WIN! 500 Extra Chances to Score the Mercedes G Wagen
In Partnership with Omaze
It's your lucky day. Omaze, the organization that built a name for itself off empowering nonprofits, wants you to win big this Giving Tuesday. On Tuesday, December 1st only, Omaze is offering a whopping 500 extra entries on all its car giveaways, meaning you're one step closer to scoring a custom Ford Bronco or a Tesla-Powered 1966 VW Bus. Best of all, when you enter a giveaway with Omaze you're not just entering to win an insane ride, you're also supporting Omaze's revolutionary business model and its non-profit partners.
Score 500 extra entries on Omaze's car giveaways this Giving Tuesday with the code GIVEANDGO500
This Giving Tuesday, Omaze wants you to have a greater impact than ever before by donating to support the causes on their site. Omaze is offering 500 extra entries for their car giveaways with code GIVEANDGO500, so get your donations in quick on Giving Tuesday (December 1st 2020). This is a one-day event so set your calendars.
The Omaze platform has allowed non-profits greater access to the generous people who enter their giveaways thanks to their 'for-profit' model. This model has raised over $130 million for its non-profit partners.  It is this 'for-profit' model that democratises the traditional auction-giving by offering everyone the chance to have a once-in-a-lifetime experience. No longer do you have to pay an exorbitant amount of money to just get into a charity ball, now anyone can win these amazing prizes thanks to Omaze's transparent business model.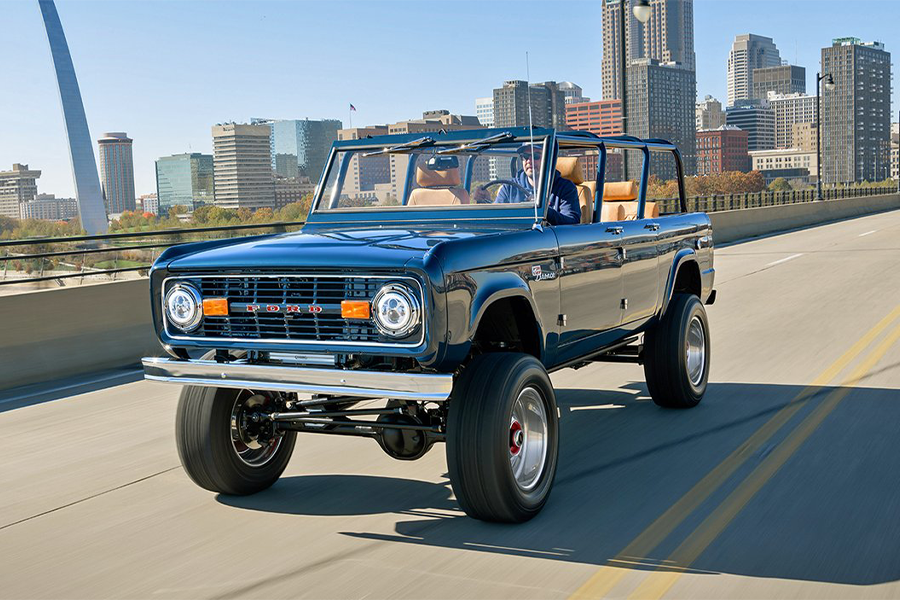 WIN! A Custom Ford Bronco 4-Door and $20,000
Vintage Ford Broncos don't come with 4 doors, but thanks to Gateway Bronco every SUV lover's dream is now a reality. This custom Ford Bronco has a stretched chassis, four doors, and a third row of seats so all its occupants can enjoy the show-stopping excitement of this off-roader. We aren't talking all show, no go with this beast either, the horsepower department is more than taken care of with a 460-hp Coyote V8 and a 10-speed transmission. Oh, it also comes with $20,000 cash in the trunk. Car taxes and shipping included for US winners.
Engine: 5.0-liter Coyote V8
Drivetrain: 4WD
Maximum Horsepower: 460 hp
MSRP (Car + Cash): $270,000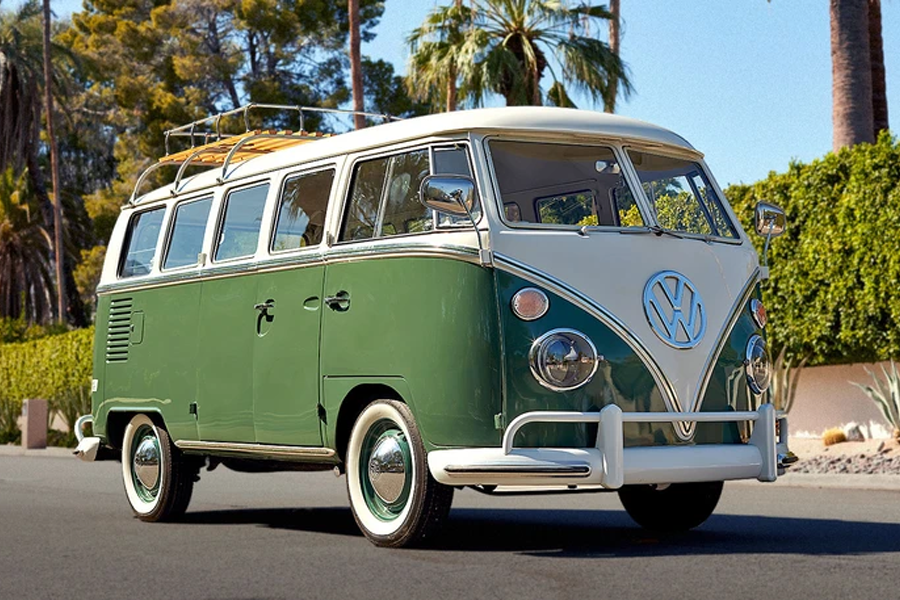 WIN! A Tesla-Powered 1966 VW Bus and $20,000
There's not much cooler than a VW Bus and this ride from the past is now electric thanks to a state-of-the-art electric motor powered by Telsa batteries. If a fully restored VW Bus isn't enough to blow open your wormhole, maybe the all-electric drive train is the icing on the cake. This Bus pairs classic features with modern perks you could only dream of in the 60s, and is sure to bring a smile to everyone's face, including yours. Want more? Maybe the $20k cash in the back might suffice. The car's taxes and shipping costs are all on Omaze.
Engine: Electric motor with 32 kWh Tesla battery
Transmission: 4-speed manual
Maximum Horsepower: 100 hp
Charge Range: 85 miles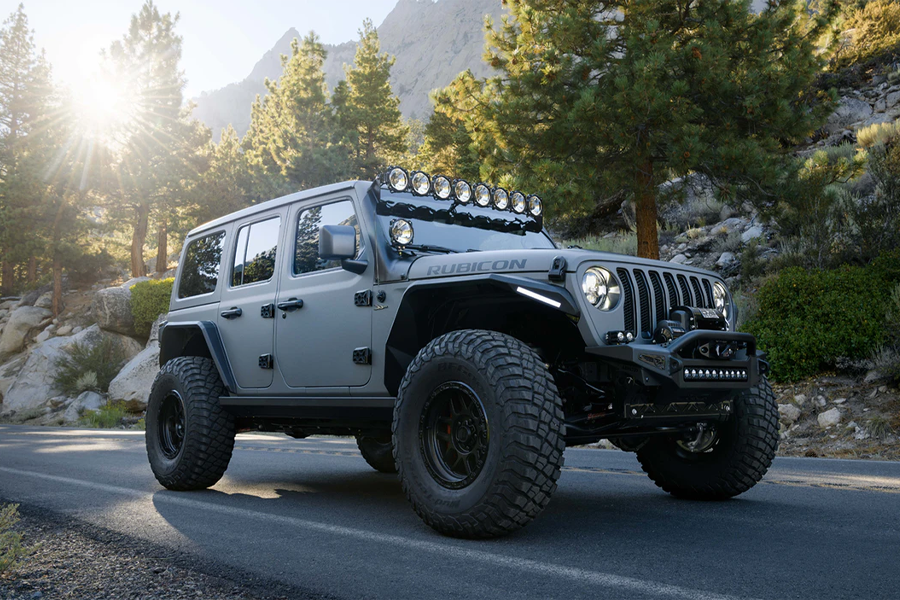 WIN! A Custom Jeep Wrangler Rubicon from DeBerti and $20,000
There isn't much cooler than a vehicle that can take you all over the countryside, and then some. Thanks to Omaze, you can win a top of the line Jeep Wrangler Rubicon that has been transformed by the team over at DeBerti. The father and son team are known for creating high-quality, custom cars and trucks on their Discovery Channel and Motortrend TV shows and they've spared no expense on your new ride. You can hit the trail, beach or drive-through with your extremely capable off-road scalpel of a vehicle that will cut up any trail in front of it. Chuck in Omaze's trademark $20,000 cash in the back and you're in for one hell of a summer.
Engine: 2.0L Turbo 4-Cylinder
Drivetrain: 4WD with Tru-Lok locking differentials
Maximum Horsepower: 270 HP
MSRP (Car + Cash): $120,000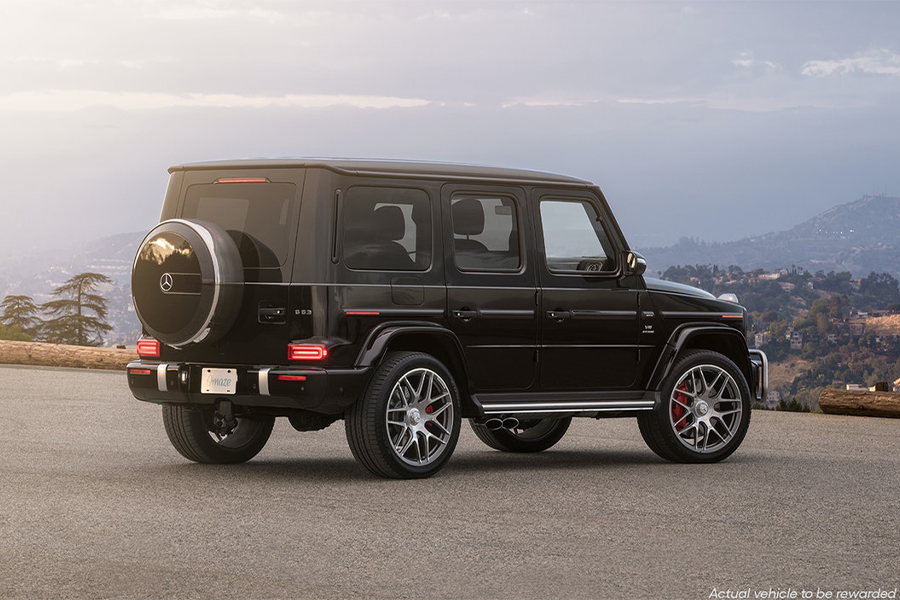 WIN! A Mercedes-Benz G-Wagen and $20,000
If there's someone out there that doesn't froth a G Wagen, we haven't met them. If you're happy to donate to support charity through Omaze and you win, we think you deserve to be noticed. The G Wagen is without a doubt one of the most recognisable vehicles on the planet, and this luxurious SUV could all be yours. This G Wagen packs a punch, this isn't your run of the mill G Wagen, the AMG G 63 is a beast of an SUV with its bi-turbo v8 and a stonking 577 hp. If the roar of the V8 isn't enough to wake you up maybe the $20,000 in the trunk is.
Engine: 4.0L V8 biturbo
Maximum Horsepower: 577 hp
Acceleration: 0-60 in 4.5 seconds
MSRP (Car + Cash): $200,000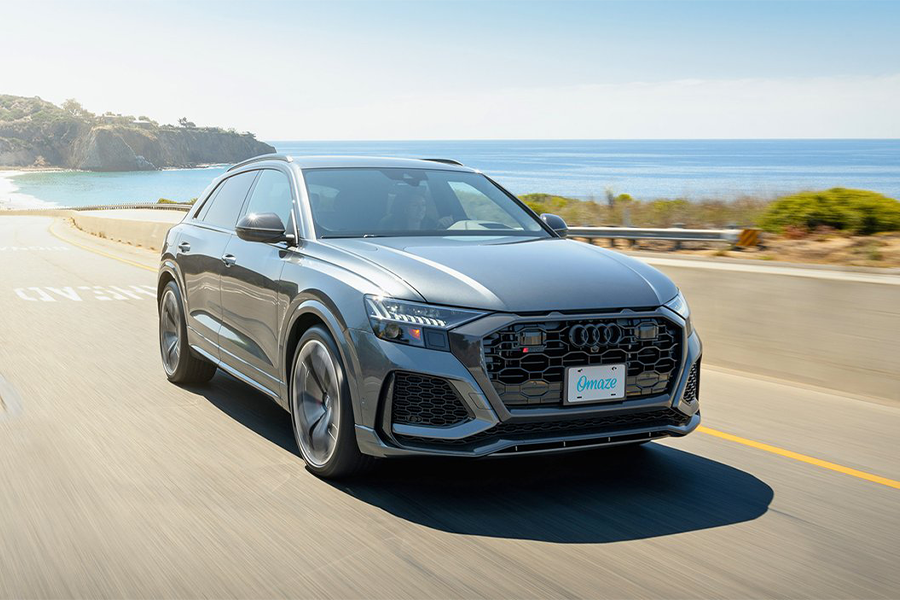 WIN! A 2020 Audi RS Q8 and $20,000
The SUV that set the quickest lap time around the world-famous Nürburgring could be yours. The 2020 Audi RS Q8 is a super SUV that takes day to day tasks in its stride thanks to the SUV's luxurious features and outstanding performance. The RS Q8 comes loaded with dual infotainment screens, a bangin' surround sound system, over 60 cubic feet of storage and a front seat massager. That's not all, Omaze is throwing in $20K large.
Engine: 4.0 Liter Twin Turbo V8
Maximum Horsepower: 591 HP
Acceleration: 0-60 mph in 3.7 seconds
MSRP (Car + Cash): $152,000
If these cars aren't your cup of tea, Omaze has a variety of other sports cars and vintage American Muscle cars to give away on its site. So, start supporting those who need it most this Giving Tuesday and Omaze will give you an extra chance to win. Just use code GIVEANDGO500 and give yourself an extra chance to drive away in the car of your dreams.