Black Apple AirPods & AirPods Pros
Back in early 2019, rumours were circulating that Apple would launch black AirPods or the second generation of the popular wireless buds would be available in matte black. Instead, Apple went ahead and unveiled the The Apple iPhone 13 Has Landed. Here's What You Need to Know – upgraded with noise-cancelling, silicone ear tips and sweat and water-resistant build. They are truly great, portable wireless buds. Unfortunately, AirPods Pro are only available in gloss white.
With iPhones and Apple Watches being available in a wide range of colours, it makes sense for Apple to launch black AirPods, yet it hasn't happened yet, and since the Pro version launched, rumours of black options have subsided. The good news is you don't have to settle for gloss white if you don't want to. Here's where you can find custom black AirPods and AirPods Pro: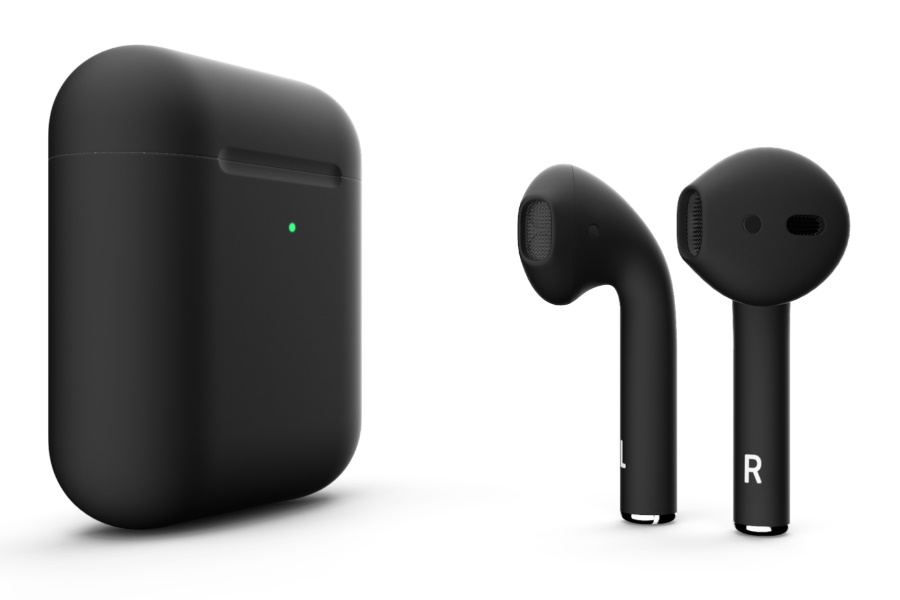 Buy Black AirPods
For twenty years, Colorware has been offering unique customisation options for a wide variety of tech products. From PlayStation to Xbox, iPhones to MacBook, Colorware custom skins, paint jobs and branding can personalise your favourite products to suit your style. And yes, this includes the option of authentic black AirPods.
To score those desirable black buds, head over to the Colorware webpage via the link below, select Airpods, a wireless charging case or standard, then find gloss black or matte black on the colour palate.
Of course, the colours are not limited to black. You can select between basically every gloss and matte colour you can think of and can even select different colours for each bud and charging case if you desire. There are also options to match colours with the 4 Things I Learned From Wearing Apple Airpods. Whatever you choose, you'll end up with a unique pair of buds.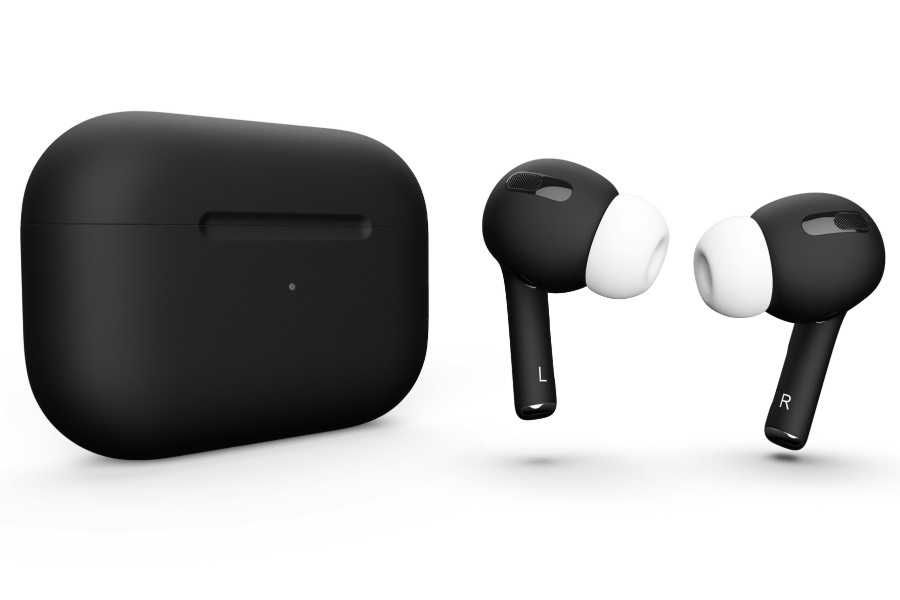 Buy Black AirPods Pro
Alternatively, Colorware also has authentic Apple AirPods Pro in black – matte or gloss – your choice, and other colours too. The upgraded version are the only in-ear headphones with active noise cancellation. This listening experience can be customised with 3 different sized tips to form an exceptional seal in your ear. This also raises the bar for the comfort and listening experience, as it's no longer one size fits all. The compact, magnetic charging case which quickly charges the buds giving them a 24-hour battery life.
---
Featured Video from Man of Many
---
You'll also like:
Apple Unveils $899 AirPods Max Over-Ear Headphones
12 Best Apple TV Apps For a Next Level Viewing Experience
Inside Apple's Insane $5 Billion 'Apple Park' Headquarters
The Original Black AirPods Rumours
Leading up to the reveal of AirPods Pro, which were being referred to as AirPods 2, tech website MySmartPrice claimed a trusted source had tipped Apple to release AirPods 2 in 2019 with improved health monitors, wireless charging and a less slippery coating. Plus, the options of black and white colourways. Several of these new features proved to be correct. Others like the black option did not.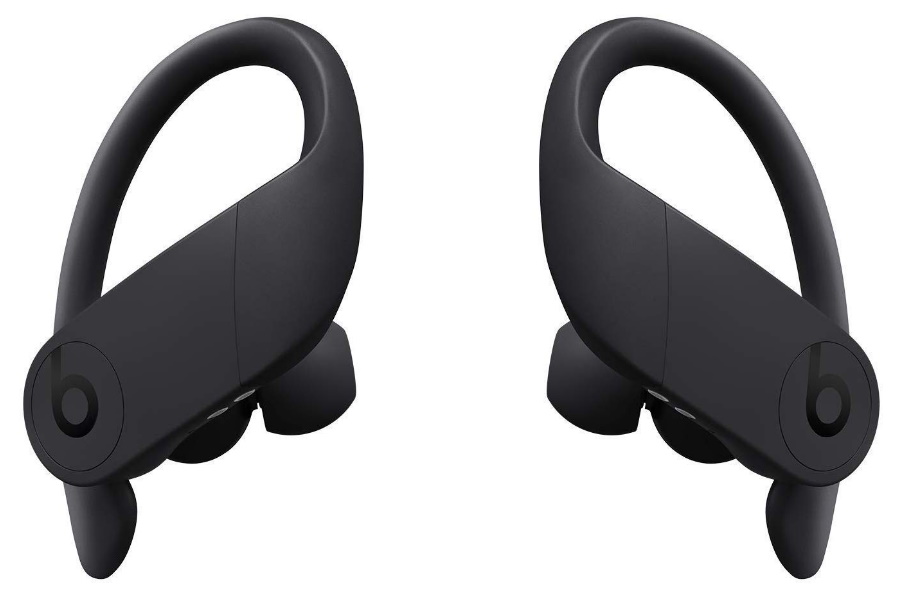 If you're still looking for an official Apple Black AirPods option, Apple Beat's new wire-free Powerbeats Pro comes with exactly the same technology as AirPods and are available in Black, Ivory, Navy and Moss.
Will Apple Release Matte Black AirPods?
We were initially blown away by Apple's AirPods, which injected serious power and intelligence into a truly compact design. Wireless earbuds continue to improve and have become popular among listeners, young and old, and that's in no small part thanks to the popularity of Apple's buds. Indeed, what was once deemed a controversial move is now an everyday thing, so much so that any negative association with "jack-less" phones has all but disappeared.
It's a given that a new generation of AirPods will release before too long. As to when and if black buds will be available…your guess is as good as ours. But you can be sure that we will let you know if and when they do. For now, Colorware is your best option.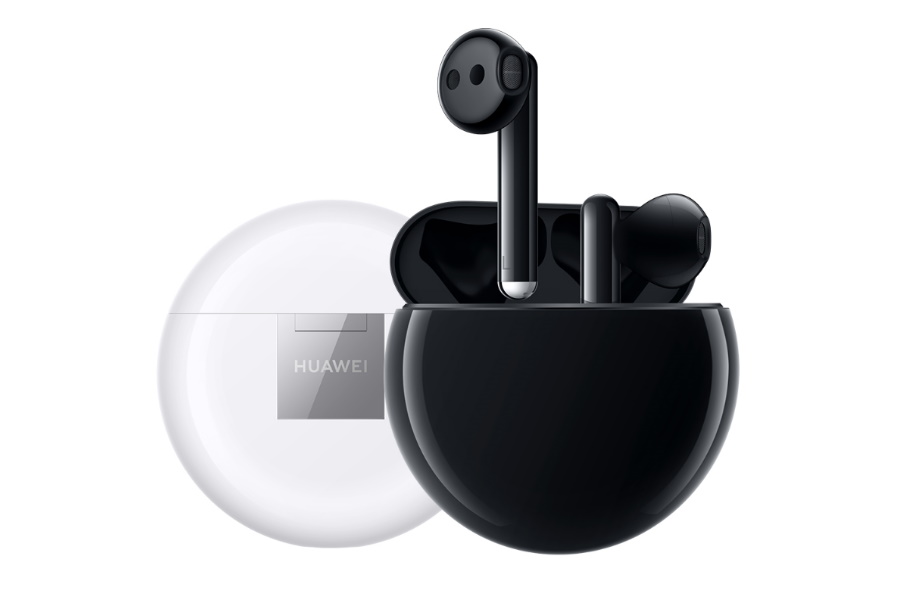 Who Else is Making Black Earbuds Like Airpods?
Just because Apple isn't making wireless earbuds in black doesn't mean others brands aren't championing the dark tone. Samsung launched its impressive Apple Watch Series 7 Review: Does Bigger Mean Better? in both black and white. We recently went hands-on with iOS 15 Features Every iPhone User Needs to Know About and found them to be a decent alternative – also available in gloss black. Then there's Jabra, Bose, Klipsch, Sony and Amazon to name a few who all launched wireless earbuds in black. So if the colour is a priority, shop around.
Buy Black Galaxy Buds Buy Huawei Freebuds 3
General FAQ
Do Apple AirPods come in black?
Apple does not make AirPods or AirPods Pro in black. However, Coloware customises AirPods for those looking for matte black or gloss back buds.
Will AirPods ever come in black?
Many sources reported Apple would release AirPods 2 in black. These turned out to be the AirPods Pro, not available in black. Many, like us, hope the inevitable AirPods 3 will have the option of a black colourway.
You'll also like:
Apple Unveils $899 AirPods Max Over-Ear Headphones
12 Best Apple TV Apps For a Next Level Viewing Experience
Inside Apple's Insane $5 Billion 'Apple Park' Headquarters
---
Featured Video from Man of Many