Panasonic SC-GN01 Wearable Gaming Speaker System
Surround sound can be a pipe dream for some people. The prospect of outfitting your home with all the speakers and equipment needed to be able to enjoy surround sound just isn't a realistic goal. Panasonic, however, has a new way for you to enjoy surround sound and all you have to do is wrap it around your shoulders. Partnering with Square Enix, Panasonic has created the SC-GN01, aptly described as the "Wearable Immersive Gaming Speaker System," or WIGSS, and dubbed the SoundSlayer.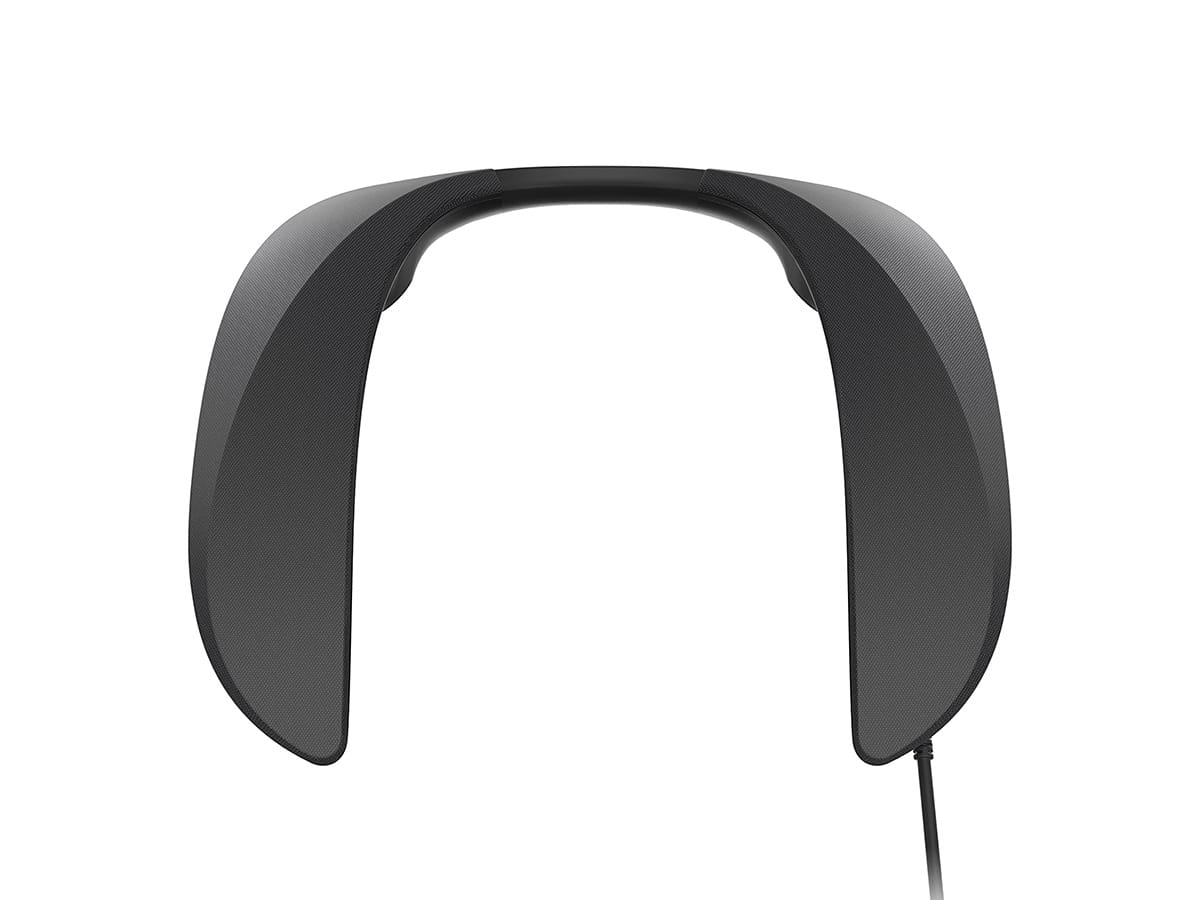 The ergonomic design of the SoundSlayer allows you to wear the device comfortably on your shoulders. The high-fidelity sound field of the SoundSlayer allows you to truly immerse yourself in whatever you're watching, but especially in your gaming. In fact, the device was developed in partnership with the sound team of Final Fantasy XIV Online. The SoundSlayer enhances the game's audio, transporting you to the world of Hydaelyn.
You can enjoy games in three different modes: Role-Playing Game, First-person Shooter, and Voice mode. Obviously meant for role-playing, the Role-Playing mode helps to create a sense of reality tied to the games virtual world. First-person Shooter mode helps provide accurate audio location, letting you track subtle sounds like footsteps. The Voice mode is perfect for adventure games where you need to be able to pick up on clues in dialogue. Even better, you can switch between modes during gameplay. You can also turn on the noise- and echo-cancelling dual microphone so that you can stay in touch with other players. And when you're not playing a game, you can make sure of the Music and Cinema modes.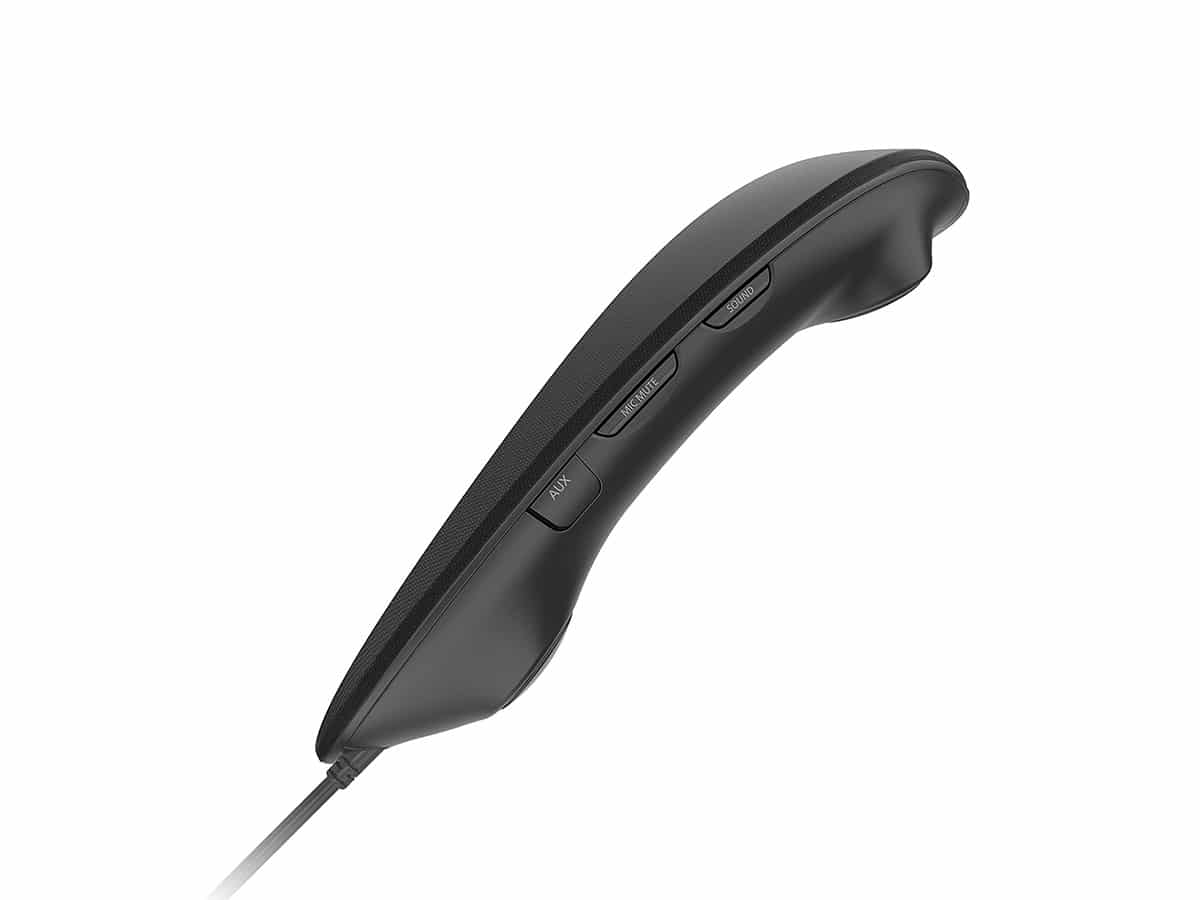 The SoundSlayer features Panasonic's True MAGESS (Majestic Augmented Gaming Environment Sound System), which features four full-range speakers to create high surround sound in all directions. The speakers are equipped with neodymium magnets for sharper sound. The signal processor is compatible with multi-channel content, including 5.1ch.
The speakers are strategically placed in the device to deliver a truly immersive audio experience, while the ergonomic design lets you wear the SoundSlayer for longer periods of time. You can pick up the WIGSS SoundSlayer through select retailers now and start enjoying a comfortable and truly immersive experience with your games and other media.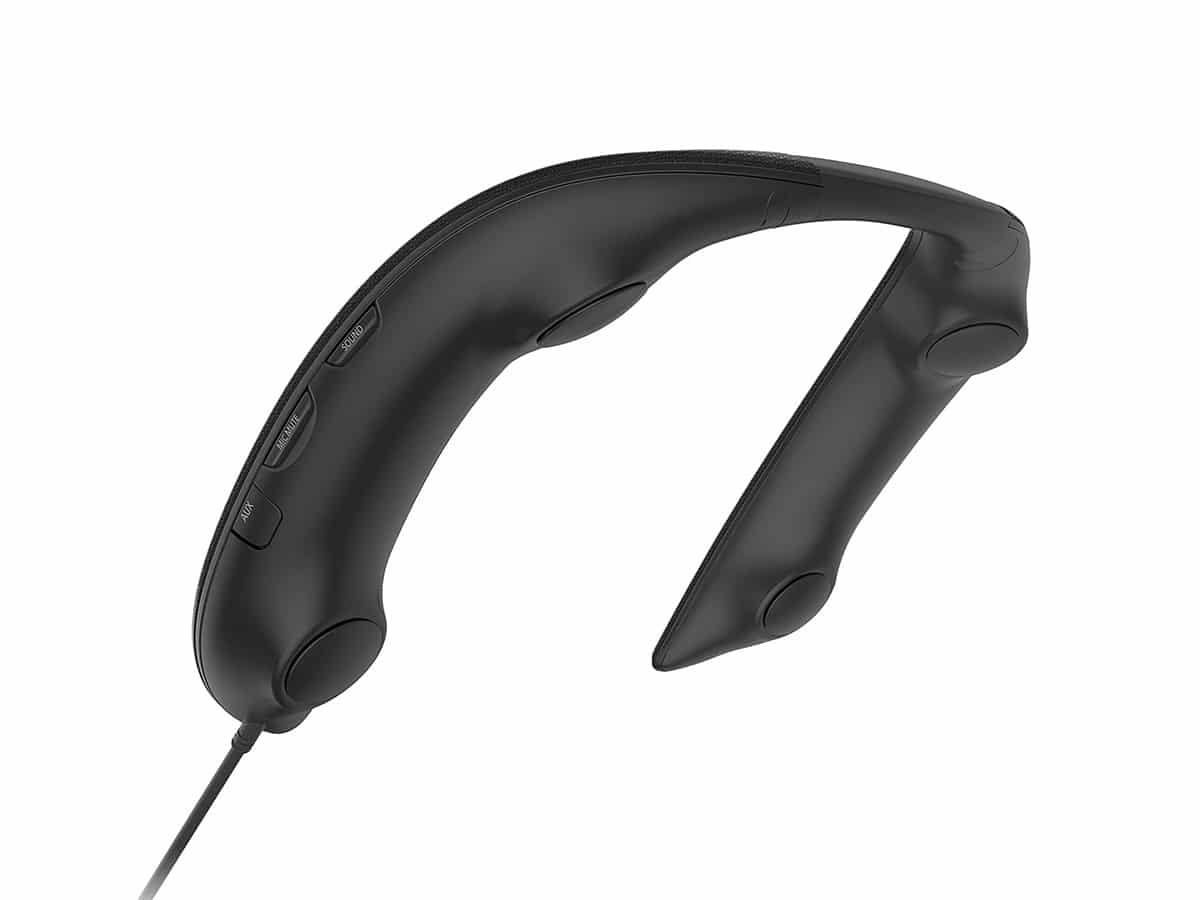 You'll also like:
Open-Back vs. Closed-Back Headphones: Buyer's Guide
Sennheiser CX Plus True Wireless Earbuds Review: Go Silent
Beoplay EQ: Bang & Olufsen's First True Wireless Earbuds