10 Awesome GoPro Photo Ideas to Improve Your Instagram
If you want to take the sort of photos that receive stacks of likes Instagram and will expand your number of followers, pay attention to Jake Rich. The Australian filmmaker has an extensive series of how-to videos on YouTube to help GoPro photographers improve their shots and take incredible selfies.
This particular video 10 GoPro Photo Ideas in Under 2 Minutes is the perfect starting point. Well, we are assuming you already know how to use the camera. If not, take a look at the manual, and then come back to this page.
Jake's GoPro photo ideas are listed below. Be sure to check out the video to see his recommended GoPro settings.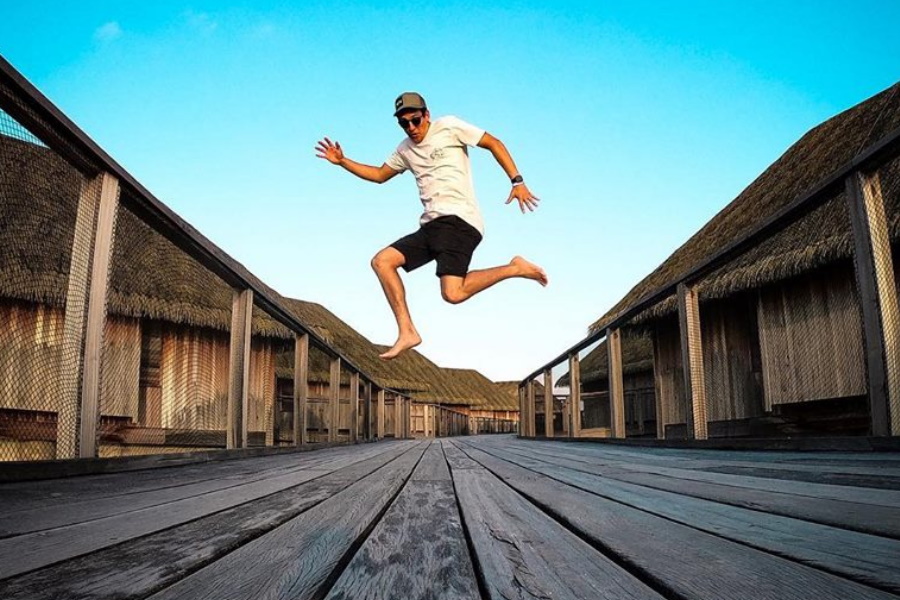 1. Under/Over Dome Shot
This is the shot that simultaneously captures both above and below the water. It looks incredible, but to do it right does require the separate purchase of a GoPro dome accessory.
2. Underwater POV (point of view)
It's like playing a first-person shooter or reliving a scene from that film Hardcore Henry, only underwater. Jake's trick for keeping his hands free is placing the camera in his mouth. Not recommended, for safety reasons.
3. Jump Shot (using a GoPro shorty tripod in portrait)
GoPro doesn't have a self-timer. So instead, set the mode to time-lapse and select the best images later on.
4. Superman Selfie
"So here I am, doing everything I can, holding on to what I am, pretending I'm a superman."
5. Reflective Images
Use your smartphone as a reflective surface, angle it right and see what you can come up with.
6. Look Away Selfie
Here, the focus is on your surroundings, not you. But still totally counts as proof you were there.
7. POV (Looking Up Shot)
Sometimes that perfect photo was right in front of you the entire time. You only had to look up. Once again, Jake went for the camera in the mouth trick. Can't recommend it.
8. Seated POV (point of view)
Take a seat and let the GoPro do the rest.
9. Landscape Advanced Selfie
Jake makes use of a tripod to get this one looking its best.
10. Classic GoPro Selfie
No explanation required.
Jake says that if you end up shooting any similar shots, tag him on Instagram so he can check them out.