DJI Action 2 Review: A Pint Sized 4K/120FPS Action Camera
DJI has some words for the competition with the Action 2, a follow up to its Osmo Action from 2019 with a completely redesigned exterior that no longer resembles its competitors. It's tiny, fun and very cool, but is this innovative product a true competitor to the GoPro Hero 10 Black or is it merely another funky alternative?
We've been pointing this action camera at anything and anyone that would let us for the last two weeks and we're sharing our experiences in the review below. It shines where others fall, not to say it's without drawbacks, but at the end of the day, we're a stickler for innovative products from companies that like to push the boundaries. The DJI Action 2 is definitely a winner in our eyes, here's why.
Update 12/7/2021: We experienced our first bout of overheating with the Action 2 today while using it as a web camera on a Google Hangouts call. Previously, the main use we had for the camera was filming mountain bike trails for no more than 5-mins at a time with plenty of airflow directed at the camera. Today, when using the camera in webcam setting, 1080p @ 60fps, the camera only lasted 15mins before coming up with an overheating warning. It still functions as a webcam while 'overheating,' but the video cuts out intermittently and the rear of the device gets extremely hot.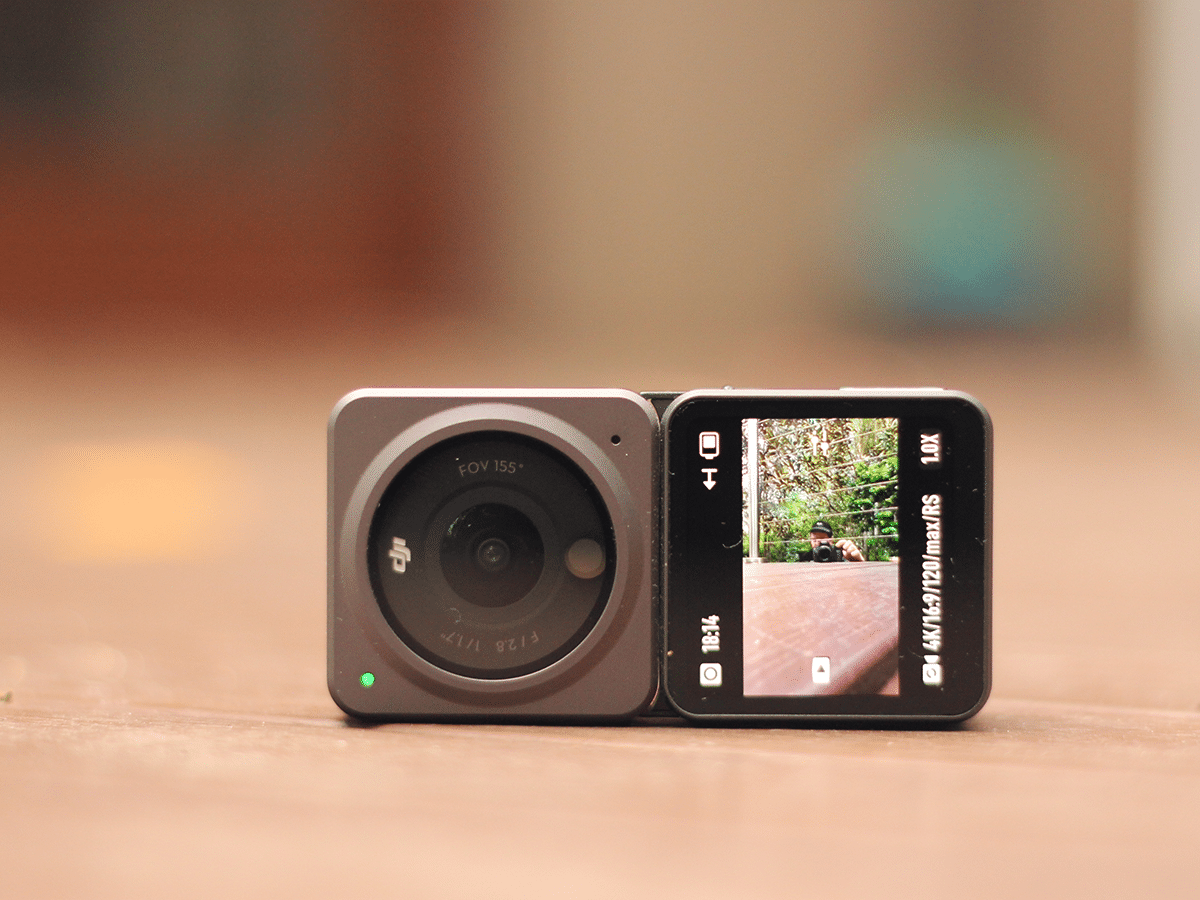 Design
Straight off the bat, the DJI Action 2 shines in its size and portability. It's hard to wrap your head around the fact a camera of this size can film and record a 4K video at 120fps! We found ourselves picking up the Action 2 in situations where some our phone would traditionally serve as the 'quick video camera', and although it's just as capable strapped to the front of your mountain bike bombing down a mountain at speed we love the fact you can just whip the camera out whenever it's on hand.
In the box, you'll find the main camera module (that can be used on its own) and measures in at a measly 1.5 by 1.5 by 0.9 inches (HWD) as well as a 'sidecar module'. This module comes in two variants, a Dual-Screen Combo Kit ($799) that's available to buy now, and a Power Combo pack ($609) to extend battery life that comes with microSD storage that snaps onto the bottom of the main camera module.
When adding the second module it ends up about the same size as a traditional action camera, but you have the choice to go without for short snippets by sacrificing battery and storage. We found ourselves going without the second screen, but this is simply a necessity for vloggers who'll want to bring the Action 2 with them everywhere they go.
Most notably, the base of the DJI Action 2 is magnetic, and this is where the true innovation is at. Not to the point that we felt comfortable sticking it on the side of the car and whipping it around a few bends of Philip Island, but it's a feature that makes life so much easier when exchanging accessories such as the chest mount. Rest assured there are some very strong clips to hold it on when mounting accessories. More on that in a minute.
We love the size and portability of the camera and it's an awesome choice for those who like to video things in their personal life while keeping things nice and discreet in the process. Vloggers, we think you might've found your new favourite.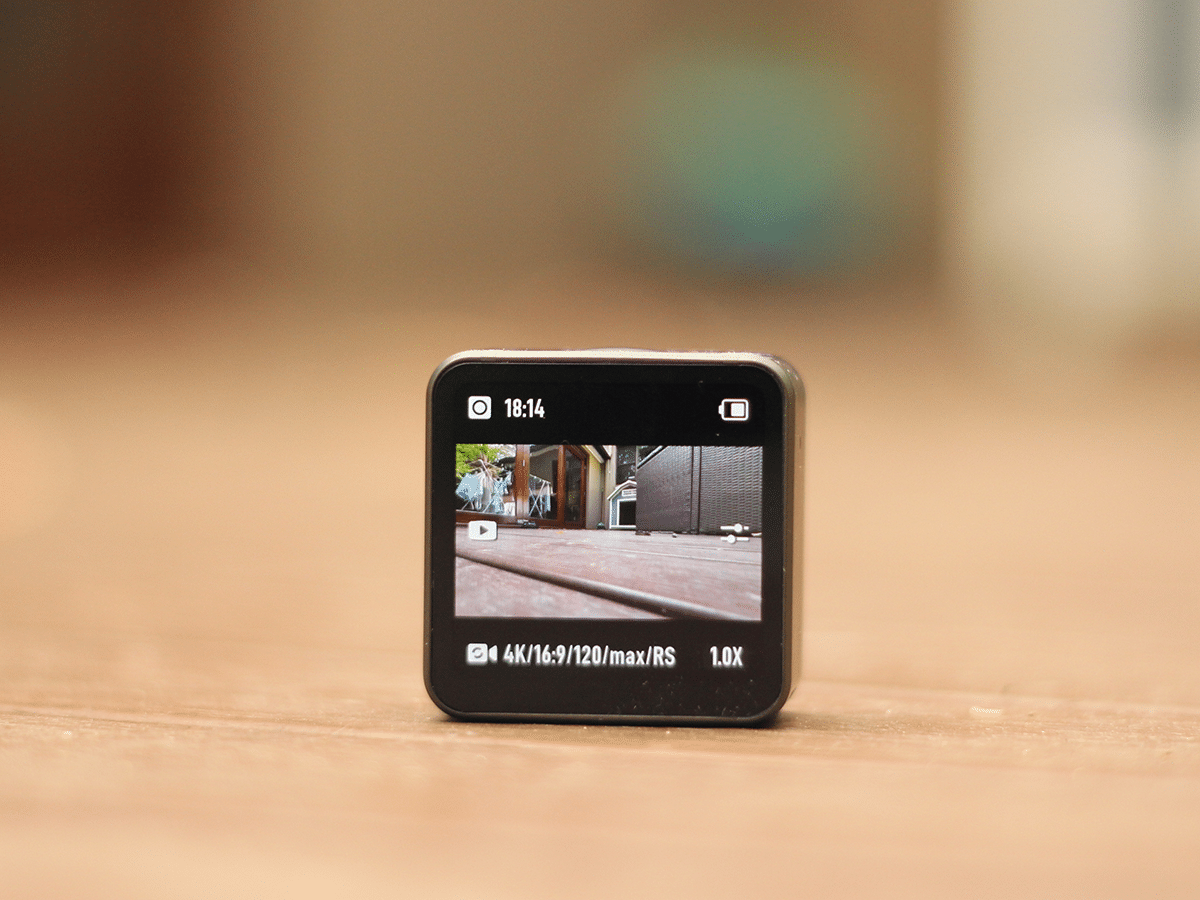 Controls
On the list of important factors to consider when buying an action camera, controls and ease of use would be right up there. The Action 2 has a thoughtful, ergonomic, and intuitive layout with one button on the top for turning the camera on and off, as well as recording. A small touchscreen acts as the second button with a layout that includes large responsive touch buttons and swipes menus that are reasonably easy to control. They won't work particularly well while you're wearing gloves or have sweaty fingers after riding, but they otherwise work perfectly.
Swiping to the right will bring up the media library and swiping to the left will bring up exposure settings. Swipe from the bottom to adjust the resolution/ frame rate and from the top to access settings where you can also turn on voice controls that work remarkably well and take a lot of hassle out of small touch buttons.
Modes include video, slow motion, and still photos. There's a timelapse feature with settings for crowd, cloud and sunset, as well as hyperlapse that offers 2x, 5x, 10x, 15x, and 30x speed-up options. If you're an avid Instagram Reel maker or TikTok connoisseur you'll love the 15-second quick clip feature for quality snippets, however, we doubt many will properly take advantage of this feature.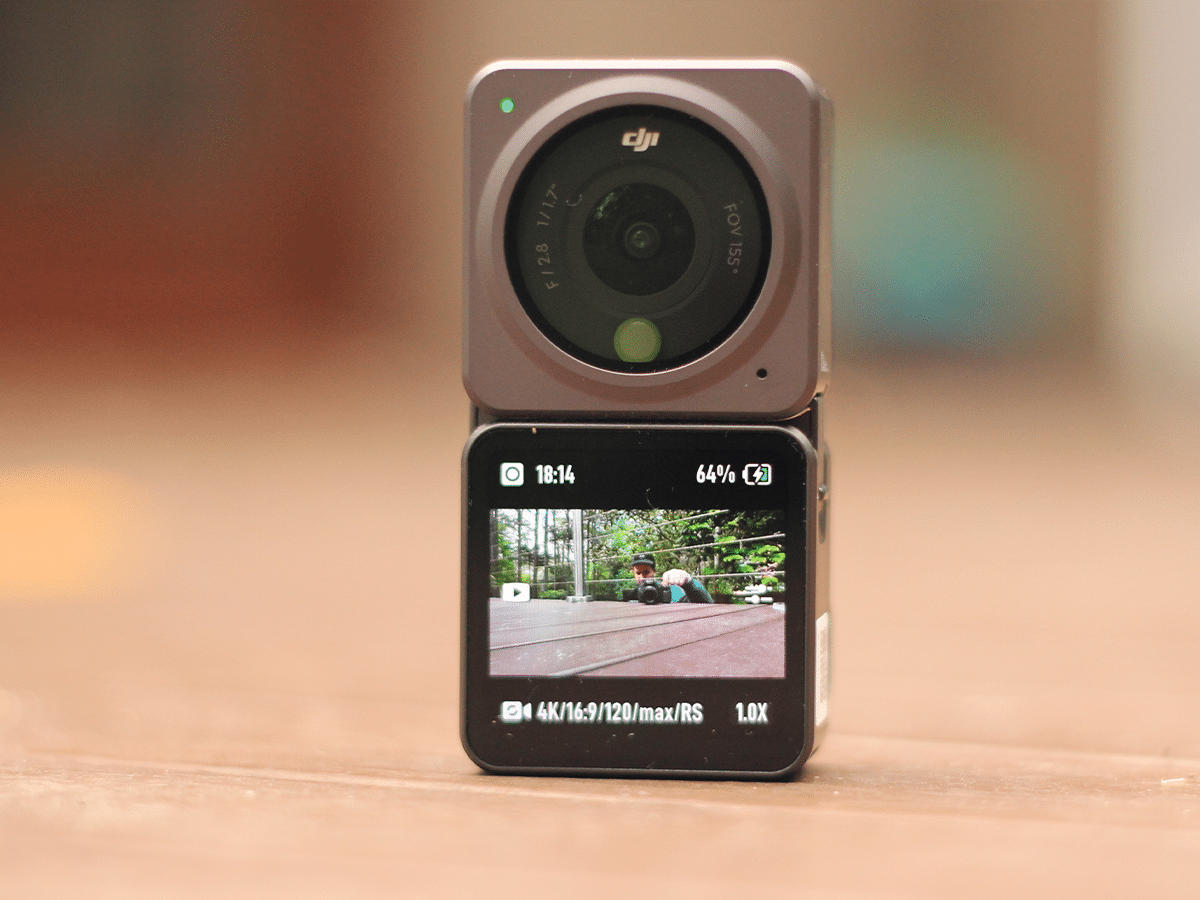 Recording
Now for the big question, how does it perform! In our testing, we never operated the camera for more than about 15minutes at a time, and while we've heard stories of overheating, this is mostly under extreme use scenarios where the camera is mounted with no airflow for 15+ minutes. If used as an action camera – say mounted to the front of a Mountain Bike – the flowing air will cool the camera down and you'll see 15-minutes+ of recording (which is about all you'd want anyway).
That's all that the included camera module can handle with its internal battery. Adding the battery pack extends life to well over 1-hour, on par with competitors, but that's only if you can keep it cool or run on lower resolution and framerate. When plugged into USB C and used as a webcam the camera had no issues running for extended periods.
Audio quality is acceptable, but we're looking forward to add-on mics in the future to get the most when recording.
Video Quality
With a larger sensor and field of view than the competition, the DJI Action 2 offers a great alternative for vloggers. We found the field of view a little large when mounted to the front of our mountain bike and car, but when kayaking the video looked stunning as it took in all the edges of the river.
On even the rockiest trails we found the image stabilisation to be on par with the competition and you'd never even consider swapping the camera out with a gimble.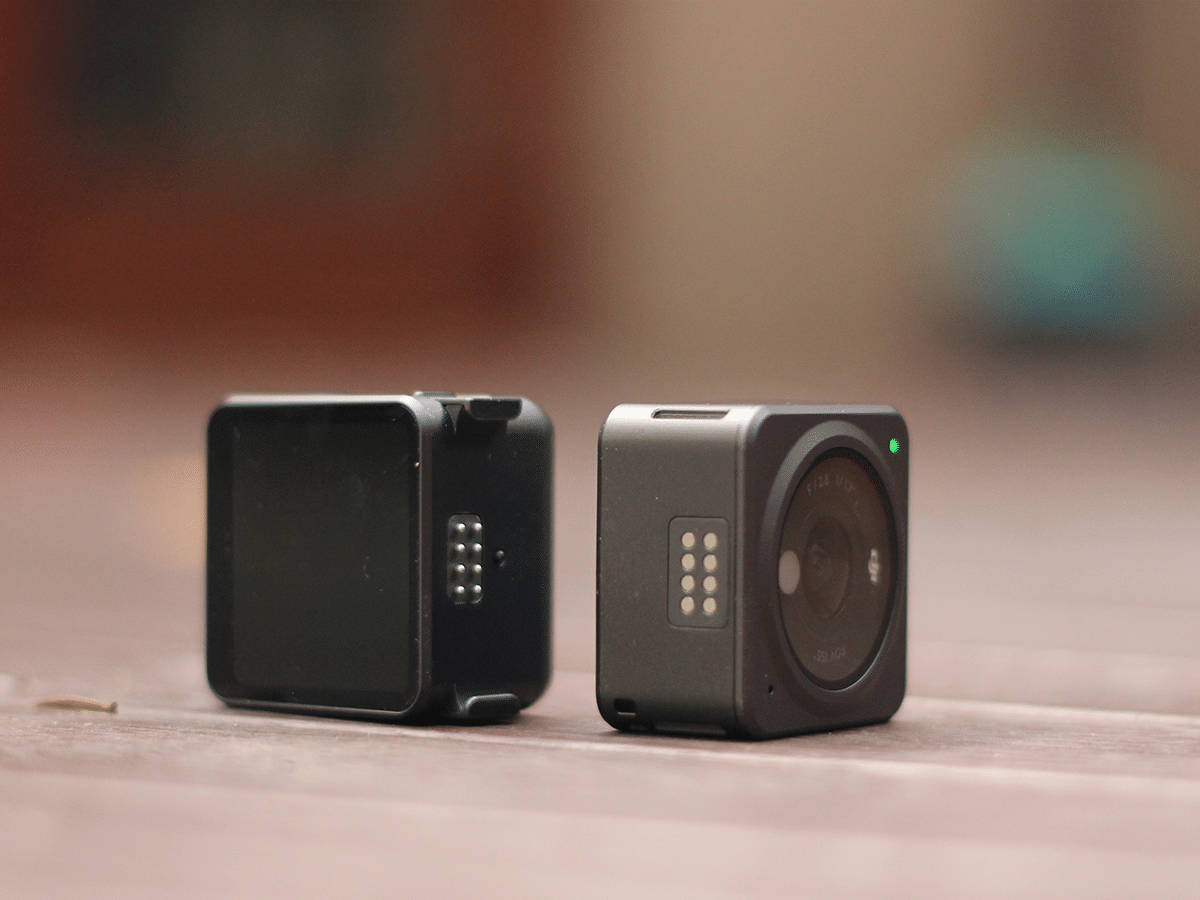 Accessories
Straight out of the box (Dual-Screen Combo), a good range of accessories are available with the DJI Action 2, including;
GoPro compatible camera mount.
Tripod mount (thread) with ball-jointed head.
Chest mounted necklace (very cool).
Magnetic lanyard.
Charging cable (USB-A to USB-C).
Optional accessories so far include;
Waterproof case (60m).
Selfie stick with Bluetooth remote.
Floating handle.
Magnetic headband.
Macro Lens that magnetically attaches.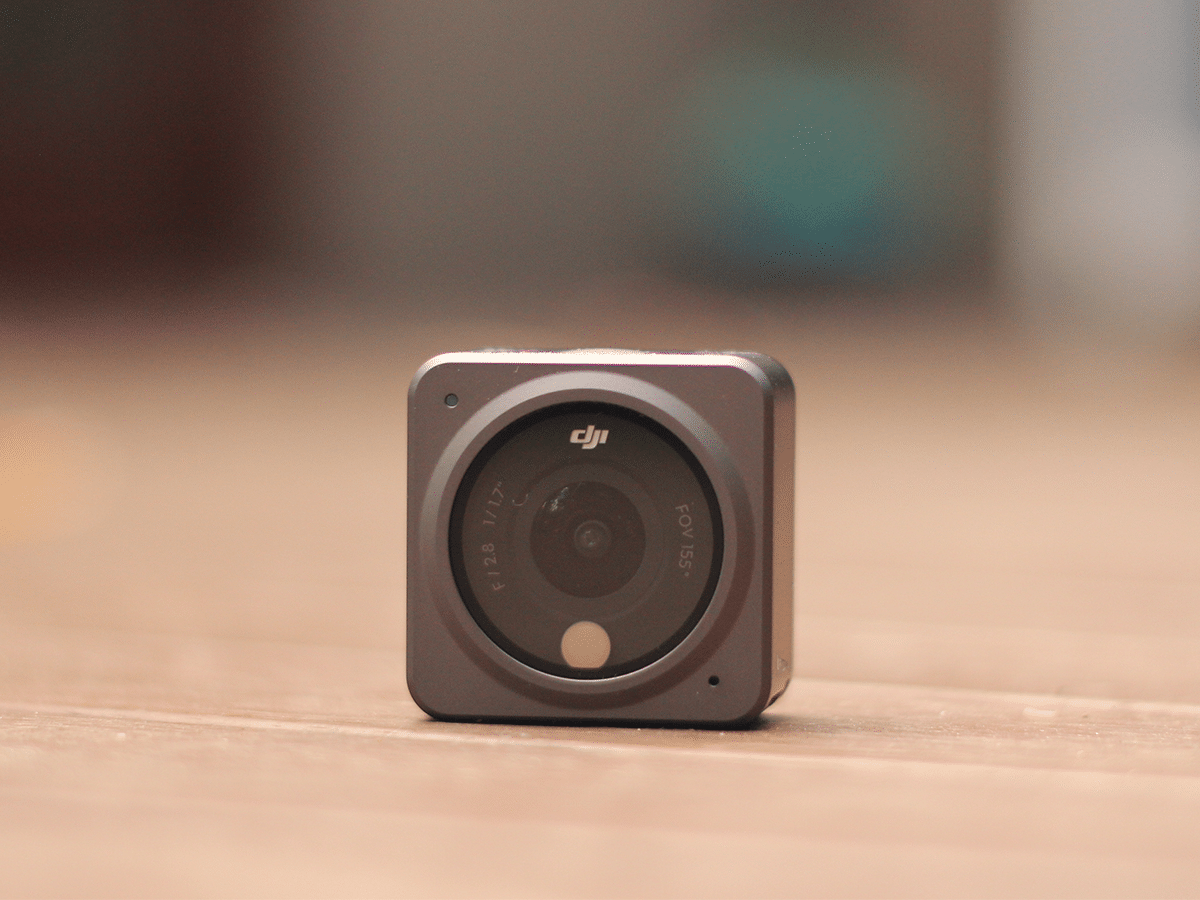 Another Funky Alternative?
Taking on the like of GoPro is an admirable task and DJI looks head-on with an innovative product that offers a few key differences to challenge the competition. Straight away the Action 2 makes its size apparent and it's a real plus when you just want to throw the module on a selfie mount and take a few quick happy snaps with friends. While we've never been one to dabble in the world of vlogging, the size, quality, and field of view video paired with a USB-C add-on microphone is very appealing.
If you're a true action sports fanatic and all you look for in a camera is image stabilisation and quality, the DJI Action 2 will certainly hit the mark, however, it's still more of a lifestyle camera than an all-out action camera. Price is a considerate factor and when paired with the front-facing screen as seen in our testing, you're looking at AU$799. That's AU$100+ more than the competition that offers 5.3K60 capture, integrated front LCD, and a 1-year cloud storage subscription. Food for thought.
You'll also like:
14 Best Desktop Monitors for Gaming and Work
13 Best HDMI Cables: Gaming, Television and Audio
Amazon Finds October 2021 – Audio Pro