10 Best Webcams for Working From Home
If you are tired of hazy images and poor audio during your online meetings, then you need to invest in a good quality webcam for work. Lockdown or not, working from home has become an essential part of a person's work life. And appearing before the cam for a corporate meeting, uni tutorial or simply to chew the fat with your loved ones requires some level of fine resolution.
And while you may be camera-ready, everything around you isn't. From the partially-au naturale family member haphazardly waltzing by to kids barking at one another over trivial matters and the cat calling for your attention. But with these top-grade webcams, you're next virtual meeting or streaming sess can be much simpler. Some of them even have a privacy shutter that gives you an extra level of control — just in you're seen at the wrong time.
You'll also like:
14 Best Tablets for Work and Play in 2021
14 Best Desktop Monitors for Gaming and Work
13 Tech Essentials Everyone Should Own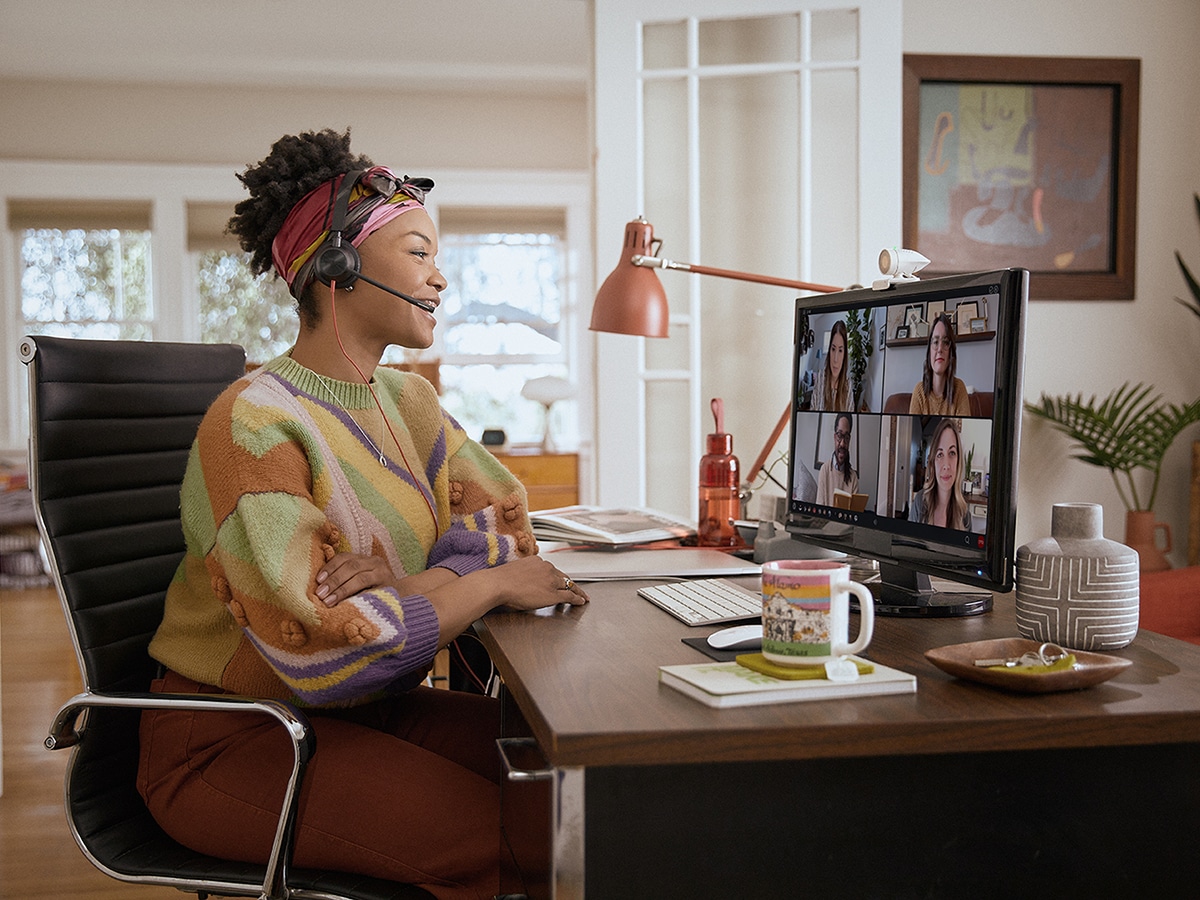 What Should You look for When Buying a Webcam?
There are quite a number of things to tick off when you're on the hunt for a webcam. It's also crucial to consider the resolution quality first. Also, if you can, look for higher-end, feature-rich models, they usually have much better audio & picture quality than low-end models.
Resolution – It's crucial to consider the resolution quality first. For video chatting, 720p resolution should be the minimum. What's also great about high-resolution webcams is that most virtual meeting services now support 1080p, so that means your meetings can be sharper and cleaner.
FPS – A minimum of 30 frames per second (fps). If you might want to record videos at a higher quality that you plan to upload to the internet later, you'll want a camera that supports 1080p resolution at a minimum of 30 frames per second (fps)
Built-in microphones – Put simply, having a mic higher up, and closer to your face compared to a microphone mounted near your keyboard punctuates your voice and helps drowns out the ambient noise.
Mounting System – A well-designed mounting system that allows it to easily attach to the top of your monitor, on a stand, on a bookshelf, or even on its own using a suction cup or double-sided adhesive.
FOV – A good field of view (FOV), which is the width of your camera shot. Most webcams have a FOV of 78-degrees wide, and that's fine for most applications. But, remember the wider the view, the greater the risk of image distortion, and the smaller you'll appear to anyone watching.
Things to Avoid
Other than something too expensive, you should always weigh the pros and cons. Important note: Some webcams offer exceptional low-light sensitivity. Be sure to look for one that can handle low light so that you appear clearly.
Poor quality brands – Knock-off brands (um, duh). Reputable brands have been tested across many different devices to ensure that they're compatible with different graphics software.
Low Megapixels – Webcams low in megapixels. Look for a webcam that takes still images that are at least two megapixels. Most current models take images much higher, and 15-megapixel captures are common.
Low resolution – The standard is 640 pixels by 480 pixels. For HD video, buy a webcam with higher pixels; that'll give you optimal picture quality).
Less than 30 FPS – Have 30 or fewer frames per second (fps). A lower fps rate may create a choppy video and out-of-sync audio.
Poor mobility – Types incapable of pan, tilt and zoom capabilities. Pan, tilt and zoom webcam has another huge advantage – it takes up very little space and provides a better view for audiences.
Poor low-light capabilities – Avoid models that can't handle low light. Webcams may not adjust or fine-tune in lower light settings, causing reduced image quality. Webcams that can fine-tune in lower light settings generate better quality images.
How Can You Enhance the Picture of Your Webcam?
Laptop camera quality is determined by three things: your camera, environment and imaging software you are using. Before you give up on the quest for better camera quality, there are a couple of things you can do to improve the situation.
Update your computer/ laptop imaging software to its most recent version
Adjust the lighting condition
Fix your background & ambient light setting
Rework your laptop camera video settings
Turn up your screen resolution
Best Webcams for Work From Home
We've gone through extensive testing and analysis to ensure that you make an informed decision. So say goodbye to grainy footage that lags and say hello to stunning resolution with the best webcams for you to work from home.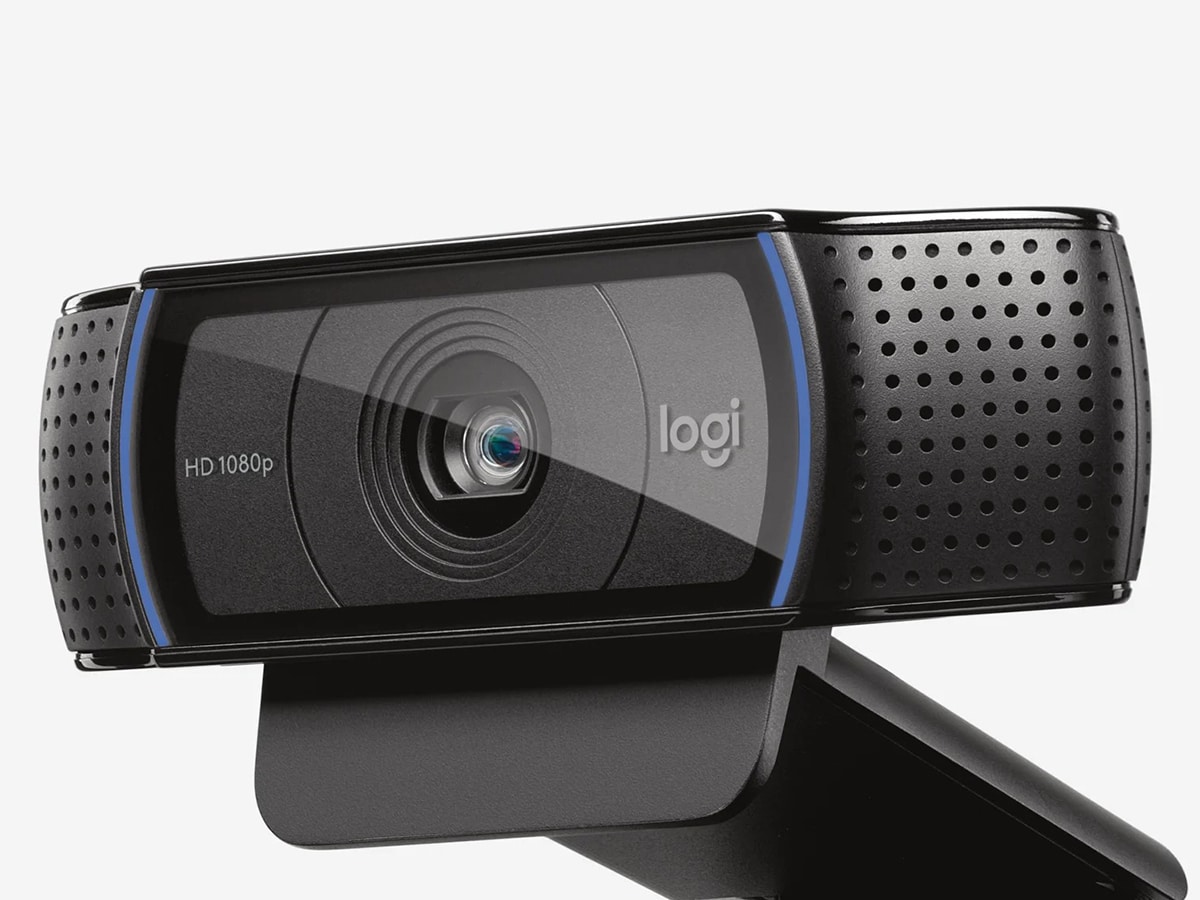 1. Logitech C920 – Best Overall
The Logitech C920 is like a webcam like no other. This top dog does wonders for your professional image: it gives an incredibly clear and detailed HD video (1080p at 30fps), 78° field of view, auto light correction & dual mics — one on either side of the camera enabling your voice to come through clearly and confidently. This top dog has a five-element glass lens that captures razor-sharp images and clear colours, while autofocus adjusts smoothly and accurately. And thanks to its full HD resolution (1080p/30fps or 720p/30fps) you'll be sure to look bold and aesthetic in your next virtual meetings.
Resolution: 1080 p/30 fps – 720p/ 30 fps
Compatibility: Windows 7 or later, macOS 10.10 or later, Chrome OS
Price: AUD$169.95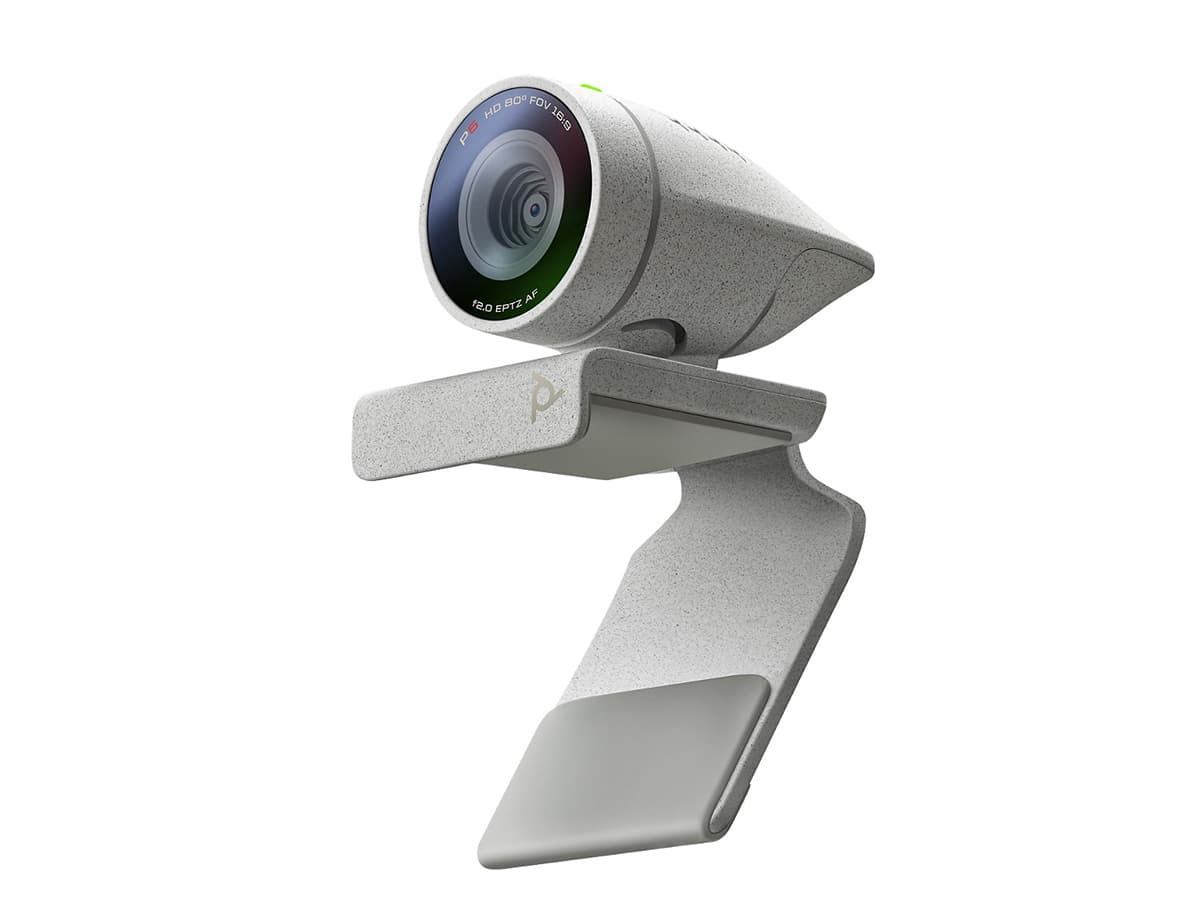 2. Poly Studio P5
The Poly Studio P5 has everything you need to look great for your Zoom/Skype or streaming session. This petite and spotted webcam is one of the simplest to use. Boasting a striking ability to showcase colour and clarity; its automatic low-light compensation and brilliant colours make you look your best. Coupled with its 1080p resolution with 4x digital zoom camera puts the focus on you, right where it belongs. The webcam also features a directional microphone that amplifies your voice while diluting ambient noise enabling you to be heard loud and clear.
Resolution: 1080 p/ 4x digital zoom
Compatibility: Windows, mac, Chrome OS, & all USB/UVC standards
Price: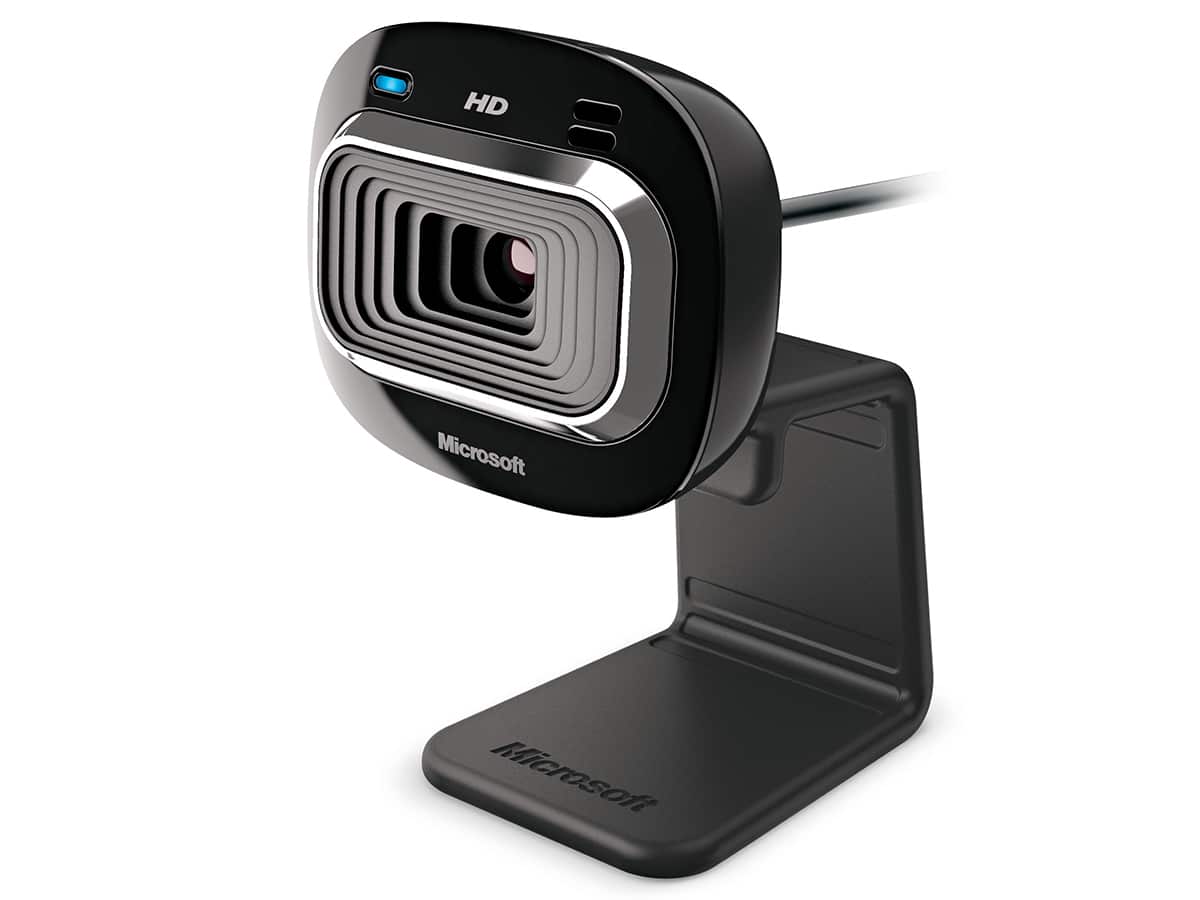 3. Microsoft Lifecam HD-3000
The OG of computing software and appliances continues to give us the best. And the Microsoft Lifecam HD-3000 is a testament to the top-draw webcams on our list. Complete with a 720p high definition camera, the TrueColor Technology — enables you to appear to be clearly and strikingly, even in low light— and a built-in microphone that features noise-cancellation to help filter out background; what's there not to want about another masterpiece forged by the most favoured tech company? The Lifecam is interestingly one of the least pricey webcams on our list.
Resolution: 720 p
Compatibility: Windows 10, 8, 7, Vista, or XP
Price: AU$69.95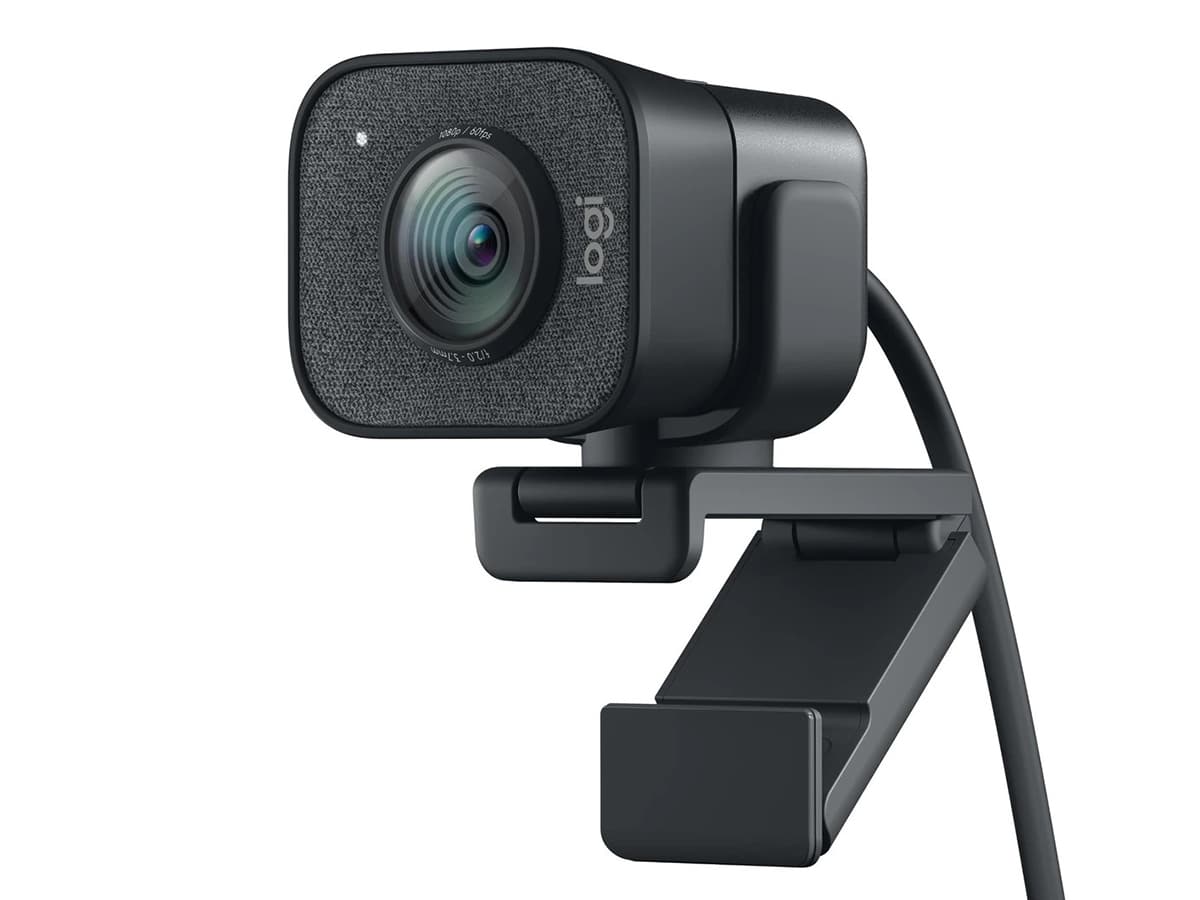 4. Logitech StreamCam – Best for Streaming
There's no heavyweight streamer that's accrued their success than by virtue of the Logitech StreamCam. Featuring top image quality, dual omnidirectional mics with noise reduction filter and a wealth of mounting options. This bad boy allows you to stream and record true-to-life video with smooth motion and crisp details in full HD 1080p at 60 frames per second and a generous 78° field of view. Along with its smart face-based autofocus with Logitech Capture, the StreamCam comes with a monitor mount & tripod mount. What more can a diehard streamer ask for?
Resolution: 1080p/60 fps
Compatibility: Windows 10 or later, macOS 10.14 or later, 7th Gen Intel Core i5 or later
Price: AU$279.95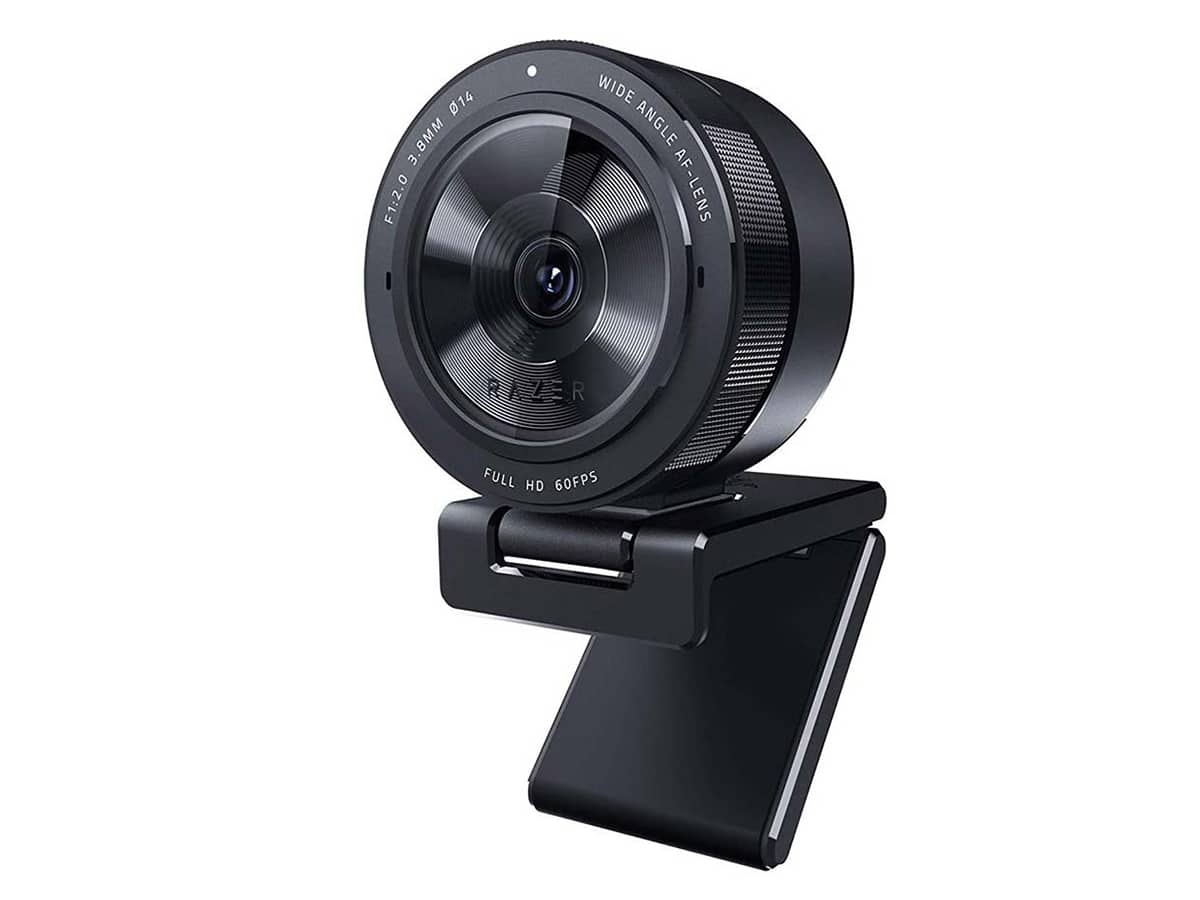 5. Razer Kiyo Pro
Razer Kiyo Pro makes other webcams look farcical. While it's meant for streamers and gamers alike, you can comfortably and professionally conduct video conferencing with it. It has an adaptive light sensor that adjusts accordingly for picture clarity and an adjustable field of view to show off more of the space around you. Paired with a 1080p 60fps, it would be an understatement to say this webcam offers optimal video quality and viewer experience. Its large aperture allows for three field-of-view options selectable via Razer Synapse and has flexible mounting options.
Resolution: 1080 p/24 fps, 720 p/60 fps
Compatibility: Windows 8 or later, PC with a free USB port
Price: US$199.99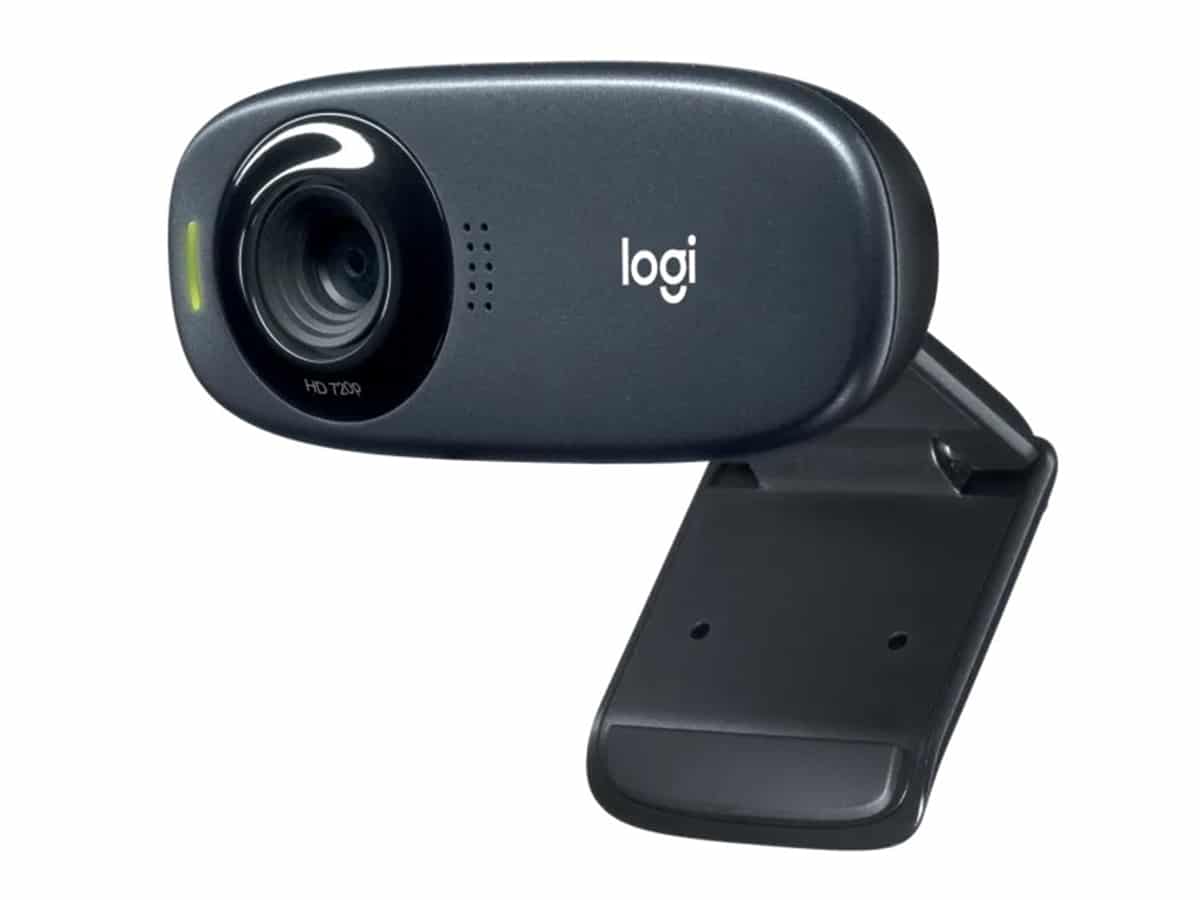 6. Logitech C310
Consistent, crisp and unadulterated virtual calls; that's what you can expect with the Logitech C310. With  720p/30 fps video calls, a 60° diagonal field of view, auto light correction and a built-in noise-reducing mic that ensures that your voice is captured and amplified, not many webcams can hold a candle to the C310. This baby can adjust to just about any lighting setting and can produce brighter light to enhance one's appearance. Oh, yeah, and its firm mounting option is one of the most versatile on our list; you can attach it to your desktop screen, laptop or on a myriad of surfaces.
Resolution: 720p/30fps
Compatibility: Windows 7 or later, macOS 10.10 or later, Chrome OS
Price: US$34.99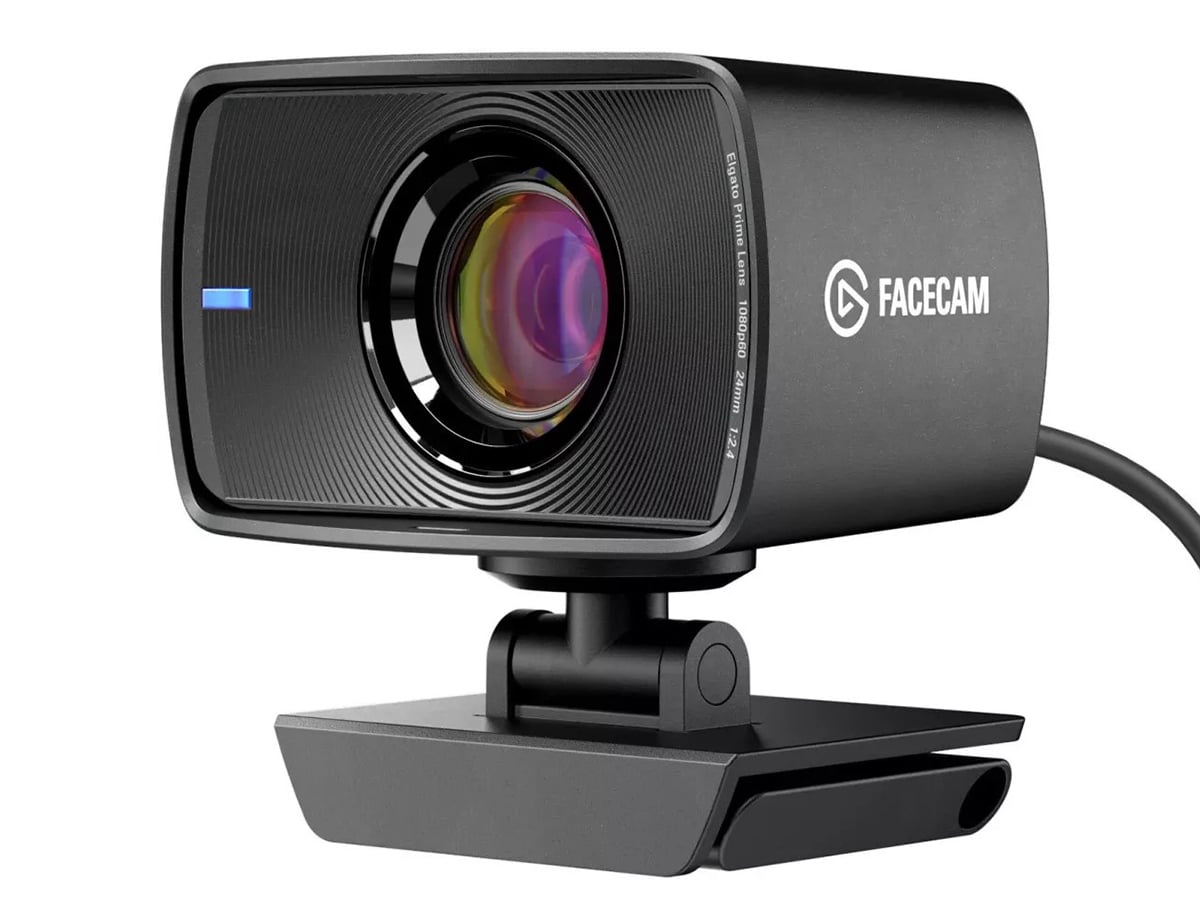 7. Elgato FaceCam
Elgato is a brand synonymous with cutting-edge audiovisual technology. And the Elgato FaceCam is nothing short of that brand passion. The webcam's avant-garde sensor enables Facecam to capture the smallest of detail in your virtual space. Present yourself in stunning 1080p resolution at 60 frames per second in an 82-degree field of view. And interestingly, the FaceCam allows you to manually select your image aesthetic. Dial in your field of view, adjust your brightness, select the shutter speed, exposure, and colour temperature.
Resolution: 1080 p/60 fps
Compatibility: Windows 10,  macOS 11.0, Intel 
Price: EU$191.25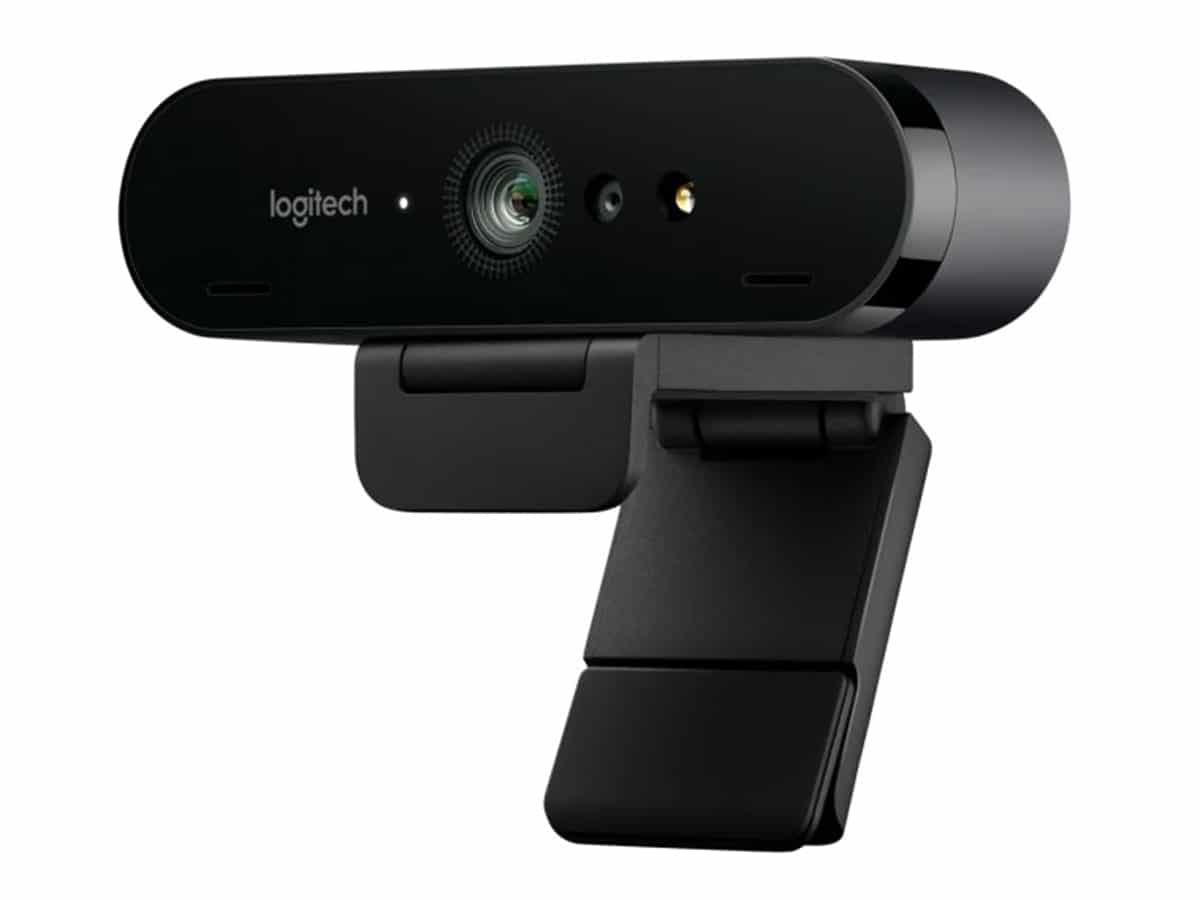 8. Logitech Brio – Best for Image Quality
Whether it's a meeting, streaming session or just recording for the heck of it, the ultimate webcam for video meetings is the Logitech Brio. Brio is a one-of-a-kind webcam that streams photogenic video with outstanding resolution, frame rate, colour and detail. The Brio can deliver a 4K Ultra HD video at 30 fps, HD 1080p at either 30 or 60 fps, and HD 720p at 30, 60 or ultra-smooth 90 fps for crystal clearness and detail. Not in on a standard field of view? You're in luck; because the Brio allows you to choose from its adjustable field of view, 65°, 78° or 90° and has 5x HD zoom.
Resolution: 1080p/30 or 60 fps, 720p/30, 60, or 90 fps
Compatibility: Windows 7 or later, macOS 10.10 or later, Chrome OS
Price: AU$349.95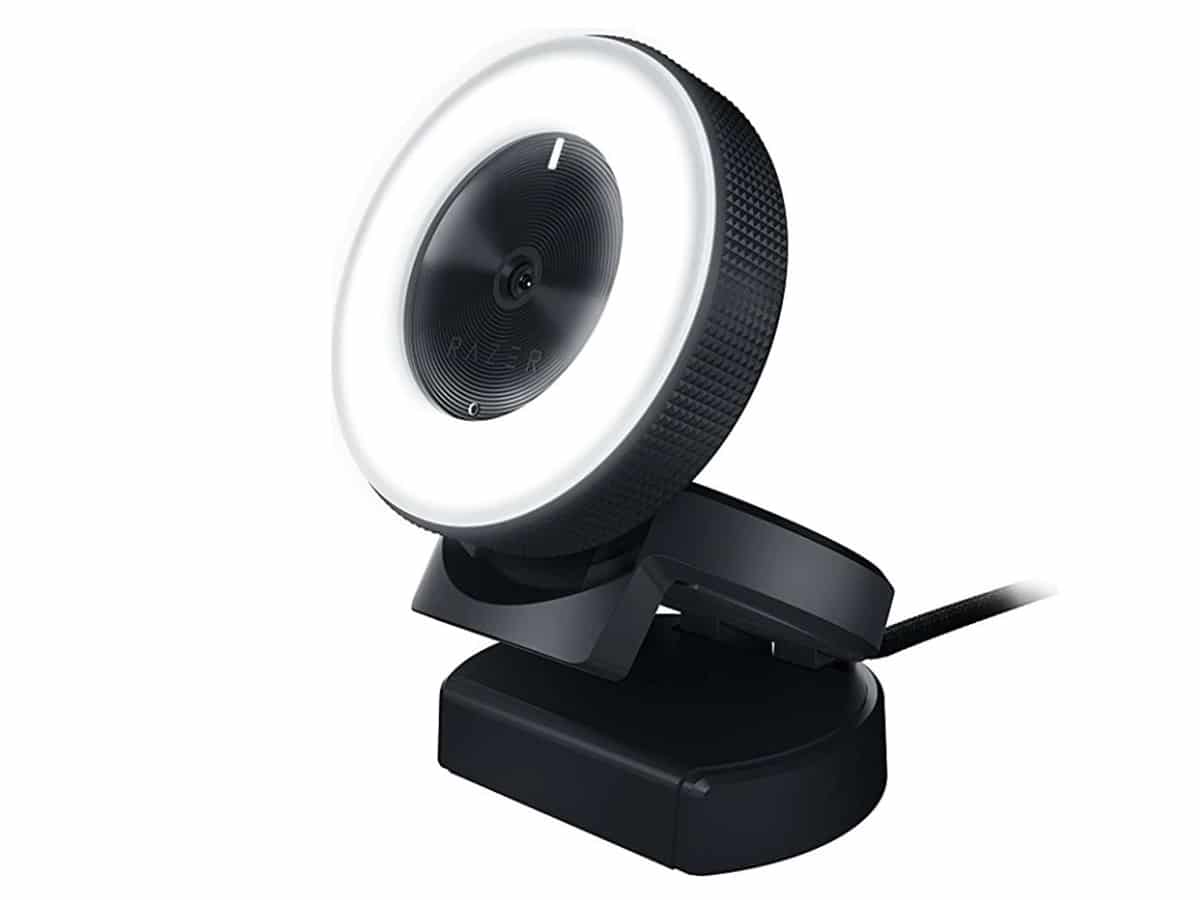 9. Razer Kiyo
The Razer Kiyo is the ultimate desktop streaming camera for gaming and streaming. With studio-like lighting and full HD capability, it's top-notch for streaming and video calls. The Kiyo takes all the work out of fine-tuning the webcam setting to befit your ambience. And if you want, you can manually focus, and adjusting the brightness, contrast and resolution. The Kiyo maintains even and flattering lighting on you, and outs shadows. With a 720p resolution at 60 fps, the Kiyo maintains visual fidelity when you stream and can also stream in 1080 resolution at 30fps.
Resolution: 1080 p/30fps/ 720 p/ 60fps
Compatibility: PC with a free USB port, Windows 7 or higher
Price: US$99.99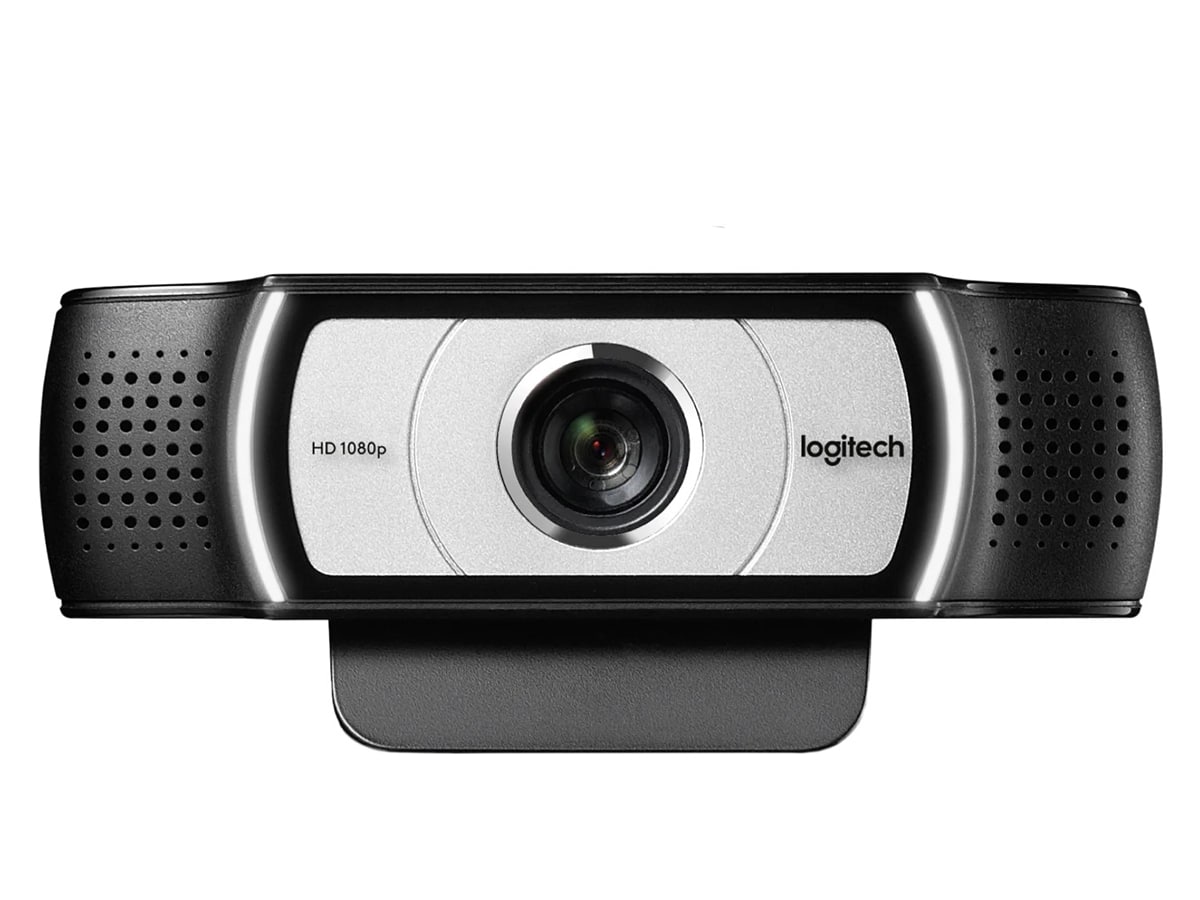 10. Logitech Webcam C930e – Best for Business
No virtual business meeting should go forth without the Logitech Webcam C930e. Boasting an advanced HD 1080p/30 fps webcam that gives you high-resolution video in any environment, including low-light and backlit settings; a professional and pristine virtual experience awaits its users. The fine image sensor delivers HD quality without grainy footage that lags even when zoomed in and facilitates you to communicate with clarity with its dual mics. Frame yourself and your workspace perfectly with a generous 90° diagonal field of view, HD autofocus, pan, tilt and 4x HD zoom.
Resolution: 1080p/30fps, 720p/30fps
Compatibility: Windows 7 or later, macOS 10.7 or later
Price: AU$239.95
You'll also like:
14 Best Tablets for Work and Play in 2021
14 Best Desktop Monitors for Gaming and Work
13 Tech Essentials Everyone Should Own
General FAQs
What is the best webcam for Windows?
The Logitech C920 is the best webcam for Windows users and the top on our list. Other honourable mentions are the Poly Studio P5 and the Microsoft Lifecam HD-3000.
What is the best webcam for Zoom?
The Logitech Webcam C930e and the Logitech Brio are the best webcams for your next Zoom meeting.
What is the best cheap webcam?
The Logitech C310 and the Microsoft Lifecam HD-3000 are the best cheap webcams on our list. The C310 is AUD$34.99, and the HD-3000 is AUD$69.95.
What is the highest quality webcam?
Logitech Brio is the webcam for the best image quality, Logitech StreamCam is the best for streaming, Logitech Webcam C930e is the best for business, and the Logitech C920 is the best overall for these specs.