DJI Mavic Pro 2 Cops Two Hasselblad Cameras
Taking to the skies with industry-first dual-Hasselblad cameras and greater intelligence than anything that has come before, the DJI Mavic Pro 2 is the world's first drone to fly with the world's leader in medium format photography. Boasting optimised flight performance that guarantees the crispest stills, buttery smooth 4K video, and 31 minutes of flight time, this is the pinnacle of drone technology.
You'll Also Like:
DJI Mini 2 is an Ultra-Light 4K Drone Under 249 grams
Nikon is Developing a Nikon Z 9 Full-Frame Flagship Mirrorless Camera
DJI RoboMaster EP Core is Coming to a Campus Near You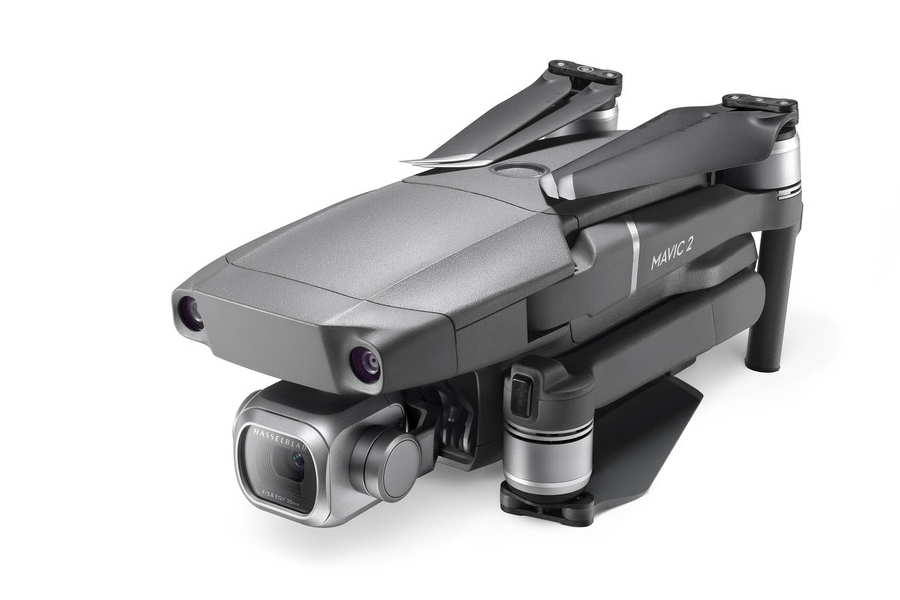 From the world leader in civilian drone and aerial imaging technology, DJI has opened the proverbial door into a new era for camera drones. No longer just a gimmick, or an expensive hobby, DJI makes drone photography and videography accessible to so many more aspiring individuals who yearn for a limitless approach to creativity.
Designed precisely for professionals, aerial photographers and content creators, the most advanced DJI camera drone ever built incorporate a range of epic features to make your aerial experience, unlike anything you've handled before.
Building off of DJI's iconic folding design, the new and improved Mavic 2 platform introduces new gimbal-stabilised cameras and advanced intelligent features like Hyperlapse and ActiveTrack for more straightforward and more dynamic storytelling. Offering up to 31 minutes of flight time, and an even more stable video transmission system, this is drone flying at its best.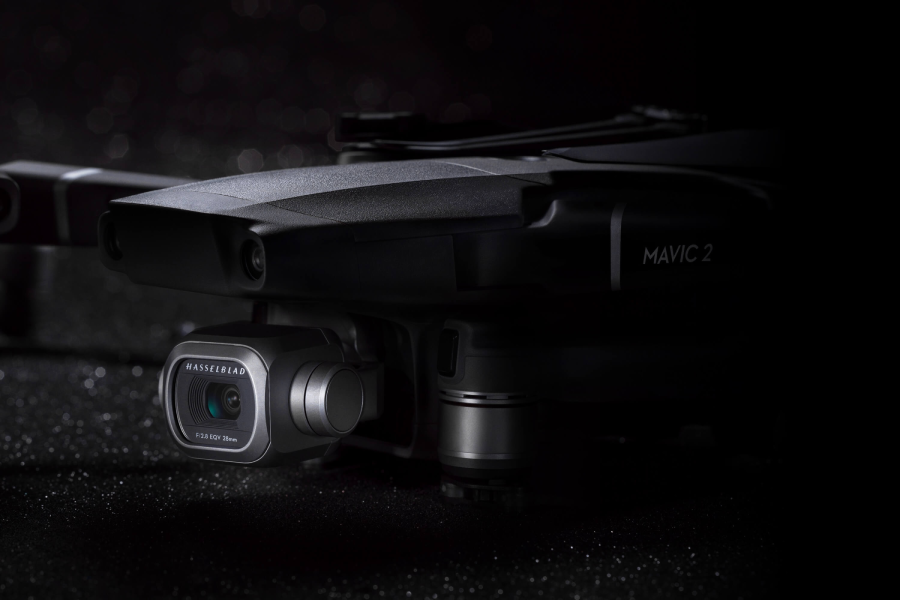 DJI Medium Format Photography
Redefining the way people see drones today, Roger Luo, President at DJI, has a new flagship product to do it all again. Co-engineered in partnership with Hasselblad, the world's leader in medium format photography, the Mavic 2 Pro is the world's first drone with an integrated Hasselblad camera. These typically large and bulky cameras have been squeezed into the Mavic platform without compromise.
Inside is a 1-inch CMOS sensor with a 10-bit Dlog-M colour profile, allowing the Mavic 2 Pro to captures four times as many levels of colour per channel compared to its predecessor. Capturing 20-megapixel aerial shots using Hasselblad's unique Hasselblad Natural Color Solution (HNCS) technology, operators have access to an adjustable aperture from f/2.8-f/11 offering far more control across a range of lighting conditions. Plus with support for 4K 10-bit HDR, there's nothing this thing can't do… except maybe swim. Perhaps an idea for another day.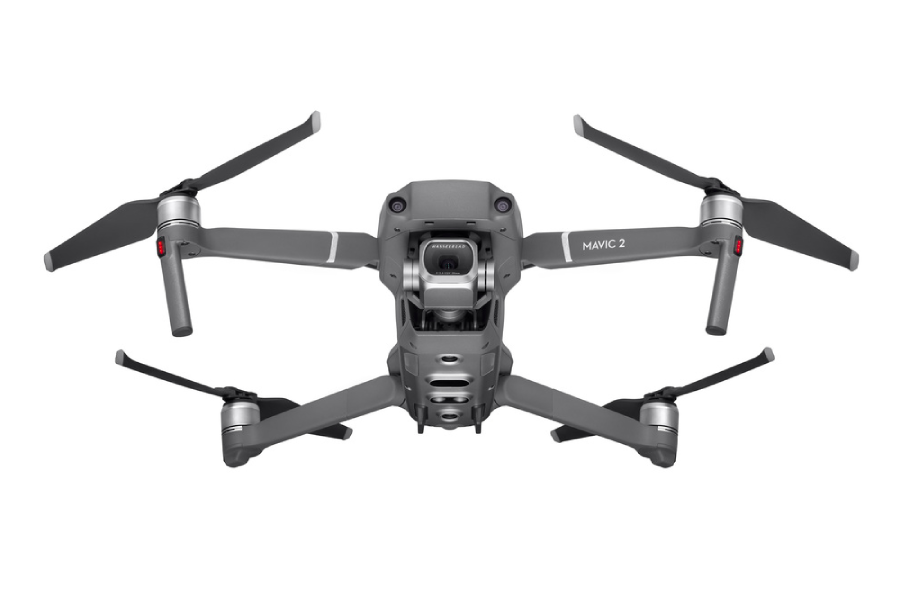 Safe Flying With DJI Mavic Pro 2
Safety and reliability have always been paramount for DJI and their products since day one. With regulations and compliance a critical factor for any drone operator, DJI makes things simple with autonomous flight capabilities that help you capture shots with even more confidence in complex environments.
The FlightAutonomy system has been fully upgraded, allowing for more accurate obstacle sensing and safer flying. Using ten sensors on all sides of the aircraft, the DJI Mavic Pro 2 can detect obstacles instantly, allowing you to focus on capturing the final shot. The Advanced Pilot Assistance System (APAS) also improves the automatic obstacle detection.
Making sure you know exactly where your drone is heading when it's over 6000m in the air is the newly designed OcuSync 2.0 video transmission system. Providing a more stable connection between the drone and its remote controller, the system can deliver a 1080p video transmission feed over a distance of up to 8km.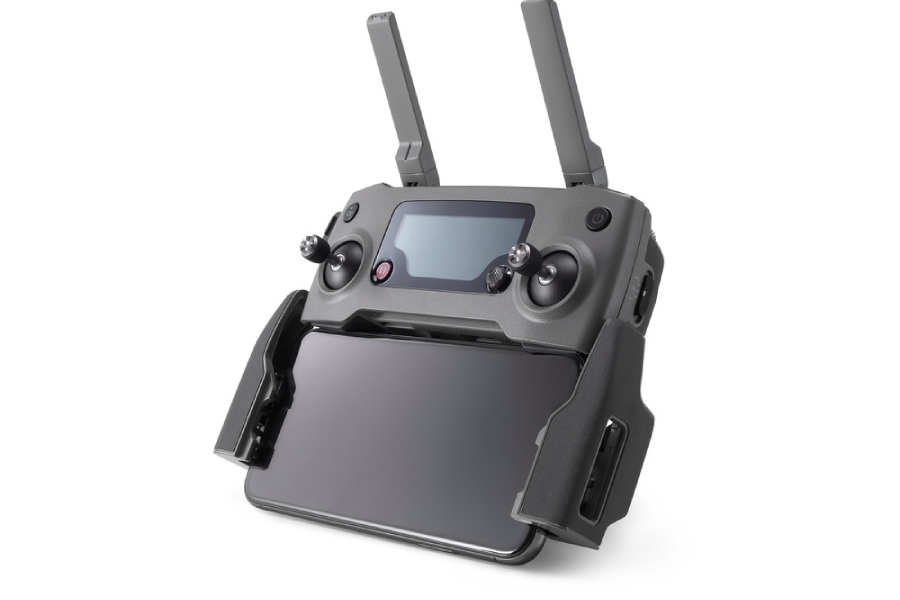 DJI Mavic Pro 2 Cinematic Capabilities
Adding to the wonder and awe of this epic drone are some new intelligent flight modes that make things effortless for the user. The new Hyperlapse feature makes timelapse video and photography more straightforward than ever with four function modes. Free mode lets you pilot the drone. Circle mode automatically flies the drone in a circular pattern around a subject of your choosing. Course Lock locks the camera on a fixed subject while the drone flies in a straight direction. And finally, Waypoint mode plans a complex flight path based on both altitude and GPS coordinates to capture far more difficult shots.
Housing an ultra-precise three-axis mechanical gimbal, no matter what you're shooting, the DJI Mavic Pro 2 will remain steady and stable even during high-speed motion.
Enabling photographers and videographers to take their inspirations to the air quickly and elevating creative ideas to new heights, the DJI Mavic Pro 2 with its Hasselblad camera and optimised flight performance is the ultimate drone and a must cop. It's the most advanced DJI camera drone ever built, and it's available right now.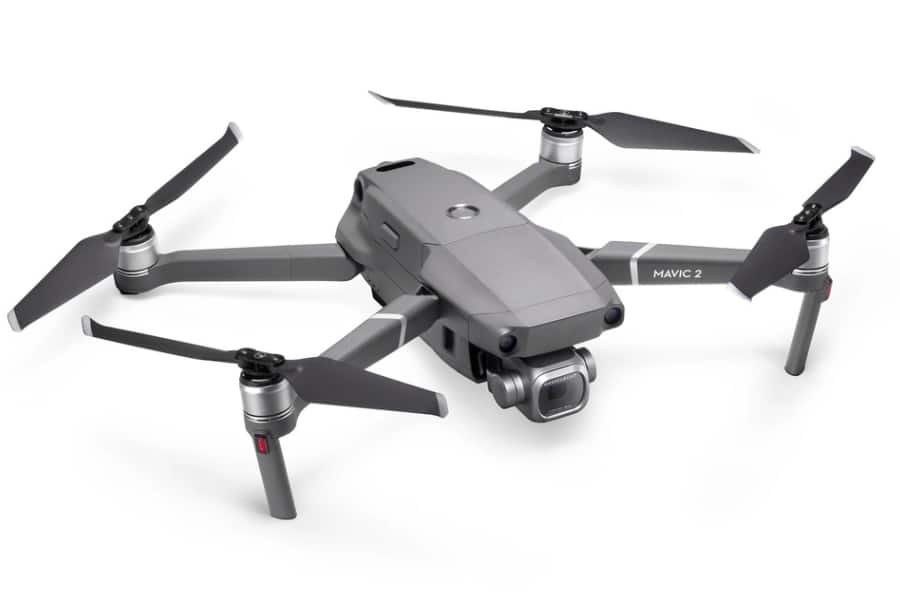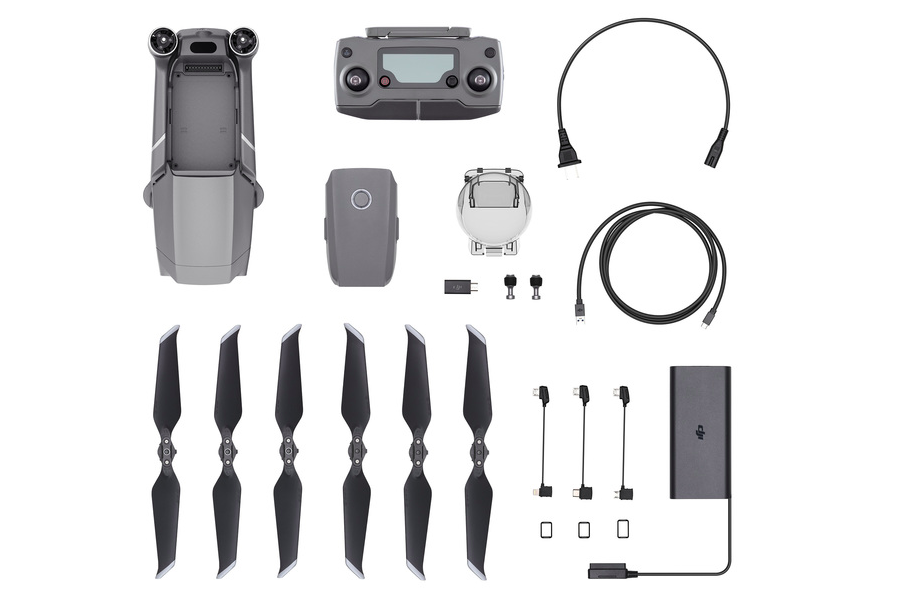 You'll Also Like:
DJI Mini 2 is an Ultra-Light 4K Drone Under 249 grams
Blackmagic Ursa Mini Pro Shoots For the Stars
DJI RoboMaster EP Core is Coming to a Campus Near You