DJI RoboMaster EP Core is Coming to a Campus Near You
DJI, the leading name in consumer drones and imaging technology, has unveiled an incredible new robot that will be used to teach robotics and engineering to students. RoboMaster EP Core is described as an all-in-one classroom solution and an educational robot built to help instructors teach STEAM learning in an engaging, hands-on way.
We wish they had these when we were in school.
You'll also like:
You Can Now Buy Boston Dynamics' Spot Robot Dog
8 Best Robot Vacuums for Your Home or Apartment
AI Robot Lands Lead Role in Big Budget Movie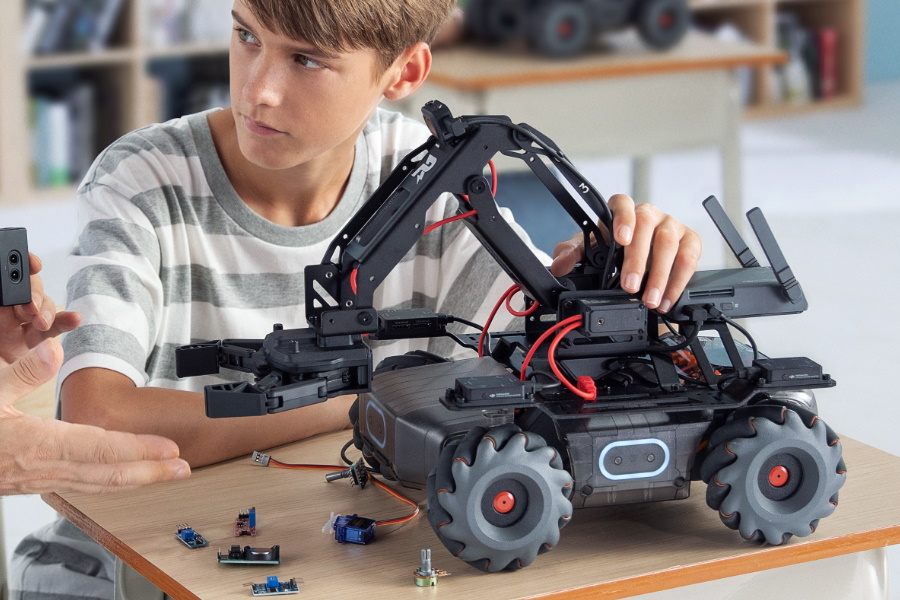 RoboMaster EP Core is equipped with high-performance mechanical accessories like a robotic arm, gripper, Mecanum wheels and armours which can be programmed and controlled for a variety of purposes. With multiple ports, this robot supports third-party accessories, including smart sensors and single-board computers. DJI designed its latest tech so it can be continuously updated.
Made of steel and finished with a sleek, futuristic design, the RoboMaster EP Core uses the same technology featured in DJI's drones and gimbals. The robot's structure can be easily modified and disassembled. The baseplate is even compatible with LEGO bricks.
EP Core can support up to 39 programmable components, allowing students to use streaming data from sensor modules, video and audio to program AI applications. Sensory data can later be used in Scratch or Python, unlocking endless programming possibilities. EP Core is also equipped with an intelligent controller that supports six AI functions that can be programmed to recognise lines, vision markers, claps, gestures, people and other robots.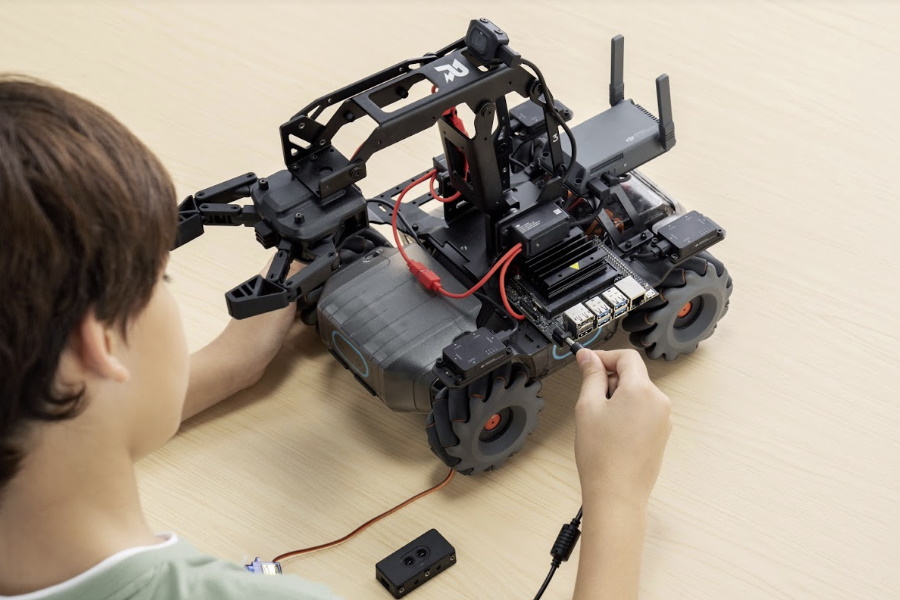 "At DJI, we strive to be at the forefront of education innovation," said Jianrong Gao, Head of DJI Education.
"The RoboMaster EP Core was designed with both the experiences of instructor and student in mind to ensure engagement around STEAM subjects, including artificial intelligence, robotics, programming, and other cutting-edge science and technology."
There's currently no word on pricing for the RoboMaster EP Core, but be sure to forward the below link to your teacher, lecturer, professor or whoever foots the bill, and maybe they can add one to the classroom for semester 2.
You'll also like:
You Can Now Buy Boston Dynamics' Spot Robot Dog
8 Best Robot Vacuums for Your Home or Apartment
AI Robot Lands Lead Role in Big Budget Movie