Bang & Olufsen Beovision Harmony is a Little Shy
Bang & Olufsen's Beovision Harmony might be a little shy. You see, when it's not on, a veil of oak and aluminium strips spread in front of the screen, covering it up. But turn the TV on and in true Burlesque style, the veil parts and you can behold the wonderment of a 77-inch LG OLED C9.
You'll also like:
Sennheiser CX True Wireless Earbuds Review: A Wake-up Call for the Competition?
iOS 15 Features Every iPhone User Needs to Know About
Sony HT-A5000 Hits the Right Notes at the Right Price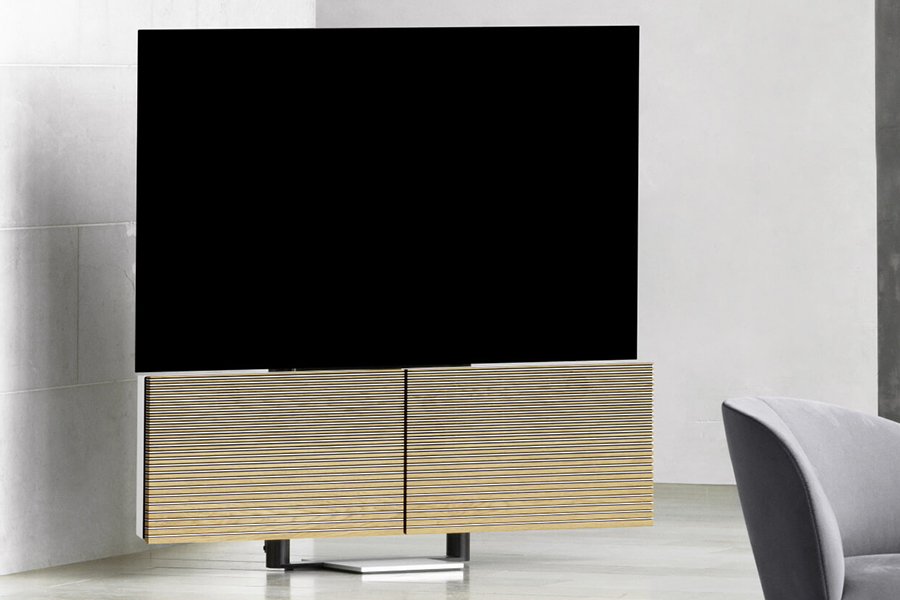 Innuendo aside, the Beovision Harmony is a beautiful addition to your home entertainment system. The folding speaker design folds out, in the words of Bang & Olufsen, like the "wings of a butterfly." The wings spread out into a single bar that sits under the TV screen, which rises as the wings part. The wings are made of oak and aluminium, but you can also choose a "Gray Melange," which is a two-tone fabric. The idea purportedly comes from one of the engineer's experiences working as a pyrotechnic operator's assistant at the Copenhagen Tivoli Gardens amusement park, where he would watch the drapes slide back for every night's performance. Something about that action created the idea for the unfolding fan.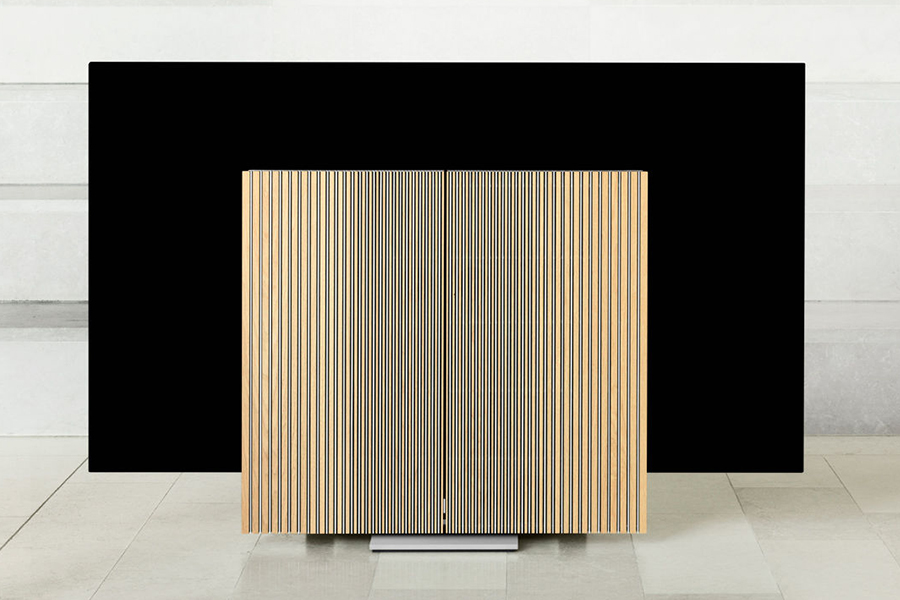 For the TV, it can either be mounted on the wall or set on its stand. Speaking of the TV, Bang & Olufsen recently announced that they were adding an 88-inch 8K OLED TV to the Beovision Harmony line, accompanying the 65- and 77-inch models already available.
Even if the TV remains off, you can still use the system's speakers, which include a built-in sub-woofer and three-channel sound. You can also connect the system to eight of Bang & Olufsen's Beolab speakers for true 7.1 surround sound. You can control the whole system with the Beoremote One.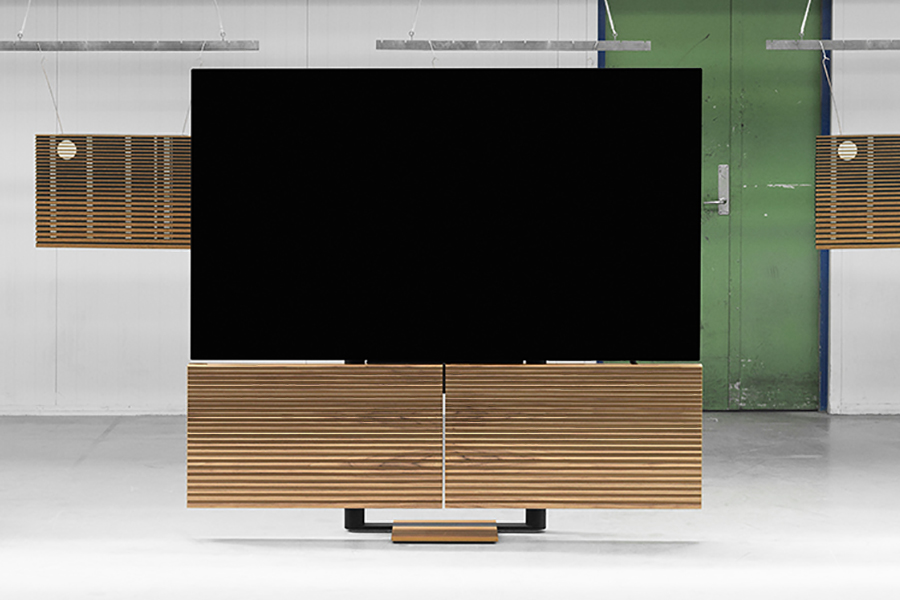 ---
Featured Video from Man of Many
---
The combination is reasonably priced as well. For the 65-inch model, you'll pay USD$15,700, the 77-incher will cost you USD$19,800. There's no word on the 88inch version yet. Pick up any of these and get ready for a show from a coy, yet evocative fan.
You'll also like:
Shoot Drones from the Sky with the DroneGun MKIII
Vikkstar123's Fortnite Gaming Setup, Settings & Gear
Klipsch Comes Out with New T10 True Wireless Earphones
---
Featured Video from Man of Many