Vikkstar123's Fortnite Gaming Setup, Settings & Gear
Today, we're taking a tour of Vikkstar123's Fortnite gaming setup, settings, and gear. For those in need of a refresher, Vikkstar123 (born Vikram Singh Barn) is a living legend over on YouTube and Twitch, where he entertains and/or educates millions of followers. As a member of groups like The Sidemen and The Pack, Vikkstar123 previously mastered games like Minecraft, Call of Duty, and Grand Theft Auto 5, dispensing with sound wisdom and the occasional quip before a massive audience. Most recently, he's turned his attention to PUBG (Player Unknown's Battlegrounds) and Fortnite to similarly successful effect.
As one might have guessed, Vikkstar123's Fortnite gaming setup is awash with choice tech from brands like Acer and Razer. He and The Sidemen also have their own mouse mats, the true sign of a popular gamer. It all amounts to some choice product, to say the least. We thus present Vikkstar123's Fortnite gaming setup, settings, and gear. Equip yourself accordingly.
You might also like:
Markiplier's Gaming Setup, Gear & Camera for YouTube
Vlog Like a Pro – Casey Neistat's Camera Gear and Setup
Geared Up – MKBHD's Desk Setup & Gear
PewDiePie's Camera, Desk Setup & Gear Behind all that Money
Vikkstar123's Gaming Setup
Acer 27″ WQHD NVIDIA G-SYNC Widescreen Monitor
Vikkstar123 gets his game on 27″ at a time, thanks to this high-quality widescreen monitor from leading brand Acer. NVIDIA G-SYNC technology creates seamless interplay between the 144Hz refresh rate and GPU render rate, amounting to a truly smooth and fast experience. An impressive 4ms response time is likewise good for a smooth ride. Rounding out the monitor's charms is stunning WQHD resolution.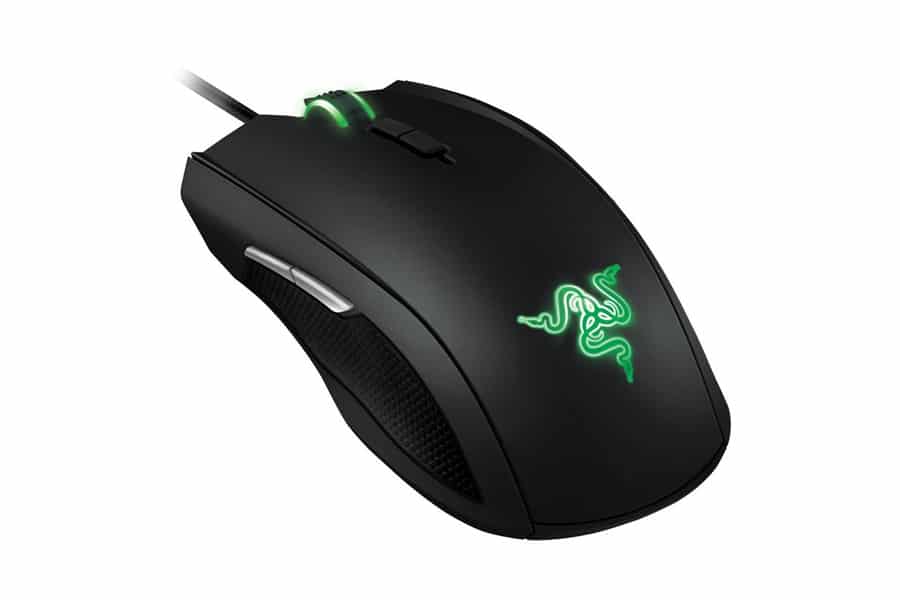 Razer Taipan Ambidextrous PC Gaming Mouse
Essential to Vikkstar123's Fortnite gaming setup, the Razer Taipan Ambidextrous PC Gaming Mouse packs a powerful new 4G laser-sensor into its sleek and compact body. Also featured are upgraded ergonomics, lightning-fast response buttons, green LED lighting, and more.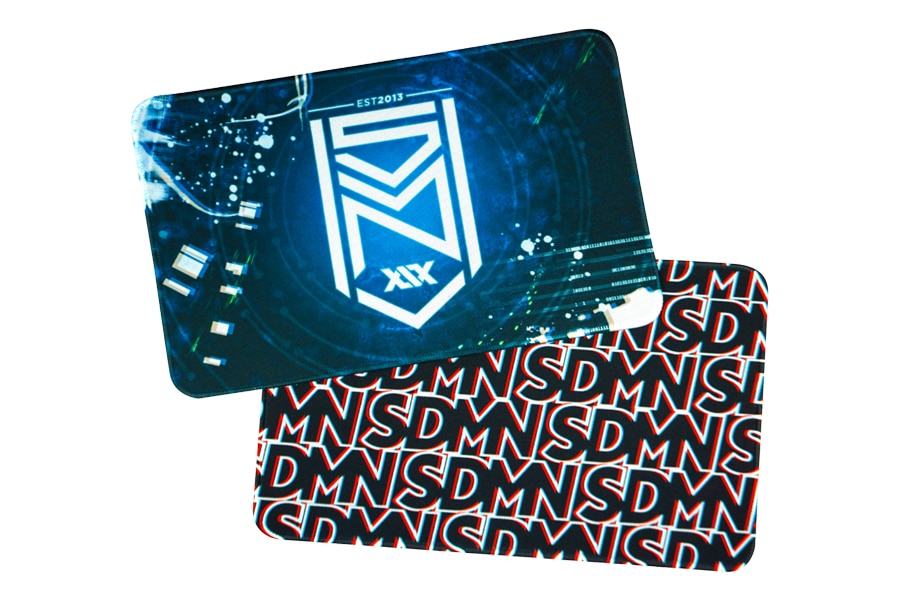 Sideman Mouse Mats
Available in two eye-catching designs, Sidemen Mouse Mats put rubber and PK polyester on top and 2mm of anti-slip rubber underneath. That's joined by a stitched edge for a sharp aesthetic, resulting in a mat that's as stylish as it is precise. It basically goes without saying that Vikkstar123's gaming setup would include one, if only for promotional purposes (though we're sure it also makes for a killer mouse mat).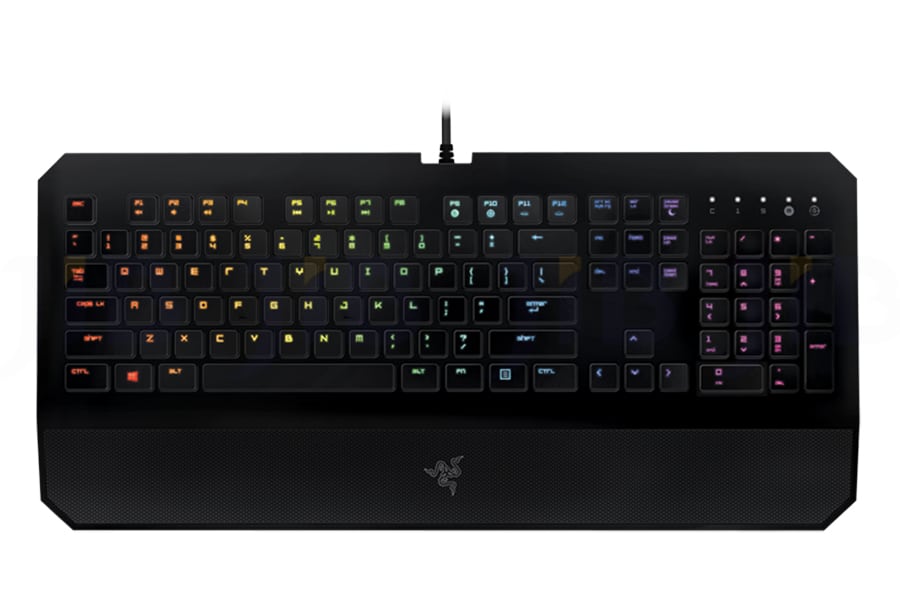 Razer DeathStalker Chroma
Razer delivers some of the best gaming accessories in the world, and the DeathStalker Chroma is no exception. The multi-colour RGB membrane gaming keyboard includes fully programmable keys, 10 key roll over, 16.8 customisable backlighting colours, inter-device sync, fixed wrist rest, and 1000 MHz ultrapolling. Don't go into digital battle without one.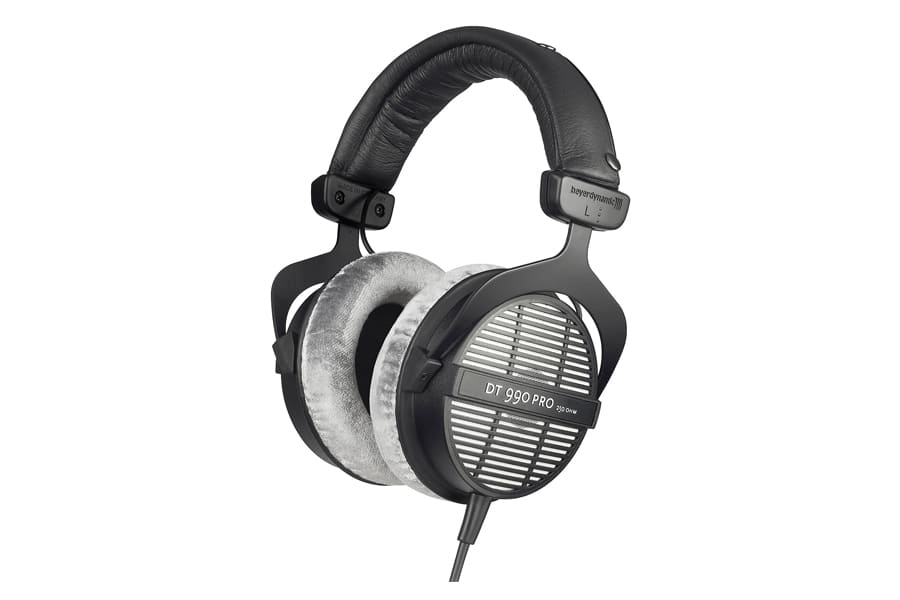 beyerdynamic DT 990 PRO 250 ohm
Vikkstar123's Fortnite gaming setup simply isn't complete without a pair of immersive headphones. These limited edition stunners—which include a monochromatic colour scheme and straight cable—will do the trick. Delivering supreme comfort and pristine sound in equal measure, beyerdynamic's headphones get the job done and look good while doing it.
Vikkstar123's Streaming Setup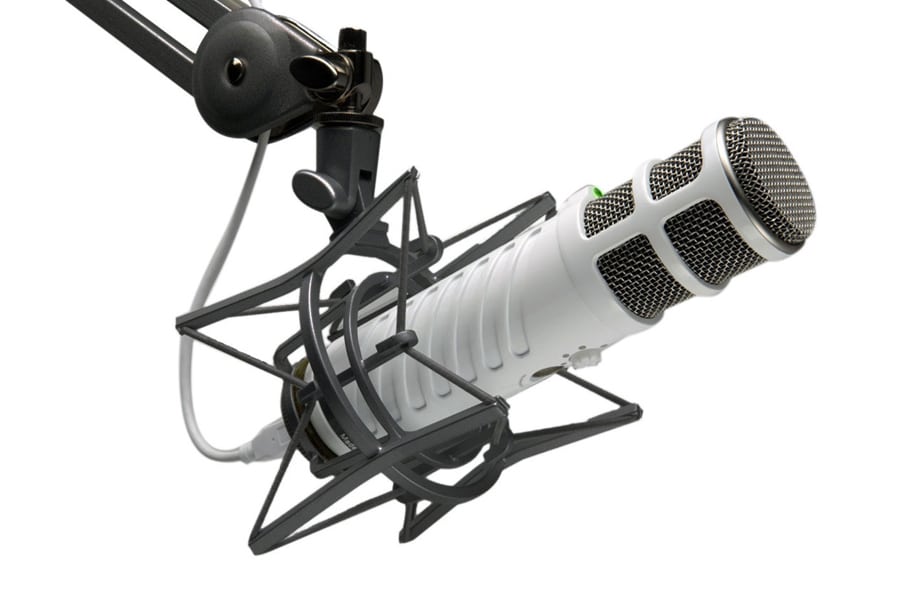 Rode Podcaster USB Dynamic Cardioid Broadcast Microphone
Ensuring that Vikkstar123's voice gets through loud and crystal clear is the Podcaster USB Dynamic Cardioid Broadcast Microphone from Rode. It combines USB connectivity and broadcast-quality audio to superb effect. Meanwhile, thanks to premium 18-bit resolution and a built-in 48kHz sampling A/D converter, the microphone skips right past the computer's inferior onboard sound controller and goes straight to top-tier acoustics.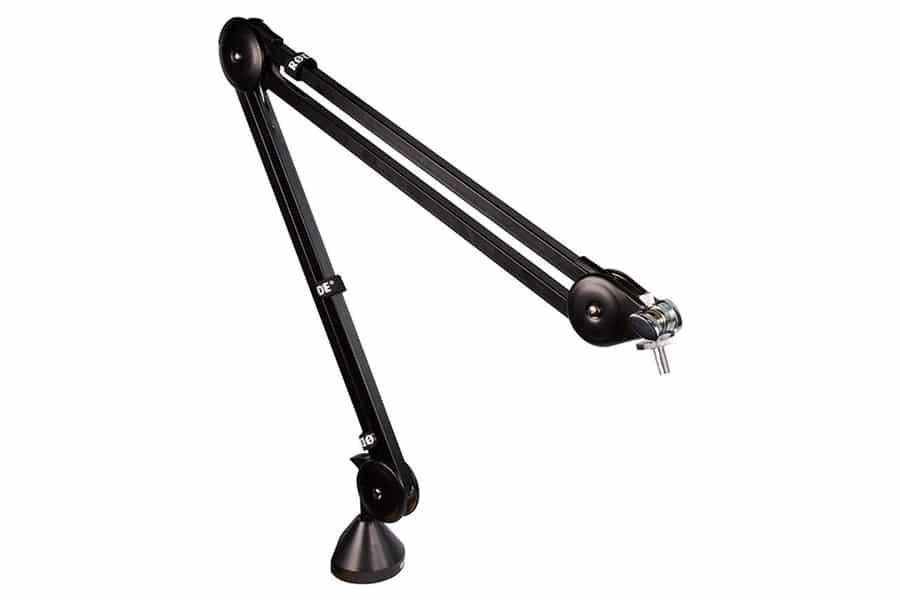 Rode PSA1 Swivel Mount Studio Microphone Boom Arm
Vikkstar123 mounts his trusty mic on this equally trusty boom arm from the same brand. Equipped with a 2-axis swivel mount, it can rotate 360 degrees and extend approximately 33″ horizontally and vertically. What else do you need to know?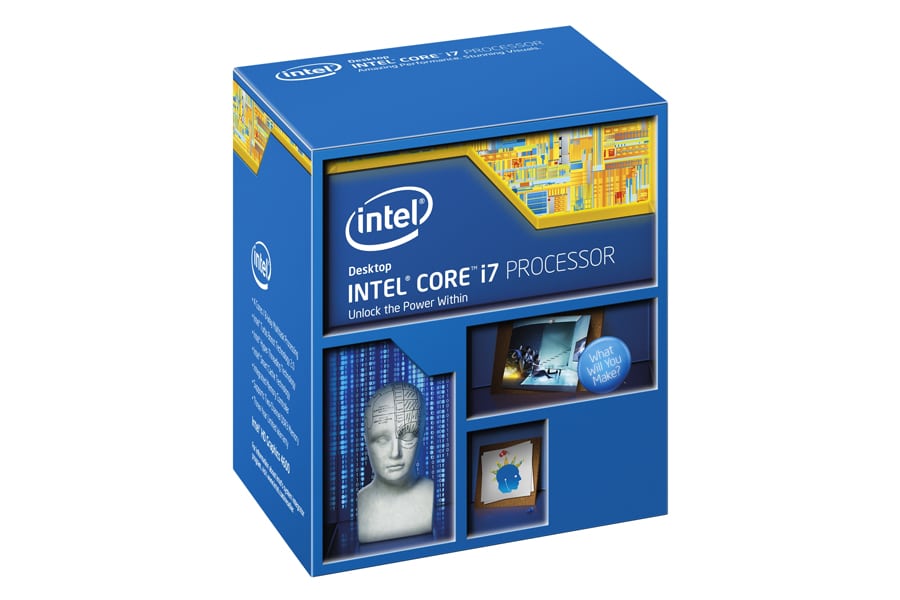 Intel Core i7 5820K/3.3 GHz Processor
A computer is only as good as its processor, and Vikkstar123 rolls with an Intel Core i7 5820K. Part of the brand's X-Series, it offers 6 cores, 12 threads, and a base frequency of 3.3 GHz. This processor might be a little old school by today's gamer standards, but it doesn't seem to be slowing Vikkstar123 down one bit (presuming he hasn't upgraded recently).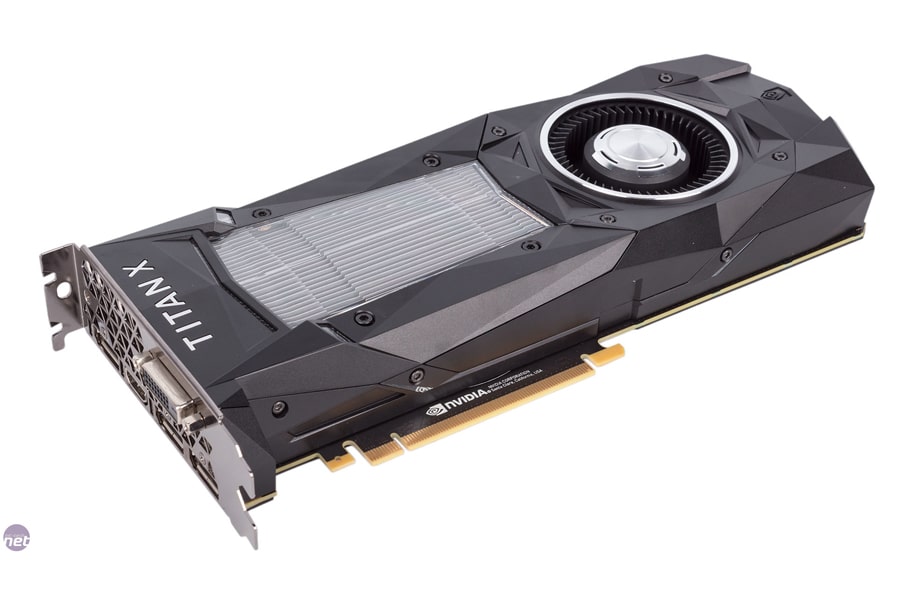 NVIDIA GeForce Titan X Pascal 12GB GDDR5X
The NVIDIA GeForce Titan X is a titan, indeed. Made of die-cast aluminium and bolstered by Pascal GPU architecture, the graphics card delivers 10 Gbps of memory speed and a 1531 MHz boost clock. Expect superior heat dissipation by way of vapor chamber cooling technology.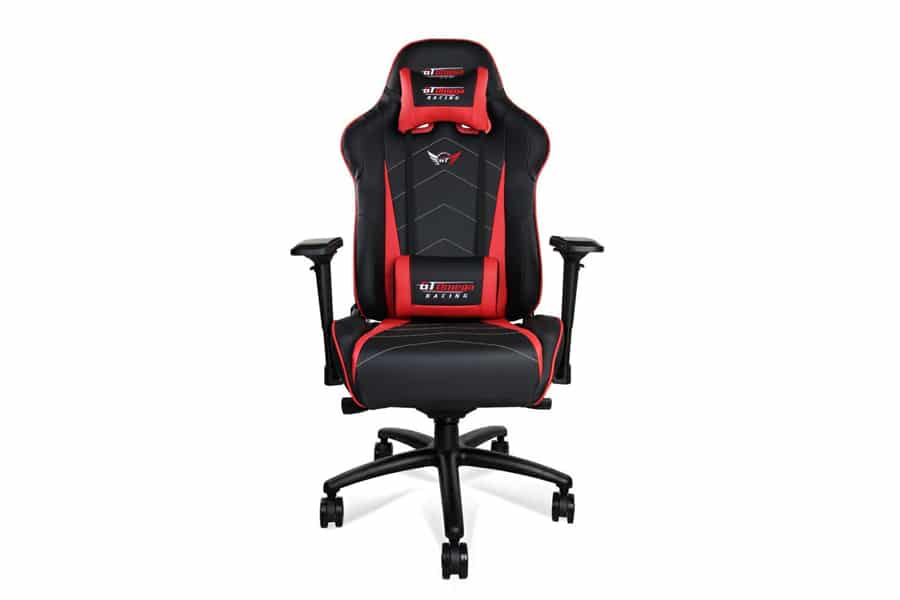 GT Omega Pro XL Chair
A true gamer always streams while sitting in a proper chair, and the GT Omega Pro XL is most definitely a proper chair. Features include a headrest pillow, lumbar cushion, angle adjuster, 4D adjustable armrest, and PVC leather construction. The result is pure ergonomics.
Vikkstar123's Mouse and Keybind Settings
DPI: 1000
Sensitivity X: 0.100
Sensitivity Y: 0.100
Hz: 1000
Targeting Sensitivity: 1.000
Scope Sensitivity: 1.000
Wall: Mouse 4
Floor: C
Stairs: Mouse 5
Roof: V
Trap: F5
Switch Quickbar: Q
Building Edit: Mousewheel
Inventory: Tab
You might also like:
Markiplier's Gaming Setup, Gear & Camera for YouTube
Vlog Like a Pro – Casey Neistat's Camera Gear and Setup
Geared Up – MKBHD's Desk Setup & Gear
PewDiePie's Camera, Desk Setup & Gear Behind all that Money