Vlog Like a Pro – Casey Neistat's Camera Gear and Setup
Editors Note: We've updated Casey's Gear below to include some drones and other things as of April 2016 but left some of his old stuff to keep the history. Another Update: Looks like Casey's gone back to the 70D and he also kindly provided an updated list of his gear with some things we might've missed. Update Sep-16: Added a bunch of new gadgets that Casey mentioned in today's vlog. Update Oct-16: Some pretty sweet ass drones came out we've updated the list with.
Update Mar-17: It's been a while since Casey's given us an update on his gear. But we've updated some of his camera's below now he's filming everything in 4k. Update: Apr-17: Updated for his Panasonic Lumix. Update: Nov-17: Updated with iPhone X and Samsung Galaxy Note8.
Update Jan-18: A new year means new gear for Casey. We've updated the list with a Canon camera and lens that he just added to his arsenal.
Update Feb-18: Added a DJI Mavic Air and Skydio R1 to Casey's list of gear.
Few people can capture the human spark of creativity and tell stories with a camera quite like Casey Neistat. Casey has been expressing his unique visions and telling his stories on YouTube, Snapchat, The Wind Up – Watch News #38 and more. While we must stress this content is not sponsored by Casey Neistat or affiliated with him in any way, we are huge admirers of his work for these reasons.
We are certainly not alone in our admiration of Casey Neistat's camera craft and vlogging setup, which is why we are frequently asked about his gear and camera setup. To that end, we are going to provide an overview of Casey's favorite gear, but let's make one thing clear from the outset in Casey's own words: "Gear doesn't matter. Only the story matters."
Now, good gear that uses the latest technology certainly doesn't hurt, but an artistic vision and a compelling story creates memorable photos and videos. In much the same way that great novelists are not made by their word processing software, your camera gear and equipment setup doesn't tell the story. You tell the story.
As Casey says, "Bad gear is always forgivable if you have a good story." Casey's popular YouTube video Bike Lanes serves as proof of his claim. The video gained immense popularity online (at the time of writing, the video has well over 15 million views), yet it was only shot on a $90 Canon 300 HS.
---
Featured Video from Man of Many
---
In effect, a good story trumps gear every time, but we all know that great vlogging gear can only help. So without further ado, here are some of Casey's favourite pieces of gear that you can use to share your stories that will resonate with your world.
1. The DSLR Setup
Casey has pioneered his own unique DSLR setup that combines an incredible camera by Canon, a high-quality microphone that offers hyper directional performance and a GorillaPod that provides a convenient selfie stick type of functionality. Here's a deeper look at each piece of Casey's DSLR setup.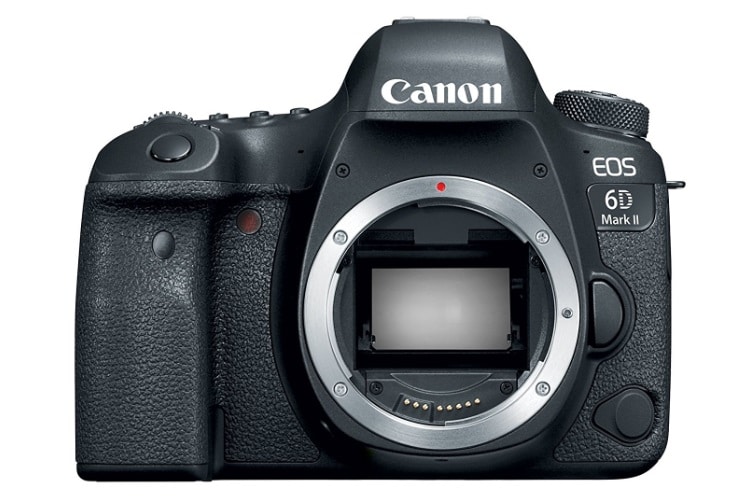 Canon EOS Mark II Digital SLR Camera Body
Update: Jan-18: With its 26.2 MP Full-Frame CMOS Sensor, 45-point All Cross-type AF system, DIGIC 7 Image Processor and slew of other optimal features, the Canon EOS Mark II is a YouTube vlogger like Casey's affordable best friend.
Features: 26.2 Megapixel full frame CMOS sensor; optical viewfinder with a 45 point all cross type AF ststem
Price: from $1,295
Purchase: Canon EOS Mark II Digital SLR Camera Body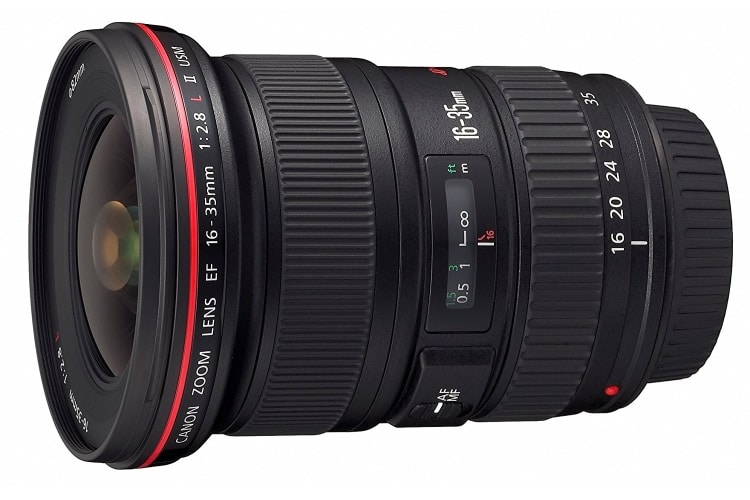 CanonEF 16-35mm f/2.8L II USM Zoom Lens
Update: Jan-18: To get prime wide angle zoom shots out of his Mark II, Casey attaches the Canon EF 16-35mm f/2.8L II USM Zoom Lens. It's water resistant and bolstered by a circular aperture, which delivers the perfect amount of background blur when you go wide. A robust equipment upgrade to an already nice camera.
Features: 16 35mm ultra wide angle zoom lens with f/2.8 maximum aperture
Price: from $1,899.00
Purchase: CanonEF 16-35mm f/2.8L II USM Zoom Lens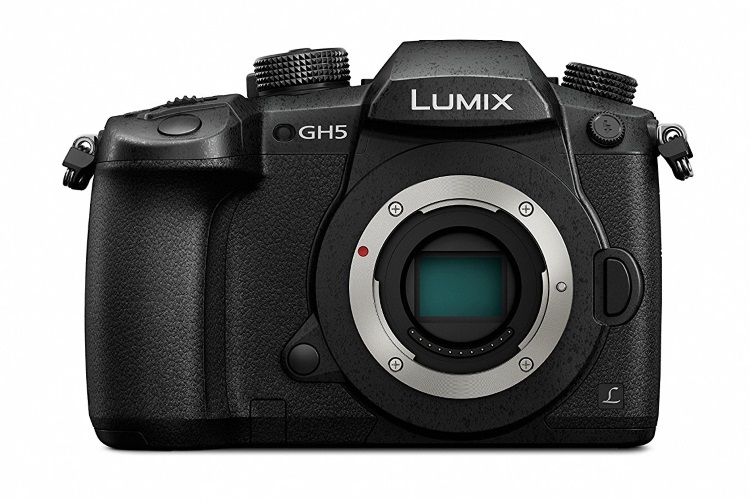 Panasonic DC-GH5KBODY Lumix 4K Mirrorless ILC Camera
Update: Apr-17: While the A6500 is superior to… well, just about everything, Casey prefers the Panasonic for the simple fact that it has a front facing screen. According to him, he can't vlog without it. He thinks they designed this camera with YouTuber's in mind. Just slap a vlogging lens on it and you'll have Panasonic suitable for all your videoing needs.
Features: 20.3 Megapixel micro four thirds sensor with no low pass filter; Splash/Freeze Proof Design; 4K video capture
Price: from $1,297.99
Purchase: Panasonic DC-GH5KBODY Lumix 4K Mirrorless ILC Camera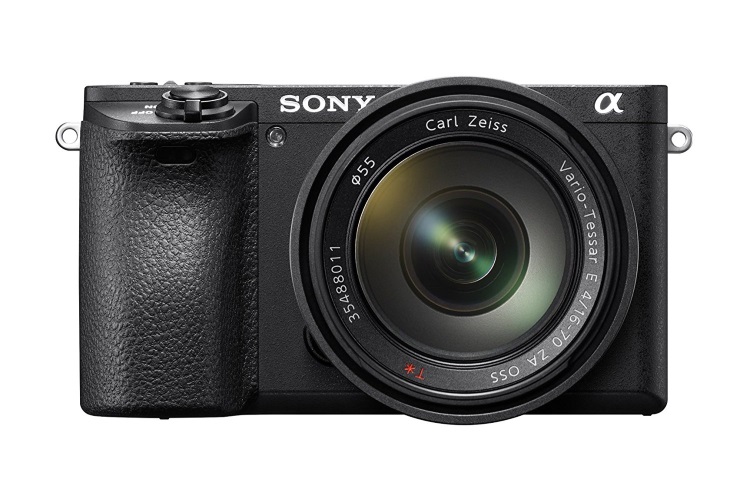 Sony a6500
Update: Mar-17: Casey's new vlog style shots are now filmed on the Sony a6500. IT's a little more compact than his previous DSLR set up. Main reason he switched from Canon to Sony is 4k.
Features: 24MP APS-C CMOS sensor with 425 phase detection points; 2.36M-dot OLED EVF; 5-axis in-body image stabilization
Price: from USD$1,400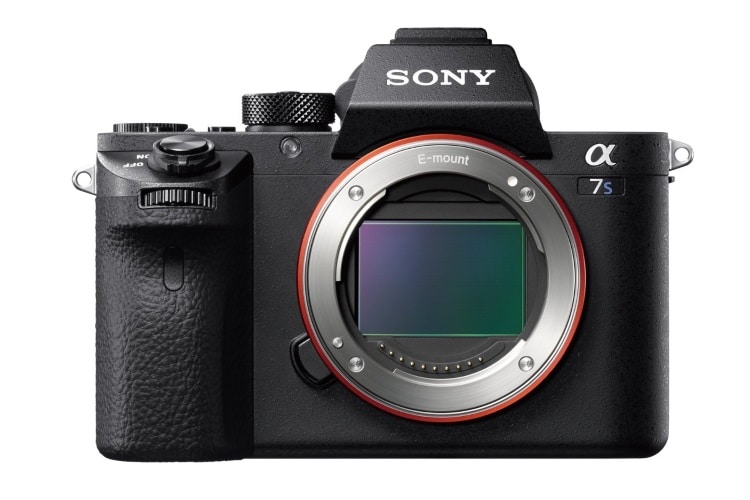 Sony a7S II
Update: Mar-17: For his studio shots he uses the Sony a7S II which is usually left on a tripod. It's a little too huge to vlog with he thinks. He prefers the Sony's over the Canon's except for the lack of a front facing screen and the superior colour profile of the Canon's.
Features: 5-axis image stabilization; 12.2 megapixels 10 35mm full-frame exmor cmos sensor lens compatibility
Price: from USD$2,398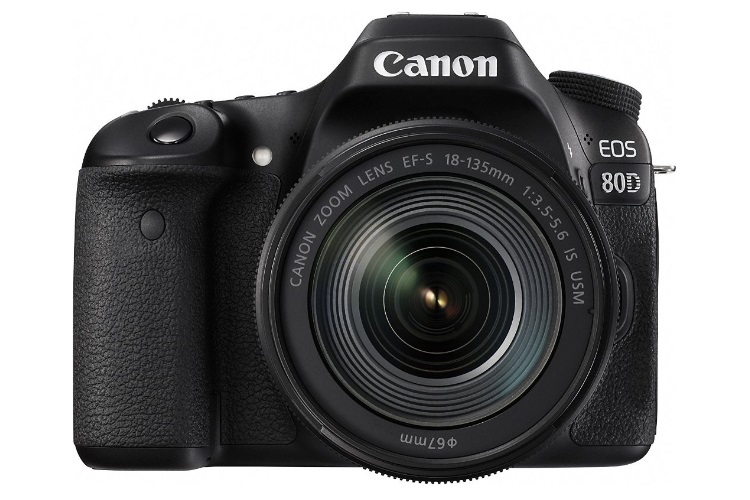 Canon EOS 80D DSLR
UPDATE: Casey was lucky enough to get a hold of this early from two stores in fact thanks in large to this tweet! It's now no longer his main weapon of choice for vlogging with a crazy 45-point auto-focus zones. He's actually switched back to the 70D below.
Features: 24.2 megapixel CMOS sensor; DIGIC 6 processor; 45 all cross-type point AF system; fast responsive 7 fps shooting rate
Price: from AUD$1,059
Purchase: Canon EOS 80D DSLR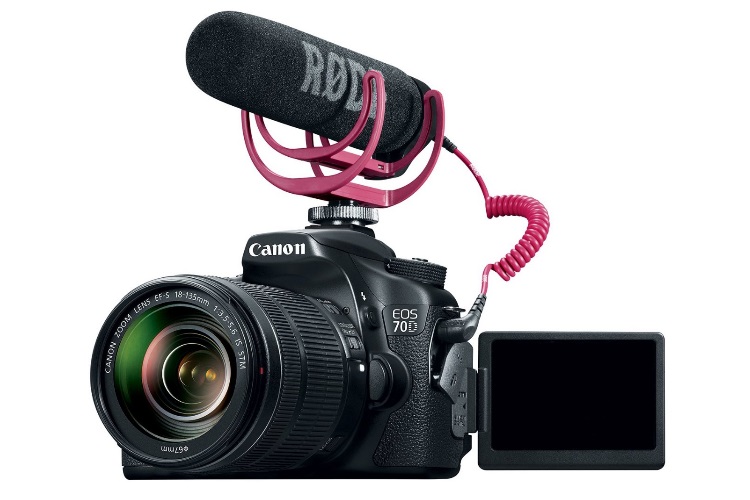 Canon EOS 70D DSLR
For the camera body itself, Casey uses a Canon EOS 70D DSLR camera that blends quality and the all-important camera control stabiliser for vlogging into a compelling and relatively affordable package.
Features: 20.2 MP APS-C CMOS sensor and DIGIC 5+; 19 point cross-type AF System; up to 7 fps shooting; ISO 100-12800, expandable to 25600
Price: from USD$1,199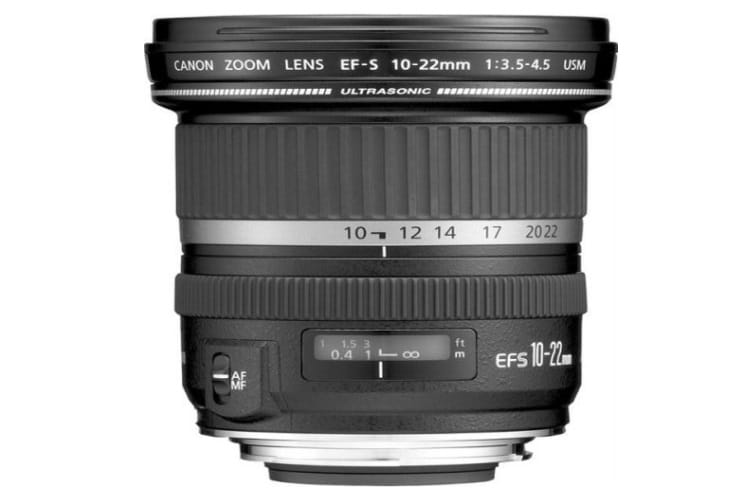 Canon EF-S 10-22mm
Next, he uses a Canon EF-S 10-22mm lens that is wide, looks great and allows a vlogger or filmmaker to pack plenty of detail into a shot. Video capture is in exquisite detail whether it's for Youtube or your own personal collection.
Price: USD$649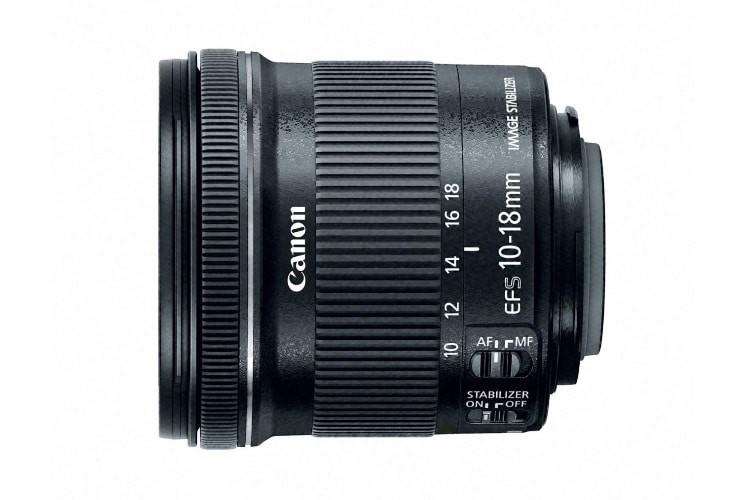 Canon EF-S 10-18mm
Update: This is apparently his day-to-day wide lens for his Canon vlogging beast. The above one is apparently the more expensive one.
Price: USD$299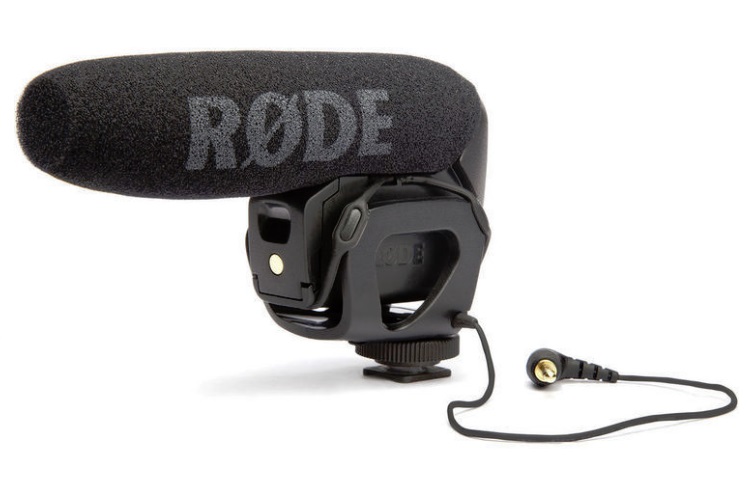 Rode VideoMic Pro
Casey adds a quality microphone into his DSLR setup, and he chose the Rode VideoMic Pro. Casey chose this microphone because it is highly hyperdirectional, meaning that the microphone does a great job of capturing vlogging audio directly in front of the camera while peripheral noise gets drowned out. For Casey's YouTube vlogs, this microphone is a natural fit.
Features: compact design – 150mm/6 inches length; lightweight (85g/3oz.); battery powered
Price: from US$229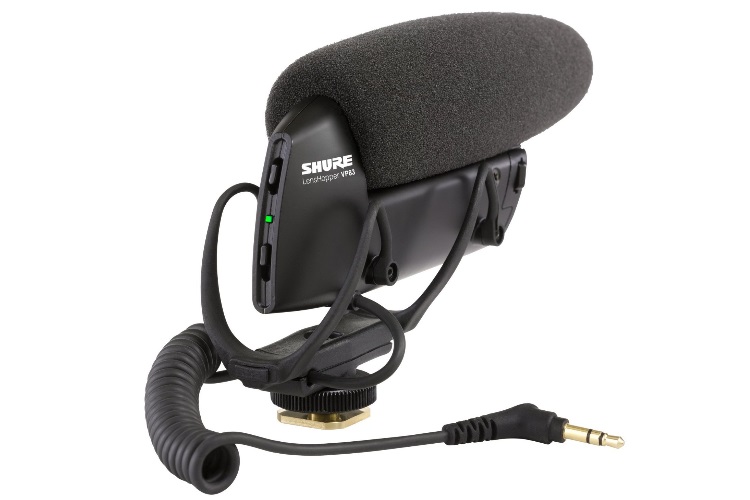 Shure VP83 LensHopper Camera-Mounted Condenser Microphone
Update: He listed a different mic in his latest video. This Shure VP83 LensHopper Camera-Mounted Condenser Microphone. This Highly directional super cardioid/lobar polar pattern rejects unwanted off-axis audio while clearly capturing the intended sound source.
Features: 36.5 dB audio sensitivity; unidirectional polar pattern; 125 hours of battery life
Price: from US$199
Purchase: Shure VP83 LensHopper Camera-Mounted Condenser Microphone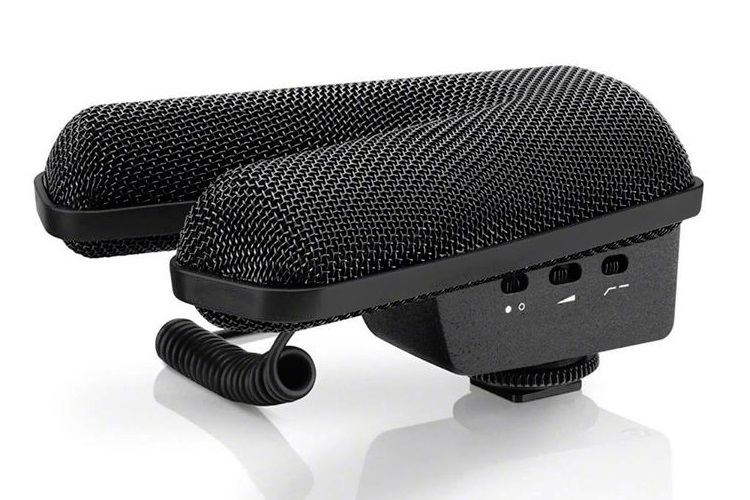 Sennheiser MKE 440 Microphone
Update 2: As of September 2016, Sennheiser came out with the MKE 440 microphone. He hasn't tried it out just yet but he's pretty amped given the quality of Sennheiser's other products.
Features: dual mini shotgun mics; suppression of ambience and background noise;; 3-level sensitivity adjustment and low-cut
Price: from US$335
Purchase: Sennheiser MKE 440 Microphone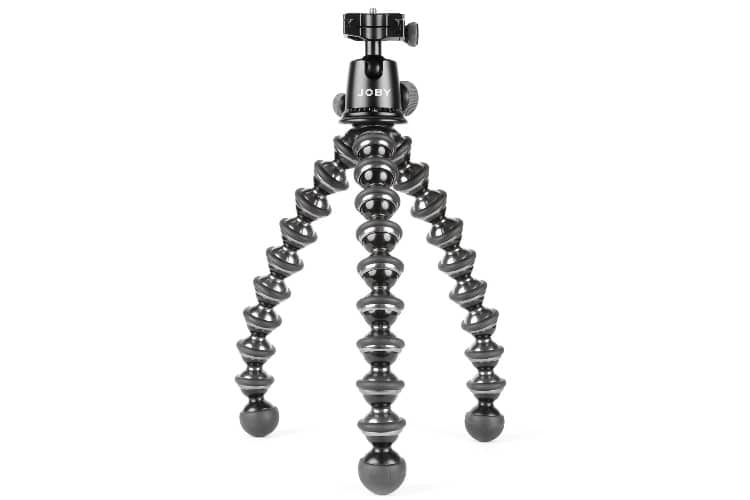 Joby GorillaPod
Finally, Casey completes his setup with an innovative selfie stick of sorts that is designed to support his innovative DSLR setup. Casey utilizes the Joby GorillaPod Focus with Ballhead X bundle, which unlike a selfie stick, provides the bulk needed to comfortably support Casey's DSLR setup. Not only are the pods great for vlogging, they are also versatile enough to handle plenty of other innovative setup options for creative filmmakers. Undoubtedly, this is among the best vlog camera sticks for creators who like to capture footage in fun ways.
Features: durable; lightweight; rubberized foot grip; wrappable legs; 360° panning; 90° tilt
Price: from US$299.65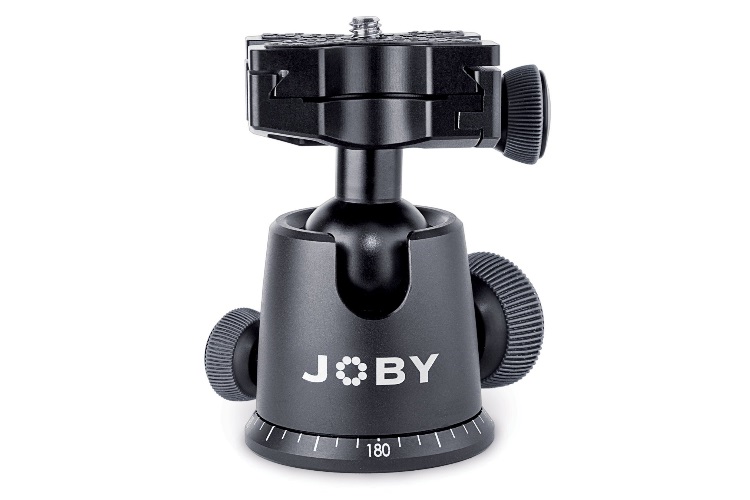 Joby BallHead
Update: Apparently Casey said you need this thing for the GorillaPod.
Price: from US$52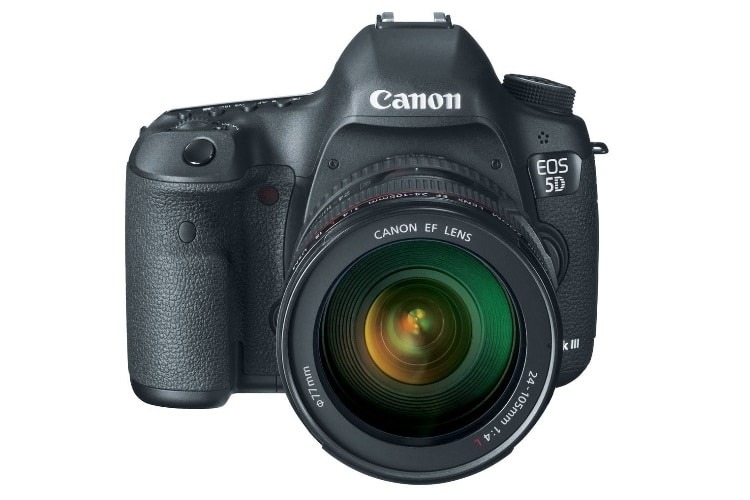 Canon EOS 5D Mark IV
Update: This is Casey's expensive camera he apparently doesn't use enough. We think his footage looks fine though.
Features: 30.4MP Full-Frame CMOS Sensor; DIGIC 6+ Image Processor; 3.2″ 1.62m-Dot Touchscreen LCD Monitor; DCI 4K Video at 30 fps; 8.8MP Still Grab
Price: from US$2,499
Purchase: Canon EOS 5D Mark IV
2. The GoPro Arsenal
Update: He's recently been testing all four of the GoPro's below to see which one's his favourite. He's likely going with the Hero 5 Black given the ease of use with the touchscreen. Great for all levels of vloggers.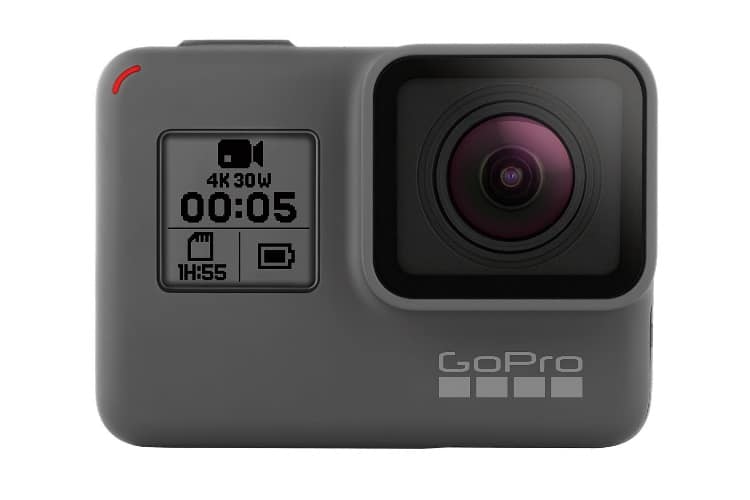 GoPro HERO5 Black
Features: 4k video; 12MP photo; waterproof up to 33 feet (10 meters)
Price: from US$389.99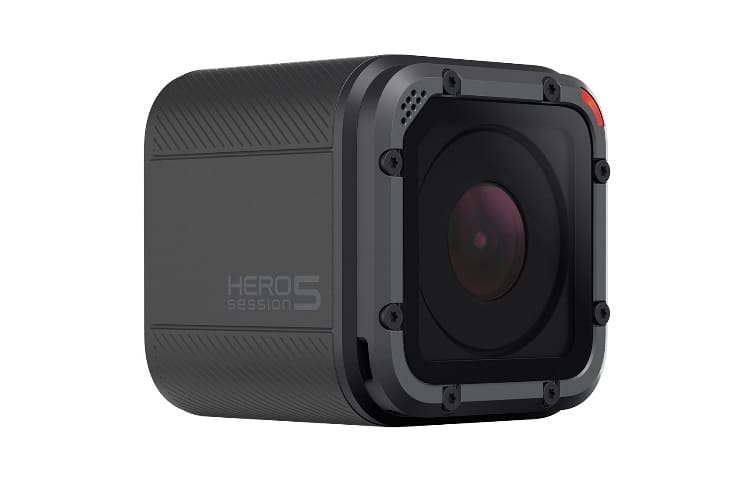 GoPro HERO5 Session
Features: 1080p video capture; 10 mp at a 4:3 aspect ratio
Price: from US$699.99
GoPro HERO4 Black
Features: Wi-Fi + Bluetooth connectivity; 4k30, 2.7k60 and 1080P120 video; 720P240 video (super slow motion playback); 12mp photos (up tp 30 frames/second)
Price: from US$339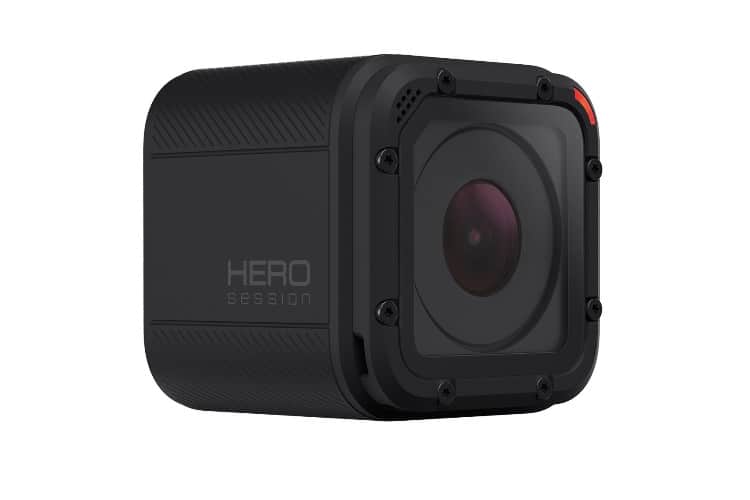 GoPro HERO Session
Features: 1440p30 video capture; only 2.6 ounces; waterproof up to 33 feet (10 meters)
Price: from US$419.98
3. Smartphones of Choice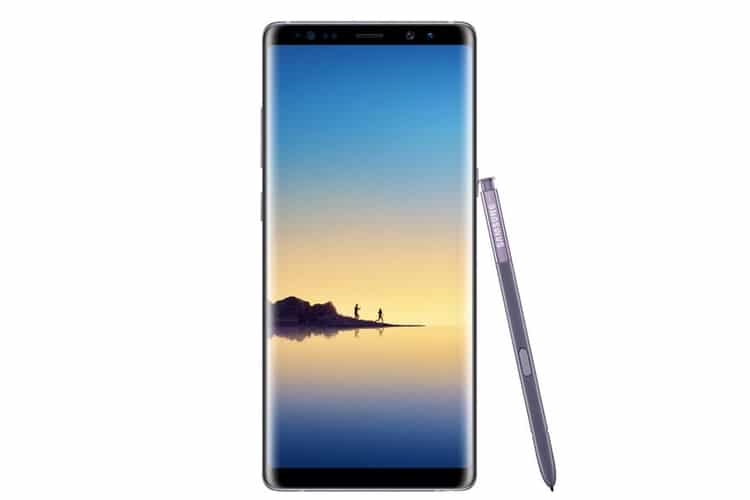 Update: Samsung's top shelf entry delivers massive screen size, a dual lens camera, a handy S-Pen and so much more. Casey rolls with only the best and the Note8 is as good as it gets for the brand, making it a no-brainer addition to his mobile arsenal. It's also reasonably water-resistant, capable of being immersed in up to 5 feet of water for more than 30 minutes.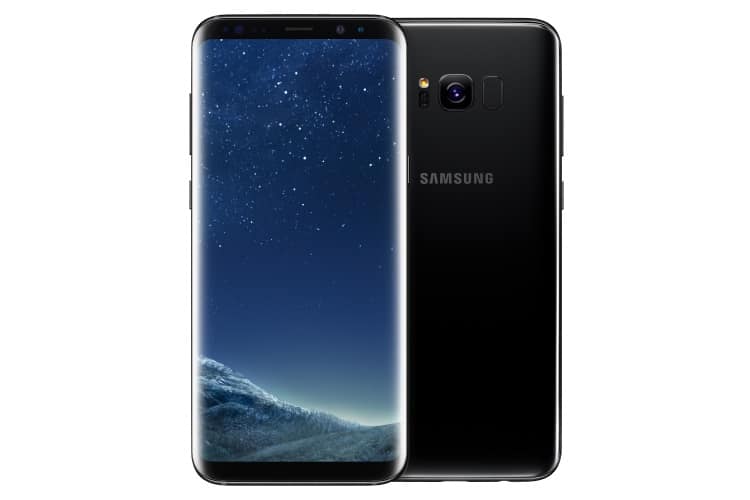 Samsung Galaxy S8+
There's no doubt he'll be rocking with this given his close relationship with the company. Samsung certainly knows its vlogging cameras better than most brands.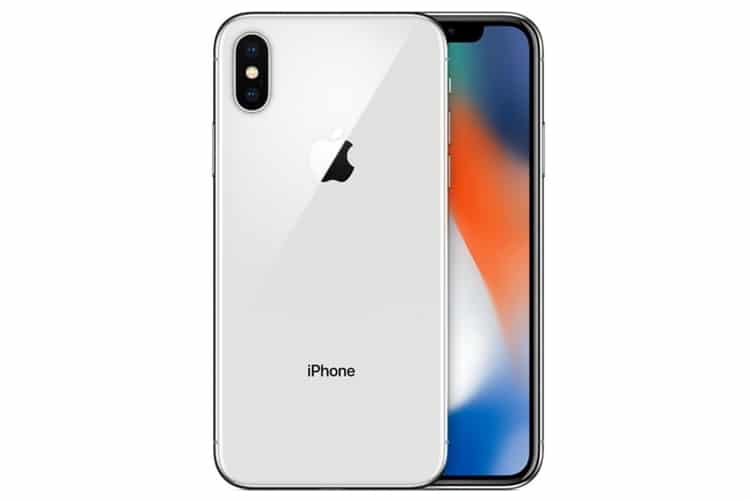 iPhone X
Update: Epic screen size. Epic display. Epic camera. Epic everything. Of course, Casey got himself the iPhone X. Rivaling many high-end cameras on the market, this iPhone will take your vlogging setup to new heights.
Price: from US$344.95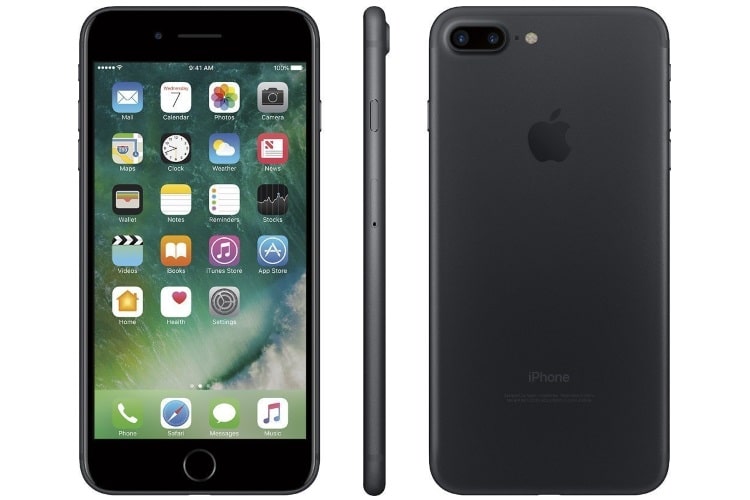 iPhone 7 Plus
In addition to rocking a Samsung, Casey usually carries two phones with him. One for work and one for personal stuff. Also certain apps just work better on the iPhone.
4. Point and Shoots
If you're just getting started with vlogging or are considering vlogging for a living, Casey suggests modestly priced point and shoots as a great place to start. Remember, the story matters, not the gear. Here are some of the point and shoots that come highly recommended by Casey, making them some of the best cheap vlogging cameras around.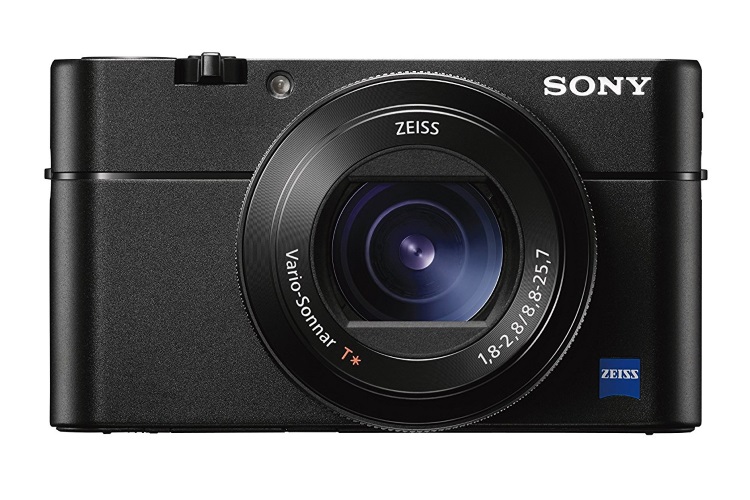 Sony Cyber-shot DSC-RX100 V
Update April 2017: He's now updated to the Sony Cyber-shot DSC-RX100 V which is 4K. He's very excited about this little guy. Hopefully the focus is better than the older version. It lives right on his hip.
Features: world's fastest continuous shooting speed (24fps3 with autofocus); 4k video; super slow motion video (960 fps)
Price: from US$509.90
Purchase: Sony Cyber-shot DSC-RX100 V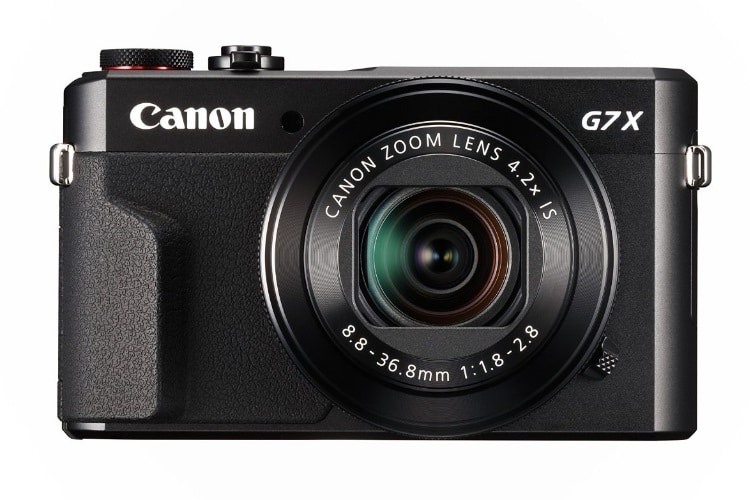 Canon PowerShot G7 X Mark II
Update: Along with the release of the 80D, Canon also came out with a new point and shoot in the Canon PowerShot G7 X Mark II. The 20.1 Megapixel CMOS sensor with Canon's new DIGIC 7 Image Processor helps deliver exceptional image quality even in low light.
Features: large 1.0 inch, 20.1 Megapixel CMOS sensor; 3-inch LCD monitor (tilts 180 degrees up and 45 degrees down)
Price: from US$629
Purchase: Canon PowerShot G7 X Mark II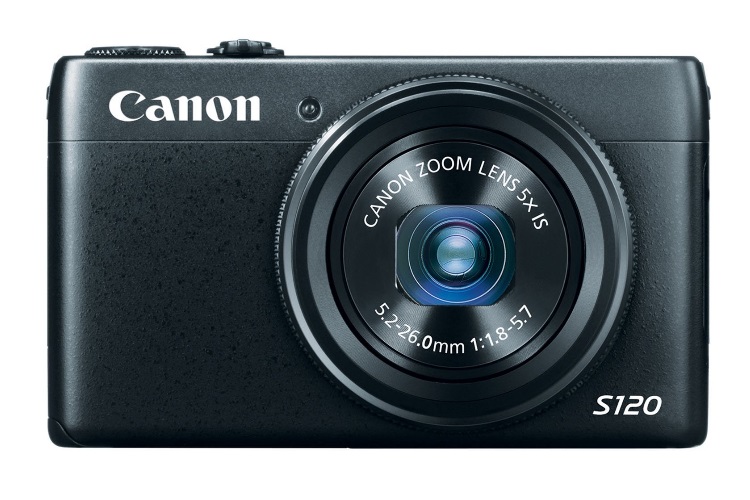 Canon PowerShot S120
For a vlogger or filmmaker who is just starting out, Casey highly recommends the Canon PowerShot S120. That was Casey's go-to point when he started getting into vlogging, and he used it frequently as a daily shooter since it is robust, durable and provides high-quality video without being exorbitantly expensive. Fragile cameras are not an option for daily shooters.
Features: 4000 x 3000 maximum resolution; 12.1 Megapixel High-Sensitivity CMOS Sensor; DIGIC 6 Image Processor
Price: from US$449.99
Purchase: Canon PowerShot S120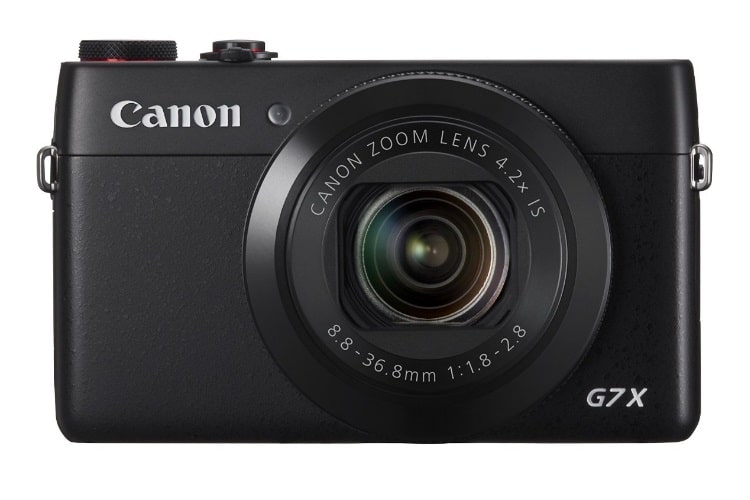 Canon PowerShot G7 X
Next up, Casey also recommends the Canon PowerShot G7 X. It shoots amazing video that exceeds the S120 and has an incredible fold-up screen that video creators love, but Casey warns his viewers that it is a more fragile camera than the S120.
Features: 1.0-inch, 20.2 MP High-Sensitivity CMOS Sensor with a DIGIC 6 Image Processor; multi-angle capacitive 3.0″ LCD touch panel; 1080p/60p Full HD video (up to 60 fps)
Price: from US$584
Purchase: Canon PowerShot G7 X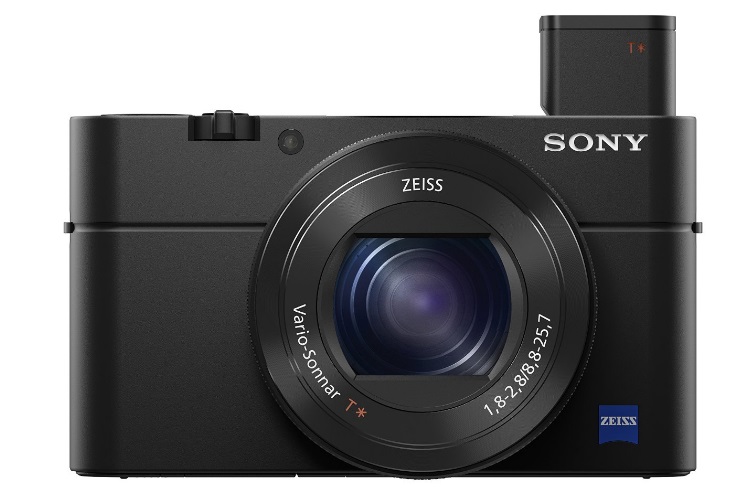 Sony RX100 IV
Finally, Casey mentioned to his YouTube viewers that the best point and shoot on the market is the Sony RX100 IV. While it is a stunning point and shoot, Casey warned viewers about diminishing returns. In effect, the more you spend on a camera, the less likely it is that the results will be markedly different than a cheaper competitor. Again, this ties into the theme that a great story is more important than cutting-edge gear. Still, for those in need of the very best point and shoot, the RX100 IV fits the bill.
Features: 20.1MP 1″ Exmor RS BSI CMOS Sensor; BIONZ X Image Processor & Front-End LSI; Internal UHD 4K Video & S-Log2 Gamma; Zeiss Vario-Sonnar T* f/1.8-2.8 Lens
Price: from $848
5. Drones
Adding a new dimension to his vlogs from greater heights, these drones give viewers a new perspective on the world in which Casey resides. If they are good enough for Mr. Neistat, then they are probably the best drones for vlogging in general.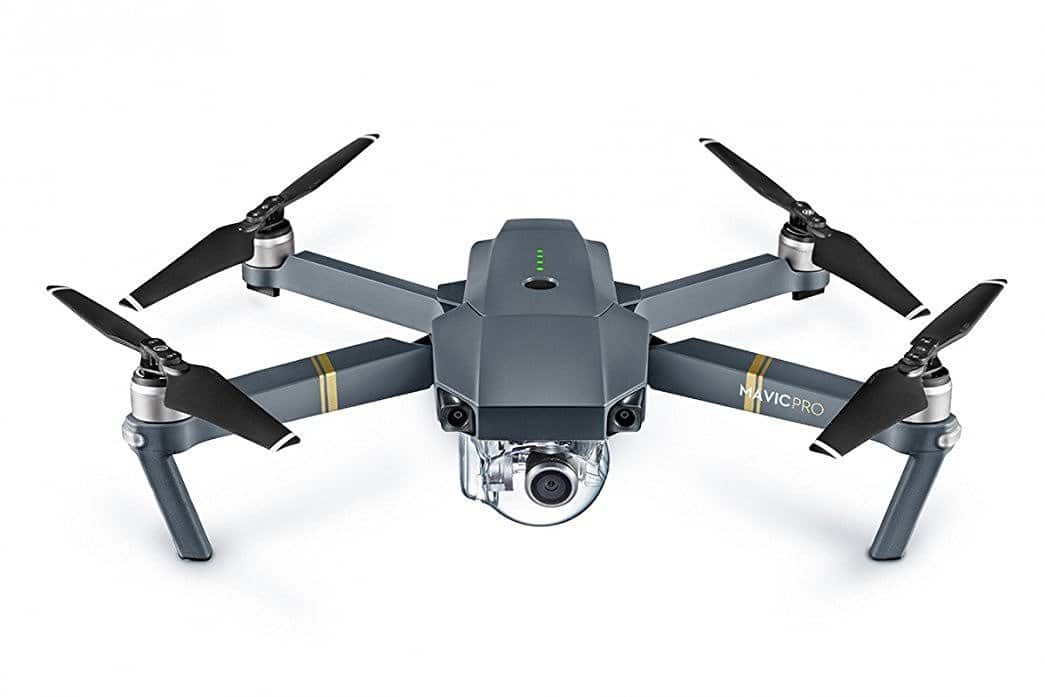 DJI Mavic Pro Drone
Yes it's a drone. Yes it's a DJI. and YES, it folds up and fits in your freakin' pocket! Yet to get our hands on one of these but my god does the DJI Mavic look good!
Features: 4k video resolution; up to 4.3 miles (7km) of transmission range
Price: from $1,079
GoPro Karma Drone
This is Karma. It's a drone made by GoPro and we don't know too much about it yet, other than it folds up as well. Has an amazing gimbal for vlogging that you can take out of the drone to use on a hand-held stabiliser and it is also equally awesome as the above drone.
Price: from $299.99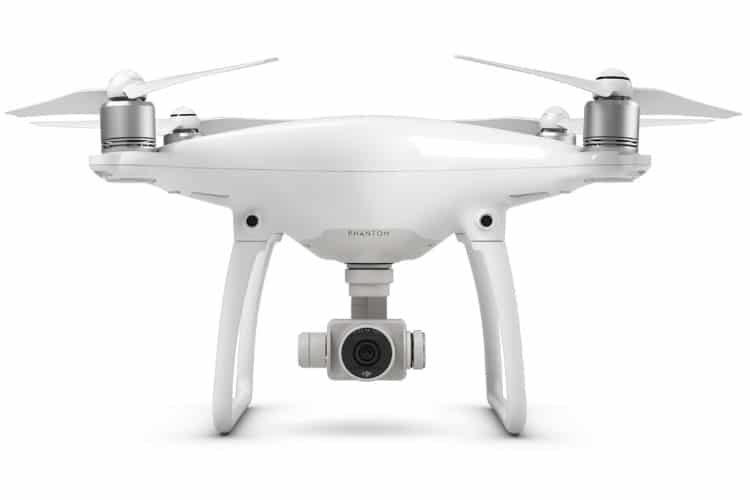 DJI Phantom 4 Drone
Updated: There's no question that the DJI Phantom 4 is the best consumer drone on the market. It's front facing sensors stop it from running into walls and heck, it'll even follow you around if you want it to! We've been loving the diversity and scenic shots that this drone has brought to Casey's vlogs.
Features: 4 x 9450S Quick Release Propellers; remote controller (transmitter); 1080p Display
Price: from $2,049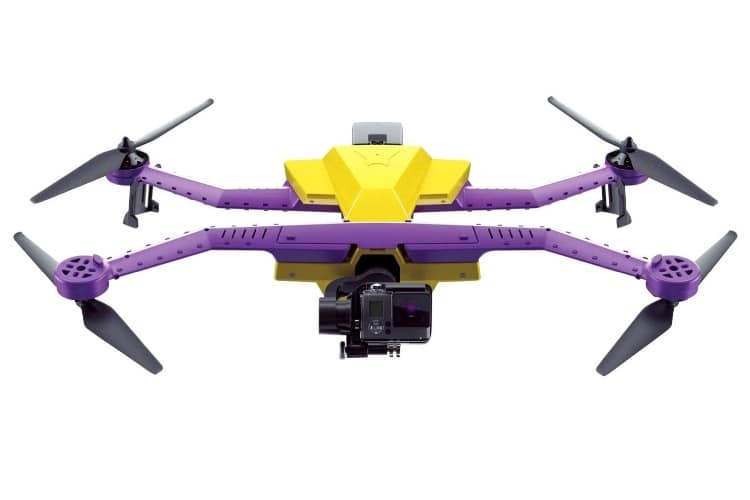 AirDog – The Action Sports Drone
Update Oct 16: Haven't seen him play around with this one yet but apparently it's an Action Sports Drone called the AirDog. Pretty dope name so it must be good.
Features: Multi-Sport Follow and Shoot Drone; Fully Automatic, Ready-to-Fly Aircraft; Changes Flight Mode Based on Activity; Bluetooth Range Up to 820′
Price: from $1,500
Purchase: AirDog – The Action Sports Drone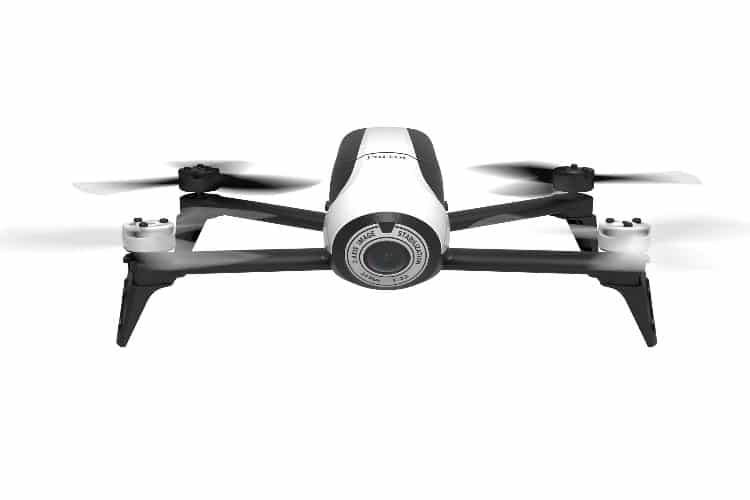 Parrot Bebop 2 Quadcopter Drone
He's not using the Parrot Bebop 2 Quadcopter Drone too much anymore now that the Phantom 4 can fit easily into his backpack with it's clip on propellors. The Bebop is still a great (and cheaper) kick around option for those wanting to learn how to fly before they delve into the big time.
Features: 14 megapixel full HD 1080p; 180° field of view; 3-axis image stabilization
Price: from $269.99
Purchase: Parrot Bebop 2 Quadcopter Drone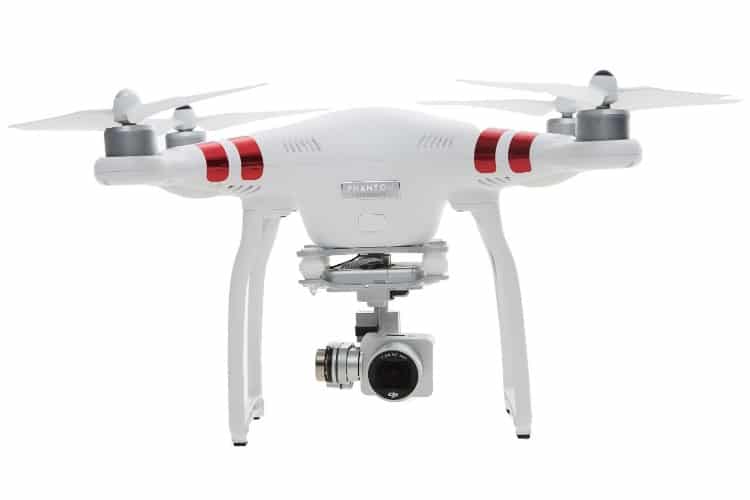 DJI Phantom 3 Standard Quadcopter
Update: Here's another one of his old drones that he listed. He crashed this one a lot.
Features: FHD 1080p video resolution; live video feed (720p HD real-time view); flies up to 25 minutes
Price: from $999
Purchase: DJI Phantom 3 Standard Quadcopter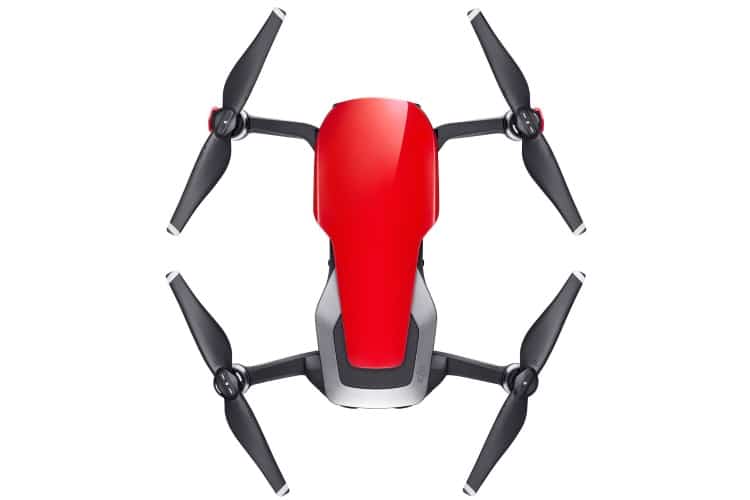 DJI Mavic Air
Available in a killer shade of Flame Red, the DJI Mavic Air does the brand right by way of 4K video, a compact design and all sorts of advanced, built-in tech.
Features: 32.0MP sphere panoramas; 4K video at 30 fps; 12.0MP camera; up to 21 minutes of flight time per charge
Price: from $499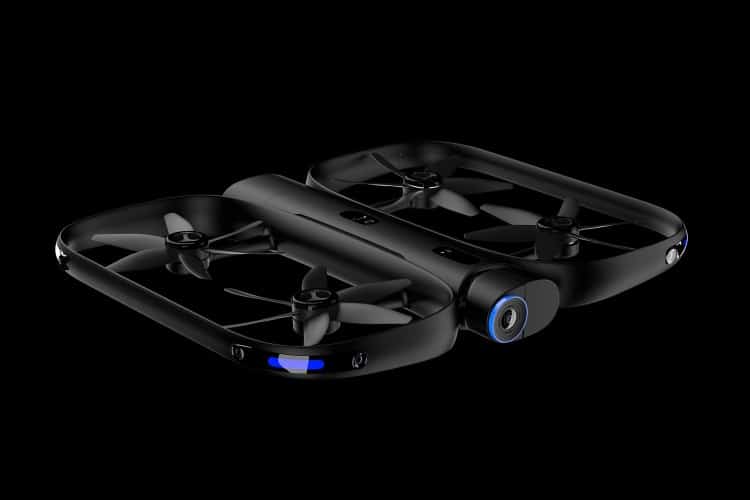 Skydio R1
More than just another drone, the sleek and swift Skydio R1 is the world's first self-flying camera and quite possibly the future of the industry itself. Who wants to bet Casey got his before everyone else?
Features: 360° obstacle avoidance; 4K UHD camera
Price: from $1,999
6. 360 Cameras
Some video creators may want to 'World First' Lossless LE Bluetooth Adaptor Unlocks Premium Audio in a single shot. To that end, Casey has a few recommendations.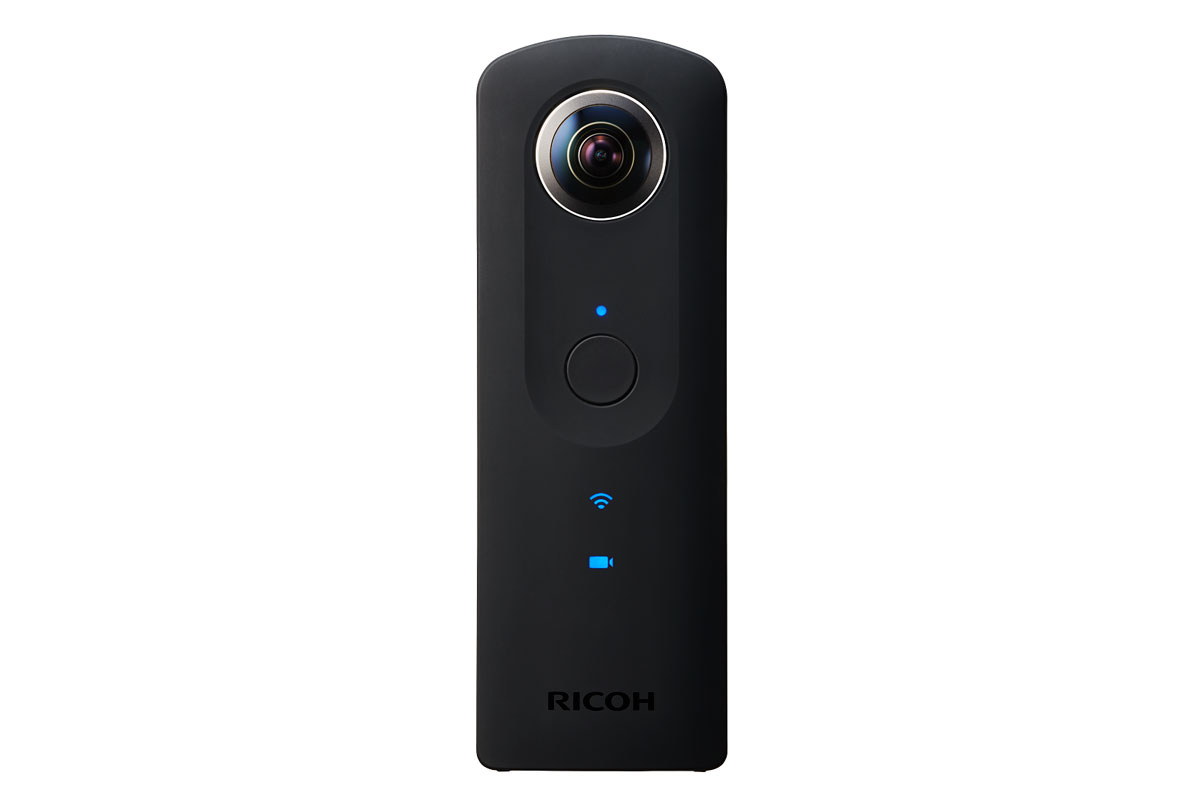 Ricoh Theta S
The Ricoh Theta S provides Casey with an easy to carry and easy to use camera that provides quality 360° images, which leads Casey to recommend it as a quality 360 camera.
Price: from US$350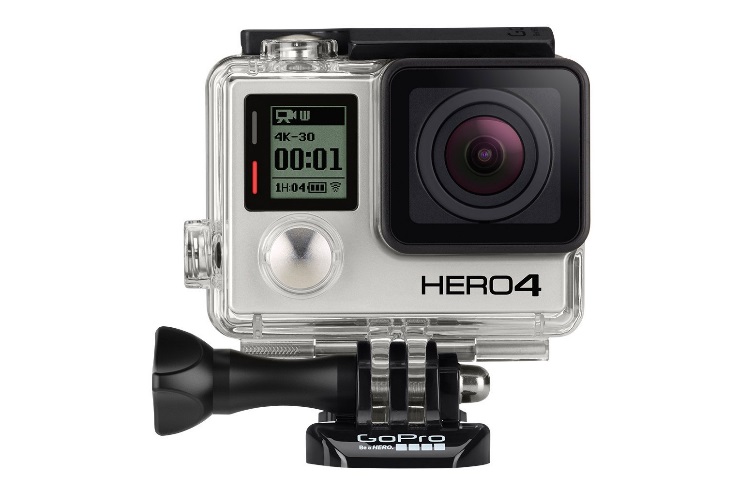 GoPro Hero 4
The GoPro Hero 4 in tandem with the Freedom 360 GoPro Mount provides a compelling 360° experience that Casey has enjoyed and personally used as well. This setup is great for active video pros who want a camera to keep up with their active lifestyle.
Features: wi-fi and bluetooth connectivity; 4k30, 2.7k60 and 1080P120 video, 720P240 video for super slow motion playback; 12MP photos(up to 30 frames per second)
Price: from US$339
7. Random Gadgets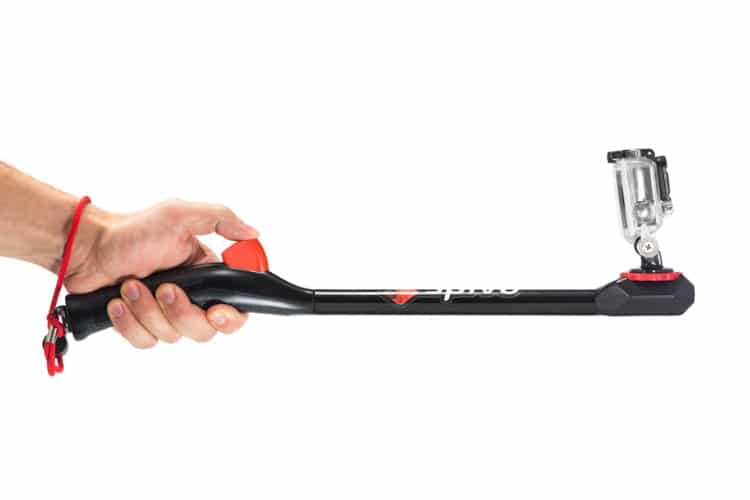 Spivo Rotating Selfie Stick
He recently got this rotating GoPro Selfie Stick made by a company called Spivo. Pretty nifty but it didn't look like it turned 180 full each time Casey pressed the button.
Price: from US$59.99
Purchase: Spivo Rotating Selfie Stick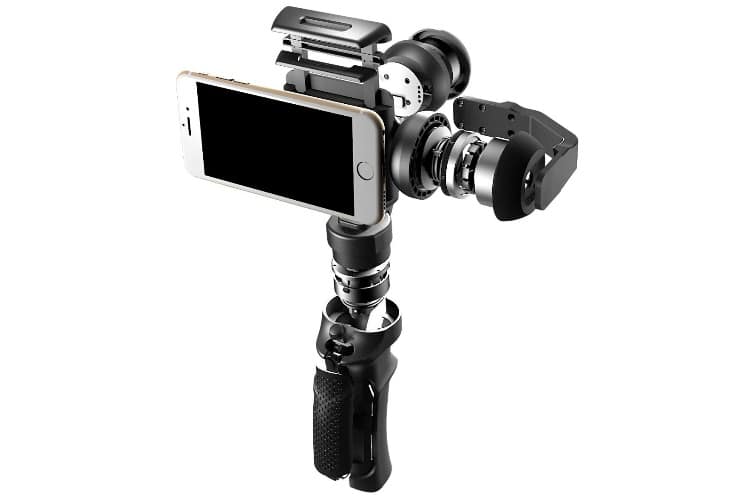 marSoar L1 3-Axis Motorised Handheld Gimbal
This next level marSoar L1 3-Axis motorised Handheld Gimbal for Iphone & other Smartphones and Gopro, and whatever else you can fit on it!
Features: 2+ hours working time; ergonomic handle; rubberized grip
Purchase: marSoar L1 3-Axis Motorised Handheld Gimbal
8. Timelapse Camera Work
Casey also likes to do some timelapse work on occasion, and he has two recommendations as far as best timelapse cameras as well.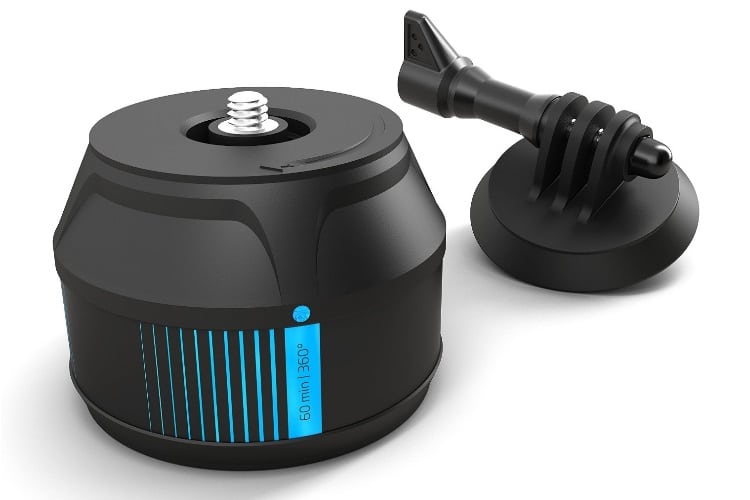 GoPole SceneLapse
A simple and quality camera on your smartphone — Casey uses an iPhone 6S with the timelapse setting built right into the camera — will do wonders for basic and effective timelapse creative work. Alternatively, Casey also uses a GoPole SceneLapse which provides a rotating timelapse device that offers effective 360° panoramic photo and video.
Features: 360 degree rotation; scene lapse (spins up to 360 degrees in 60 minutes)
9. A Snapshot of Vlogging's Camera Future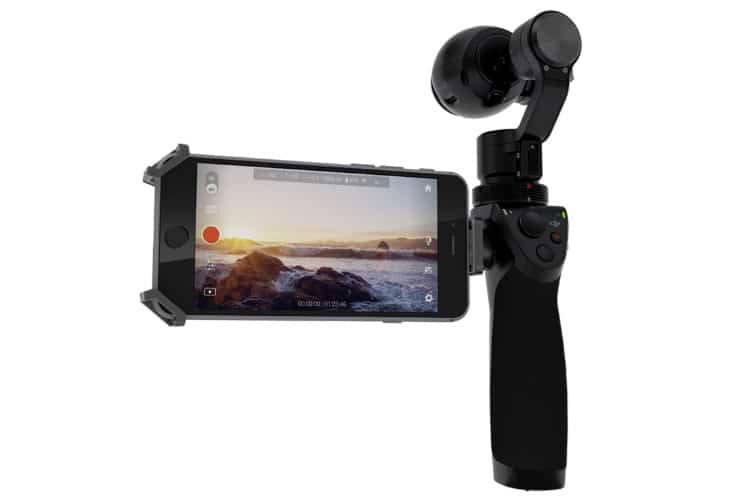 DJI Osmo
Finally, a look at Casey's gear would not be complete without his analysis into the future of the vlogging world that he has helped pioneer. Casey swears by the DJI Osmo, a steady and incredibly smooth camera that can be easily held with a single hand. As a camera that is practically tailor-made for vlogging, Casey believes that this kind of camera tech is a snapshot into vlogging's future.
Features: 4K (4096 x 2160) video at 24 or 25P; 12MP; handle with camera and gimbal controls
Price: from US$229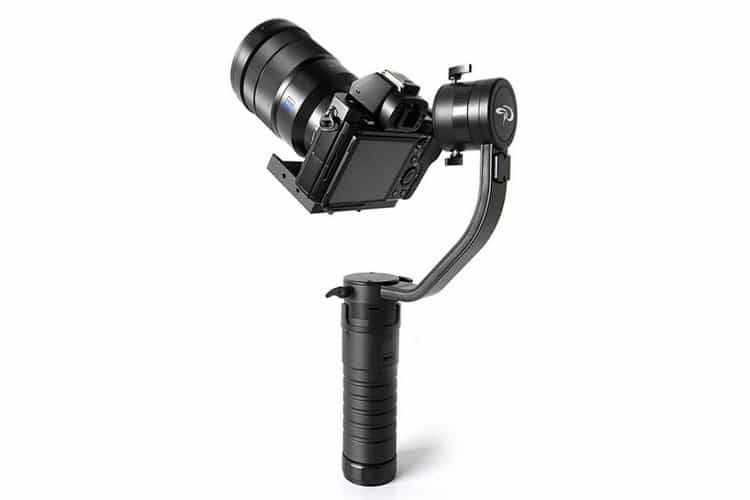 Beholder DS1 Handheld Stabiliser 3-Axis Brushless Gimbal
He's been testing out this hand-held gimbal for his DSLR over the next couple of days so we'll let you know how it goes. Judging from him running around the office with it, it keeps his footage pretty stable.
Features: 3-Axis Motorized Gimbal; supports DSLR's up to 3.7 pounds and mirrorless up to 3.7 pounds; quick release baseplate
Purchase: Beholder DS1 Handheld Stabiliser 3-Axis Brushless Gimbal
10. Transport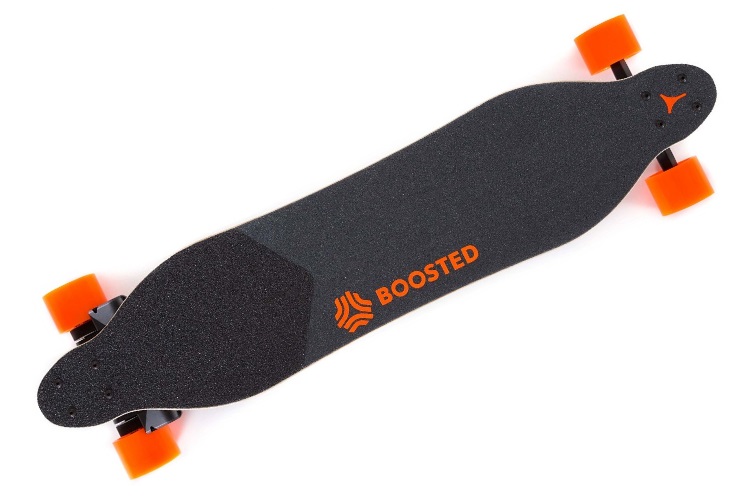 Boosted Board
With all of this gear and stories that need to be told, Casey needs a way to get where he's going in style. To that end, Casey recommends a Boosted Board to capture your stories in style but you can check out some 9 Best Electric Skateboards to Keep You Coasting.
Features: lightweight (15 pounds); 25% grade hill climbing; 22 mph top speed; regenerative breaking; 2,000 watts of power
Price: from US$749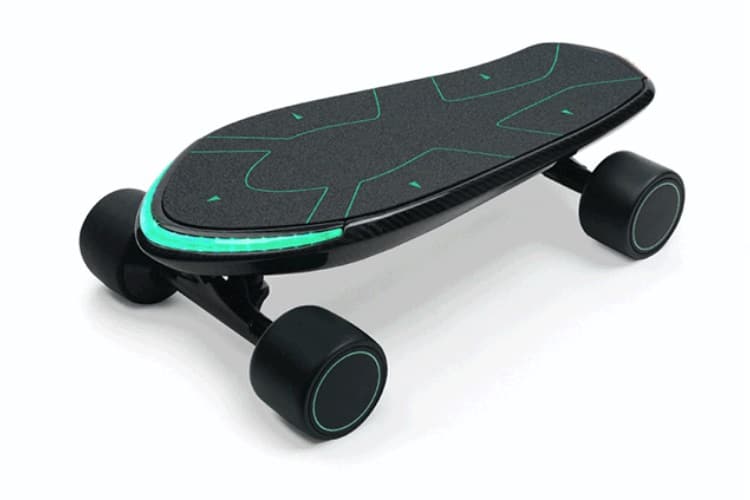 SPECTRA: the Portable & Smart Electric Skateboard
Update May-17: He just got this new carbon fiber electric skateboard. I think you have to be Marlin to ride this thing, but it is super tiny and has no remote.
Features: carbon fiber material; 3D step equipped; WALNUTT eBoard Go App
Price: US$699.00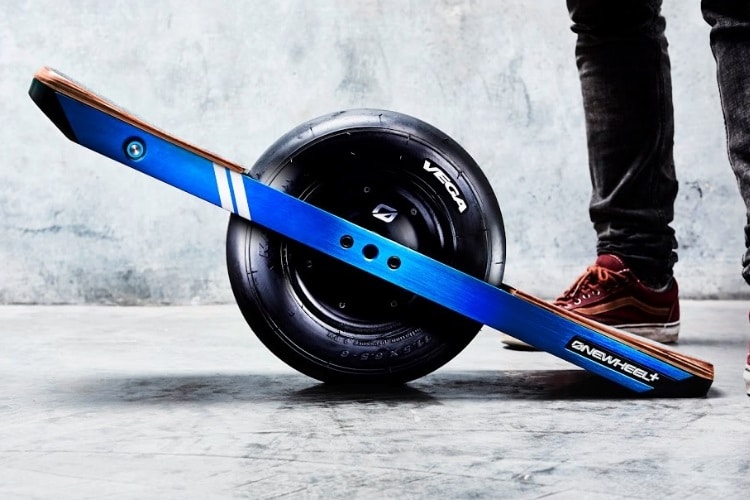 Onewheel+
Update Mar-17: He's also now cruising on the Onewheel+
Price: $1,799
Xcooter
He's been riding around recently on this nifty little scooter… or should we say Xcooter. It's crazy small. Foldable. And rides at 17 miles per hour. Beware if you're going on a long journey though as they battery only lasts for around 15 miles.
Features: foldable; 17 miles per hour; up to 265 lbs weight capacity
Price: US$1,499.99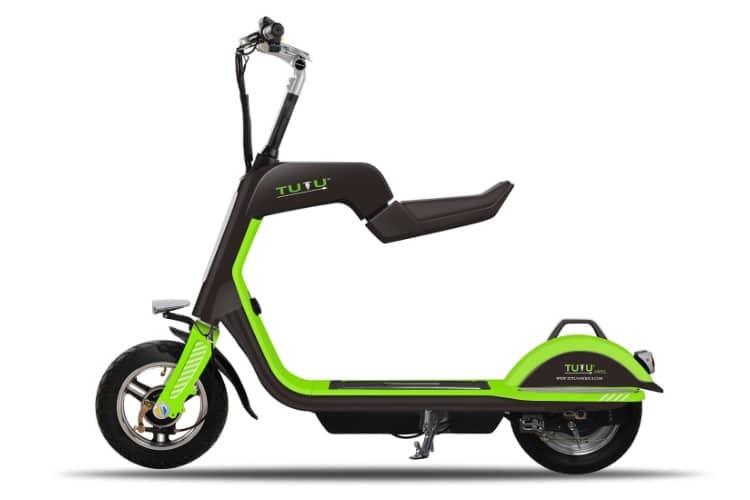 TuTu SL350 Electric Scooter with Foldable Seat
At the time of writing he hasn't even ridden this thing yet, but we want to stay on top of his gear no matter what. He's got the box and hinted that there's a big TUTU on the side of it, so we figured it's this Electric Foldable Scooter from TuTu.
Features: with a foldable seat; may ride 1 or 2 (sitting or standing); LCD display; LED lights; eco friendly
Price: from US$849
Purchase: TuTu SL350 Electric Scooter with Foldable Seat
No matter how you get to your film locations and no matter whether you opt to replicate Casey's current setup or opt for this camera of the future, remember to put the story first and gear second. Do that, and any of these great pieces of camera gear will help you effectively share stories worth telling.
A post shared by Man of Many – manofmany.com (@manofmanytastes) on
If you're interested in other great video content like Casey's, you can check out our Five Vid Friday series where we bring you five of the best videos we find across the web each week.
You might also like:
Geared Up – MKBHD's Desk Setup & Gear
Six Best YouTube Tech Reviewers
Is the Alienware Aurora R11 Worth the $5k Price Tag?
10 Best Drones to Buy For Photography and Video
---
Featured Video from Man of Many