GoPro Hero 12 Black Review: Content Creating Beast
With the release of the GoPro Hero 12 Black, the brand has doubled down on the changes they made to the Hero 11 with an extra emphasis on social content creation. It's still the best action camera on the market, but thanks to a new vertical video mode and the option of an ultrawide 177-degree FOV, thanks to the new Max Lens 2.0, it's offering more flexibility for all types of content creators.
I've been using the GoPro Hero 12 Black for just over a week and have really appreciated the changes the brand has made for professionals. It starts with the introduction of HDR that offers richer colours, but it continues with the introduction of GP-Log – the brands logarithmic shooting mode – that lets you colour-grade your videos in post-production to match the videos shot on your smartphone or camera.
In this review, I'll be detailing all the major and minor changes GoPro has made to the Hero 12 Black before explaining why I believe it's worth upgrading from the Hero 11 to Hero 12.
RELATED: DJI Osmo Action 4 Review: Video Quality Tested.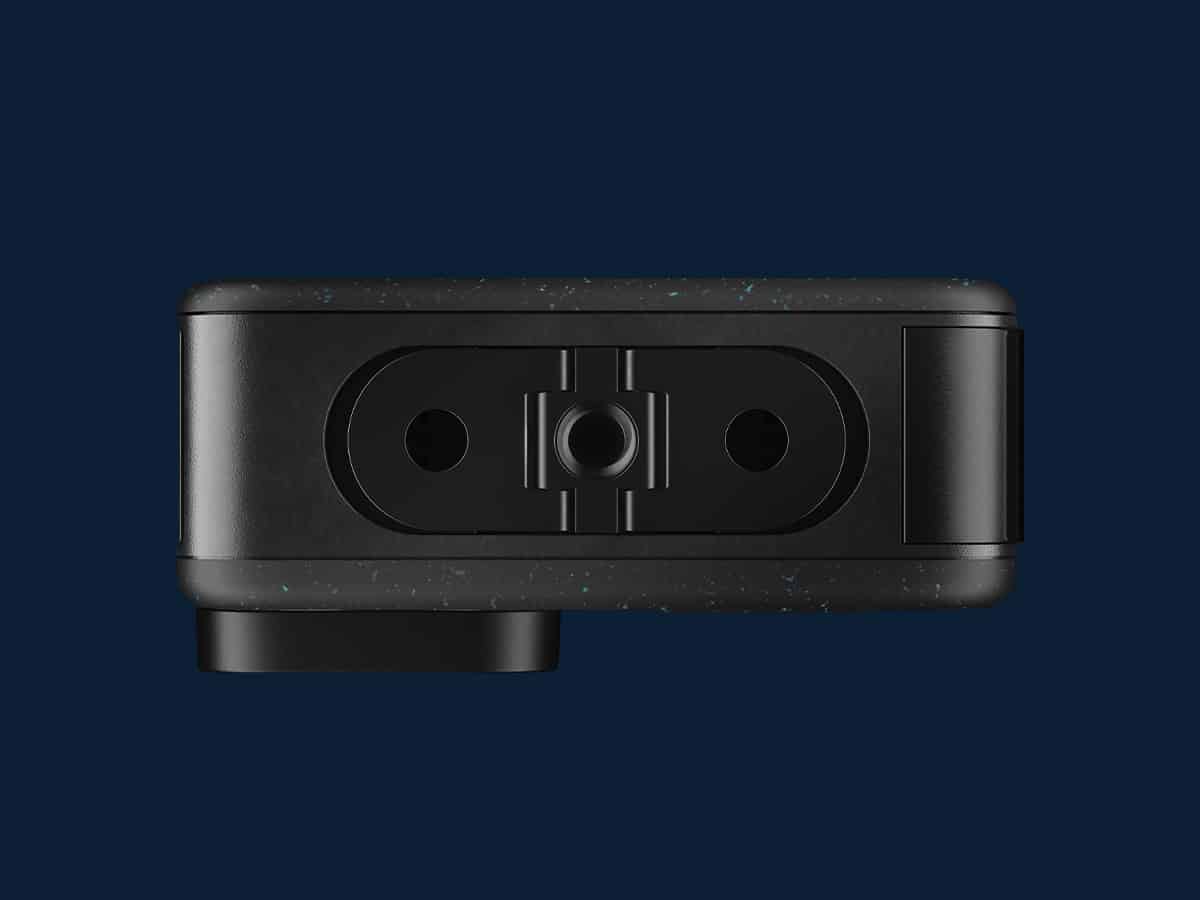 What's stayed the same?
It still functions, looks, and feels like a GoPro. You'll find the same 33ft/10m water-resistantance and if you look at it side-by-side with the Hero 10 and 11 Black, the only visible difference is the speckled blue pattern on the case and the number 12 on the side.
This means it still fits in the Media Mod and all the accessories you've collected over the years will work too. In fact, the only other physical change is the inclusion of a 1/4-20 thread on the base of the camera so you can take advantage of professional accessories (e.g. a tripod mount) without using an adaptor.
After introducing an 8:7 aspect ratio lens for better vertical video last year, GoPro isn't looking to change the form factor of the Hero line-up anytime soon. In fact, they made special mention that the sensor in the Hero 12 Black is the largest they can fit in this size case. I'll be talking about how that effects low-light capabilities down below.
When asked by the media in Sydney, they did hint at is a new or updated member of the line-up coming soon with a larger sensor for better low-light capabilities. Maybe a GoPro Max 2?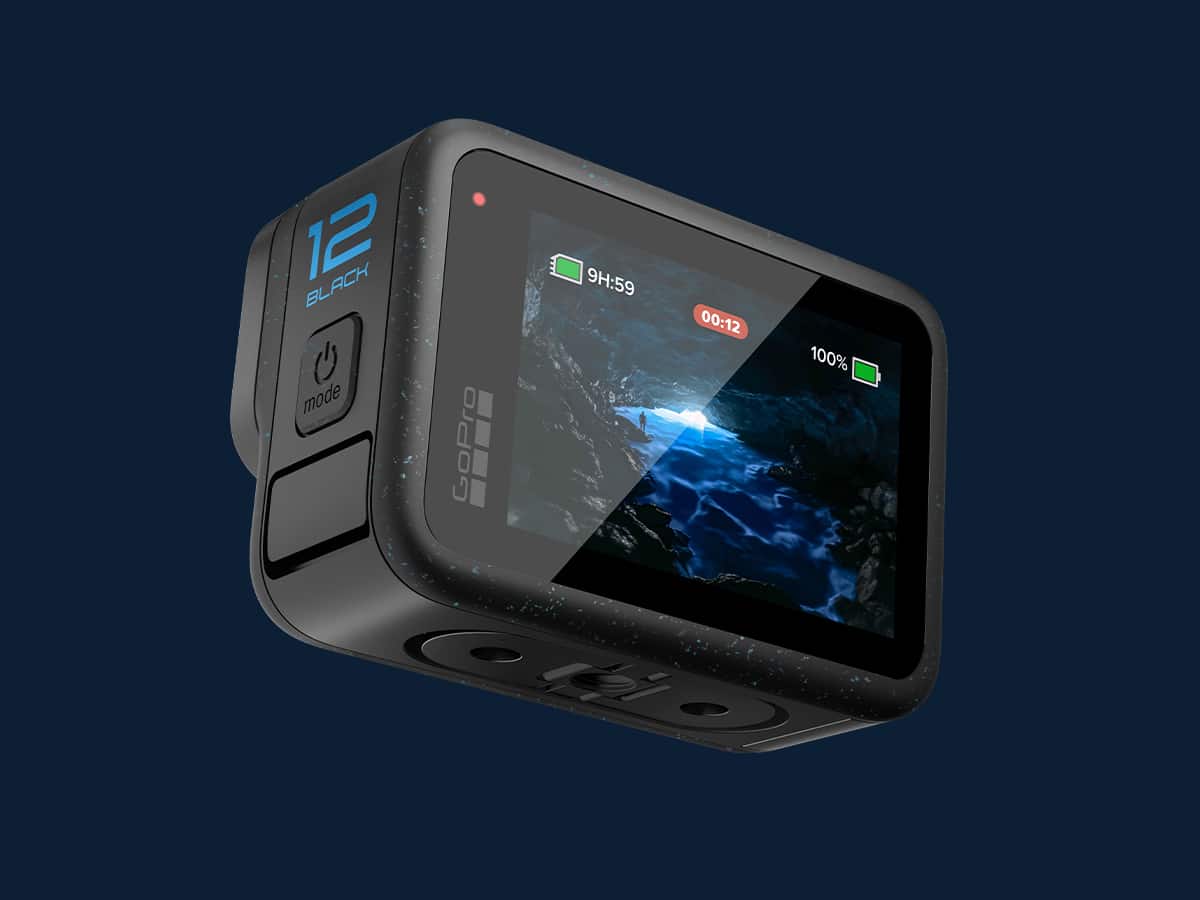 What's changed?
In true GoPro fashion, the general theme is refinement. However, they've made strides for both amateur and professional users with a number of hardware and software changes that add up to create a true generational leap for the Hero line-up.
For me it starts with the support for Bluetooth audio (including Apple AirPods) that means you can record audio from inside, say, a vehicle, while your GoPro is mounted externally. This also works with voice commands from a distance.
They've also added the Endurance Battery inside the box (as they did with the Hero 11) that combines with a redesigned power management system for longer runtimes. Quoted battery times for the Hero 12 Black are 95 minutes at 5.3K30 and over 155 minutes of continuous recording at 1080p30, all with HyperSmooth 6.0 video stabilisation on. I'm yet to test the battery life or thermals under such extreme conditions, but I will update this review with my findings at a later date.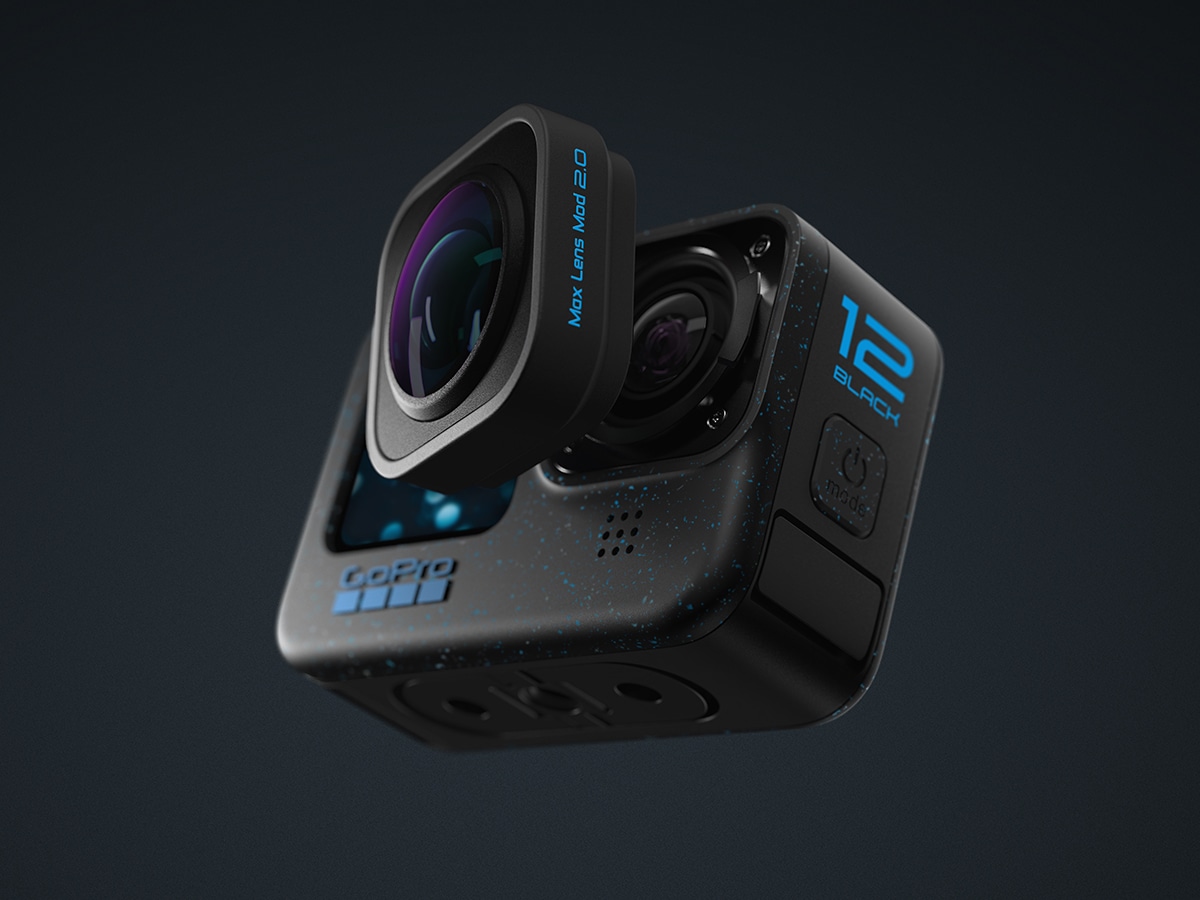 The new Max Lens Mod 2.0 is unreal
I think the feature that I've been using the most is the new Max Lens Mod 2.0 accessory that widens the FOV to 177 degrees. It's great for POV, but it's just as useful when you're taking advantage of vertical capture that transforms your GoPro into a smartphone on steroids. The amount of stuff that I'm able to fit into such a tight shot makes it perfect for social media content creation.
Once you've attached the Max Lens Mod 2.0 you can choose from three settings—Max Wide, Max SuperView and the all-new Max HyperView.
In it's widest setting, widescreen video is 36% wider and 48% taller when capturing vertical video in comparison to the standard lens.
Combine this with the 'Full Frame' 8:7 shooting mode that carries over from the Hero 11 Black and you can shoot 'one take' videos that can be cut down for YouTube or Social Media.
As someone who creates content, I fell in love with the DJI Action's ability to mount both vertically and horizontally. However, it fell short of a few cold shoes for mounting external mics and lights. The option for 8:7 Full Frame and new 9:16 vertical shooting with the GoPro Hero 12 Black makes it the camera to beat for vertical content creation.
The video quality has been upgraded
Now, let's talk about video quality. Remember when I said the GoPro Hero 12 is suited for both the amateur and professional? Well, they've introduced HDR video for the creator crowd in both 5.3K+ 4K videos, while also introducing a LOG function, called GP-Log for professionals.
It's not as effective as Sony's S-Log, but it's a true Log profile that flattens the image down so you can colour-correct and match in post-production later and add LUTs. I will be updating this review once I've played around with this function some more over the coming weeks.
Pros will appreciate the ability to wireless timecode sync an unlimited number of HERO12 Black cameras for easy multi-camera editing with Final Cut Pro, Adobe Premier, etc. It's as simple as scanning a QR code through the app and the cameras sync themselves up.
In terms of photos, I've never been one to take a photo from our GoPro because, quite frankly, any modern smartphone does a much better job. However, the ability to take 24.7-megapixel frame grabs and 27-megapixel photos from the 13.36mm sensor is amicable.
Speaking of sensor size, the only real downfall for the GoPro Hero 12 video is in the lowlight condition test. The hardware can't stack up to the latest DJI Action 4 that I tested recently and it all comes down to the sensor. It's much larger in the DJI Action 4 that measures 19.5mm vs. 13.4mm in the GoPro Hero 12 Black.
After speaking to the GoPro team about this at a media launch in Sydney, they said this is the largest sensor they're willing to fit inside the current form factor, but I'd expect a new camera to fix this low-light performance soon.
Where the GoPro wins is in the resolution department and with the HDR mode that adds vibrance to every shot. It can still shoot up to 5.3K60fps resolution video vs. a maximum of 4K120fps in the DJI Action 4.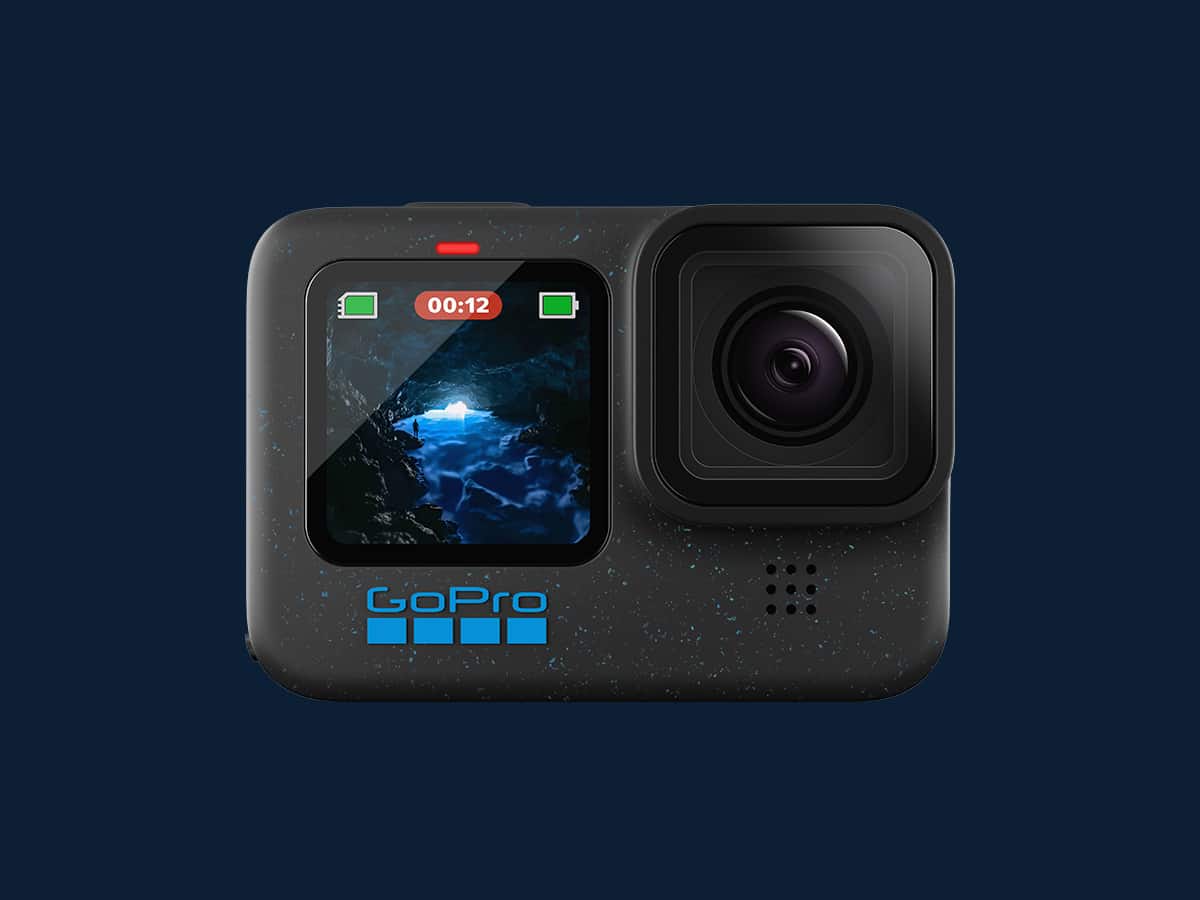 How much is the GoPro Hero 12 Black?
So how much does this all cost and is it worth it? The GoPro Hero 12 Black is still priced the same as the previous generation Hero 11 Black at $649.95 AUD or $949.95 AUD for the creator bundle.
I highly recommend adding the Max Lens Mod 2.0 for $169.95 AUD, or $135.95 AUD for GoPro subscribers.
Speaking of subscriptions, GoPro wants you to sign up for A$34.99 AUD for first-time subscribers and I'd highly recommend it if this is your first GoPro. The subscription allows your HERO12 Black to auto-upload files to your GoPro cloud account while the camera is charging, and you'll receive an automatic highlight video after the upload is complete.
Best of all there are no cloud storage limits, which is particularly useful with 4K and 5.3K recordings that can clog up hard drives quickly and all footage is stored at 100% source quality.
It's also the best way to take advantage of the new GoPro Quik desktop app that allows you to edit all your latest footage over the cloud. A game changer for content creators who use GoPro, but probably not something that's going to move the needle for professionals who prefer to use editing software. We'll be sure to let you know how it goes when it releases for Mac on Nov. 1 and Windows in Summer 2024.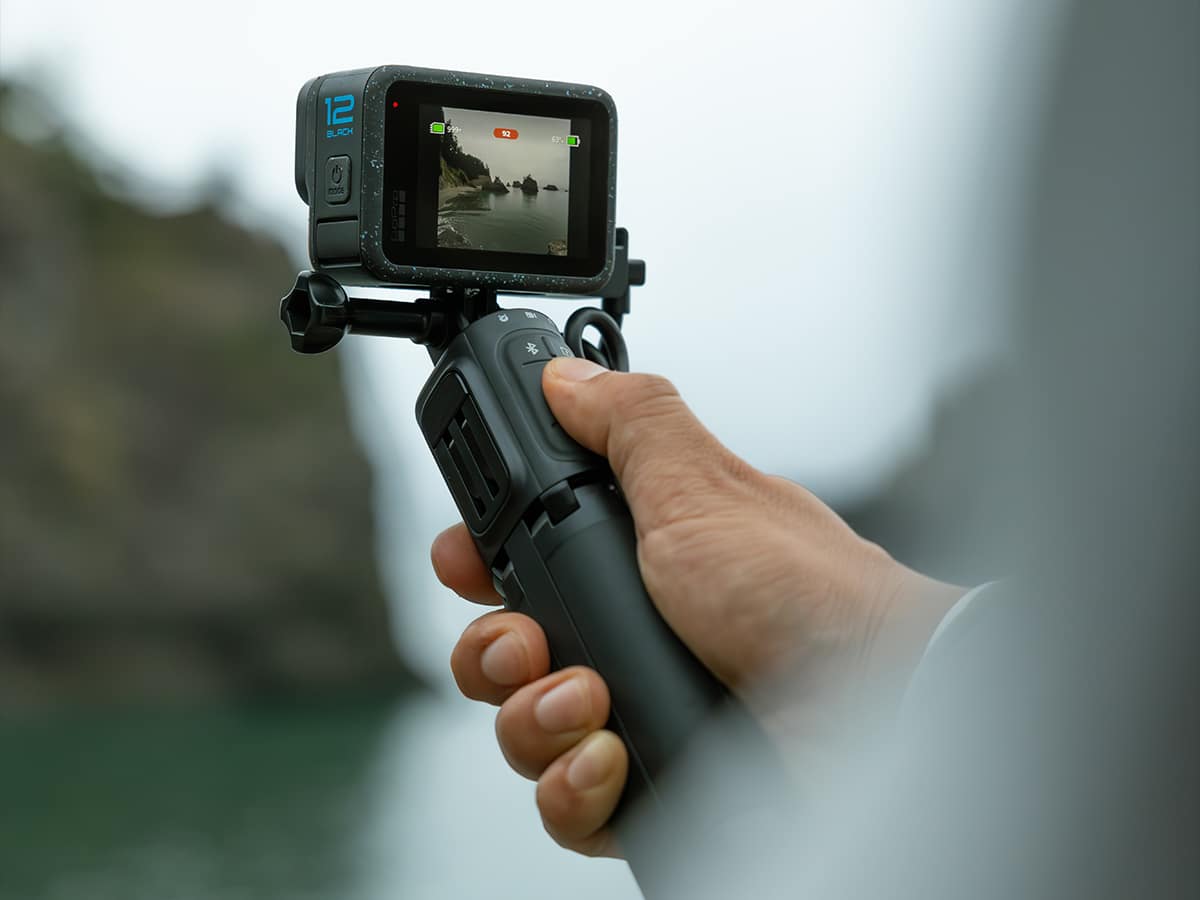 Should you buy the GoPro Hero 12 Black?
In a short answer: yes. As someone who produces a lot of social content for our accounts, I found the previous Hero 11 GoPro a useful tool for mounting to cars, bikes, windows, etc. and I also loved the external audio integration through the Media Mod, but I always reverted back to using my smartphone or the competition from DJI.
Thankfully, they've answered my questions with the additions of HDR and a true LOG function that lets me clean up the video in post production. But have they one enough?
We already know that the image stabilisation and horizon levelling is going to be great with any new GoPro, but I was willing to sacrifice that after I used the DJI Action 4 for a month. That camera convinced me that DJI was on track to overtake GoPro unless they improved on the social content creation where many uses have felt let down. As you can see from my thoughts above, GoPro has done it.
You'll also like: