Facebook Free Group Video Chat Called Messenger Rooms
The COVID-19 pandemic may have shuttered businesses and stopped us from heading to the pub, but it's done little to quash our social lives. Since the lockdown restrictions came into play, people across the globe have turned to video chat apps to keep the conversations flowing. The resulting influx of new members has seen record interactions on Zoom, Microsoft Teams and Houseparty, but now tech giant Facebook has weighed in. On Monday, Facebook rolled out its new group video chat feature, Messenger Rooms.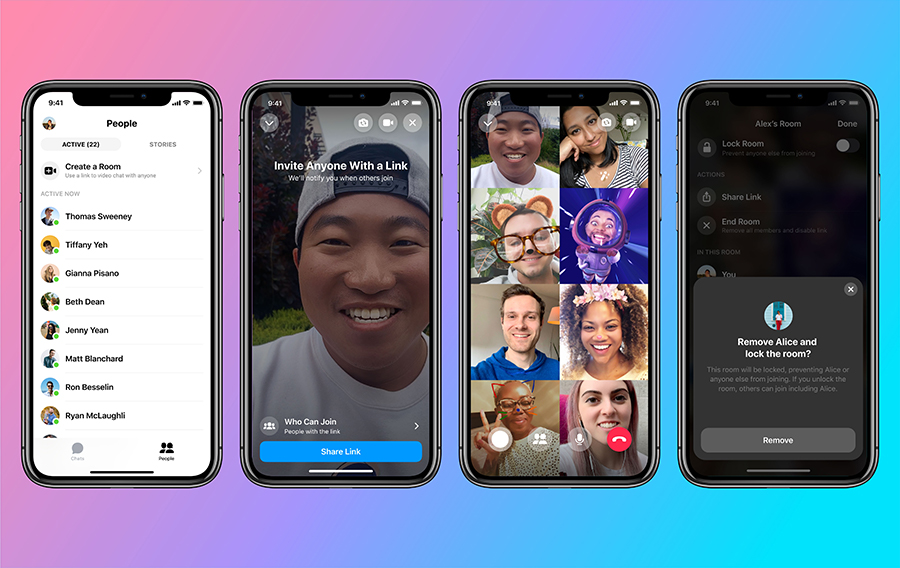 Through Messenger Rooms, Facebook users will now be able to connect via video with their family members, friends or colleagues. What's more, the function isn't exclusive to Messenger or Facebook users. Once a room is created, you can invite anyone to join, even if they don't have a Facebook account. Rooms will soon hold up to 50 people with no time limit.
According to Facebook, the new Messenger Rooms feature has been introduced to increase communication during these uncertain times, but it won't stop there. Stan Chudnovsky, VP of Messenger announced plans to further integrate the feature with other Facebook applications, such as Instagram Direct, WhatsApp and Portal. "Our community is turning to Messenger and WhatsApp more than ever to stay connected," he said. "Between Messenger and WhatsApp, more than 700 million accounts participate in voice and video calls every day, and the number of calls has more than doubled in many countries since the pandemic began. In some cases, the number of group video calls has gone up by more than 10 times."
How To Create a Facebook Messenger Room
Creating a Messenger Room is remarkably simple. Once the feature is available in your area, you only need to do three things;
Open the Messenger app.
Tap the People tab at the bottom right of the screen.
Tap Create a Room, and select the people who you want to join.
To share a room with people who don't have a Facebook account, you just share the link with them. You can also share the room in your News Feed, Groups and Events. The new Facebook Messenger Rooms function has both mobile and desktop capabilities, so you can join a video chat without needing to download a new app.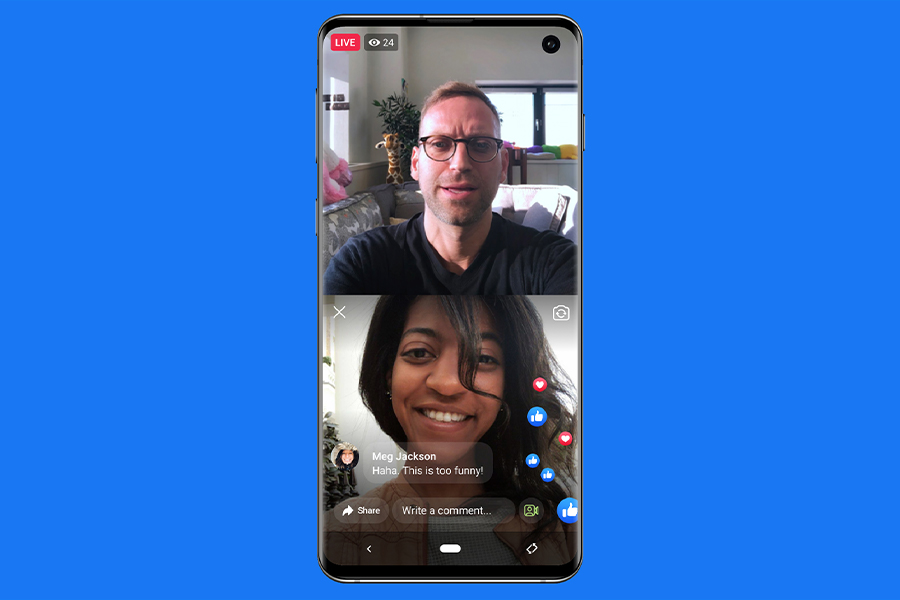 Messenger Room Features
Where video chat apps have found their niche of late has been through social activities and innovative features, and the latest addition doesn't skimp out. "In addition to Messenger's AR effects, like bunny ears and aliens, we are starting to roll out new AI-powered effects to upgrade your Messenger video chats on mobile," Chudnovsky said. "We are introducing immersive 360-degree backgrounds that transport you to beautiful and iconic spaces, from the beach to a luxe apartment on the water. There are 14 new camera filters that offer ambient lighting to brighten your space and your face. We're also adding new AR effects, so you can celebrate birthdays or go stay-at-home camping with your friends."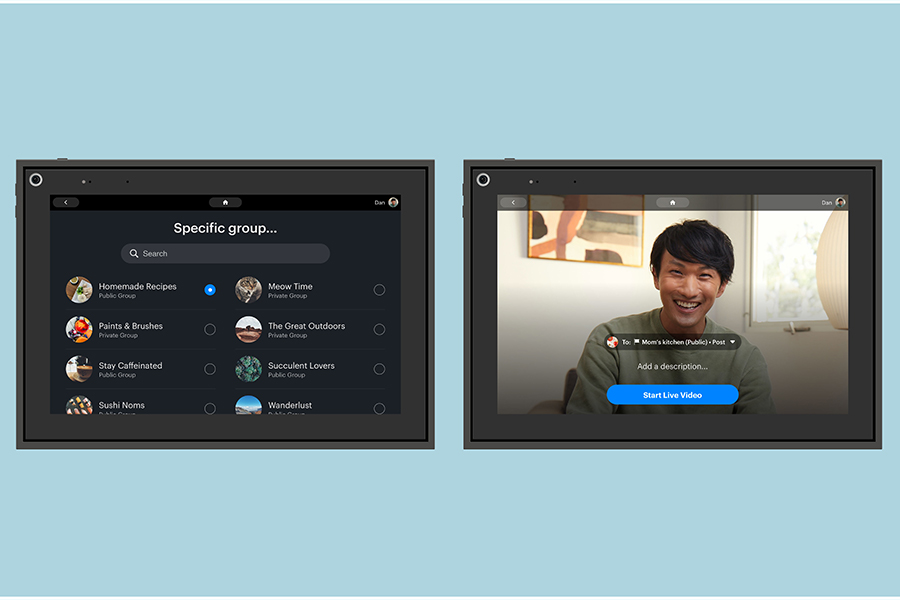 Is Messenger Rooms Safe?
Unquestionably, the greatest concern regarding video chat apps of late has been privacy. Various video applications have been accused of either stealing data or failing to provide effective data protection from hackers. According to Erin Egan, Facebook chief privacy officer, policy, Messenger Rooms has incorporated some specialist protection measures. These include;
Locking – Rooms can be locked or unlocked once a call begins. If a room is locked, no one else can join, except a Group admin for rooms created through a Group.
Removal –  The creator of the room can remove any unwanted participants at any time.  If the room creator removes someone from the call or leaves, the room will lock automatically and the room creator must unlock the call for others to join.
Leaving – Participants can leave a room at any time. Just because a room is locked doesn't mean you have to stay.
Reporting – Should a room violate Facebook's Community Standards, you can report a room name or submit feedback. "But since we don't watch or listen to your audio or video calls, it's important to know that reports and feedback will not include audio or video from the room," Egan said.
Blocking – You can block someone on Facebook or Messenger who may be bothering you and we won't inform them. "When someone you've blocked is logged into Facebook or Messenger, they won't be able to join a room you're in and you won't be able to join theirs," Egan confirmed.
Like all Facebook elements, data will be collected from Messenger Rooms regardless of whether you have an account or not. "If you don't have a Facebook account, we receive some data such as your device and browser type, your product usage information, and technical information," Egan said. "Rooms is built on Messenger, so it uses the same technology to encrypt a video and audio conversation between people as it travels from their devices to our servers that we have placed in only a handful of countries that have strong rule of law. Rooms is not end-to-end encrypted. While there are significant challenges to providing end-to-end encryption for video calling with large groups of people, we're actively working toward this for Messenger and Rooms."
The new Facebook Messenger Rooms announcement does make thing easier for people looking to get in touch with family, particularly those who may be technologically challenged. Whether your aunt can figure out how to turn the AR bunny ears off or not, is a different matter.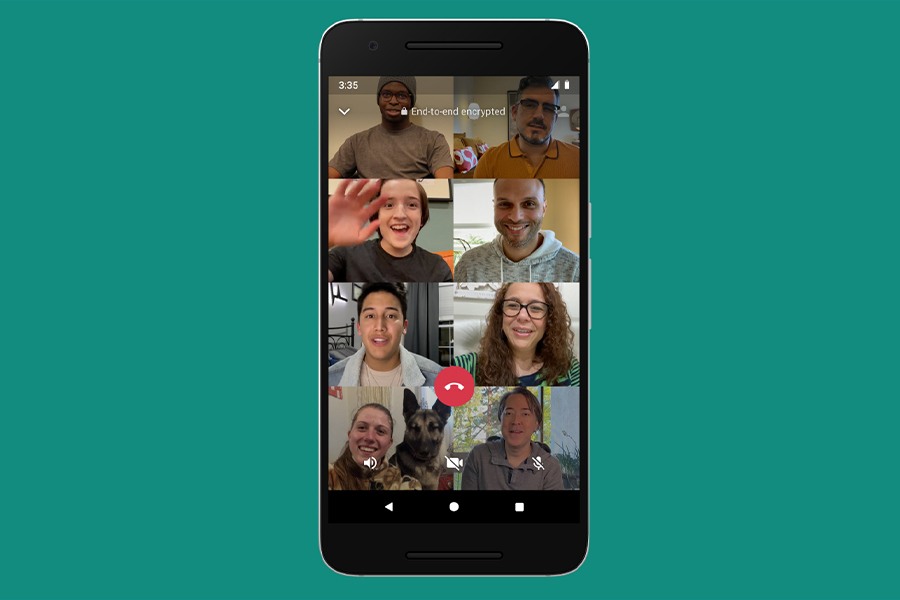 You'll also like:
What is Messenger Kids? Facebook's New Child-Focused App Launches in Australia
McIntosh Labs Brings Back the MC3500 Amplifier From Woodstock '69
Fleetwood's Deville Speakers Are Heirloom Quality
General FAQ
How do I create a Facebook Messenger room?
To create a Facebook Messenger room simply open the Messenger app, tap the people tab at the bottom right of the screen, tap create a room and select the people who you want to join.
Can you record messenger rooms?
Messenger rooms allow you to record the entire call by clicking the start broadcasting option.