Humanscale Neatcharge Turns Any Surface into a Charger
Your desk or nightstand can become a cluttered mess when you start dealing with all the wires and devices that make modern life happen. Adding another item takes up even more space, but having a wireless charging pad is also a convenience you don't want to miss out on. So, you can either continue plugging in your electronic device, or you can make room for a charging pad. Or you can turn to Humanscale for another innovative solution. The Neatcharge functions just like any other charging pad but rather than going on the top of a surface, it mounts underneath, freeing up valuable real estate for other items.
You'll also like:
17 Best Wireless Chargers for iPhone and Android
Volta Spark is One Lightning Fast Magnetic Charger For All Your Devices
Frost Summits Series IoT Chargers are Built for Extreme Adventure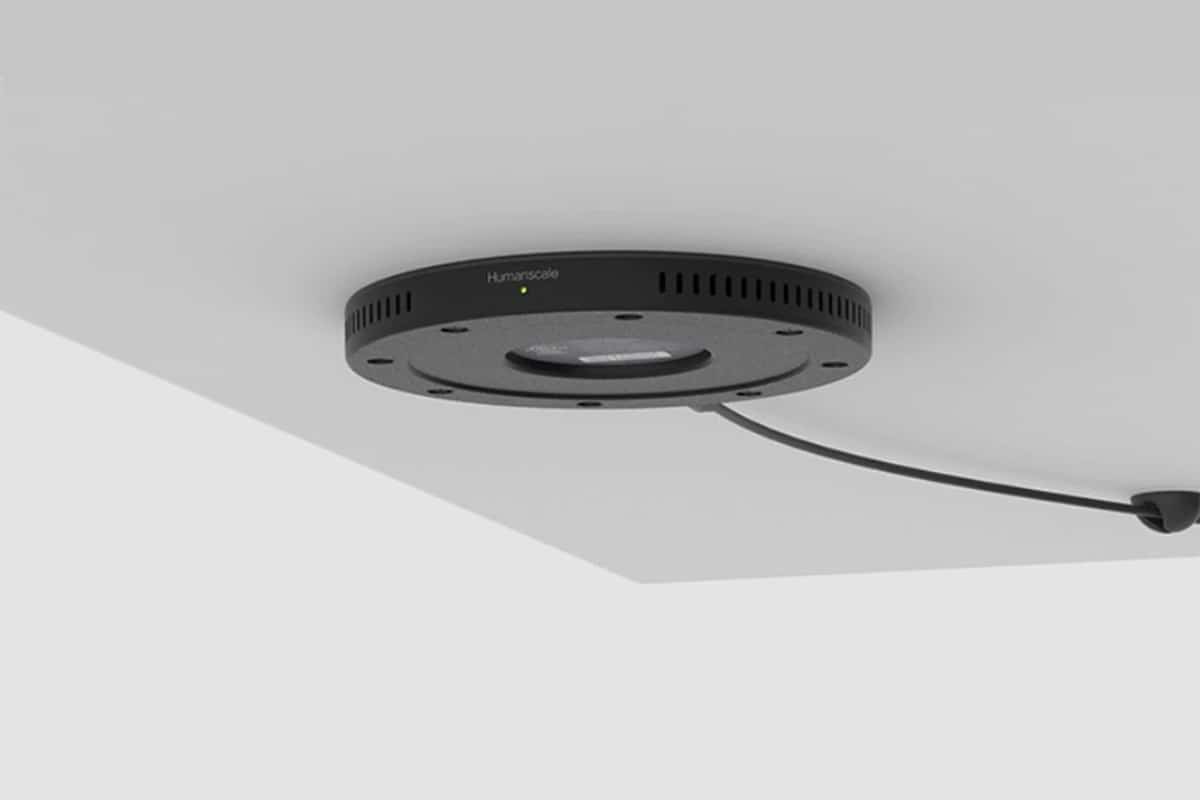 Humanscale's Neatcharge mounts to the underside of any surface using double-sided 3M tape or a set of screws for a more permanent mounting. The power cable for the device is then run along the underside of the surface to a leg or the back of the nightstand where it can be kept out of sight and out of the way. Sounds like a great idea, but how do you find the sweet spot when you can't see the charging pad? Simple—use the included sticker to align your device with the pad.
Just put the sticker on the top side directly over the pad and you've got the right spot. The charging pad measures 5.14 inches in diameter and can charge any Qi-compatible device. It can work through any surface up to 1.18 inches thick. It also charges up to 10W, making it one of the more powerful charging pads on the market.
Humanscale is offering the Neatcharge wireless charging pad for $149. Make sure to measure the thickness of the desk or nightstand top before purchasing the item, though. If you're ready to declutter your area and eliminate a wire or two, but you still need to be able to charge your devices, this solution is an easily implemented remedy to your problem.
---
Featured Video from Man of Many
---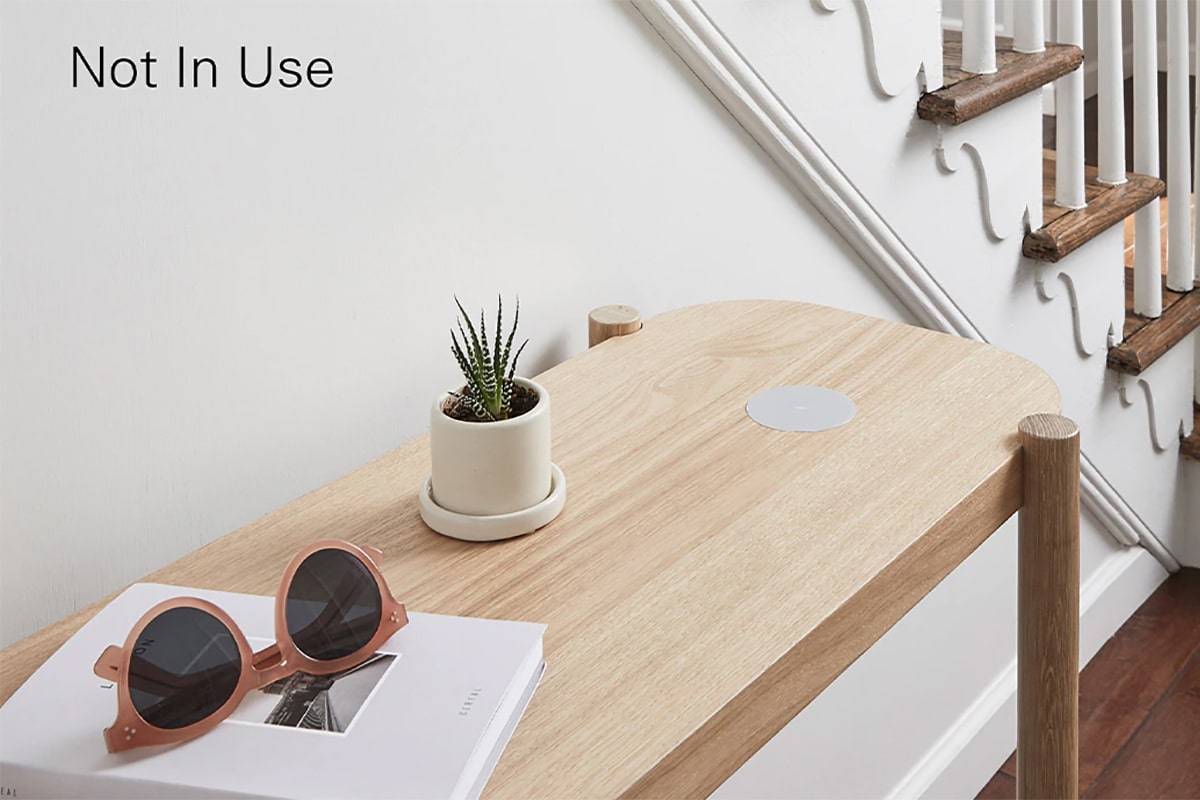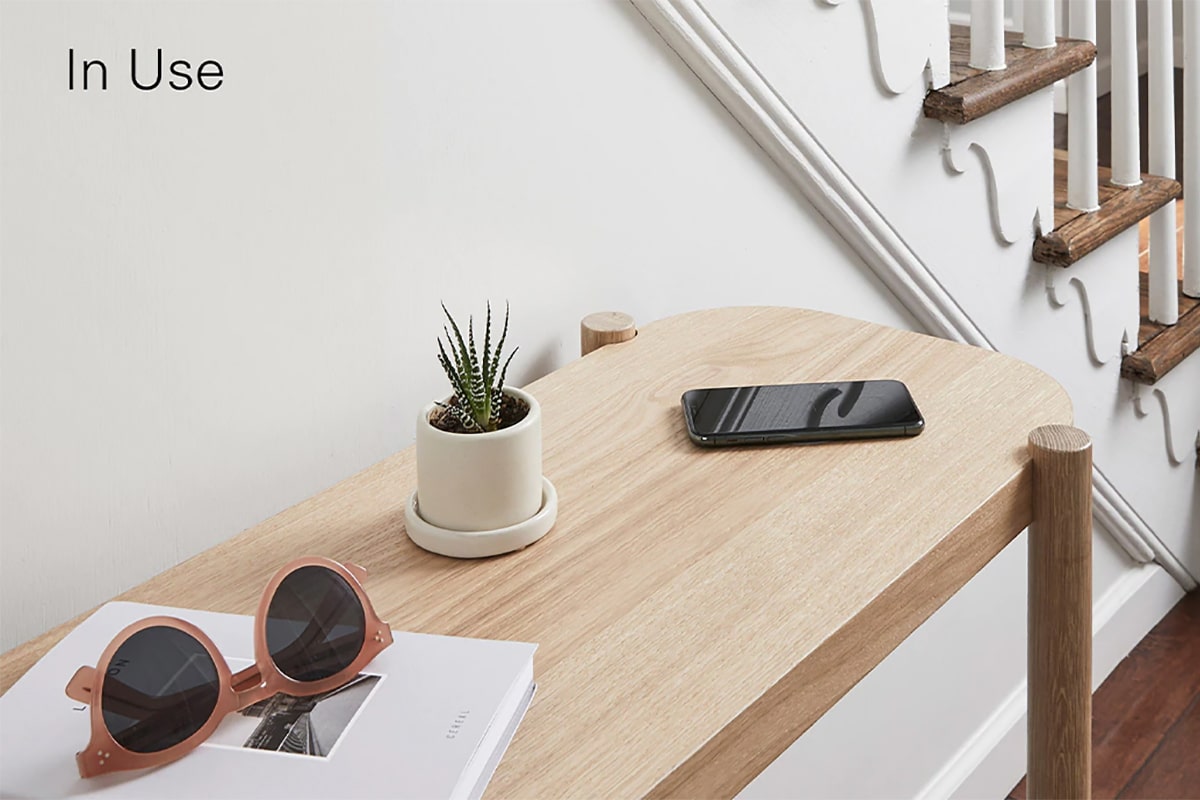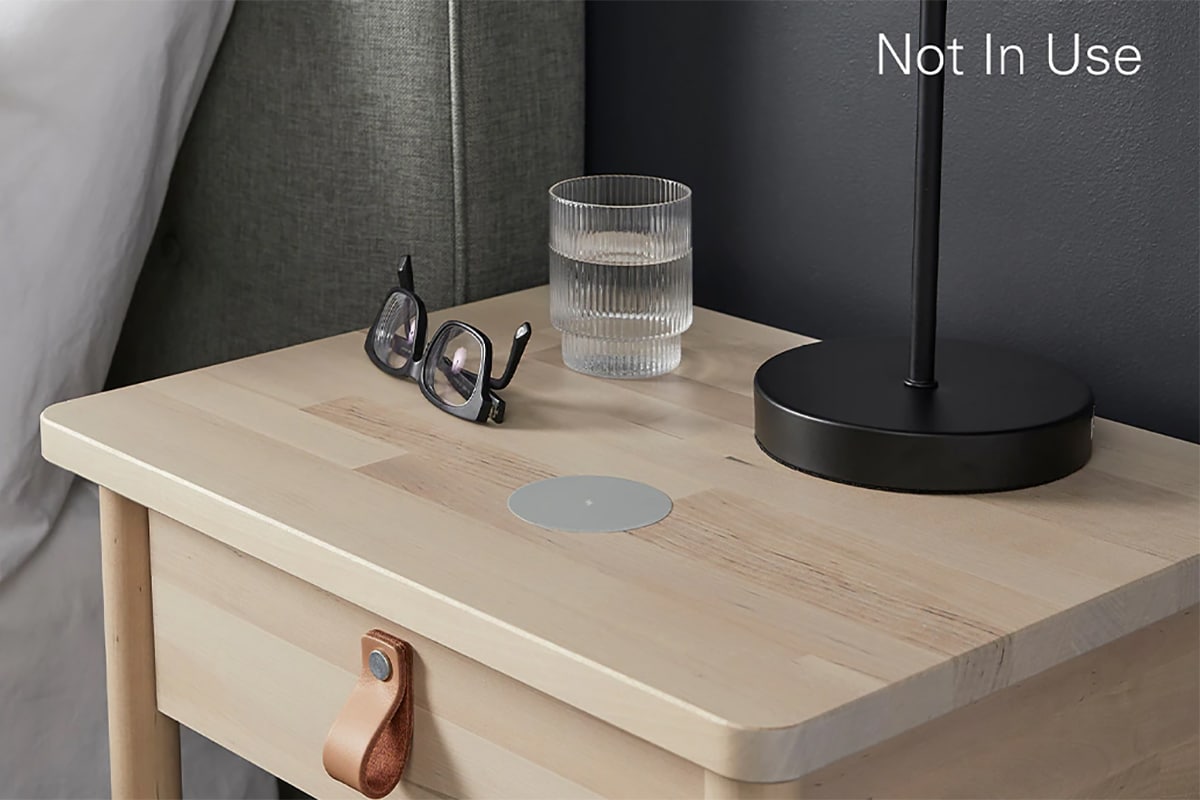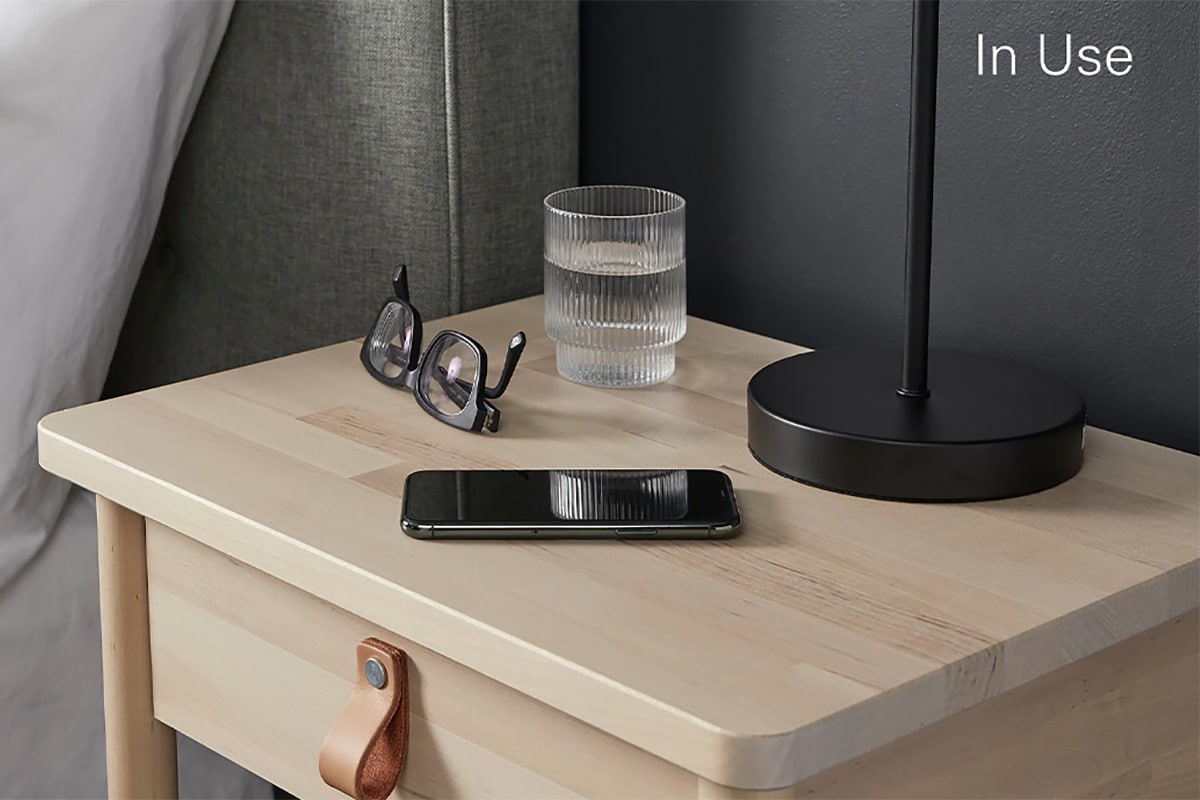 You'll also like:
17 Best Wireless Chargers for iPhone and Android
Volta Spark is One Lightning Fast Magnetic Charger For All Your Devices
Frost Summits Series IoT Chargers are Built for Extreme Adventure
---
Featured Video from Man of Many