35 Best Graphic Novels and Adult Comics
If you're like us, you love graphic novels, and there's a good chance you've wondered what the best graphic novels for adults are. While the popularity of Batman, X-Men and the heroes of the Marvel Cinematic Universe have all helped lift comics into the mainstream, publishers haven't really done enough to make the medium more accessible to newcomers. The introduction of Graphic novels was a great start. By collecting the entirety of a story or story arc into a volume saves readers from having to track down single issues. But what exactly should you read? And what if you don't like superheroes?
We've compiled a comprehensive list featuring some of the best comics published between the early 1980s and today, all tonally directed to a more mature audience. Batman and Superman did make the cut, but there are plenty of options that don't feature caped crusaders in the slightest. You just need to decide between print and going digital.
Best Graphic Novels and Adult Comics

1. Hellboy
Following his escape from Nazi occultists, Hellboy becomes an agent for the Bureau for Paranormal Research and Defense. He's a well-meaning half-demon with an oversized right hand and drinking problem. And when strangeness threatens to engulf the world, this strange man will come to save it. Hellboy debuted in 1993 and is still going strong today. While the films played up the comedic elements, the Hellboy comics are more gothic and Lovecraftian than what's seen on the silver screen—in both the good and bad adaptations.
Story and art: Mike Mignola, John Arcudi, Mark Chiarello, various
Publisher: Dark Horse Comics
Genre: Adventure, horror

2. The Walking Dead
The pop-culture juggernaut that led TV ratings for years began life as one of the best comics for adults, kicking off in 2003 and only concluding its epic run mid-2019. Presented in black, white and grey tones, across 193 issues, The Walking Dead follows Rick Grimes, a small-town sheriff who leads a group of survivors in search of a sanctuary as an epidemic causes the dead to rise and feed on the living. This is one of the best graphic novels for adults as it blends equal parts inspiring and shocking, as Rick, his family and a colourful cast of survivors quickly discover that the only thing more dangerous than the dead are those who will do anything to survive.
Story and art: Robert Kirkman, Charlie Adlard, Tony Moore
Publisher: Image Comics
Genre: Zombies, horror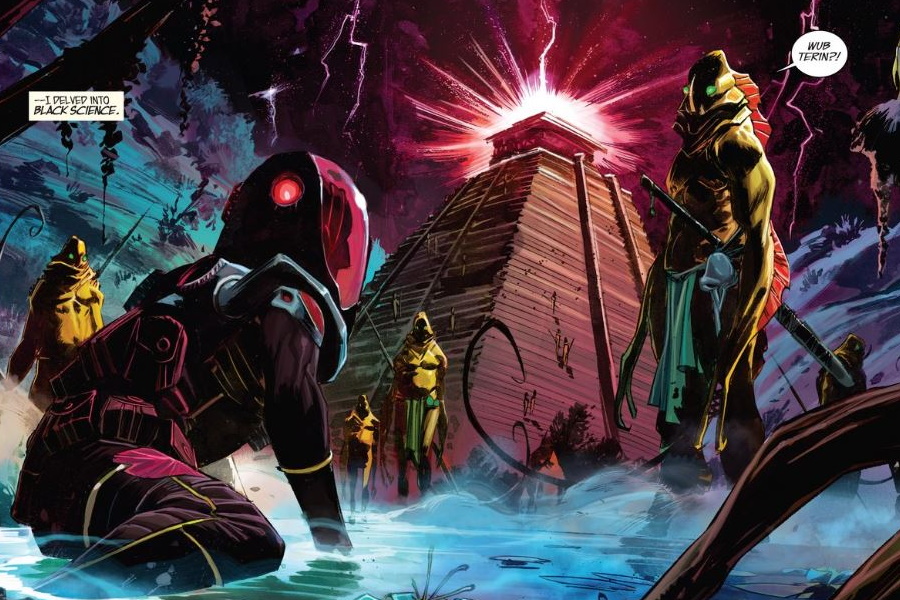 3. Black Science
Remember the TV series Sliders? Well, image what it could have been like with a bigger budget and produced for HBO. Grant McKay has finally done the impossible: he deciphered Black Science and punched through the barriers of reality in this incredible adult graphic novel. But what lies beyond the veil is chaos. Now Grant and his team are lost, shipwrecked on an infinite ocean of alien worlds and unimaginable dark realms. The only way is forward. The only questions are how far are they willing to go, and how much can they endure to get home again?
Story and art: Rick Remender, Matteo Scalera, Dean White
Publisher: Image Comics
Genre: Sci-fi
---
Featured Video from Man of Many
---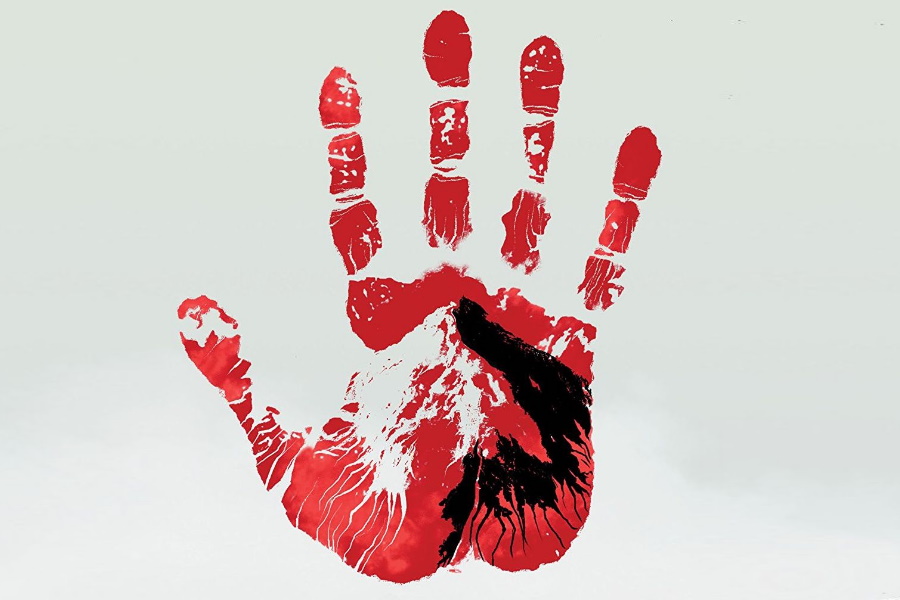 4. High Crimes
People die every year on Mount Everest. Zan Jensen works as a climbing guide for wealthy tourists in Kathmandu. And on the side, she and her partner Haskell moonlight as high-altitude graverobbers, extorting money from the families of the many dead bodies that litter the peaks of the Himalayas. But when a body shows up at the summit of Mount Everest with a jackpot of state secrets embedded in its skin, they're put in the crosshairs of a government agency bent on recovering the body – and eliminating any witnesses.
Story and Art: Christopher Sebela, Ibrahim Moustafa
Publishers: Monkeybrain, Image Comics
Genre: Crime, thriller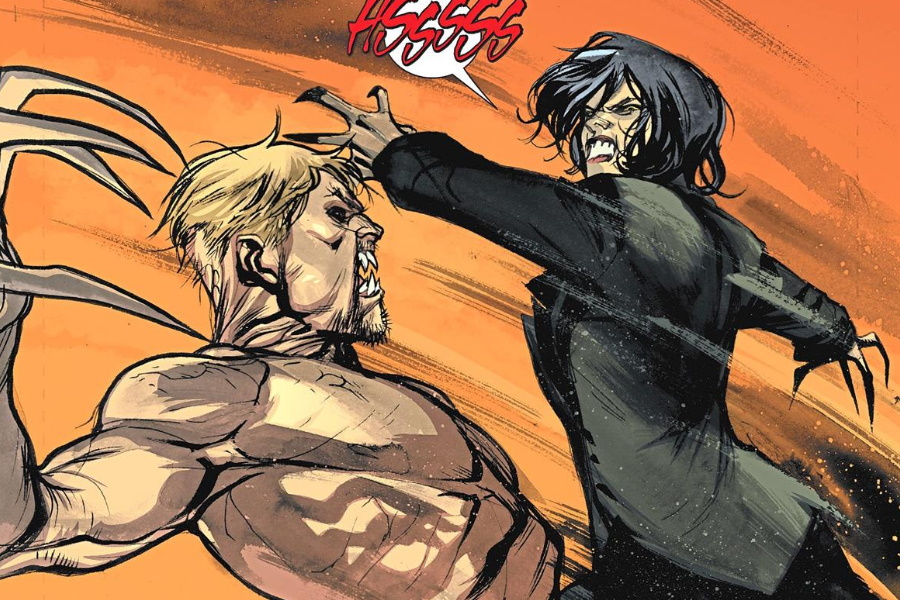 5. American Vampire
Skinner Sweet and Pearl Jones are two of a kind. A new, vicious breed of vampire that can survive the sunlight and this series traces their bloodline across decades of American history from the wild west and World War II to the space race and beyond. Writer Scott Snyder delves deep into vampire lore adding a fresh adult-orientated spin. Horror fans will appreciate that Stephen King co-wrote the first five issues of this detailed adult comic series, and American Vampire looks set to receive its final story arc in the near future.
Story and art: Scott Snyder, Rafael Albuquerque, various
Publisher: Vertigo
Genre: Vampire, horror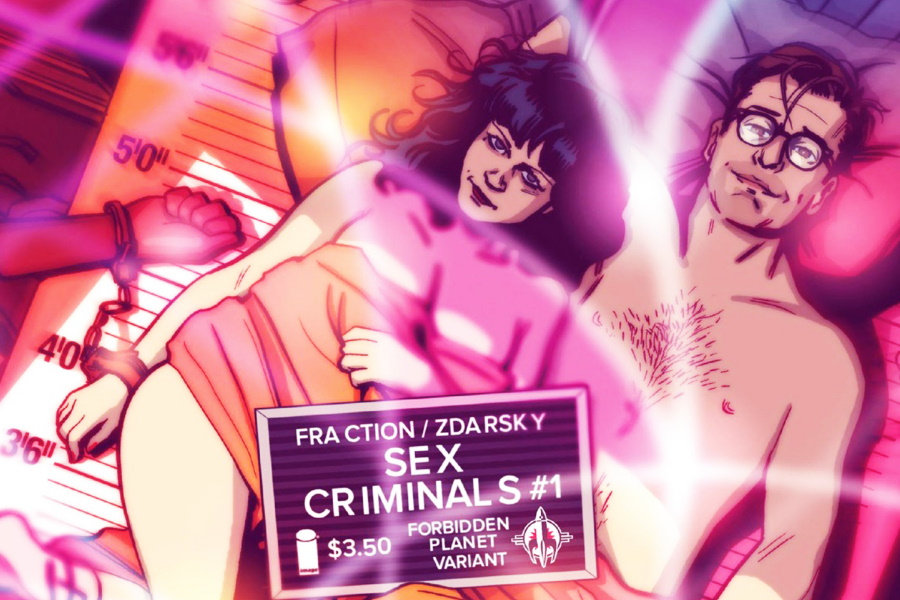 6. Sex Criminals
Suzie and Jon meet at a party, hook up and discover that upon jointly reaching orgasm, they can freeze time. The horny couple then decides to use their abilities in the only way that feels natural. They rob a few banks. But it turns out they're not the only ones with this ability, and a powerful group wants their kind regulated. What unravels is a geeky comedy about sex, relationships and what happens when the magic fades. If you read only one comic with a semen demon this year, make it Sex Criminals, it's one of the best graphic novels for adults.
Story and art: Matt Fraction, Chip Zdarsky
Publisher: Image Comics
Genre: Comedy, romance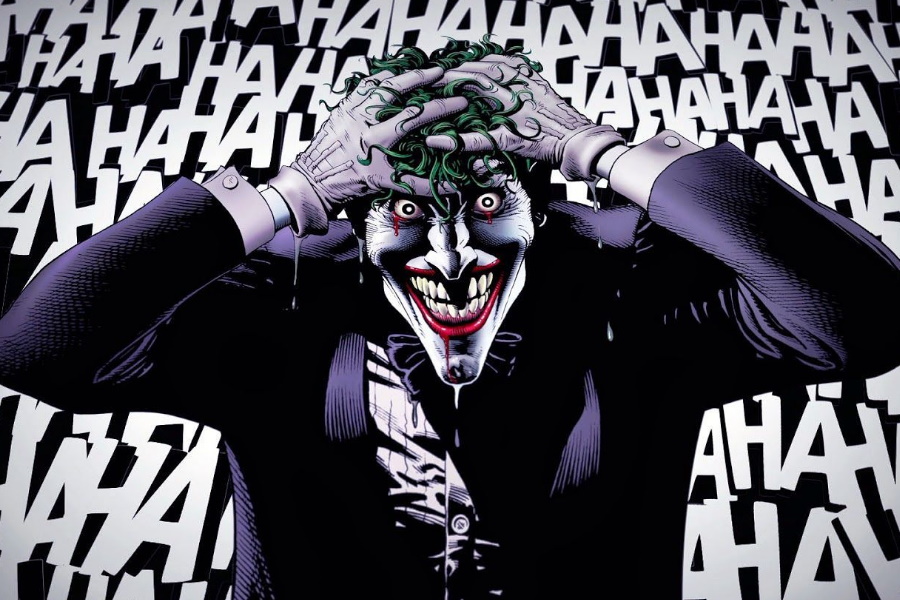 7. Batman: The Killing Joke
Watchmen creator Alan Moore tells a disturbing tale focusing on the relationship between the Dark Knight and his greatest foe, the Joker. This is a twisted tale of insanity, extreme violence and reflection. Looking to prove that any man can be pushed past his breaking point, the Joker attempts to drive Commissioner Gordon insane. Refusing to give up, Gordon struggles to maintain his sanity with the help of Batman in a desperate effort to best the madman. This story goes to some dark places, gave the Joker a backstory long before the hit Joaquin Phoenix film and defined the tone of the DC universe for years to come.
Story and art: Alan Moore, Brian Bolland
Publisher: DC
Genre: Superhero, crime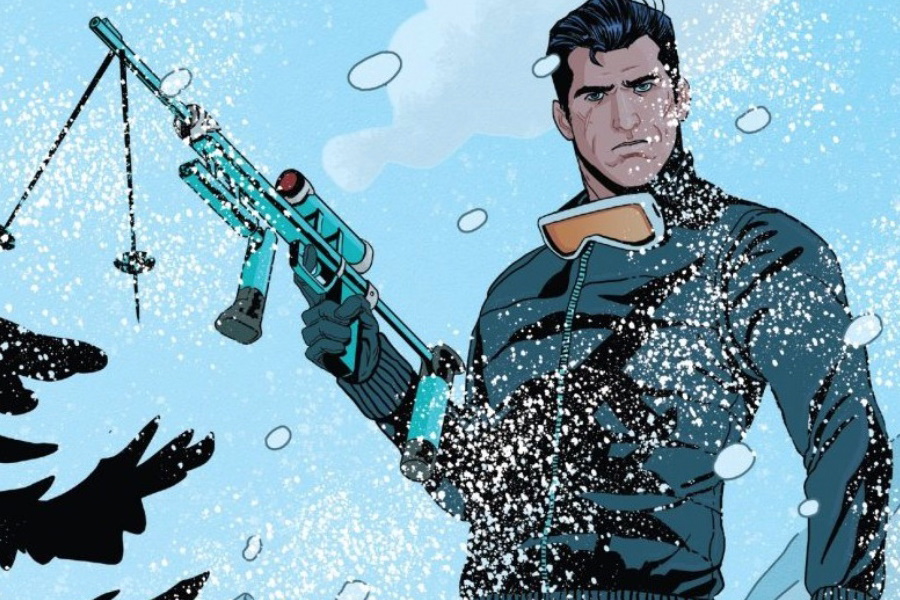 8. James Bond 007 (2015-2018)
Between 2015 and 2018, Dynamite Entertainment published a series of six original stories starring 007 each inspired by the novels of Bond creator Ian Flemming. This is classic James Bond in a modern setting – busting a drug-trafficking operation, eliminating a radical anti-capitalist targeting a nuclear arsenal and Bond himself being the target of an assassin to describe a few of the escapades. Each standalone story makes a great entry point into the adult comic series and should tie you over until the eventual release of No Time to Die. Warren Ellis wrote the first two-story arcs.
Story and art: Various
Publisher: Dynamite Entertainment
Genre: Spy, thriller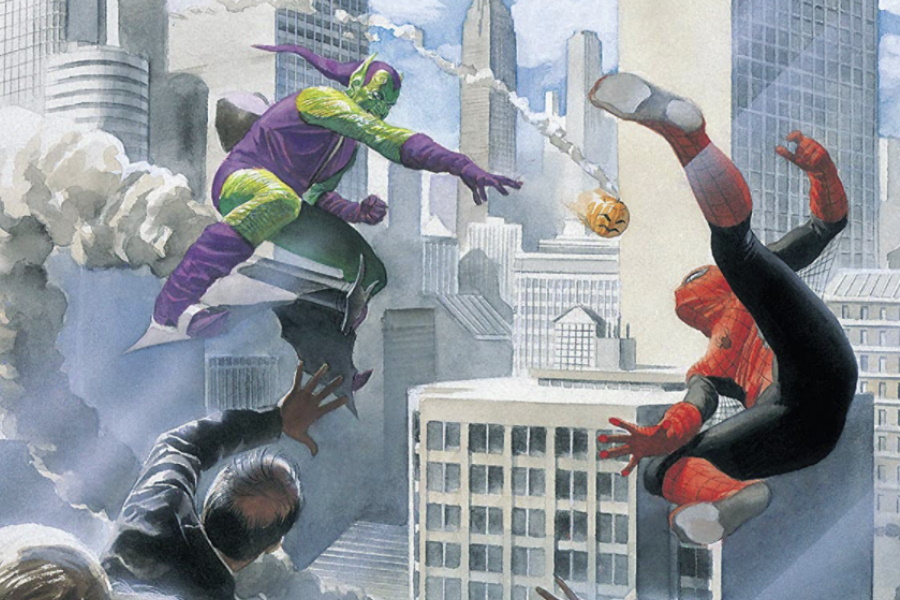 9. Marvels
Heroes soar the skies, ready to battle villains who threaten their world. Yet living in the shadow of these extraordinary icons are ordinary men and women who view them with a mixture of fear, disbelief, envy and admiration. Marvels present a rich historical overview of the entire history of Marvel comics told from the point of view of these ordinary people. Spanning from the 1939 debut of the Human Torch to the fearsome coming of Galactus and the shocking death of Gwen Stacy, this mini-series is a must-read for anyone who loves the Marvel universe and its characters.
Story and art: Kurt Busiek, Alex Ross
Publisher: Marvel
Genre: Superhero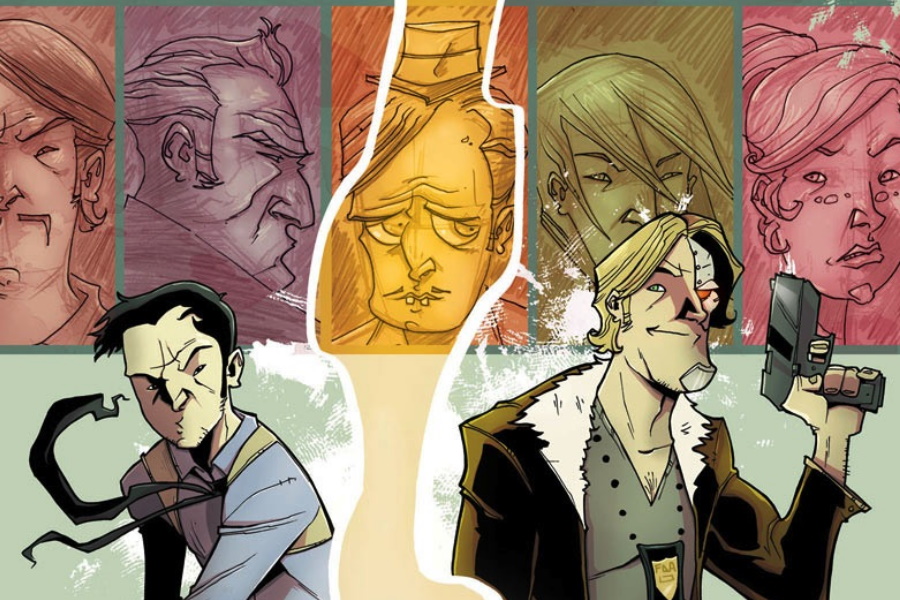 10. Chew
Tony Chu is a cop with a secret. A weird secret. Tony is Cibopathic, meaning he gets psychic impressions from whatever he eats. It also means he's a hell of a detective, as long as he doesn't mind nibbling on the corpse of a murder victim to figure out whodunit, and why. When Tony joins the Special Crimes Division of the FDA, he begins unravelling a conspiracy, not of this world. Eating chicken is also illegal. You will have to read this long-running adult graphic novel series for yourself to find out why.
Story and art: John Layman, Rob Guillory
Publisher: Image Comics
Genre: Crime, comedy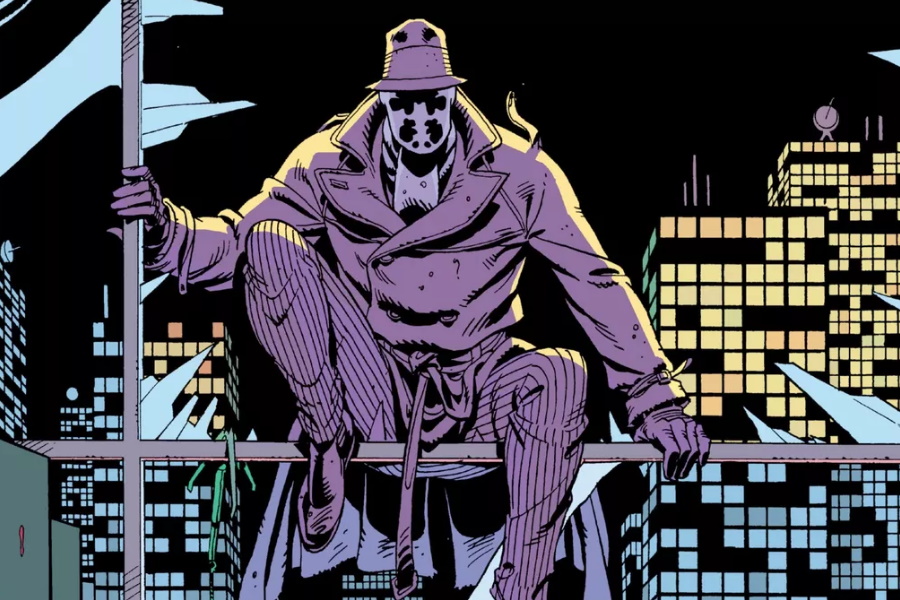 11. Watchmen
No list of the best graphic novels is complete without Watchmen. This award-winning story chronicles the fall from grace of a group of superheroes plagued by their all-too-human failings. The concept of the superhero is dissected through an alternate history lens as an unknown assassin sets into motion events that bring the world ever closer to doomsday. Watchmen is often regarded as one of the best and was the only graphic novel to appear on Time's 2005 "All-Time 100 Greatest Novels" list.
Story and art: Alan Moore, Dave Gibbons
Publisher: DC
Genre: Superhero, crime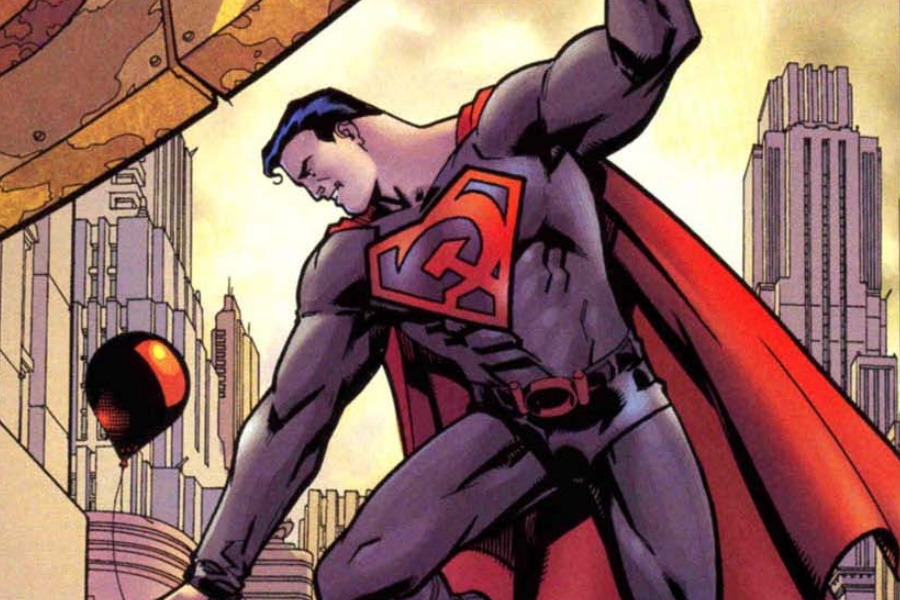 12. Superman: Red Son
Everyone knows the story of Superman. He's born on Krypton before arriving on Earth as a baby and is raised on a farm by his American parents. The Superman: Red Son mini-series puts a unique spin on the Man of Steel's origin story by asking what if the ship carrying the infant Superman landed amid the Soviet Union? In this award-winning tale of Cold War paranoia, Lex Luthor is a presidential candidate, Batman wears a Russian hat with ear flaps, and the fate of American capitalism hangs in the balance. While the Soviet Union makes for an exciting setting, Red Son is a character study more than anything else, exploring what these timeless heroes mean to us and as symbols.
Story and art: Mark Miller, Dave Johnson, Kilian Plunkett
Publisher: DC
Genre: Superhero, alt-history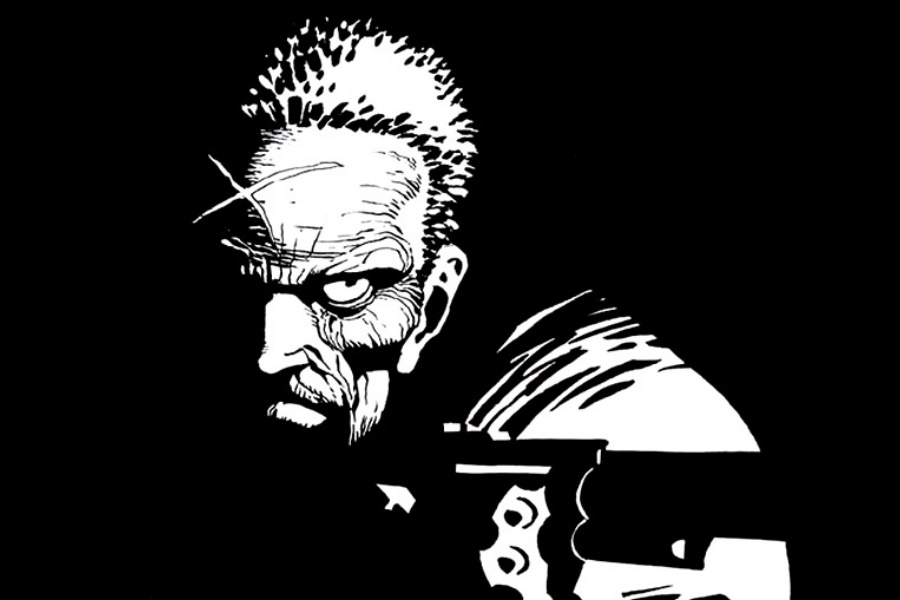 13. Sin City
Frank Miller's iconic series may keep colour to a minimum, but life in Basin City is far from black and white. Inspired by classic noir films, Sin City explores a world out of balance; one where the lines between right and wrong are blurred, and it's stories feature memorable characters making the best of bad situations—criminals forming uneasy alliances, prostitutes seeking revenge, killers ending killers—things like that. 2005's Sin City film was an incredibly faithful adaption, and there's talk of a new TV series being in the works.
Story and art: Frank Miller
Publisher: Dark Horse Comics
Genre: Crime, thriller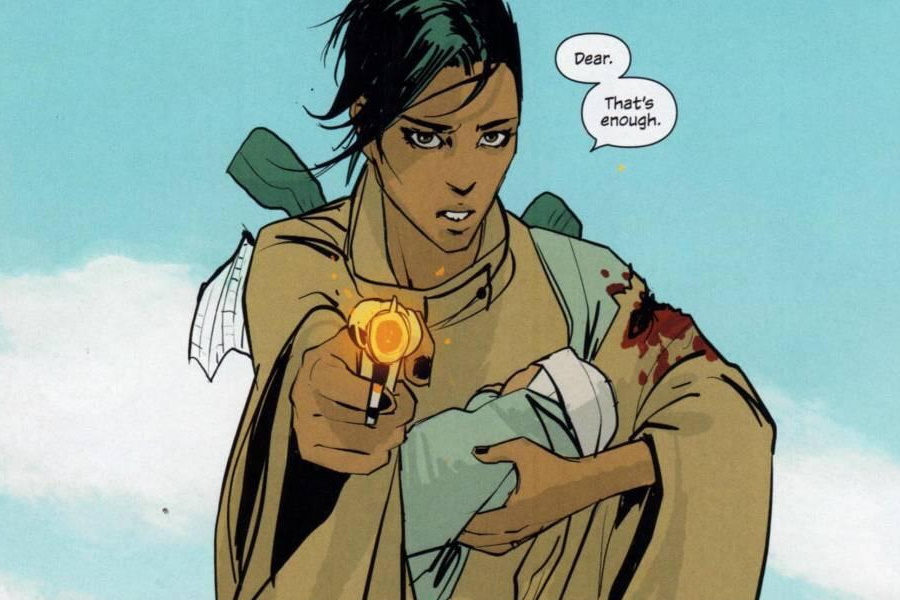 14. Saga
Saga is the sweeping tale of one young family fighting to find their place in the worlds. When two soldiers from opposite sides of a never-ending galactic war fall in love, they risk everything to bring a fragile new life into a dangerous old universe. Fantasy, sci-fi and comedy have meshed in a sexy, subversive adults-only comic that is already over fifty issues long and is expected to reach 100 before it concludes, so stick to the graphic novels or compendiums when sourcing this one.
Story and art: Brian K. Vaughan, Fiona Staples
Publisher: Image Comics
Genre: Fantasy, Sci-fi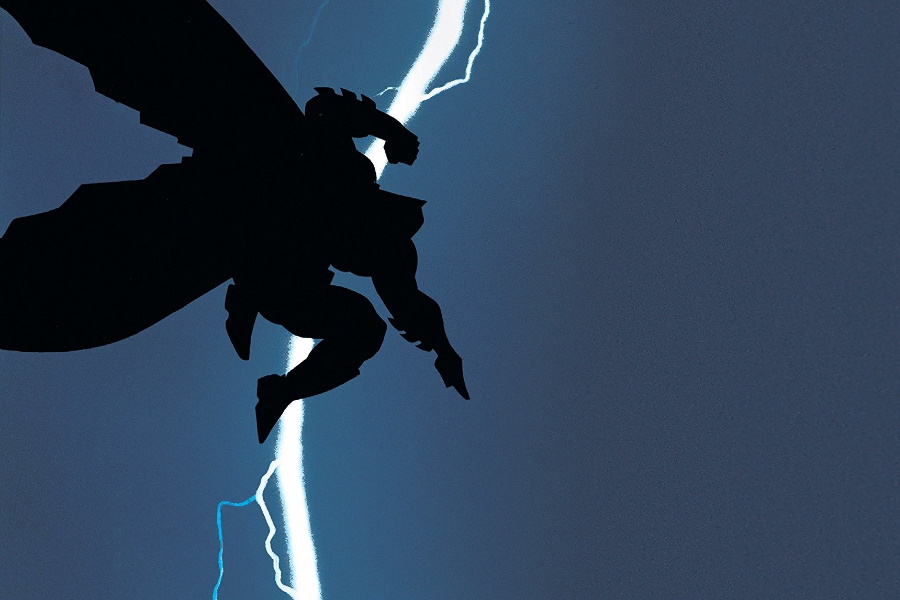 15. The Dark Knight Returns
Before Sin City, Frank Miller rebooted the Dark Knight during the 1980s, finally shaking off those campy Adam West vibes and establishing Batman as the dark and brooding figure we know and love. Ten years after hanging up the cowl, Bruce Wayne is forced out of retirement to take on a new generation of criminals, unlike anything Gotham has ever seen. With a new female robin and an increasing thirst for violence, Batman incidentally spurs several of his deadliest enemies into action, and the government recruits Superman to put an end to the caped crusader once and for all. This limited-run series has it all and has spurred two sequels, but the original is the best graphic novel of the bunch.
Story and art: Frank Miller
Publisher: DC
Genre: Superhero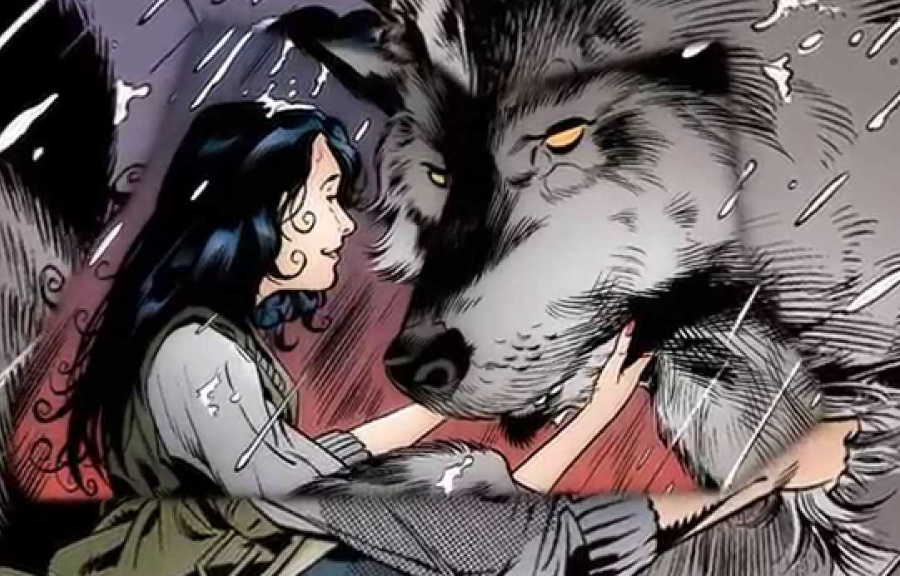 16. Fables
Bill Willingham's award-winning series Fables spans 150 issues plus countless spin-offs. It explores what happens when an overwhelming force conquers the lands of fairy tales, forcing the folklore characters into modern-day New York. With the big bad wolf as sheriff and Snow White as mayor, these creatures clash with real-world problems as a result of their new fish-out-of-water situation. At its core, Fables is a complex story of relationships and opportunity surrounding an intriguing mystery about who conquered the lands of fairy tales and why.
Story and art: Bill Willingham, Mark Buckingham, various
Publisher: Vertigo
Genre: Fantasy, mystery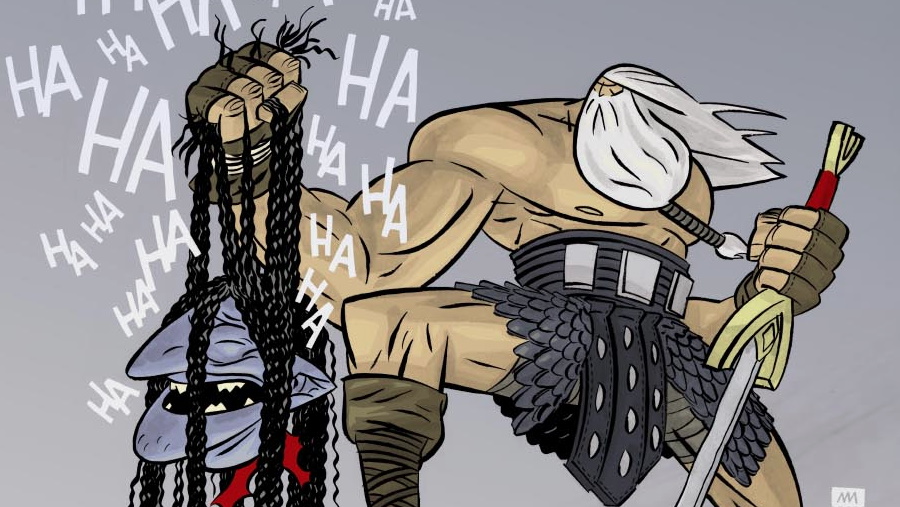 17. Head Lopper
Beginning with a self-funded issue one and crowdfunded issue two, Head Lopper has expanded to thirteen issues and counting. This series follows the exploits of Viking warrior Norgal (Head Lopper) who's accompanied by the trash-talking severed head of Agatha the Blue Witch. The two explore dark fantasy lands taking jobs, slaying beasts and defeating evil. What makes Head Lopper a great series is its expressive art which conveys most of the story and emotion aided by very little in the way of dialogue. Unlike traditional monthly comics, Head Lopper releases quarterly in larger issues, enabling space for its creator Andrew MacLean to pen longer fights, dark jokes and more comfortable conclusions to his stories.
Story and art: Andrew MacLean
Publisher: Image Comics
Genre: Fantasy, adventure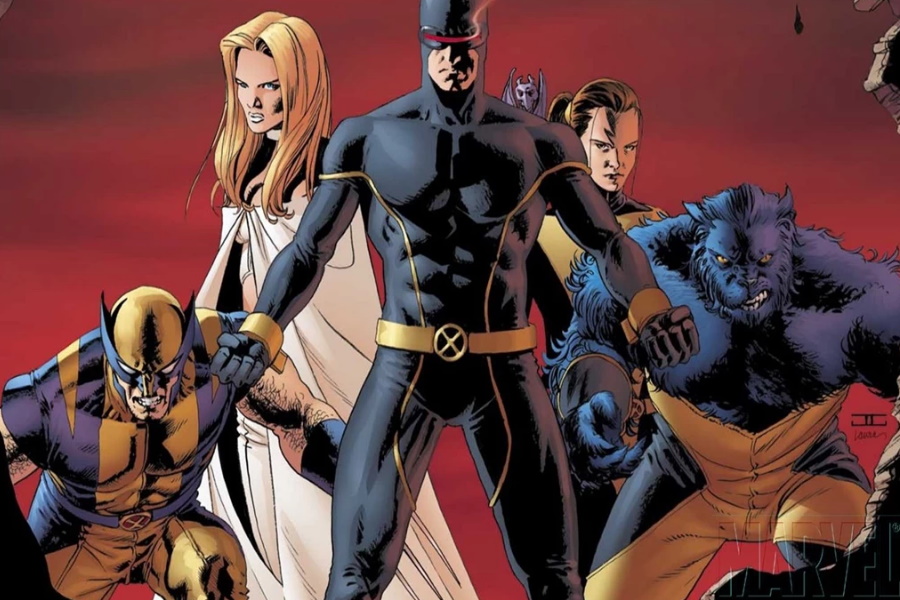 18. Astonishing X-Men (2004-2007)
Shortly after Buffy, Angel and Firefly concluded, and before directing two Avengers films, Joss Whedon lead 25 critically acclaimed issues of Astonishing X-Men. This adult graphic novel series operated independently from other X-Men series giving Whedon the freedom to tell his own self-contained stories. Classic villains return along with new creations that really shouldn't be spoiled. What's impressive is how all of the story arcs come together, culminating in a giant-sized satisfying conclusion. The Astonishing X-Men series continued for years after Whedon left with some great talent behind it, but it's his 25-issue run that's fondly remembered as a mutant must-read.
Story and art: Joss Whedon, John Cassaday
Publisher: Marvel
Genre: Superhero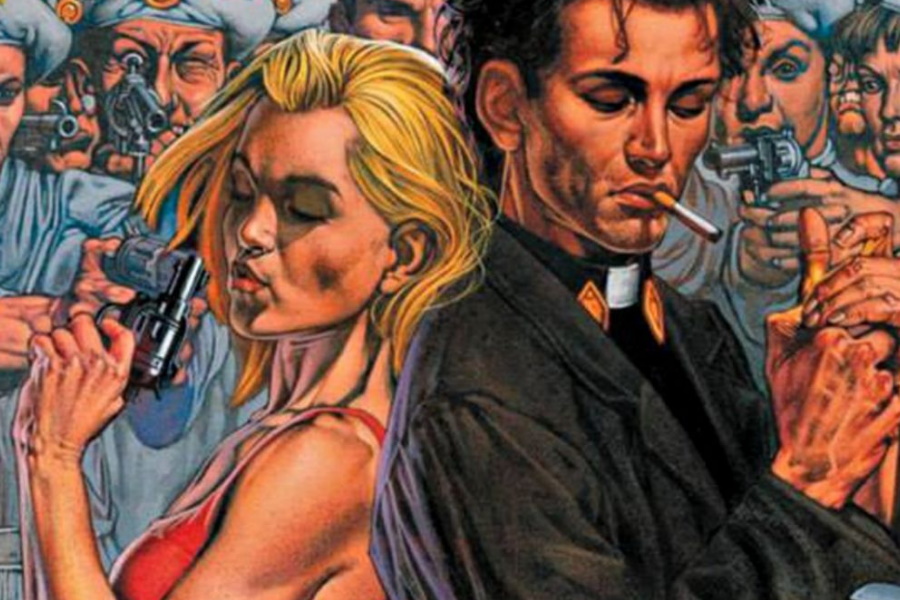 19. Preacher
At first glance, the Reverend Jesse Custer doesn't look like anyone special—just another small-town minister losing his faith. But when he comes face-to-face with proof that God exists, he begins a violent and riotous journey across the country in search of answers. Part quirky road trip, part modern western, Preacher was one of the best comics to come out of the 1990s, and it still holds up nearly 25 years on.
Story and art: Garth Ennis, Steve Dillon
Publisher: Vertigo
Genre: Supernatural, thriller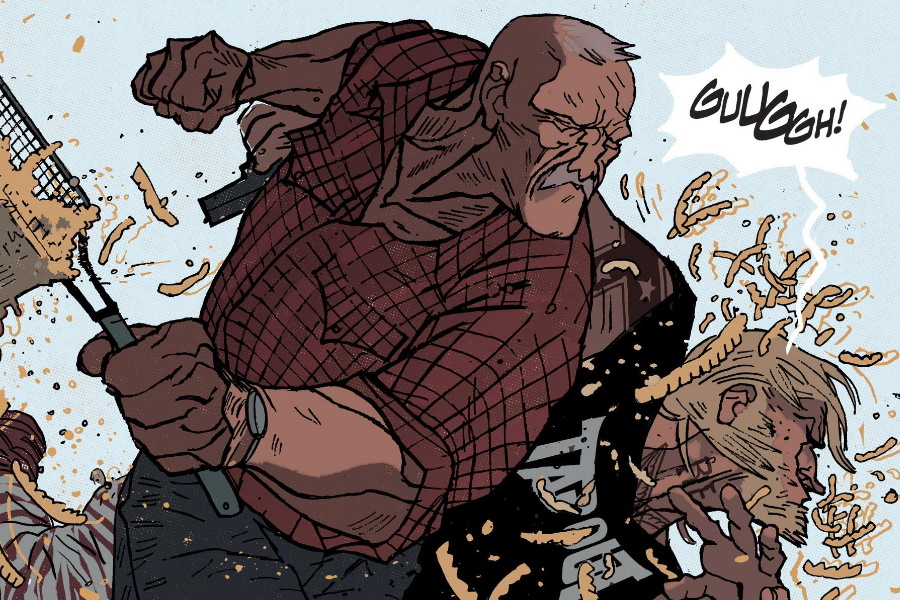 20. Southern Bastards
Welcome to Craw County, Alabama, home of the state champion Runnin' Rebs football team and the backdrop for this southern-fried crime series. Southern Bastards follows the rivalry between high school football coach turned criminal Euless Boss and angry old man Earl Tubb. Returning to his childhood hometown, Earl soon discovers that the only way to survive in a place like this is by carrying a really big stick and that seeking justice isn't easy when everyone's a bastard.
Story and art: Jason Aaron, Jason Latour, Chris Brunner
Publisher: Image Comics
Genre: Crime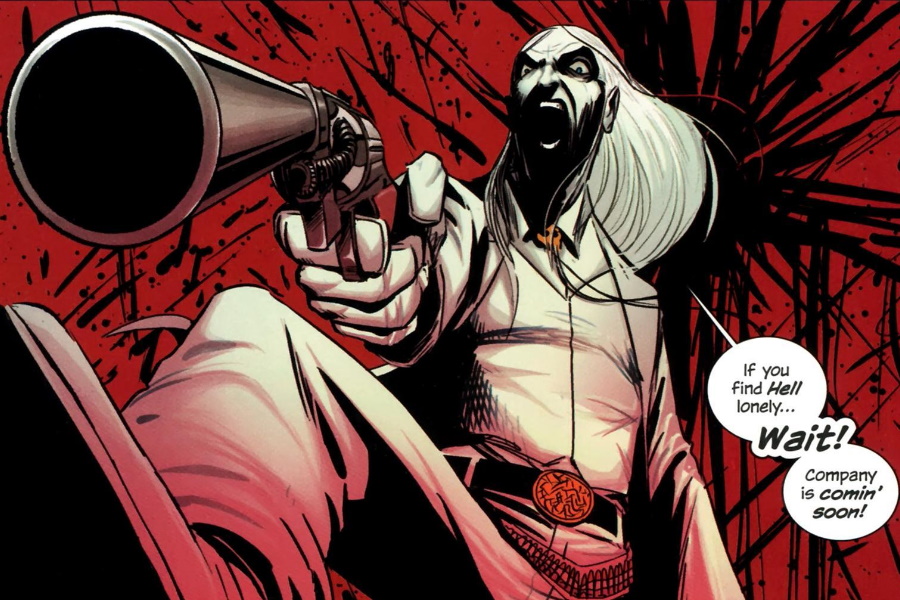 21. East of West
In this alt-history United States, the Civil War never ended; instead, it divided the country into seven distinct nations all spiralling towards a dystopian future on the brink of the apocalypse. One of the four horsemen—Death—a Clint Eastwood type, falls for a human and they have a son. He ultimately abandons his mission of ending the world and focuses on a much more personal calling—revenge. Part western, part sci-fi epic, East of West is far from light reading material, but it does offer unique characters and a captivating world that draws you in and never lets go.
Story and art: Jonathan Hickman, Nick Dragotta
Publisher: Image Comics
Genre: Sci-fi, western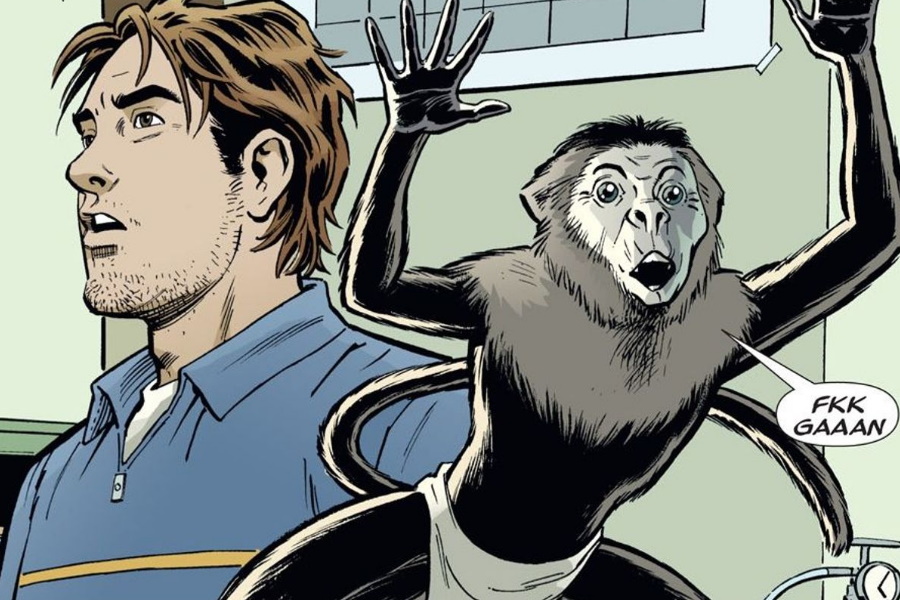 22. Y: The Last Man
Before Saga, Brian K. Vaughan told the tale of Yorick Brown–the only human survivor of a planet-wide plague that instantly kills every mammal with a Y chromosome. In a hostile and destructive world filled with confused and angry women, Yorick, accompanied by his pet monkey Ampersand, searches for his lost love and some form of hope, as things have seriously gone to shit. Equal parts fun, sexy and gut-wrenching, Y: The Last Man was one of the best comics of the 2000s.
Story and art: Brian K. Vaughan, Pia Guerra, Jose Marzan Jr.
Publisher: Vertigo Comics
Genre: Drama, adventure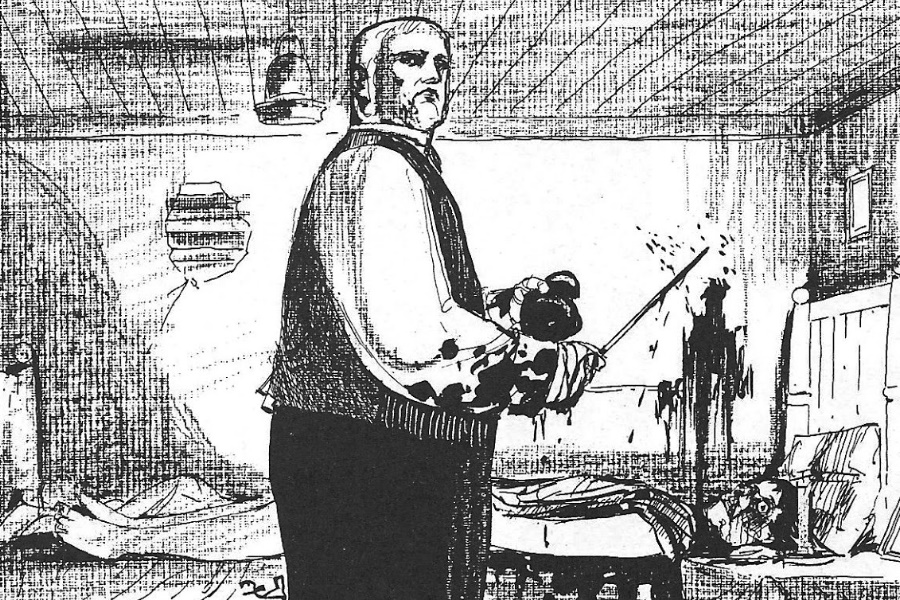 23. From Hell
Watchman creator Alan Moore and Aussie artist Eddie Campbell explore London on the brink of the 20th century as one bloody-minded killer known as Jack the Ripper ushers in the modern age of terror. Often ranked among the greatest graphic novels of all time, this sprawling work based on both fact and fiction tells of a real conspiracy theory surrounding the misdeeds of the royal family and how the doctor hired to conceal the truth saw greater, more violent things in his future. Originally published with chilling black and white etchings, From Hell has also just been re-released in colour for the first time making this very adult graphic novel even more so.
Story and art: Alan Moore, Eddie Campbell
Publisher: Top Shelf Productions
Genre: Horror, crime,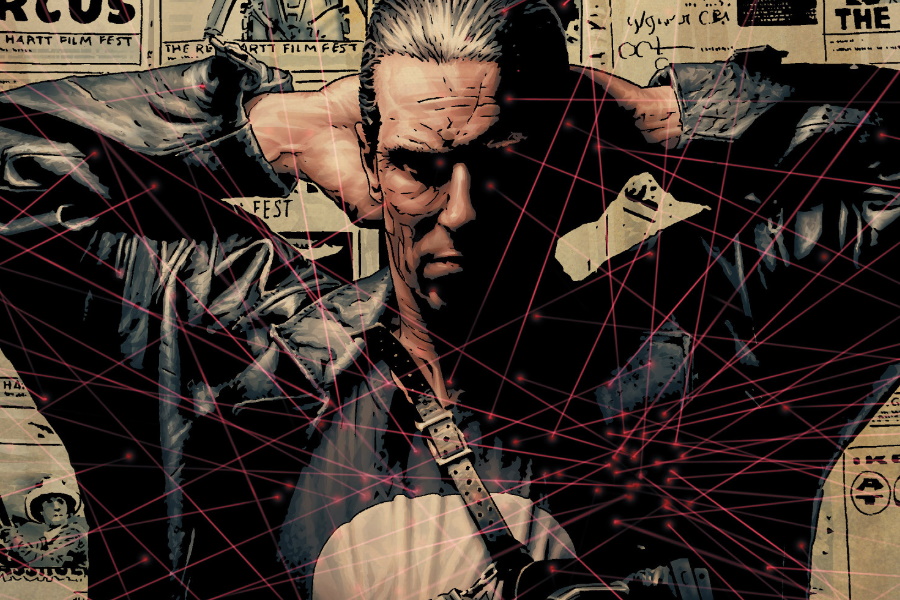 24. The Punisher Max (2004-2009)
In the early 2000s, Marvel experimented with more adult-orientated comics under the new MAX imprint. One of the characters to receive the adults-only treatment was The Punisher. Garth Ennis, the creator of Preacher and The Boys, helmed this series and appreciated the newfound ability to craft more graphic and hard-edged stories. Many of his stories frequently appear on best-of lists, making the entire 60-issue run a worthy investment of your time. So long as your heroes don't need to be honourable or respectful of the law.
Story and art: Garth Ennis, various
Publisher: Marvel
Genre: Crime, superhero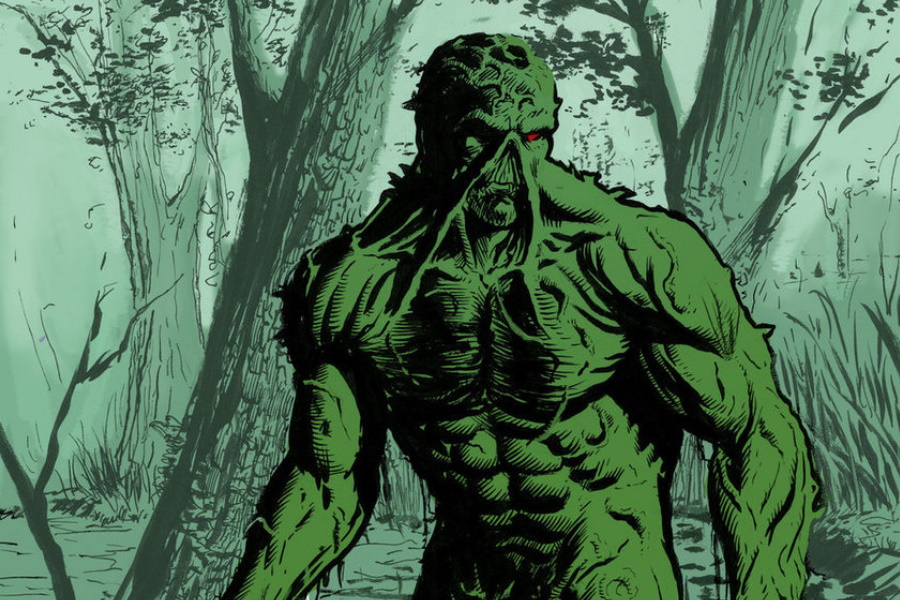 25. Saga of The Swamp Thing (1984-1987)
Before Watchmen, Alan Moore made his mark on American comics by revitalising the horror series Swamp Thing. He deconstructed the classic comic monster and used his platform to explore environmental, political and social issues while retaining some of the original horror tones. You could pretty much jump into any Swamp Thing story published since the early 80s—the recent Scott Snyder and Charles Soule runs being amongst the best—but Moore led the way for the modern Swamp Thing, which was also one of the best comic books of the 1980s. So we suggest you start here.
Story and art: Alan Moore, Steven Bissette
Publisher: Vertigo
Genre: Horror
26. Black Hole
Set in the mid-1970s, Black Hole follows a group of teenagers who contract a mysterious sexually transmitted disease referred to as "the Bug," which causes them to develop bizarre mutations. The teens subsequently become social outcasts, with many of the infected running away from home, and it only gets worse from there. Series writer Charles Burns says that the mutations can be read as a metaphor for adolescence, sexual awakening and the transition into adulthood. However you interpret the dark text and horrifying art, everyone seems to agree that this award-winner is essential reading.
Story and art: Charles Burns
Publisher: Fantagraphics, Pantheon Books
Genre: Horror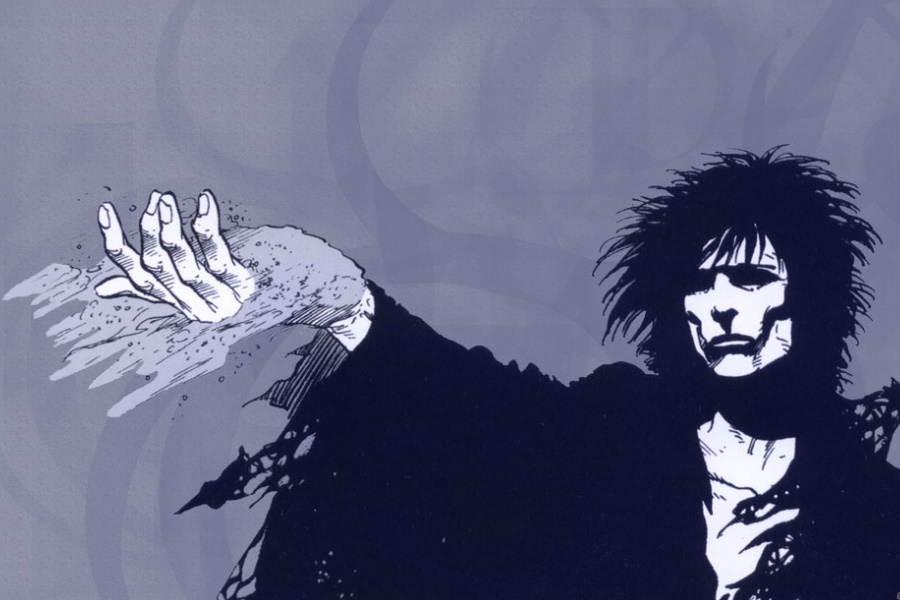 27. The Sandman
Within the pages of The Sandman, popular author Neil Gaiman spins an unforgettable tale of the forces that exist beyond life and death by weaving ancient mythology, folklore and fairy tales into a compelling series. We follow Morpheus, the Lord of Dreams from his 70-year imprisonment as he attempts the undoing of past sins and struggles within inevitable change. Like many of Gaiman's works, Sandman's concept is unique and cannot be defined by one particular genre. This lengthy series is a must-read for fans of American Gods and the likes. Fun fact: Within the DC Universe, The Sandman is considered canon.
Story and art: Neil Gaiman, various
Publisher: Vertigo
Genre: Drama, fantasy, horror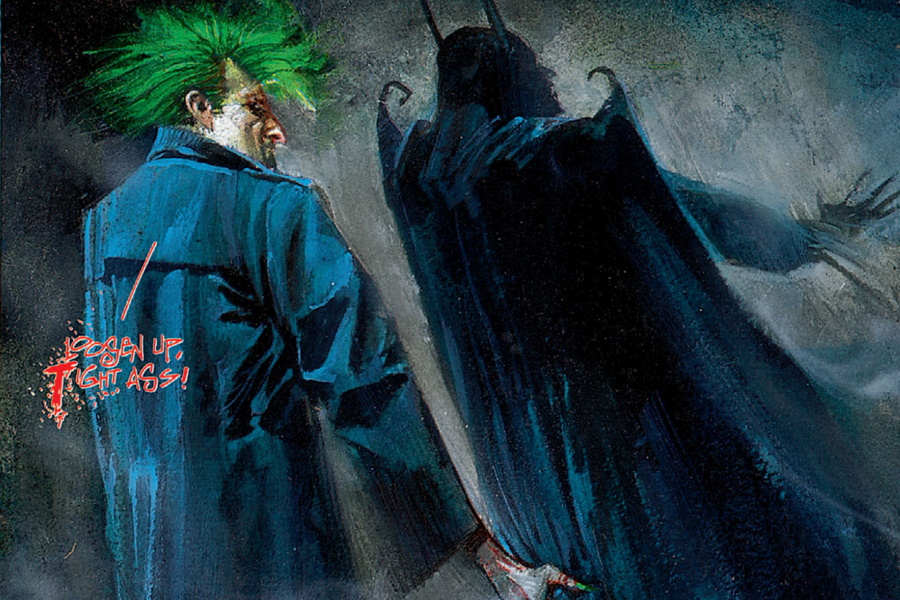 28. Arkham Asylum
The full title here is Arkham Asylum: A Serious House on Serious Earth, but it's often shortened for obvious reasons. Once again Batman enters Arkham Asylum to end a maddening riot by confronting his iconic rogues including Two-Face, Scarecrow and Joker but delves deeper to discover the history of the asylum along with the psychologically and horror-driven factors that led to its creation. Arkham Asylum was first published back in 1989, so there's a good chance that everything you've seen, read or played since then was inspired by this story in some shape or form. Dave McKean's haunting art will stay with you long after you've finished reading.
Story and art: Grant Morrison, Dave McKean
Publisher: DC
Genre: Superhero, horror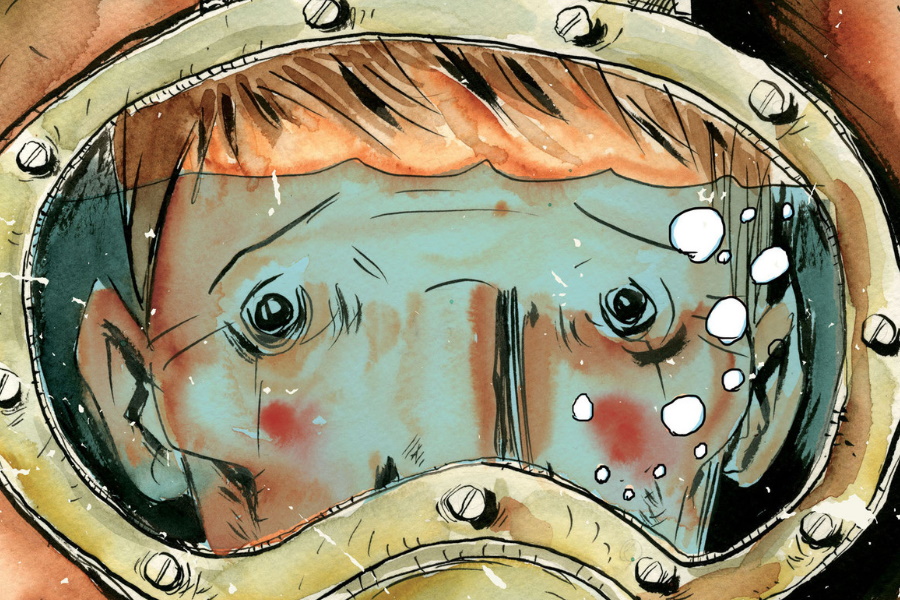 29. The Underwater Welder
Jack is an offshore oil rig worker, and, you guessed it—an underwater welder. With a pregnant wife at home and the rising pressures of impending fatherhood, Jack encounters a supernatural presence at the bottom of the sea that forces him to question his values. Exploring themes of parental relationships, memory and reality, this graphic novel was an early showcase of Jeff Lemire's immense talents and is often hailed as one of the best releases of the decade.
Story and art: Jeff Lemire
Publisher: Top Shelf Productions
Genre: Drama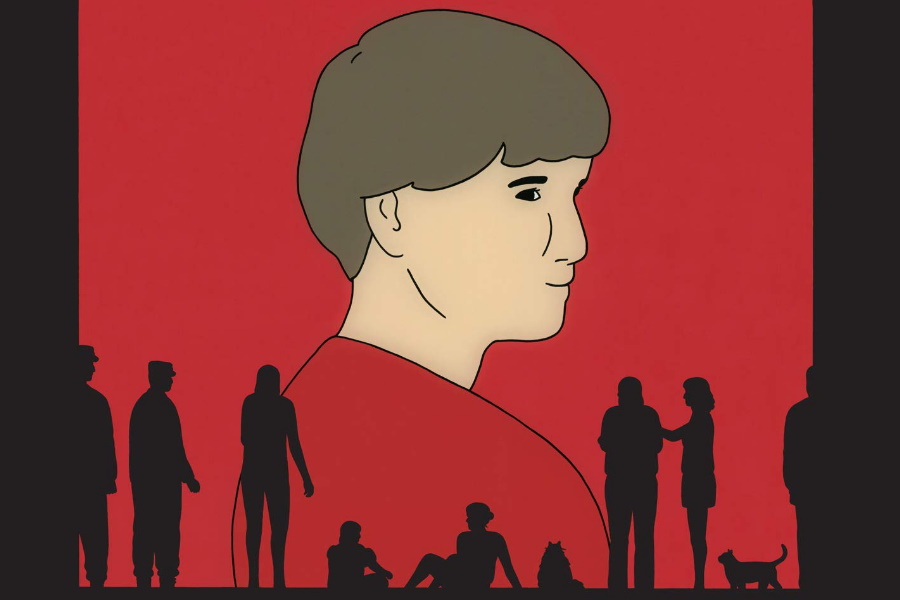 30. Sabrina
When Sabrina disappears, an airman in the U.S. Air Force is drawn into a web of suppositions, wild theories, and outright lies. After videotape surfaces, we see devastation through a cinematic lens, as true tragedy is distorted when fringe thinkers and conspiracy theorists begin to interpret events to fit their own narratives. Presenting an indictment of our modern state, Sabrina is a compelling look at the dangers of a fake-news climate. It's timely, and the first-ever graphic novel to be nominated for the Man Booker Prize.
Story and art: Nick Drnaso
Publisher: Drawn and Quarterly
Genre: political, commentary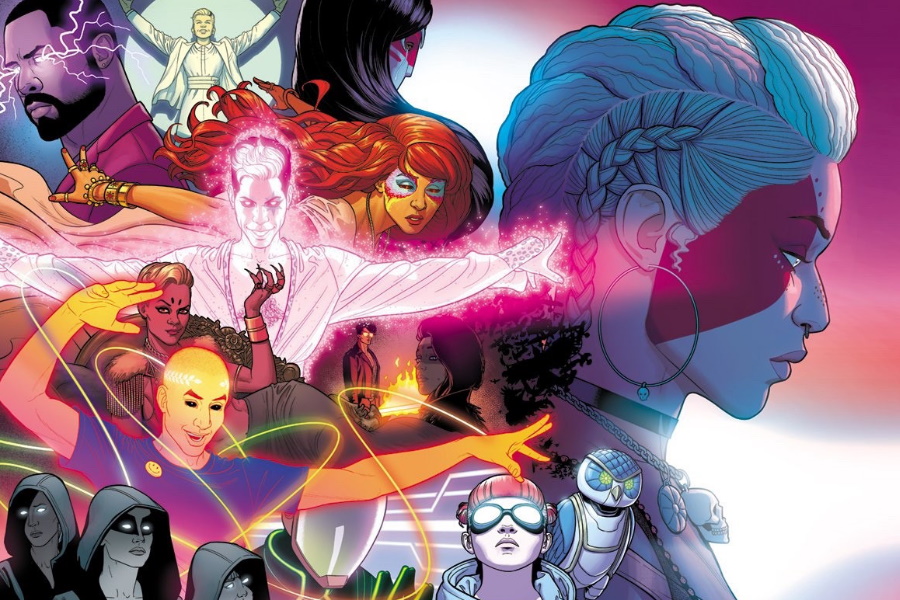 31. The Wicked + The Divine
When twelve ordinary people discover they are reincarnated deities, fame, supernatural powers and a career as pop stars ensue. The only catch is that they will die within two years of the transformation taking effect. Exploring themes of life, death, love and music, The Wicked + The Divine is recognised for more than being an engaging read; it's one of the leading popular comics in portraying ethnicity, sexuality and modern gender roles.
Story and art: Kieron Gillen, Jamie McKelvie, various
Publisher: Image Comics
Genre: Fantasy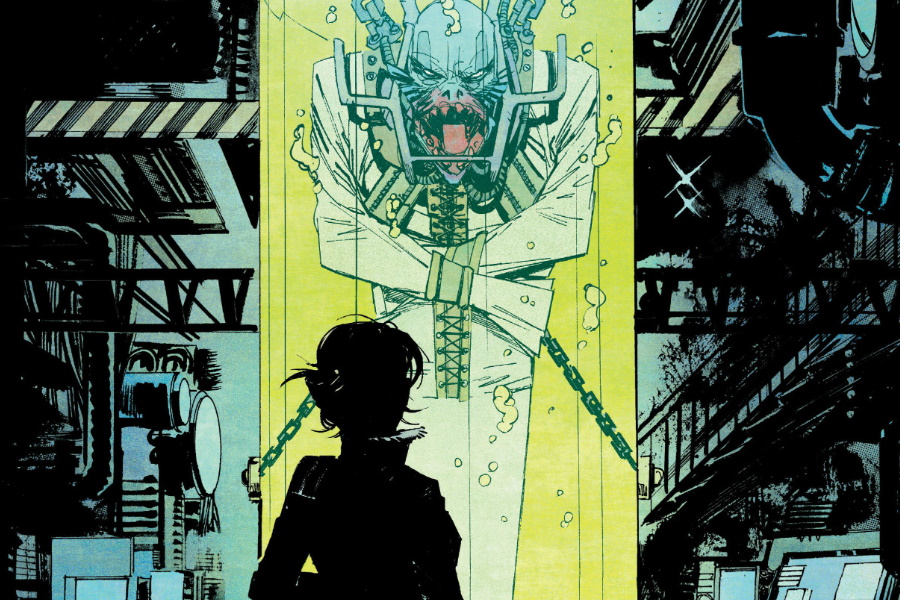 32. The Wake
When Marine Biologist Lee Archer is approached by the Department of Homeland Security, she plunges to the depths of the Arctic Circle to a secret, underwater oilrig where scientists are on the brink of an incredible discovery. But when things go horribly wrong, this haven quickly turns into a house of horrors at the bottom of the ocean. This award-winning limited series shocks and surprises at every turn and becomes something else entirely when you least expect it.
Story and art: Scott Snyder, Sean Murphy
Publisher: Vertigo
Genre: Horror, sci-fi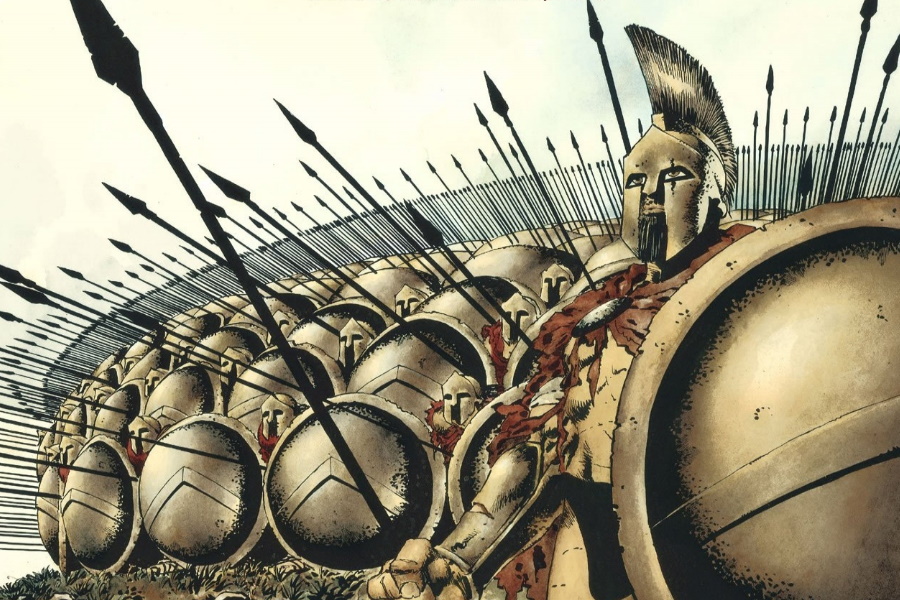 33. 300
Before the film introduced the world to the talents of Gerard Butler, 300 was a limited run comic series offering a fictional retelling of the Battle of Thermopylae from the perspective of Leonidas of Sparta. Leonidas commands 300 fighters against the entire Persian army led by King Xerxes. The result is a bloody and compelling look at how skills, tactics and comraderies can (almost) match even the most overwhelming of forces. The physical version of 300 is the recommended read here, as it's presented in an oversized format akin to that of a children's picture book, but obviously not suitable for younger audiences.
Story and art: Frank Miller, Lynn Varley
Publisher: Dark Horse Comics
Genre: Adventure, historical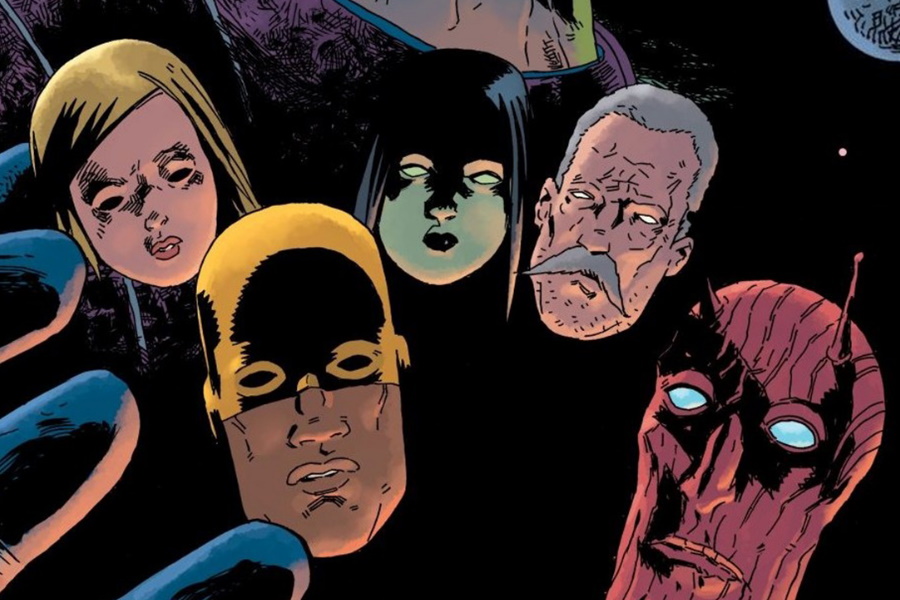 34. Black Hammer
Accidently banished from existence, the old champions of Spiral City now lead simple lives in an idyllic, timeless farming village from which there is no escape. But as the once heroes attempt to free themselves from this strange purgatory, a mysterious stranger works to bring them back into action for one last adventure. Black Hammer is an award-winning ongoing series featuring a compelling mystery surrounded by countless spin-offs covering a wide range of styles and genres. Creator Jeff Lemire has built a universe of characters that are hard to keep track of but are worth an attempt.
Story and art: Jeff Lemire, various
Publisher: Image Comics
Genre: Superhero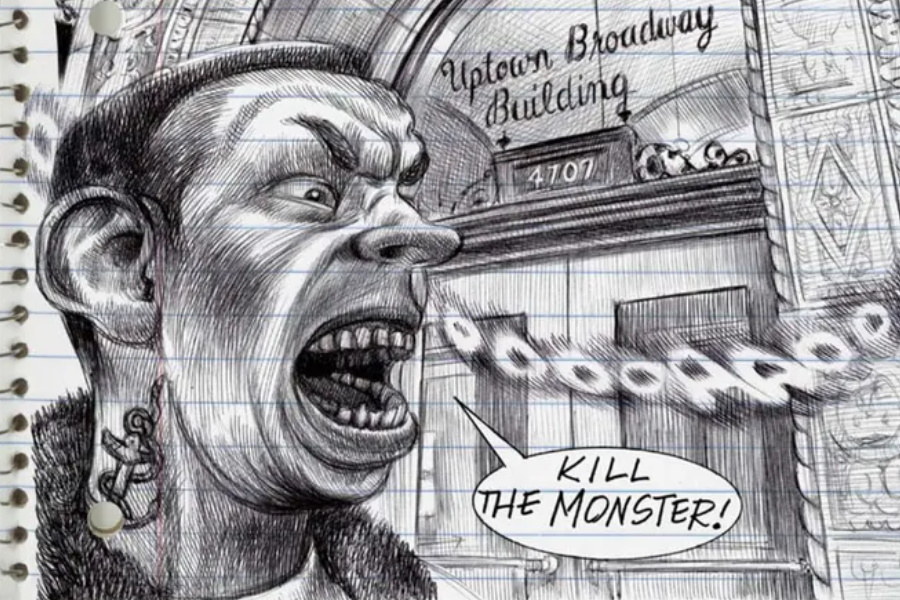 35. My Favourite Thing is Monsters
Set against the tumultuous political backdrop of late '60s Chicago, this critically acclaimed graphic novel is presented as the fictional graphic diary of 10-year-old Karen Reyes who tries to solve the murder of her upstairs neighbour, Anka Silverberg, a holocaust survivor. These notebook-like pages tell a series of interconnected stories, and Karen's investigation takes us back to Anka's life in Nazi Germany told with B-movie horror and pulp monster iconography.
Story and art: Emil Ferris
Publisher: Fantagraphics
Genre: Crime, historical
Types of Graphic Novels and Adult Comics
There are two main types of graphic novels for adults. In traditional fashion, many print comics have now been replaced by digital, but that hasn't stopped the trade of printed comics which have taken on a significant value in recent years. Yes, these are more collector or investment pieces, but we still love to flick through a physical copy when available. Ultimately, there's no doubting the convenience of a digital.
Print Comics
Head to any quality bookstore or online marketplace, and you'll find a selection of graphic novels. It may be a small selection and only feature some of the more popular reads, which is why we recommend heading to your local comic book store. The majority of releases still receive the monthly comic book treatment before being collected into graphic novels. There's a good chance your local comic book store will stock both or be willing to order in just for you. The added benefit of visiting your local store is helping a small business that could really use the support right about now.
Check out this directory to find out what's in your area (Australia included).
Digital Comics
Just like ebooks, comics and graphic novels have received a similar digital treatment. The more prominent publishers—Marvel, DC, Dark Horse—all have their own apps for digital purchases and access to monthly comics subscription services. Then there's Comixology. It's an Amazon-owned comics website and app that features all the mainstream releases and comics from indie publishers. Purchases can even be made using your existing Amazon account.
One of the best features of digital comics is the optional guided view which zooms in on dialogue and cells making the material easier to consume. Digital comics also tend to be more affordable and are often discounted.
You'll also like:
50 Best Action Movies Of All Time, Ranked
9 Best Electric Skateboards to Keep You Coasting
27 Best Memes of 2020 (So Far)
General FAQ
What is the best-selling graphic novel?
We can tell you that the best-selling comic book is reportedly X-Men #1, which was published in 1991 and has since sold close to 8.2 million copies.
What is the rarest comic book ever?
According to the CGC database, there are only nine registered copies of New Adventure Comics #26, making it the rarest comic book in the world.
Where do I start with graphic novels?
Choose between physical graphic novels or going digital, and then browse this list for recommendations and discover some incredible reads.
Are 1980s comics worth anything?
It all depends on a series of factors including whether it's rare, old, highly sought after and features the first appearance of a character. These are all crucial in determining the value of a comic.
---
Featured Video from Man of Many