15 Best Self-Help Books for Men
The next best thing to a personal life coach, is self-help books for men (and women) that will steer you through the toughest of times. Whether you're struggling with depression or anxiety, pursuing a new career, or navigating the crazy world of modern love, these best-sellers make for veritable how-to-guides and confidence boosters alike. Their perennial popularity drives home the notion that you're not alone, as does the fact that many of them were written by someone who walked down your same path. Naturally, self-help books by professional psychologists are no less resourceful.
At the end of the day, everyone wants to be happy. That alone is enough reason to scour the local self-help section at your nearest bookstore. Better yet, you can scope our list of the best self-help books for men. After all, the last thing you need is to get overwhelmed by choices before you've even taken that first step. See? We're already making progress. Here are the best self-help books for men (and women) to add to their reading list.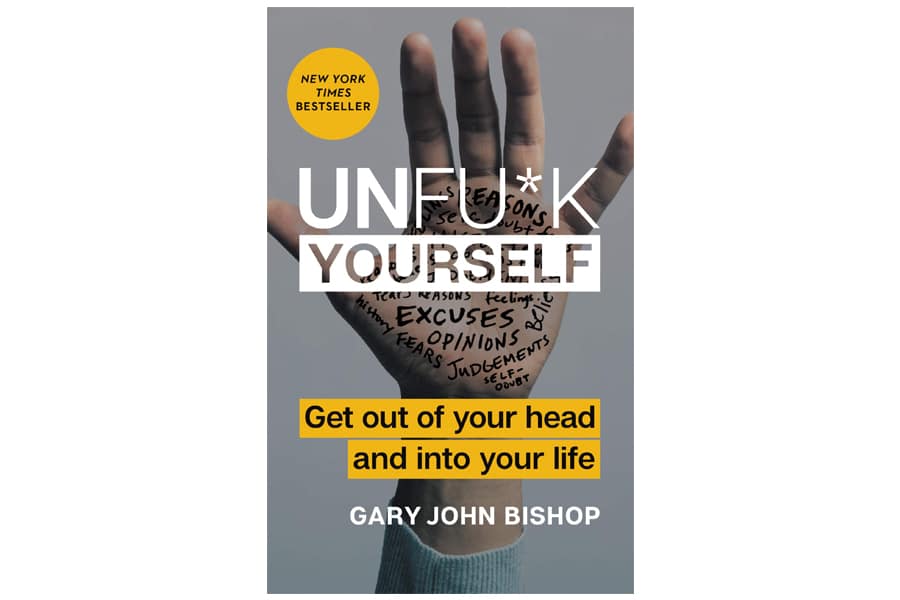 1. Unf*ck Yourself: Get out of Your Head and into Your Life
The title pretty much says it all, and this best-selling self-help book duly abides. If you're stuck in a bad relationship or just trapped in the everyday grind of life, it's time to unf*ck yourself indeed. First and foremost: you'll have to acknowledge that you might very well be your own worst enemy when it comes to moving forward with your goals. With that established, it's time to get out of your head and into your own life. This top self-help book will make it happen.
Author: Gary John Bishop
Publisher: Yellow Kite
Formats: Kindle, Audiobook, Hardcover, Paperback
Price: from $11.41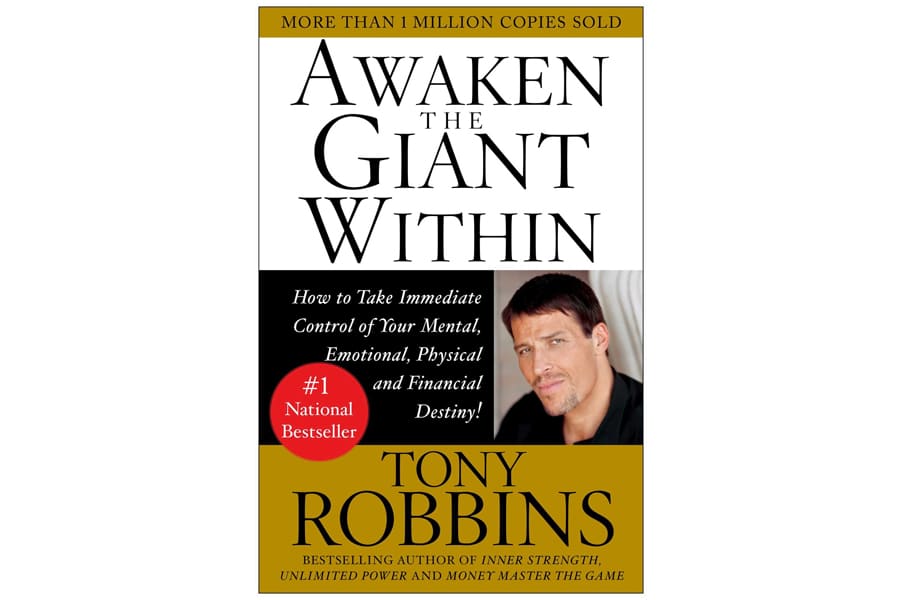 2. Awaken the Giant Within
Odds are you've already heard of Tony Robbins, also known as the world's foremost self-help guru. Bolstered by his infectious energy and uncompromising methods, Robbins has become an absolute master of unlocking one's inner potential. Accordingly, this insanely popular self-help book unleashes the giant within. Pick it up and prepare to grab life by the reigns.
Author: Anthony Robbins
Publisher: Simon & Schuster Audio
Formats: Kindle, Audiobook, Hardcover, Paperback
Price: from $5.99
---
Featured Video from Man of Many
---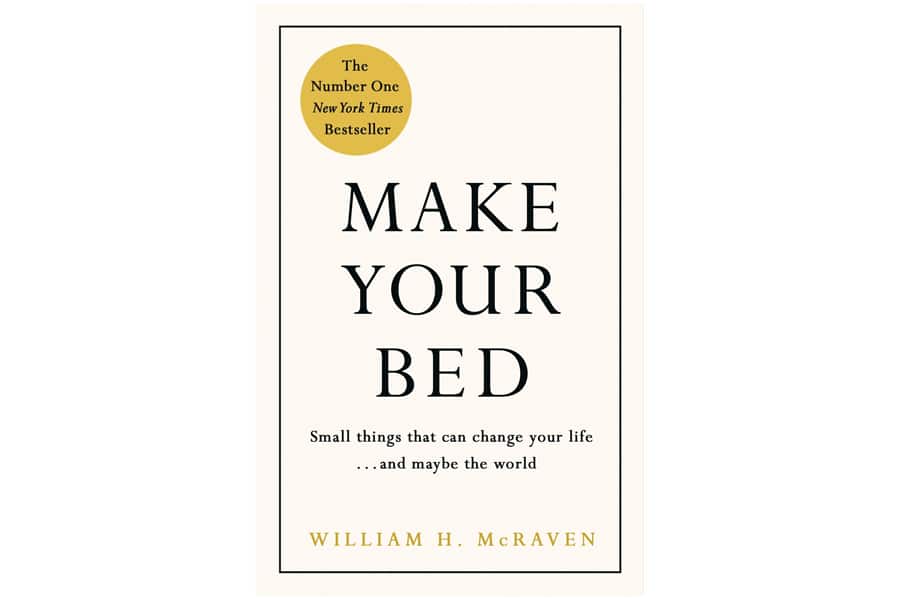 3. Make Your Bed: Small things that can change your life…and maybe the world
By this point, there might as well be a "make your bed movement," given the ubiquity of this sound advice. Of course, making your bed is just one among the number of small things you can do to enrich your life. According to this top self-help book, meanwhile, you just might change the world in the process. Written by retired Navy SEAL William H. McRaven, it provides a rundown of 10 small tasks that render big impact.
Author: Admiral William H. McRaven
Publisher: Penguin Books Ltd
Formats: Kindle, Audiobook, Hardcover, Paperback
Price: from $7.09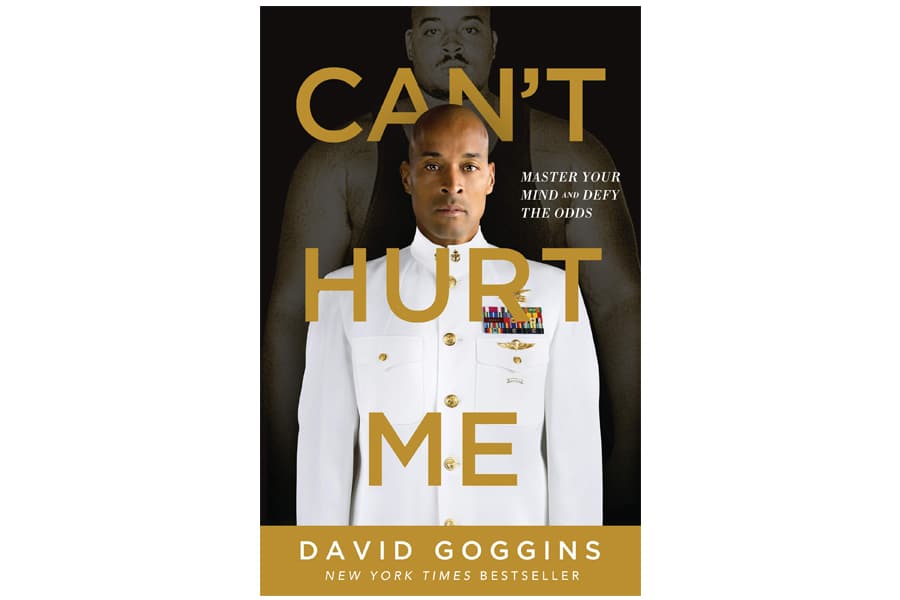 4. Can't Hurt Me: Master Your Mind and Defy the Odds
More than a retired Navy SEAL and ultra-marathon runner, David Goggins is like the Ironman of inspiration. Emerging from a childhood of constant poverty and abuse, he now ranks among the world's most effective motivational speakers. As one might expect, his best-selling self-help book is the pep talk you didn't know you needed. This isn't just about the pursuit of happiness—it's about adopting a discipline that will carry you through the rest of your life.
Author: David Goggins
Publisher: Lioncrest Publishing
Formats: Kindle, Audiobook, Hardcover, Paperback
Price: from $8.99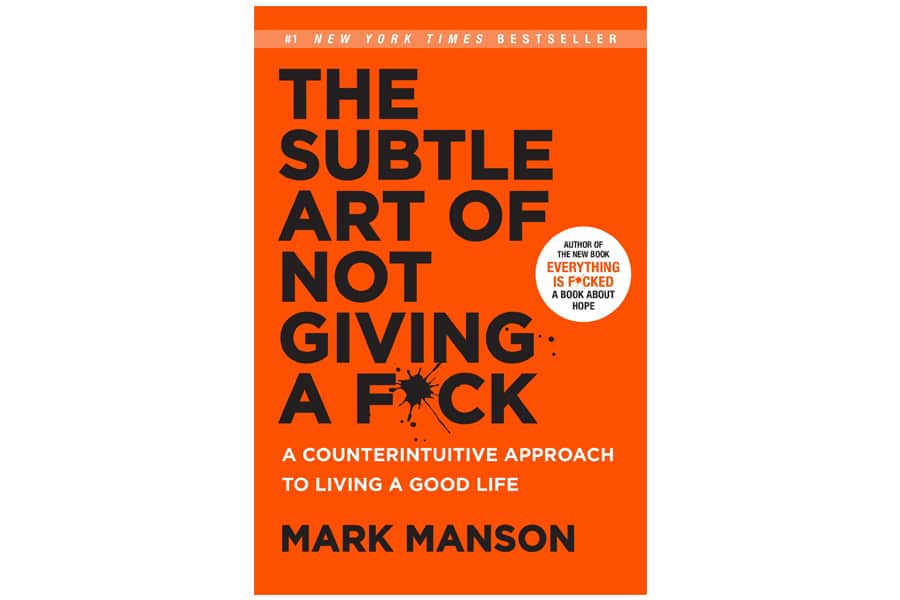 5. The Subtle Art of Not Giving a F*ck: A Counterintuitive Approach to Living a Good Life
To call this popular guide one of the best self-help books of the modern era is an understatement, as it's basically become a philosophical cornerstone. True to its title, the book will help you learn to give far less a f*ck than you're currently giving. Blogger turned author Mark Manson combines humour and advice with inspired precision. It all makes for a compulsively readable experience and the motivational boost you might very well be looking for.
Author: Mark Manson
Publisher: HarperAudio
Formats: Kindle, Audiobook, Hardcover, Paperback
Price: from $12.19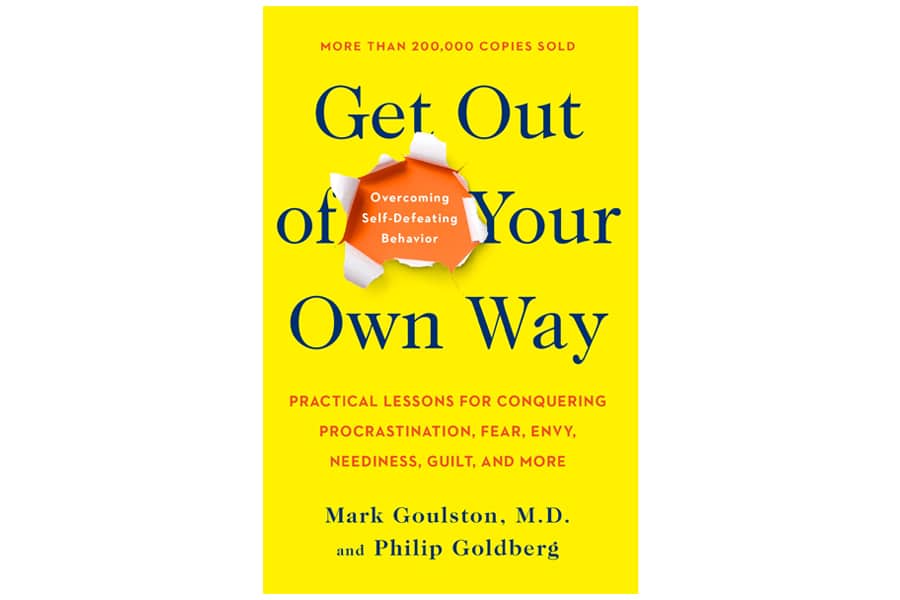 6. Get out of Your Own Way: Overcoming Self-Defeating Behavior
Sometimes the kitchen sink approach is the best approach. Enter this top self-help book by psychiatrist Dr. Mark Goulston and co-author Philip Goldberg. If you can think of it, you'll find it here. That includes procrastination, guilt, anxiety, self-pity, compulsiveness, and a slew of other self-defeating behaviours.
Author: Mark Goulston
Publisher: Penguin Audio
Formats: Kindle, Audiobook, Paperback
Price: from $9.99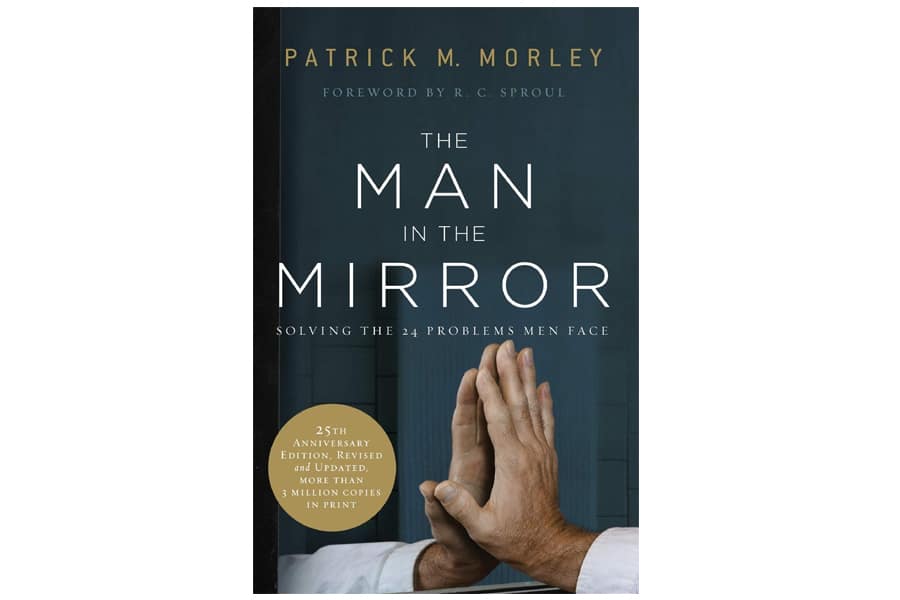 7. The Man in the Mirror: Solving the 24 Problems Men Face
First published in 1989, this award-winning best-seller is as effective now as it's ever been. Tackling 24 of the most difficult problems facing modern men, it brings everything from relationship issues to financial stress into the fold. Full disclosure: author Patrick M. Morley is a popular Christian leader and spiritual advisor. As such, you can expect a bible study approach, meaning various proverbs and other pearls of religious wisdom. Nevertheless, it's beyond dispute that most problem-solving begins by confronting the man in the mirror.
Author: Patrick M. Morley
Publisher: Zondervan
Formats: Kindle, Audiobook, Paperback
Price: from $9.99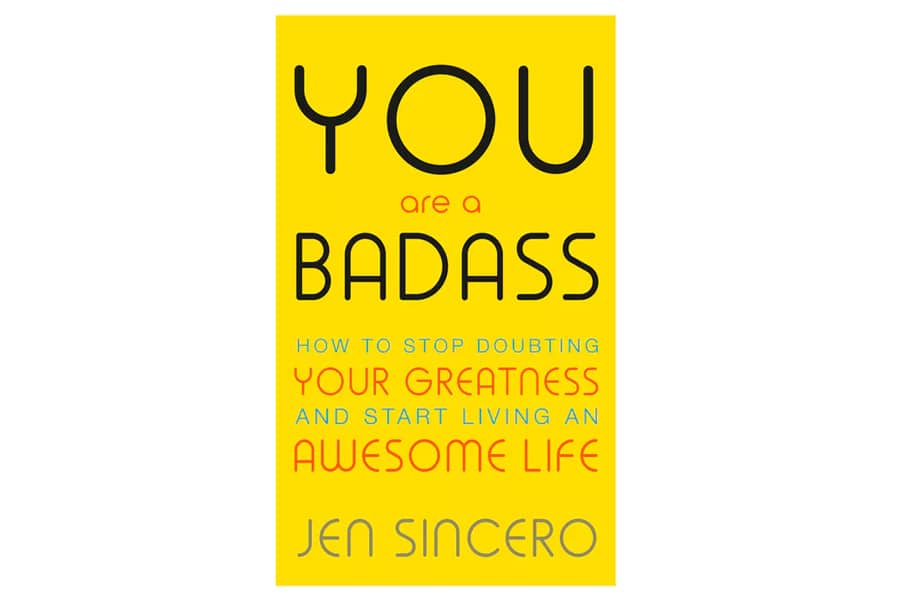 8. You Are a Badass: How to Stop Doubting Your Greatness and Start Living an Awesome Life
Delivering 27 short chapters of hilarious anecdotes, this engaging how-to guide will make you laugh out loud and improve your life in the process. However, don't be fooled by the entertaining approach. At its core, Jen Sincero's self-help book is all about taking a deep dive beneath your own surface and eradicating sources of insecurity. The ultimate end goal is to achieve personal success and make more money, something that no modern man would argue with.
Author: Jen Sincero
Publisher: John Murray
Formats: Kindle, Audiobook, Hardcover, Paperback
Price: from $7.17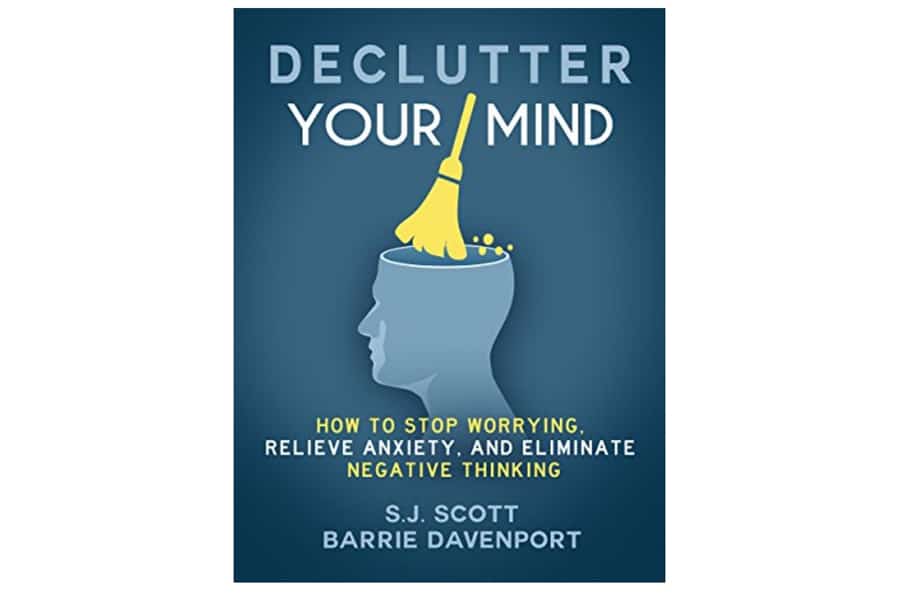 9. Declutter Your Mind: How to Stop Worrying, Relieve Anxiety, and Eliminate Negative Thinking
A number of the best self-help books spell out their objectives in the title and this one is no exception. If you're feeling overwhelmed by life and suffering from everyday anxiety, consider it an indispensable resource. At long last, say goodbye to negative thinking and its adjoining repercussions.
Author: S.J. Scott
Publisher: Greg Zarcone
Formats: Kindle, Audiobook, Paperback
Price: from $14.99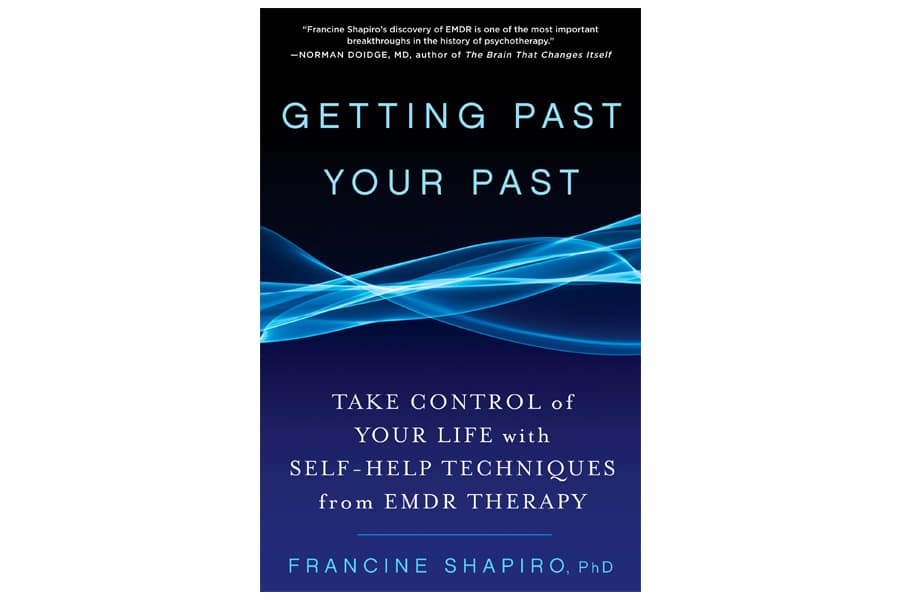 10. Getting Past Your Past: Take Control of Your Life with Self-Help Techniques from EMDR Therapy
Have you heard of EMDR, also known as Eye Movement Desensitization and Reprocessing? If not, this best-selling self-help book by psychologist Francine Shapiro, PhD makes for the ideal point of entry. The method takes a scientific approach toward overcoming past traumas, nearly all of which continue to affect your present-day livelihood. Use it to stop subconscious memories and experiences from controlling your conscious behaviour.
Author: Francine Shapiro
Publisher: Rodale Books
Formats: Kindle, Audiobook, Hardcover, Paperback
Price: from $12.79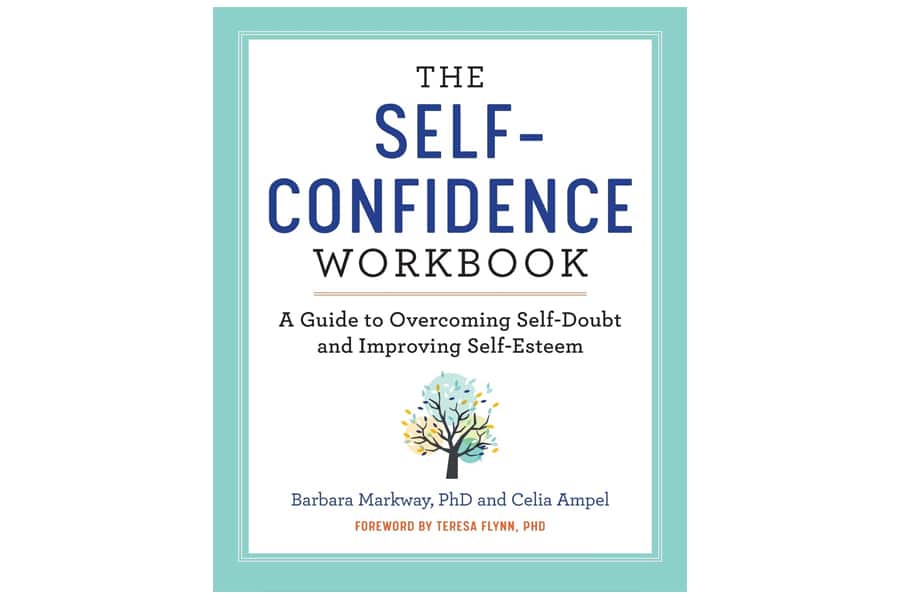 11. The Self Confidence Workbook: A Guide to Overcoming Self-Doubt and Improving Self-Esteem
Licensed psychologist Barbara Markway, PhD is the author behind this essential workbook for men and women alike, which imparts with a thoroughly vetted 5-step program. Follow the instructions and you'll be on your way toward self-compassion, mindfulness, and increased self-confidence. Included in the book are handy exercises such as checklists and quizzes.
Author: Barbara Markway PhD
Publisher: Althea Press
Formats: Kindle, Audiobook, Paperback
Price: from $10.89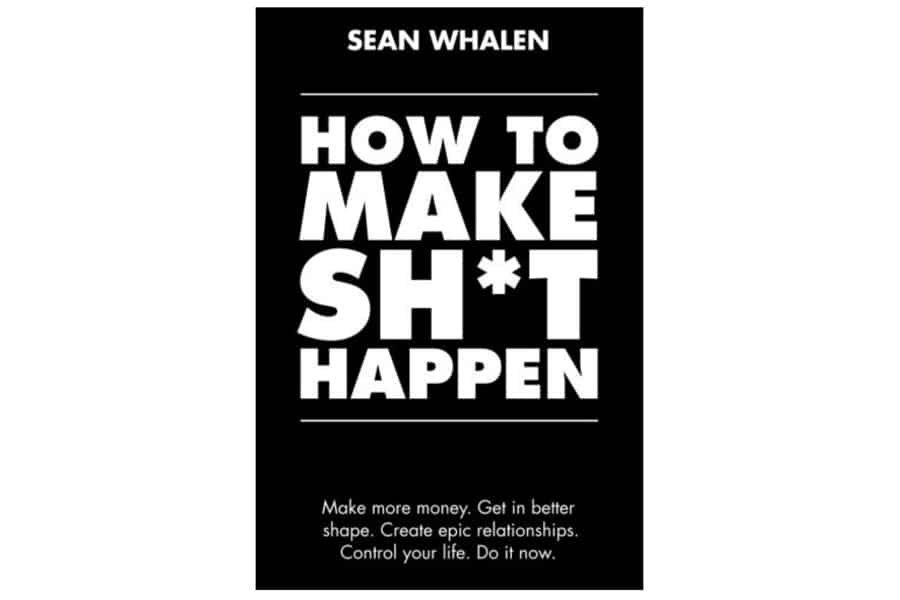 12. How to Make Sh*t Happen: Make More Money, Get in Better Shape, Create Epic Relationships and Control
In today's insane world, all too many of us struggle with helplessness, depression, and despair. Relationship drama, money problems, and a general lack of self-control are just a handful of daily dilemmas getting in our way. Like millions of others, you might suffer from these omnipresent inhibitors, meaning it's time you learned how to make sh*t happen. May this popular self-help book be your guide.
Author: Sean Whalen
Publisher: Sean Whalen
Formats: Kindle, Audiobook, Paperback
Price: from $2.99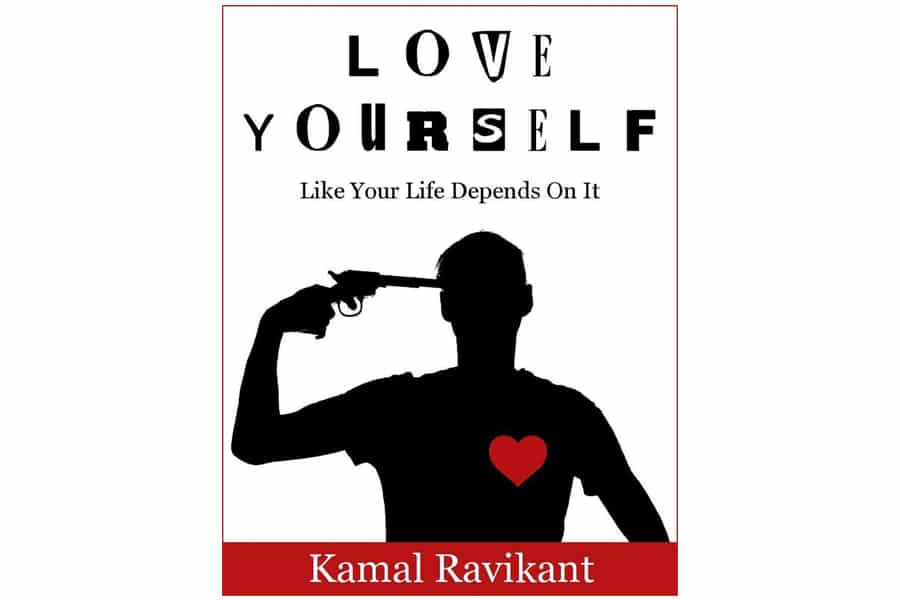 13. Love Yourself Like Your Life Depends On It
On the cover of this top self-help book is the silhouette of a man with a gun to his head. Between that and the title, you can expect a somewhat intense approach toward the transformative experience. Should you traverse these pages, you'll discover what a number of powerful figures discovered before you. In turn, you just might learn to love yourself once and for all.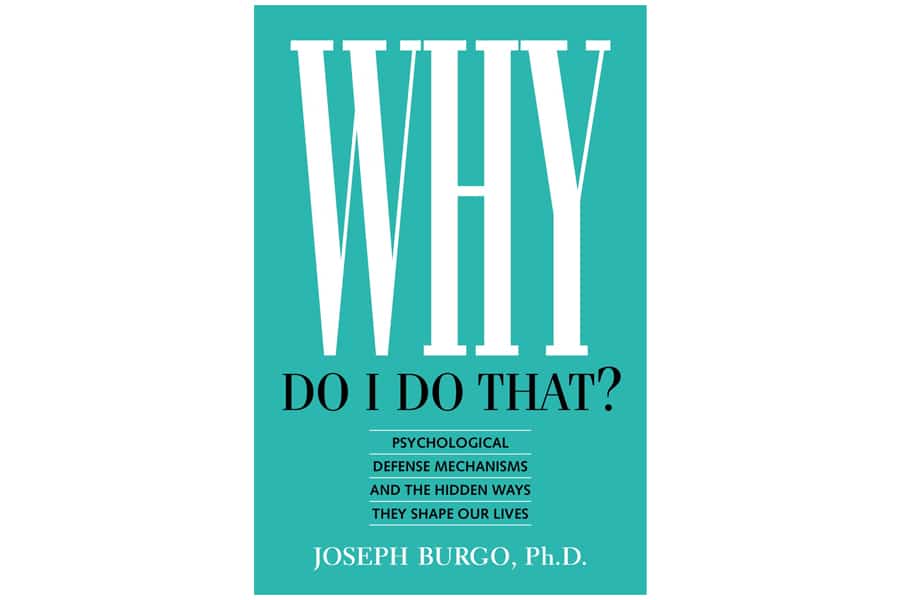 14. Why Do I Do That?: Psychological Defense Mechanisms and the Hidden Ways They Shape Our Lives
Whether you realise it or not, you engage in a variety of defense mechanisms, mostly in hopes of avoiding emotional pain. What you might also fail to realise is that these same defense mechanisms are doing more harm than good, and reinforcing some of your worst behaviour patterns. If you're ready to tackle your defense mechanisms by way of self-exploration, pick up this acclaimed self-help book from psychotherapist Joseph Burgo, PhD. You'll be glad you did.
Author: Joseph Burgo PhD
Publisher: New Rise Press
Formats: Kindle, Audiobook, Paperback
Price: from $9.95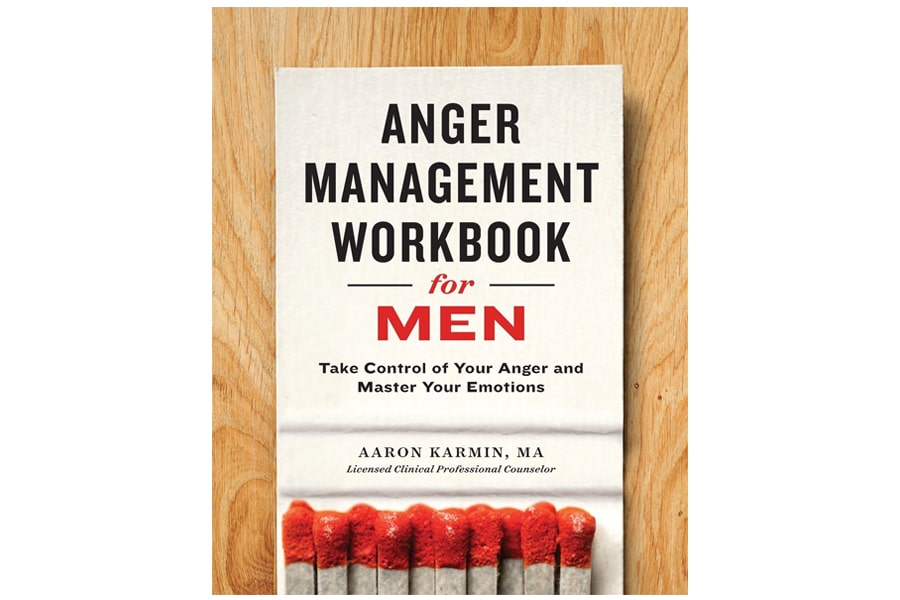 15. Anger Management Workbook for Men: Take Control of Your Anger and Master Your Emotions
It might be the subject of an Adam Sandler film, but anger management is definitely no laughing matter. What's more, you're not a true master of your emotional domain if you let your anger get the best of you. Licensed clinical professional counselour Aaron Karmin, MA is here to help. Use his no-nonsense workbook to tackle those anger issues once and for all.
Author: Aaron Karmin MA
Publisher: Audible Studios
Formats: Kindle, Audiobook, Paperback, MP3 CD
Price: from $7.25
You'll also like:
5 Best Books on Relationships (and Sex)
12 Mind Hacks for Productivity
20 Cool & Inspiring Coffee Table Books
20 Books To Add To Your Summer Reading List
General FAQ
What books should every man read?
A couple of great self-help books that all men should read are The Man in the Mirror by Patrick Morley and The Subtle Art of Not Giving A F*ck by David Goggins.
Are self-help books useless?
Self-help books are only useless if the reader is not willing to learn and improve upon their life. The book itself will not solve problems but may give you the answers to solve them yourself.
---
Featured Video from Man of Many