10 Films to Watch This Christmas
The holidays are a time for love, family, giving and all that other mushy stuff. It's the time of year that Mariah Carey gets more airplay than anyone can bear and you're stressed out because it's only a couple of days till Christmas and you still haven't bought a single gift. On the flip-side, one of the great things about this time of year are the Christmas films of past and present which always seem surface for this annual occasion. So if spending extended periods of time with your family tends to push you to the brink of insanity, we have the remedy – take some time out to watch some movies from our list of 10 Best Films to Watch This Christmas.
You'll also like:
Watch This Next – List of The Best Binge-Watch Series'
10 Best Martial Arts Movies
10 Iconic Sunglasses from Films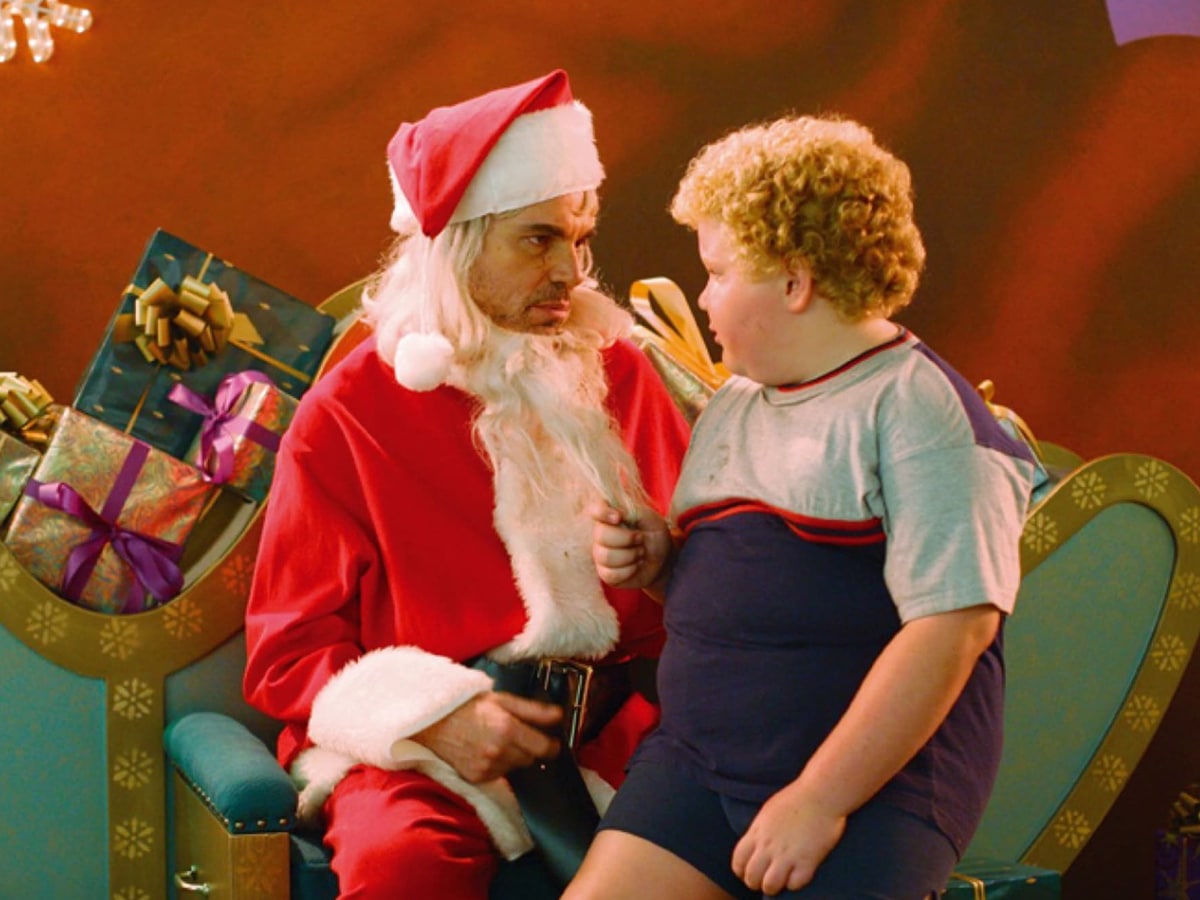 1. Bad Santa
The 2003 comedy starring Billy Bob Thornton and Tony Cox as professional thieves who moonlight as a department store Santa and elf combo in order to rob shopping malls. The film was a financial and critical success and recently spawned a poorly-received sequel, thirteen years after the original hit cinemas. Thornton even received a Golden Globe nomination for his performance as the foul-mouthed, sex-addicted Willie T. Soke.
Release year: 2003
Director: Terry Zwigoff
Rating: 7/10 IMDb; 78% Rotten Tomatoes; 3/5 Common Sense Media
Cast: Billy Bob Thornton, Tony Cox, Lauren Graham, Brett Kelly, Lauren Tom, John Ritter, Bernie Mac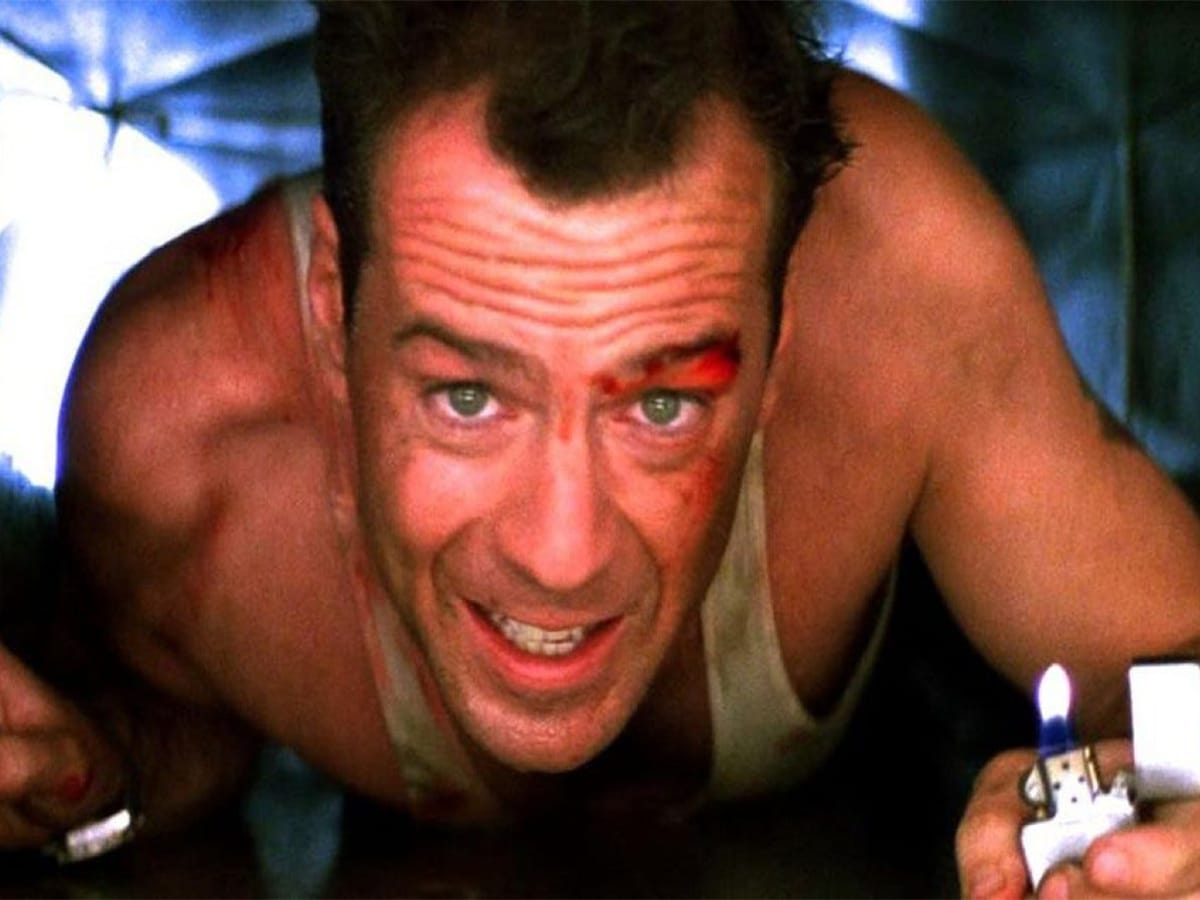 2. Die Hard
A Christmas classic, despite having little to do with the occasion beyond taking place on Christmas Eve, Die Hard remains as beloved today as it did 20 years ago and made Bruce Willis an undeniable action star.
Featuring the late Alan Rickman's turn as iconic villain Hans Gruber, it's funny, thrilling and heartfelt and set the template for modern action movies. It also gave us the catchphrase 'yippee-ki-yay, motherfucker (as well as some fairly unforgettable sequels) and was rightfully named as 'The Greatest Christmas Film of all Time' by Empire magazine.
Release year: 1988
Director: John McTiernan
Rating: 8.2/10 IMDb; 94% Rotten Tomatoes; 4/5 Common Sense Media
Cast: Bruce Willis, Alan Rickman, Alexander Godunov, Bonnie Bedelia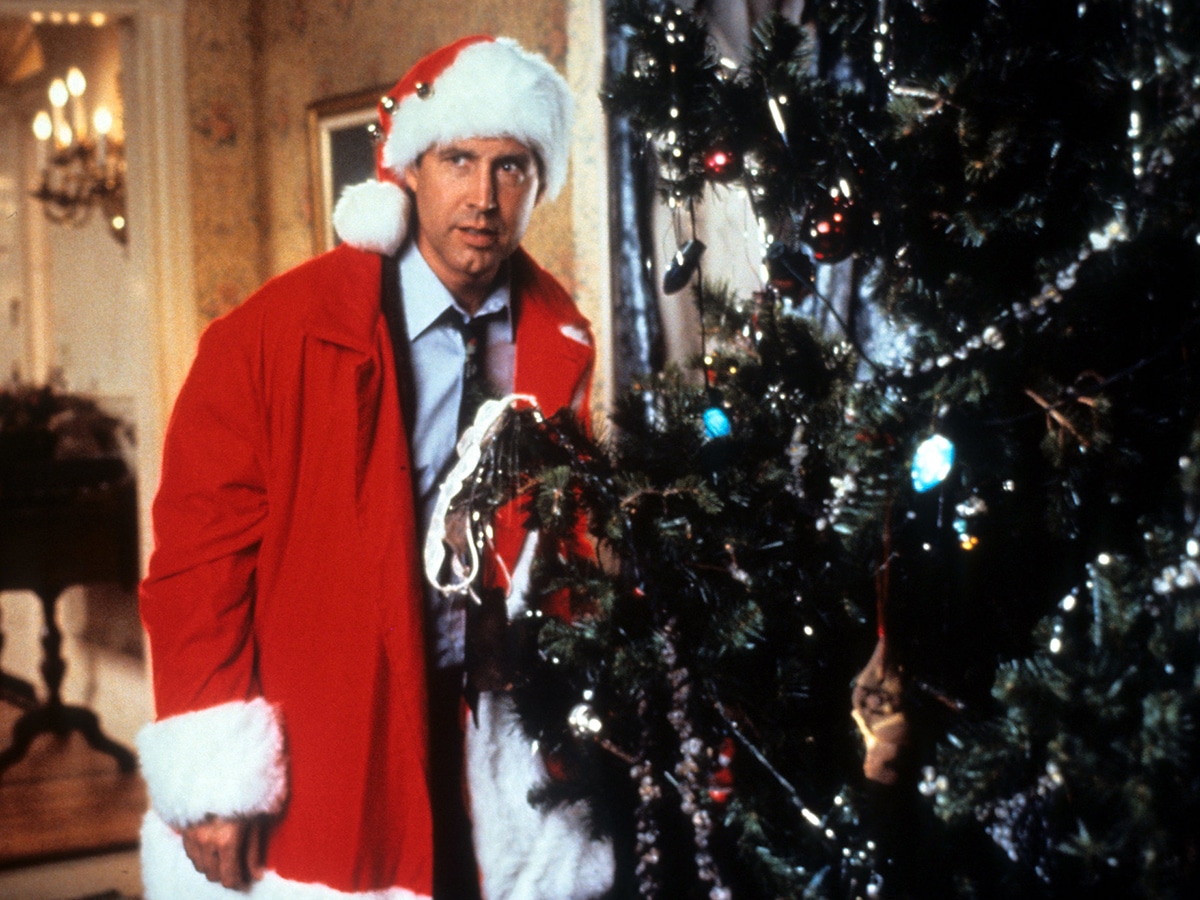 3. National Lampoon's Christmas Vacation
The third of the National Lampoon's Vacation series and developed from a short story by John Hughes, Christmas Vacation finds the Griswold family back at home and preparing for the festive season. With Chevy Chase reprising his role as Clark Griswold alongside Beverly D'Angelo as his wife Ellen, it's full of the franchise's famous hijinks and has come to be regarded as a true Christmas classic.
Release year: 1989
Director: Jeremiah S. Chechik
Rating: 7.6/10 IMDb; 68% Rotten Tomatoes; 3/5 Common Sense Media
Cast: Chevy Chase, Beverly D'Angelo, Randy Quaid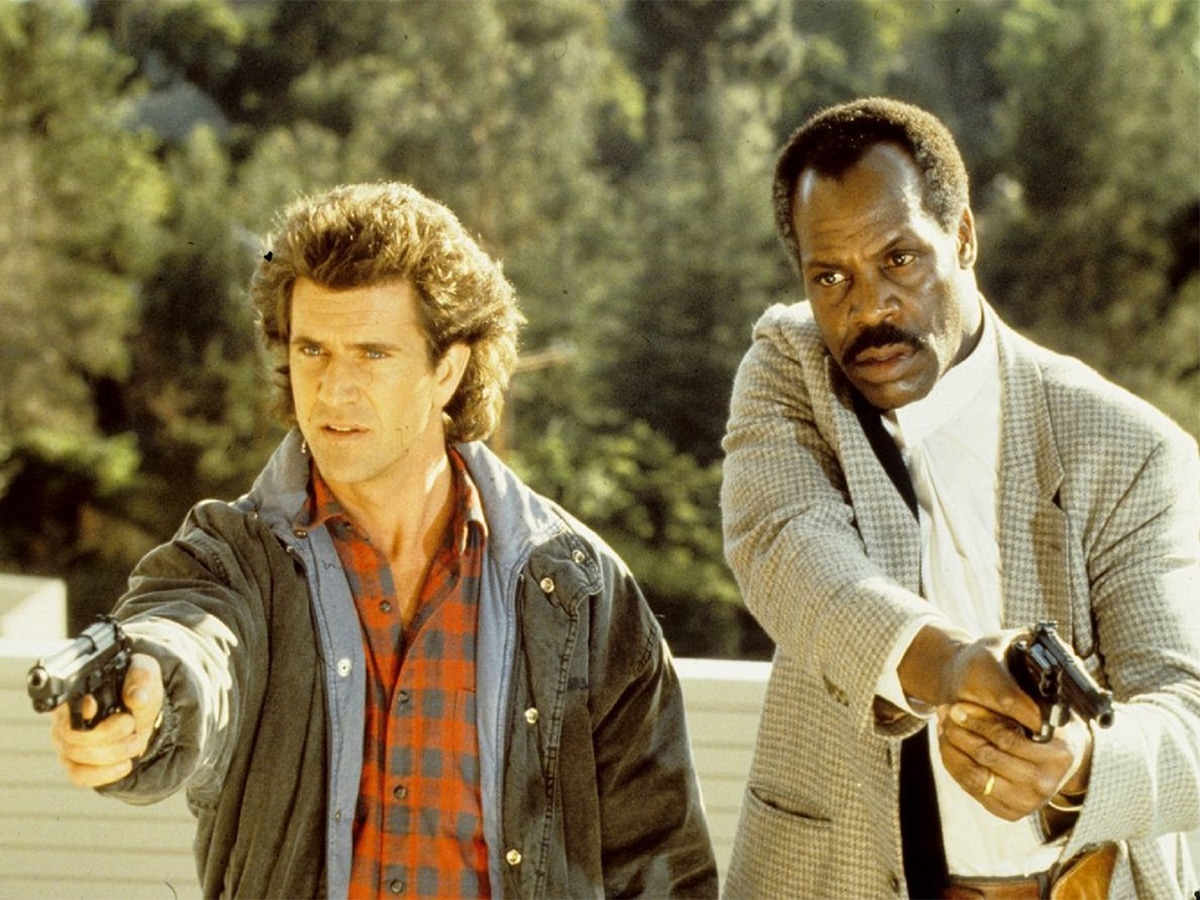 4. Lethal Weapon
The quintessential buddy cop film, Lethal Weapon was originally written in six weeks by the then-23-year-old Shane Black. It paired Mel Gibson and Danny Glover as a pair of odd-couple detectives tasked with investigating a Los Angeles drug ring and forging an unlikely friendship. The script is packed with Black's trademark, rule-breaking wit and character-driven drama and the film paved the way for films like Rush Hour and Bad Boys.
Release year: 1987
Director: Richard Donner
Rating: 7.6/10 IMDb; 80% Rotten Tomatoes; 3/5 Common Sense Media
Cast: Mel Gibson, Danny Glover, Gary Busey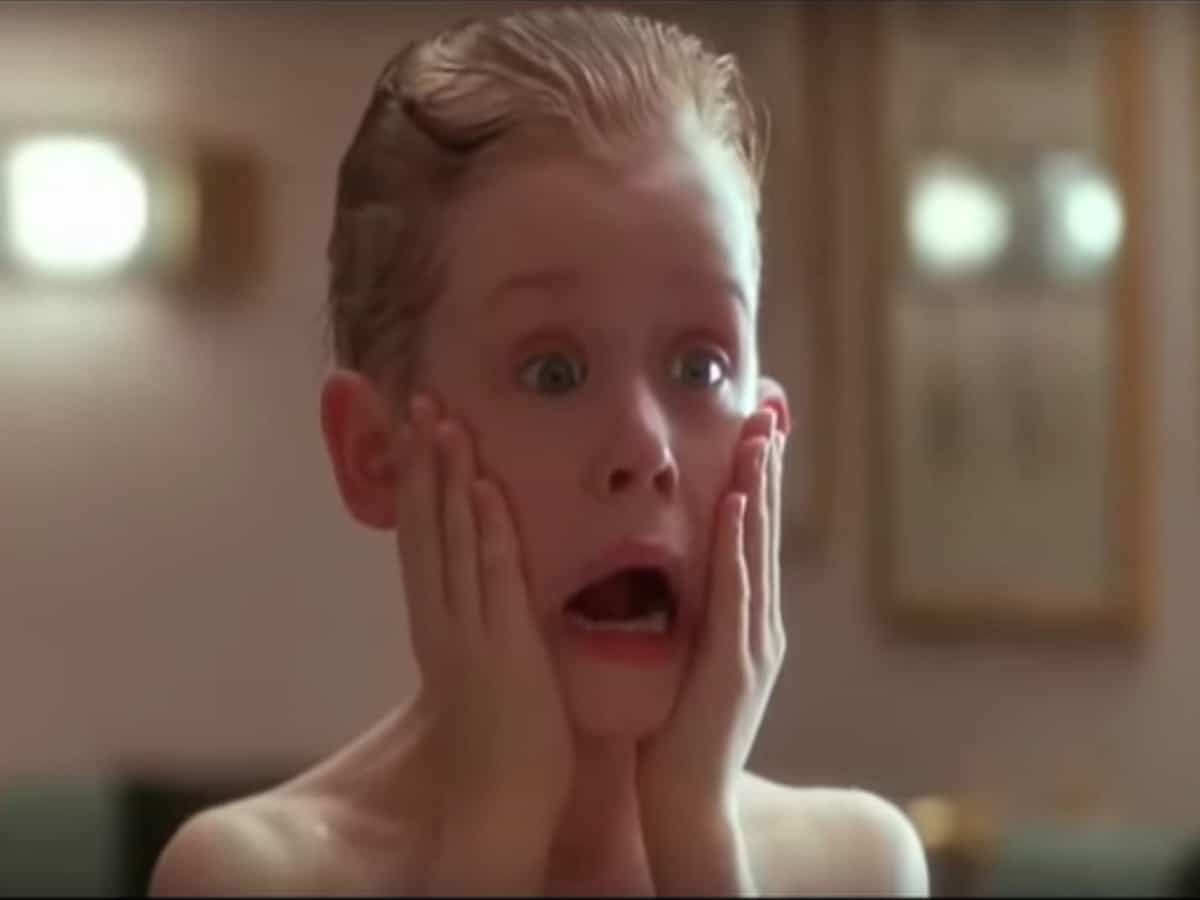 5. Home Alone
The iconic 1990 film written by John Hughes and starring Macaulay Culkin as Kevin McCallister, Home Alone is arguably the most famous Christmas film in history. After being accidentally left behind when his whole family fly to Paris, Kevin must defend his house from two burglars (Joe Pesci and Daniel Stern) using his childlike cunning and homemade booby traps.
It grossed over $470m at the box office and held the title of the highest-grossing live-action comedy film of all time until it was overtaken in 2011 by The Hangover Part II.
Release year: 1990
Director: Chris Columbus
Rating: 7.6/10 IMDb; 67% Rotten Tomatoes; 4/5 Common Sense Media
Cast: Macaulay Culkin, Joe Pesci, Daniel Stern, John Heard, Catherine O'Hara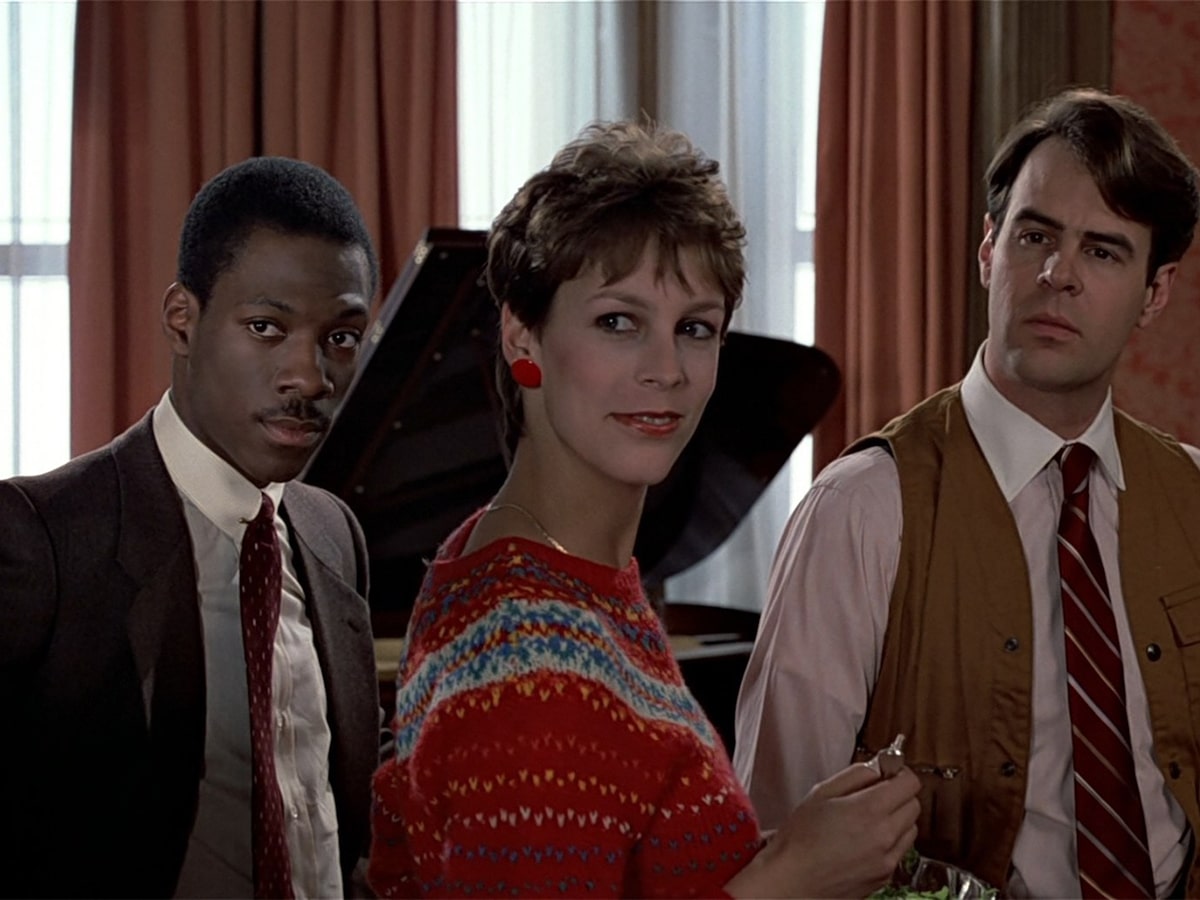 6. Trading Places
Another odd-couple comedy, this time with Dan Aykroyd and Eddie Murphy as a commodities broker and street hustler respectively, in a modern reimagining of Mark Twain's novel The Prince and the Pauper.
The film centres around a bet made by Aykroyd's colleagues, who engineer it so that the two men's lives are switched in an attempt to settle the nature versus nurture debate. It's a socially-aware comedy and makes great use of Aykroyd and Murphy's comedic talents.
Release year: 1983
Director: John Landis
Rating: 7.5/10 IMDb; 88% Rotten Tomatoes; 69% Metacritic
Cast: Dan Aykroyd, Eddie Murphy, Ralph Bellamy, Don Ameche, Denholm Elliott, Jamie Lee Curtis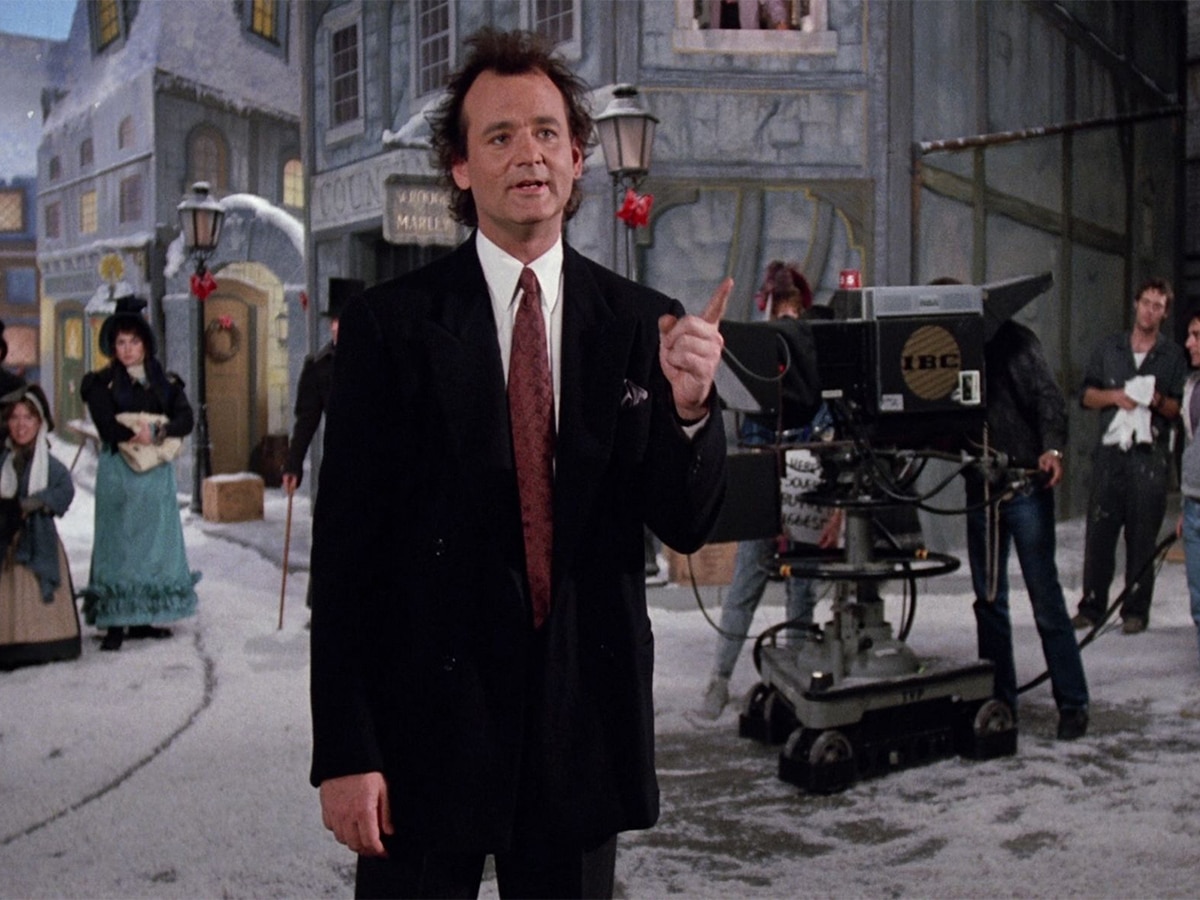 7. Scrooged
Along with Trading Places, Scrooged proves classic novels are often fertile ground for Christmas comedy adaptations, starring Bill Murray in a cinematic retelling of Charles Dickens's A Christmas Carol.
Despite the perfect casting of Murray as the Scrooge-like TV exec Frank Cross and Richard Donner's direction, the film was only a moderate box office success and received mixed reviews from critics.
Release year: 1988
Director: Richard Donner
Rating: 7/10 IMDb; 71% Rotten Tomatoes; 38% Metacritic
Cast: Bill Murray, Karen Allen, John Forsythe, Bobcat Goldthwait, Carol Kane, Robert Mitchum, Michael J. Pollard, Alfre Woodard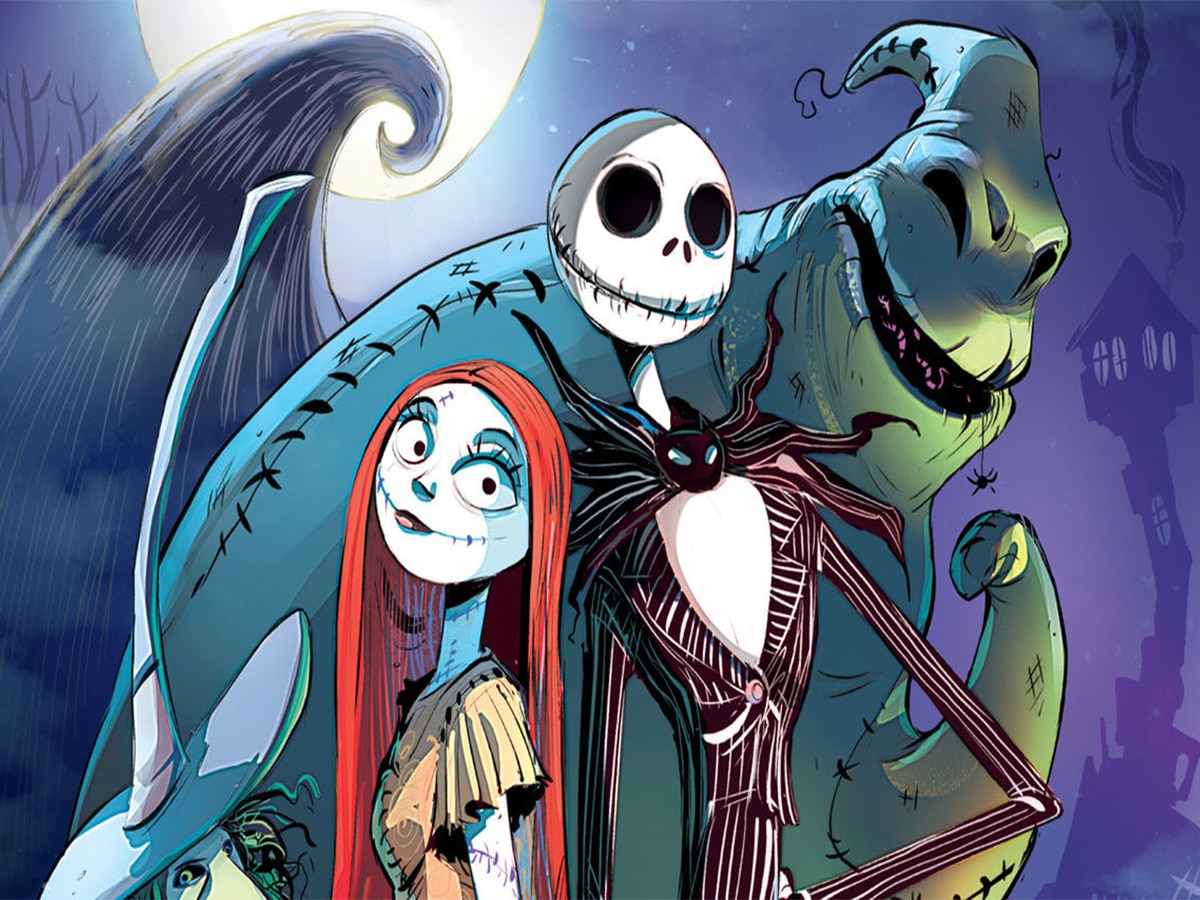 8. The Nightmare Before Christmas
Based on Tim Burton's original story and characters, The Nightmare Before Christmas was a true one-of-a-kind when it released in 1993. A stop-motion, fantasy, musical Christmas film, it features Jack Skellington, a resident of Halloween Town, who accidentally opens a portal to Christmas Town and becomes enamoured with their cheerful festivities.
It marked a departure for Disney away from more conventional animated films like Aladdin and topped Rotten Tomatoes' list of the Top 25 Best Christmas Movies.
Release year: 1993
Director: Henry Selick
Rating: 8/10 IMDb; 95% Rotten Tomatoes; 5/5 Common Sense Media
Cast: Danny Elfman, Chris Sarandon, Catherine O'Hara, William Hickey, Glenn Shadix, Paul Reubens, Ken Page, Ed Ivory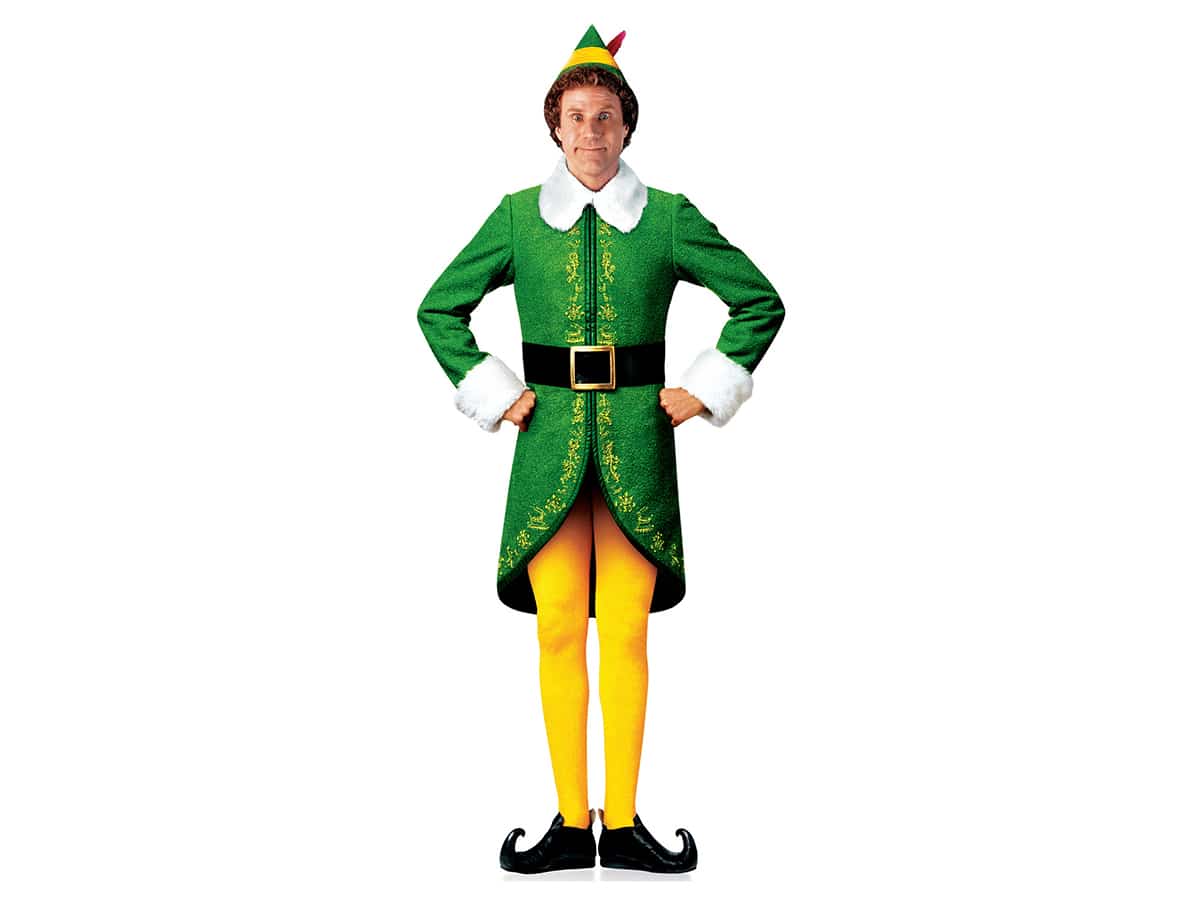 9. Elf
Elf features Will Ferrell as Buddy, one of Santa's elves who discovers he is actually a human and travels to New York to find his real father. A heartfelt and charming film, it seemed an uncharacteristic choice for resident comedic man-child Ferrell, but went on to become a box office and critical smash.
Release year: 2003
Director: Jon Favreau
Rating: 7/10 IMDb; 85% Rotten Tomatoes
Cast: Will Ferrell, James Caan, Zooey Deschanel, Mary Steenburgen, Edward Asner, Bob Newhart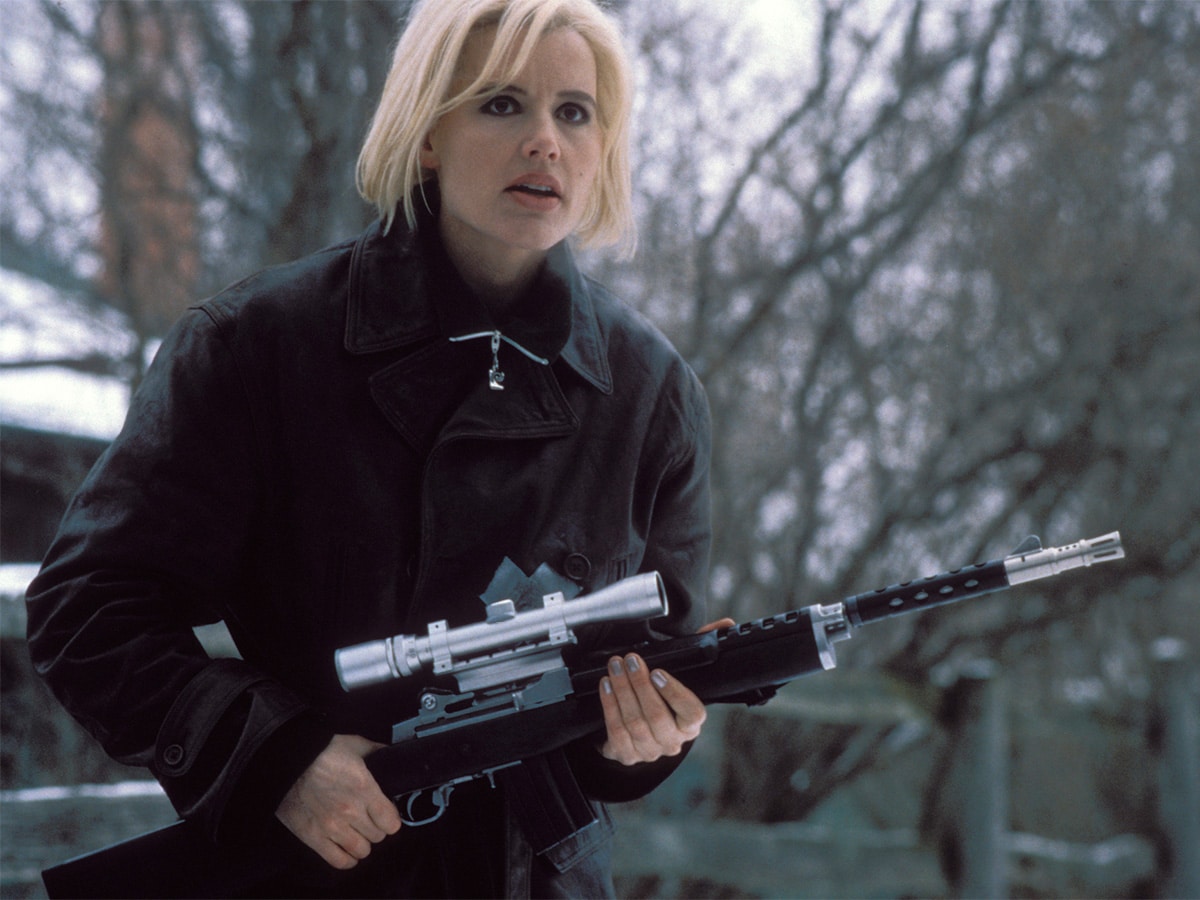 10. The Long Kiss Goodnight
From another Shane Black script, which he sold for a whopping $4m in 1994, The Long Kiss Goodnight cast Geena Davis as an amnesiac schoolteacher who discovers she is secretly a CIA assassin. She teams up with private detective Mitch Henessey (played by Samuel L. Jackson) as they try to uncover her past.
Release year: 1996
Director: Renny Harlin
Rating: 6.8/10 IMDb; 70% Rotten Tomatoes; 44% Metacritic
Cast: Geena Davis, Samuel L. Jackson, Patrick Malahide, Craig Bierko, Brian Cox, David Morse
You'll also like:
Watch This Next – List of The Best Binge Watch Series'
10 Best Martial Arts Movies
10 Iconic Sunglasses from Films