PlayStation 5 Review: Here's Everything You Need to Know
Sony led the last generation of gaming thanks to a wider selection of exclusives and some better decision making than its rival. Now Microsoft is turning things around with its Series X, and early signs are looking promising. So Sony needs to get a lot right for the PS5 to keep the momentum going. Having now spent a month with the new console and racked up around 30 hours of playtime, we do have some concerns about the hardware, but there's certainly a lot to like—particularly the new DualSense controller. For those who are waiting for more stock to arrive, here's what you need to know regarding your upcoming PlayStation 5:
You'll also like:
INTERVIEW: Tim Cahill is Making a FIFA 22 Comeback
21 Best Gaming Headsets for the Next-Gen Experience
A New James Bond 007 Game is Coming From the Makers of 'Hitman'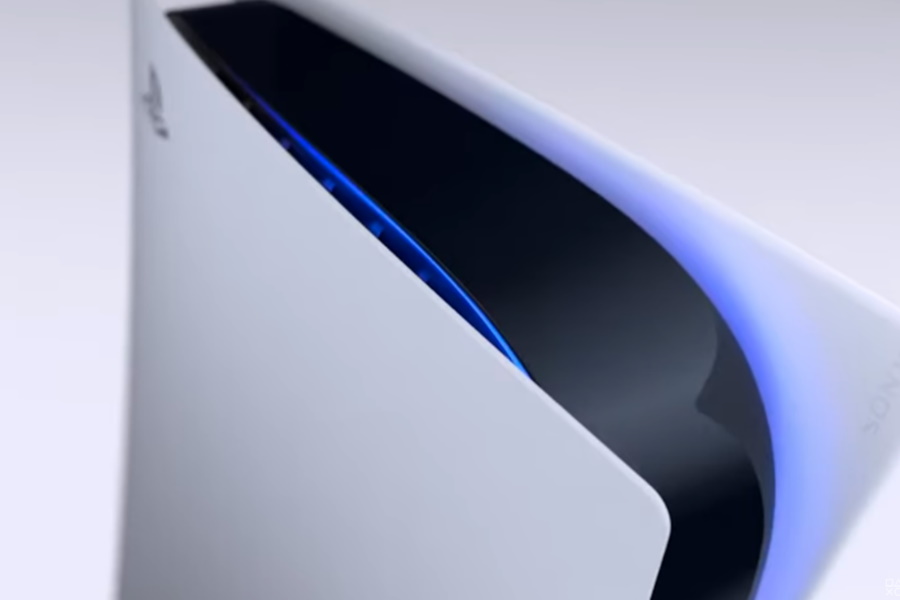 PlayStation 5's Design
By now, everybody knows what the PlayStation 5 looks like. It's the two-tone behemoth that throws subtlety out the window. But it's not until you get up close and personal with the new console that you can begin to understand the intricacies of its design, for better and worse.
First off, you need to know that the PS5 is huge! Measuring in at 390mm x 260mm x 105mm, this next-gen console is around double the size of the original model PS4 and the largest gaming console to date. The design itself resembles something between an oyster shell and Stormtrooper's helmet. The matte white outer shell is designed in a way that promotes airflow for the cooling requirements of the gloss back unit within. The main issue with the rounded design is that it wobbles slightly when touched. Maybe we're being pedantic but we would have preferred a flat bottomed console.
At the front and in the centre, you will find two USB ports—one USB-A and one USB-C. Spin around to the rear and you will find two additional USB-A ports, ideal for those who like to keep the cables hidden when not in use. There's also an Ethernet port at the back for those who prefer a physical connection, plus power and HDMI 2.1 connection. A subtle strip of lighting at the top end illuminates blue when the console is powered on and changes to orange when it's in standby. It's similar to that of the PS4.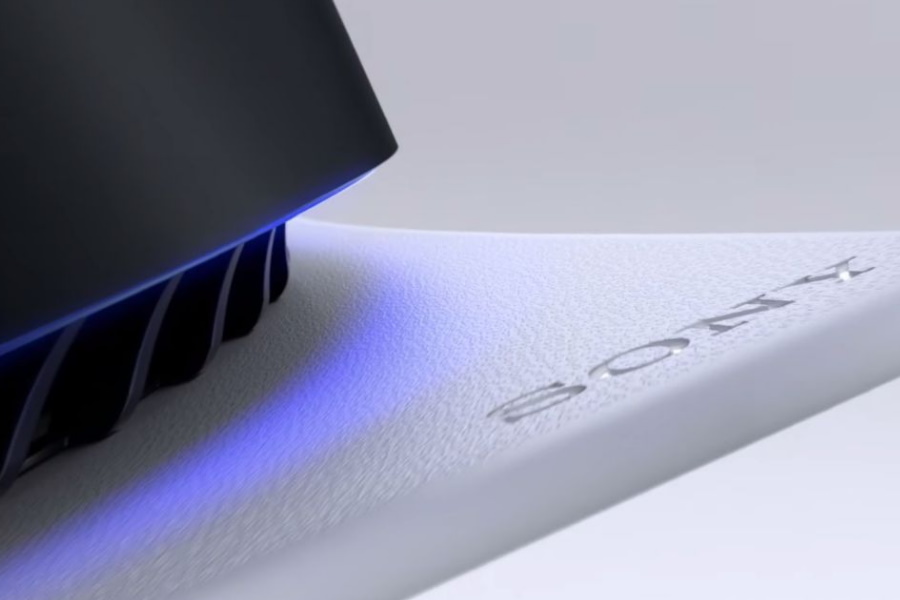 It's worth noting that the PS5 does not have a PlayStation camera connection, so a PSVR headset won't work without an additional accessory. The good news is that Sony is giving these out to VR owners for free. You can request one via the PlayStation Support page.
The console can lay on its side or stand upright when mounted on the stand that's included in the box. The stand is used no matter which way you orientate your console. When lying flat, the stand raises the console slightly and balances it for what we assume is increased airflow.
What is Included in the PS5 Box?
What's inside the PS5 box? Everything you need to take your gaming next-gen. Well, everything except the 4K TV.
PlayStation 5 console
Wireless DualSense controller
HDMI 2.1 cable
Power cable
USB-C to USB-A charging cable
Console stand
Manual/warranty booklet
HDMI 2.1 is the latest technology which supports a range of higher video resolutions and refresh rates. It's recommended that you use this cable unless already using an HDMI 2.1. Also, the charging cable for the DualSense controller is only 150cm long, so not really long enough for you to be sitting back in a chair or on the couch. So be sure to charge your DualSense between sessions.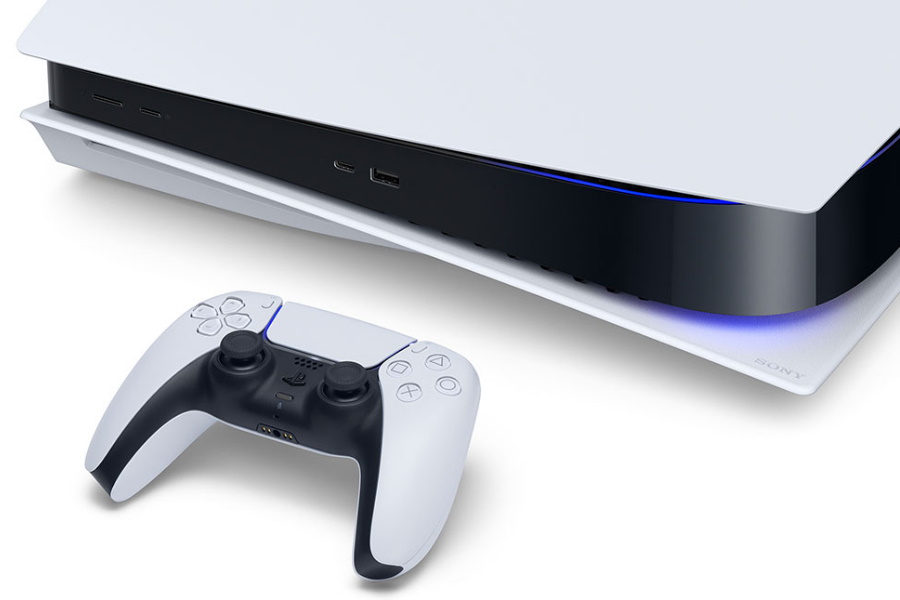 PlayStation 5 Specs
With great size comes great responsibility. Thankfully, Sony has packed this black and white beast with enough horsepower to make games run faster and look better than before. Here's a brief look at the hardware specs for those who are all about the numbers:
CPU: AMD Zen 2 CPU, 8 cores at 3.5GHz (variable frequency)
GPU: 10.28 Teraflops, 36 CU @ 2.23GHz (variable frequency)
RAM: 16GB GDDR6/256-bit
Internal Storage: Custom 825GB SSD
Optical Drive: 4K UHD Blu-ray Drive (unless purchasing digital version)
Sound: Tempest 3D Audio
Even with 825GB of internal storage, there are only around 665GB available for games, videos and images. Currently, PS5 games do not support portable SSDs, but PS4 games do. A firmware update is expected to add in support at a later date. And if you're like me and have great taste, you might be pleased to know that the premium PS4 Sennheiser GSP 670 headset also works with the PS5 without any hassle.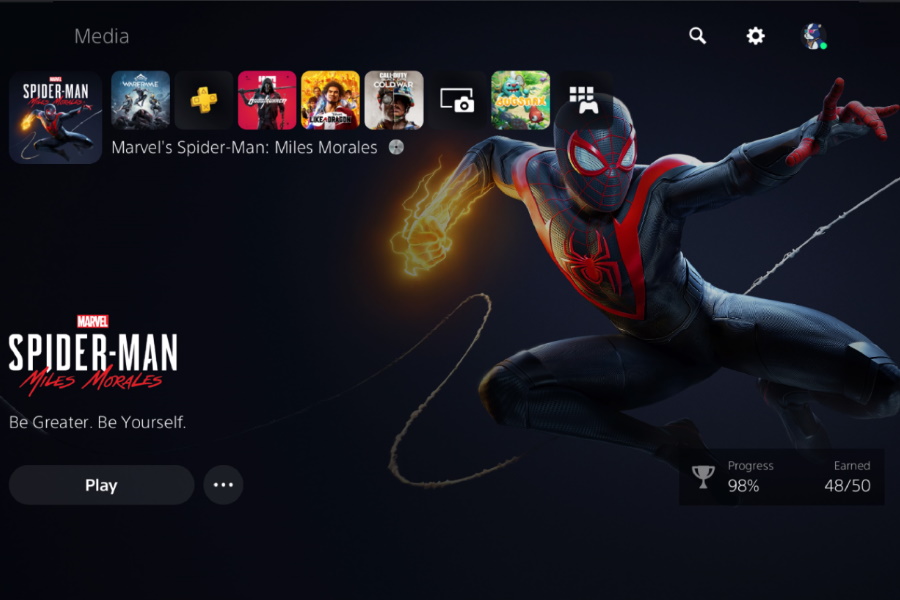 PlayStation 5 Dashboard
Exploring the PlayStation 5 Dashboard (User Interface)
The PS5 dashboard will feel familiar enough to anyone experienced with a PS4 but also offers enough changes and enhancements that it feels unique and equally confusing, at least early on. Sony has taken the minimalist path and it makes the UI look incredibly sleek and modern. Game tabs remain at the top of the screen but are significantly reduced in size so that gorgeous game art can feature front and centre. Having game art presented on the home screen means you will always be treated to different images depending on what's installed. There's no need for PlayStation themes anymore, which may annoy those who purchased premium ones for PS4.
The other big difference is the accessories, trophies and friends tabs are now at the bottom of the screen and reachable only by pressing the PS button on the controller instead of scrolling. We found this to be frustrating as pop up notifications also use the PS button and it's easy to be taken to a notification while trying to access a menu. One thing we do like is the new feature that shows your total time spent playing PS5 and PS4 games.
Completionists and trophy hunters will appreciate the addition of the Activities tabs which measure progress towards in-game goals and allows you to quickly jump into specific moments of a game. Activities has a lot of potential and it will be interesting to see how it's utilised over the coming years.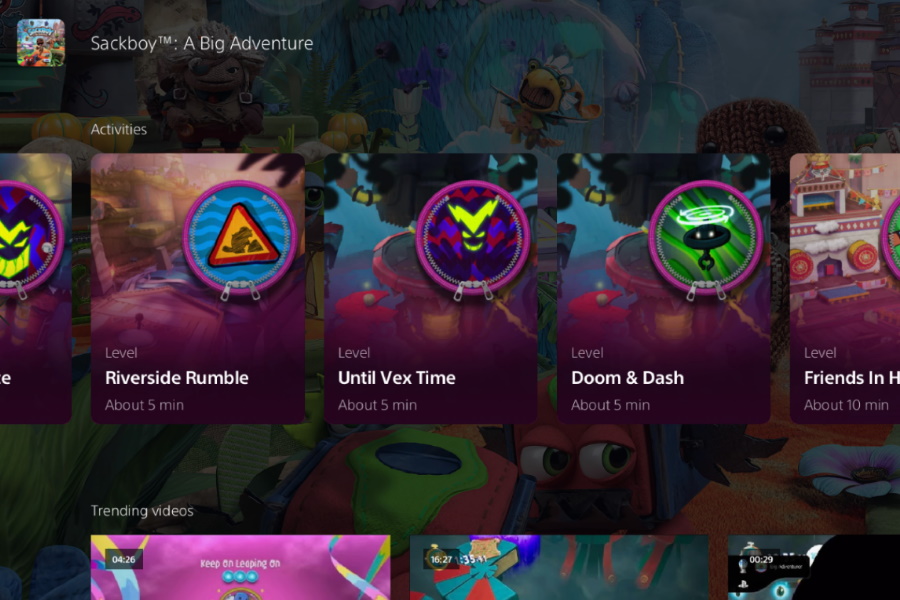 Activities Tabs
Games and Apps
So far, there are around 20 or so PS5 games available. Most are enhanced versions of PS4 games with just a select few next-gen exclusives so far. Current highlights include:
Spider-Man: Miles Morales
Astro's Playroom
Demon Souls
NBA 2K21
Assassin's Creed Valhalla
Dirt 5
Watch Dogs: Legion
Call of Duty: Black Ops Cold War
Related: Every PS5 and XBX Game Available Right Now
The PS5 is also backwards compatible with almost every PS4 game. Of the 3000-plus games available, only 10 or so PS4 games don't work and it's a forgettable bunch anyway. So far, we have installed Ghost of Tsushima and Yakuza: Like a Dragon on the PS5 and both perform just like they would on the PS4 but with load times cut in half. Of course, you can expect performance to differ from game to game.
There's currently a small selection of streaming apps available including all the mainstream ones plus a few Aussies exclusives. We're talking:
Netflix
Stan
Amazon Prime
Disney+
Twitch
Spotify
Apple TV
WWE Network
YouTube
Crunchyroll
7 Plus and more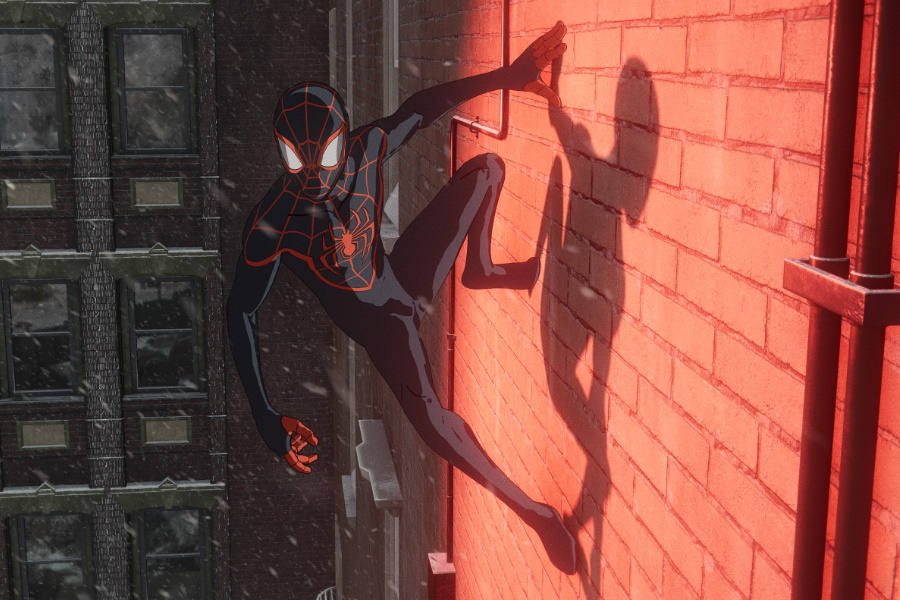 PS5 Performance
The graphical prowess of the PS5 is not a huge leap forward from the last generation, but it's still a meaningful one. Many of the improvements are subtle, or at least this is the case with the launch titles. Spider-Man: Miles Morales has almost zero loading times when you boot the game and when you respawn following death. Not all titles benefit like Spidey, but we are yet to see a load screen hang around for anywhere close to the length of those we experienced on PS4.
Ray tracing adds impressive lighting effects which you can enjoy in the puddles along the streets of NYC and in the reflections of the many skyscrapers. Although to activate ray tracing, Spider-Man has to drop down to 30 frame per second from the standard 60. We're unclear if this is the case with other games, but with Spider-Man you can choose between frame rate and ray tracing, not both at the same time.
We have played several of the launch titles on a 4K monitor and also on an older LED TV. You will want a 4K TV with HDR to make full use of the new technology, otherwise next gen won't look nearly as good as it's supposed to.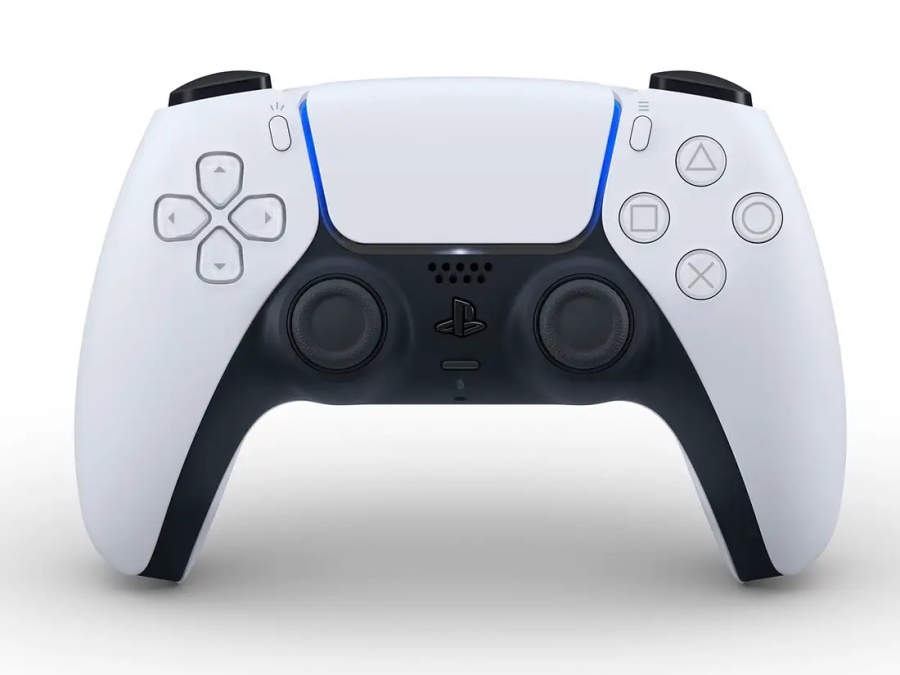 The DualSense Difference
The new DualSense controller (RRP $109) feels great in the hands and has real potential to set PlayStation apart throughout this new generation. We can appreciate Microsoft's attitude of if it ain't broke, don't fix it, but Sony aimed at creating more immersive gaming and has succeeded.
The DualSense's haptic feedback technology offers precision rumble/vibrations coming from very specific parts of the controller. In Astro's Playroom for example, the vibrations come from under particular buttons and at the bottom of the controller to replicate the feedback of the robot's footsteps. It's surprisingly accurate and feels like the first real advancement in rumble technology since Nintendo first introduced it during the 1990s.
The other big addition to the DualSense is the adaptive triggers. They now offer resistance against your hands to potentially simulate the weight of a weapon or the kickback from a firing gun. This can be experienced best in Call of Duty: Black Ops Cold War. We say potentially simulate because it's up to a game's developers whether to implement these features or not. Only a few games in the launch line-up make good use of them. So it's hard to say how these features will shape the future of gaming but we're keen to see the creative ways that developers make games more immersive. You can read my full thoughts on the haptic feedback and adaptive triggers in a previous post right here.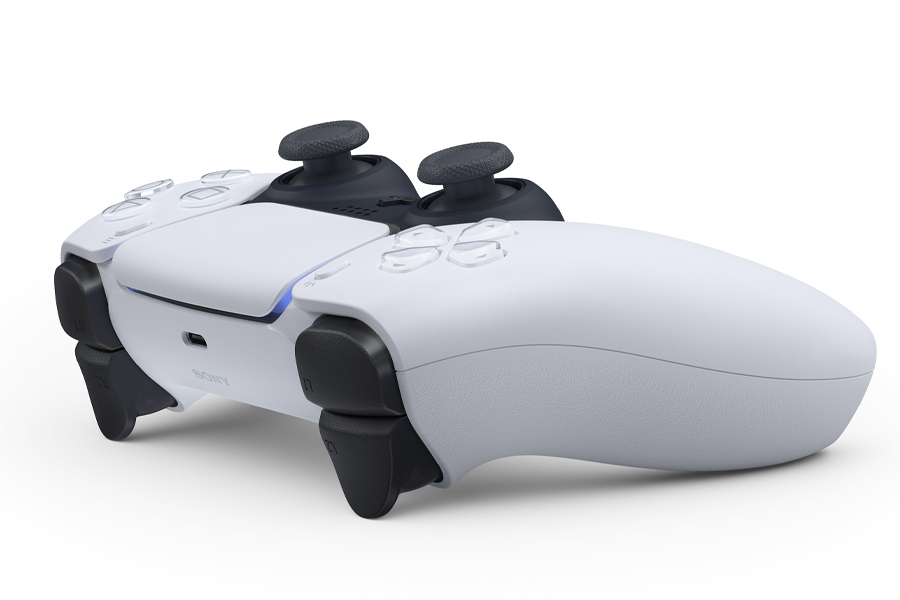 The DualSense itself is a comfortable controller. It's significantly heavier than the PS4's DualShock but makes up for the weight with longer arms and sturdier grip on the back for a better hold. The Share button from PS4 is gone, instead replaced with a Create button, which does the same screen grabs and footage recording. There's an extra button at the base of the centre which can mute or activate the built-in microphone, and the triggers are larger for better pushing. You are looking at around 6-8 hours of playtime between charging.
The Verdict
With a great selection of launch titles and a well-considered user interface, players will be stoked with the PS5 experience (when there's enough stock to go around). Although the limited internal storage and mammoth size of the console might convince some to wait around for news of a PS5 Pro or PS5 Slim. Sony has already teased a new Horizon, Gran Turismo and God of War among others, so that great selection of PS exclusive is not too far off. We just hope that the developers make good use of the DualSense features, because right now, the controller is what gives Sony the edge over the competition.
The PlayStation 5 is sold out until an undisclosed time in 2021. When available, you will be able to pick up the disc-less digital edition for AU $599 or the PS5 with an 4K UHD Blu-ray Drive for $749.
The writer received a PlayStation 5 by the courtesy of the brand