GTA 6 Trailer to Land in Less than a Month
The wait is (almost) over. Rockstar Games has officially confirmed that the next instalment in the Grand Theft Auto series will be dropping a new trailer in a matter of weeks. Taking to X, the company revealed that the trailer "for the next Grand Theft Auto" will be released in early December. The upcoming title, still awaiting its official name but likely to be dubbed GTA 6, is anticipated to introduce the series' first female protagonist and will reportedly be set in a fictionalized version of Miami, reminiscent of the setting in 2002's GTA Vice City.
While there was no mention of a release date, the big reveal of the GTA 6 trailer is set to coincide with Rockstar Games' 25th anniversary celebration. The company took to X to express its gratitude, acknowledging the incredible support from players globally.
"Next month marks the 25th anniversary of Rockstar Games. Thanks to the incredible support of our players worldwide, we have had the opportunity to create games we are truly passionate about," Rockstar tweeted. Aside from telling us when the trailer is dropping, the GTA developer, in their classic fashion, is keeping things under wraps and didn't reveal much of anything.
RELATED: GTA 6: Release Date, Vice City and Ryan Gosling Rumours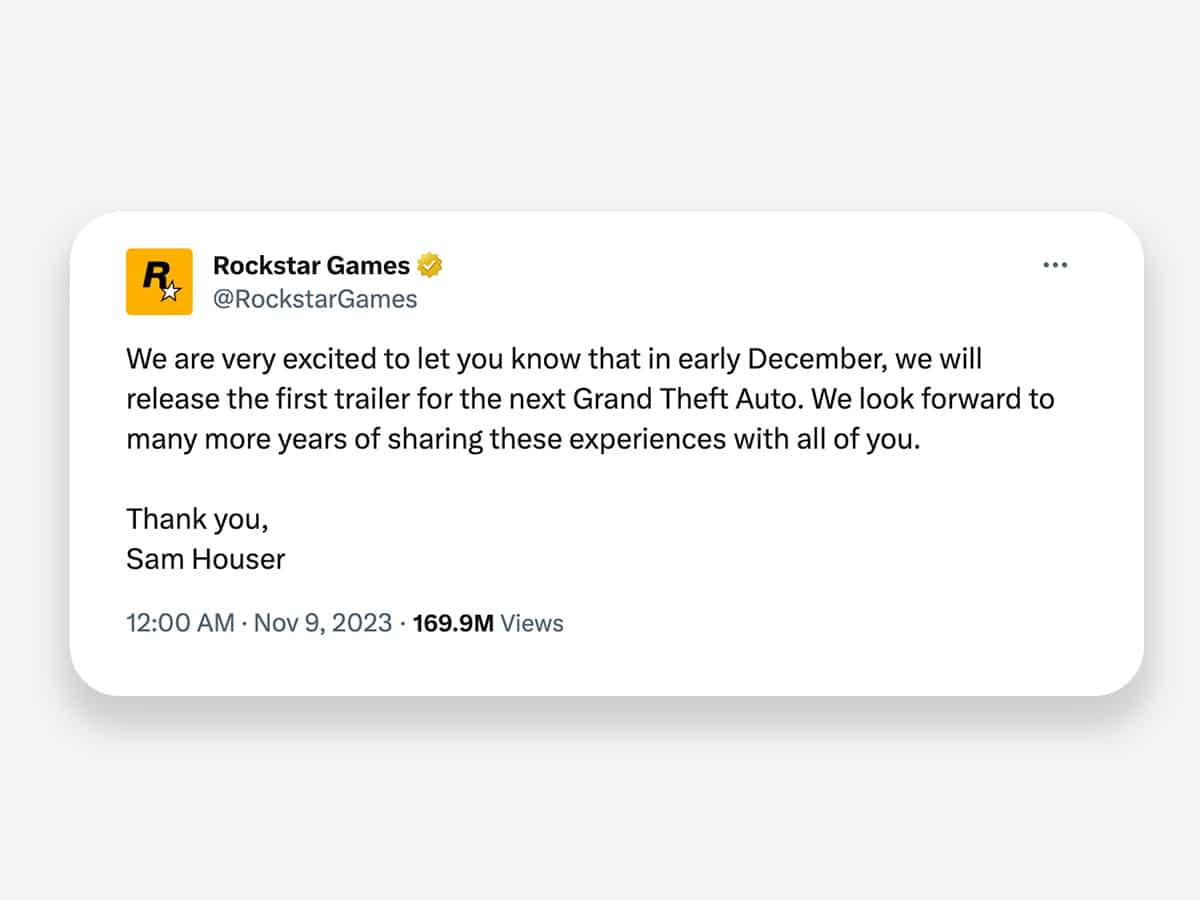 GTA 6 has been in development for a considerable time and is one of the most awaited games of this decade. Despite leaks hinting at everything from an adaptive map to a full-blown real-life simulation experience and claims of it being the most expensive video game ever created, official details about the title are still pretty scarce. The game suffered a massive hack that led to a huge leak of supposed details for the game, the main takeaway being that it could return to Vice City and feature multiple playable protagonists.
Anticipation for the game is sky-high, and even Take-Two CEO Strauss Zelnick is tuned into the buzz and the competitive landscape. In an interview with Inverse, Zelnick emphasized that Take-Two and its labels, like Rockstar Games, are aware of the competition.
Zelnick remarked, "We're looking over our shoulders at our competitors. We're terrified at all times, or we're not doing enough. There's no one who says, 'This is a perfect product, we're really proud of it. Let's take a deep breath, go to the beach.' We have to wake up and do it again, the next step."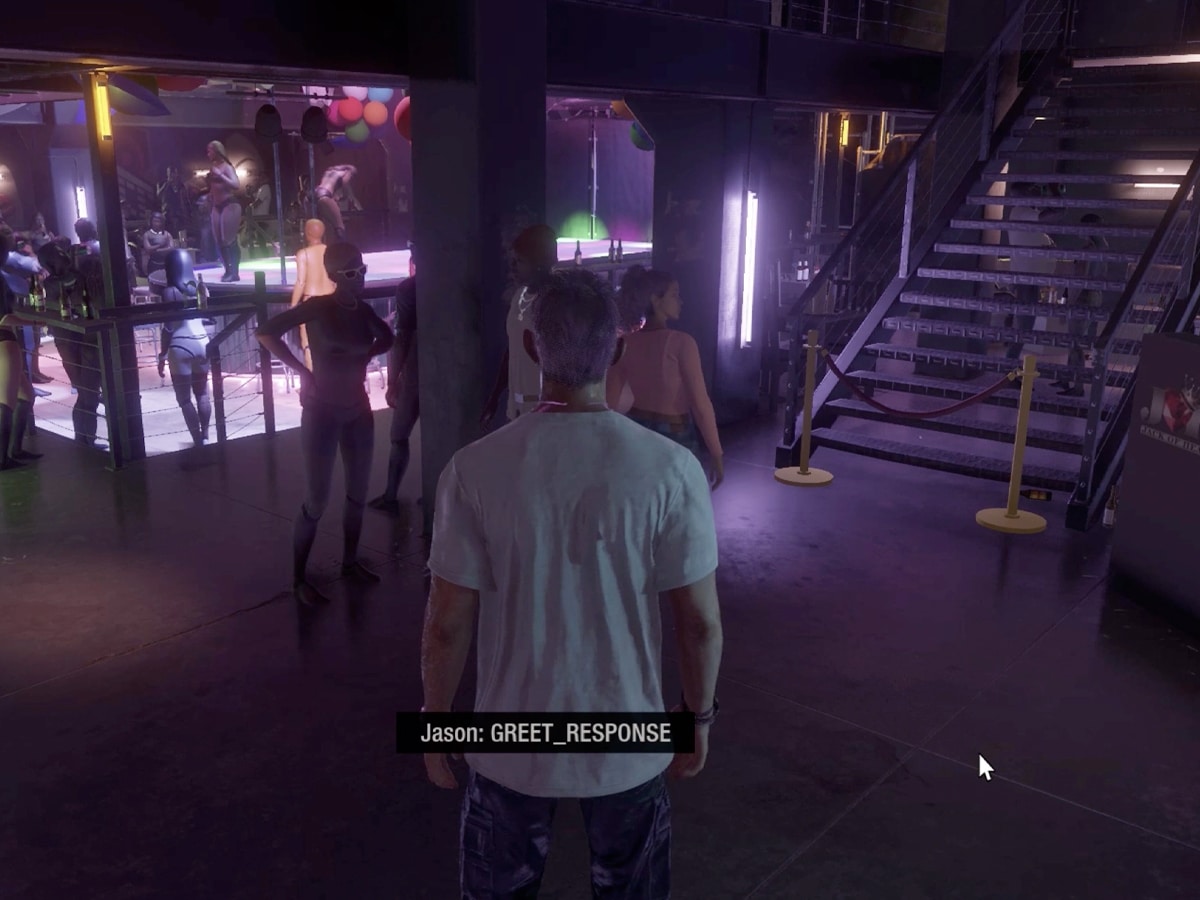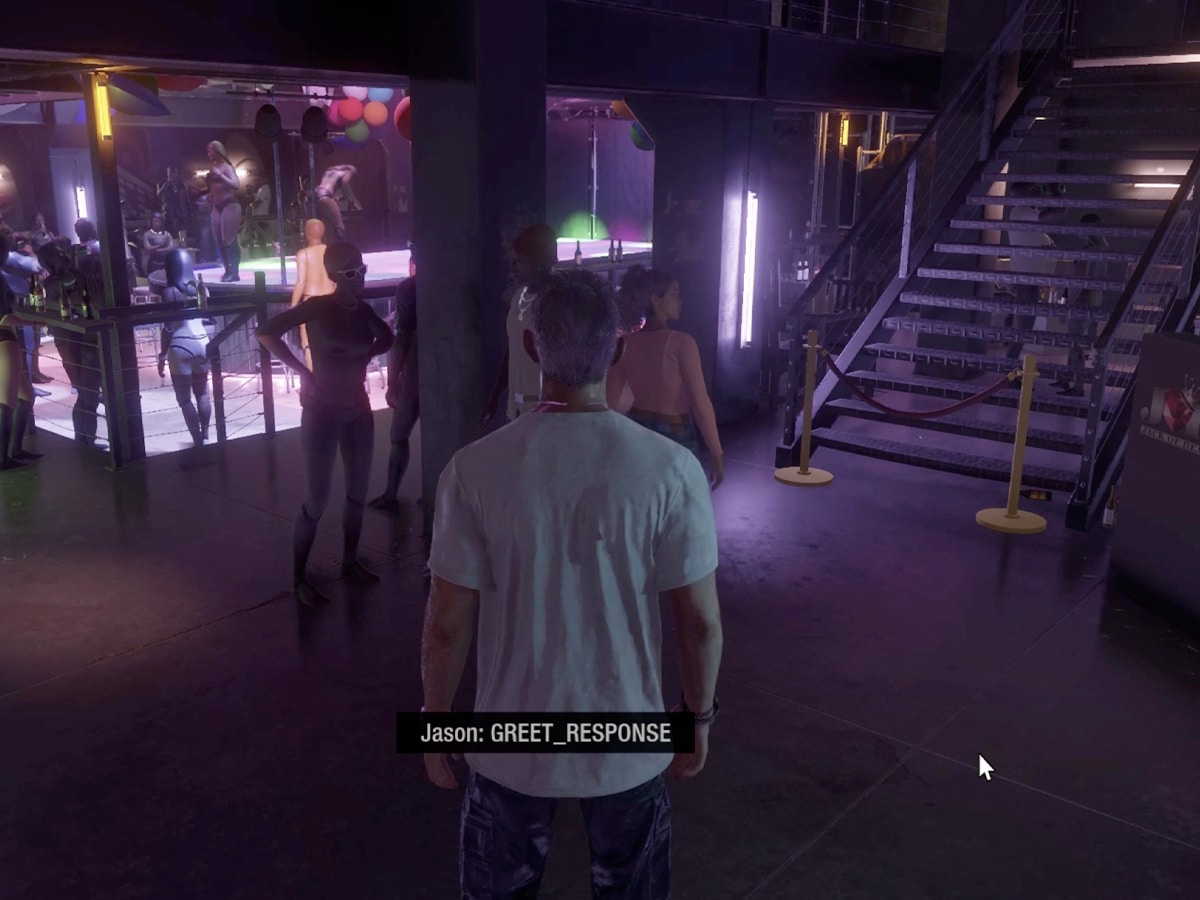 There's a lot of speculation about the updates and improvements we might get to see in GTA 6 compared to the last instalment. While the specifics are still under wraps, Zelnick has hinted at the possibility of leveraging advancements in technology, such as generative AI, to enhance non-player character dialogue and interactions.
---
Featured Video from Man of Many
---
Even though he didn't confirm the use of generative AI in GTA 6, he discussed the concept in a broader sense, saying, "Everyone's working on that. You're a playable character, you're interacting with the non-playable character. That interaction is currently scripted. And the non-playable characters are generally not very interesting. You could imagine all the NPCs becoming really interesting and fun."
---
Featured Video from Man of Many