You're in the mood for a movie. You make yourself some popcorn. You turn on your TV. You start scrolling through Netflix movies. Twenty minutes later, your popcorn is empty and you still have no idea what to watch, dammit! You turn to your trusty mate Google and type in "best movies on Netflix". You find this handy Man of Many guide. You breathe a sigh of relief. All is right in the world again.
Now you can safely stop scrolling and instead, find all the best movies on Netflix Australia right here and now. Because honestly, there are so many killer options, it's easy to get scroller fatigue. It's kind of like dating apps. But at least your next bingeable release isn't gonna tell you you're his dream girl and proceed to ghost you two hours later (oh wait, this isn't my diary…) Unfunny jokes aside, we've graciously sorted these best Netflix movies into genres for you because if you're anything like me, you're not gonna even bother with horror. Not now, not tomorrow, not ever. Not sorry. From Hustle to The Prestige, Arrival to Knives Out and beyond, here are the best Netflix Australia movies that you can bookmark for later when you're wondering what to watch on Netflix (an everyday occurrence for me, tbh).
Best Netflix Movies at a Glance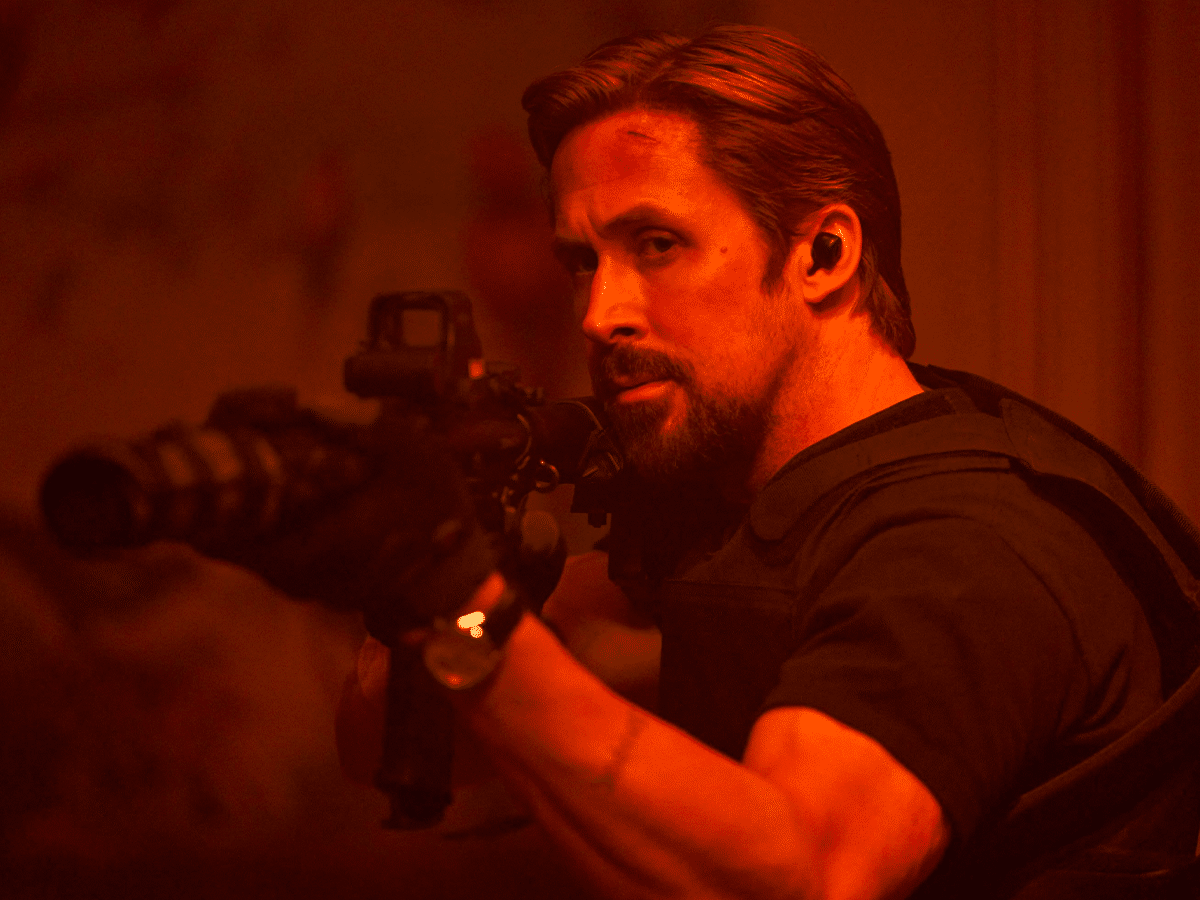 1. The Gray Man (2022)
With an all-star cast like this, there's no wonder this is one of the best movies on Netflix right now. When the CIA's most skilled operative (Ryan Gosling) accidentally uncovers dark agency secrets, a psychopathic former colleague (Chris Evans) puts a massive bounty on his head, which as you can imagine, sets off a global manhunt by international assassins. Fun, right? While not all of the reviews have been positive, The Gray Man is a bit of a light-hearted action-adventure that perfectly fills in your time. Gosling's performance is stilted, but Evans is a master as the unhinged assassin hellbent on revenge. Nothing outstanding, but this Netflix film is still worth a shot.
Want to read more about The Grey Man? Check out our full guide to the hit Netflix film.
IMDB rating: 6.5
Starring: Ryan Gosling, Billy Bob Thornton, Chris Evans
Release date: 14 July 2022 (Australia)
Directors: Joe Russo, Anthony Russo
Distributed by: Netflix
Adapted from: The Gray Man
2. Hustle (2022)
Best for: New Netflix Movies
Comedy legend Adam Sandler is back in this drama/comedy hybrid starring as basketball scout Stanley Sugerman. Uncovering a new talent on the streets of Spain who has a difficult past, Sandler attempts to recruit this incredible street baller to the NBA. For fans of basketball, there are a lot of great cameos to watch out for in Hustle, from actual players like Anthony Edwards and Trey Young to some handy streetball trash-talk sequences that we absolutely loved. A true underdog story, this one will have you laughing and crying all in the same scene. Better yet, the real-life Bo Cruz has just scored a new lease on life, signing with Toronto for the 2023 season.
IMDB rating: 7.3
Starring: Adam Sandler, Queen Latifah, Juancho Hernangomez
Release date: 3 June 2022 (USA)
Director: Jeremiah Zagar
Distributed by: Netflix
---
Featured Video from Man of Many
---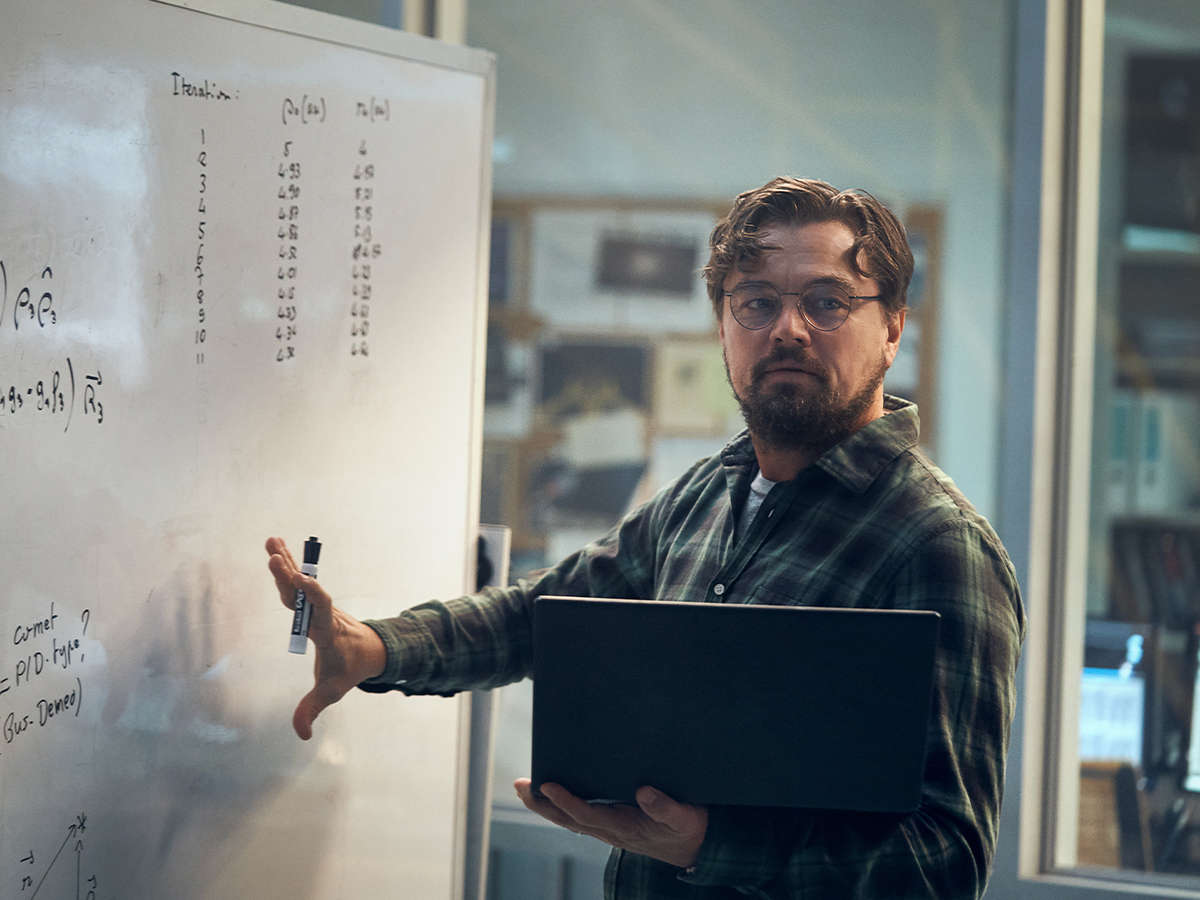 3. Don't Look Up (2021)
A comedy and disaster film rolled into one, Don't Look Up has a killer all-star cast. Two low-level astronomers (DiCaprio and Lawrence) embark on a giant media tour to warn mankind of an approaching comet that will destroy planet Earth. And, with Meryl Streep as the President who's truly indifferent to this cosmic catastrophe, you can imagine how much chaos (and anger) will ensue. We really love the casting of Meryl, and while Leo and Timothee Chalamet are criminally underutilized, Cate Blanchett comes out of nowhere and absolutely steals the show as Brie Evantree. Absolutely amazing.
For more on Don't Look Up, check out our full guide to the Adam McKay film.
IMDB rating: 7.2
Starring: Leonardo DiCaprio, Jennifer Lawrence, Meryl Streep
Release date: 10 December 2021 (USA)
Director: Adam McKay
Distributed by: Netflix
Story by: Adam McKay; David Sirota;
Box office: $1.5 million
Production companies: Hyperobject Industries; Bluegrass Films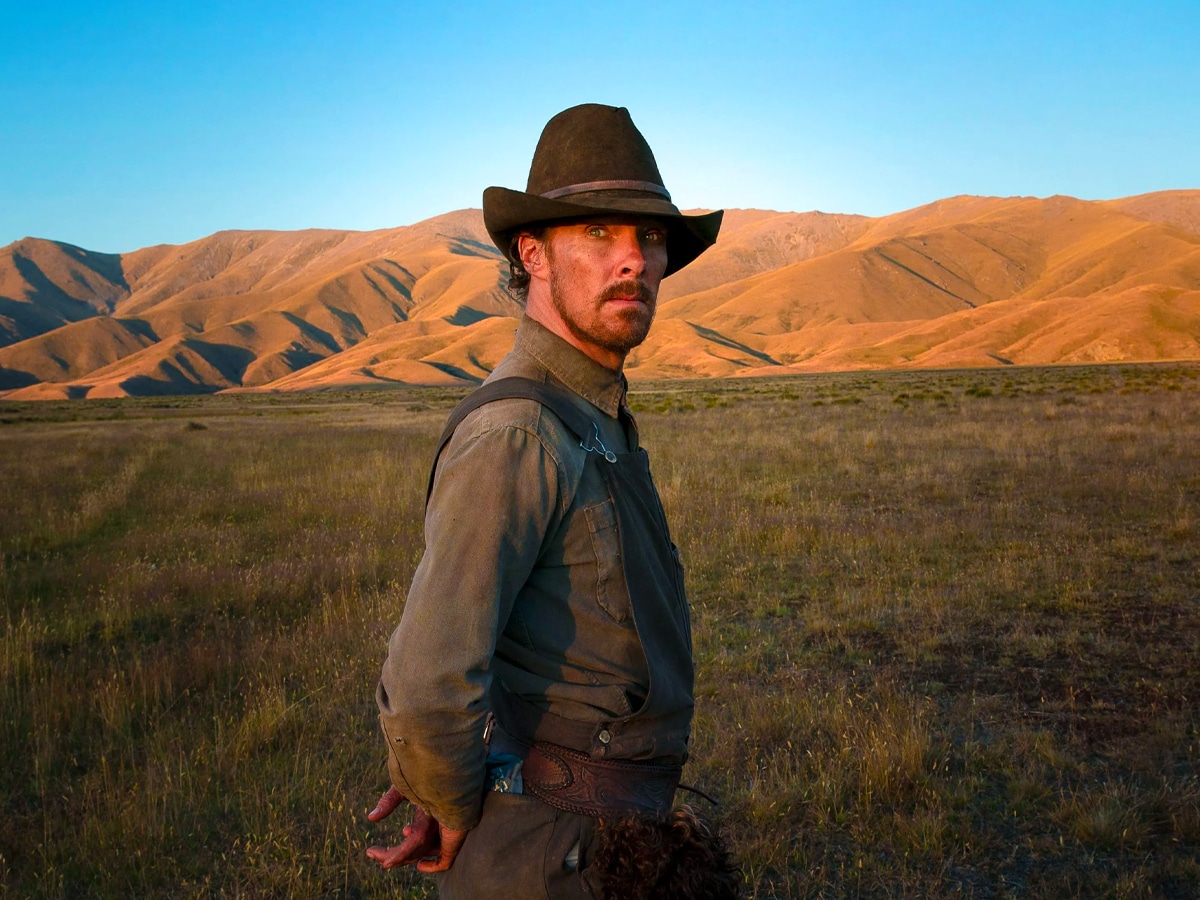 4. The Power of the Dog (2021)
If Western is your jam, The Power of the Dog – directed by Oscar-winning New Zealander Jane Campion – is definitely one of the best movies on Netflix for you. Charming rancher Phil Burbank (Cumberbatch) inspires both fear and awe in those around him. But everything changes when his brother (Plemons) brings home a new wife (Dunst) and her son. Phil's on a mission to torment his brother's new family… until the possibility of love catches him unaware.
IMDB rating: 6.8
Starring: Benedict Cumberbatch, Kirsten Dunst, Jesse Plemons
Release date: 17 November 2021 (USA)
Director: Jane Campion
Distributed by: Netflix
Adapted from: The Power of the Dog
Box office: $417,022
5. The Adam Project (2021)
Another sci-fi instalment from Netflix, The Adam Project is a bit of light-hearted fun that banks on everyone's favourite Ryan Reynolds. Sure, it's not going to change your life, but we definitely found this movie to be more than capable of keeping us entertained on a Saturday night. Starring alongside Reynolds, you'll find Zoe Saldana and Mark Ruffalo, with Free Guy's Shawn Levy once again handling directing duties. In terms of plot, The Adam Project is a bit all over the place – fighter pilot Adam Reed travels through time to team u with his 12-year-old self in a quest to save the future. Does it make sense? Not always, buts it's still pretty fun.
Want to read more about The Adam Project? Check out our guide.
IMDB rating:6.7
Starring: Ryan Reynolds, Walker Scobell, Zoe Saldana, Jennifer Garner, Mark Ruffalo
Initial release: 28 February 2022
Director: Shawn Levy
Distributed by: Netflix
Music by: Rob Simonsen
Budget: $116 million
Written by: Jonathan Tropper; T.S. Nowlin; Jennifer Flackett; Mark Levin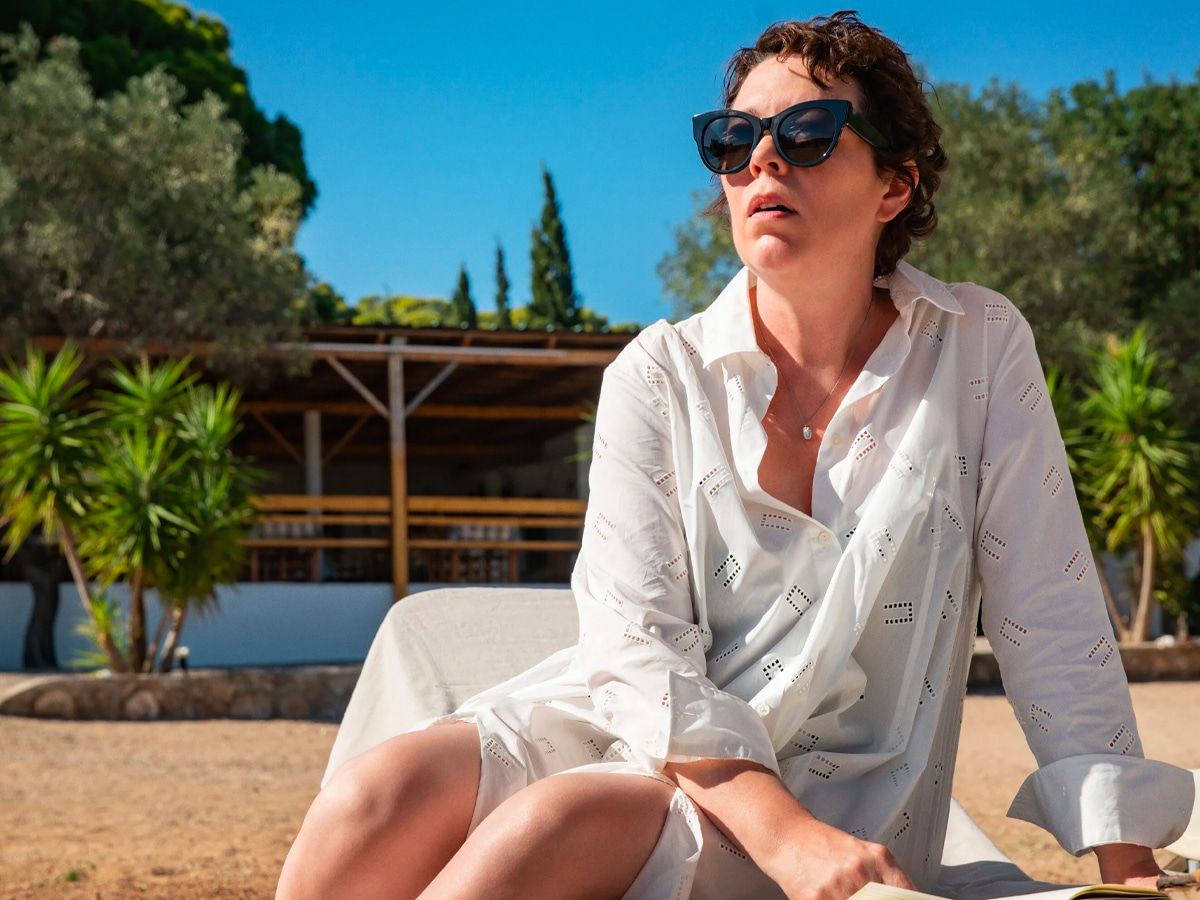 6. The Lost Daughter (2021)
The first directorial effort from Hollywood A-lister Maggie Gyllenhaal is a seriously impressive run and undoubtedly one of the best films on Netflix Australia. The Lost Daughter sees Oscar-winner Olivia Colman as a college professor who is forced to reconsider her unsettling past after meeting a woman and young daughter while on holiday in Italy. Slowly admiration turns to obsession and her life begins to unravel before our very eyes. While The Lost Daughter is a deeply tense film that tackles some tough issues, it's entirely engrossing as a plot device. I really found myself lost in the characters and Colman brings a certain level of empathy to an otherwise highly-strung character. Honestly, with a complex plot that isn't always easy to watch, Colman and co-star Dakota Johnson's ability to carry the story speaks to their immense onscreen talent.
IMDB rating: 6.7
Starring: Olivia Colman, Dakota Johnson
Release date: 16 December 2021 (Israel)
Director: Maggie Gyllenhaal
Distributed by: Netflix
Nominations: Academy Award for Best Actress in a Leading Role
7. Munich: The Edge of War (2021)
One of the more recent additions to Netflix Australia, Munich: The Edge of War is a massive winner for any history buffs and drama hounds. The film arrives via director Christian Schwochow and screenwriter Ben Power, telling a crazy story against one of humanity's darkest backdrops. In the fall of 1938, as Hitler prepares to invade Czechoslovakia, trouble is brewing across the globe, leading a British civil servant and a German diplomat, former classmates, travel to Munich to discuss peace. While not a war film in the general sense, Munich: The Edge of War is more of an exploration of power and the quest to do more. Harrowing at times and loaded with great performances, particularly from icon Jeremy Irons, this is one net Netflix Australian film to put on your list.
IMDB rating: 6.8
Starring: Jannis Niewohner, George MacKay, Jeremy Irons
Release date: 7 January 2022 (United Kingdom)
Director: Christian Schwochow
Distributed by: Netflix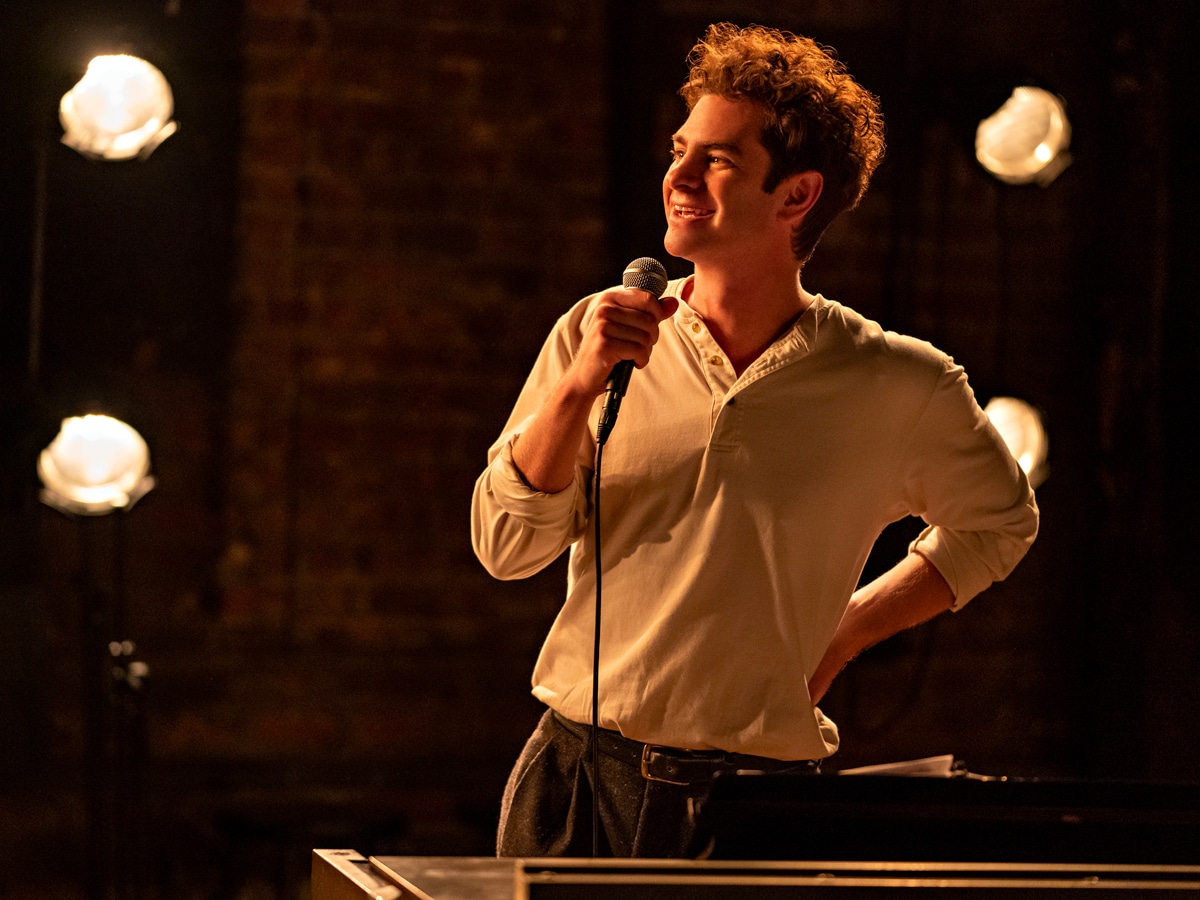 8. Tick, Tick… BOOM! (2021)
Based on the autobiographical musical by playwright Jonathan Larson, Tick, Tick…BOOM! is a wild ride through an incredible life. An outstanding performance from Andrew Garfield in the lead role steals the show, as the enigmatic New York City composer worried he has made the wrong career choice. Beyond just great music and acting, the film takes a unique approach to storytelling, with a mixture of unusual conventions adding in to make sense of a nonsensical world. Directed by Hamilton'sLin-Manuel Miranda, there's a lot going on here and we loved it all.
IMDB rating: 7.5
Starring: Andrew Garfield, Vanessa Hudgens, Alexandra Shipp
Initial release: 10 November 2021
Director: Lin-Manuel Miranda
Box office: $115,585
Music by: Jonathan Larson
Distributed by: Netflix
Adapted from: Tick, Tick… Boom!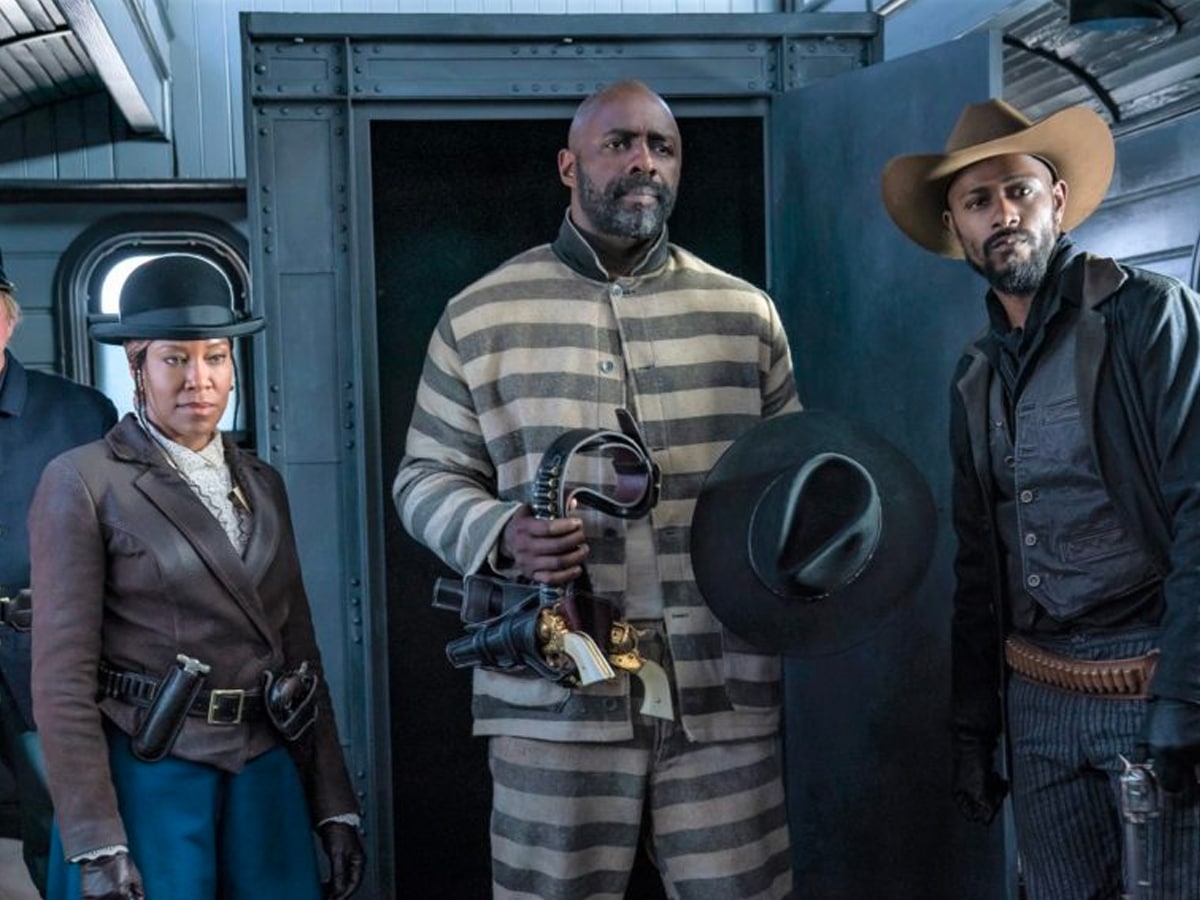 9. The Harder They Fall (2021)
Idris Elba and Jay-Z pull together a new-age Western set to hip-hop? What's not to love? The Harder They Fall sees Jonathan Majors play outlaw Nat Love, who discovers that his enemy Rufus Buck, played by Idris Elba is being released from prison. In an old-school revenge story, Love rounds up his gang to track Rufus down, but his adversary has his own friends in hand. The film isn't exactly groundbreaking and at times it gets a little messy, however, it's worth watching it for Regina King's 'Treacherous' Trudy Smith alone.
Check out our full review of The Harder They Fall here.
IMDB rating: 6.5
Starring: Idris Elba, Zazie Beetz, Jonathan Majors, Regina King
Release date: 22 October 2021 (USA)
Director: The Bullitts
Distributed by: Netflix
Box office: $8,292
Screenplay: The Bullitts, Boaz Yakin
Producers: The Bullitts, Jay-Z, James Lassiter, Lawrence Bender
Best Netflix Movies – Drama
Who doesn't love a bit of drama? Whether you're curled up on the couch living vicariously through the investment bros of The Big Short or you're just looking to tune out with the definitely not calm Marriage Story, we've got you covered. Here's a list of our favourite drama movies on Netflix, but for more options, check out our more in-depth guide.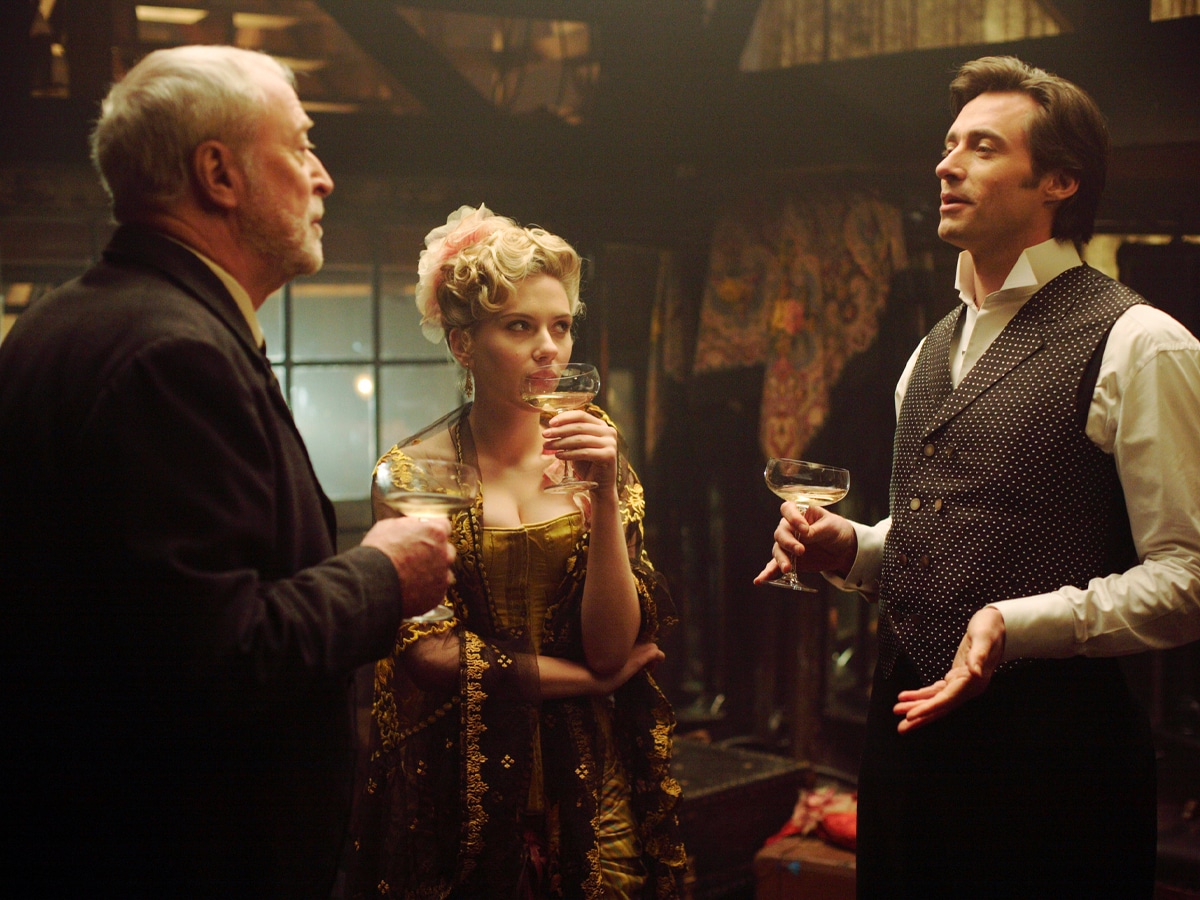 10. The Prestige (2006)
Best for: Drama
An oldie but a goodie, this Netflix movie with a whopping 8.5 IMDB rating is sure to have you hooked. A bit of drama, a bit of Sci-Fi and a bit of mystery, The Prestige follows two stage magicians in 1890s London who engage in a battle to create the ultimate illusion while sacrificing everything they have to outwit each other. Starring our very own Aussie legend Hugh Jackman, definitely add this to your list of best movies on Netflix – pronto.
IMDB rating: 8.5
Starring: Christian Bale, Hugh Jackman, Scarlett Johansson
Release date: 16 November 2006 (Australia)
Director: Christopher Nolan
Box office: $109.7 million
Adapted from: The Prestige
Music by: David Julyan
Distributed by: Warner Bros. Pictures, Touchstone Pictures, Newmarket Films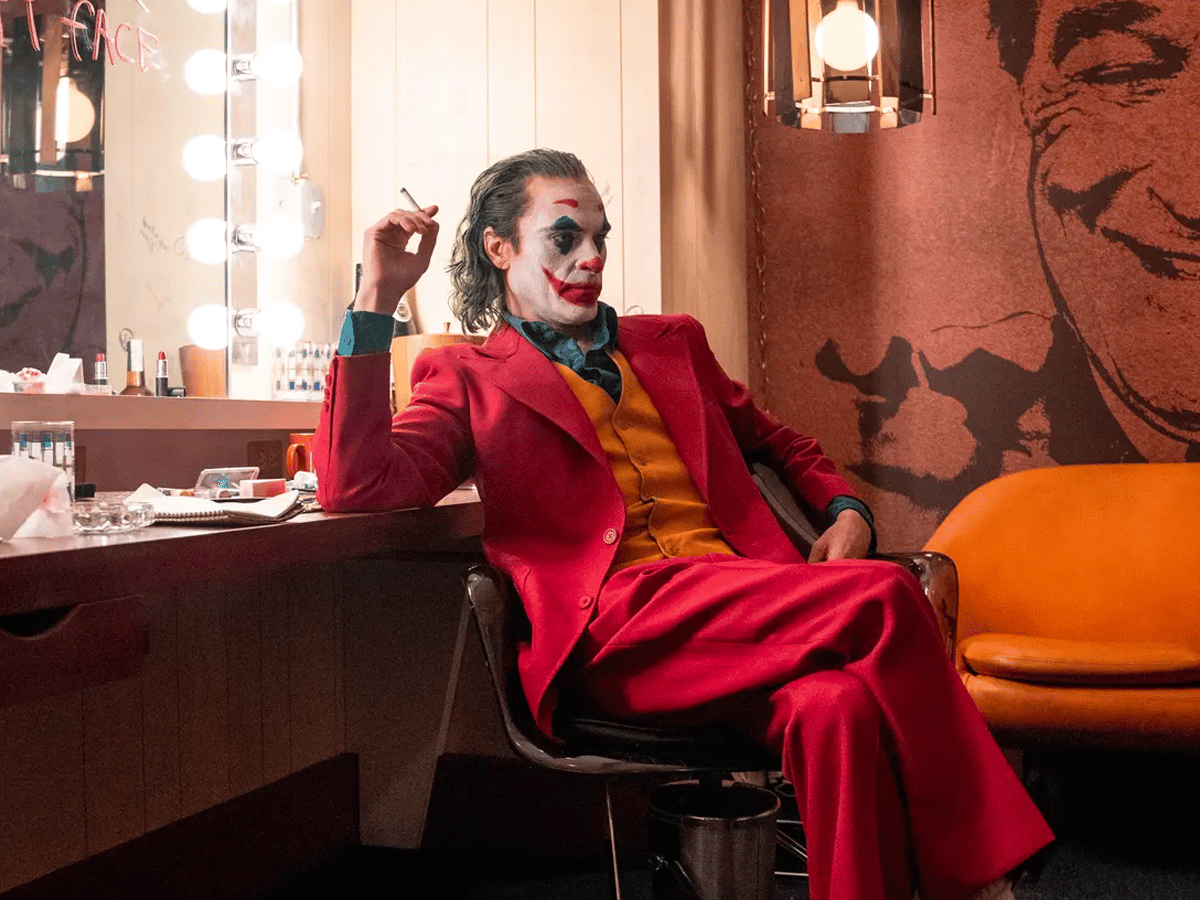 11. Joker (2019)
With Joaquin Phoenix as the Joker, how could this movie not live up to the hype (as much as I loved 2008 Joker Heath Ledger)? Joker follows the back-story of how he became the iconic villain that he is. Starting as a mentally troubled stand-up comedian, Joker sees Phoenix give the ultimate performance as he embarks on a downward spiral that leads to the creation of the modern-day Joker. If you're going to watch the upcoming sequel, which is set to add Lady Gaga to the mix, you better get reacquainted with this gem.
IMDB rating: 8.4
Starring: Joaquin Phoenix, Robert De Niro, Zazie Beetz
Release date: 4 October 2019 (USA)
Director: Todd Phillips
Box office: $1.074 billion
Music by: Hildur Guðnadóttir
Sequel: Joker: Folie à Deux
Distributed by: Warner Bros. Pictures, SF Studios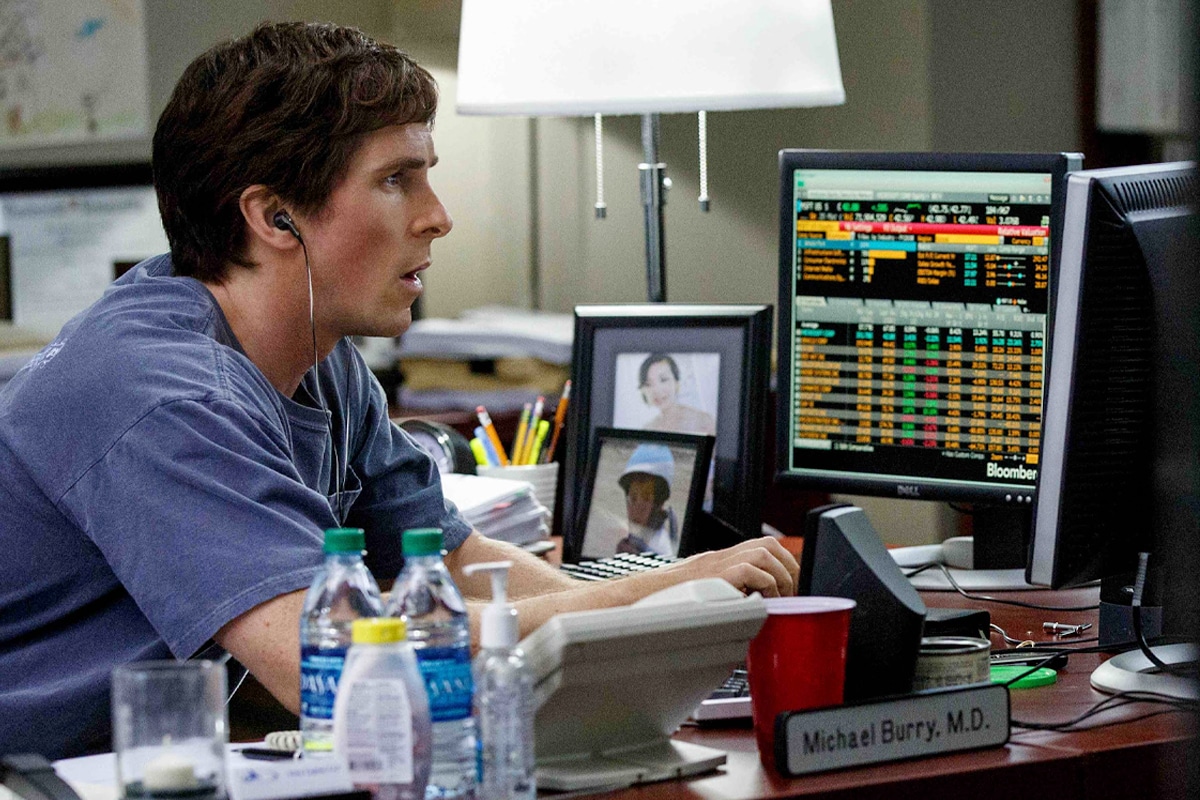 12. The Big Short (2015)
In this comedy-drama biography that's based on the book of the same name, a group of investors (Bale, Carell & Gosling) bet against the US mortgage market. The movie takes a look at the US housing bubble disaster that led to the financial crisis of 2007-2008. It's insightful, it's funny and above all else, it's truly one of the best things to watch on Netflix Australia – like, today. Especially when you consider we're more or less at the forefront of a crypto collapse right now.
IMDB rating: 7.8
Starring: Christian Bale, Steve Carell, Ryan Gosling
Release date: 14 January 2016 (Australia)
Director: Adam McKay
Box office: $133.4 million
Adapted from: The Big Short: Inside the Doomsday Machine
Produced by: Brad Pitt; Dede Gardner; Jeremy Kleiner; Arnon Milchan
Distributed by: Paramount Pictures, United International Pictures
13. Se7en (1995)
A masterpiece of modern cinema, David Fincher's psychological thriller Se7en isn't just one of the best movies on Netflix Australia, it's one of the best movies ever made. Period. Starring Morgan Freeman as a bitter investigator paired with a young and brash Brad Pitt, the film sees the odd couple attempt to track down an insatiable serial killer who murders his victims according to the seven deadly sins. An unplugged performance from Kevin Spacey as the unhinged killer is absolutely perfect, creating a sense of terror with every carefully chosen word. We've watched Se7en a million times by now and it's still a shocking and horrific exploration of modern horror and crime. A real 'out-of-the-box' title.
IMDB rating:8.6
Starring: Morgan Freeman, Brad Pitt, Kevin Spacey, Gwenyth Paltrow
Release date: 2 November 1995 (Australia)
Director: David Fincher
Screenplay: Andrew Kevin Walker
Box office: 327.3 million USD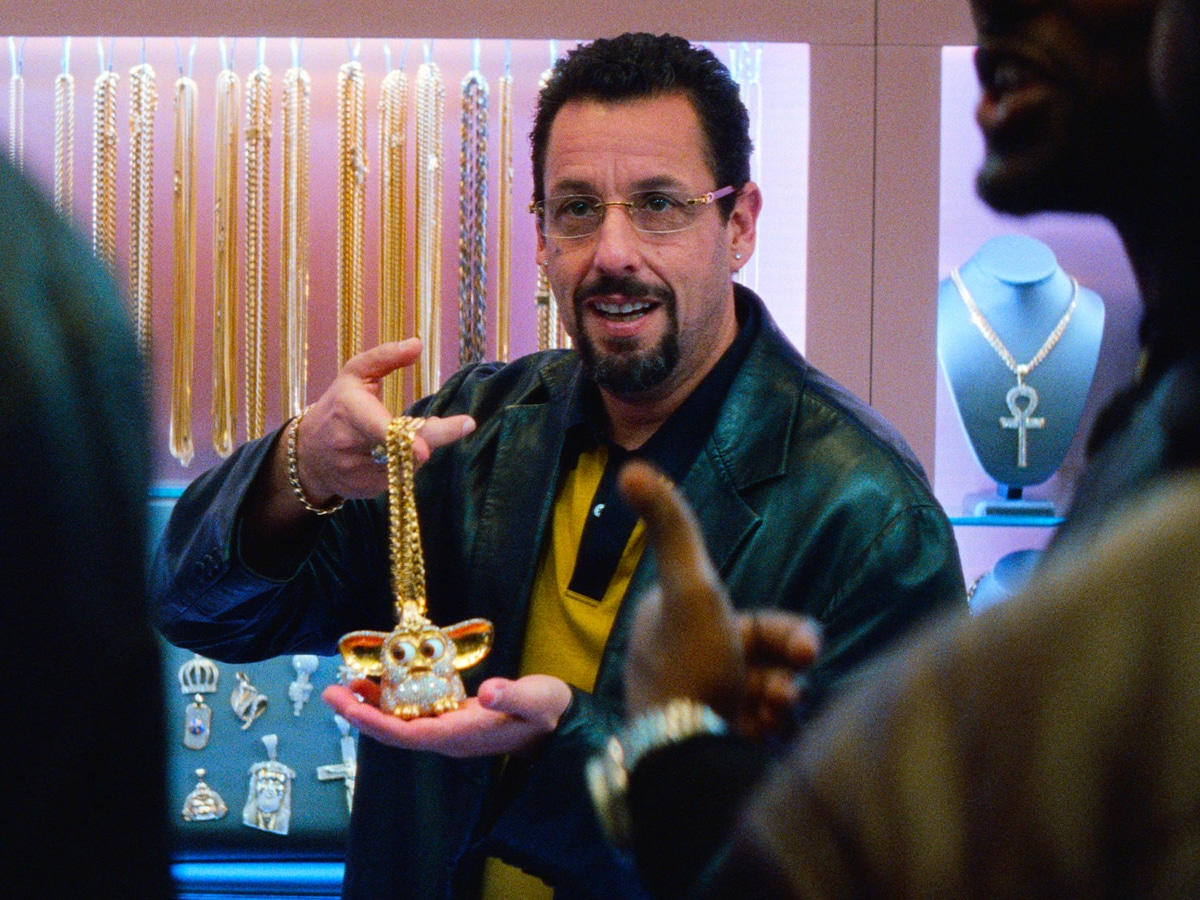 14. Uncut Gems (2019)
Another epic performance from Adam Sandler, Uncut Gems looks at the incredible and dark world of New York's Diamond District. A drama, crime and thriller in one, if you like a fast-paced movie that'll have you on the edge of your couch, this Netflix movie is for you. If you've ever watched a Safdie brothers film then you would know what you're in for, however, for the uninitiated, it's going to leave you exhausted. For the full two hours, there is no let-up, just constant tension and intrigue, driven by Sandler's sympathetic loser character. At times it's tough to watch, but you can't say Uncut Gems isn't engrossing.
IMDB rating: 7.4
Starring: Adam Sandler, Julia Fox, Idina Menzel
Initial release: 30 August 2019
Directors: Josh Safdie, Benny Safdie
Box office: $50 million
Production companies: A24; Elara Pictures; IAC Films; Sikelia Productions; Scott Rudin Productions
Distributed by: Netflix, A24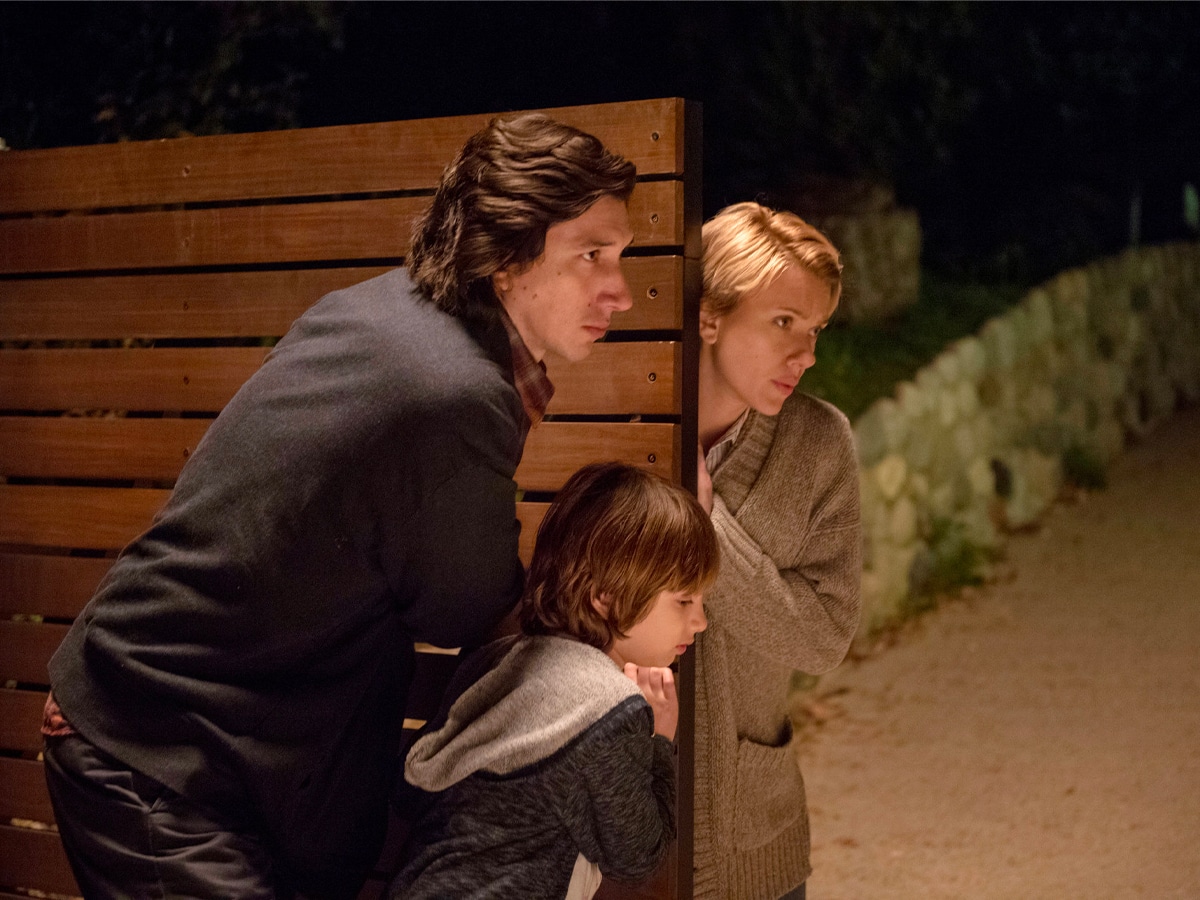 15. Marriage Story (2019)
If you don't want to sob, maybe don't watch Marriage Story. Or maybe do, crying is good for you, you know. Directed, produced and written by Noah Baumbach, this movie follows the story of a couple's intense divorce by really getting into the nitty-gritty details of what led to the demise of the relationship. While it might touch on some marriage cliches, cliches are what they are for a reason and whether you've ever been married or not, you'll likely find yourself relating to the turmoil and heartache displayed so beautifully by Driver and Johansson.
IMDB rating: 7.9
Starring: Adam Driver, Scarlett Johansson, Julia Greer
Release date: 15 November 2019 (United Kingdom)
Director: Noah Baumbach
Box office: $2.3 million
Distributed by: Netflix, Scanbox Entertainment
16. The Wolf of Wall Street (2013)
This Oscar-nominated biopic starring the formidable Leonardo DiCaprio is based on the true story of wall street man Jordan Belfort, from his rise to a wealthy stock-broker living the high life to his fall involving crime, corruption and the federal government. It's gritty, a little bit sexy and definitely one of the best movies on Netflix for a weekend night in. Also, let's not forget Jonah Hill and Margot Robbie's outstanding performances. Great gear all-round.
IMDB rating: 8.2
Starring: Leonardo DiCaprio, Jonah Hill, Margot Robbie
Release date: 23 January 2014 (Australia)
Director: Martin Scorsese
Distributed by: Paramount Pictures
Adapted from: The Wolf of Wall Street
Box office: $392 million
Screenplay by: Terence Winter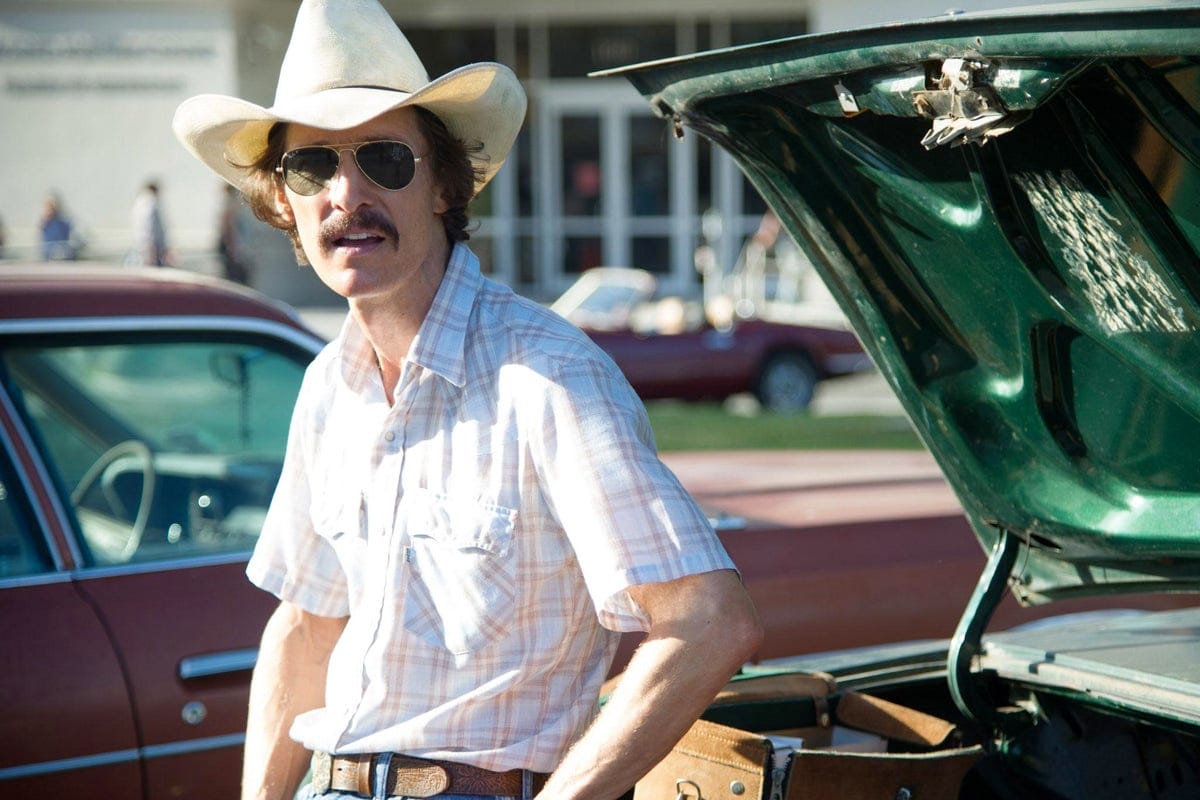 17. Dallas Buyers Club (2013)
Dallas, 1995: Electrician and hustler Ron Woodroof (McConaughey) sneaks his way around the system to help AIDS patients get the medication they need after he himself is diagnosed with the disease. McConaughey was praised to buggery for his role in this biopic and Woodroof's final years battling AIDS. He truly committed to the role, and if the end doesn't have you weeping, I don't know what to tell you. Dallas Buyers Club definitely put McConaughey on the map as an actor, showing he can do more than just stripping (Magic Mike).
IMDB rating: 7.9
Starring: Matthew McConaughey, Jennifer Garner, Jared Leto
Release date: 13 February 2014 (Australia)
Director: Jean-Marc Vallée
Budget: 5 million USD
Box office: 55.7 million USD
Distributed by: Focus Features, United International Pictures
Best Action Movies on Netflix
Action-packed flicks are the order of the day on Netflix Australia. With a host of titles that somehow all seem to feature The Rock, the streamer has put a lot of time and effort into creating a catalogue of hits that pull no punches. Here are the best ones we've found, but if you're looking to broader your horizons, why not check out our guide to the best action movies of all time?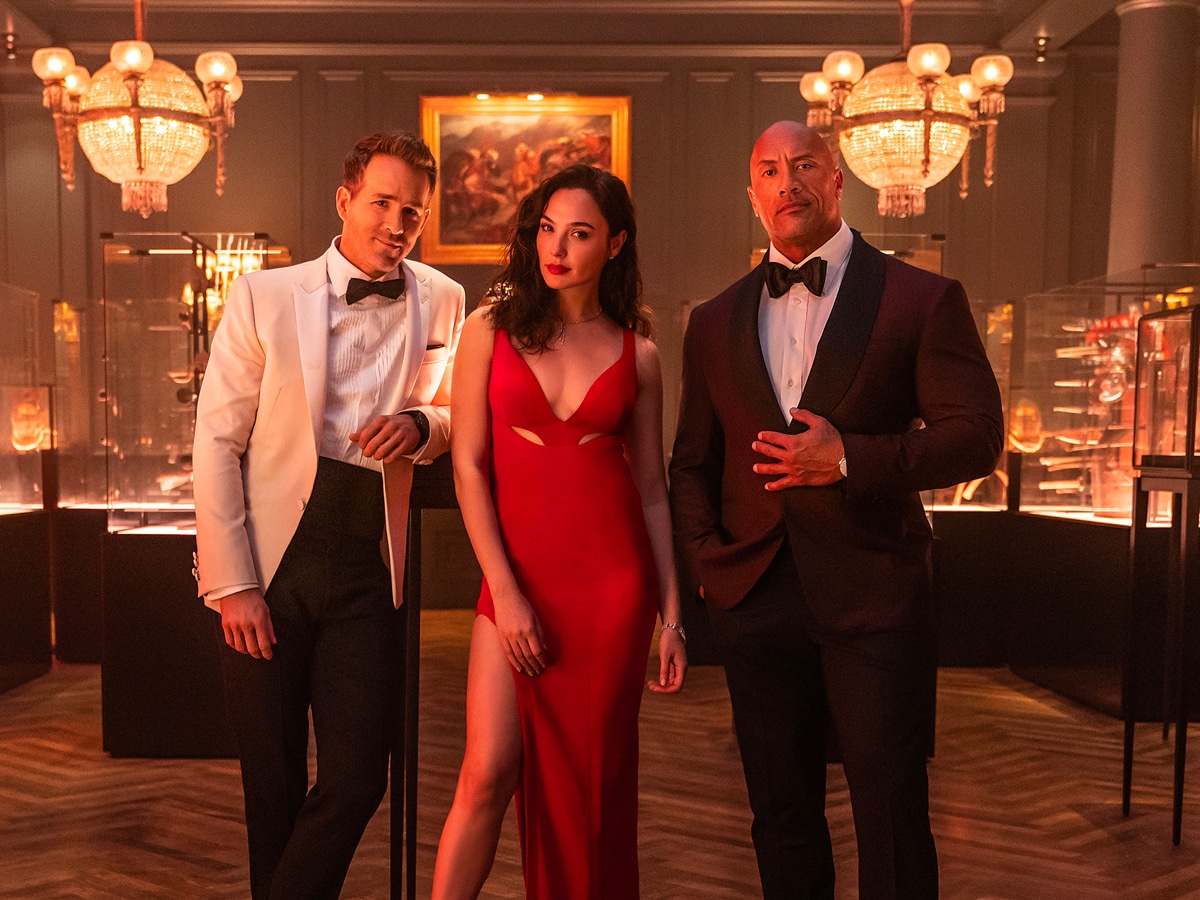 18. Red Notice (2021)
Gal Gadot, Ryan Reynolds and Dwayne Johnson are pure magic in this action-thriller combo. If you think you can pick the plot twists of a movie, this one will definitely leave you scratching your head and shouting "NO WAY!" at the TV. The movie follows the FBI's top profiler John Hartley (Dwayne Johnson) in pursuit of 'The Bishop' (Gadot), where he's forced to partner with art thief Nolan Booth (Reynolds) in order to catch the world's most wanted art thief (Bishop). It's not gonna win any Oscars, but it's definitely a good time!
IMDB rating: 6.3
Starring: Dwayne Johnson, Ryan Reynolds, Gal Gadot
Initial release: 4 November 2021
Director: Rawson Marshall Thurber
Budget: $200 million
Production companies: Flynn Picture Company; Seven Bucks Productions; Bad Version, Inc
Music by: Steve Jablonsky
Distributed by: Netflix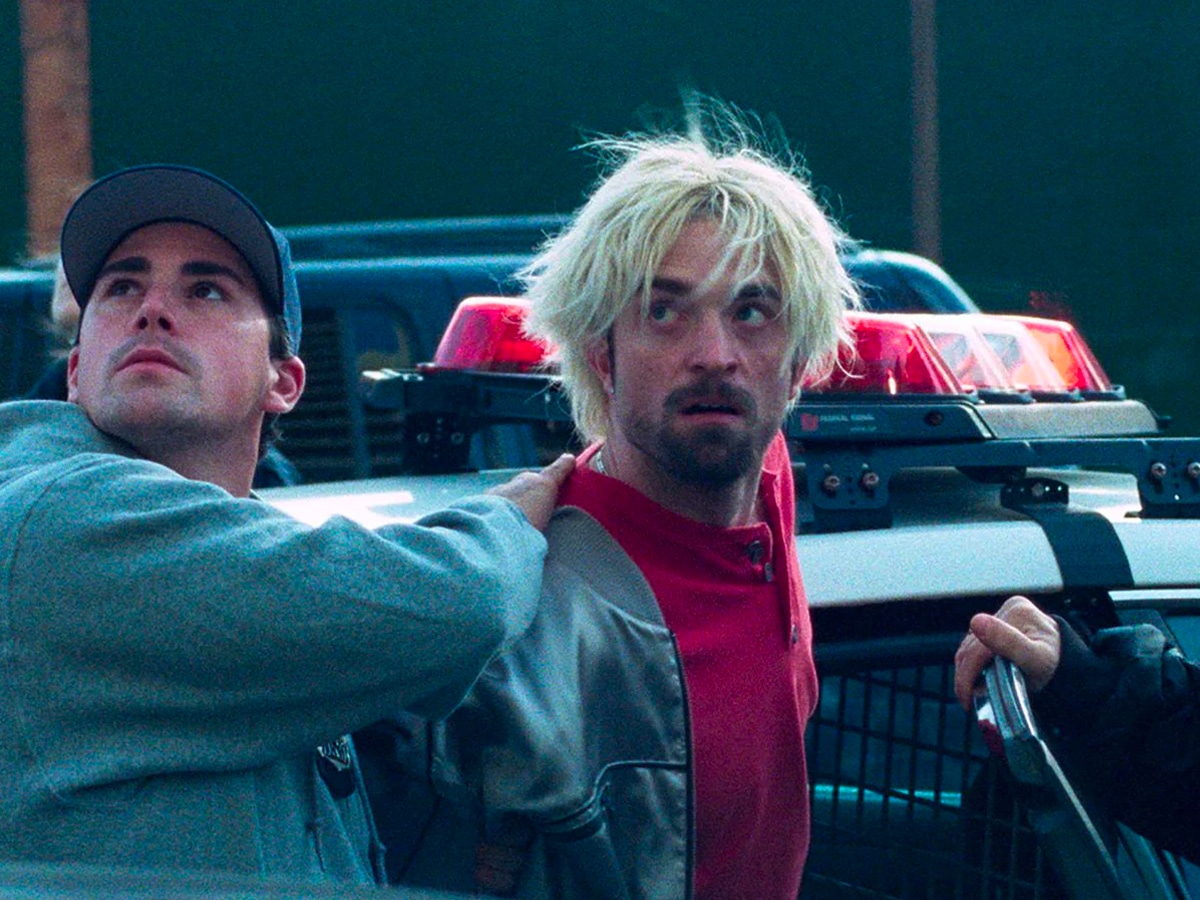 19. Good Time (2017)
Best for: Action Movies on Netflix
Speaking of good times and robberies, Good Time stars iconic R-Patt and Benny Safdie as a pair of codependent brothers who rob a New York bank. The botched bank robbery lands Nick Nikas (Safdie) in jail, which sees Connie Nikas (Pattinson) embark on a hyper-real journey through NYC's underworld to free his brother from prison. Over the course of one fast-paced night, Connie finds himself on a downward spiral of violence and mayhem to save Nick. If you like your Netflix movies to be original and engaging, this one's for you.
IMDB rating: 7.3
Starring: Robert Pattinson, Benny Safdie, Jennifer Jason Leigh
Release date: 11 August 2017 (USA)
Directors: Benny Safdie, Josh Safdie
Box office: $3.2 million
Music by: Oneohtrix Point Never
Distributed by: A24
Produced by: Paris Kasidokostas Latsis; Terry Dougas; Sebastian Bear-McClard; Oscar Boyson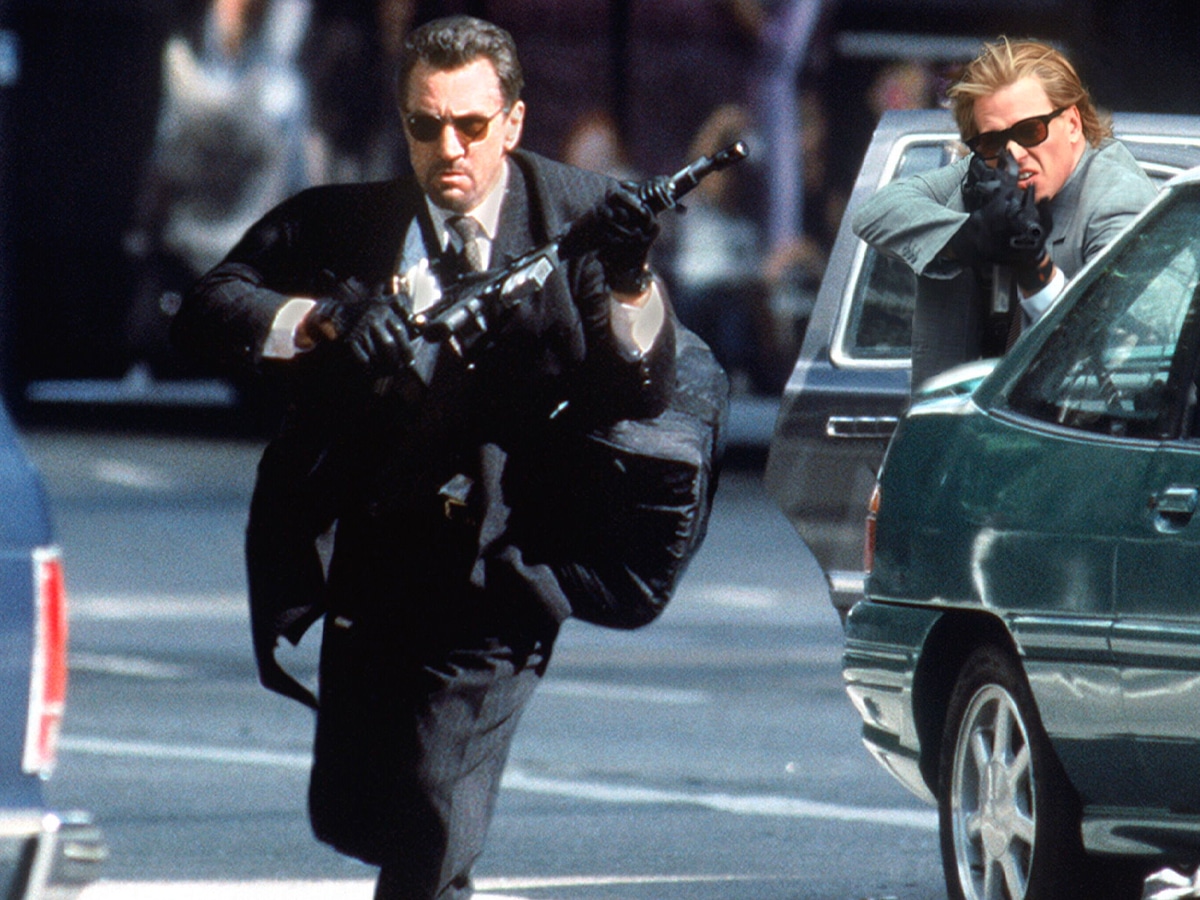 20. Heat (1995)
What do you get when you throw Al Pacino, Robert De Niro and Val Kilmer into the same film? Movie magic is the answer. A 1995 crime saga to rival all crime sagas, Heat follows a group of high-end professional thieves who quickly start feeling the heat from the LAPD when they leave a rookie clue at the scene of their latest crime. The crime genre on Netflix Australia doesn't get much better than this!
IMDB rating: 8.3
Starring: Al Pacino, Robert De Niro, Val Kilmer
Release date: 15 February 1996 (Australia)
Director: Michael Mann
Box office: $187.4 million
Cinematography: Dante Spinotti
Music by: Elliot Goldenthal
Distributed by: Warner Bros. Pictures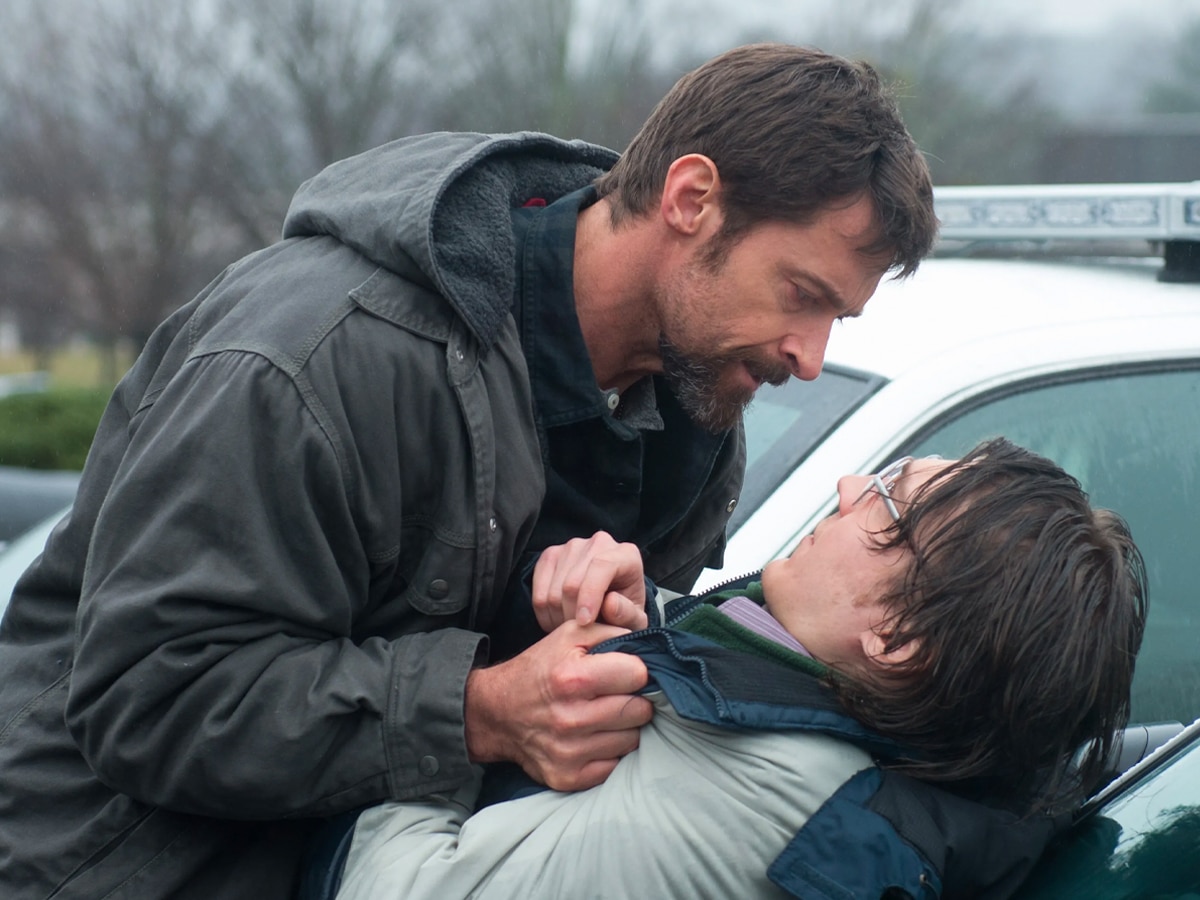 21. Prisoners (2013)
If you haven't seen Dune director Denis Villeneuve's 2013 film Prisoners, you're in for a seriously good time. StarringHugh Jackman and Jake Gyllenhaal, the unassuming hit focuses on the abduction of two young girls in Pennsylvania and the subsequent search for their captor. It's a brutal revenge story that twists and turns at every point. Unbelievable performances from both Jackman and Gyllenhaal make this piece of cinema un-missable, having us question just who was behind the crime until the very end. One of my favourite flicks to ever hit Netflix by a long way.
IMDB rating: 8.1
Starring:Hugh Jackman, Jake Gyllenhaal, Paul Dano
Release date: 17 October 2013 (Australia)
Director: Denis Villeneuve
Cinematography: Roger Deakins
Budget: 46 million USD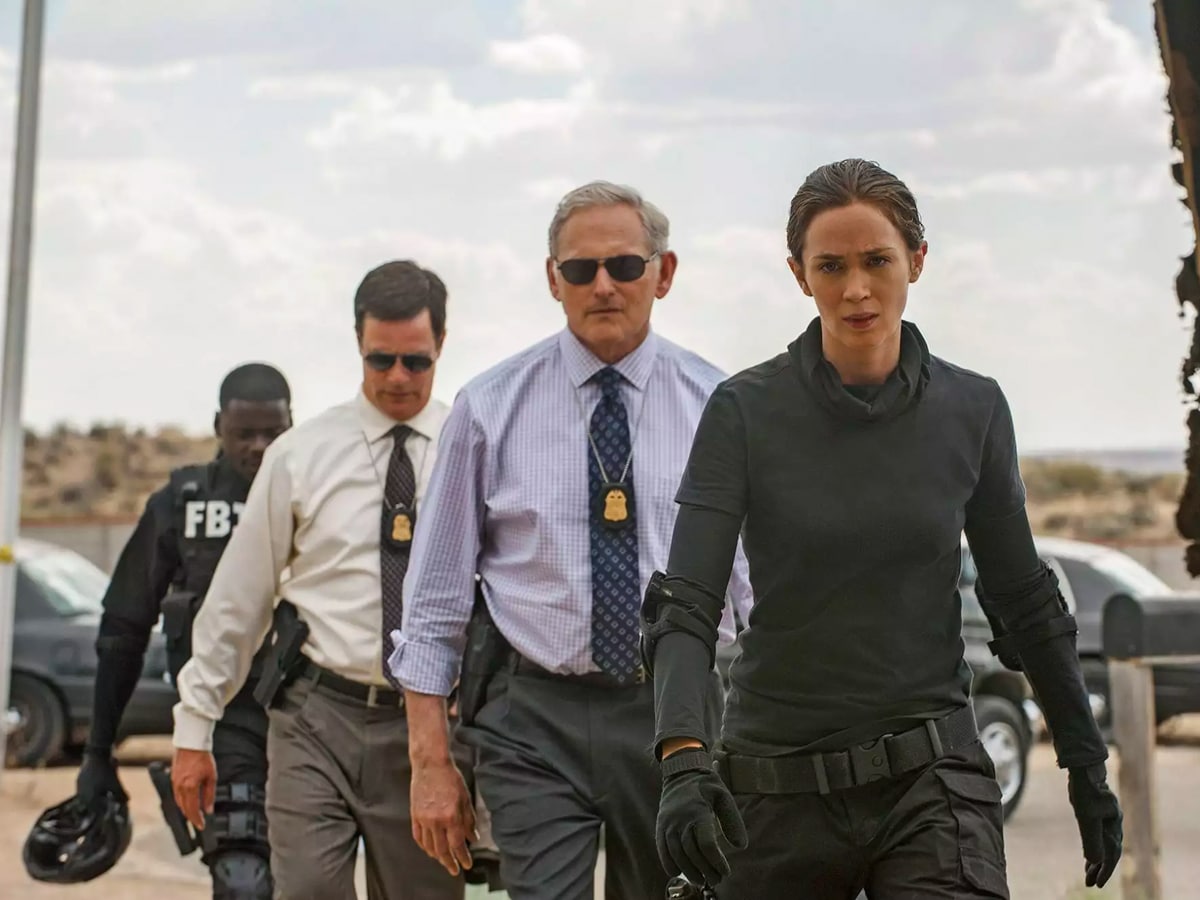 22. Sicario (2015)
Another Denis Villeneuve epic, Sicario is a tough watch at times, due to its brooding and dark storyline. Benicio del Toro and Emily Blunt star in this convoluted tale of corruption, cartels and drug gangs. Sicario follows a principled FBI agent who is enlisted by a government task force to bring down the leader of a prominent Mexican drug cartel. The elusive drug lord proves to be just a small cog in a larger plan, which winds up seeing a deeper scheme unravel beyond anything we were prepared for. This film is an absolute roller-coaster full of twists and turns you won't see coming.
IMDB rating: 7.6
Starring: Emily Blunt, Benecio del Toro, Josh Brolin
Initial release: 17 September 2015 (Chile)
Director: Denis Villeneuve
Film series: Frontier trilogy
Cinematography: Roger Deakins
Screenplay: Taylor Sheridan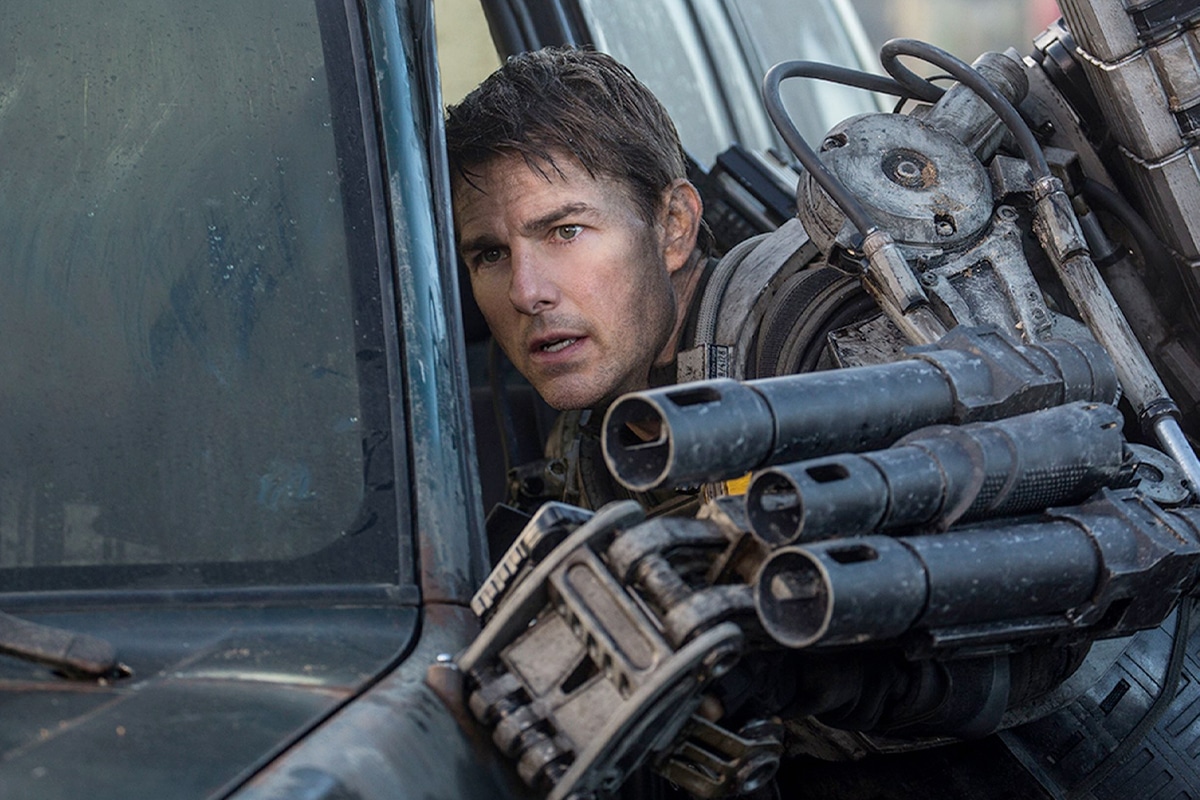 23. Edge of Tomorrow (2014)
Who doesn't love a bit of Tom Cruise action? Fresh off the smash hit Top Gun: Maverick, it's time to revisit one of his more ambitious releases in Edge of Tomorrow, a gripping movie that carefully blends time travel and science-fiction. Cruise stars as Major William Cage, an army mercenary who attempts to save the earth and the human race from an alien species again and again, as he has entered a time loop.
IMDB rating: 7.9
Starring: Tom Cruise, Emily Blunt
Release date: 5 June 2014 (Australia)
Director: Doug Liman
Featured song: Love Me Again
Budget: 178 million USD
Available on: Netflix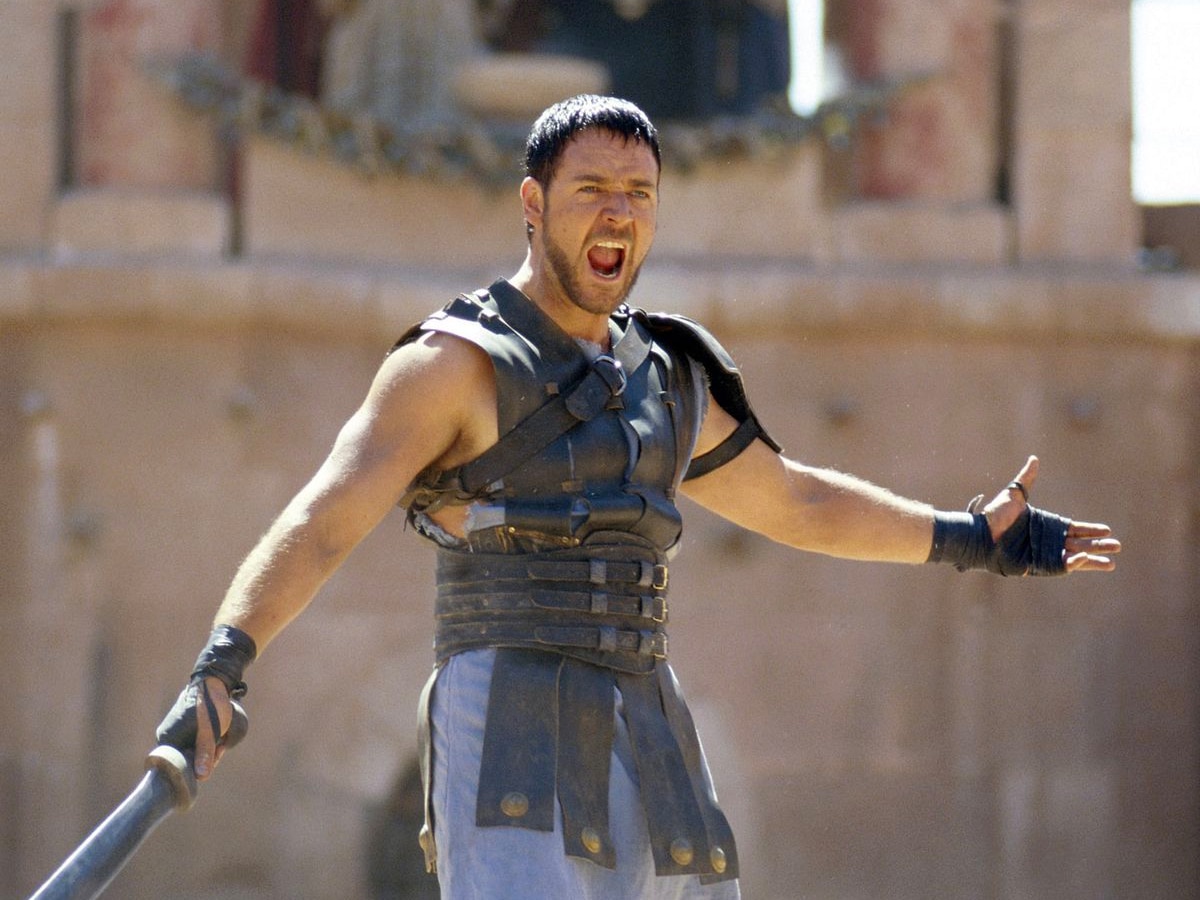 24. Gladiator (2000)
It's hard not to hear Hans Zimmer's eponymous Gladiator theme song in your head when you think about this epic action film directed by the legendary Ridley Scott. Russell Crowe and Joaquin Phoenix truly cemented themselves as Hollywood royalty in this incredibly powerful movie which sees a former Roman General rise through the ranks and free himself from slavery by becoming the ultimate gladiator.
IMDB rating: 8.5
Starring: Russell Crowe, Joaquin Phoenix, Connie Nielsen
Release date: 4 May 2000 (Australia)
Director: Ridley Scott
Music by: Hans Zimmer; Lisa Gerrard
Box office: $460.5 million
Awards: Academy Award for Best Actor in a Leading Role
Distributed by: Universal Pictures, DreamWorks Pictures, United International Pictures
Best Sci-Fi on Netflix Australia
We love a good sci-fi flick just as much as the next guy, but not all of them are created equal. Our favourite sci-fi movies on Netflix are a mixed bag of aliens, outer space, time travel and host more incredible offerings. Here's what we're watching now, but for more, check out our full guide to the best sci-fi movies on Netflix Australia.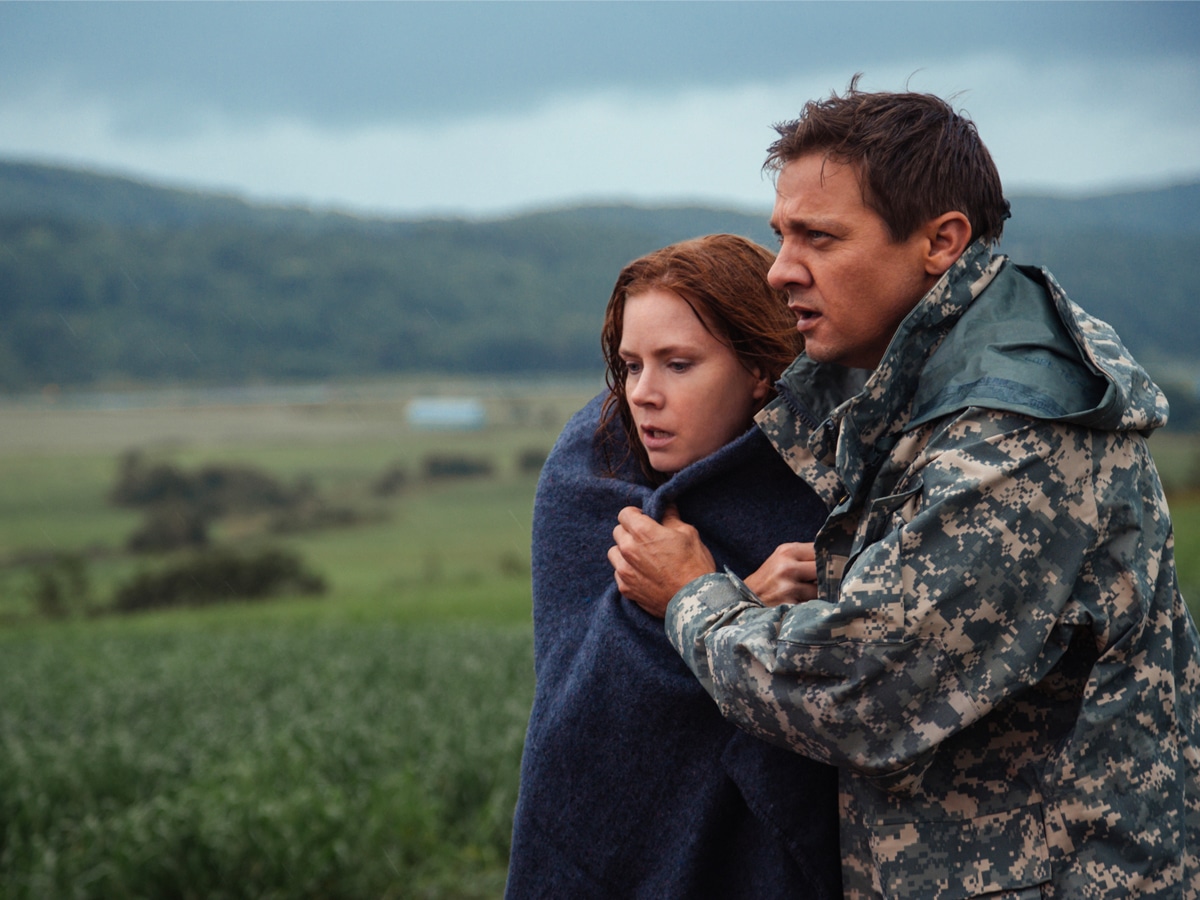 25. Arrival (2016)
Best for: Action & Sci-Fi
This epic sci-fi movie sees university lecturer and linguist Louise Banks (Adams) work with the military to communicate with aliens after twelve mysterious spacecraft appear around the world. It's not your typical alien invasion story, with some cool plot twists that'll make you sit up and pay attention.
IMDB rating: 7.9
Starring: Amy Adams, Jeremy Renner, Forest Whitaker
Release date: 2 September 2016 (USA)
Director: Denis Villeneuve
Box office: $203.4 million
Music by: Jóhann Jóhannsson
Adapted from: Story of Your Life
Distributed by: Paramount Pictures, United International Pictures, Sony Pictures Releasing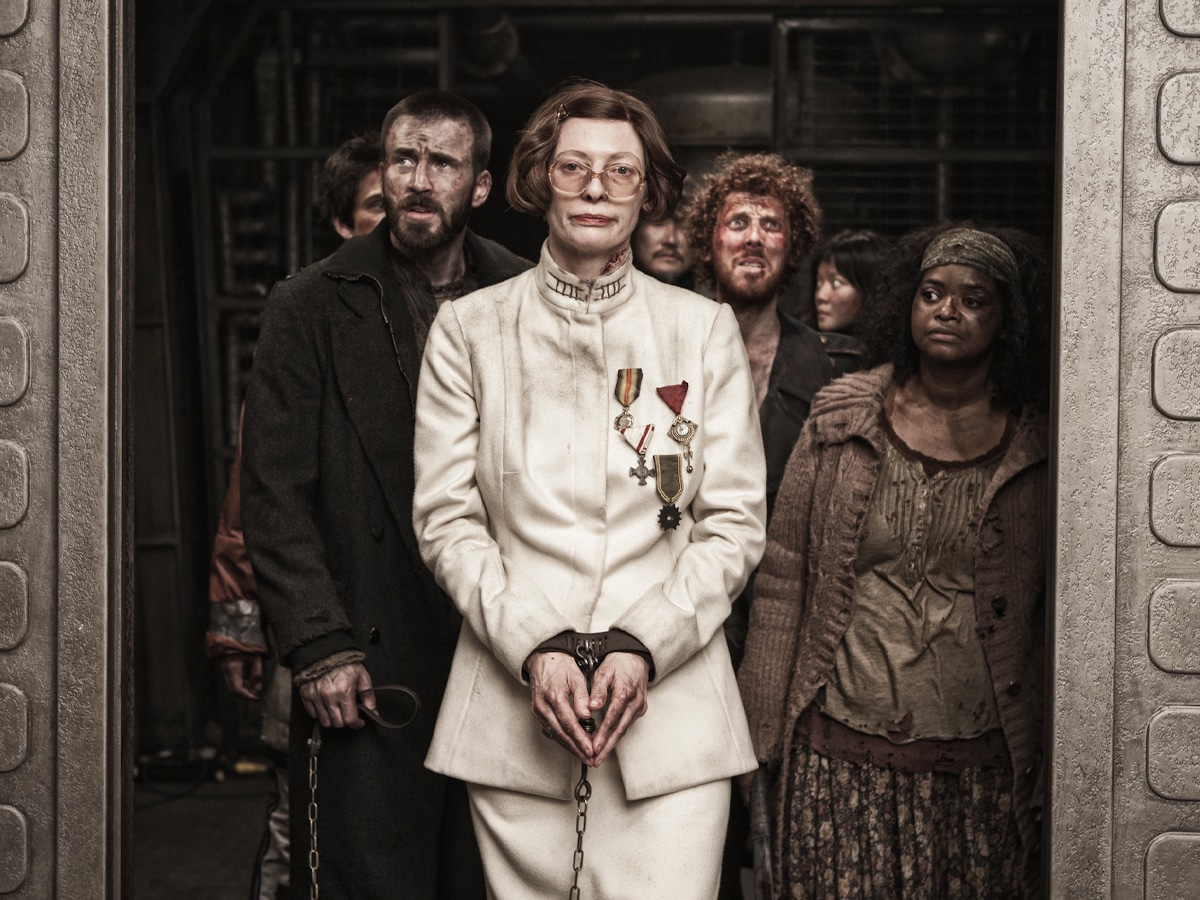 26. Snowpiercer (2013)
This sci-fi movie is a timely exploration of the current climate crisis in a bold new way. Dark and twisted, Snowpiercer depicts a climate-change experiment gone wrong, where only a few humans remain alive after its disastrous effects. The post-apocalyptic world sees a new class system come into being, making us think about ideas surrounding climate and the looming end of the world.
IMDB rating: 7.1
Starring: Chris Evans, Tilda Swinton, Ed Harris
Director: Bong Joon Ho
Run Time: 2 h 6 mins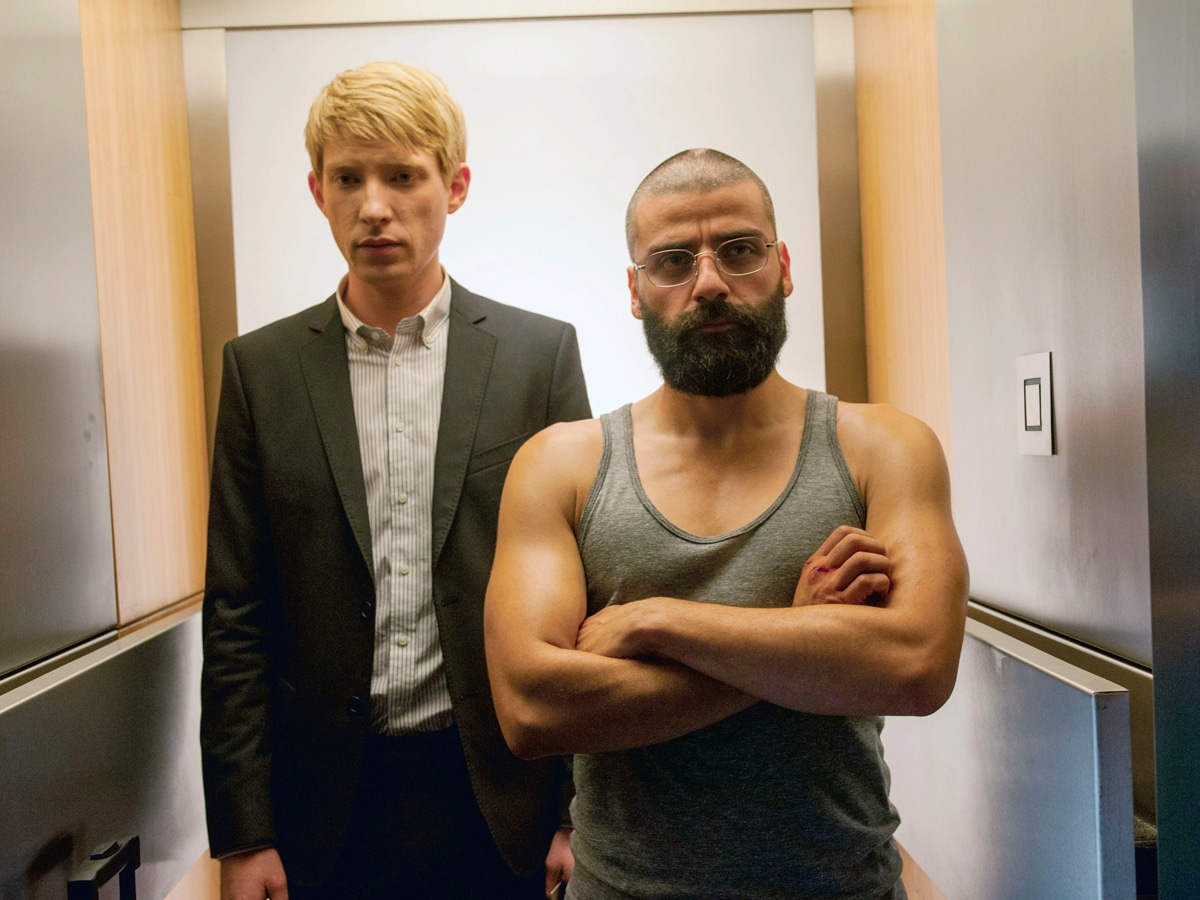 27. Ex Machina (2014)
This A24 sci-fi film follows a programmer testing whether his latest creation; the female android Ava, can imitate real human consciousness. All three main performances are excellent and the direction is top-notch too, making Ex Machina a modern-day Frankenstein story about man's ambition to play god going too far. I really loved the way that the film broaches some of the more confusing and challenging theories, never dumbing things down, but making you, as an audience member, question the morality of the characters. It's a little strange, but Ex Machina is awesome in every sense of the word and Oscar Isaac's performance is excellent.
IMDB rating: 7.7
Director: Alex Garland
Starring: Domhnall Gleeson, Oscar Isaac, Alicia Vikander
Release date: 7 May 2015 (Australia)
Screenplay: Alex Garland
Budget: 15 million USD
Comedy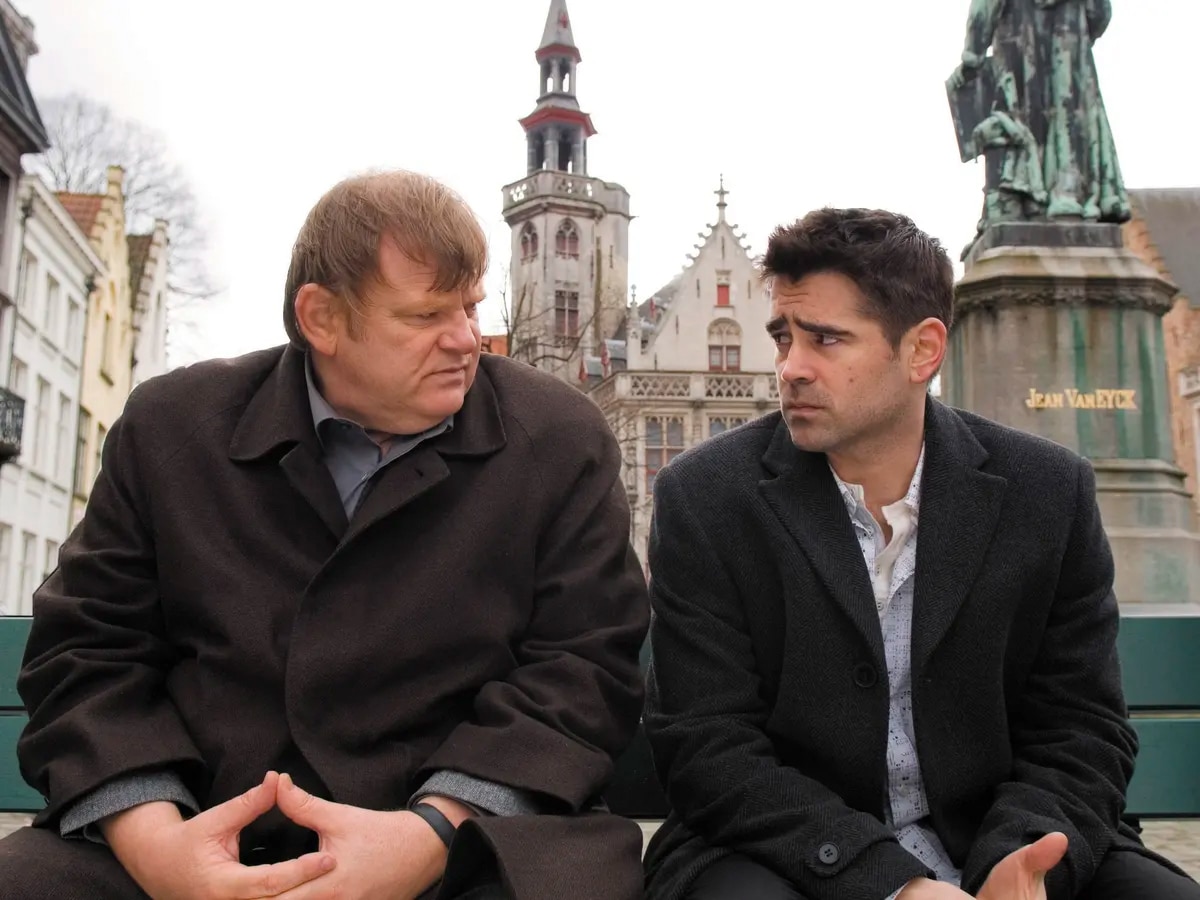 28. In Bruges (2008)
Love a dark comedy? Before The Banshees of Inisherin hits screen, check out In Bruges on Netflix. Shackled with guilt after a job gone wrong, hitman Ray (Farrell) and his partner Ken (Gleeson) await orders from their ruthless boss in Bruges, Belgium (Fiennes). If you also happen to love travel, what's cool about this movie is it gives us a glimpse inside the breathtakingly beautiful city of Bruges, without being a kind of travelogue. Comedy, travel… In Bruges ties it all together very nicely.
IMDB rating: 7.9
Starring: Colin Farrell, Brendan Gleeson, Ralph Fiennes
Release date: 4 September 2008 (Australia)
Director: Martin McDonagh
Music by: Carter Burwell
Budget: $15 million
Produced by: Graham Broadbent; Peter Czernin
Distributed by: Focus Features, Universal Pictures
29. The Other Guys (2010)
Will Ferrell is at his best in The Other Guys, an intensely quotable and entertaining comedy about two mismatched NYC detectives who take the opportunity to head up the city's police department. Of course, things don't go quite as planned and hilarity ensues – a killer storyline that's only made better with the excellent chemistry of Ferrell and overly-tense Mark Wahlberg. I'm a peacock, you gotta let me fly!
IMDB rating: 6.6
Starring: Will Ferrell, Mark Wahlberg
Release date: 5 August 2010 (USA)
Director: Adam McKay
Narrator: Ice-T
Box office: $170.9 million
Written by: Adam McKay; Chris Henchy
Distributed by: Columbia Pictures, Sony Pictures Releasing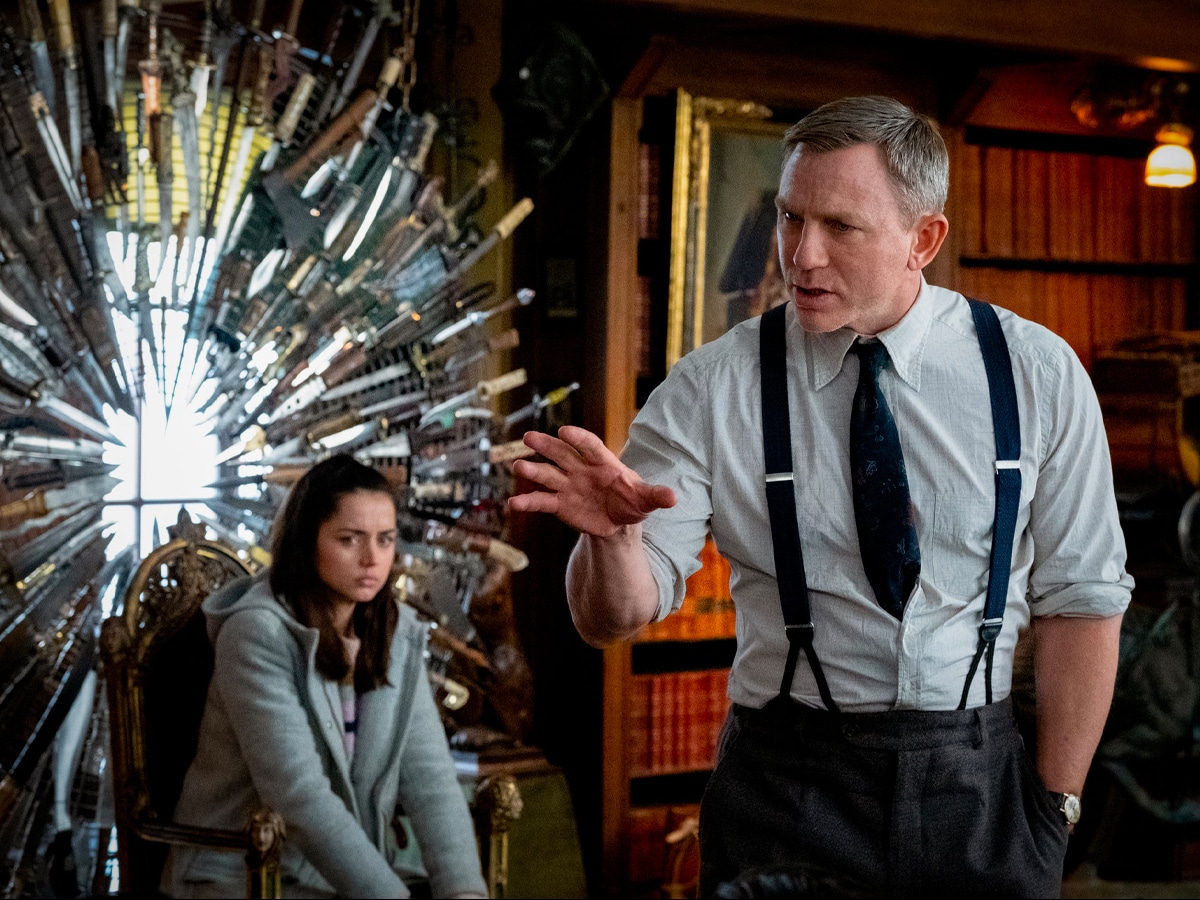 30. Knives Out (2019)
Best for: Comedy
Knives Out follows a master detective investigating the death of the patriarch of a wealthy, dysfunctional family. With an all-star cast including Daniel Craig, Chris Evans, Ana de Armas, Jamie Lee Curtis, Toni Collette, and Christopher Plummer, this comedy received critical acclaim plus three Golden Globe nominations. At first, we struggled a little bit with Daniel Craig's southern accent as but as time went on, it felt completely natural. It appears Netflix didn't have an issue with it either. Knives Out has already secured a sequel, which has reportedly netted the former James Bond actor a whopping $100 million. It's quirky, it's funny and it's definitely one of Netflix's must-watch movies.
IMDB rating: 7.9
Starring: Daniel Craig, Chris Evans, Ana de Armas
Initial release: 7 September 2019
Director: Rian Johnson
Box office: $311.4 million
Cinematography: Steve Yedlin
Production company: T-Street
Distributed by: Lionsgate Films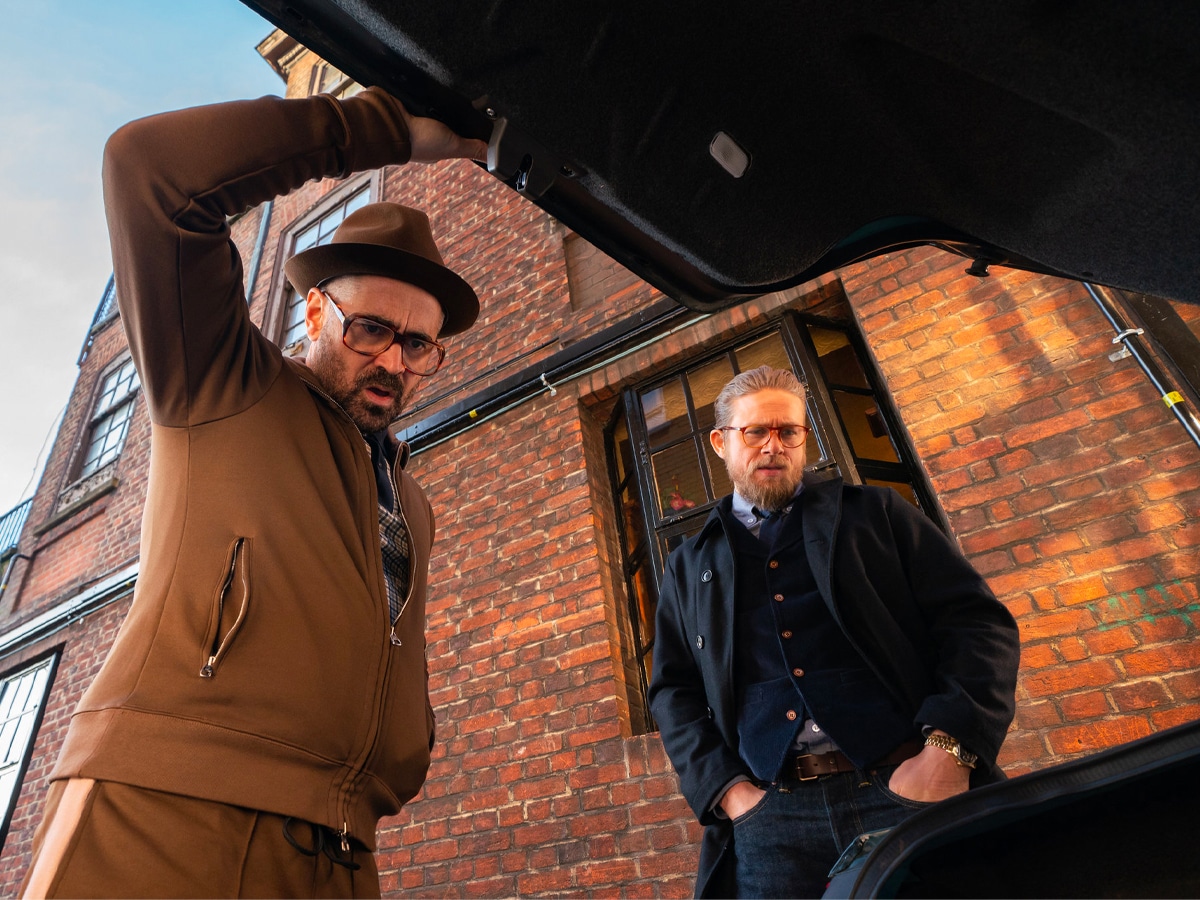 31. The Gentlemen (2019)
From director Guy Ritchie we have The Gentleman, which throws comedy, crime and action into one epic movie that's just shy of two hours. The storyline follows American ex-pat Michael Pearson (McConaughey) as he tries to sell off his highly profitable marijuana empire in London. Naturally, bribery, blackmail and chaos ensue as those around him try to steal his empire out from underneath him.
Initial release: 3 December 2019
Director: Guy Ritchie
Box office: $115.2 million
Story by: Guy Ritchie; Ivan Atkinson; Marn Davies
Production company: Miramax
Distributed by: STX Entertainment, Entertainment Film Distributors
Key Things to Consider for Netflix Movies
How Netflix Rankings Work – Curious as to how Netflix ranks its movies and the content you get served? It's a pretty complex system in place, but the short of it is how you interact (like your viewing history), how other members with similar tastes interact, the time of day you watch, how long you watch and the device you watch on all comes into play. All of these pieces of data are then used as inputs that Netflix processes in its algorithms. When you don't see something you want to watch, you can simply search the entire catalogue of Netflix Australia movies. You can find out about the ranking system here.
Netflix Removes Content – Did you also know Netflix sometimes removes content after a while? This is due to licensing agreements, and things like if the rights to the movie are still available, how popular it is in a country and how much it costs to licence.
Originals vs Classics – When it comes to good movies on Netflix, you've got your licensed classics (which Netflix pays for the rights for) and then you've got Netflix originals. You can't go wrong with tried and tested classics (like Gladiator, In Bruges and so on). But if you're looking for something a little different, Netflix originals (Marriage Story, Power of the Dog), might be just the ticket. The important thing to remember with Netflix originals is they can be… how do we say politely… hit or miss. We're confident in how brilliant all the movies on this list are, but we also recommend going in with an open mind when watching movies on Netflix – you never know, it might just be your new favourite flick.
How We Choose This List
Who are we to tell you what the best movies on Netflix are? No, we're not actors or directors, but we're pretty dang nifty with research. After hours spent reviewing, watching and deconstructing the vast array of films on the streaming platform, we dived into the upper echelon. We took into account reviews from critics, fan sentiments through platforms like Rotten Tomatoes and IMDB have also factored into our list, as well as the cultural impact on the film industry. Every movie has a rating of at least 6.5 out of 10 on IMDB, so trust us, this is a top-notch list of good movies on Netflix, mmkay?
Best Movies on Netflix Australia
If you are struggling to find good movies on Netflix, you might have to narrow your search. There are a host of great titles to be found, amid some less than amazing releases, in order to help make sense of the situation, we've culled them down to the very best. Focusing on a few main categories, we're unpacking the best movies on Netflix Australia, detailing the good from the bad, the classic from the originals and the action-packed from the snore-inducing.
New Movies on Netflix
Kicking off with a list of new Netflix movies Australia has to enjoy, we're looking at the titles released in the last 12 months. These films may have premiered on the streaming service or gone straight to the platform after a brief stint in cinemas. To keep up to date on everything coming to Netflix this month, check out our guide.
Alternatives to Best Movies on Netflix
If you're not quite aboard the Netflix movie train or looking for something a little different in the movies and TV show scene, why not check out our articles on some of the other great options from across the platform?
General FAQ
What are the best movies to watch on Netflix Australia right now?
Some of the best movies on Netflix we missed in this list include The Departed, The Irishman, Full Metal Jacket, It Follows, The Disciple, The Lost Daughter and so much more.
What are the best new movies on Netflix Australia?
Some of the other best movies to watch that are new on Netflix Australia include Jungleland, Sea Beasts, Rampage and The Many Saints of Newark.
---
Featured Video from Man of Many