Man of Many's Staff Favourites – 14 November
You can feel it in the air, summer is just two weeks away. Crack out the pedestal fans and put the beers on ice, silly season is in full swing. For the Man of Many team, the slow grind into warmer weather means hitting some glorious Aussie beaches and taking in the most the east coast has to offer. But before we do, there is work to be done, and some of it involves showing off the coolest products, movies and services we found this week. Here's Man of Many's Staff Favourites.
You'll also like:
Man of Many's Staff Favourites – 7 November 2020
Man of Many's Staff Favourites – 31 October 2020
Man of Many's Staff Favourites – 24 October 2020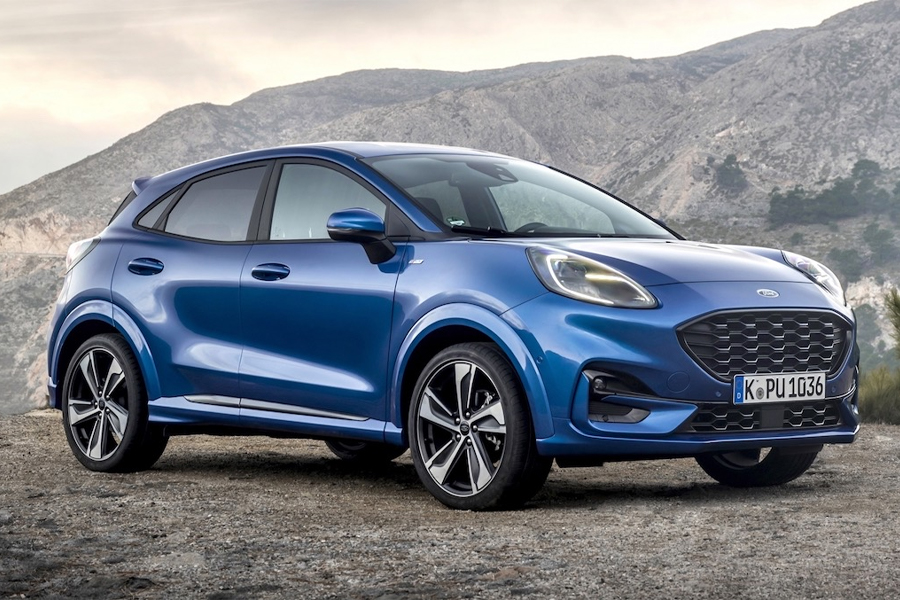 Ford Puma
Nick Hall – Digital Editor
Over the weekend, I had the chance to head up to Port Stephens for the first time and I was lucky enough to do it in style. Taking the new Ford Puma ST-Line V 1.0L Petrol FWD along for the three-hour drive, we encountered torrential rain and some less than ideal roads, and I'm stoked to report, the Puma handled it all. The sleek urban SUV was perfect for the day trip, offering a comfortable cruise up north and bunch of awesome in-drive features for my perennially-bored passenger. My partner has a habit of falling asleep as soon as the engine starts so the addition of the 8″ colour touch screen with Apple CarPlay kept her entertained throughout the drive.
Behind the wheel, the Ford Puma was definitely a dream to drive. Despite it's small appearance on the outside, the car sits quite high on the road, which is ideal for me. On a longer drive, features such as the lane keeping aid and lane departure warning are handy additions that I definitely grew to love. I have to say the Ford Puma was a pleasant surprise to drive. Sleek, sharp and ultra comfortable, the new Puma is the ideal cruiser for the weekend warrior.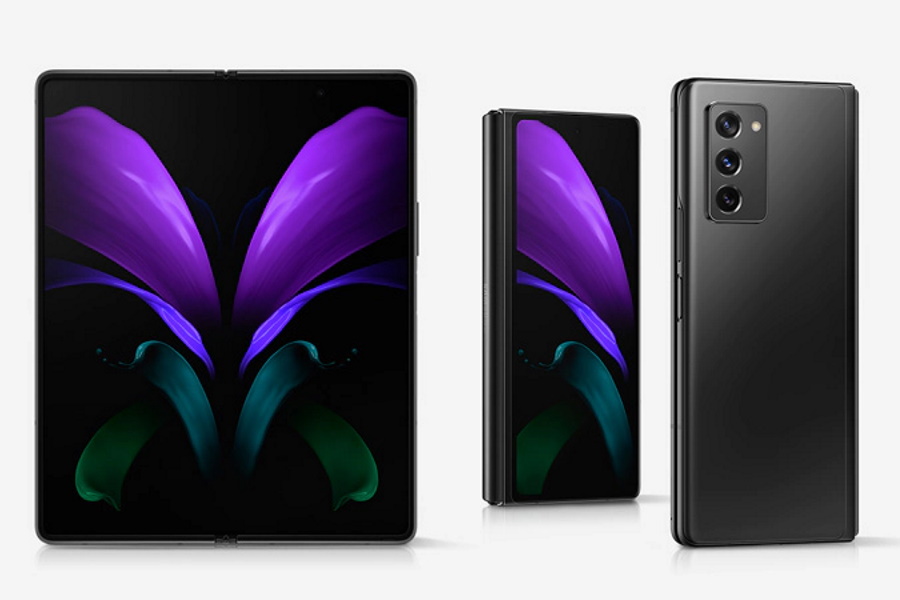 Samsung Galaxy Z Fold 2
Scott Purcell – Co-Founder
So I've been waiting a little while to write this review as I wanted to use the phone as my daily driver for a few weeks before making a conclusion on it. At an RRP of $2,999 it's a hefty price to pay for just about anything, let alone a smartphone so it's 1,000% worth it to do your research on this device before you purchase it, rather than just forking out without thought if you think you must have the latest and greatest tech. This also isn't going to be a technical review where I delve into detailed specs around the processor, CPU, battery life etc but more so my general thoughts on the phone.
So while we're on that topic, is this the latest and greatest tech? Short answer, absolutely. The engineering and design Samsung has managed to pull off in this phone is nothing short of incredible. Yes, you literally now can have a tablet fit in your pocket and the opening and closing of the folding screen are super satisfying. I thought maybe the hinge would be a little flimsy but it's super sturdy and feels very high quality as a device. The feel in your hands is definitely an expensive and luxury phone with a hefty weight to it from the magnets that keep the folding screen closed.
Yes, it's a two-handed job to open it and the other thing to consider is the only times I've found you'll likely have it open, is on the bus, public transport, on the couch, or in bed. Other scenarios seem a little silly having such a huge screen. Think of the times when you'd use a tablet and the same use cases apply. When the screen is open, it comes with everything you'd expect from a high-end android tablet: amazing screen quality, zippy, ability to split-screen with two apps open at once, but where it really shines is when it comes to gaming. It's a truly immersive experience being able to hold and control the massive screen with two hands. One game I'd highly recommend to try out if you can is "Grand Mountain".
While the form factor, quality, speed, specs, camera, battery life and features are all amazing and probably worth the price tag, the one thing holding me back is the front screen when the phone is closed. Yes, it's a high resolution and very usable screen but I would very much consider myself a 'power user' when it comes to smartphones. I'm always on it (a bad habit I know), either doing work, taking photos or managing Man of Many's socials. So while the screen works, it's still a very thin and tall screen ratio when compared to the Samsung Galaxy S20 or Galaxy Note meaning the keyboard is also little small. Great for single-hand use, but not fantastic for two-handed use when you're trying to pump out emails. This also, unfortunately, means certain apps render a little cut off due to the resolution and screen ratio such as Instagram where the Stories are slightly cut off on the sides when viewing them on the front screen. This might be absolutely fine for most people, but when I need to post things for brands or manage Man of Many's socials, it's incredibly important I can see exactly what our users will see.
So is this phone for you? If you like gaming, watch a tonne of YouTube, Netflix or streaming on your phone, are an absolute entertainment fiend and need the latest and greatest tech, then yes this phone is absolutely for you. But if you're like me and you don't tend to open the device as much for general use, I'd recommend sticking with the premium Samsung flagship headsets such as the Galaxy S20+, Ultra or Note as they give you more quick and easy real estate to get things done on the fly than the thinner front screen of the Galaxy Z Fold 2. What this device has shown me, however, is the benefit and enjoyment of having a tablet and big screen at the ready at home for the couch, bed or keeping one in your backpack for the bus for long trips.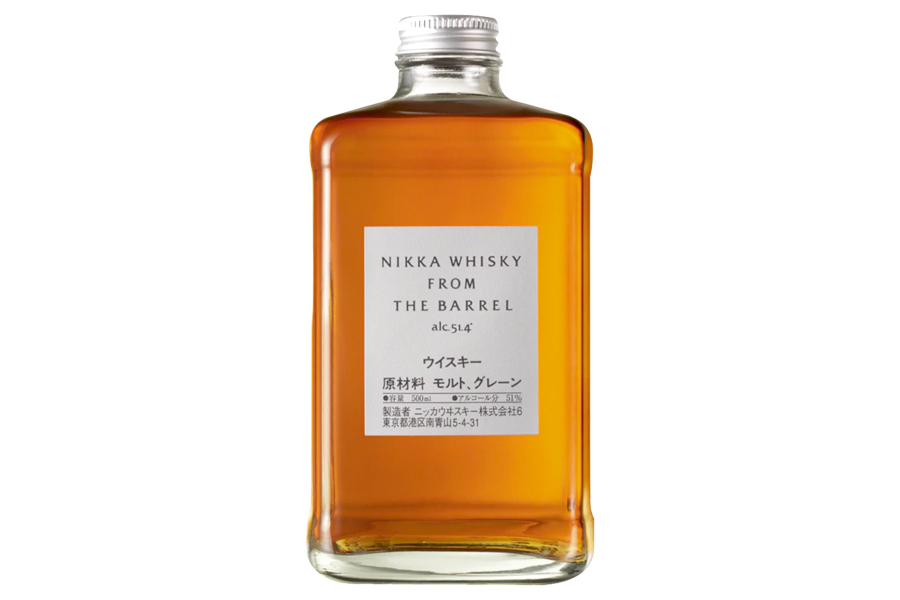 Nikka From The Barrel Japanese Whisky
Frank Arthur – Co-Founder
Japanese whisky is more popular than ever, and for good reason. Since the early 2000's, the rest of the world has increasingly taken notice of Japanese labels with drams like Yamazaki and Hibiki scoring some of the industry biggest accolades.
The newfound popularity of Japanese whisky has been accompanied by hefty price tags as producers are struggling to keep up with the current surge in demand. However, if you're looking to dip your toes into the pool of Japanese whisky there are a few drams on the more affordable end of the spectrum, one of my favourites being Nikka From The Barrel.
Nikka From The Barrel is a blend with tasting notes including dense caramel, leather and bean on the nose, dulce de leche, cherries and a whisper of peat on the palate, with a sweet medium-length finish. Although it lacks some depth of character you'd find more aged expressions, it holds its own against other whiskies in that same price range. And not only is it great to drink, its cool Japanese minimalist styling makes it a sexy addition for any shelf.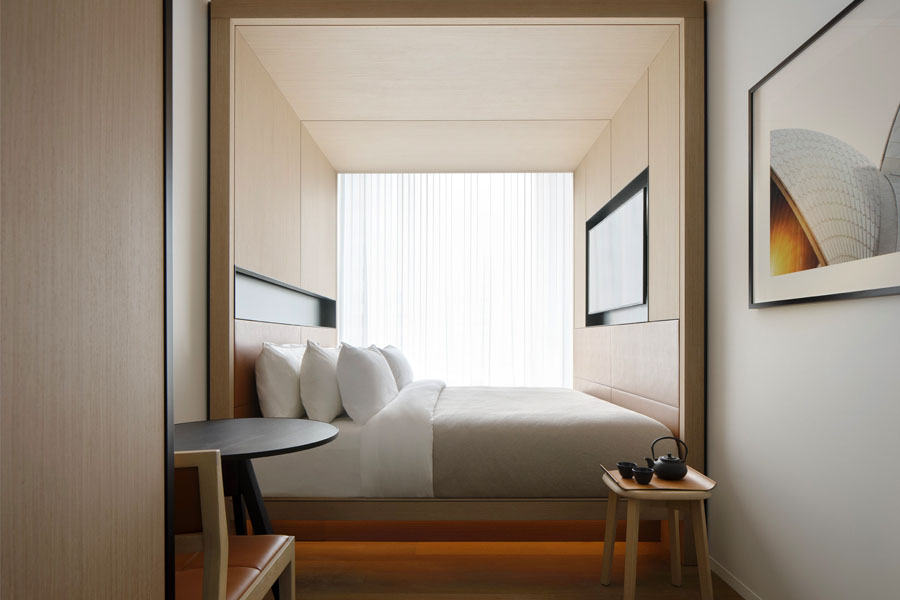 Little National Hotel Sydney
Alex de Crespigny – Editorial and Social Co-ordinator
Besides for Nick Kyrigos and the mighty Raiders, many people think Canberra doesn't have a whole lot to offer. These people, well, they're wrong. From world-class fine dining to a nightlife that would put Sydney to shame, a quick trip to the bush capital will make you realise just why the CBR is voted as Australia's most liveable city time and time again. You'll find Canberra's latest export has arrived in Sydney and is bound to shake things up. The Little National Hotel has just opened its second boutique deep in the midst of Sydney city. Oozing with sophistication we spent the night at Little National to see why its refined hotel experiance is the future for travellers.
Born just a stone's throw away from Parliament House, the Little National is designed to do the simple things right without all the other minutia you'll get at most luxury hotels. Taking a leaf from the Japanese, the Little National offers affordable luxury in a compact yet efficient space. The rooms are simple. An indulgent bed sits against the far windowed wall with the bathroom adjacent to the doors. And that's it. Of course, there's a little minibar and room to hang your clothes but, other than that the Little National has cut down on all the frills and we absolutely love it. For business travellers and leisure travellers who want their room to be nothing more than an idyllic retreat while they explore the intricacies of Sydney's downtown this is an affordable and luxurious alternative to the stalwarts you would have visited so many times before.
Every detail of the room is carefully considered to the Bluetooth sound system to the ambient lighting modes and blackout blinds. In terms of amenities, the rooftop bar is completely instagrammable and the gym is adorned with free weights to treadmills. The staff at the Little National know you're there to relax and recuperate before going to work or to wander around the city and are prepared to assist you to the extent you'd expect at any other 5-star hotel. I'm pleased to say that they passed the 'Charger Test' (asking for a phone charger in the middle of the night) with flying colours.
Honestly, for an unassuming hotel born in the nation's capital, The Little National is punching well above its weight.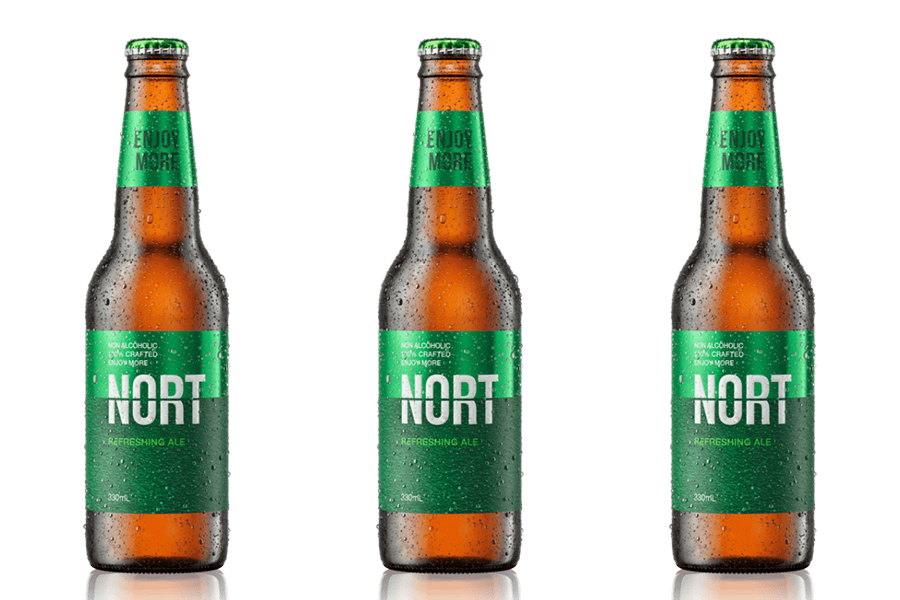 NORT – Non-Alcoholic Beer
Tim Fernandes – Sales & Partnerships Manager
It's unbelievable the amount of beer that gets sent through to the Man of Many office on a weekly basis for us to try. Whether it's domestic or international, tinnies or bottles, lagers or ales or stouts or sours – We've tried them all and enjoyed (almost) all of them.
So I think we're reasonably well qualified to confirm Nort alcohol-free beer tastes like any other full-strength ale, in fact, it's a damn good beer. Nort was created by the co-founder of Modus Operandi (one of Australia's most awarded craft breweries) and a huge amount of attention and detail has gone into creating this thirst-quenching, crisp, fruity ale that doesn't taste like watery disappointment. There are more than a few alc-free beers that are rubbish, and this is not one of them!
Alcohol-free beer is on the rise here in Australia and it's not just for pregnant women or designated drivers. You can easily switch between Nort and a full-strength beer all evening and not waste the following day in a hungover stupor. Beers at night, train the next day! Grab it from Dan's, BWS or online.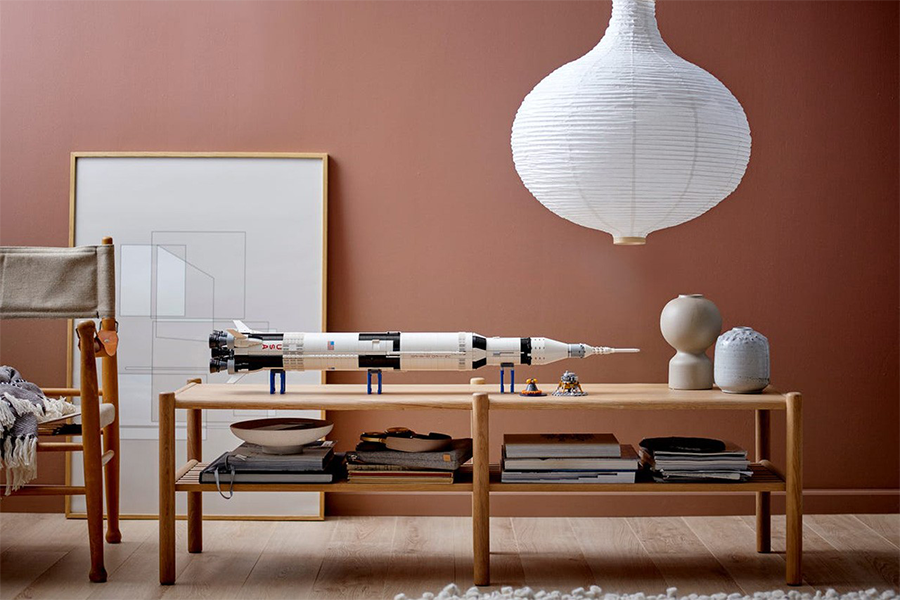 LEGO Saturn V
Ben McKimm – Intern
LEGO has reissued its infamous NASA Apollo Saturn V Rocket and it got me and other scale LEGO heads in fits. This scale rocket caught my eye back in 2017 with its sheer size and attention to detail, to say I was excited about the reissue is an understatement. The rocket measures in at almost one metre in height and packs in intricate details that are sure to amaze anyone can't help but look.
At a scale of approx. 1:110 of the original NASA rocket, it poses as an impressive piece for any living room or desk. The kit features three removable rocket stages, mimicking the real thing. This includes the main rocket engine, an S-II stage and an S-IVB rocket with rescue rocket on top. This re-issue comes after its first release back in June 2017, pleasing LEGO lovers who missed out on the first release. The LEGO NASA Apollo Saturn V Kit retails for $169.99 and is available on the LEGO website now.
You'll also like:
Man of Many's Staff Favourites – 7 November 2020
Man of Many's Staff Favourites – 31 October 2020
Man of Many's Staff Favourites – 24 October 2020