Man of Many's Staff Favourites – 31 October 2020
Yeah buddy. The fiends are out in force; fright night is upon us. But while we're all gunning for a good time, it's worth looking back at the cool sh*t that was released, unveiled and identified this week. Here's Man of Many's Staff Favourites for this last few hours of October.
You'll also like:
Man of Many's Staff Favourites – 24 October 2020
Man of Many's Staff Favourites – 17 October 2020
Man of Many's Staff Favourites – 10 October 2020
Trevor Hilton
Nick Hall – Digital Editor
It's not hard to see why this one made the cut. Airing last week, the team from Gruen managed to track down the guy who wrote the original Bunnings jingle and to be fair, he's still got it. Twenty-five years on, Trevor Hilton is now living in Busselton, two hours south of Perth, where he continues to work as a freelance audio engineer, composer and occasional performer. Recreating the classic hit on the very same keyboard he wrote it on, Hilton smashed out a powerhouse rendition for Gruen that I've been watching all week.
In all the years I've spent listening to this absolute banger, I never once thought about the man behind it, but I am eternally grateful Gruen forced me to.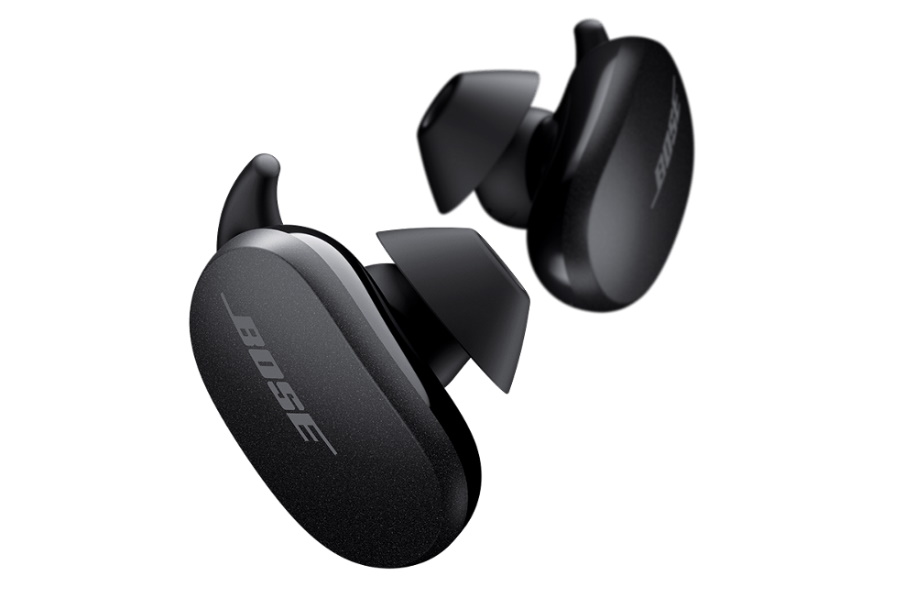 Bose QuietComfort Earbuds
Scott Purcell – Co-Founder
The earbuds I've been waiting over a year for… Ever since the Bose 700 Noise Cancelling Headphones were launched (which at the time I said were near perfect), Bose has teased these earbuds but little had been heard since. While the bigger brother 700's are fantastic, you can't exactly take them around with you in your pocket or wear them out and about like you can with earbuds. So when they finally announced the release of the QC noise cancelling earbuds, and I finally got them in my hands, I was excited, to say the least.
The QC earbuds have a similar charging case to the previous generation Bose Soundsport Free headphones except it's a little more square and a little more-boxy with a matte black finish and texture. It also comes with the addition of wireless charging now which actually gives me a reason to use the native union charging pad that sits atop my desk. Press the button and inside you'll find the more glossy interior and the brand spanking new earbuds.
So what makes these different? The form factor to start. They're a lot more elongated than the previous generation Soundsport Frees which were quite circular and bulky hanging out your ears. The earpiece instead sits in the middle of the device rather than at the end meaning that it feels more balanced in your ear as you place it in. I've got them in black and on the outside is a matte finish while the inside is the more glossy black similar to what's inside the case.
In terms of features, it's near-identical to the Bose 700 headphones. double tap on the left earbud to change the noise cancellation settings from 0 to 5 to 10 (you can also change this within the app for even more control and set your favourites). Double-tap the right headphone to play/pause tracks, answer called etc. These settings again can be changed within the app. The only thing that's missing? Volume! It doesn't have the handy slide your finger motion that the 700's have, I'm guessing due to the lack of real estate. Hopefully, they can come up with something that works in a future software update.
How's the noise cancellation work? Pretty bloody fantastic if I'm fair. The earbuds come with three earpiece sizes (1,2 & 3) so you can choose what fits best with your ears. These alone fit very snuggly in your ears and are almost like earplugs, so without the noise cancellation turned on, it's already pretty quiet. I found myself struggling to choose between 1 and 2 size. The second had better noise-cancelling but was a tiny bit too big in my ear that I thought it might hurt my ears after a while. I settled on the first size as it was just easier taking them in and out of my ears and still fit snug so that they won't fall out if I'm going for a run or jog.
If you take one of the earbuds out, it automatically cuts off the noise cancellation for the other ear so you can hear people speak properly (you can change that setting in the app on your phone). One minor annoyance I had, when putting the earbud back into your ear, it will automatically play the track, video, YouTube etc you were listening to. I'd rather manually start this back-up so needed to fiddle with the settings to turn this off.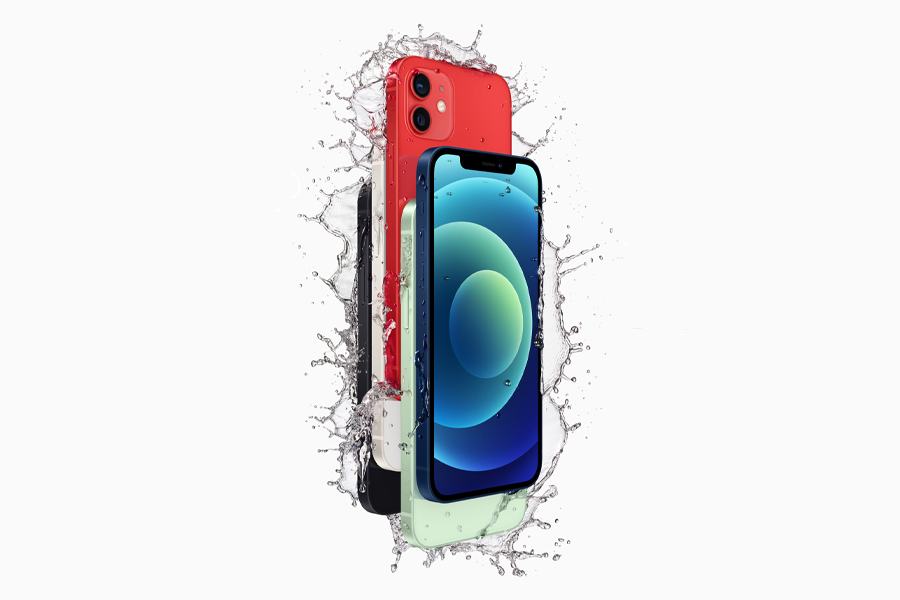 iPhone 12 Pro
Frank Arthur – Co-Founder
I recently upgraded my phone to the new iPhone 12 Pro. It's only been one week, but so far it's been a great experience. The first thing to impress me about Apple's new flagship is its design. The aesthetically sleek iPhone 12 draws inspiration from the iconic iPhone 4, with similarities found in the overall form factor and most notably apparent in the flat metallic band which wraps around the perimeter of the device. It's this retro aesthetic paired with the solid build quality gives this product that premium look and feel that I've come to expect from Apple products.
In terms of functionality, improvements such as faster processor and 5g connectivity are big drawcards for those considering an upgrade. Although I'm yet to fully put those performance aspects through their paces, there have two new and improved features that have really stood out to me – an improved camera and MagSafe charging.
The iPhone 12's low light camera capabilities which Apple claims to have improved by 87 per cent. With so many of life's most exciting moments happening under the cover of darkness, this an improvement that iPhone users have eagerly awaited over the past few generations.
The other stand out feature is MagSafe charging, which uses magnets built into the phone to assist in the phone when it docks onto (MagSafe compatible) wireless chargers. An issue typically faced when wirelessly charging is that if the device is placed onto the charger slightly misaligned, the device charges either slowly or not at all. Apple's new MagSafe technology alleviates this problem by ensuring the fastest and most efficient charge as magnets lock the phone perfectly into position. Additionally, there are MagSafe compatible cases available, which allow fully efficient charging, even though the case.
Although these are initial impressions, what's really clear is that the latest iPhone is more than just a superficial facelift, their new device is a true upgrade from previous models and I'm excited to further explore all more its capabilities.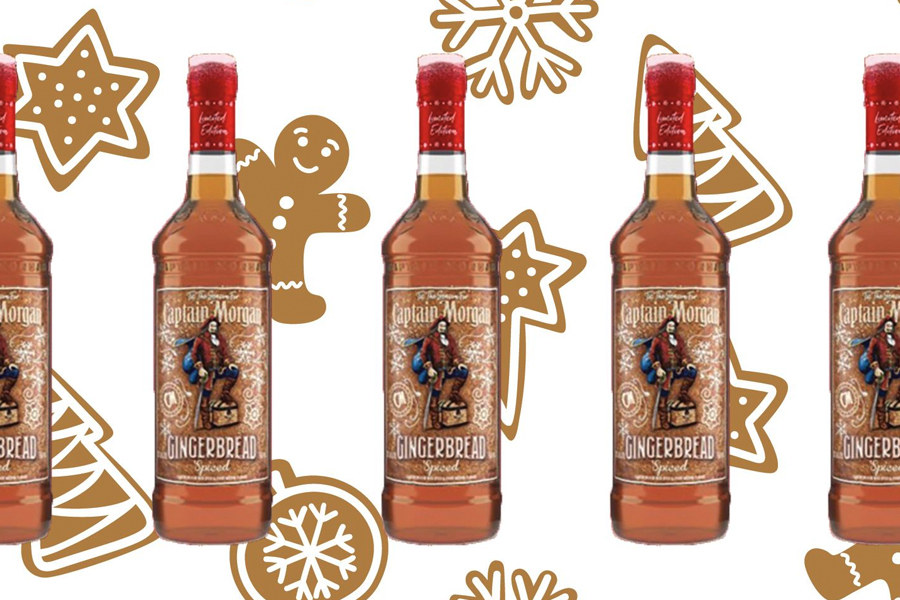 Captain Morgan Gingerbread Spiced Apple Pie Cocktail
Denise Barnes – Native Content Manager
Don't know about you, but around the end of October, beginning of November every year, that holiday feeling really starts to kick in. Cocktails on a Monday night? Pub lunch on a Tuesday? I mean why not, it's basically December already. The holidays are all about spending time with friends and family, eating heaps of delicious food and drinking festive cocktails. So naturally, I was curious when we received a bottle of the Captain's latest, a very festive Gingerbread Spiced Rum. It even came with a delicious Apple Pie Cocktail recipe, how convenient? If like me, you love the holidays and trying new cocktails, check out this delicious cocktail recipe below:
Ingredients:
30ml Captain Morgan Gingerbread Spiced
100ml Cloudy Apple Juice (You can also juice your own apples for an extra fresh taste)
Apple Slices
Nutmeg
Directions:
In a tumbler, add ice and combine Captain Morgan Gingerbread Spiced and apple juice.
Stir and garnish with a sliced apple. For an added touch, grate some fresh nutmeg over the top.
Enjoy
This might just be one of the most Christmassy cocktails ever.
Buy it here (AUS) Buy it here (US)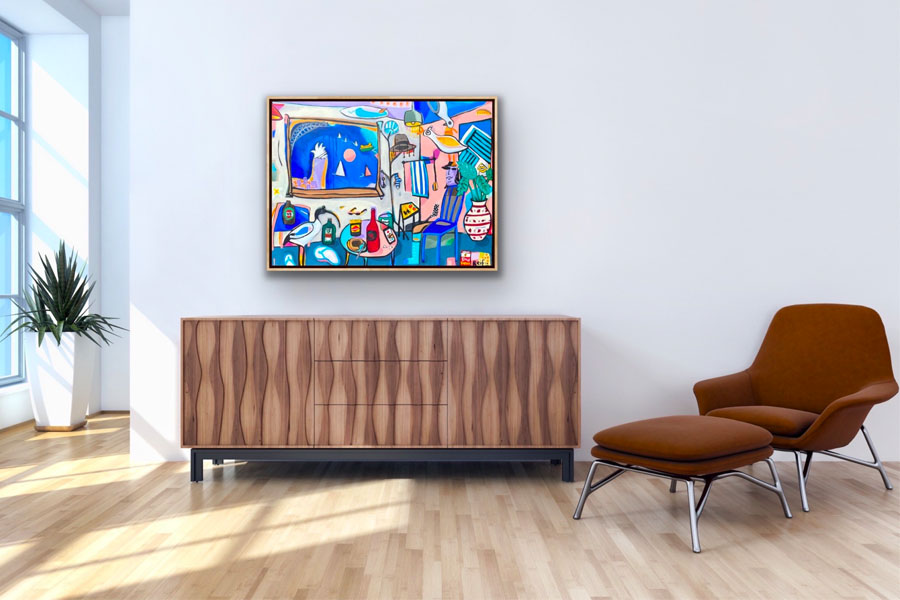 Reif Myers Art
Alex de Crespigny – Editorial & Social Coordinator
Personally, I reckon Australia's got one of the best up-and-coming art scenes in the world. Now that I think about it, I have zero clue about anywhere else in the world but Australia seems pretty good to me. From photography to pottery there's a helluva lot of talent in a variety of mediums and every month or so I'll find someone new doing some really cool work.
The flavour of this month is Reif Myers. An artist from Perth, he's everything I like in painter and more. Colourful, full of detail and the tone of his work is laidback and colloquial. It's really Australian. From cans of Emu Export in his pieces to the sneaky batman's he adds to his work, it's truly unique. If I had to liken him to anyone, he's like an Aussie Hebru Brantley with a splash of Jean-Michel Basquiat.
Check it out. It may not be your cup of tea, but you have to admit it's wicked.
You'll also like:
Man of Many's Staff Favourites – 24 October 2020
Man of Many's Staff Favourites – 17 October 2020
Man of Many's Staff Favourites – 10 October 2020