Man of Many's Staff Favourites – 18 July 2020
It's officially mid-way through the seventh month of the year and while 2020 has been a bit of a write-off so far, there is one major positive; everyone has completely forgotten about Christmas in July. There's been no awkward sweater-giving or English traditions shoe-horned into the rapidly diminishing winter months. Turkey's remain unstuffed and the uncomfortable Secret Santa presents are still on the shelves, which absolutely no one is complaining about. Indeed, Australia's most superfluous holiday has slipped quietly under the radar while we all deal with far more pressing issues. For us, those issues involve finding the coolest products, series, experiences and art to share with the world. Here's what we came up with this week, all packaged up in our Man of Many Staff Favourites – July 18 edition.
You'll also like:
Man of Many's Staff Favourites – July 11
Man of Many's Staff Favourites – July 4
Man of Many's Staff Favourites – June 27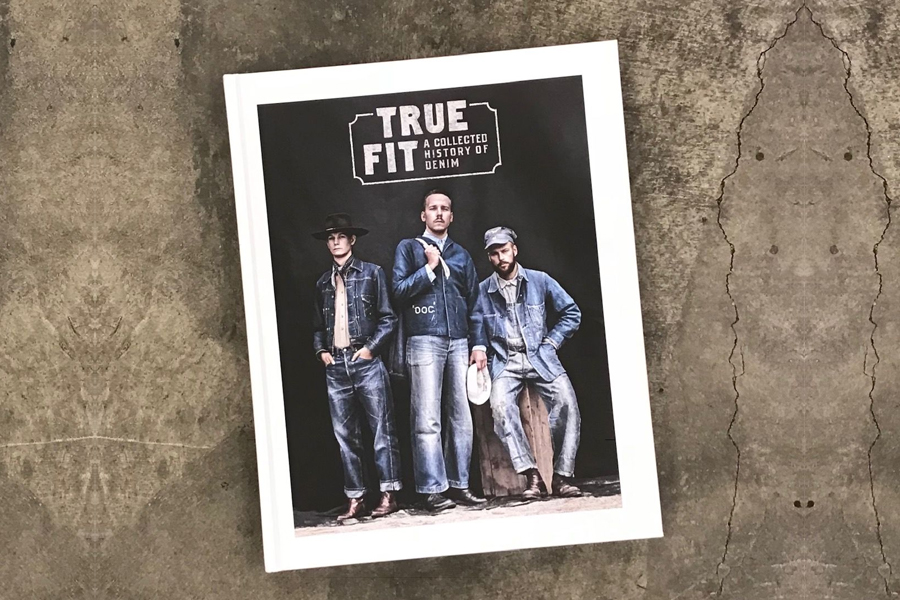 True Fit: A Collected History of Denim
Nick Hall – Digital Editor
Fashion trends tend to move quite quickly, so it's rather impressive that denim has remained a staple in fashion circles for well over a century. As a big fan of American workwear, I've recently found myself brushing up on the lineage of some iconic brands, learning more about how military and prison outfits slowly evolved into everyday wear. It's an interesting story that satisfies my love of utility clothing and my active appreciation for history. While there is a bunch of books on men's fashion and denim, lately I've really enjoyed getting into True Fit: A Collected History of Denim, a coffee table book that explores how brands like Levi Strauss and Co and Lee entered the cultural fold. Even better, this book actually opened my eyes to the crazy world of denim hunters; a group of antique collectors that venture down into abandoned mine-shafts and old quarries to find the hidden clothing gems of years gone by. In the first chapter of True Fit, we see the team dive into a deserted mine-shaft in Nevada to discover a pair of Meyerstein & Lowenberg jeans from the late 1800s. The images are breath-taking and there is a healthy does of history all thrown in. If you're a fan of workwear and denim, I would highly recommend checking this one out.
Alone
Scott Purcell – Co-Founder
Pretty much my favourite new show. Franky recommended this to me on SBS On-Demand as I was looking for a new series to watch and I'm glad he did. Alone is a combination of Survivor, Naked & Afraid and Bear Grylls all wrapped into one. Ten contestants, said to be trained survivalist experts, are dropped into the wilderness completely alone (or around 5km away from each other). They're allowed to take 10 items with them so some of them chose things like a flint and steel, an axe, knife, sleeping bag, tarp or fishing line. They're not allowed to take any food in with them and the whole point of the show is to see who can last the longest in the wild. Last man or woman standing takes home a whopping US$500k for their trouble. Season 3 sees the contestants brave the windy and freezing cold winter of Patagonia but I'm excited to check out Seasons 1 & 2 if I can find them online.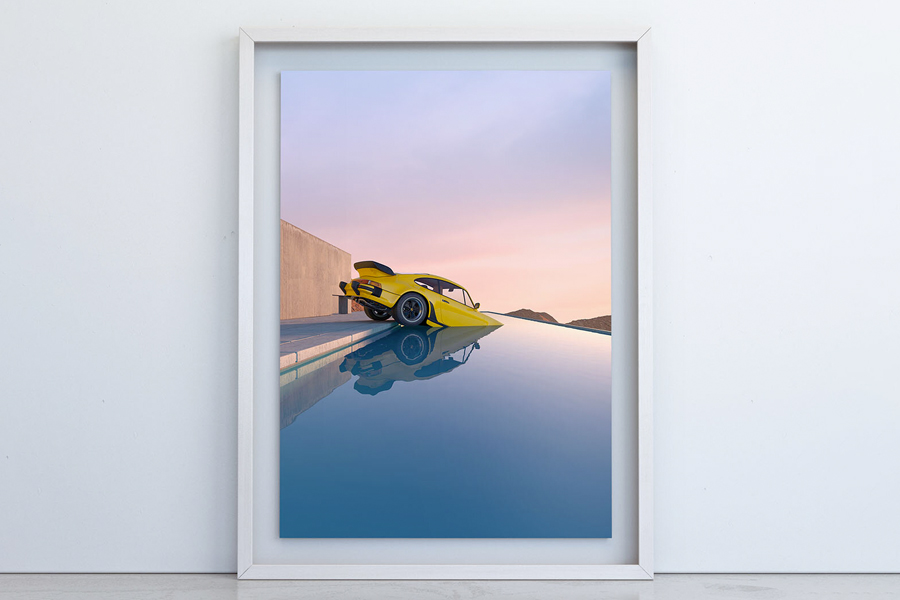 Chris Labrooy Print
Frank Arthur – Co-Founder
If you love art and Porsche 911's, you'll love the work of Chris Labrooy. With a background in product design, Chris uses 3D computer modelling to create his unique brand of digital art.
With CGI as his medium, Labrooy's signature works are hyper-realistic renderings of Porsche 911's and abstract automobiles awkwardly placed in stunningly vivid landscapes with no reasonable explanation as to why they would ever end up in those positions. I have no idea why there would ever be yellow 911 with its nose submerged in the infinity pool of a mid-century Californian villa, but for some reason in a Chris Labrooy artwork, it just makes sense.
As a former product designer myself, I love to see fellow designer making a name for themselves in unique ways and have been a fan of Labrooy's work for a while. I highly recommend you give him follow @chrislabrooy and if you want piece of his work in physical form, prints are available on his website.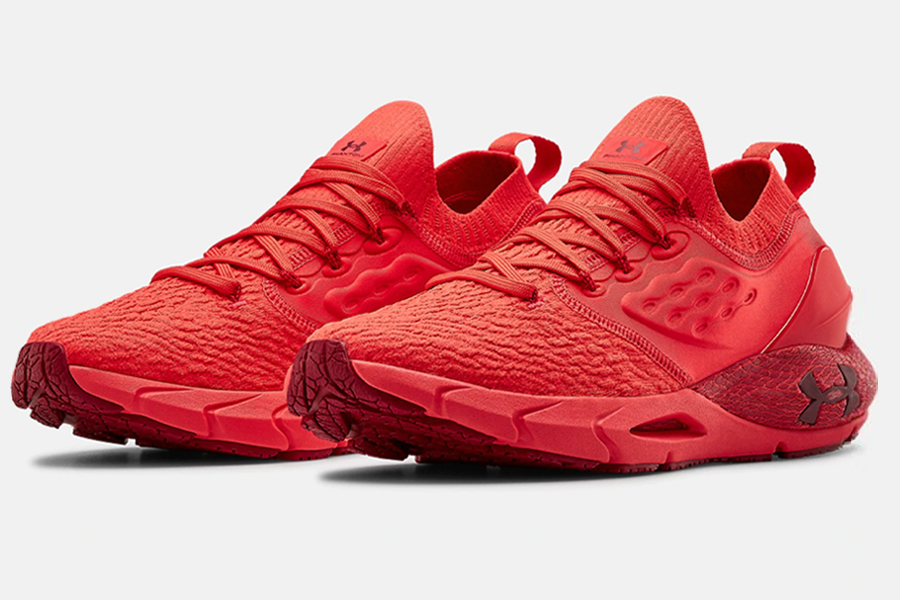 Under Armour HOVR Phantom 2
Denise Barnes – Native Content Manager
The latest from Under Armour is in, and so is my verdict. The new and improved UA HOVR Phantom 2 is said to be their most versatile running shoe yet and it's easy to see why. My previous HOVR Phantoms have done me proud with many many happy miles covered and yet, they still look as good as new and offer the same support and functionality as it did on day one. Needless to say, I was stoked when the new UA HOVR 2 Phantoms arrived at the office. I received an all-red pair, which I absolutely love as it's so different than my previous more plain coloured pairs. Although I haven't taken them for a run yet, I have tried them on, and they feel really great and are super comfortable. I'm a big fan of the new breathable sock-like fit and I also like that they are easier to slide on and off than the previous version. Whilst keeping all the DNA that makes HOVR Phantom the great running shoe that it is, combined with these new tweaks and improvements, it can only be onwards and upwards from here on out. They are available now for AUD$200. There you go. Hit the ground running.
You'll also like:
Man of Many's Staff Favourites – July 11
Man of Many's Staff Favourites – July 4
Man of Many's Staff Favourites – June 27