24 Best Horror Movies on Netflix Right Now
There's nothing better than settling in for a night of cheap thrills and jump scares with a couple of close friends, and thanks to the advent of streaming platforms, you can enjoy the best horror movies Netflix has to offer seven nights a week. Getting your daily scare on is just one way to get the blood pumping and your adrenaline up from the comfort of your couch. It's almost a teenage right of passage to spend a weekend making popcorn and chucking on a scary flick, but horror films have been entertaining us since well before we had Netflix, DVDs or even a TV at home.
You'll also like:
50 Best Action Movies Of All Time, Ranked
25 Best Heist Movies of All Time, Ranked
25 Best Thrillers on Netflix Right Now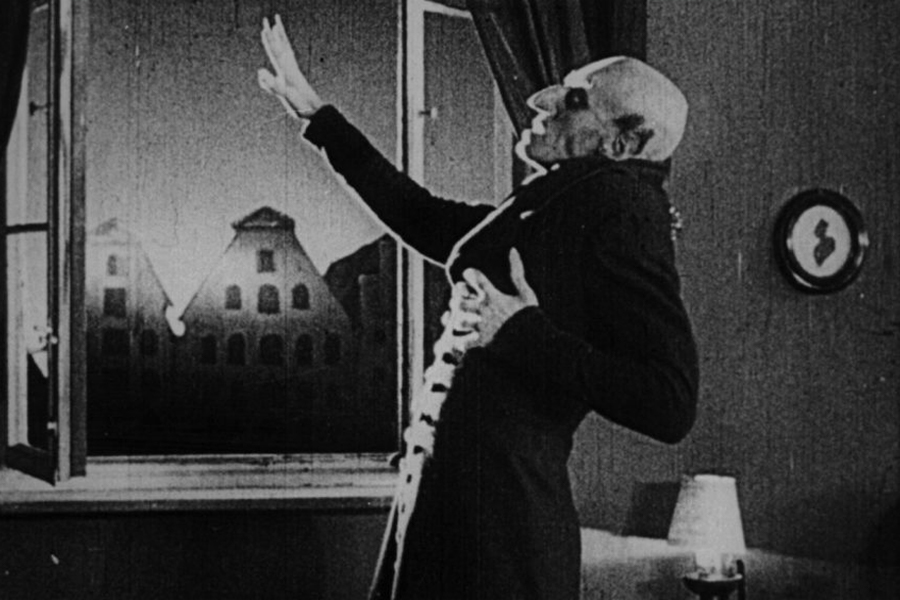 Horror Film History
Horror is a genre shrouded in rich history. In fact, the film concept was one of the first to make it to the big screen, arriving way back in 1896 with the Georges Méliès-directed House of the Devil. Widely considered the first horror film ever made, the marvel of modern cinema was deemed lost until a copy turned up at the New Zealand Film Archive in 1988, reinstating the movie as the prototype horror flick.
Since then, the industry has changed greatly, adding new elements and conventions to the mix. While other genres have emerged to claim the top spot in terms of box office ratings and gross, horror movies continue to play a pivotal role in the contemporary film landscape. By and large, there are more horror films made each year than any other genre, and for good reason. Slashers, thrillers, zombie and vampire movies are uniformly loved by doting horror fans, irrespective of how cheesy the acting is or how bad the special effects may be. The genre does not rely on star-power or high production quality for its success, making horror movies some of the most cost-effective films to produce.
Whether you are searching for the new horror movies on Netflix or delving deep in the fright archives, you're sure to find a few scares waiting for you. But how do you know the difference between a good horror movie and a bad one?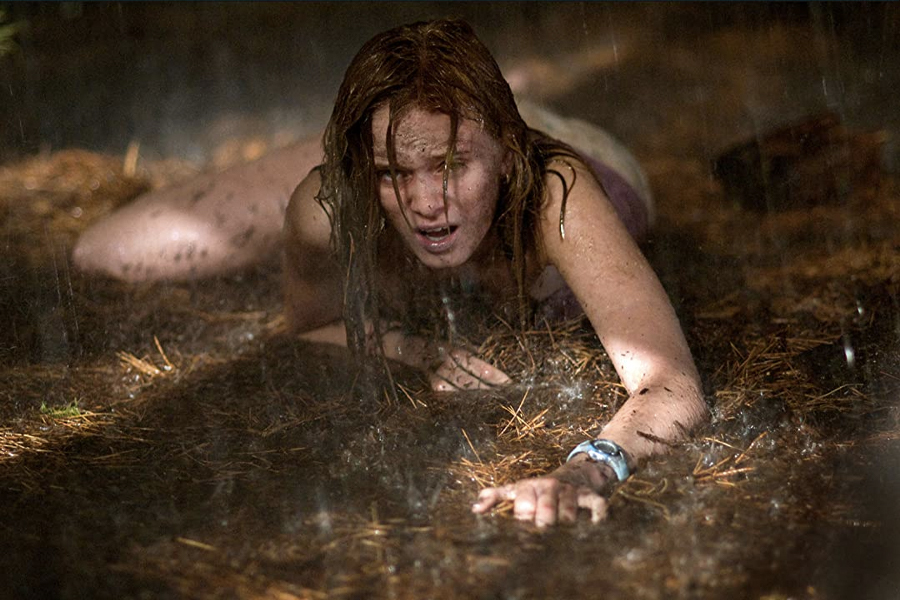 What Makes a Good Horror Movie?
Perhaps more so than any other genre, horror films follow a specific formulaic pattern. Have you ever watched a horror movie and one of the group members decides the team needs to split up to cover more ground? How about when the victim is running away from the murderer, only to trip on a fallen branch? These aren't cliches as much as they are conventions of horror. All the best horror movies on Netflix and in history will follow these patterns, but they aren't the only things to look out for.
Soundtrack – All good horror movies on Netflix or otherwise will have a solid soundtrack of ominous tones. When the music cuts out, your senses go on high alert and you begin to expect something will happen. When it doesn't, you immediately revert back to comfort, making this the perfect time for a jump-scare.
Villain – Horror films are all about fear and nothing sparks fear into the hearts of the viewer more than a good villain. Cannibal, vampire or murderer, this is a genre that doesn't discriminate in its antagonists.
Unreliable cars/phones – Just found out who the murderer is and you need to warn someone? Good luck! In horror films, there is about a 2 per cent chance your phone will have battery or reception. Similarly, you could just drive there, right? Wrong. In the horror universe, cars turn into expensive paperweights right when you need them most.
Best Horror Movies on Netflix
While the list of scary movies on Netflix is nigh-on endless, some are certainly better than others. We've waded through the list to find nothing but the premier releases. There's a healthy mix of classics, along with a few new horror movies on Netflix you should definitely check out.
Without further ado, here is a list of the 24 best horror movies on Netflix right now.
1. The Silence of the Lambs (1991)
Aside from perhaps Psycho, no horror film has had quite the impact that Jonathan Demme's 1991 film The Silence of the Lambs has. The film became the first in the genre to collect the Best Picture Oscar, along with the Best Supporting Actor gong for star Sir Anthony Hopkins. Almost 30 years since it was originally released, The Silence of the Lambs is still just as terrifying. It follows a young FBI agent in training, Clarice Starling as she strikes up an unlikely working relationship with Hannibal Lector, a brilliant psychiatrist with a penchant for murder and cannibalism. On a quest to uncover the true identity of a mysterious murderer known as Buffalo Bill, the two play a dangerous game of cat and mouse that could put everything in jeopardy. Want to elevate you weeknight viewing? This one is by far the best horror movie on Netflix right now.
Release date: 9 May 1991 (Australia)
Director: Jonathan Demme
Film series: Hannibal Lecter
Screenplay: Ted Tally
2. Cloverfield (2008)
The first instalment in the Cloverfield saga is a marvel of modern horror filmmaking. Blending a found-footage style with more classic cinema, this film fixates on a group of survivors who try desperately to rescue a friend trapped in her apartment. Making life a little difficult, however, is the giant monster that is terrorising New York City. Trust us, the description may sound silly and the monster does appear to look like a skinned whale, but Cloverfield is far from a farce. This is one of the best horror movies on Netflix, hands down.
Release date: 17 January 2008 (Australia)
Director: Matt Reeves
Film series: Cloverfield
Budget: 25 million USD
Box office: 172.4 million USD
3. The Ring (2002)
While it was parodied to death in the Scary Movie franchise, rewatching The Ring is actually quite a terrifying experience. The premise centres around a cursed videotape that featured a demon girl. Anyone who watches the tape will soon succumb to a cruel and brutal death. As far as scary movies on Netflix go, The Ring isn't exactly a world-beater, but it does hold up, even after all those parodies.
Release date: 14 November 2002 (Australia)
Director: Gore Verbinski
Film series: The Ring
Box office: 249.4 million USD
4. Bird Box (2018)
Who could have predicted the cultural phenomenon that Bird Box would become when the Netflix original was released back in 2018? Starring Sandra Bullock as a blindfolded mother attempting to guide her children away from a mysterious force that has decimated the earth's population, Bird Box is one of the more innovative scary movies on Netflix. While it's no Psycho, this flick does have some interesting moments that will certainly keep you on the edge of your seat.
Initial release: 14 December 2018 (USA)
Director: Susanne Bier
Screenplay: Eric Heisserer
Budget: 19.8 million USD
5. A Quiet Place (2018)
A runaway hit from The Office's John Krasinski, A Quiet Place is one of the most unique horror movies on Netflix. A masterstroke of tension and terror, the film takes viewers on a riveting journey into a post-apocalyptic world inhabited by blind but noise-sensitive creatures. As the only survivors left in a decaying world, the Abbott family must communicate in sign language to stay alive and out of sight. With speaking and talking off the table, A Quiet Place follows the key theme of sensory displacement, which is revisited in a number of films throughout this list.
Release date: April 2018 (Australia)
Director: John Krasinski
Film series: A Quiet Place
Box office: 340.9 million USD
6. It Comes at Night (2017)
A surprise hit, Trey Edward Shults' It Comes at Night is a modern-day monster movie in every sense of the word. After a mysterious apocalypse leaves the world with few survivors, two families are forced to bunk together in an uneasy alliance. Slowly, the families begin to realise the real horror may come from within. Aussie Joel Edgerton's performance as the unhinged father is among the best in his career, despite this film flying relatively under the radar.
Initial release: 9 June 2017 (USA)
Director: Trey Edward Shults
Budget: $2.4–5 million
Screenplay: Trey Edward Shults
Box office: 20 million USD
7. Hush (2016)
The second film in our list of the best horror movies on Netflix to feature a prominent deaf character, Hush is tense, edge of your seat thriller that offers little respite. The film centres around Maddie, a deaf writer who lives a life of solitude in a secluded cabin in the woods. However, her world is thrown into turmoil when a masked killer attacks and kills her only friend, before setting his sights on Maddie herself. The brutal and bloody tale is played out in eerily silence as our heroine battles to stay alive against all odds.
Initial release: 12 March 2016
Director: Mike Flanagan
Budget: 1 million USD
Screenplay: Kate Siegel, Mike Flanagan
Producers: Jason Blum, Trevor Macy
8. Evil Dead (1981)
The film that introduced the world to both Sam Raimi and Bruce Campbell, Evil Dead is horror at its chaotic best. While not quite as polished as some of the others in the franchise, the original Evil Dead film is by far the most serious and disturbing. The 1981 cult classic follows five friends who travel to a remote cabin in the woods where they stumble upon a tape with incantations. Unbeknown to them, the group has inadvertently released a centuries-old demon, who possesses them in succession until only one is left fighting for survival. Sadly, no chainsaw hands in this one, that comes later.
Release date: 23 June 1983 (Australia)
Director: Sam Raimi
Budget: 350,000 USD
Box office: $2.7 million or $29.4 million
Film series: Evil Dead
9. Train to Busan (2016)
Over the last few years, South Korea has been pumping out some fantastic low-budget films and Train to Busan is among the country's best exports. The action-horror flick follows a man named Seok-Woo and his daughter who are caught stranded on a train while a rapidly developing zombie outbreak surges around them. Despite what you may be thinking, this heart-racing thriller is a far cry from the over-played western zombie flicks we're used to, taking the genre in a completely new direction. Train to Busan was so popular when it premiered it has gone on to score a sequel, proving once and for all that this Korean sleeper is one of the best horror movies on Netflix.
Release date: 12 August 2016 (Australia)
Director: Yeon Sang-ho
Film series: Seoul Station
Language: Korean
10. Friday the 13th (2009)
While it's sadly not the 1980s original, Marcus Nispel's 2009 reboot of Friday the 13th is still one of the best scary moves on Netflix. Taking the violence and gore to new levels, this version sees the vengeful Jason Voorhees taking down collegians at the famed Crystal Lake with his trusty machete in hand. This is one brutal and bloody release, be warned.
Release date: 12 March 2009 (Australia)
Director: Marcus Nispel
Box office: 92.7 million USD
Budget: 19 million USD
11. The First Purge (2018)
The prequel to the runaway horror franchise smash The Purge, this film tells the story of how the once-a-year crime-free movement first got started. While the premise sounds similar to others we've seen before, things get a little dicey when the violence of oppressors meets the rage of the others, breaking down the city borders and risking a contagion across the country.
Initial release: 4 July 2018 (USA)
Director: Gerard McMurray
Film series: The Purge
Budget: 13 million USD
Box office: 137 million USD
12. Candyman (1992)
Before you watch the Jordan Peele reboot later this year, make sure you check out the original Candyman. A masterclass in urban legend storytelling set in a modern age, Candyman follows a gifted and beautiful young college student investigating a mysterious one-armed figure that terrorises the projects. Legend has it that the murderer referred to as Candyman was once a well-known artist commissioned to paint the portraits of wealthy landowners. However, when he was caught with a landowner's daughter, the Candyman was set upon by an angry mob who cut off his right hand with a rusty saw and smeared him with honey, attracting a swarm of angry bees to sting him to death. Now, years later, the Candyman is back to exact his vengeance; just say his name five times and you'll see.
Initial release: 16 October 1992 (USA)
Director: Bernard Rose
Film series: Candyman
Box office: 25.7 million USD (US)
Screenplay: Bernard Rose, Clive Barker
13. Halloween (2018)
Another reboot that made its way onto Netflix, David Gordon Green's 2018 Halloween release is a gory tale of revenge and relentless terror. Once again we see Laurie Strode, played expertly by Jamie Lee Curtis come face to face with Michael Myers after he escapes from captivity. The original Halloween might well be the best horror movie ever made, and while this 2008 continuation doesn't exactly live up to the standard, it certainly is one of the best horror movies on Netflix.
Initial release: 17 October 2018 (Indonesia)
Director: David Gordon Green
Film series: Halloween
Box office: 255.5 million USD
Budget: 10 million USD (2017)
14. Don't Breathe (2016)
While many of the best horror movies on Netflix involve trying to break into a place of refuge, the 2016 sleeper Don't Breathe focuses on breaking out of one. When three delinquents attempt to rob a blind Gulf War veteran, they discover this ageing war hero is far from the docile old gent they were expecting.
Initial release: 24 August 2016 (United Arab Emirates)
Director: Fede Álvarez
Box office: 157.1 million USD
Budget: 9.9 million USD
15. Sinister (2012)
Ethan Hawke took a huge risk when he stepped away from dramas to take on the old of true-crime writer Ellison Oswald. Luckily enough, the gamble paid off and resulted in Sinister, one of the best horror films of the 2010s. The film follows Oswald, a struggling writer who hasn't had a hit in over a decade. However, when he stumbles upon a snuff film that appears to show the deaths of family, his prayers are answered and he sets to work. But in this story of murder, betrayal and mystery, things are not as they seem.
Release date: 1 November 2012 (Australia)
Director: Scott Derrickson
Box office: 87.7 million USD
Featured song: Gyroscope
Film series: Sinister Series
16. The Cabin in the Woods (2012)
If there's one common theme we've identified in this list of the best horror films on Netflix is the 'cabin in the woods' setting. It must be why Drew Goddard opted to name his 2012 film precisely that. Following an eerily similar plot to that of Sam Raimi's 1981 hit Evil Dead, five college friends arrive a remote forest cabin for a vacation, however instead of an ancient demon taking down collegians one by one, it's backwoods zombies, ghouls and some other-worldly entities.
Release date: 14 June 2012 (Australia)
Director: Drew Goddard
Box office: 66.5 million USD
Screenplay: Drew Goddard, Joss Whedon
17. The Ritual (2017)
Reuniting after the tragic death of their friend, four college pals attempt to hike through the Scandinavian wilderness. Sounds easy enough, right? Throw in a few wrong turns, the mysterious forests of Norse legend and an ancient evil and it's not hard to see why The Ritual is one of the best scary movies on Netflix.
Initial release: 13 October 2017 (United Kingdom)
Director: David Bruckner
Box office: $1.3–1.6 million
Story by: Adam Nevill
Screenplay: Adam Nevill, Joe Barton
18. Eli (2019)
One of the newer horror films on Netflix, Eli was only released in 2019 and tells the story of a young boy who suffers a rare disease that leaves him severely allergic to the outside world. Confined to a boy-in-the-bubble suit, Eli's parents take him to a purpose-built facility run by a bewitching doctor that allows him to roam freely. His new-found freedom may not be all it's cracked up to be, when Eli begins to suspect that the facility, for all its perks may really be something far more sinister. But then again, who would believe a little boy? Definitely one of the best new horror movies on Netflix.
Initial release: 18 October 2019
Director: Ciaran Foy
Budget: 11 million USD
Producers: Trevor Macy, John Zaozirny
Screenplay: Ian B. Goldberg, David Chirchirillo, Richard Naing
19. Gerald's Game (2017)
Not one for the squeamish, Gerald's Game is Stephen King at his strangest. The lord of the disturbed penned this uncomfortable thriller about a woman who inadvertently kills her husband during a kinky game. Handcuffed to her bed with no hope of rescue,  she soon realises that she may not be alone. This might not be the best horror movie on Netflix, but it could well be the most confronting.
Initial release: 2017 (USA)
Director: Mike Flanagan
Story by: Stephen King
Production company: Intrepid Pictures
Screenplay: Mike Flanagan, Stephen King, Jeff Howard
20. Malevolent (2020)
Who doesn't love a bit of the paranormal? In this Ghost-Hunters-esque tale, brother and sister team Angela and Jackson run a phoney paranormal investigator scam on clients who believe their houses are haunted. It seems like the perfect con until the pair bite off a bit more than they can chew when one of their clients appears to be more fact than fiction.
Initial release: 6 February 2020 (Israel)
Director: Olaf de Fleur Johannesson
Based on: Hush; by Eva Konstantopoulos
Screenplay: Ben Ketai
21. Final Destination (2000)
Cheat death? It isn't final. That's the premise of James Wong's 2000 film Final Destination. When high school student Alex Browning has premonitions of his plane going down he forces himself and several of his classmates off the flight. Horrifyingly, Alex's premonition comes true, with the group watching on as the plane explodes seconds after takeoff, killing all remaining passengers. Thinking they have cheated death, the group attempts to return to their day-to-day lives, but something is off. An eerily shadow lurks over their shoulders threatening to take them out at any turn. Could death be back to finish the job he started?
Initial release: 17 March 2000 (USA)
Director: James Wong
Budget: 23 million USD
Box office: 112.9 million USD
Screenplay: James Wong, Jeffrey Reddick, Glen Morgan
22. 1922 (2017)
Based on the Stephen King novella of the same name, 1922 is a gritty tale of murder and betrayal in the deep south. The film plays out like a southern version of Edgar Allen Poe's Telltale Heart, with a touch of King's uncomfortable eeriness thrown in.
Initial release: 23 September 2017
Director: Zak Hilditch
Story by: Stephen King
Adapted from: 1922
Screenplay: Zak Hilditch
23. The Babysitter (2017)
The Babysitter starts out like your stock-standard college flick, but around half an hour in, the film shifts gears. Cheerleaders, a satanic cult and a human sacrifice, safe to say things get a little strange after bedtime. One of the strangest scary movies on Netflix.
Initial release: 13 October 2017 (USA)
Director: McG
Film series: The Babysitter
Music composed by: Douglas Pipes
Screenplay: Brian Duffield
24. Tusk (2014)
After Jay and Silent Bob and Clerks, you'd be forgiven for thinking Kevin Smith could do no wrong, and while Tusk isn't amazing, it certainly is a wild ride. Worth watching for the premise alone, Tusk sees a podcaster, played by Justin Long venture into the Canadian wilderness to interview an old man with an extraordinary past. But this softly-spoken gent isn't what he seems and lurking behind the mask is a dark secret that involves a walrus. Not going to give too much away, but Tusk might just be the funniest horror movie on Netflix, which is a genre that really needs more praise.
Initial release: 19 September 2014 (USA)
Director: Kevin Smith
Box office: 1.9 million USD
Film series: True North trilogy
Budget: 3 million USD
You'll also like:
50 Best Action Movies Of All Time, Ranked
25 Best Heist Movies of All Time, Ranked
25 Best Thrillers on Netflix Right Now
General FAQs
What was the first horror movie ever made?
Directed by Georges Méliès, House of the Devil (1896) is considered the first horror film ever made, and was considered lost until a copy turned up at the New Zealand Film Archive in 1988.
Is Psycho scary?
While Alfred Hitchcock's 1960 classic Psycho may pail in comparison to the horror films of today, the movie was a landmark release for its time. It terrified audiences and captivating viewers, even leading to a sequel and shot-for-shot remake.
What is the best horror movie of all time?
According to the Internet Movie Database, the top-rated horror movie of all time is The Silence of the Lambs.