Dennis Rodman '48 Hours in Vegas' Film Confirmed
It was the bender to end all benders. The monster party that made global headlines and turned an NBA superstar into somewhat of a mythical party beast, and now Dennis Rodman's infamous 1998 Las Vegas trip is being made into a movie. Lord only knows what 48 Hours in Las Vegas will depict.
You'll also like:
Dennis Rodman's 8 Most Outrageous Hairstyles Ranked
What are Michael Jordan's Sunglasses in The Last Dance?
25 Best Jordans Of All Time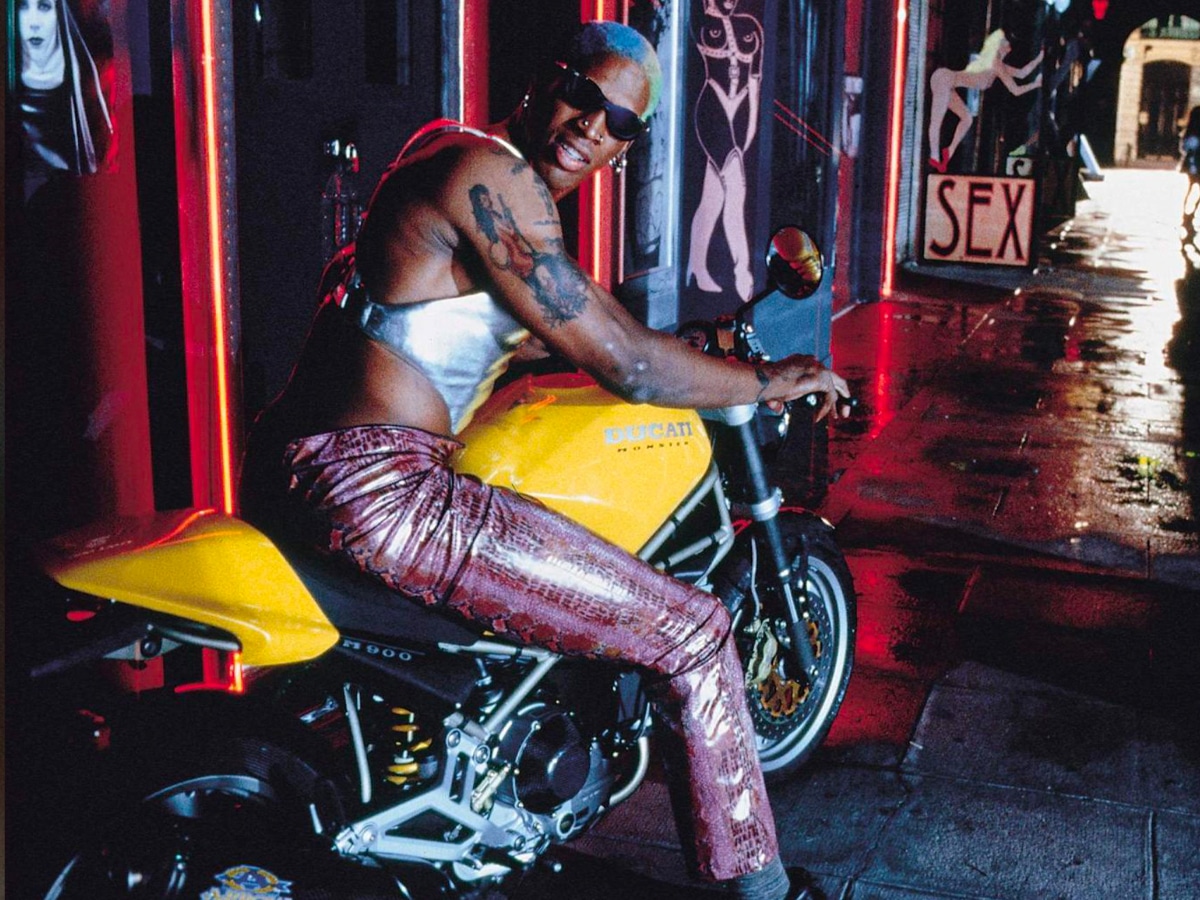 Now, it goes without saying, but the Chicago Bulls star's departure from the 1998 NBA Finals is one of sport's tallest tales. Such is the legend behind Rodman's iconic two-day bender, that stories have evolved over time and few can distinguish fact from fiction. But what we do know is that Rodman asked Bulls coach Phil Jackson if he could take a 48-hour vacation in Las Vegas in the middle of the NBA Finals against the Utah Jazz. Despite being on the cusp of their second three-peat championship in eight years, Jackson consented, and the animal was unleashed.
Long-held suspicions have kept the NBA rumour mill busy for years, but it wasn't until Rodman and his teammate Michael Jordan detailed the events in the ESPN docuseries The Last Dance, that Rodman's two-day stint become folklore. Now, 48 Hours in Vegas is set to chart the extraordinary scene, following Rodman and his anxious assistant GM as they develop an unexpected friendship amid the player's Sin City revelry. Lionsgate is behind the new flick, seeing Phil Lord, Chris Miller and Aditya Sood producing for Lord Miller, with Ari Lubet, Will Allegra and Rodman himself executive producing.
"Dennis refused to follow the herd," Lord and Miller said in a statement. "That is what made him a target and it's also what made him a star. His weekend in Las Vegas is full of fun and hijinks but it is also full of important questions about the way public figures and workers are treated, especially when their individuality is expressed so vividly."
So, what can we expect from 48 Hours in Vegas? At this stage, it's anyone's guess, but when you're talking Dennis Rodman, a man who won five NBA Championships, averaged 13 rebounds a game and three times broke his penis, nothing is off the table. Expect booze, drugs and some Carmen Electra charm.
"There's only one Dennis Rodman," Nathan Kahane, president of Lionsgate's Motion Picture Group, said. "In 1998, there was nobody on Earth who'd be more fun — or maybe more dangerous — to party with. And yet that's not even half of who he is. This movie takes you on an unforgettable ride with the myth, the legend and also the man that Dennis is, behind everything you think you know. We could not be more thrilled to be working with Phil, Chris, Aditya, Ari, Will and Jordan, and above all, Dennis, whose amazing career and life will make for an off-the-wall hilarious yet completely human and emotional movie. You think you know anything about 'The Worm?' Just you wait!"
You'll also like:
Dennis Rodman's 8 Most Outrageous Hairstyles Ranked
What are Michael Jordan's Sunglasses in The Last Dance?
25 Best Jordans Of All Time