Ridley Scott Teases Mysterious 'Bucket List Project' Following 'Gladiator 2'
With the SAG-AFTRA strike now finally behind us, the Hollywood machine is picking up the pieces and slowly but surely getting back to its full swing. Productions that were put on hold during the strike are now resuming, including Gladiator 2, the highly anticipated sequel to Ridley Scott's epic masterpiece. Addressing the temporary setback in the production of the eagerly awaited Gladiator sequel, Scott shared in a recent interview with Deadline that filming is set to recommence in a "couple weeks." Expressing relief, Scott told Deadline, "Thank God it's over."
The director even shared that they have already "shot about 90 minutes" of footage. Detailing the ongoing work, Scott said, "Couple weeks. Thank God it's over. We shot about 90 minutes, at least that's finished. It's really getting the sets cleaned up; they're already built. I got another 90 minutes to go."
The sequel to the cherished 2000 classic, Gladiator 2, is set to feature a powerhouse cast including Paul Mescal, Pedro Pascal, Barry Keoghan, Connie Nielsen, and Denzel Washington. Set years after the epic events of the original film, the narrative will centre on Lucius, now a grown man (played by Paul Mescal), the son of Lucilla, grappling with his lineage and the enduring legacy of the fallen gladiator Maximus.
RELATED: 'Gladiator 2' Behind-the-Scenes Set Imagery Hints at an Epic Siege Battle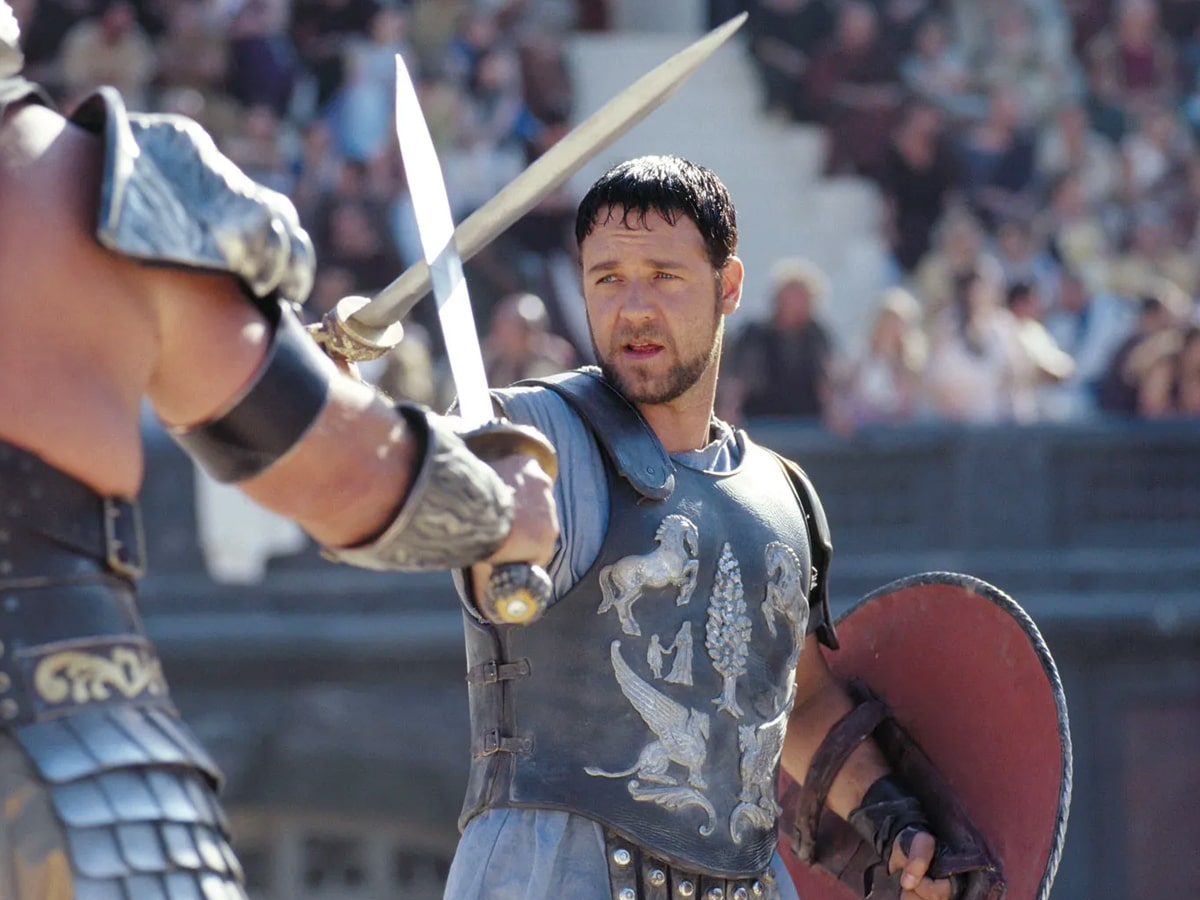 However, Gladiator 2 isn't the only project occupying Ridley Scott's agenda. The legendary director told Deadline that he didn't just sit around during the strike and used the downtime to work on his next film, which is scheduled to begin filming sometime in March next year.
While there's not much currently known about Scott's new movie, Deadline describes this as a "bucket list project" for him while comparing the script to "perfectly distilled liquor" and two stars already lined up. "I prepped the film after Gladiator," Scott revealed. "I have a script finished to the extent that we've already pitched it to studios and I've already wrecked it. I used time out to find out where I'm going to do it."
During the same interview, Scott also fielded a question about potential offers for superhero movies and whether he ever entertained the idea of accepting one. His response was candid: "Yeah, been offered, but just said, no, thank you. Not for me. I've done two or three superhero films. I think Sigourney Weaver's a superhero in Alien. I think Russell Crowe's a superhero in Gladiator. And Harrison Ford is the super anti-hero in Blade Runner. The difference is, the f—ing stories are better."
Gladiator 2 is slated to hit theaters on November 22, 2024.
---
Featured Video from Man of Many
---
---
Featured Video from Man of Many