Doctor Reacts to Chris Weidman's Broken Leg at UFC 261
In a terrifying twist of fate, UFC fighter Chris Weidman has suffered a gruesome injury during his bout with Uriah Hall at UFC 261. Less than 15 seconds into the first round, Weidman delivered a kick to Hall's shin, making contact with the leg just below the knee. It was a textbook move and nothing out of the ordinary, however, upon contact, Weidman's leg shattered seemingly in half, the result of a broken fibular. Even more bizarrely, the scene was eerily reminscent of Anderson Silva's infamous injury, of which Weidman was on the other end.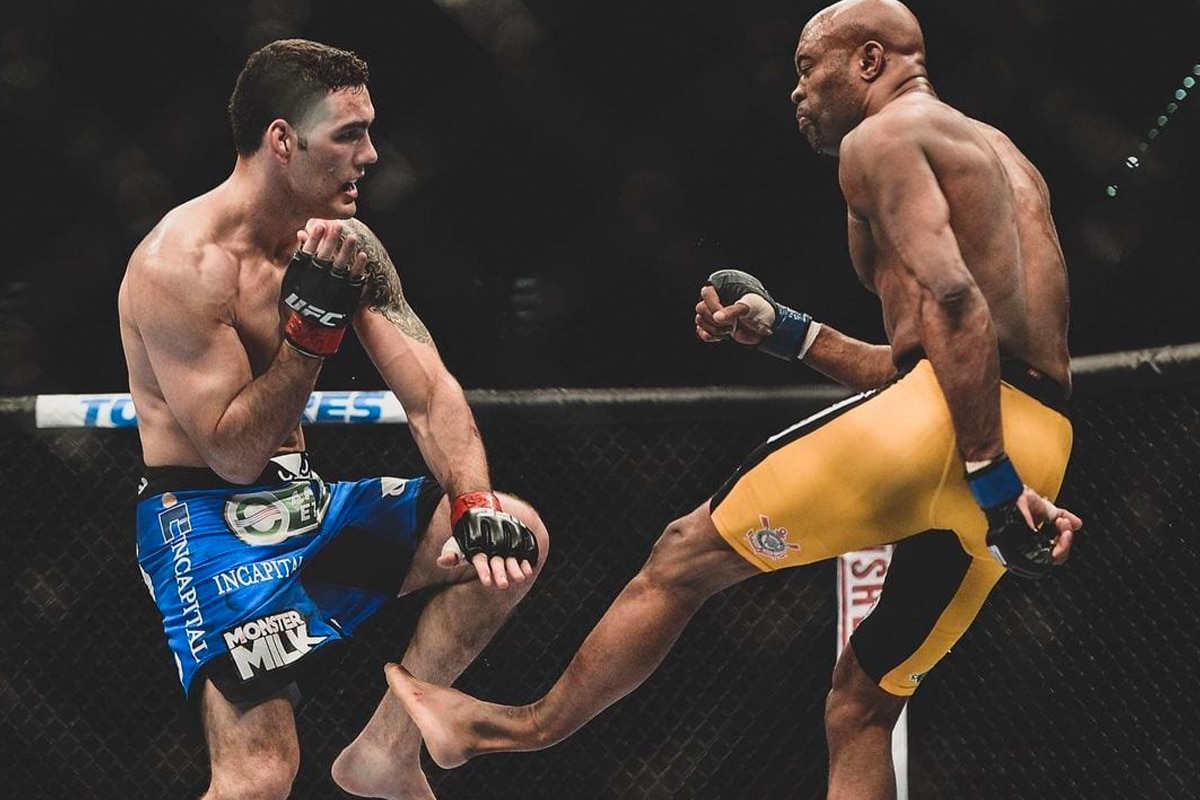 The gruesome injury saw Weidman carted off from the event in a stretcher, putting an end to a long-awaited fight and leaving many fans heartbroken and in distress. From the outset, it's hard to see just how serious the injury is, but it must be said, the images are hard to watch. Diving a little deeper, Dr Brian Sutterer took to YouTube to explain the extent of the break and what this means for Weidman's recovery.
"Right after that leg comes back, we can already see the fracture has occurred," he explained. "As this sequence continues, Weidman went back and put weight on that right leg and that's where we can see the severity of how bad this fracture was. Certainly, this is going to cause a fracture of both the tibia and fibula, which are the two bones in the lower leg, very similar to what happened with Anderson Silva when he threw a kick that was checked by Weidman."
"You can see that contact is made in a part of Hall's knee called the tibial plateau. That's where the patella tendon inserts just below the kneecap, and again there's not really much muscle there to protect that bone. So, you really do end up with essentially a bone-on-bone type mechanism."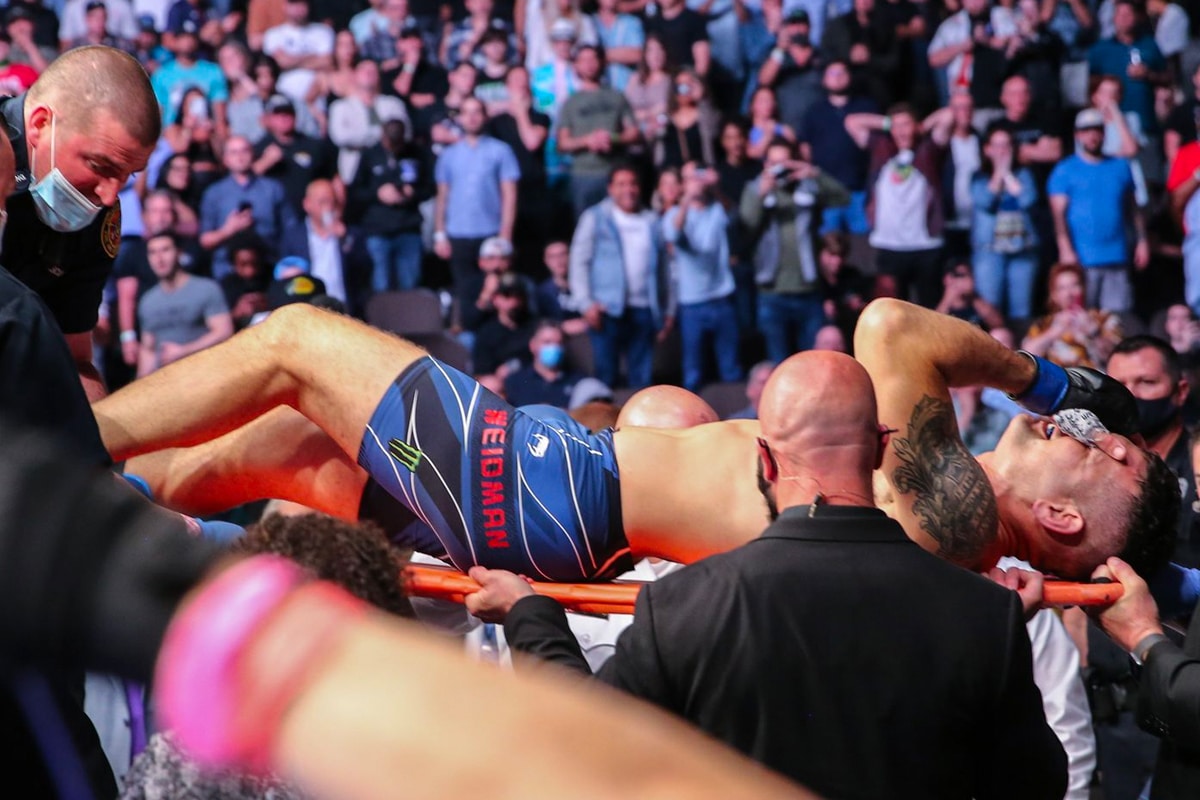 Unfortunately for Weidman, it does appear that the injury was an open fracture, where the skin is cut. According to Sutterer, this opens up the potential for infection or further post-surgical complications in the recovery process. "I saw the pictures where the skin was cut, so that would make this an open (or compound) fracture which raises more concern for infection, primarily," he said. "However, he is having surgery tomorrow, so that is at least a good sign they didn't have to rush him to emergency surgery."
UFC fans and celebrities were quick to share their support for Weidman, who's fight campaign was unceremoniously cut short. With a singnificant injury like this, it may be some time before we see the professional back up and walking, let alone in the ring. You can watch Dr Brian Sutterer's full analysis below. Prayers up for Weidman.
"I hope he's okay. I wish his family well if you guys are watching."@UriahHallMMA had a classy message for Chris Weidman and his family after their fight at #UFC261 ended with an injury to Weidman's leg. pic.twitter.com/u12EWgoQaK

— ESPN MMA (@espnmma) April 25, 2021
The MMA world reacted to the leg injury suffered by Chris Weidman at #UFC261 pic.twitter.com/yQbuA6pKCJ

— ESPN MMA (@espnmma) April 25, 2021