Fore! Are you on the hunt for the perfect gift for your golf-obsessed buddy? Well, just like finding the fairway on the first hole, you're in luck. We've taken time from our range session to bring you the ultimate assortment of golf gifts from gear and gadgets. So whether they are a PGA professional or weekend hack, find an epic present for the number one swinger in your life below.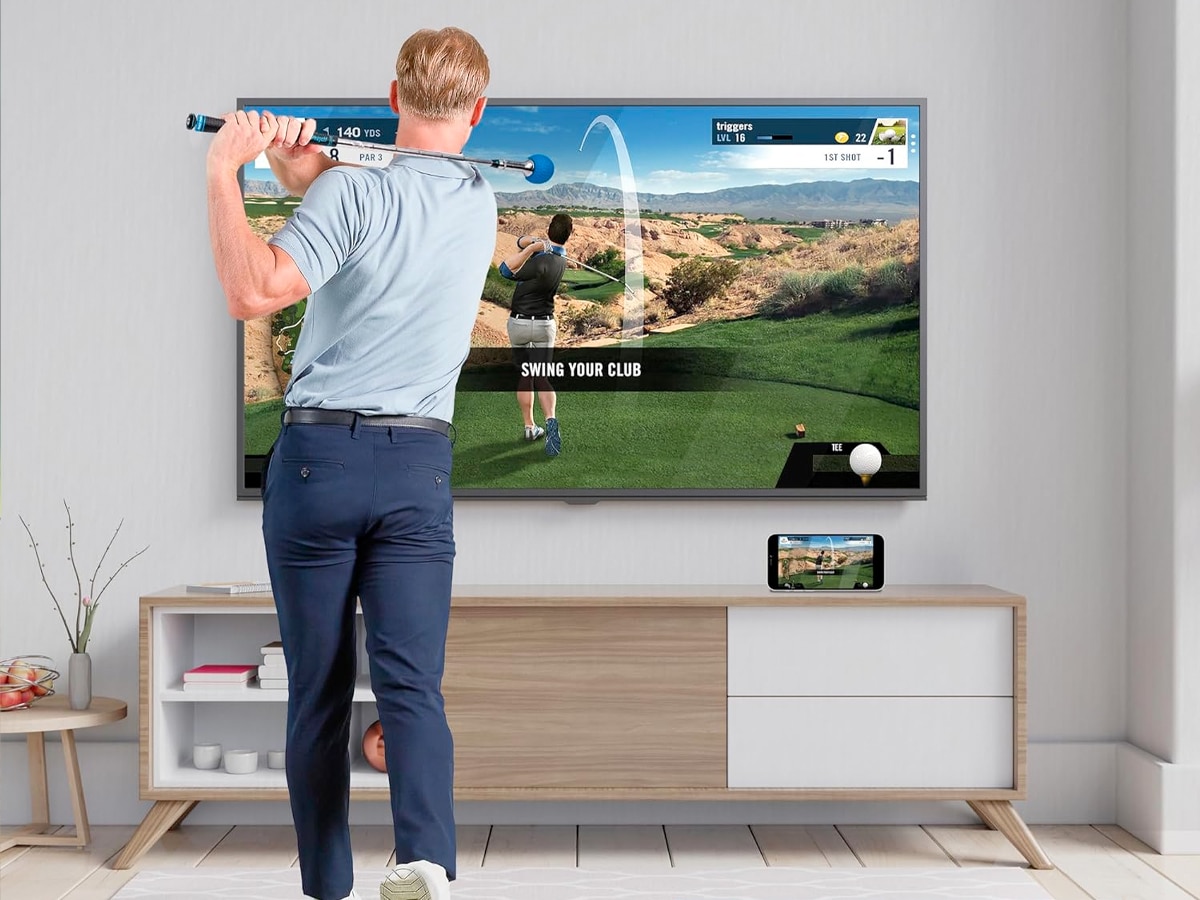 Phigolf 2 Portable Simulator
While we'll always cherish the nostalgic memories of Wii golf, it's time to elevate your simulation experience. The Phigolf 2, unlike the Nintendo classic, offers a true-to-life golf simulation, making it the ideal practice tool to keep your skills sharp throughout the week. With its Bluetooth smart sensor that can be easily attached to the brand's swing stick, you experience an authentic strike of the golf ball. You can even attach it to your golf clubs if you want to head to the range or use a practice net in the backyard.
Moreover, the 3D Data Analysis System not only provides valuable guidance but also offers feedback to enhance every aspect of your swing. To top it off, there's an abundance of courses available on various apps, making it one of the most comprehensive training aids we've ever come across. If you're looking to take your game to the next level without leaving the comfort of your home, this is an investment that's definitely worth considering.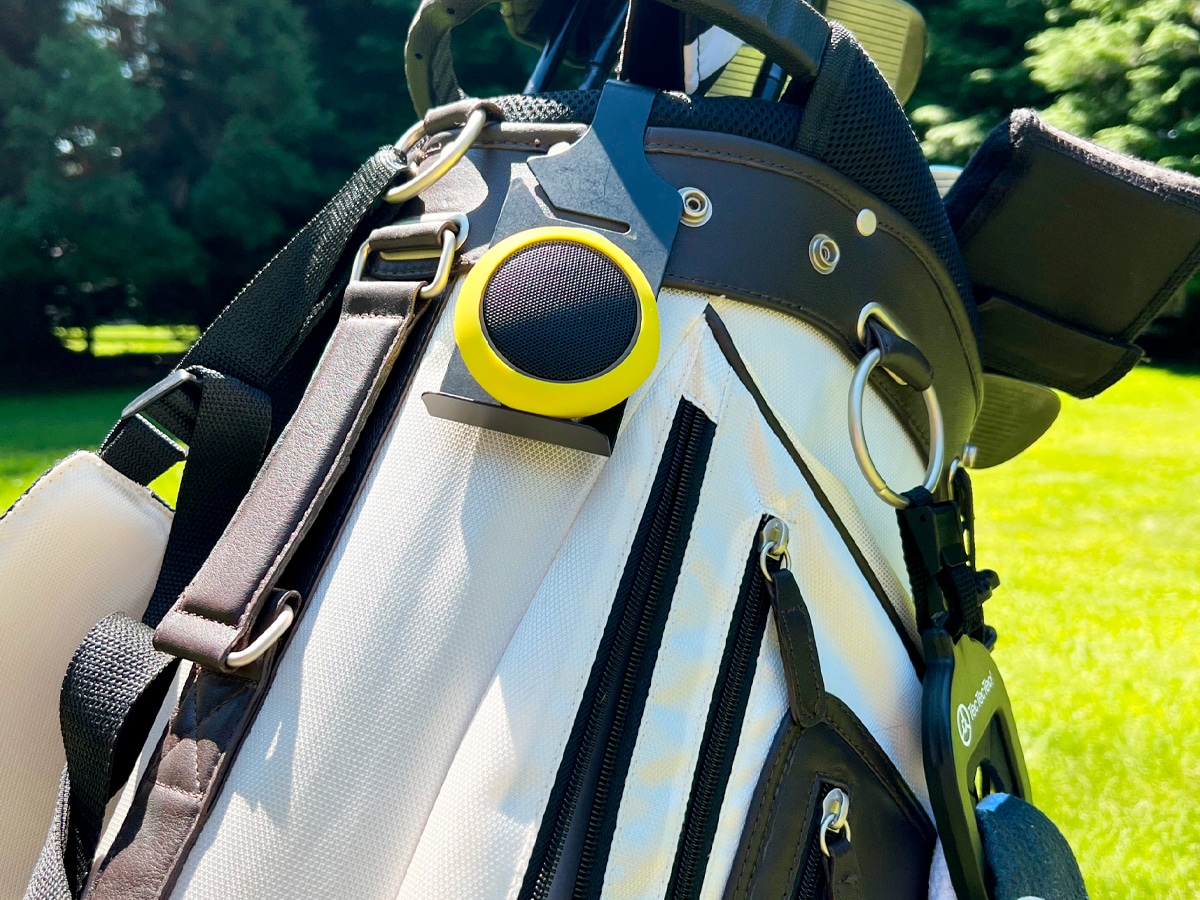 TecTecTec Team8 GPS Speaker
TecTecTec is revolutionising the game with TEAM8, the world's first Audible GPS and Personal Speaker. This innovative device provides precise distances to greens and hazards while also serving as your on-course DJ. Conveniently wear it on your hip or attach it to your golf bag, and after your swing, press the flag icon to hear the last shot's distance. Whether you enjoy vibing to bangers on the course or need guidance on club selection, TEAM8 has you covered.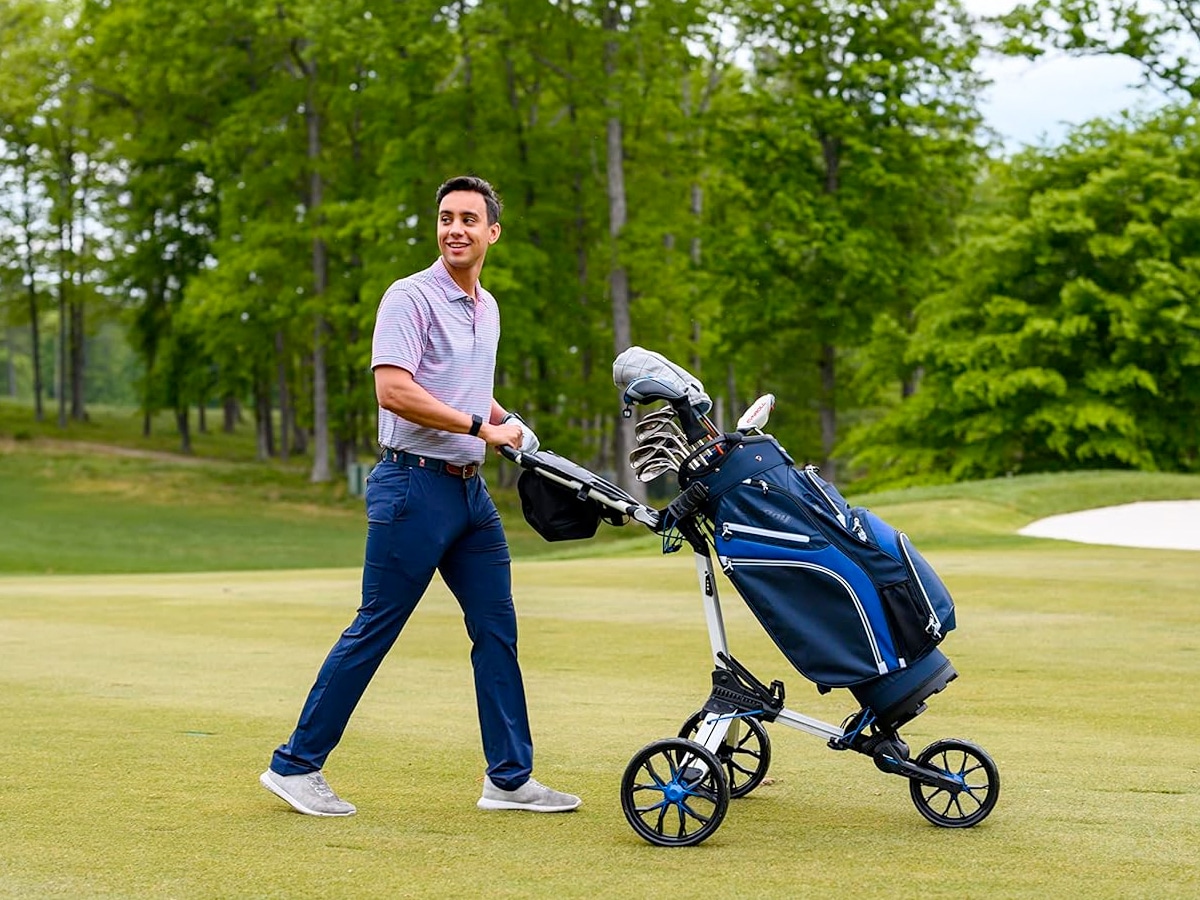 BagBoy Nitron Golf Push Cart
Playing a full 18 holes without a decent push cart is like running a marathon without shoes – technically possible, but far from enjoyable. Golf, as a sport, is challenging enough without the added burden of lugging around your clubs all day. That's where the Bag Boy Nitron steps in, making the entire experience as smooth as Rory McIlroy's swing.
Equipped with a patented bag attachment system, this push cart offers convenient features such as easy one-step open functionality, and a full-featured scorecard console complete with an integrated beverage holder, mobile device holder, and golf ball storage. It also includes an umbrella holder with a storage clip and an extra-large accessory bag beneath the scorecard console, ensuring you have everything you need at your fingertips while navigating the course. With the Bag Boy Nitron, you can worry less about traversing the links, and focus more on getting the ball in the hole.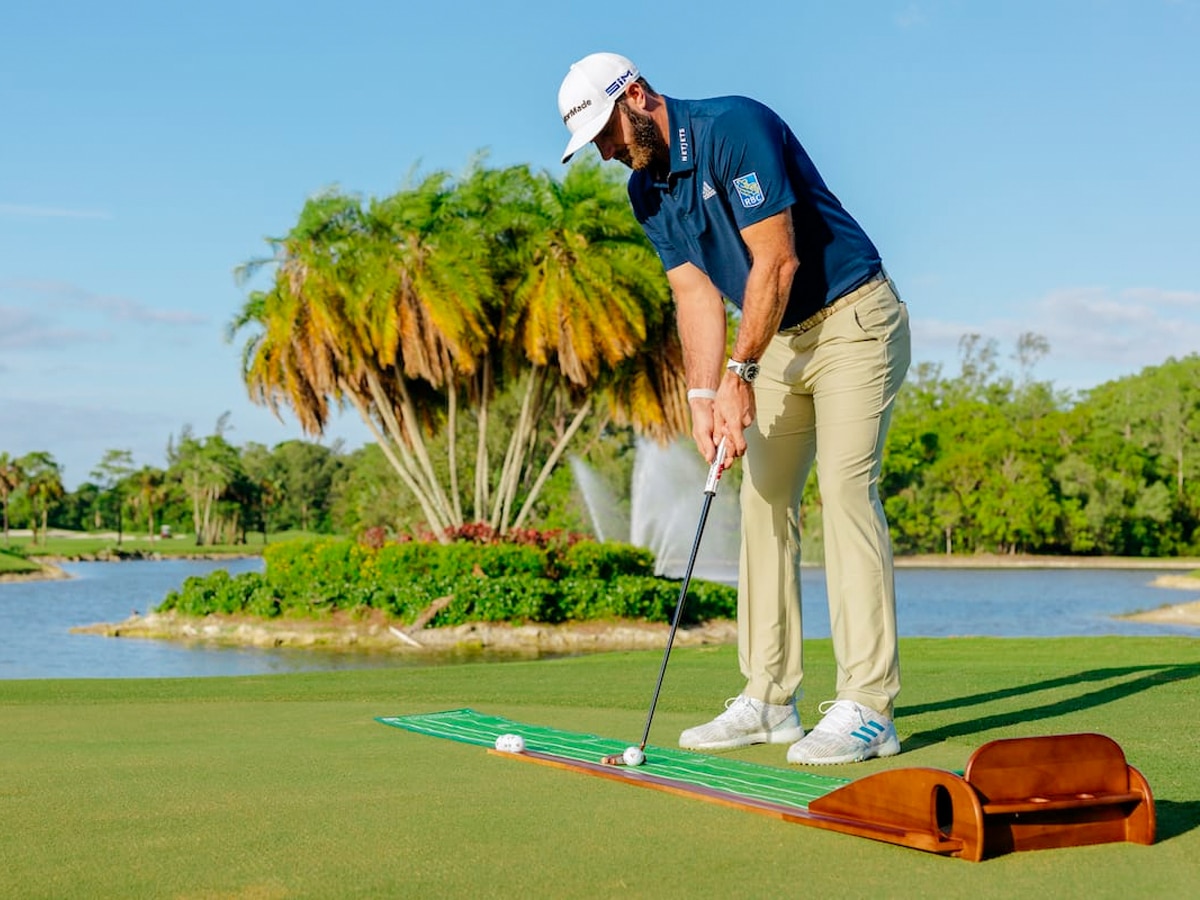 Perfect Practice Putting Mat
Want to shed some strokes from your scorecard? Focus on your putting! While many golfers tend to overlook the importance of their abilities on the greens, there's now no room for excuses with the Perfect Practice Putting Mat. This device has been crafted with a special velvet material that replicates the feel of a real golf course and features a ball return mechanism, allowing you to practice your putting consistently. Practice regularly either at home or in the office and those putts within 10 feet will soon start feeling like gimmes.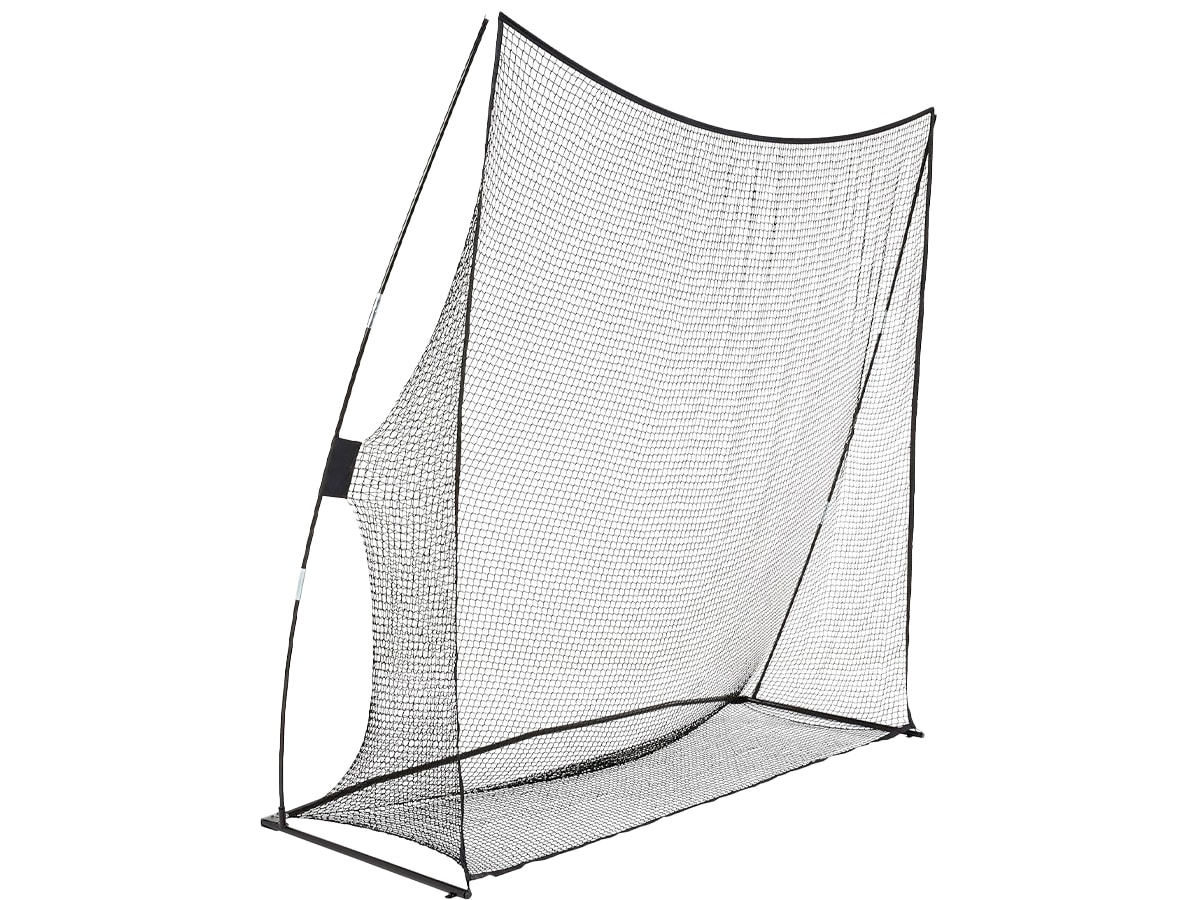 Amazon Basics Portable Practice Net
If you've got the space, owning a portable driving net is a must. As we've described above, practising during the week is a must if you want to get better, but finding time for the range can be challenging. Fortunately, this spacious net from Amazon is quick and easy to set up so you can stay dialled for your regular competition round. Measuring 2.4 meters wide by 2.4 metres high, this sturdy and durable net will last you multiple seasons – and could be the key to lowering your handicap.
---
Featured Video from Man of Many
---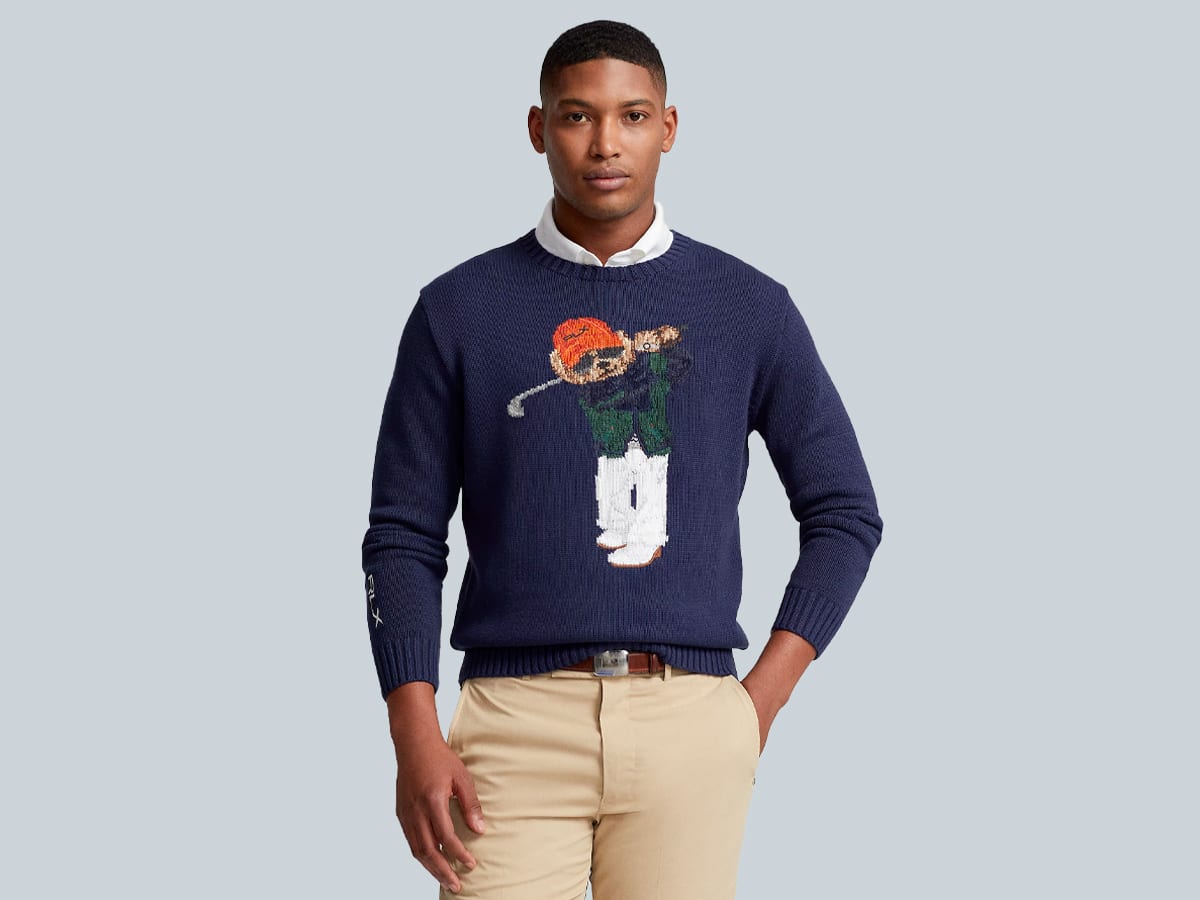 RLX Golf Polo Bear Cotton-Blend Jumper
One of the great things about playing golf is that you can really showcase your style, be it through your choice of shoes, pants, or hats. The market is flooded with brands producing fantastic golf attire. However, when it comes to jumpers, the RLX Golf Polo Bear Cotton-Blend Jumper truly stands out. Its impeccable fit and eye-catching print make it a classy choice that is bound to turn heads and perhaps even distract your competitors on the golf course…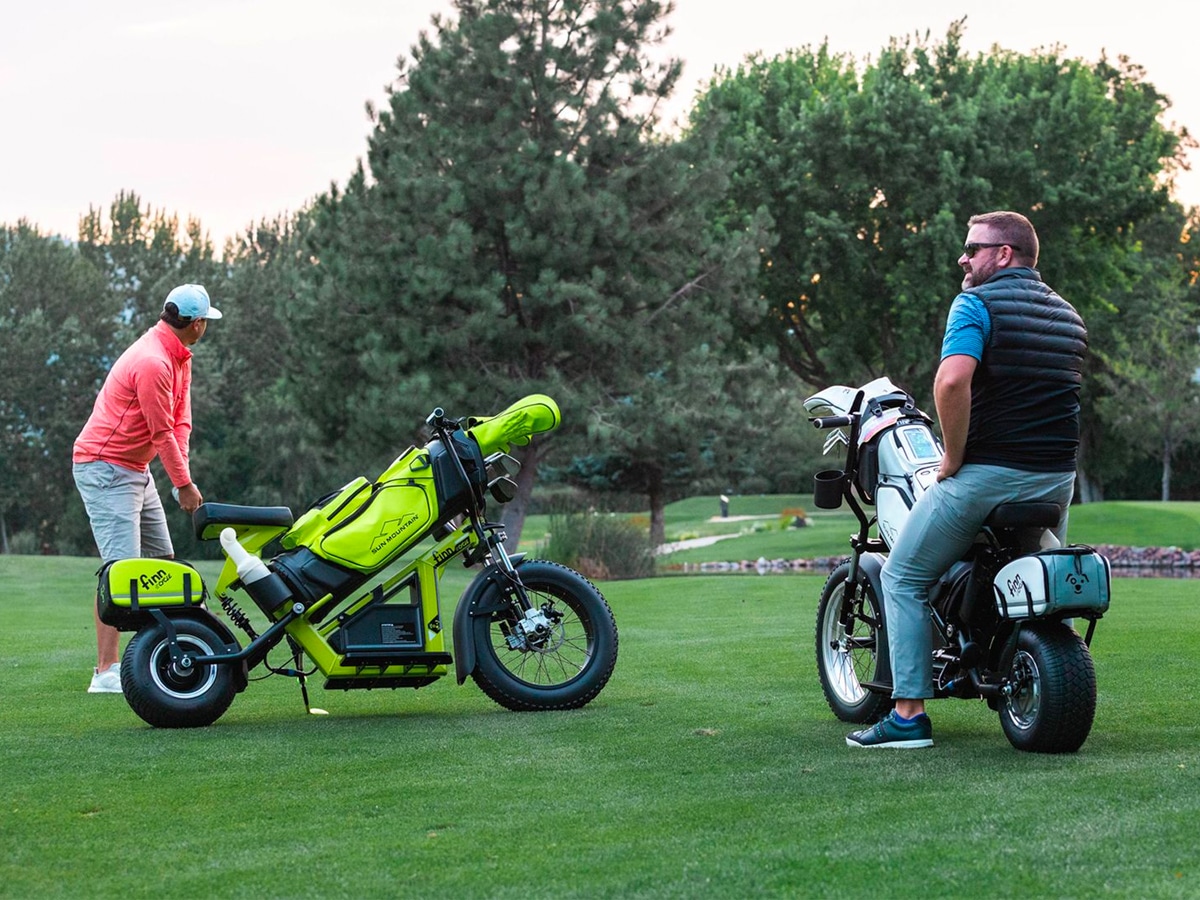 Finn Cycle
If you love to play fast, the Finn Cycle is the ultimate mode of transport on the golf course. No longer will you waste time driving to your playing your partner's ball (an infuriating experience regular golfers know all too well). With this chopper, they can ride down the fairway with the wind in their hair, head straight to your next shot and keep the momentum rolling.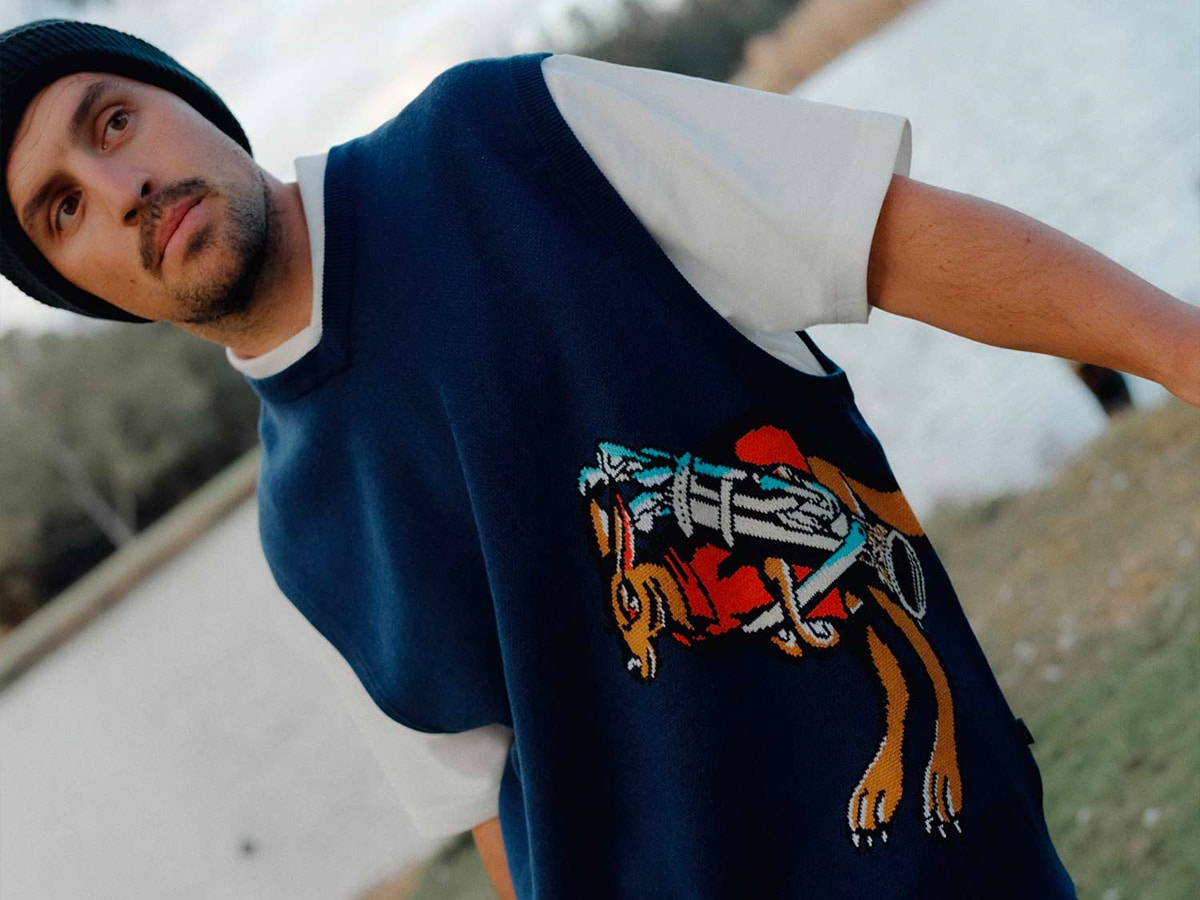 Walker Lording Knit Vest Navy
A vest is an essential golf item that anyone serious about the game owns. For those mild conditions where it's too hot for a jumper but too cold for just a shirt, a vest is going to keep that midsection warm while keeping the arms free to swing with reckless abandon. Our top pick is Walker's Lording Knit Vest, which features a badass illustration of one of Australia's most iconic natives courtesy of Melbourne tattoo artist Mark Lording.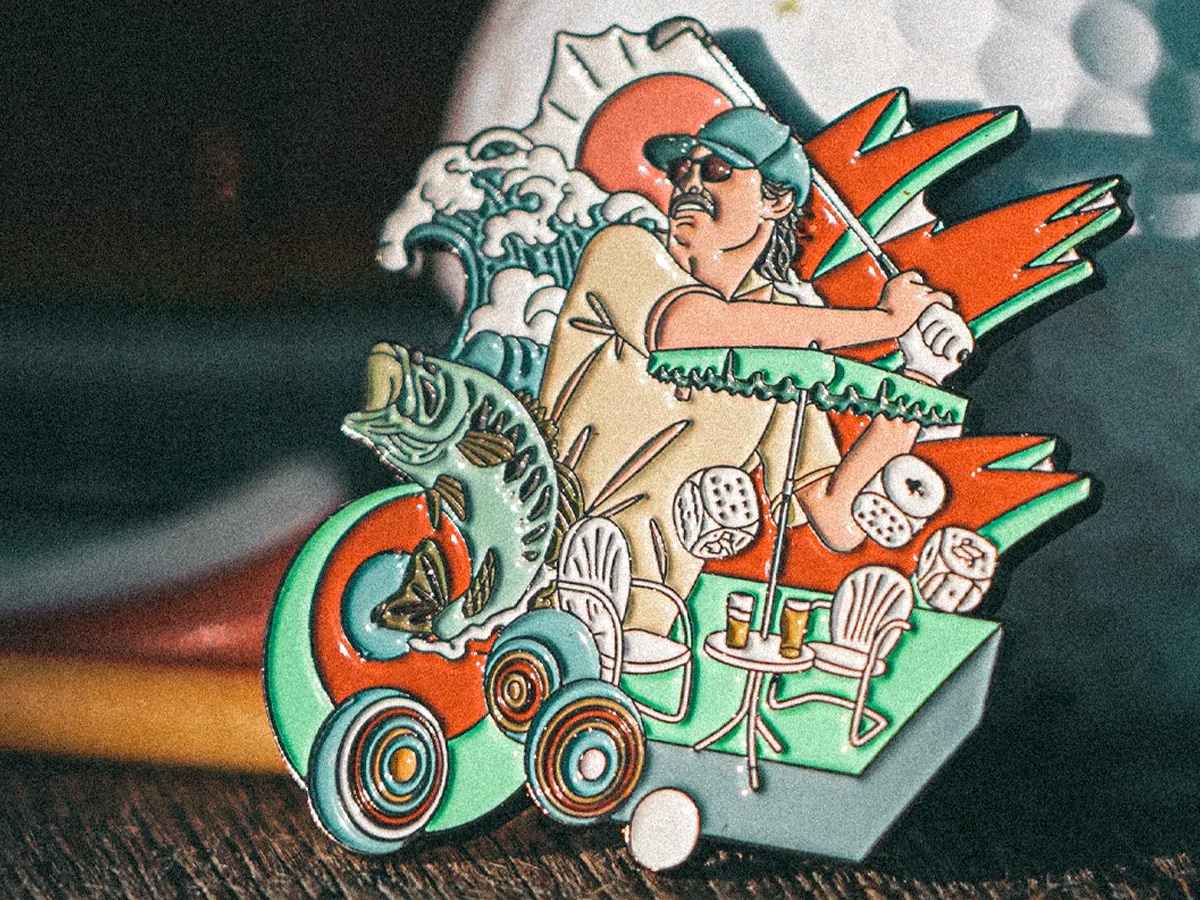 BTYC Summer Run Ball Marker
As we head towards warmer months, cop a golf ball marker that encapsulates pure summer vibes. Not only will this handy tool help you sink more putts, but each time you whip it out, glorious memories of moments living it up in the sunshine will arise from within.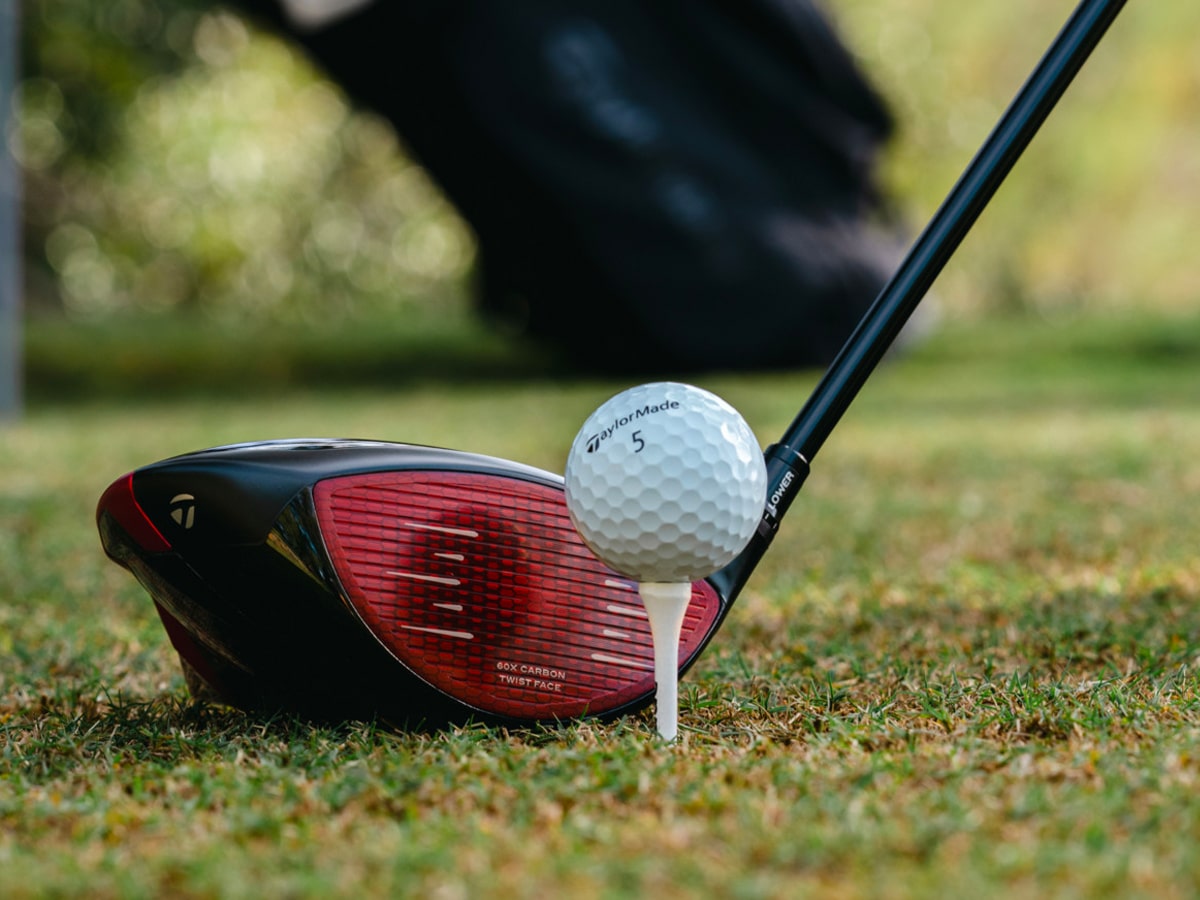 Taylormade Stealth 2 Driver
If you get a thrill out of bombing the ball further than your buddies, Taylormade's Stealth 2 Driver is the weapon of choice. Used by the best players on Tour (and a couple of golf addicts in this office), the second edition of the highly popular model is now equipped with even more forgiveness and power. Boasting an upgraded 60X Carbon Twist face as well as higher MOI and optimal launch thanks to improved weight placements, the Stealth 2 will provide ultimate confidence on the tee box.
ECCO Men's Golf Biom C4 Golf Shoe
Shoe dogs have long loved rocking ECCOs on the street, and now golfers can take their quality craftsmanship to the course. The Biom C4 boasts ultimate cushion comfort and innovative performance within a modern sneaker aesthetic. Furthermore, the 100% waterproof Gore-Tex Surround construction combined with the Exhaust Grid enables air ventilation to keep your flippers feeling fresh for a full 18 holes. With its trademark motion technology that brings you closer to the ground for stability and control, the three-grip section underneath allows full rotational support for shot shaping.
PING G430 Irons
If you're in the mood to make a golfers year, a new pair of G430 irons will do just that. Taking the gold in Golf Digests 2023 Hot List, these bad boys are perfect for high-handicappers who want to maximise their potential. Each club comes equipped with seven Purflex zones that increase ball speed across the face as well as tungsten toe and shaft tip weights to ensure forgiveness. If you want to hit the ball further and straighter than ever before, cop a set and throw them in the bag immediately.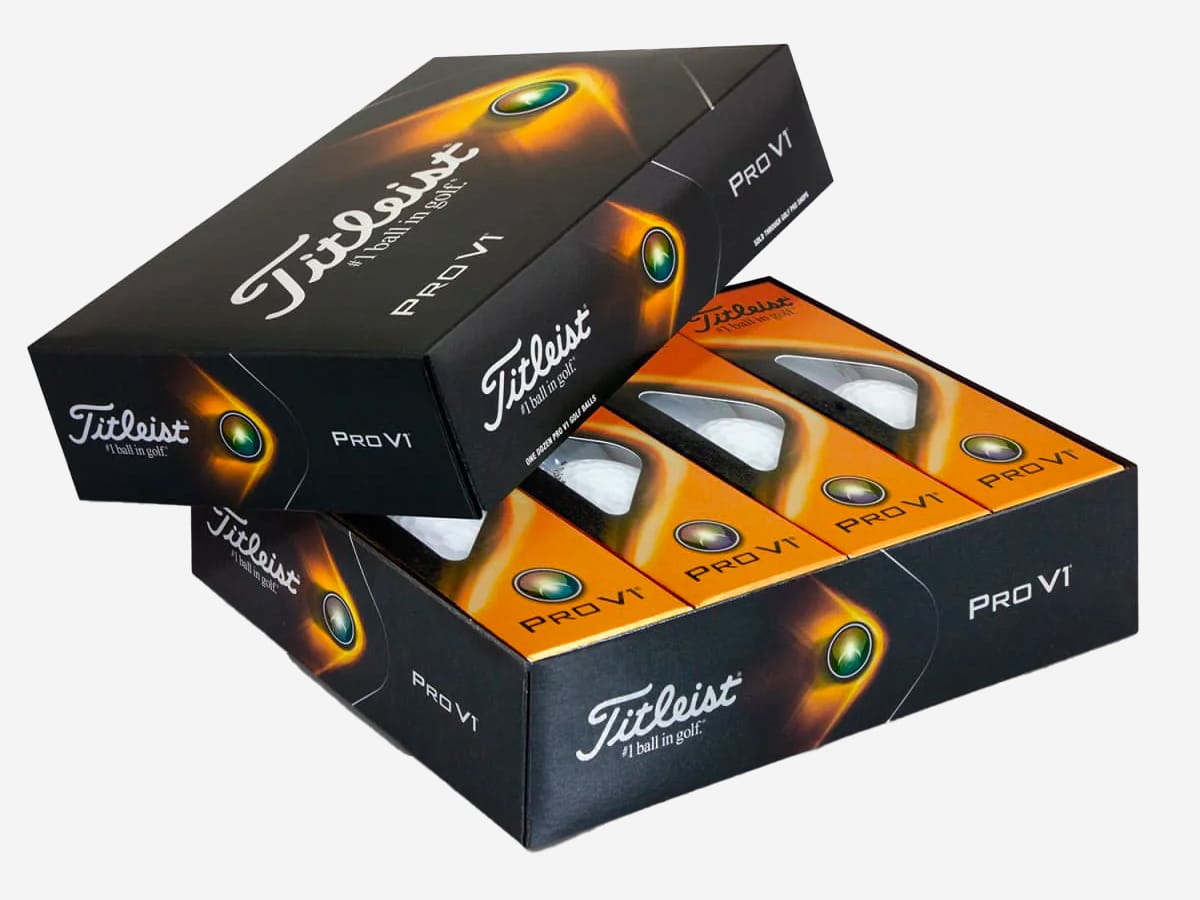 Titleist Pro V1 Golf Balls (One Dozen)
Ask any golfer, and they'll tell you that Titleist calling itself the '#1 ball in golf' isn't just a slogan, it's fact. And their latest edition of their iconic Pro V1 only solidifies their status as the top dog, making a few key upgrades that players will love. Improving on perfection is tough, but the new high gradient core technology combined with its high-flex casing ensures lower long game spin for longer distances. Yet, the Elastomer Cover provides optimal greenside spin so you can get up and down to save par (or triple bogey) with ease.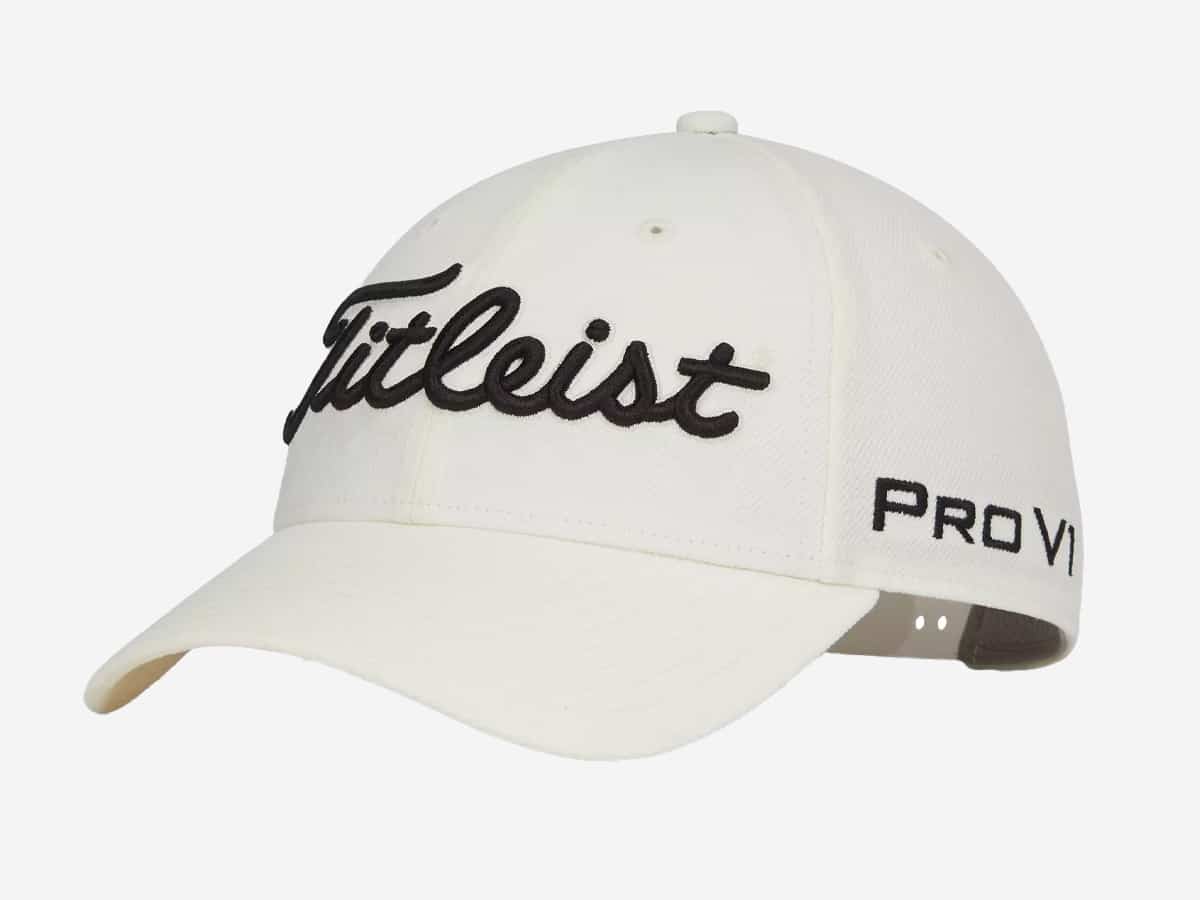 Titleist Tour Classic Cap
While there are countless golf hat designs on the market, the Titleist Tour Classic Cap just hits different. What you miss out on flash, you make up in respect. Coming in various basic colours, throw one of these on your head, and your playing partners will know you're committed to the dial grind.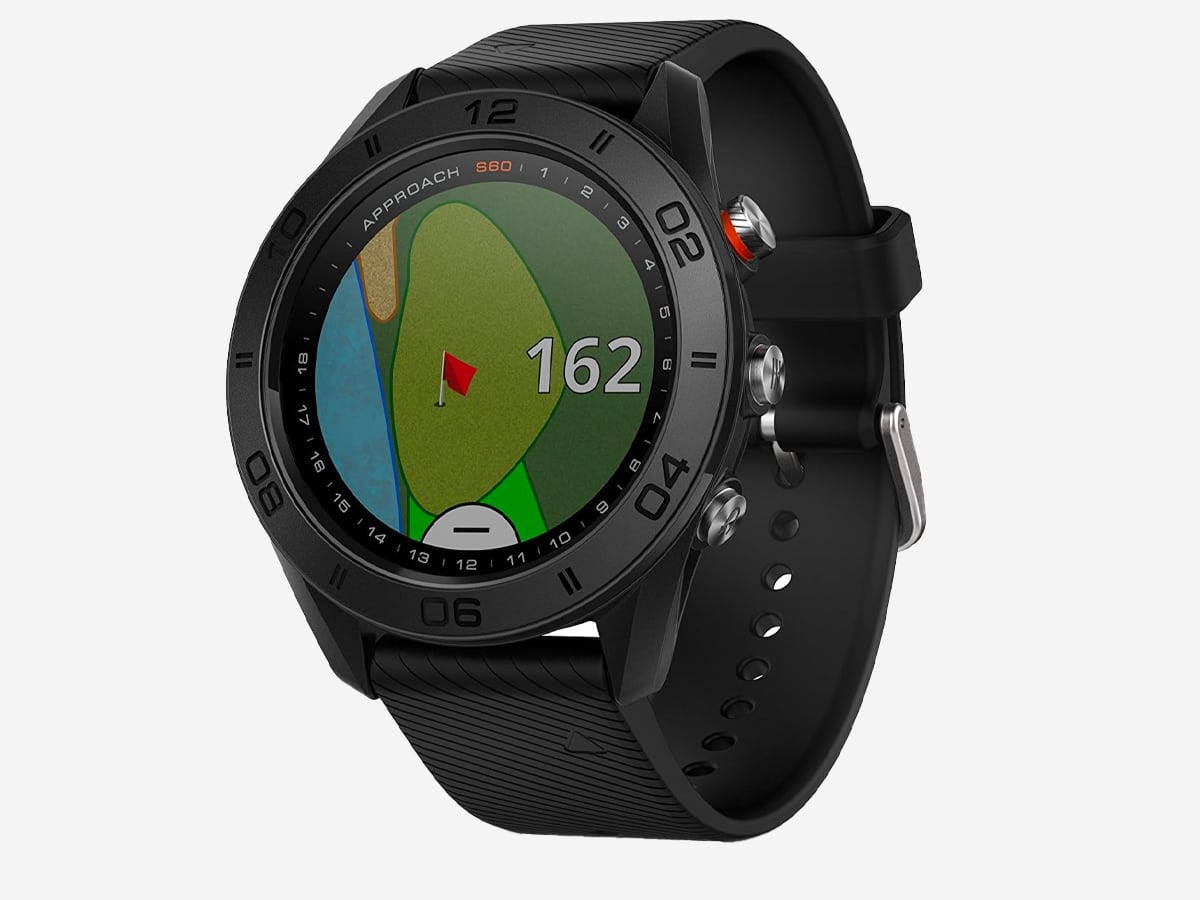 Garmin Approach S60
Unless you're rolling around at some elite country club, odds are you won't have a caddy helping you navigate the course. However, the Garmin Approach S60 is the only companion you need to shoot a low score. Packed with over 40,000 preloaded courses from around the world, the 1.2-inch touchscreen provides precise yardages, hazards and doglegs on a full-colour course map. Better yet, this sleek design offers 10 hours of battery life in golf mode and up to 10 days in watch mode.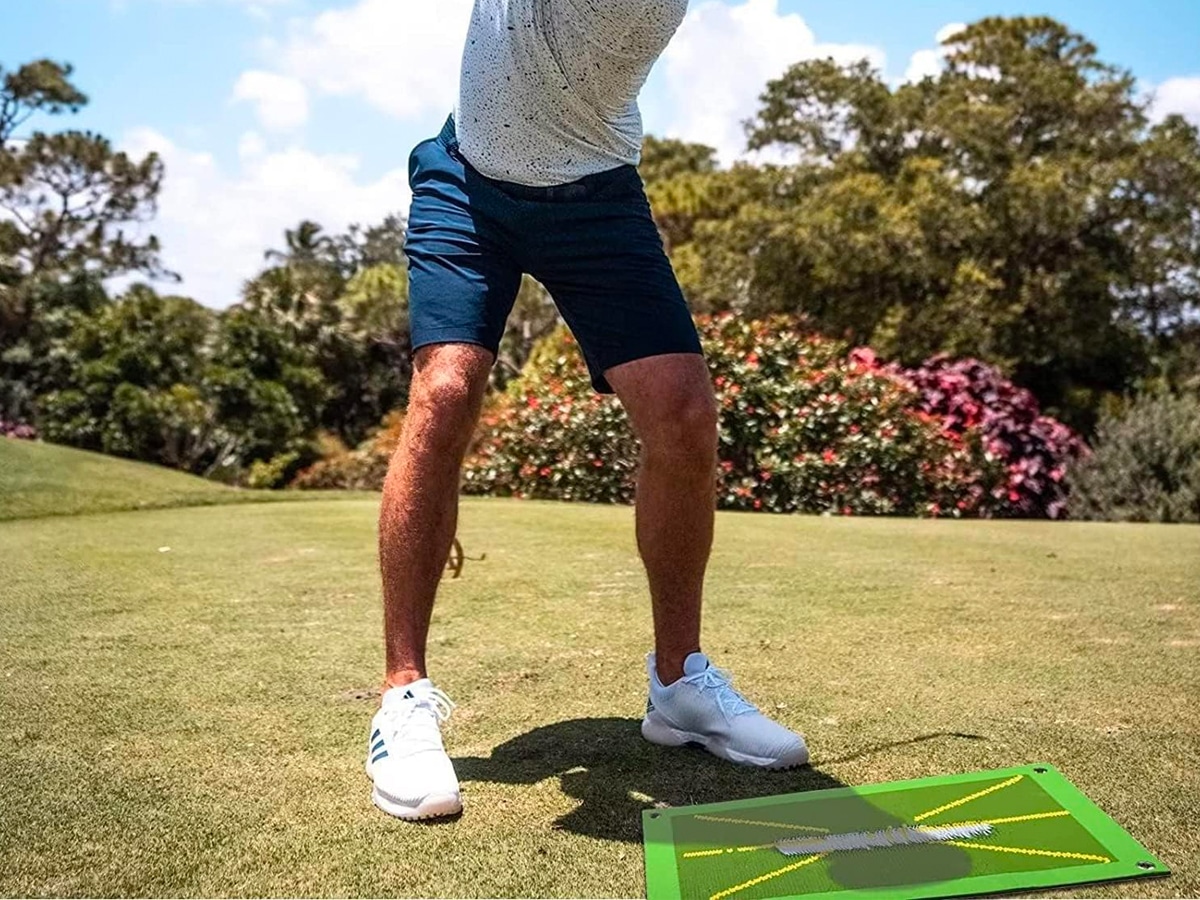 Leanockesa Golf Training Mat
If you want to improve your ball striking, then this mat is the perfect training aid. From the comfort of your home, players can receive immediate feedback on their swing path and contact point. Once you've quickly mastered the mat, watch your game go to another level.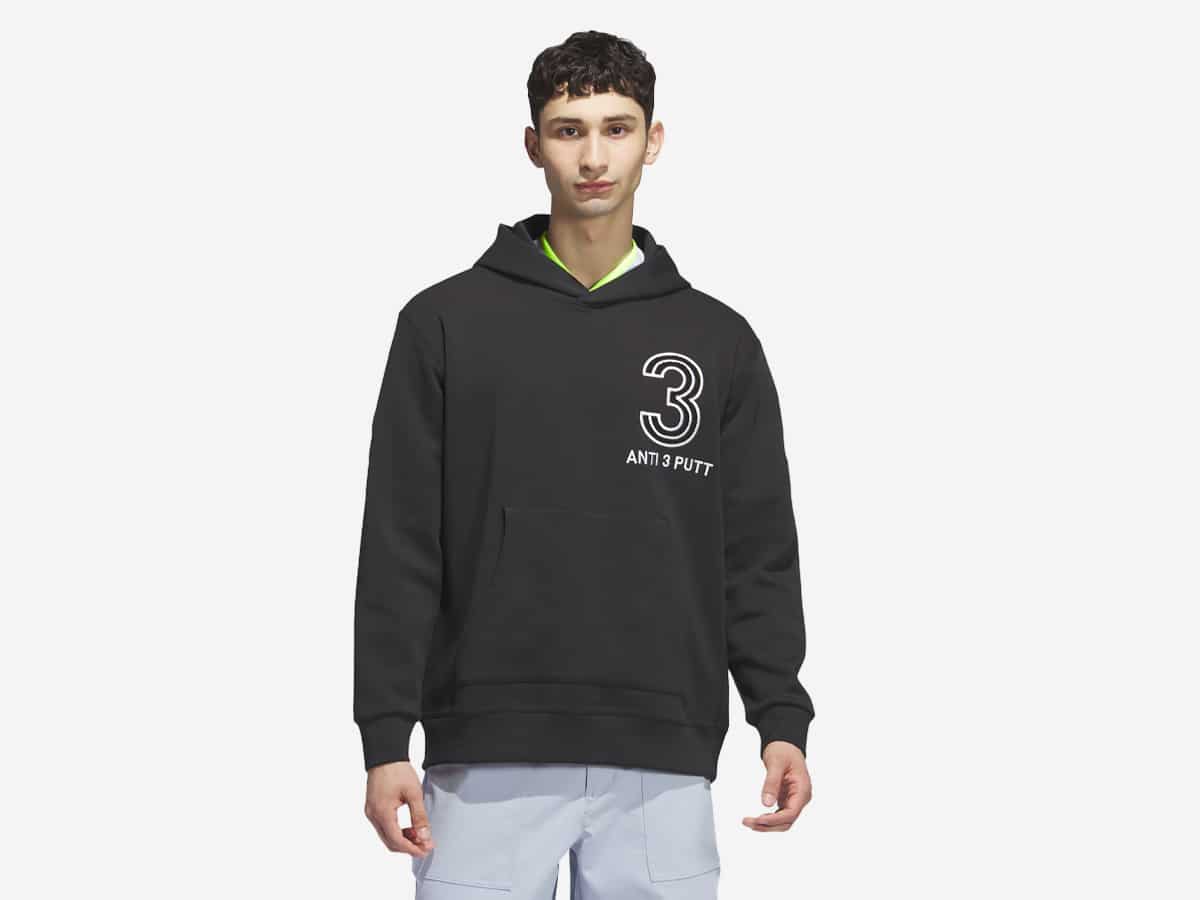 Adicross Anti 3 Putt Hoodie
Trade those three putts for the three stripes. While we can't promise this hoodie will improve your ability with the flat stick, there's no denying you'll look the part. Made with an ultra-soft cotton blend from recycled materials, tapping in for par has never felt more cosy and warm.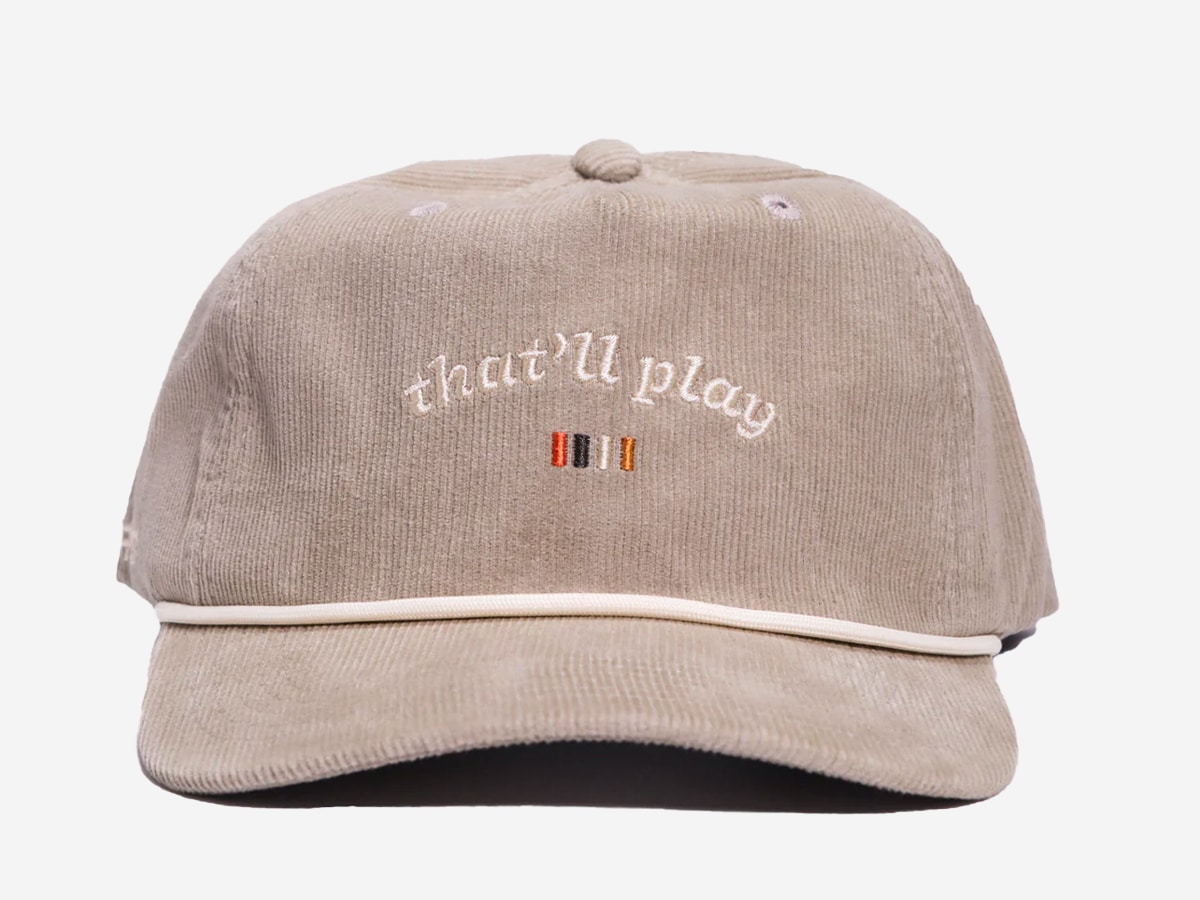 BTYC That'll Play Hat
For those who aren't scared of blasting over water or hacking out of the trees, the 'That'll Play' hat is for you. Made from 100% Corduroy and a strong 5 panel that keeps its shape, this lid encapsulates the mindset that we all need to adopt after another shank off the tee.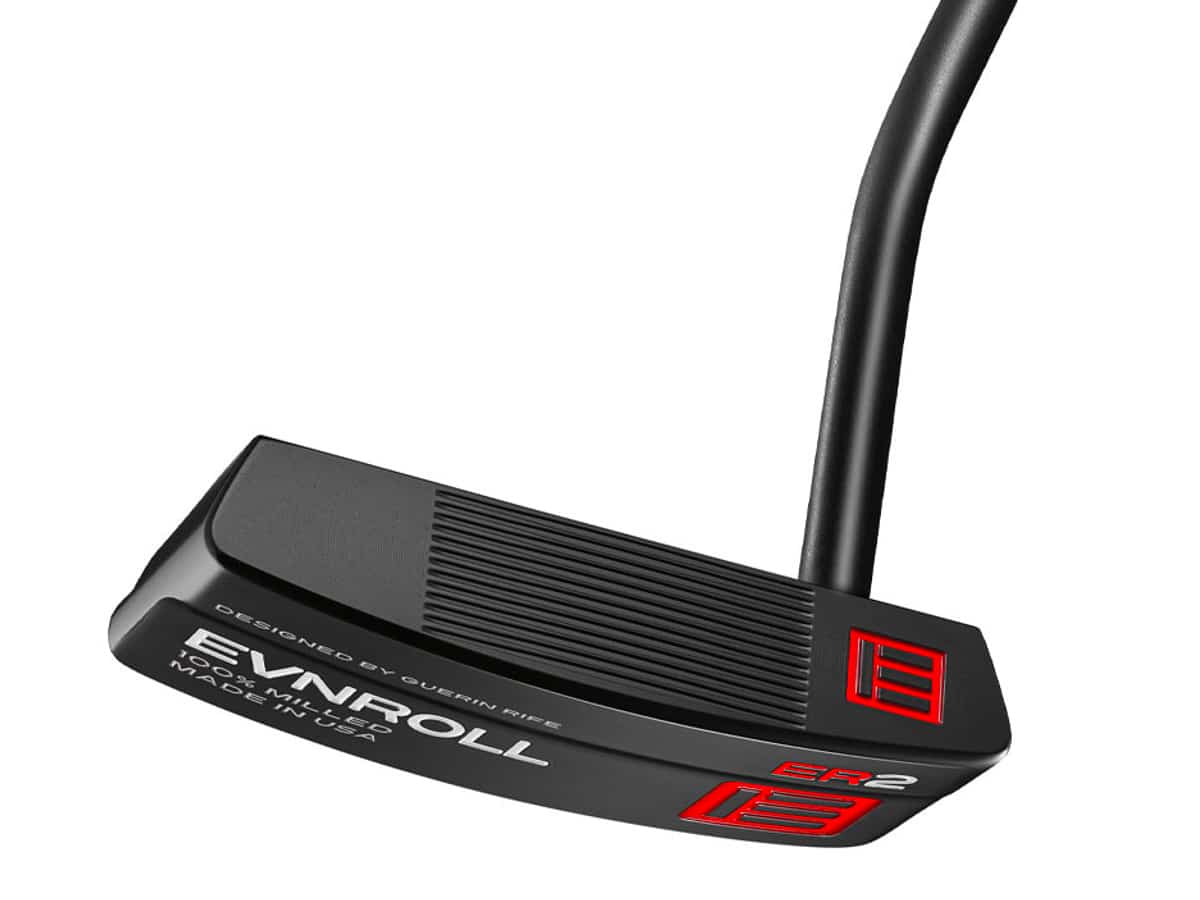 Evnroll ER2 MidBlade Black Putter – Gravity Grip
There's nothing worse than losing strokes on the greens so investing in a high quality flat stick is essential. The Evnroll ER2 MidBlade provides exceptional consistency and feel thanks to its patented SWEETFACE technology, resulting in a giant boost in confidence when lining up both short and long range efforts. Besides the club's incredible roll (even on mishits), it also looks super sexy next to the ball, with the finish oozing sophistication and style.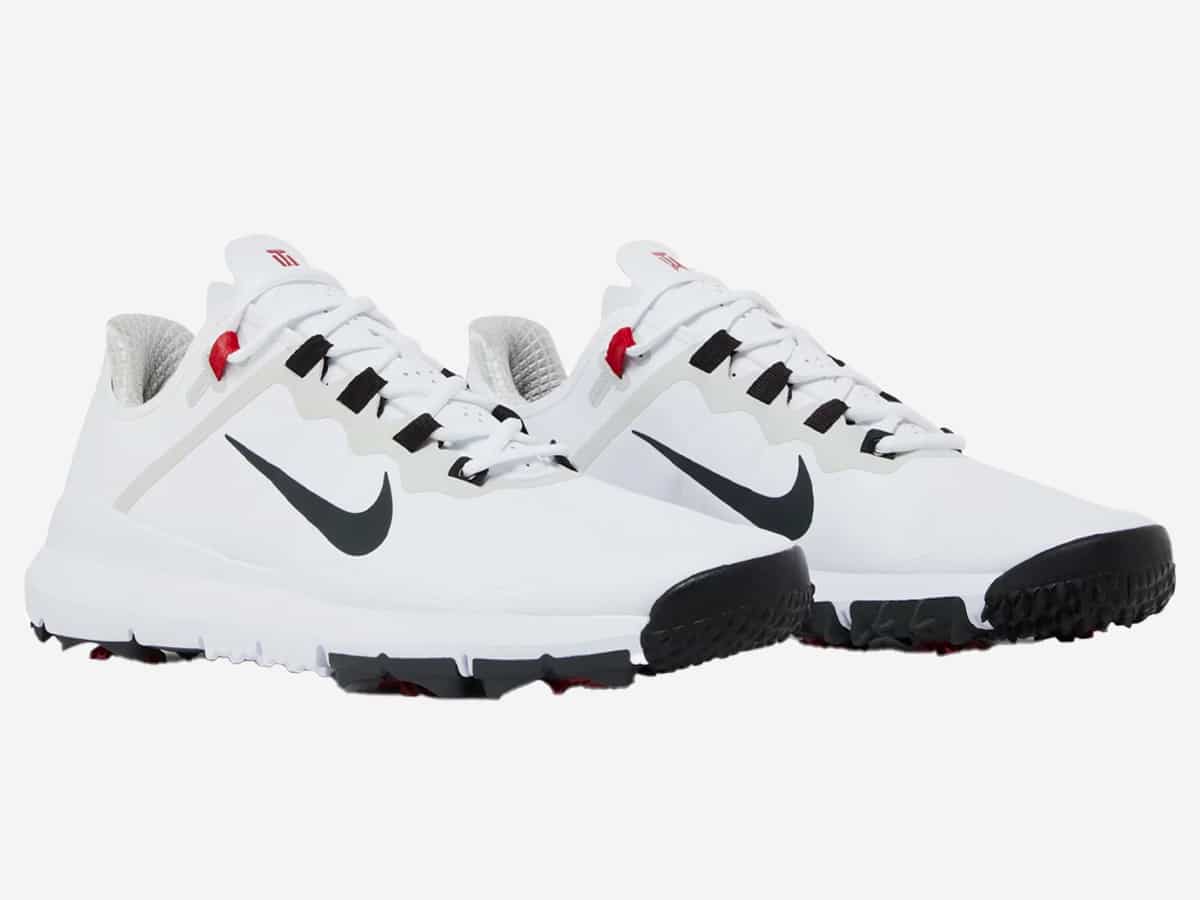 Tiger Woods '13 Men's Golf Shoes
While your game will never compare to GOAT, wearing these shoes will unleash your inner Tiger. On its 10th anniversary, Nike has re-released the iconic design that helped the golf god claim multiple majors and championships throughout the decade. Fitted with the unique feel of Nike Free technology for all-around comfort and an outsole that keeps you steady over every swing, post-flush club twirls have never been easier.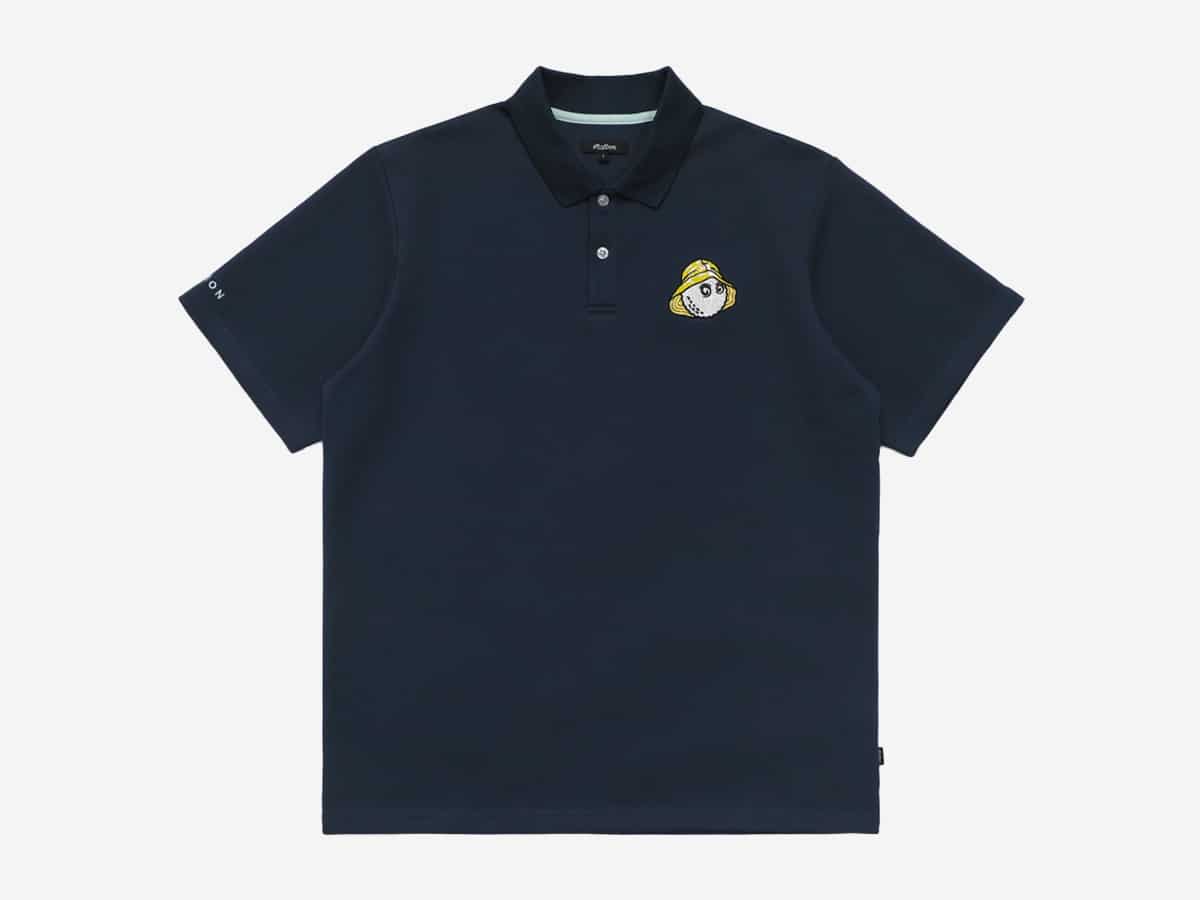 Malbon Golf Buckets City Performance Pique Polo
Malbon is, without question, one of the coolest brands in golf right now. So even if your swing is grotesque, you can still score style points with the stylish performance shirt.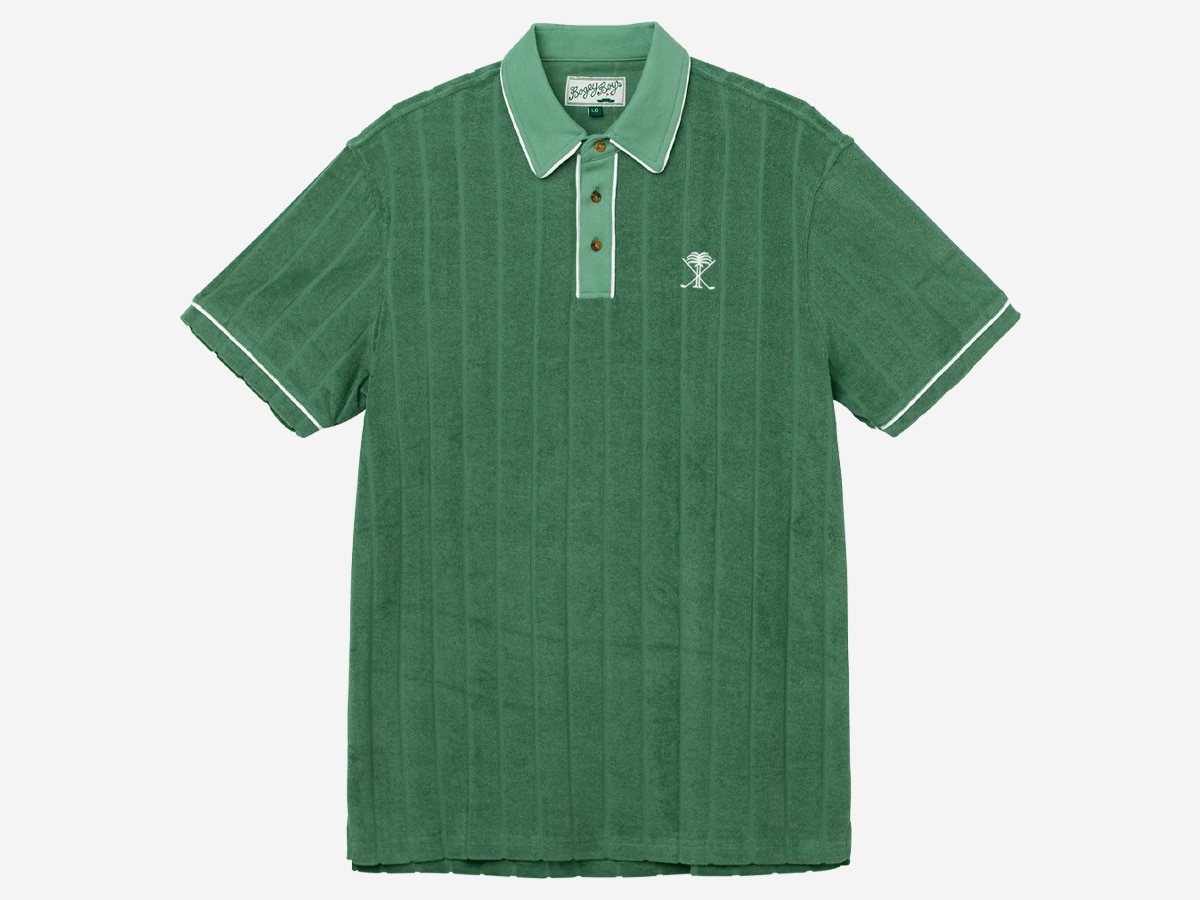 Bogey Boys Terry Cloth Palm Polo
Bogey Boys are here to add a little swag to your swing. This terrycloth polo is a true confidence booster, featuring their embroidered palm graphic for a luxurious fit and feel.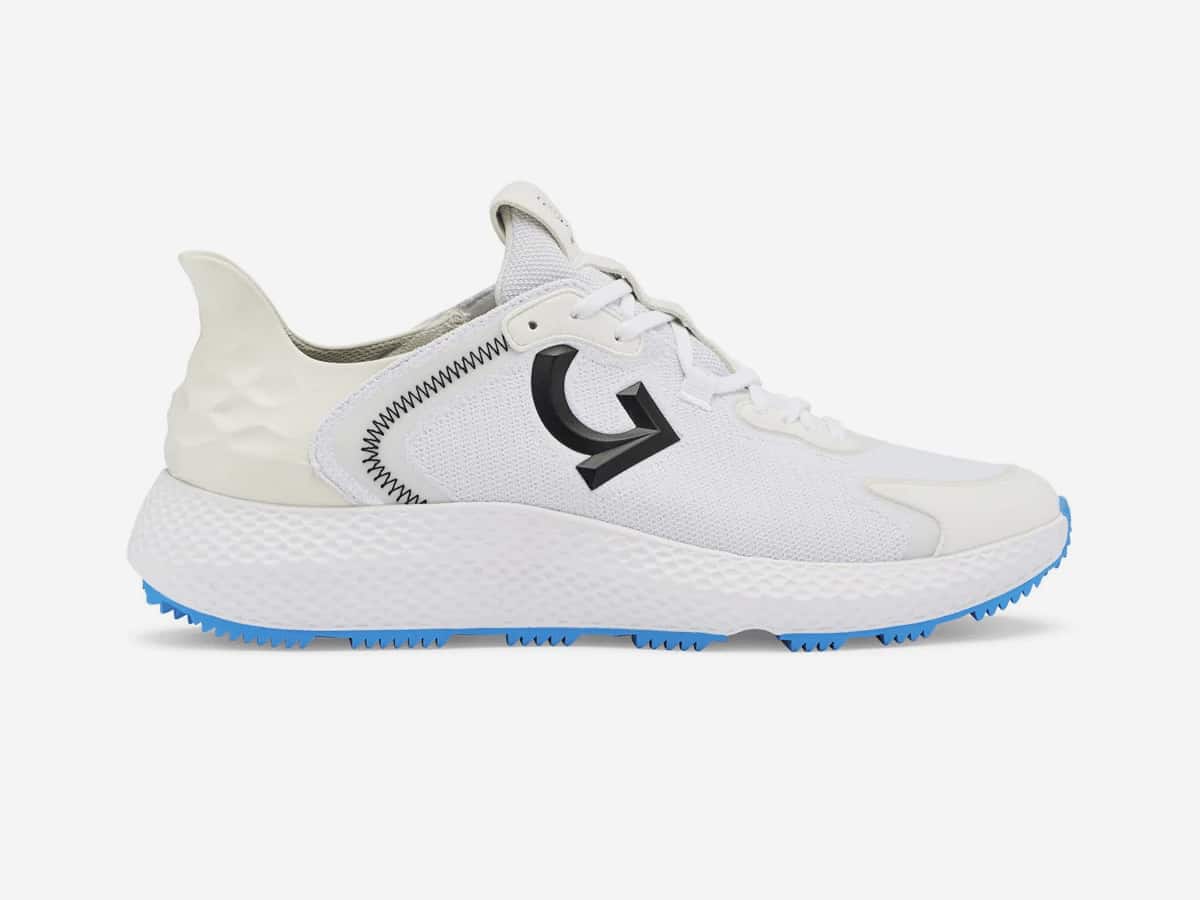 G/FORE MG4X2 Golf Cross Trainer
The MG4X2 is a multi-function shoe that takes you from the pavement to the putting green with ease. Equipped with a one-piece waterproof G/DRY knit upper for comfort, a sawtooth traction pattern for grip, and a triple-density foam cushion footbed, your feet will be in golf heaven with every step.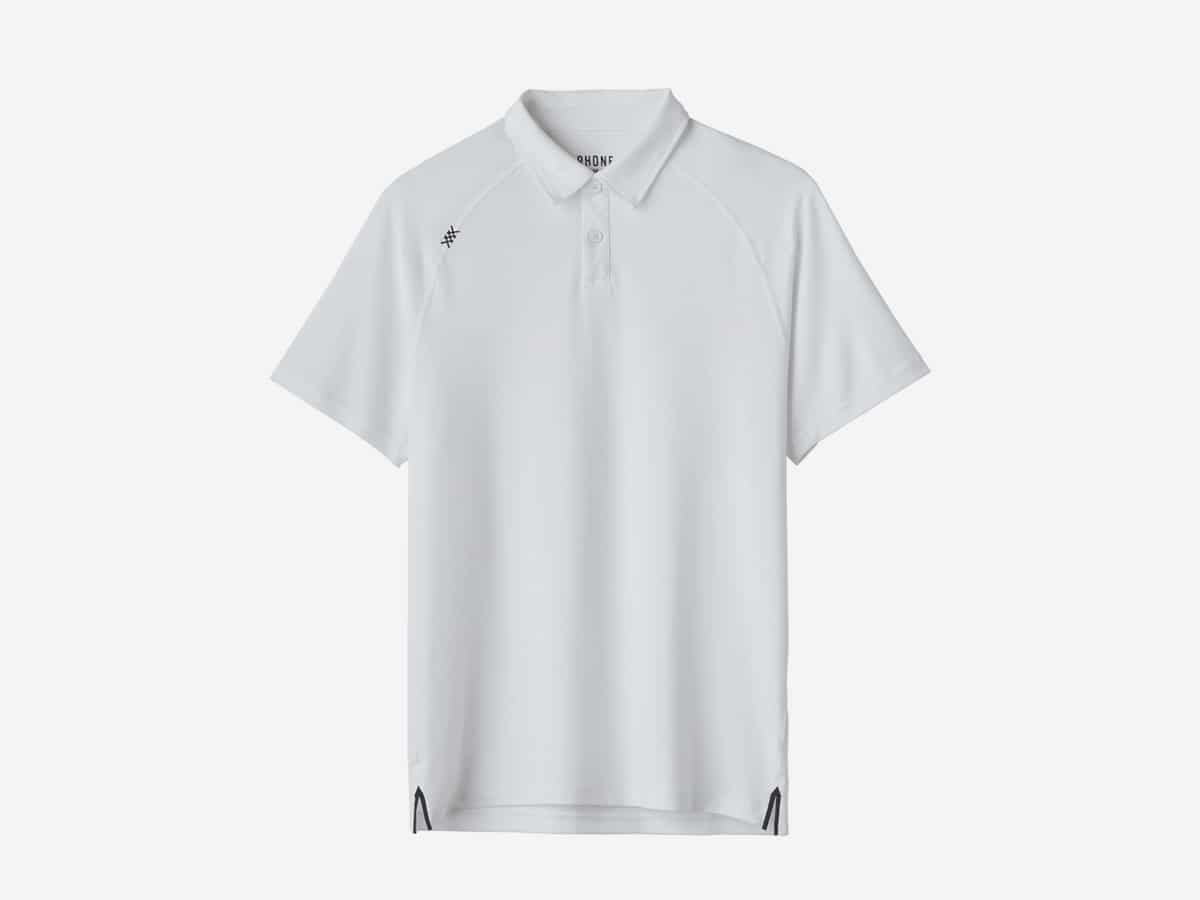 Rhone Delta Pique Polo
Designed to stay cool under pressure, the Delta Pique Polo features revolutionary self-cooling fabric and a classic silhouette, making it the perfect polo for battling the links. Furthermore, Rhone's trademarked GOLDFUSION anti-odor technology will keep you smelling fresh even after a stinker round.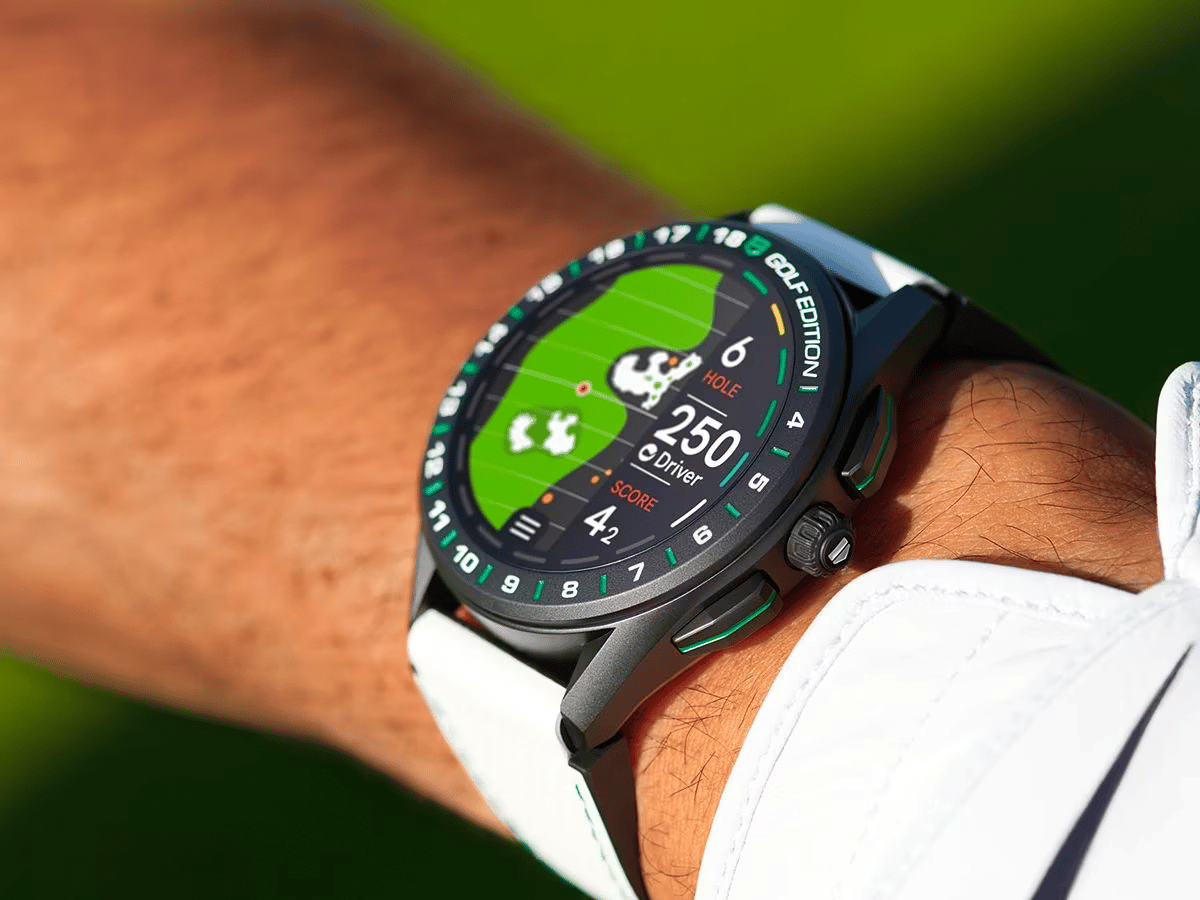 TAG Heuer Connected Calibre E4 – Golf Edition
While having a caddy to guide you on the course would be great, most club golfers will never use one. However, TAG Heuer's Connected Calibre E4 –Golf Edition may be the closest substitute an amateur can find. The timepiece features improvements in design and wearability alongside a bunch of new smart features golf nerds will love.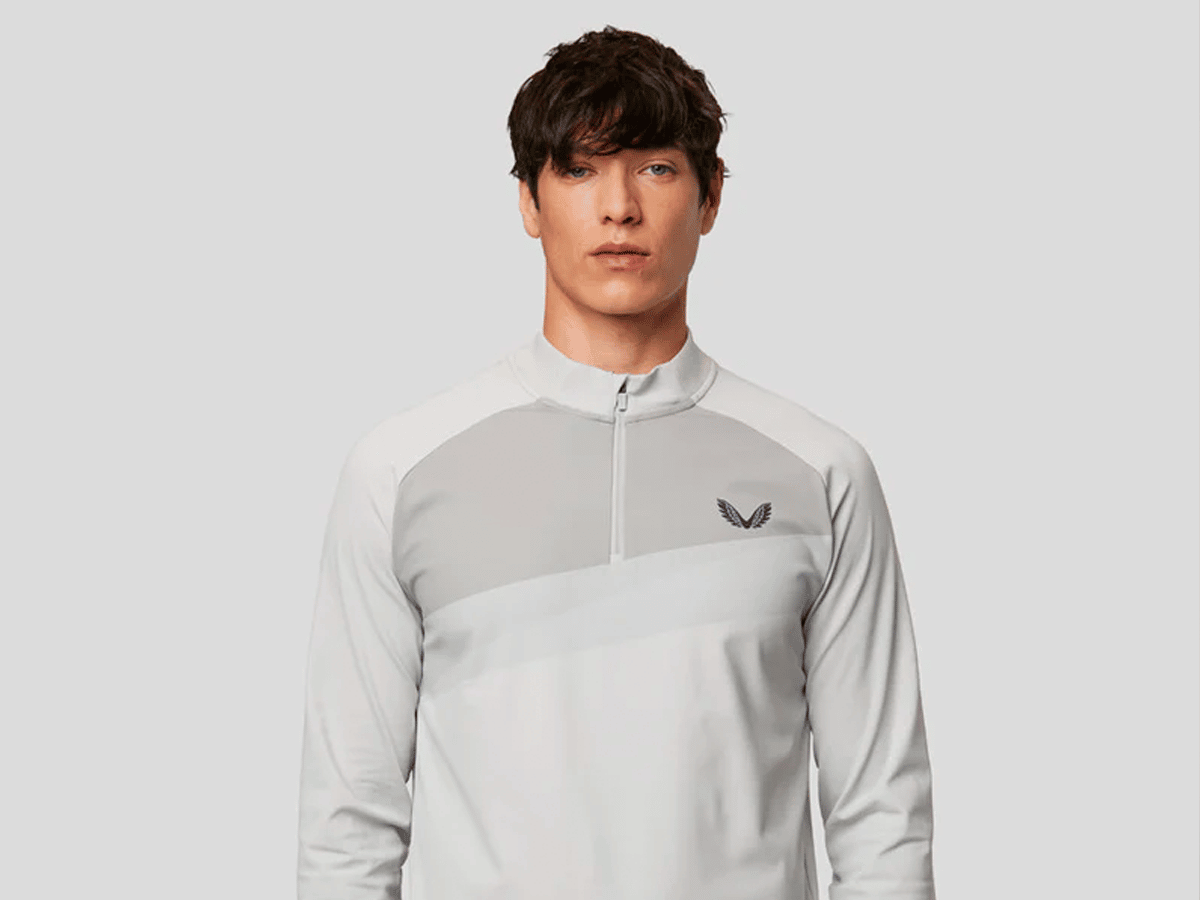 Castore Azure Panel Golf 1/4 Zip
Perfect for on and around the course, this 1/4 zip is stylish without compromising performance. Crafted from a high-stretch interlock fabric for comfort and durability, it also comes equipped with an ergonomic rib collar for enhanced movement.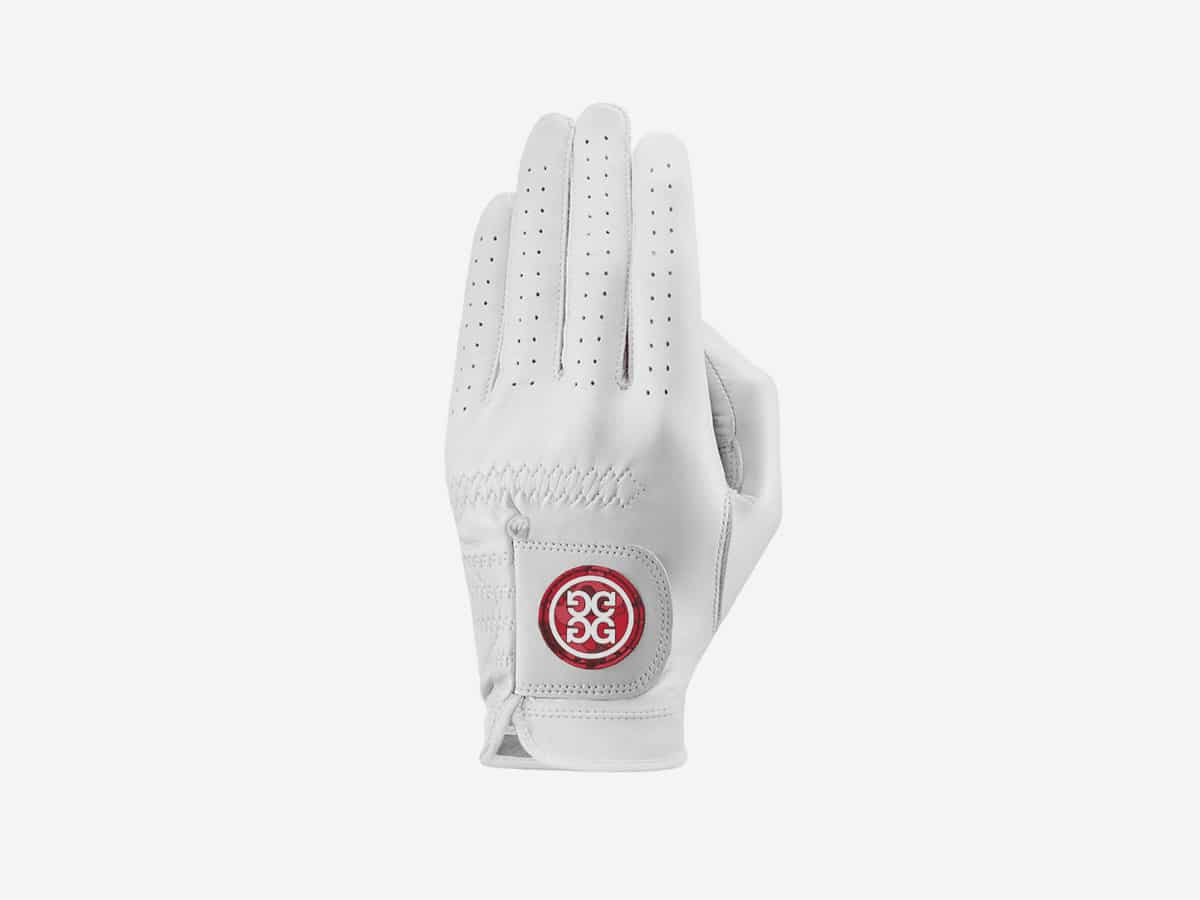 G/FORE Men's Essential Camo Patch Glove
Made from soft white Cabretta leather, this essential glove provides golfers with a quality fit and feel. Additionally, they feature a custom rubber patch design for a pop of colour to brighten up your round.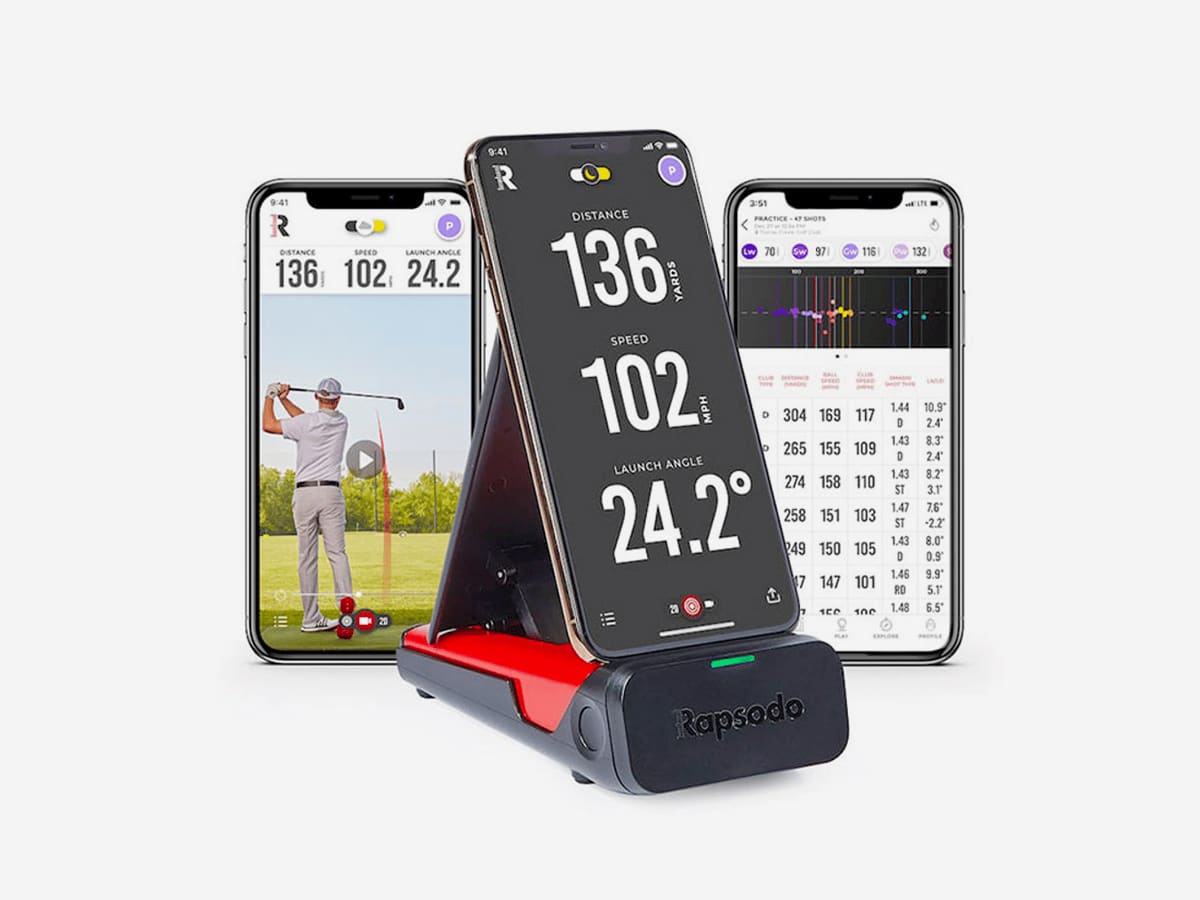 Rapsodo Launch Monitor
For those looking to get ultra-dialled and take their game to the next level, Rapsodo's Launch Monitor is the ultimate practice tool. Providing immediate feedback on every shot, players will love its ease of use, portability, and extreme accuracy. Best of all, you can set it up in 30 seconds and no calibration is required.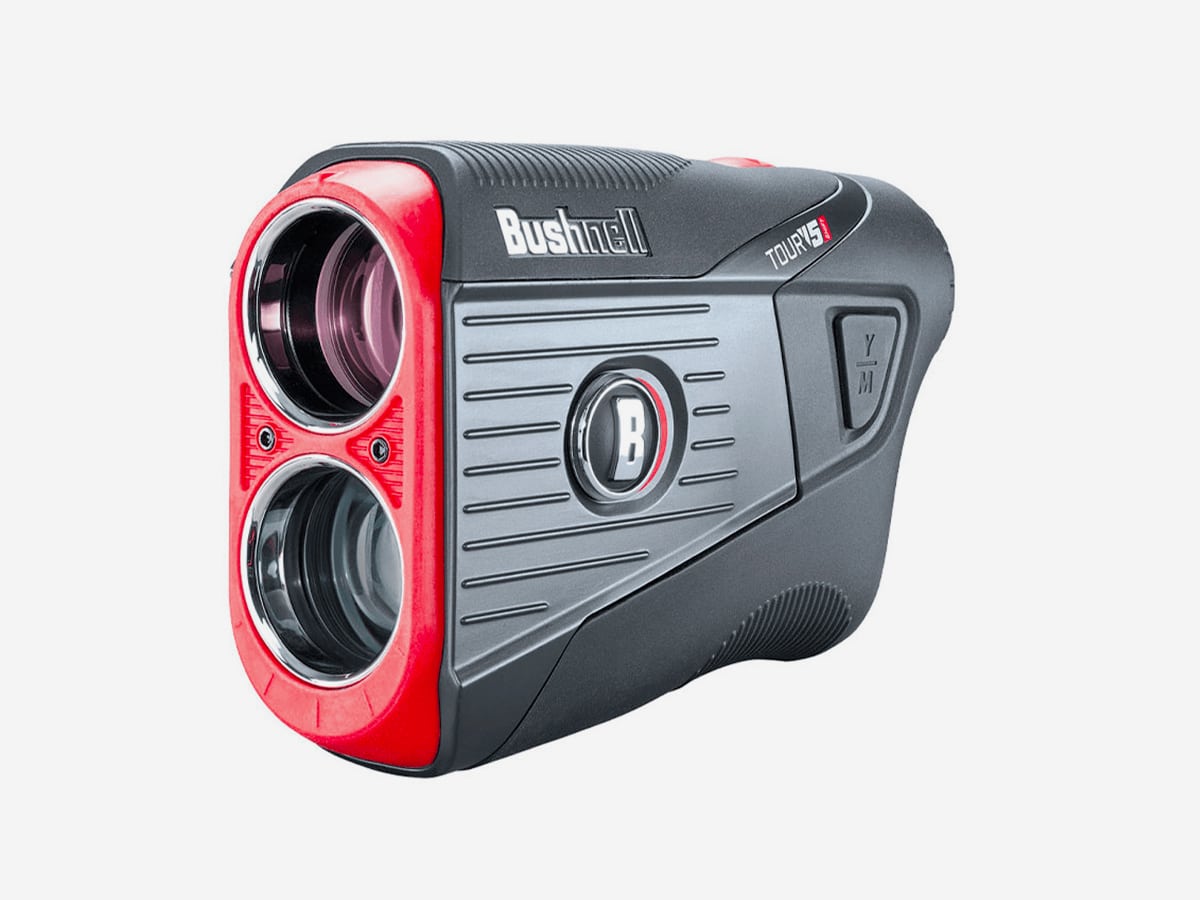 Bushnell Tour V5 Shift Rangefinder
If you're in the business of hunting pins, Bushnell's Tour V5 Shift is the ideal weapon of choice. The unit has been updated with an improved slope algorithm, new visual technology and an additional external button that allows you to switch between yards and metres in a flash.
Buy the Bushnell Tour V5 Shift Rangefinder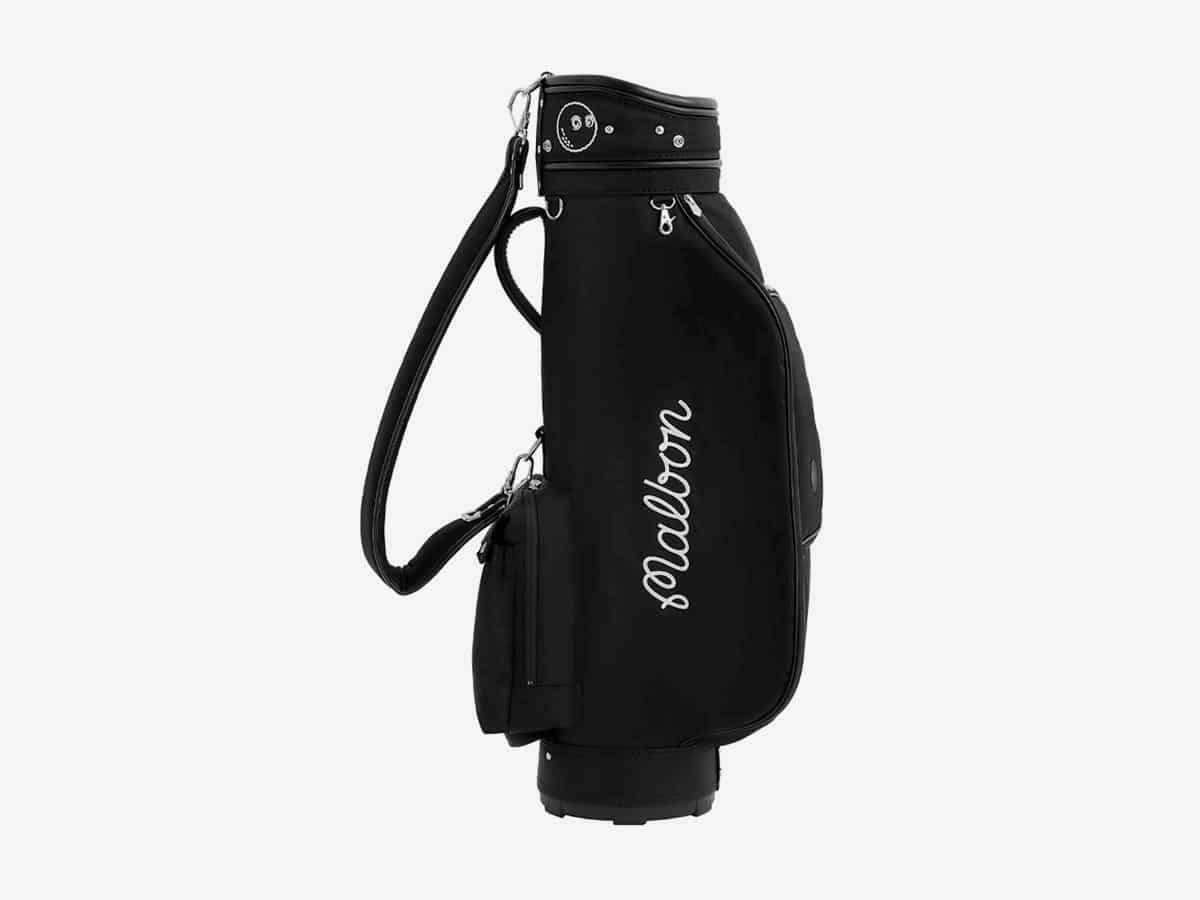 Malbon x POTR Carry Bag
Unlike most carry bags, Malbon's design provides more than simple accommodation for your sticks. From the large back pocket to each zipper compartment, this classic design that's been handled by a skilled craftsman. Your clubs deserve a special home and they'll love living inside.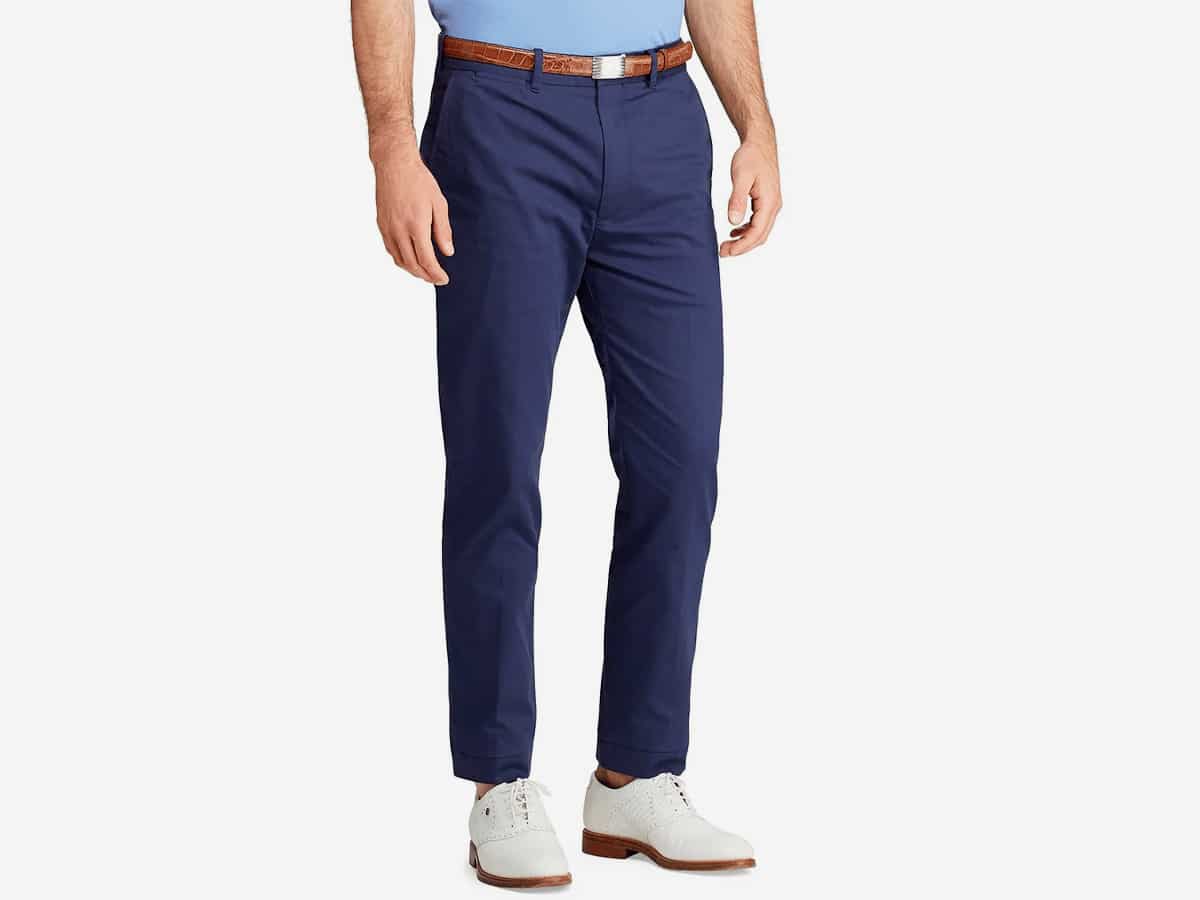 Polo Golf Ralph Lauren Slim Fit Performance Chino
While you may not be able to hit the ball like two-time major winner Justin Thomas, you can still rock his favourite golf pants. The slim fit silhouette features soft satin finish for a luxurious handle, while the added stretch ensures maximum comfort for all day performance.
Buy the Polo Golf Ralph Lauren Slim Fit Performance Chino from Golf Society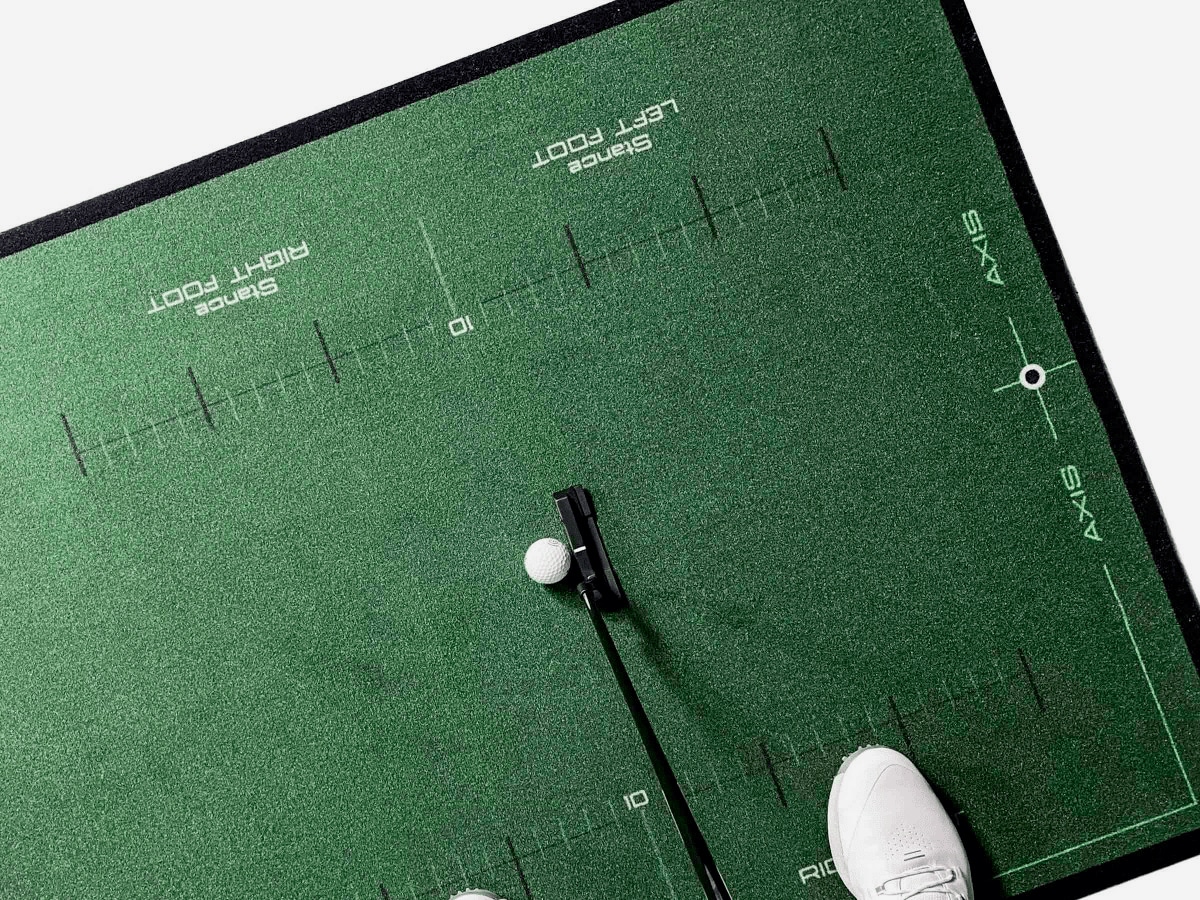 Wellputt 16Ft Ultimate Fitting Mat
Putting is a crucial yet often neglected part of the game. However, if you want lower scores, you better be a beast on the dancefloor. That's why we recommend grabbing Wellputt's Ultimate fitting mat, renowned as the leading scientifically accurate reproduction of a real-life green.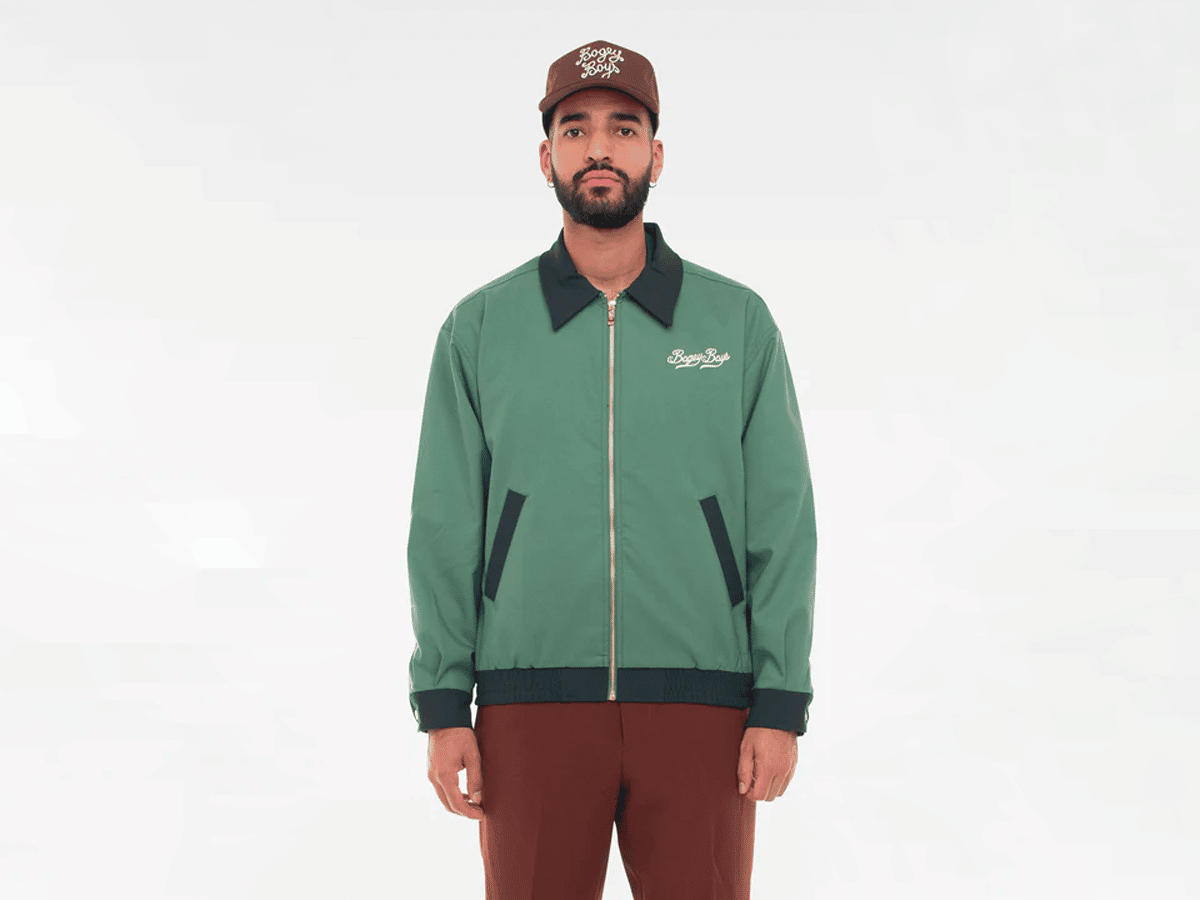 Bogey Boys Classic Script Jacket
Whether you're on the course or at the coffee shop, this jacket is super stylish. It's contrasting colours and gold hardware combine for a versatile piece that fashion-forward players will love.
---
Featured Video from Man of Many