Interview: On The Court with NBA Star Matthew Dellavedova
In partnership with TAG Heuer
If there's such a thing as a typical NBA star, Australia's Matthew Dellavedova probably isn't it. Born and raised in the rural town of Maryborough, Victoria, Delly (his more commonly used moniker) is not the grandiose-type so often seen in the NBA. But this humble demeanour hasn't left the antipodean superstar in the shadows–far from it, in fact. Though quietly, Matthew has quickly climbed the association ladder. In what is undoubtedly a meteoric rise to fame, Matthew 'Delly' Dellavedova has had the privilege of playing alongside some of the game's greats, even winning a championship with LeBron James and the Cleveland Cavaliers in the 2015-'16 season.
The incredibly high demand at that level of professional basketball makes his partnership with TAG Heuer, a brand that espouses the motto: "Don't crack under pressure", a logical one.
Cutting his teeth on the public courts of a town with a population of fewer than 10,000 people, Delly now couldn't be further from home. From playing college ball for St Mary's to the NBA, we were keen to know how he keeps centered and steadfast in the face of immense pressure. After putting away three-pointers with the kind of finesse of which we could only ever dream.
"I think just to have a pro team, you wanna have great habits of just playing the right way and doing the right things because when you're, I guess, under intense pressure, that's when your habits show", he tells us after some casual streetball in Sydney's Prince Alfred Park.
Visiting from Milwaukee, Delly is quick to open up about the ins and outs of the NBA, still unknown to many Australians (though this is fast changing).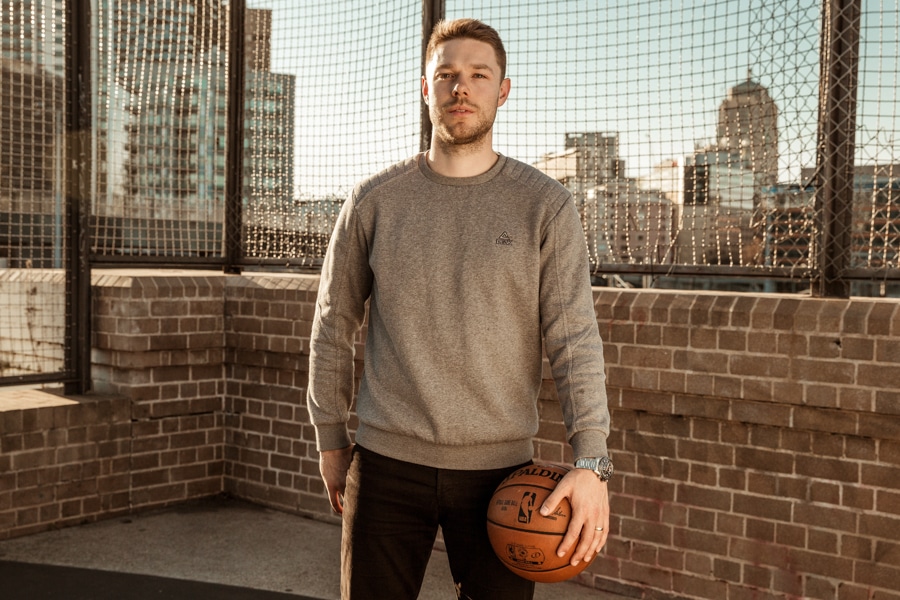 "You want to work on your skills and the team on their content, you know, and have those strong habits when you're under pressure—that's what shows. In the NBA, you play so many games, you get a lot of experience playing inside games and that's the best part", he tells us candidly, after sinking shots with what appears to be very little effort.
"You want to be out there at the end when the pressure's on."
On his incredible journey to success, Delly has had to learn to adapt. In going from the Cavs to his semi-recent position as point-guard with the Milwaukee Bucks, Delly's game has morphed to suit the style of his new team.
"This is my second year with the Bucks so I feel like, you know, I've gotta go out and support my team and know the guys really well", he muses on his move from a championship team to one that's fast-rising to similar levels.
"We're a younger team than we had at Cleveland, so I took on more of a leadership role and was a lot more vocal and just trying to, talk from my experience and what I've learned playing with Cleveland and LeBron.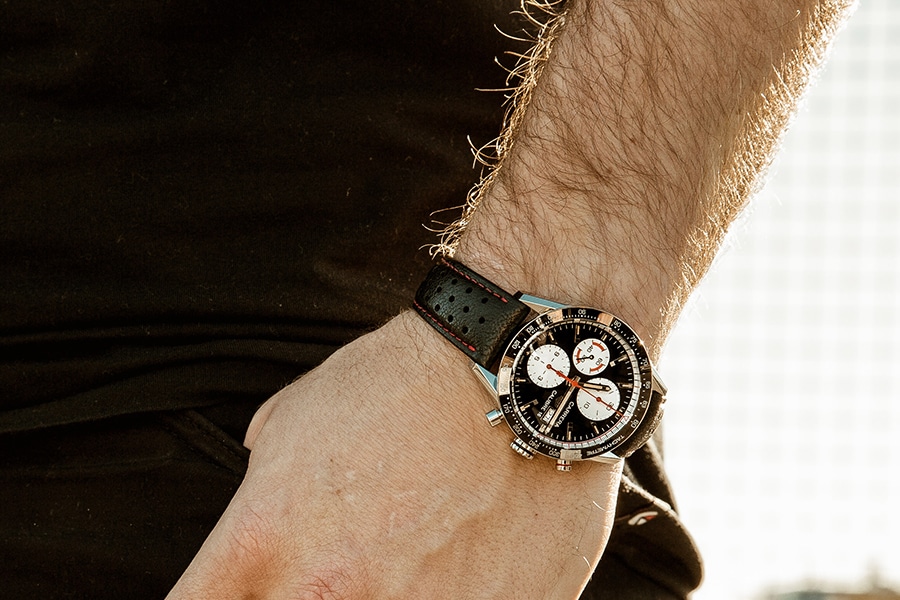 "Giannis and Thon (teammates Giannis Antetokounmpo and Thon Maker, who is also from Australia) are just very hungry and want to know what a guy like LeBron does to improve and get better. They just work very hard and it's exciting to be around them every day and … Yeah. They're just hungry for it and it's been fun to be around and witness their growth and just try to help them out in any way I can."
With any meteoric rise, however, can come a devastating fall. Delly spent a significant portion of last year's season sidelined due to injury and spoke of how that impacted his view of the game.
"Yeah, it was a tough year after injuring my ankle. That's the most time I've spent on the sideline so it was, you know, definitely something new to me and had to find other ways to find other things I could improve on while I was out".
His honesty is refreshing, but an injury that stymies playtime doesn't mean that all hope is lost.
"I think that was the hardest thing was feeling like I wasn't making progress or getting better in my game", he admits.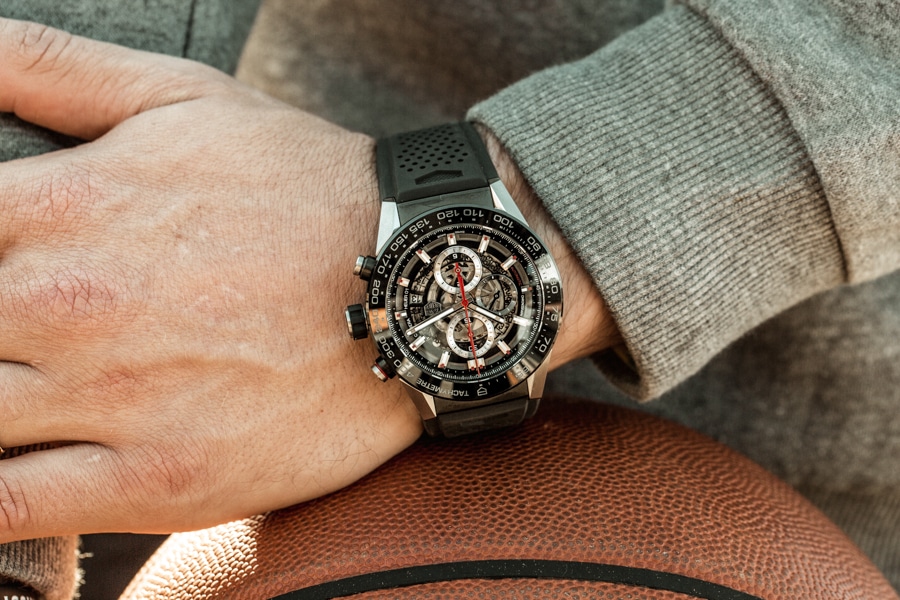 "So I found other things to work on in the weight room and conditioning-wise, and other things off the court."
Delly made it back in time for the playoffs thankfully and has steadily trod the road to full recovery.
We asked him about how his mission to convert his Bucks teammates into Collingwood AFL supporters was going, however, it turned out his success does have its limits.
"No, not yet" he laughs.
"Actually, I think, well I've tried to get John Henson."
As with many who find their success on the court or on the field (Steph Curry has a pretty good golf swing, Victor Oladipo has the voice of an angel, Chris Paul is a weapon at tenpin bowling), Delly has a surprisingly tame extra-curricular passion to help him unwind when he's not shooting hoops.
"I like playing board games", he confesses.
"That's a fun thing I like to do with my wife and family, friends and neighbours in Milwaukee. It's usually good weather for a board game by the fire, when there's a foot of snow on the ground."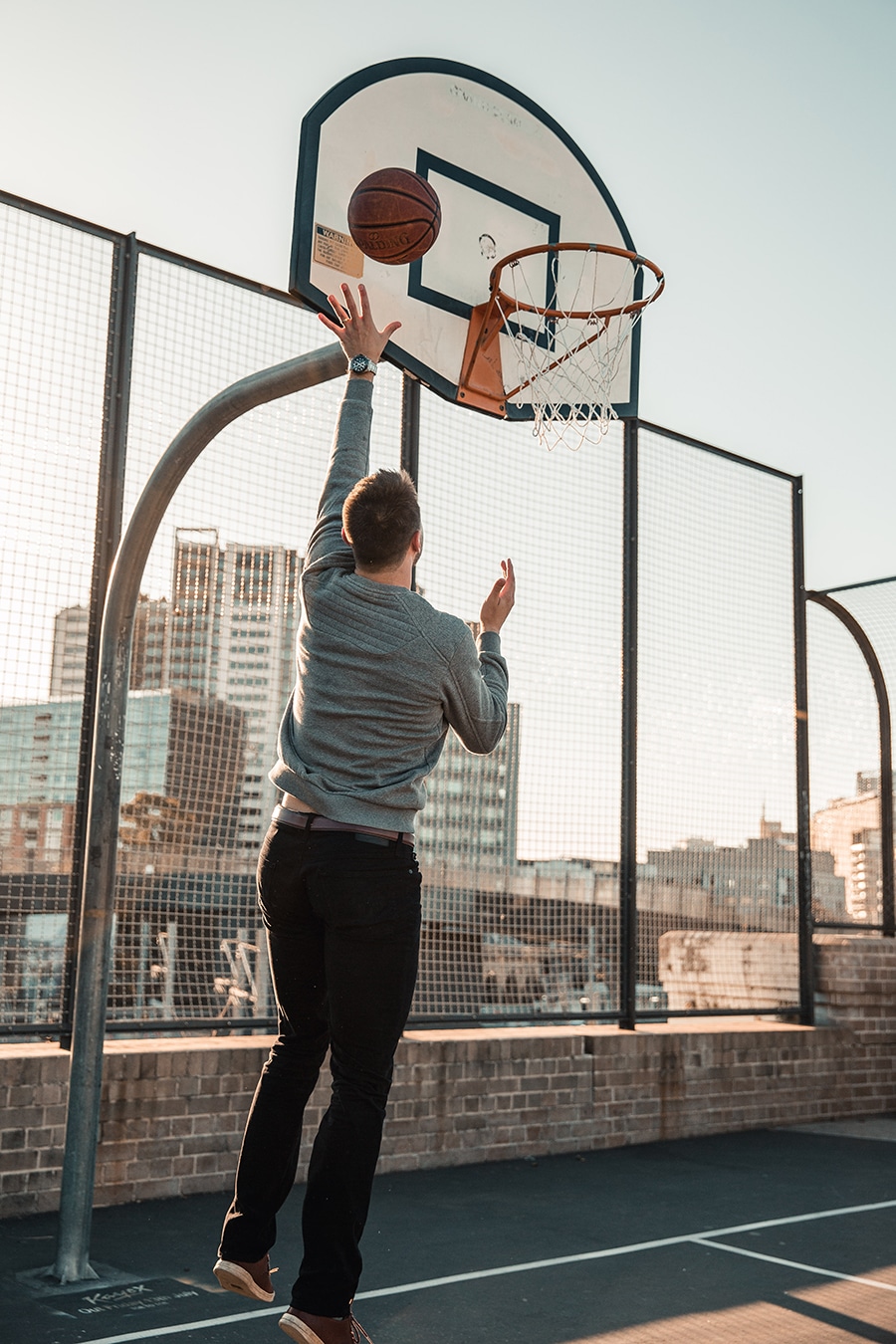 And given the huge sums of money that ensconce themselves in an NBA player's bank account, he's also looked into making some sound investments.
"I've been getting into startup investing in the last year or so. That's been really interesting to learn about and you just meet a lot of interesting people and learn a lot about a whole heap of companies and types of businesses. I've been to a couple of conferences on the startup stuff and it's something I definitely look at being involved with when I am finished playing."
Something interesting to note is that, despite those handsome paychecks, Delly is an incredibly low-key kind of person. When we meet him, he's not draped in flashy jewellery, his knuckles are bling-free, and his outfit looks like … well it looks like he's going to hang out in the park.
Which makes his choice of watch a pretty obvious one, when you think about it.
"I'm not a very flashy person, you know, with a lot of bling or diamonds or things like that", he says, stating what we'd already come to discover. His favourite daily wearer though is one of TAG Heuer's flagship pieces.
"I look for a classy, timeless watch that just looks very professional and you can wear with all type of outfits.The TAG Heuer Carrera 01 is the one I've been going with for the last year. I really like it for going out to dinner or coming into a game. I think it just looks very professional and there's a lot of details on the watch. You can see all the working of it. So, it's pretty cool. I really like that one."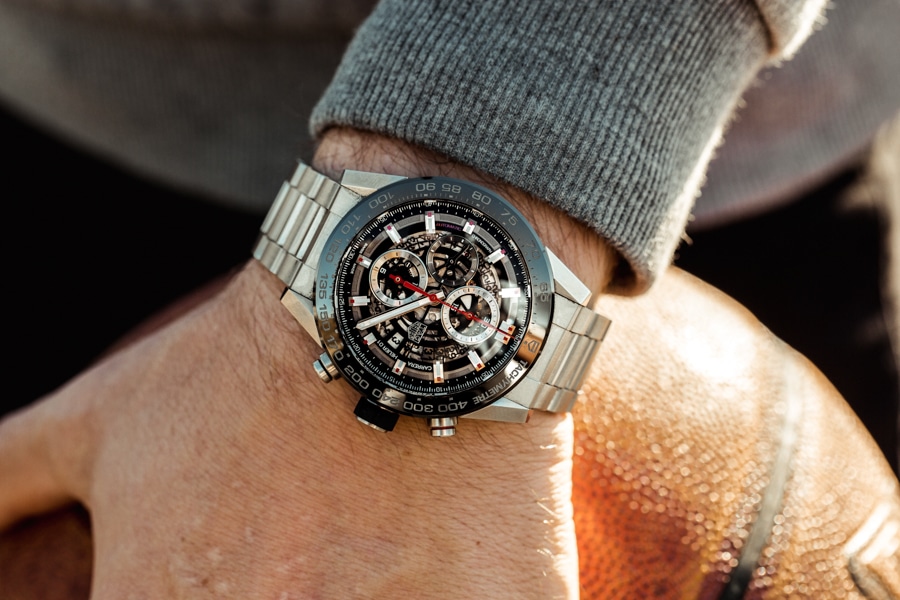 As Delly's heads off to catch a flight to Melbourne, we say goodbye, but not before we ask him about his legacy when he finally puts the ball down. By the sounds of it, he's only just getting started.
"That's a tough question because I'm only 27 and I want to be playing for a long time. I would say just playing hard and passing. I was always about the team."
"And really trying to grow basketball in Australia and set a good example for the kids."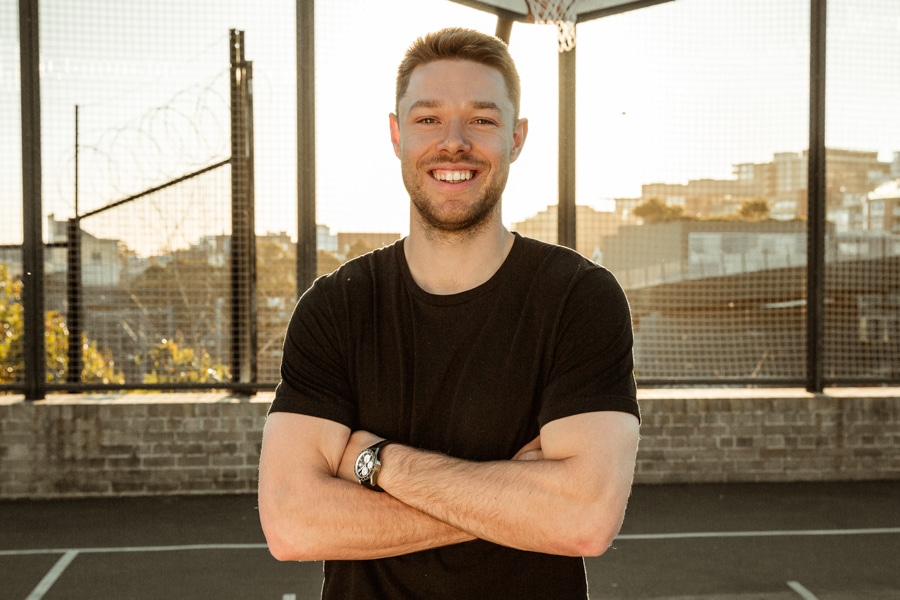 Noble endeavours, sure, but there's one last thing on his mind. One more goal, which, given his influence in, and the current pedigree of the Boomer's, might not be too far out of reach.
"My number one goal is to win a gold medal for Australia at the Olympics. I definitely want to be a part of that. I think that would be an awesome thing to be part of, Australia's first Men's Olympic medal for Basketball."
He's right. That would be awesome.
Matthew Dellavedova wears the TAG Heuer Carrera Calibre Heuer 01 Chronograph available in the rubber strap and steel bracelet, the TAG Heuer Carrera Calibre 16 Automatic 41mm, and the TAG Heuer Carrera Calibre 16 43mm.