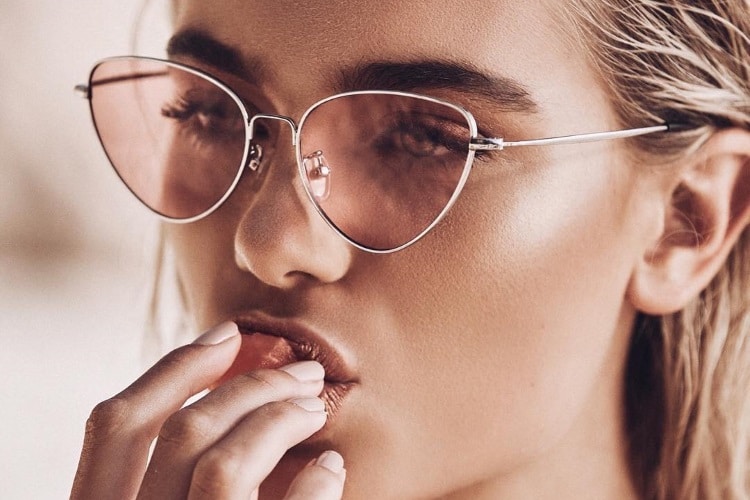 Instagram Girls of the Month – March '18
in
As we men get older, some habits change while others stay exactly the same. One habit that never really goes away? Our undying appreciation of beautiful females. Indeed, we may settle down in age and thereby lose some of our youthful vigor, but our ability to gaze upon hot Instagram babes and utter "wow" to ourselves in a state of stupor remains as steady as a rock. That's in no small part the reason why we here at Man of Many feature new Instagram girls every month. Because we know that if you like them once, you'll basically like them for life. Here are March's hotties.
---
You'll also like:
---
Emily Gillies
Chadwick model Emily is a lean, mean, sexy machine. In between glorious shots of her posing on the beach, she might share the occasional baby photo. That makes her one hot Instagram MILF.
Annie Ericson
Annie Ericson has such stunning blue eyes that you'd be forgiven for forgetting to scope the rest of her. When you finally snap to your senses, you won't be disappointed.
Danika Pienaar
Is it just us, or is there something intrinsically sexy about a woman who pairs striking blonde hair with dark roots and sculpted, dark eyebrows? That's the look Instagram babe Danika is rocking right now and we're loving it. You do you, Danika. You do you.
Elyse Knowles
Sporty, outdoorsy, energetic and gorgeous, Elyse jumps right out of every Aussie male's wildest fantasy and onto the computer screen. You might recognise her as the winner of last year's The Block, where couples flip houses for cash. On the heels of her victory, Elyse and her partner lived out of a camper while searching for their next home. It doesn't get much more Aussie than that!
Sonya Esman
If you like models with high cheekbones, tight physiques, long legs and natural beauty, then Sonya Esman is right up your alley. And let's be honest, there are a lot of you out there, hence her 1.9 million followers.
---
You'll also like:
---
Have you subscribed to Man of Many? You can also follow us on Facebook, Twitter, and Instagram.