9 Best Tailors and Bespoke Suit Shops in Perth
ZZ Top said it best: "every girl crazy 'bout a sharp dressed man". Indeed, the best tailors and bespoke suit shops in Perth won't rest until you are that sharp dressed man. And the girls will go crazy. But let's be honest, a brilliant tailored suit is about so much more than attracting the opposite sex. As the best Perth tailors and style consultants themselves might tell you, the made to measure experience is really about self-empowerment. It's about expressing who you are one custom thread or bold design at a time. It's about wearing that sharp suit like a coat of armour as you fearlessly journey through an urban terrain. And yes, it's also about the ladies. Check out our list of the 9 Best Tailors and Bespoke Suit Shops in Perth and get measured. Your journey starts today.
---
You'll also like:
14 Best Tailors and Bespoke Suit Shops in Melbourne
Made to Measure – Man of Many's Guide to Buying a Tailored Suit
20 Best Tailors and Bespoke Suit Shops in Sydney
---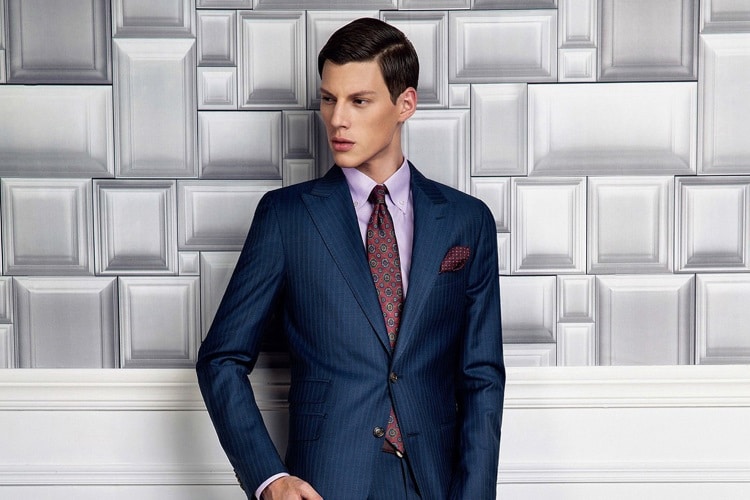 Germanicos Bespoke Tailors
For the last decade, Germanicos Bespoke Tailors has been tightly draping Perth's savviest gentlemen in the finest materials use the most precise of methods. Their seasoned pros take everything into consideration–from body shape to skin complexion to climate–when recommending a cloth or style. Furthermore, using the same bespoke techniques that one might find on legendary Savile Row, these master tailors employ floating canvas to deliver a suit that doesn't lose an ounce of luster or durability over the course of years. Many of the city's foremost power players come to Germanicos to get their threads customised and with good reason. This is easily one of Perth's best bespoke suit shops.
Location:
Brookfield Place 125 St Georges Terrace, Perth WA 6000 – Ph: (01300) 824 567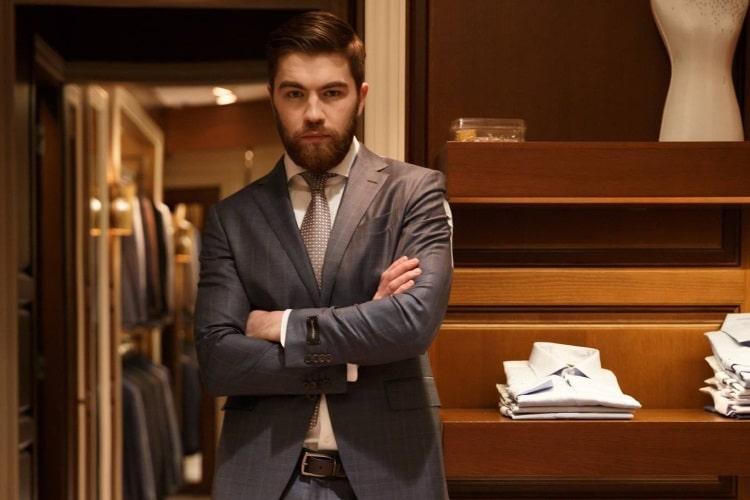 Ascot the Tailors
Ascot the Tailors cuts some killer threads but they never cut corners. This top Perth tailor spares no expense when sourcing premium fabrics from the best mills in places like Italy, France and the UK. As a result you get a remarkable suit that exudes craftsmanship and style. The experience will cost you because it should, and you'll see and feel every dime spent. Quality lives here.
Location:
140 St Georges Terrace, Perth WA 6000 – 0499 888 155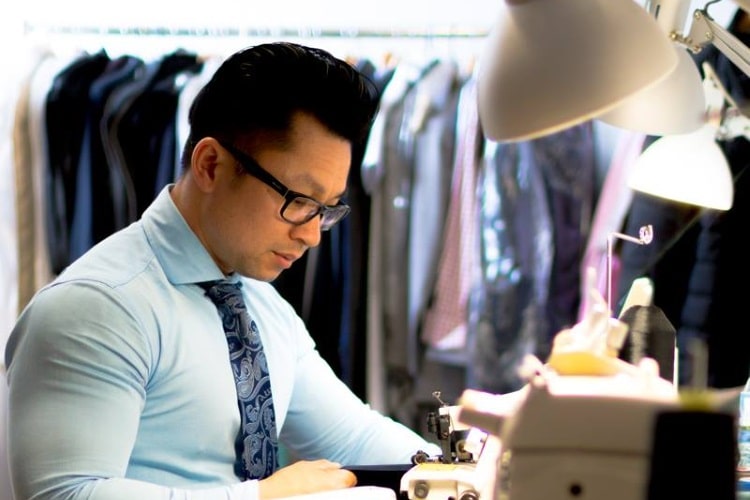 Anthony Van Pham – Perth Tailoring and Clothing Alterations
Anthony Van Pham has worked with the biggest names in fashion to earn a worldwide reputation as a master of alterations. Backed by that same reputation and copious amounts of expertise, Anthony has set up one of the best tailoring and clothing alteration shops in Perth. If you need an adjustment to your suit, shirt, vest or pants, or a one-of-a-kind made to measure suit, Anthony's definitely your man. Come here for the perfect fit with no exceptions.
Location: 
4/58 St Georges Terrace Perth – 0481 339 998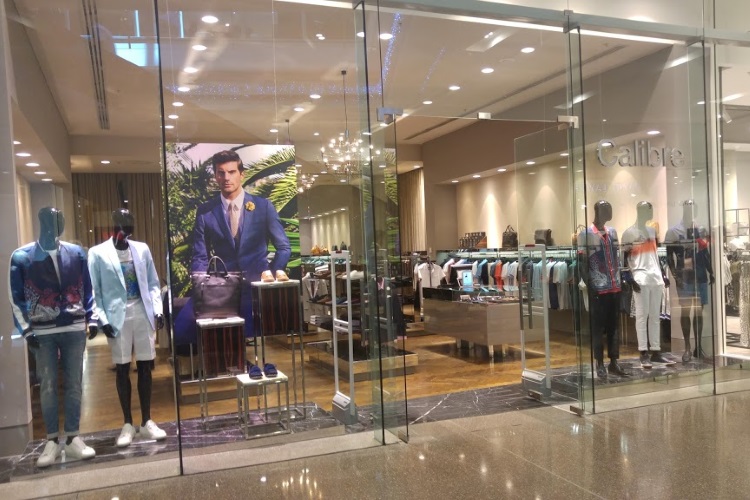 Calibre
If it's suit related, you'll find it here. The Calibre suit shops in Perth duly maintain a sophisticated legacy over two decades in the making. Choose among tuxedos, business attire and wedding suits to find the one that's right for you. And by "right" we mean aesthetic and value alike. Finish it all off with some expert tailoring and voila! You're ready to conquer the world. Calibre is indeed a smooth operator.
Locations:
Enex100, H118/683-703 Hay St, Perth WA 6000 – Ph: (08) 9486 1210
622 Hay St, Perth WA 6000 – Ph: (08) 9210 4361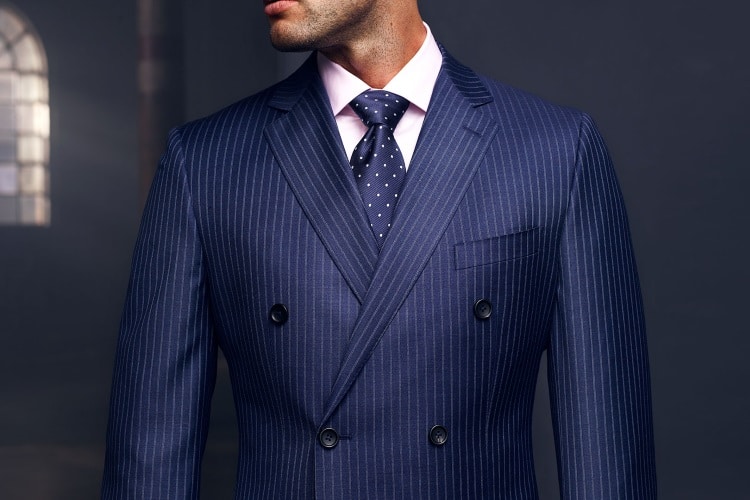 George & King
The origins of George & King are as philosophical as they are sensible in nature. Founded in 2012, the top bespoke suit shop (in Perth and other cities as well) wanted to give men something affordable, ethical, sustainable, stylish and made to measure. That makes perfect sense to us and, given the company's ongoing success, it seems to make perfect sense to others as well. Come to feel and look great in every way imaginable.
11/72 St Georges Terrace, Perth WA 6000 – Ph: 1300 179 133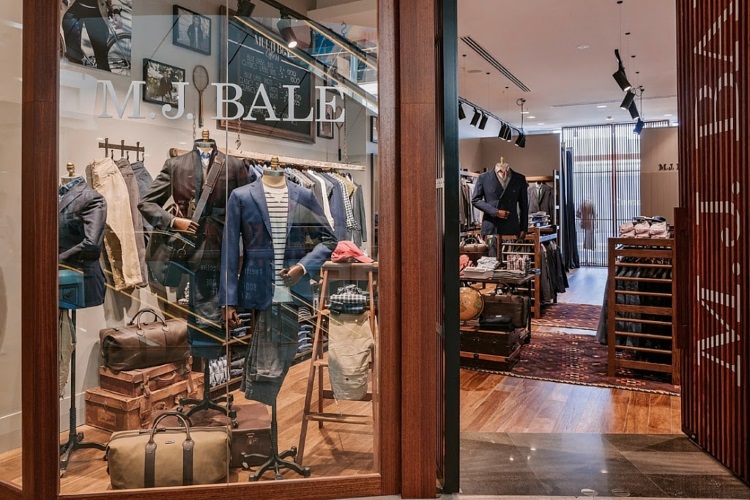 MJ Bale
MJ Bale is on essentially every one of our lists for best Aussie made to measure suit shops because they know what they're doing and they do it brilliantly. Naturally, their shop in Perth is no exception to their impeccable standards. This is the quintessence of modern masculinity by way of superior (and affordable) quality and cutting edge style. If you don't want to over-think the whole made to measure process, just come here and put yourself in the hands of an expert.
HG109/125 St Georges Terrace, Perth WA 6000 – (08) 9322 4703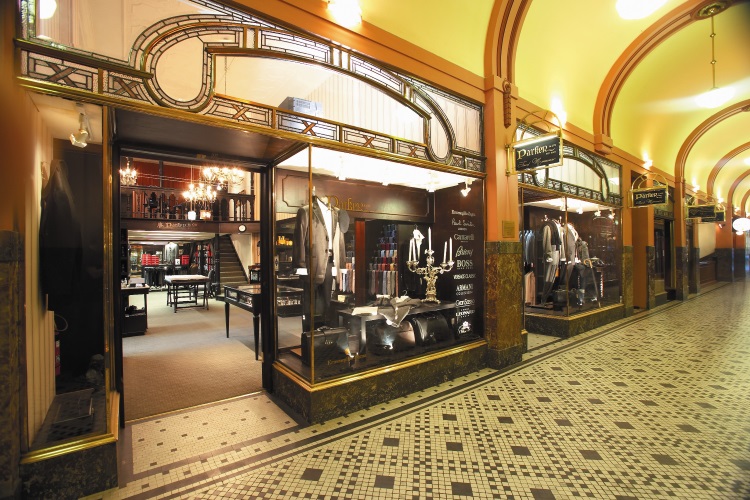 Parker & Co.
The name Parker & Co. goes all the way back to 1895, which gives this brand and suit shop a pretty sizable leg up on the competition. Current owners Victor and Deborah Tana do the name right by offering only the absolute best in contemporary menswear. That entails annual visits to fashion epi-centres like Milan and London to keep pace with trends. It also means employing the best Perth tailors in the game to guarantee a top tier made to measure experience. Nowhere do timeless technique and completely fresh style meet as boldly as they do here.
Locations:
671 Hay St, Perth WA 6000 – Ph: (08) 9321 8621
170/23 St Quentin Ave, Claremont WA 6010 – Ph: (08) 9284 7700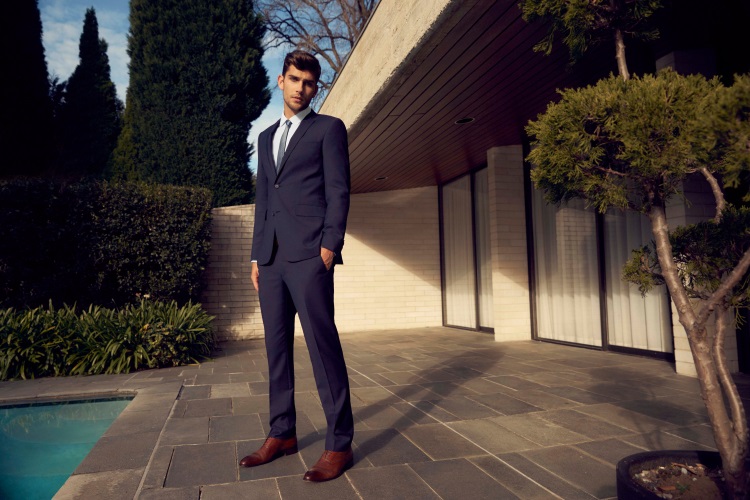 SABA
Founded in 1965 on the principles of improvement and innovation, SABA remains at the forefront of Australian men's and women's fashion. Their in-house collections consistently cut straight to the heart of bold, modern style season after season. Accordingly, SABA's made to measure service is second to none, making them one of the best tailors in Perth.
622 Hay St, Perth WA 6000 – (08) 9210 4206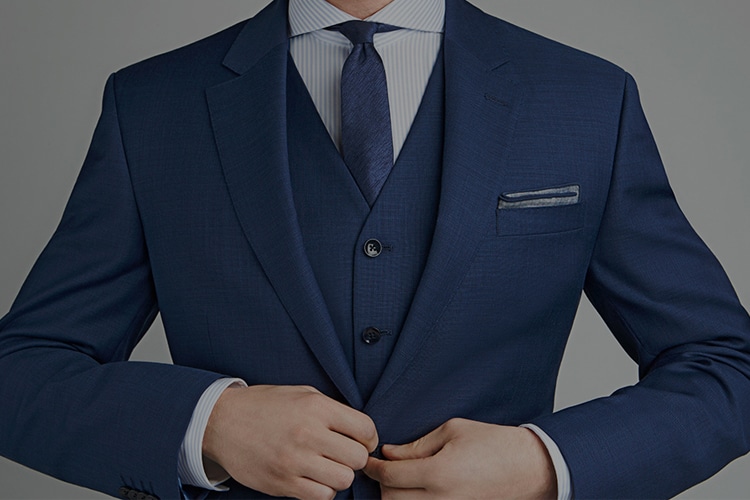 T.M. Lewin
After decades of leading the pack in England, this top bespoke suit shop finally landed on native shores. Accordingly, T.M. Lewin delivers Aussies the utmost level of craftsmanship, quality, value and knowledge. You don't stay in the game for over 100 years by being anything less than exceptional.
200 Murray St, Perth WA 6000 – Ph: (08) 9265 5600
Want to get made to measure in another great Aussie city? Check out our list of the Best Tailors and Bespoke Suit Shops in Sydney and the Best Tailors and Bespoke Suit Shops in Brisbane.
Have you subscribed to Man of Many? You can also follow us on Facebook, Twitter, Instagram, and YouTube.
---
You'll also like:
14 Best Tailors and Bespoke Suit Shops in Melbourne
Made to Measure – Man of Many's Guide to Buying a Tailored Suit
20 Best Tailors and Bespoke Suit Shops in Sydney
---