Australia's Biggest Instagrammers Tell Us How To Fold a Pocket Square
This article is Part 5 of a nine part Series where Man of Many is teaming up with 47 Most Stylish Australian Men of Instagram for fashion advice.
Like sailing knots, pocket squares are firmly in the realm of the esoteric for most guys – a hidden art best left to the experts. But it's an undeniably valuable skill to master and a subtle, easy way to distinguish yourself and give your outfit a personal twist.
The pocket square is a timelessly-stylish statement of intent, but with a naming system and methodology that wouldn't seem out of place in an origami textbook, it ranks pretty highly on the list of intimidating fashion accessories and is often overlooked.
But there's some pretty simple things we can do to up our game, which is why we've enlisted the help of some of Australia's biggest men's style Instagrammers to answer: What's their favourite way to fold a pocket square?
You might also like:
A Guide to Men's Dress Codes
Seiko's Stunning New Chronograph Collection Revives the Speedtimer
How to Fold a Pocket Square
26 Most Stylish Australian Men of Instagram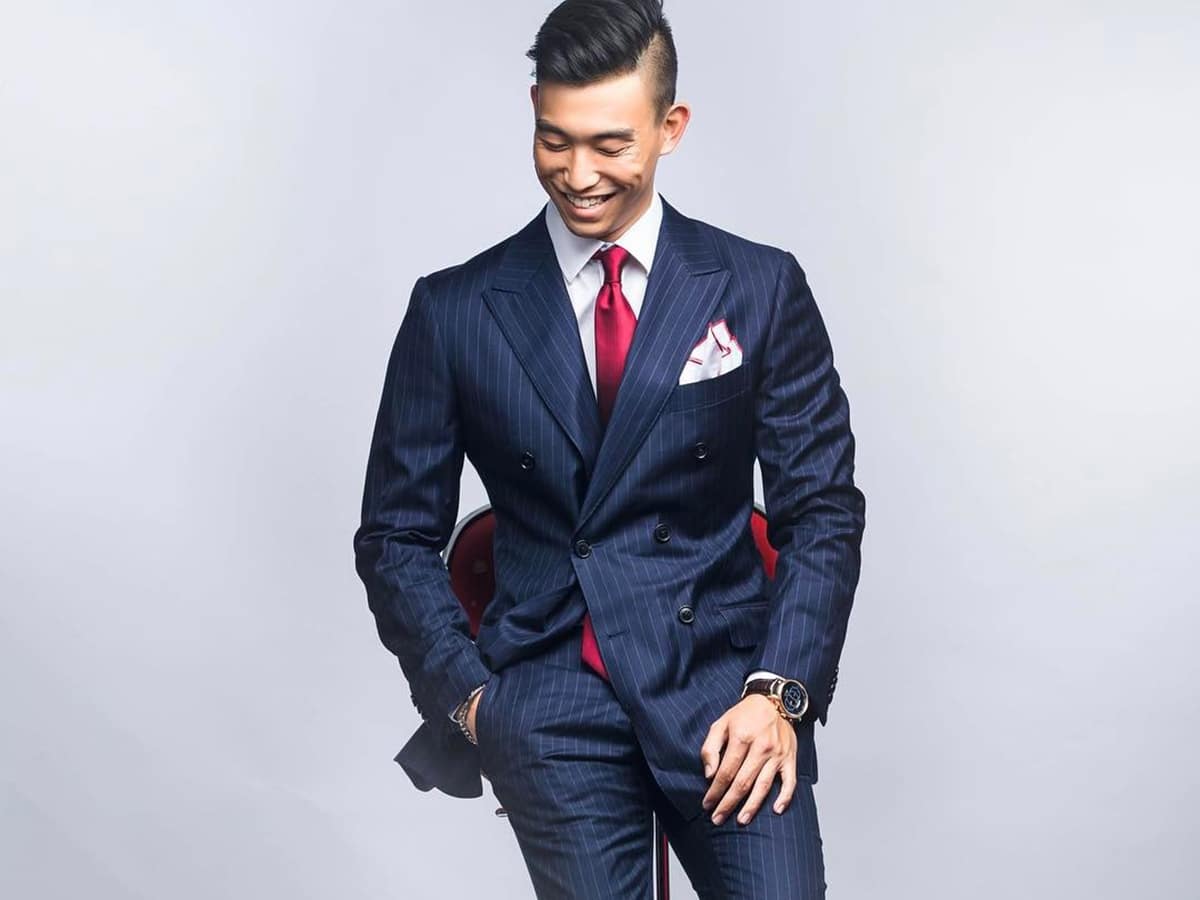 "My absolute favourite pocket square fold is the 'Inverted puff' – an imperfect fold really stands out and compliments your perfect look. I would opt for patterned pocket square for a plain suit/ solid pocket square for a patterned suit."
1. Brian Liu – Founder and Creative Director of The Filtered Fit
Followers to date: 66.9k followers
Posts to date: 505 posts
Instagram handle: @thefilteredfit
---
Featured Video from Man of Many
---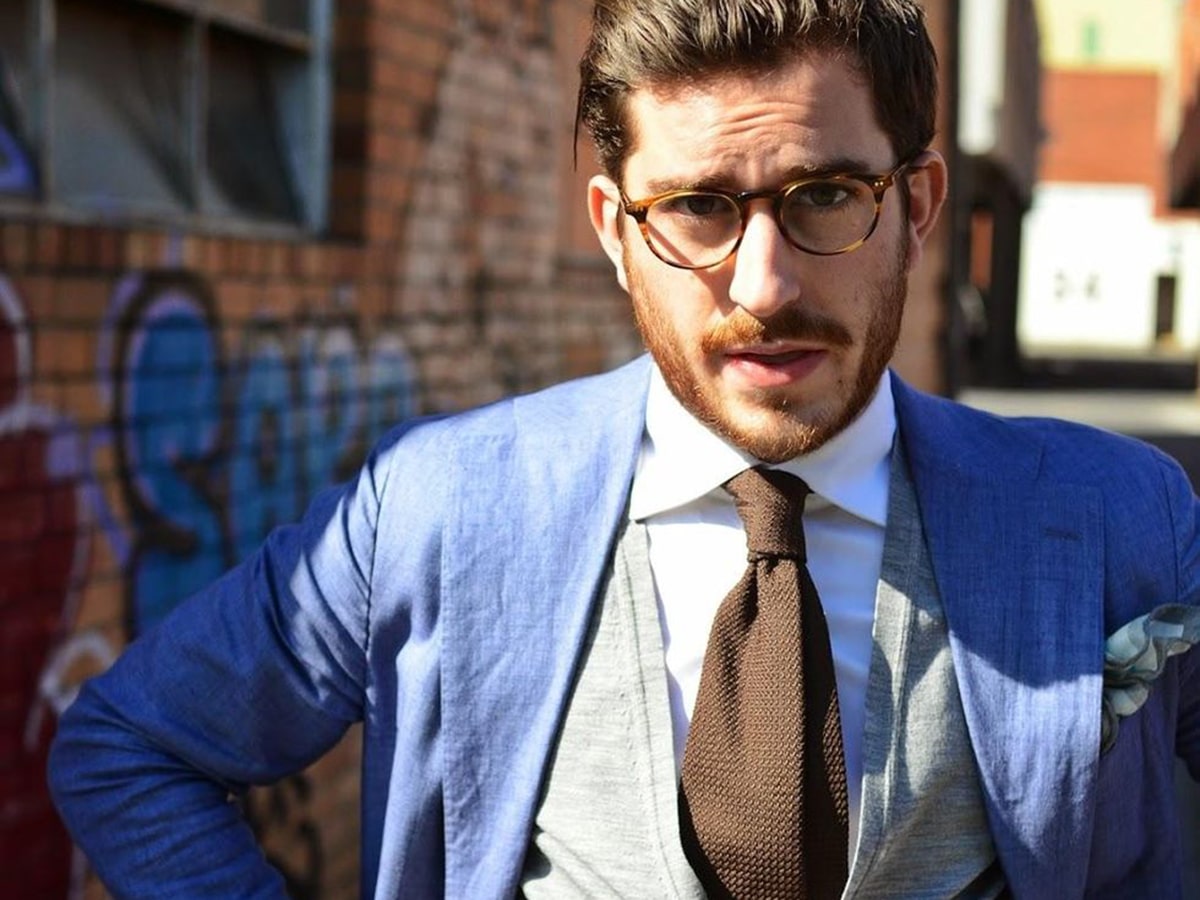 "Flatten it out, pinch the middle of it and pull it upwards, and then fold it once in your hand and stuff it in. There are no rules with pocket squares, unless wearing a dinner suit."
2. Christian Kimber – The Best Menswear Designer in the World
Website: christiankimber.com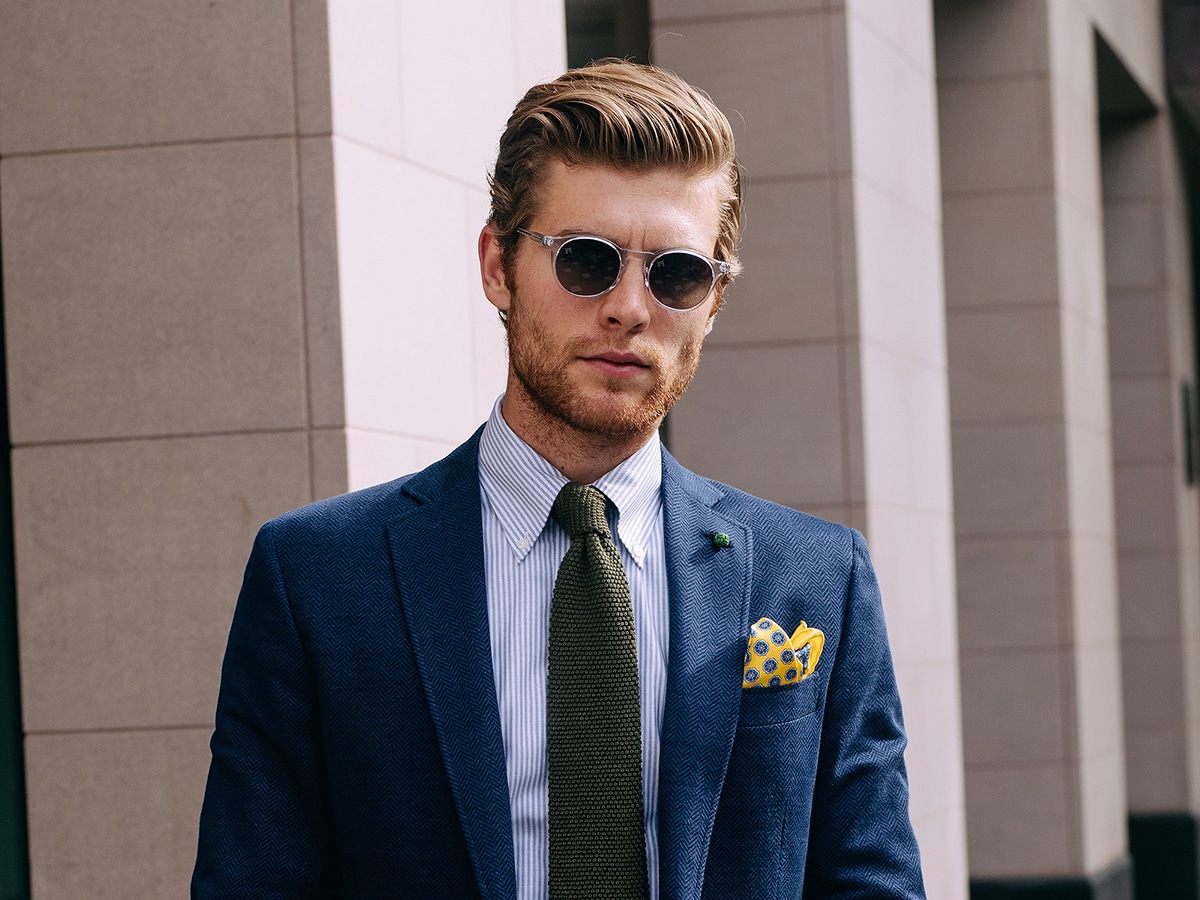 "I wouldn't say I have a favourite, however I tend to use the puff fold quite a lot with my suiting, purely due to its simplicity and the fact that no two folds can really be the same."
3. Sam Wines – Model and Blogger at Man of Style
Instagram handle: @samuelwines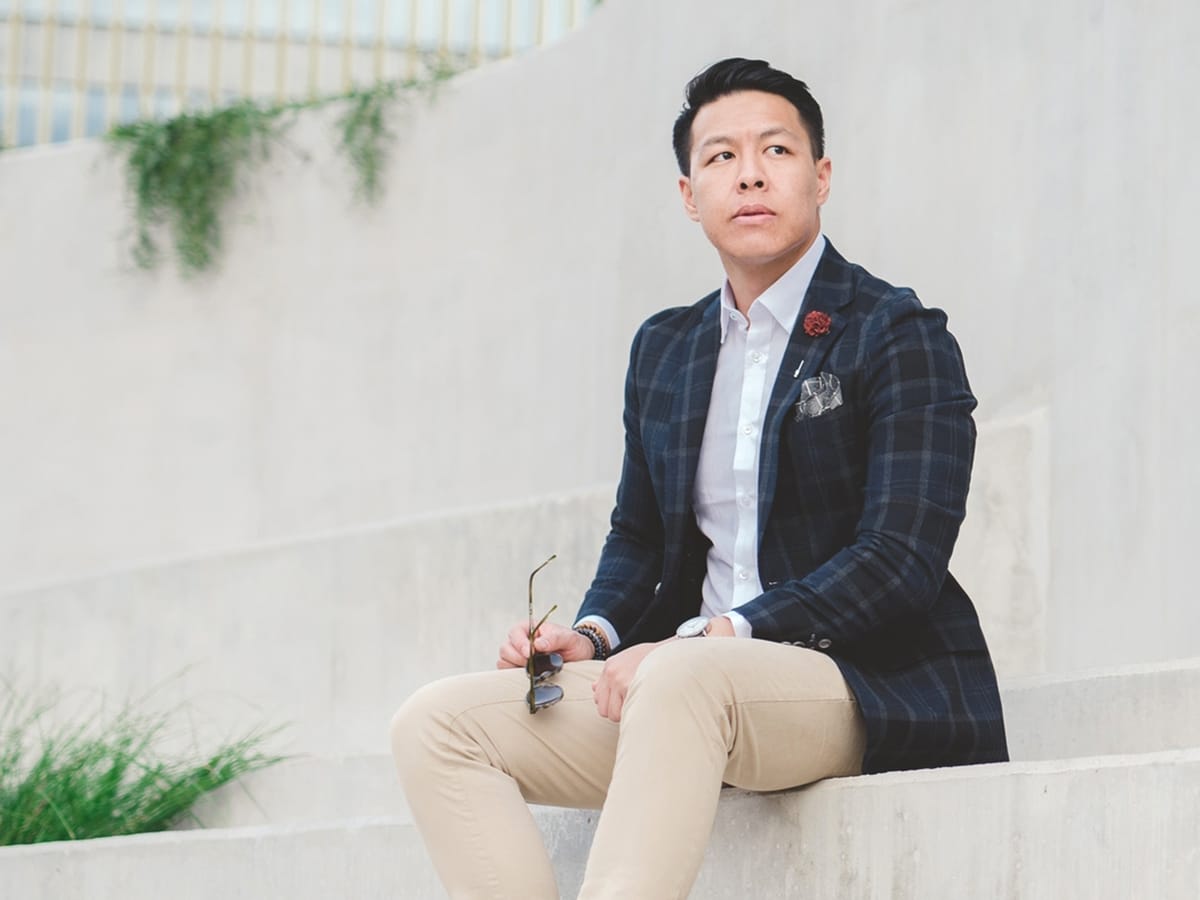 "My favorite pocket square fold is one that takes the shortest amount of time to 'fold', one that looks relaxed and effortless. There's no guidelines to folding one here, just trust your instinct."
4. Lex Mak –Creative Director of Mr Gumbatron
Followers to date: 38.7k followers
Posts to date: 2,081 posts
Instagram handle: @mrgumbatron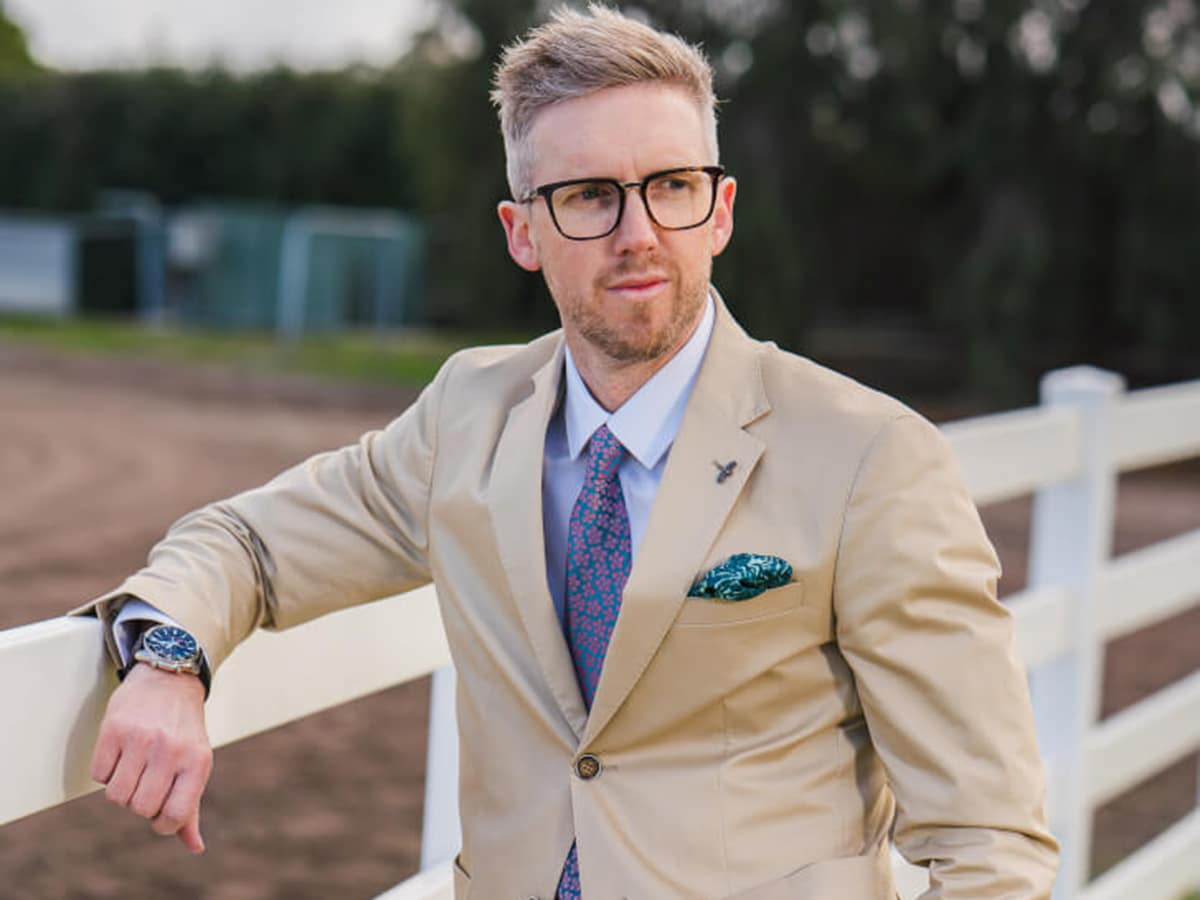 "My favourite is the puff and reverse puff. Often squares will have a different coloured edging to the reverse puff gives added volume and colour. The puff works really well also."
5. Steve Tilbrook – Founder
Instagram handle: @stevetillystyle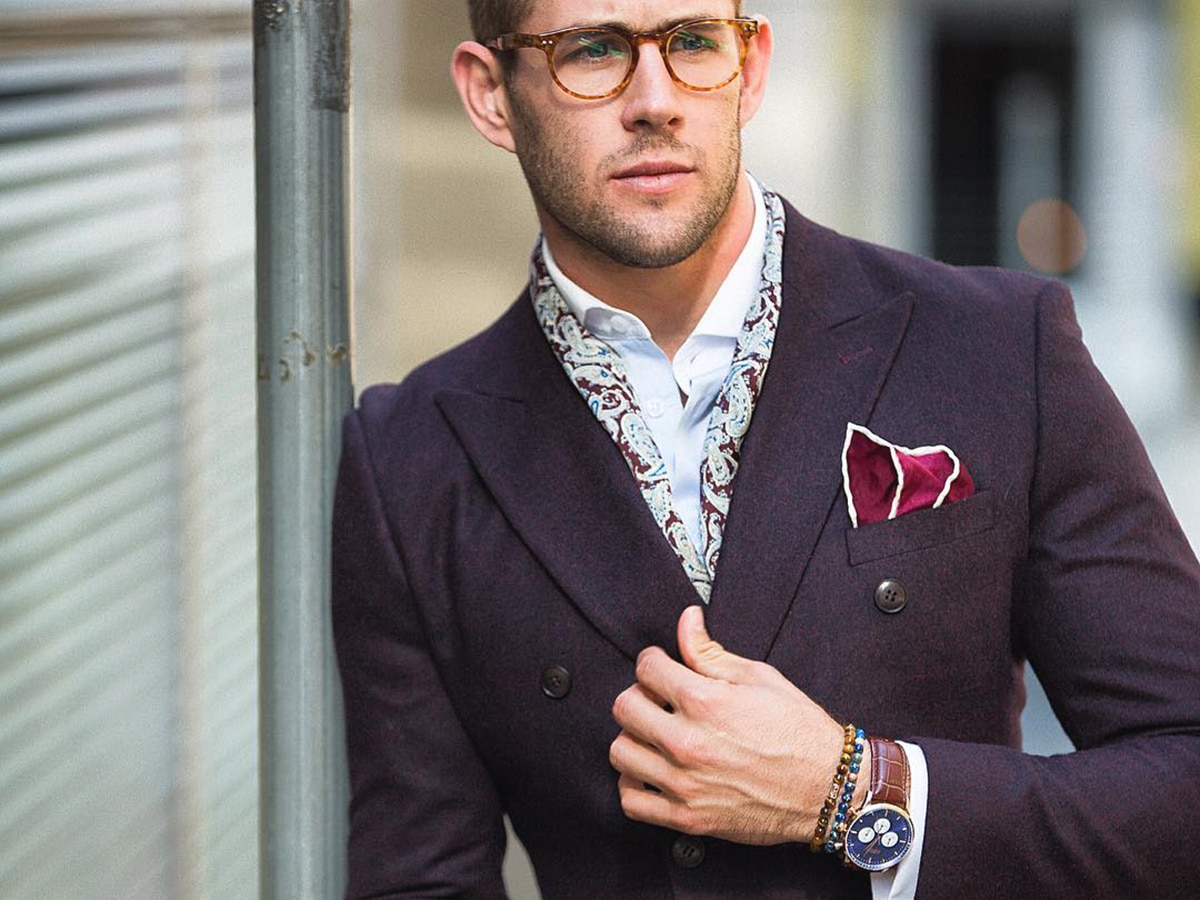 "My favourite is a silk scarf that is loosely twisted and pours out the top. There is no folding involved but creates something that's puffy, eye-catching and demands attention."
6. Shaun Birley – Fashion Importer | Exporter and Influencer
Followers to date: 106k followers
Posts to date: 1,815 posts
Instagram handle: @shaunbirley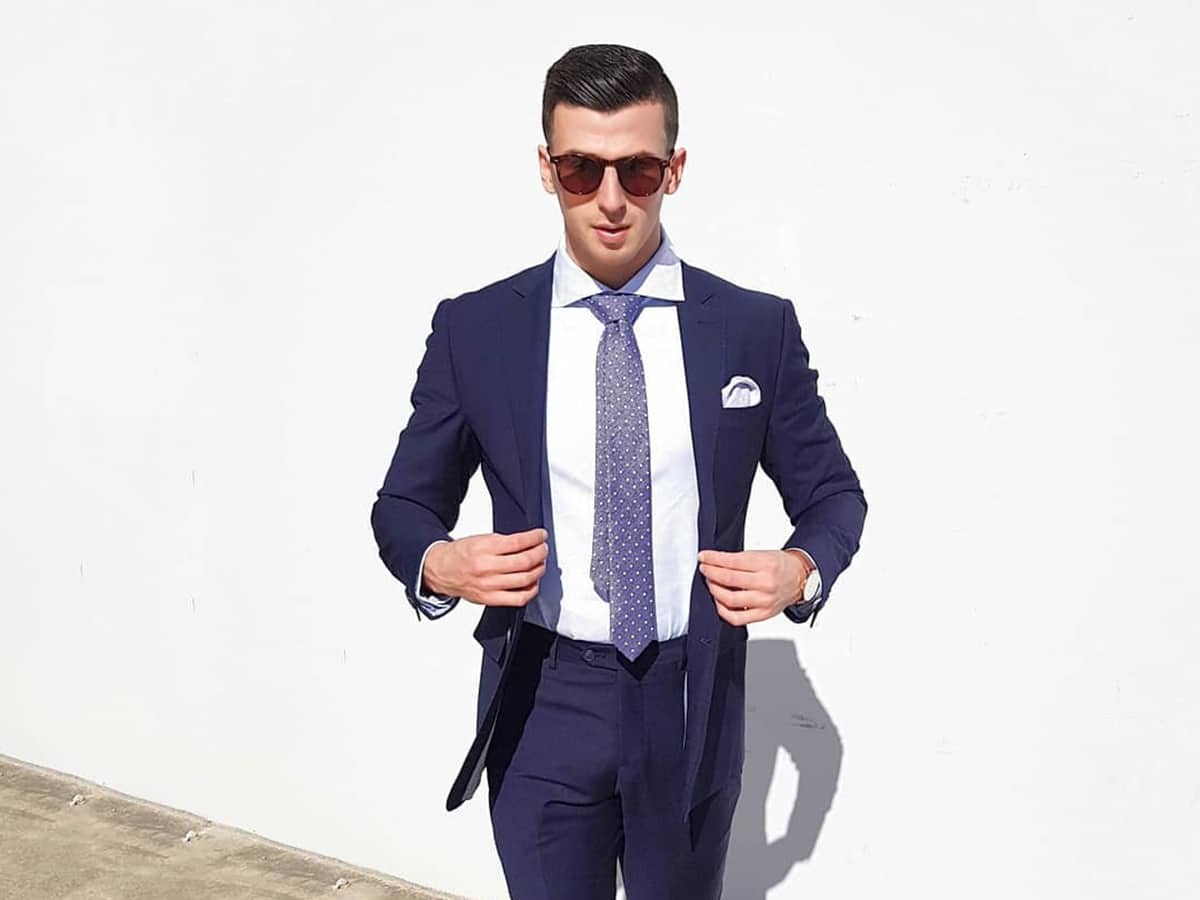 "Well the one thing that everyone has trouble with and most of the time I just stuff it in, give a couple twerks and hope for the best. But most probably want the easiest and quickest way so by laying it flat and pinching the middle bit then picking it up and then placing in your pocket either way your set for a sharp look."
7. Josh Azzi – The Distinguished Gentleman
Followers to date: 17.8k followers
Posts to date: 468 posts
Instagram handle: @thedistinguishedgentleman_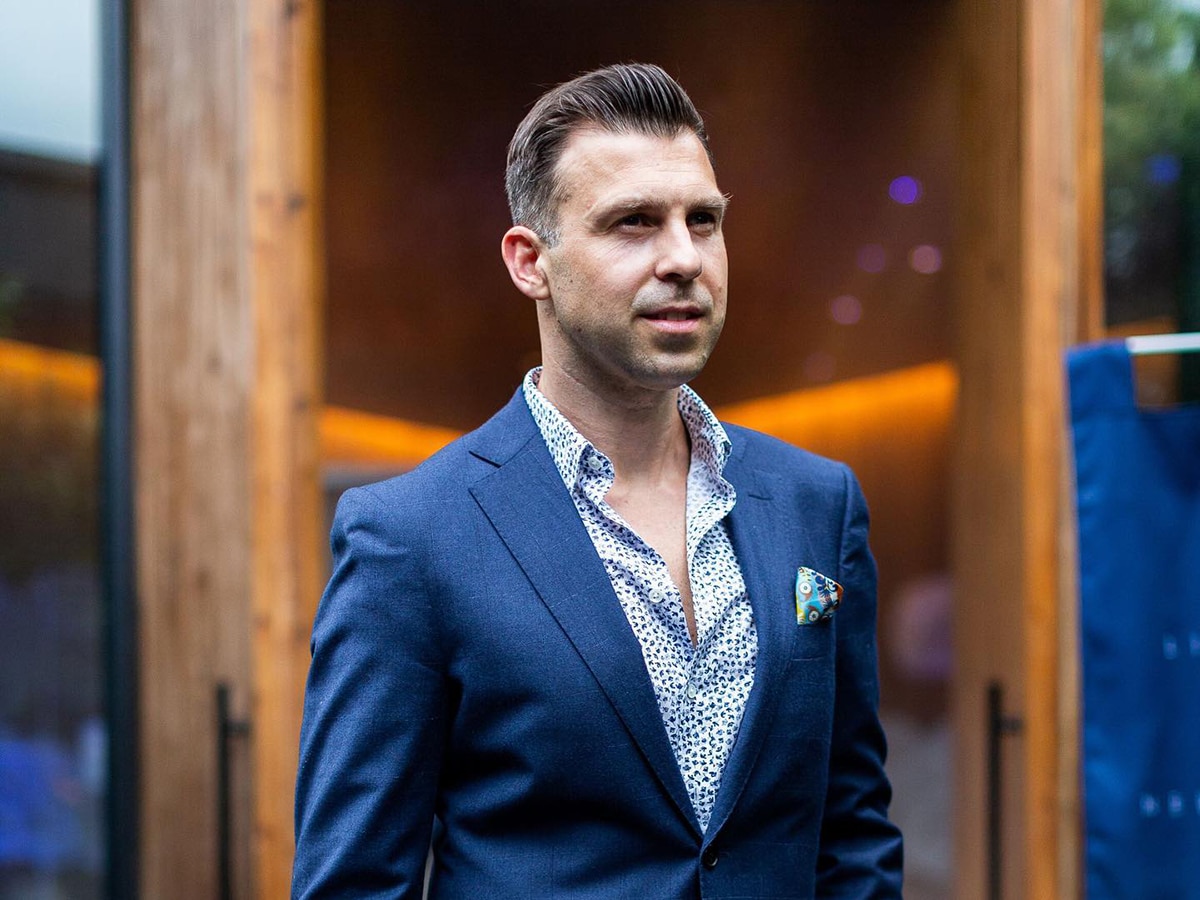 "My go-to pocket square fold is the puff fold as it tends to look good with patterned squares. There's also variations of this fold, including the winged puff and the rolled puff."
8. Paul Juchima – No Paparazzi Man
Instagram handle: @nopaparazziman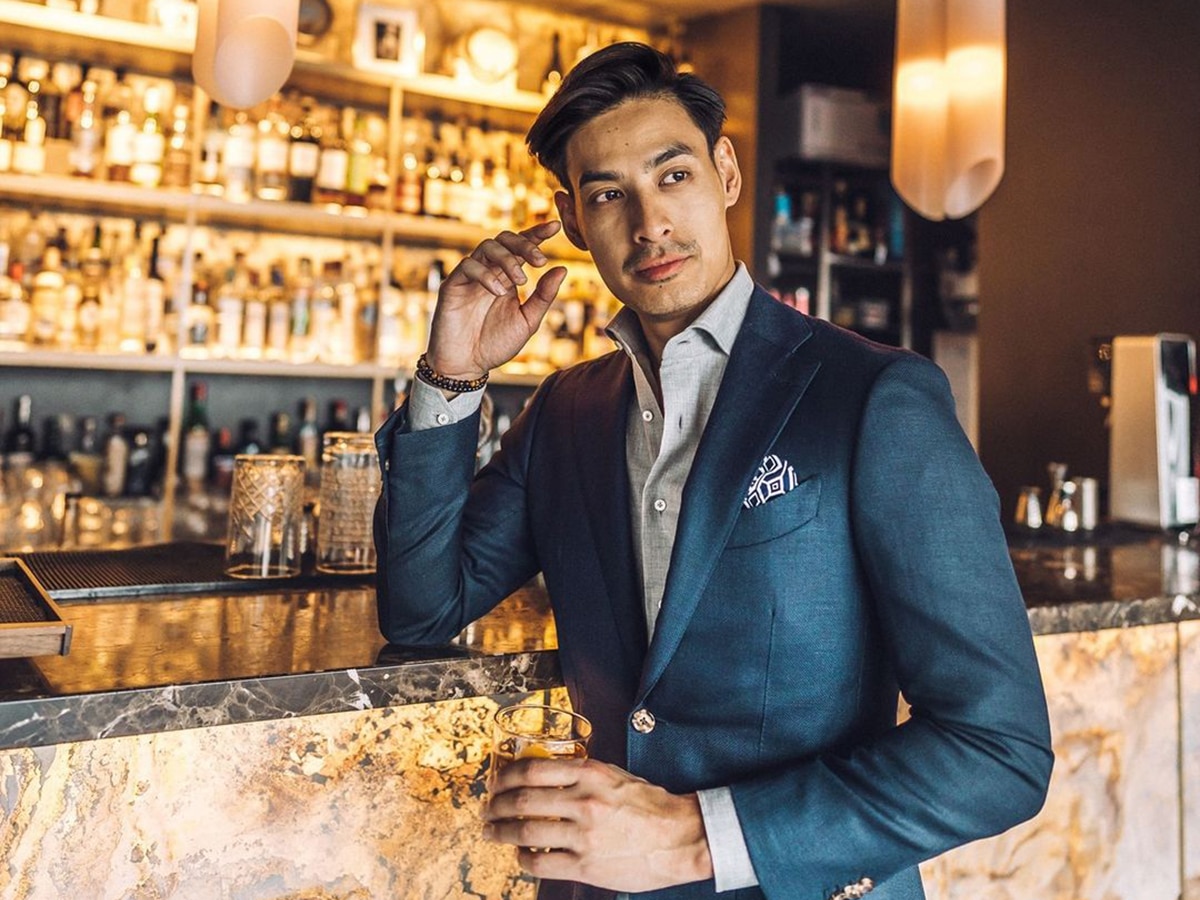 "There's two main pocket square folds I always go back to. For simplicity, I always go for a square fold and a puff fold for a more dapper outfit. It all depends on the type of pocket square and the details you want to showcase."
9. Larry Lim – The Simple Gentleman
Followers to date: 43.1k followers
Posts to date: 1,612 posts
Instagram handle: @larrylim_
You might also like:
A Guide to Men's Dress Codes
Create a Custom Seiko 5 Sports Watch and It Could Become the Next Limited Edition Release
How to Fold a Pocket Square
26 Most Stylish Australian Men of Instagram
---
Featured Video from Man of Many