5 Classic Cufflink Styles
For any man that works in an office job, their work attire usually comprises of the ten or so shirts in rotation, three suits and a drawer of black socks and undies. That said, there are plenty of opportunities to show off a bit of flair and mix it up, whether it be with a watch, tie, glasses, pocket square, bracelet, Moschino Toy Boy Eau de Parfum is Ironic, or what we're touching on today, cufflinks. If you aren't always sure what to look for when you buy cufflinks, we've summed up 5 Classic Cufflink Styles in the article below.
The Knot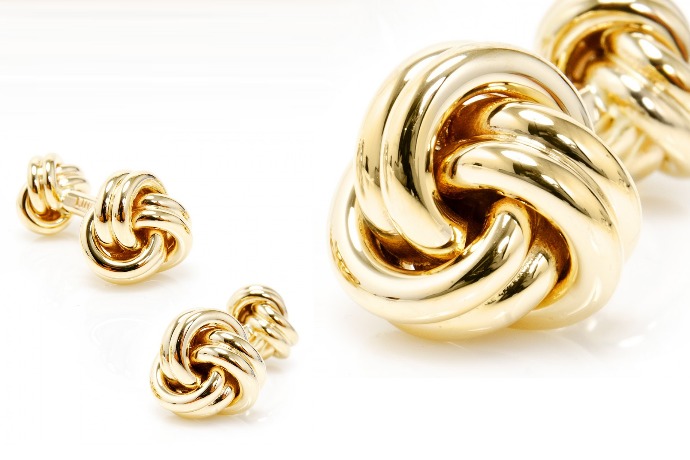 French tailors created the Silk Knot in 1800, mainly out of necessity more than anything else but it quickly evolved into a fashion staple. The highly ornamental cufflinks of the time were displayed as a show of wealth, yet the tailors needed something cheap and simple that didn't distract from the shirt, so began closing cuffs with a loop of silk thread. Nowadays you can pay homage to this traditional style in sterling silver or gold. These speak sophistication in the high in circles of discerning gentlemen.
Man of Many recommends: The Gold Knot Stud Set
The Commemorative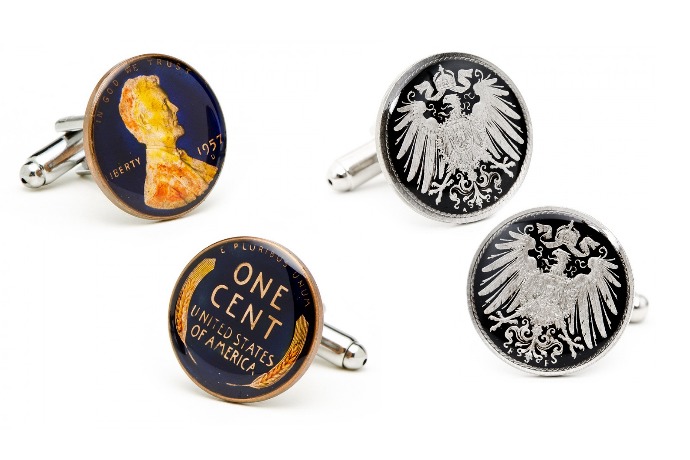 They say that a man should never buy his own cufflinks (not something we always agree with!), but that they should always be given as gifts to mark an occasion. Royal families commissioned cufflinks to mark weddings or other special events for centuries so there's no reason you shouldn't relive these historical moments alongside your modern style. This includes the pair handed down from your Grandpa. In 1987 a pair of cufflinks once belonging to Edward, who was in line for the throne of England, sold at auction for $440,000. They were engraved with the initials E and W.
Man of Many recommends: German Empire 5 Cent Coin Cufflinks
You'll also like:
Australian Men's Shoe Size Conversion Guide
Australian Men's Suit, Shirt and Pants Size Conversion Guide
A Complete Guide to Buying a Tuxedo
---
Featured Video from Man of Many
---
The Novelty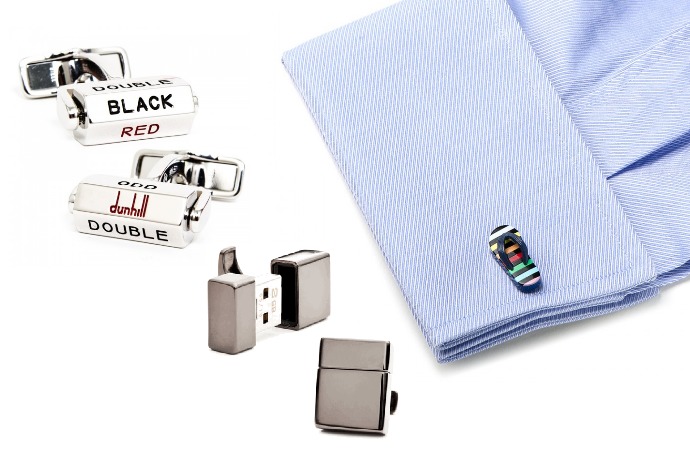 While many focus on form, you can pull off functional style with everything from level measures, clocks, games or even USBs. Perhaps considered even more 'showy' than some of its counterparts, these are often for the attention seeker, the larrikin or the simple novelty factor. Just remember, while whimsical styles can be worn to casual or informal events, formal wear has stricter expectations, with pearl cufflinks being preferred for white tie events.
Man of Many recommends: Gunmetal USB 2GB Cufflinks
The Personalized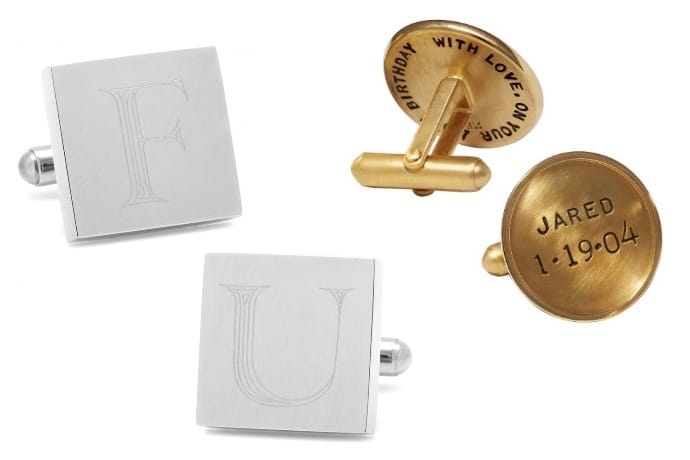 Regardless of whether they take the form of chain links, silver, cut steel or encrusted platinum, cufflinks are there to be made your own. The visible part of a cufflink is often monogrammed with initials or decorated in some way, such as with a birthstone or something which reflects you. Whether it be a hobby or association or your favourite sporting team. In Season 2 of House of Cards, the Vice President himself, Frank Underwood, was given a pair with the very classy initials of "F.U.".
Man of Many recommends: Ox and Bull Trading Co. Frank U Cufflinks
The Office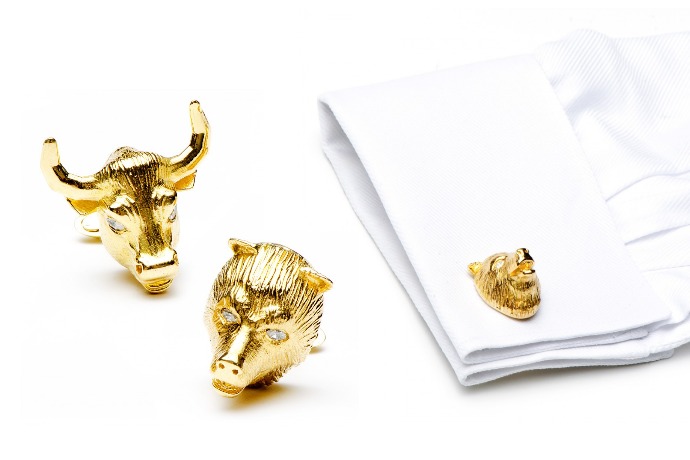 Think Wolf of Wall St here. We're talking impactful enough to show off your confidence and being noticed, but you don't want to have anything too showy for people to think you're a knob. That said, you don't want to be getting around the office looking like the copyboy. We recommend something playful yet elegant with a take on the bull and bear motif if you work in finance.
Man of Many recommends: Jacob & Co. Bull Face Emerald Diamonds Cufflinks
A key thing to remember, whichever cufflinks you choose, is to always wear them in tandem with your other accessories. Play around with matching colours to your tie and make sure they don't clash with any other jewellery you're wearing, including your watch. Play safe fellas.
You'll also like:
Australian Men's Shoe Size Conversion Guide
Australian Men's Suit, Shirt and Pants Size Conversion Guide
A Complete Guide to Buying a Tuxedo
---
Featured Video from Man of Many