23 Best Golf Clothing Brands To Keep Your Fashion Game On-Par
You might be a sultan of swing and a perfect putter, but are you rocking some of the best golf clothing brands? If not, you're in for a treat because golf apparel brands have come a long way in relatively little time. It's never been easier to bring some genuine style to the nearest green and further distinguish yourself from your competitors. Sometimes, it's good to be over par.
Now that golf has officially been ruled as an exercise by the Australian government, you are free to tackle the fairways as you please, provided you adhere to the crowd and social distancing measures. If you are thinking about embarking on another 18 hole adventure, why not do it in style?
Here is a list of the 23 best golf clothing brands to hit up before you hit off next time.
You'll also like:
15 Best Golf Courses Sydney Has to Offer
Nike Flyknit Racer Golf Shoe
11 Best Surfboard Shops in Sydney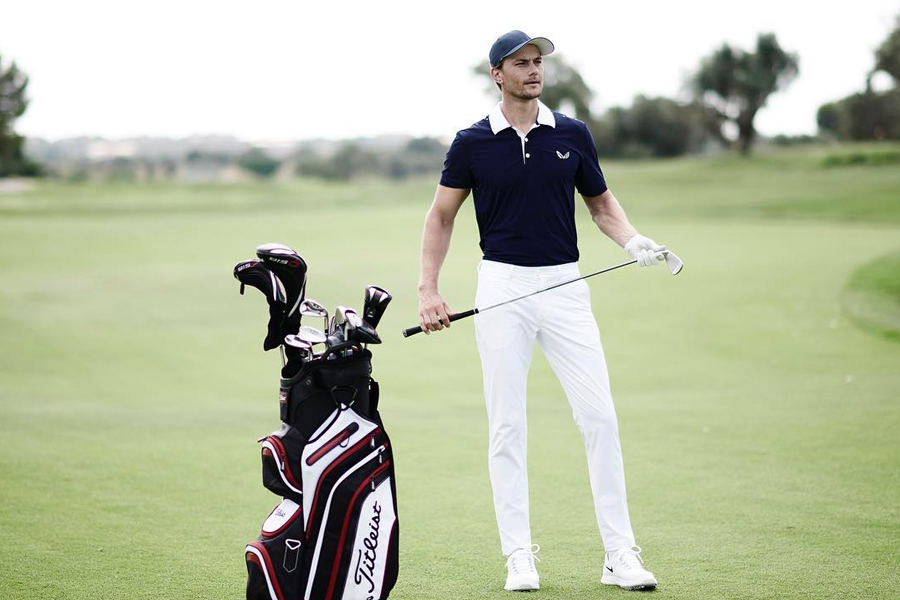 1. Castore
What was once described as the "world's first truly premium sports brand" is also one of the best men's golf clothes brands. If you want a golf shirt that will basically last forever, pick up the Keane Polo, aka the "most advanced polo in the world".
Founders: Phil Beahon; Tom Beahon
Founded: 6 July 2015
Headquarters: Liverpool, United Kingdom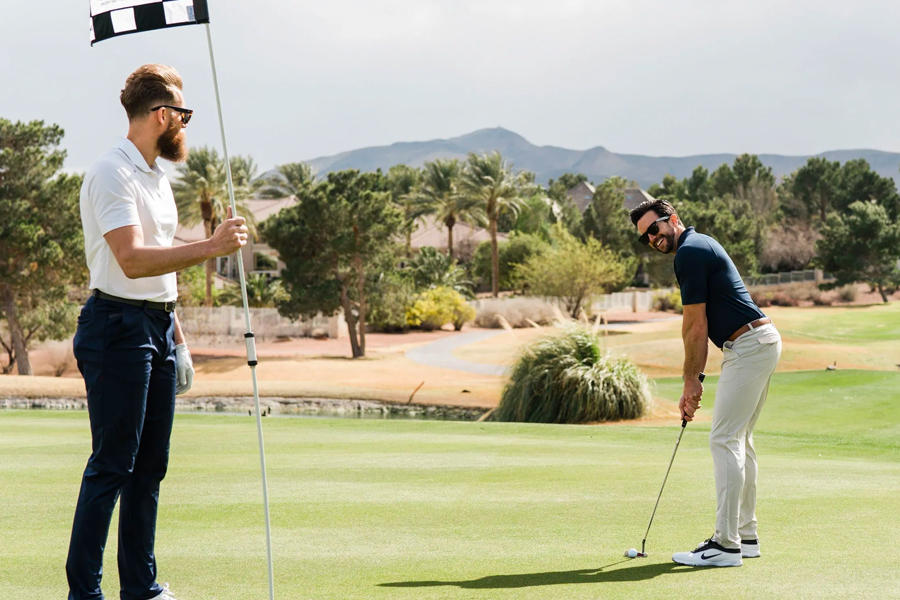 2. Rhone
Looking for another men's golf apparel brand of luxurious allure? You've found one right here. Prepare to turn heads out there on the green; just make sure your golf skills can keep up.
Based in: Connecticut
Known for: premium polo shirts, innovative materials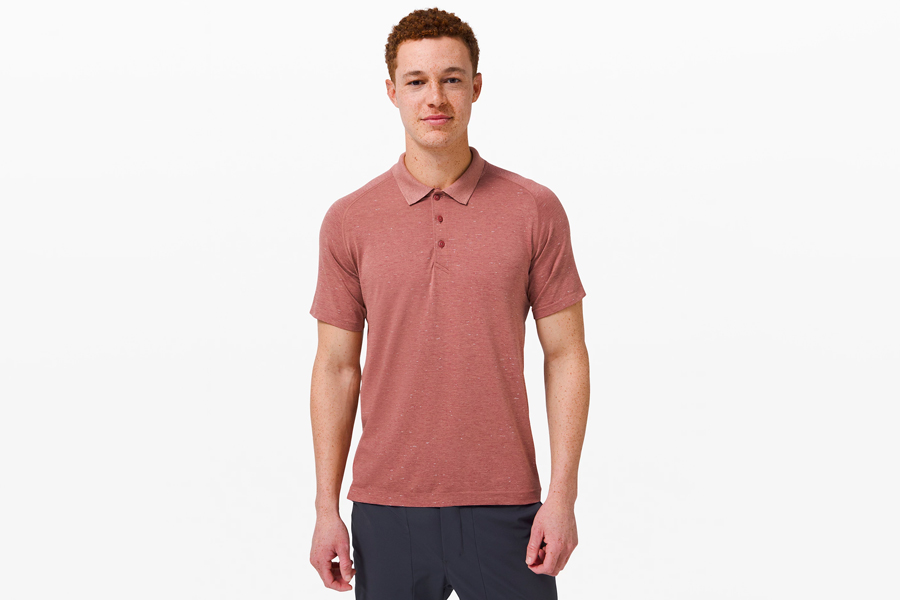 3. Lululemon
Another activewear brand of considerable quality, Lululemon has high-end fitness apparel on lock. Cool colours and technical fabrics result in a slew of next-level golf shirts, hats, socks, pants, and accessories. You can't miss with these men's golf clothes.
Founder: Chip Wilson
Founded: 1998, Vancouver, Canada
Headquarters: Vancouver, Canada
CEO: Calvin McDonald (20 Aug 2018–)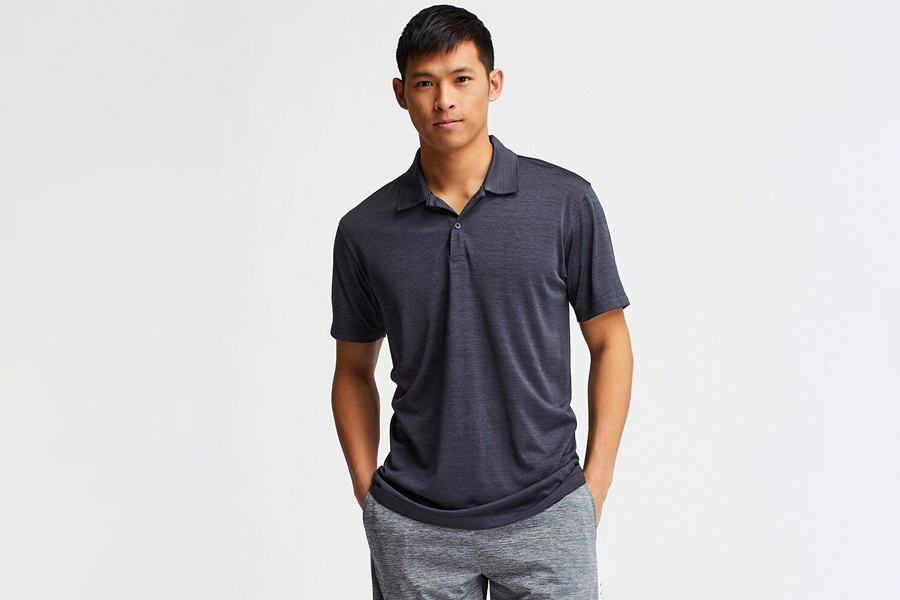 4. Uniqlo
Fashion meets function at Uniqlo. This golf shirt brand sticks to basic colours, low prices, and innovative fabrics. It's been a fixture of the golfing world for a long time and with good reason, as most players don't want to overthink the whole wardrobe process.
Founder: Tadashi Yanai
Founded: March 1949, Ube, Yamaguchi, Japan
CEO: Tadashi Yanai (Nov 2005–)
Headquarters: Yamaguchi, Yamaguchi, Japan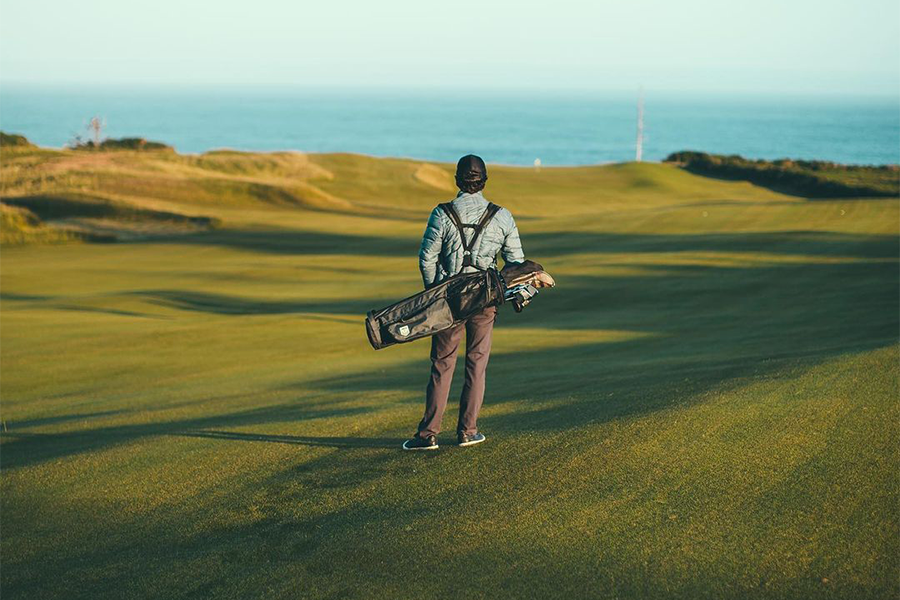 5. Linksoul
Linksoul is more of a philosophy than a brand and more of an experience than a clothing company. The brand is the collection of life's work by people who care about each other and enjoy collaborating. Linksoul believes in creating products they value, for people they love, and for the community. The label is a defining feature, with the words 'Tempus Fugit' meaning 'Time Flies' in Latin.
Headquarters: Oceanside, CA
Founders: John Ashworth & Geoff Cunningham
Founded: 2009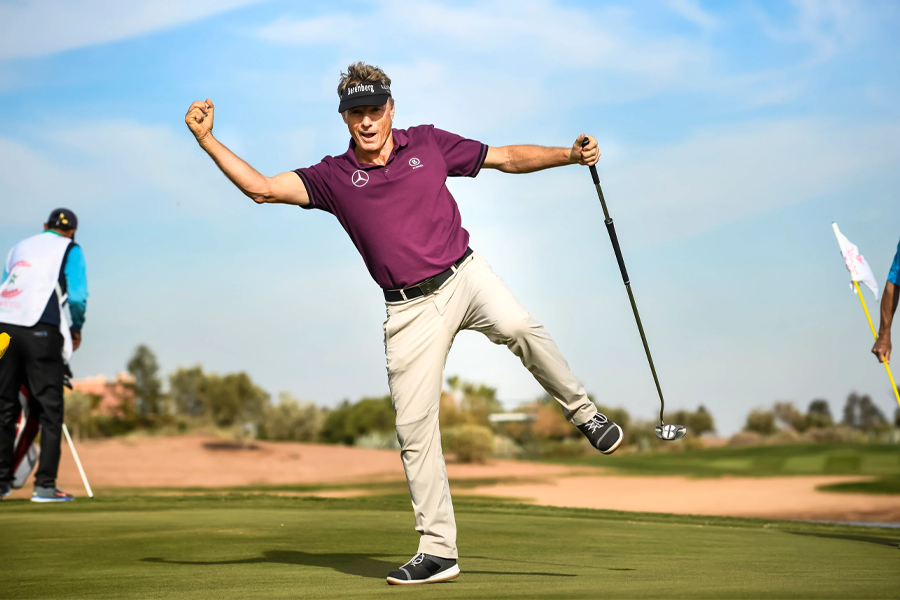 6. Bogner
Bogner came to the front of Golfwear headlines when Bernhard Langer helped showcase the collection at the Schwab cup in Arizona. While his opponents were left to play the tournament in Phoenix in peace, Langer completed a modelling job on the side. He wore a different outfit for each day of the tournament – there aren't many top sportsmen who'd agree to that under competition conditions. Helping revolutionise style on the golf course.
CEO: Andreas Baumgärtner (22 Nov 2017–)
Founded: 1932
Subsidiary: Bogner of America, Inc.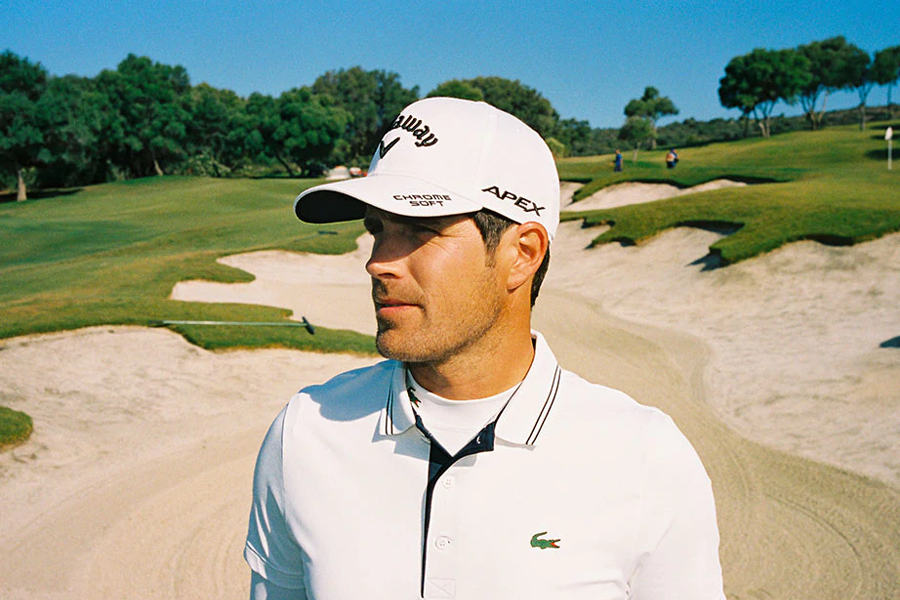 7. Lacoste
Founded by French tennis legend René Lacoste, four-time international champion and the word's best player in 1926-1927, the Lacoste brand draws inspiration from sporting values of high standards, fair play and daring. They pass down these values through generations and cultivate some of the best golf apparel in the game.
Founded: 1933, France
Parent organization: Maus Frères
CEO: Thierry Guibert (Jan 2015–)
Headquarters: Paris, France
Founders: René Lacoste, André Gillier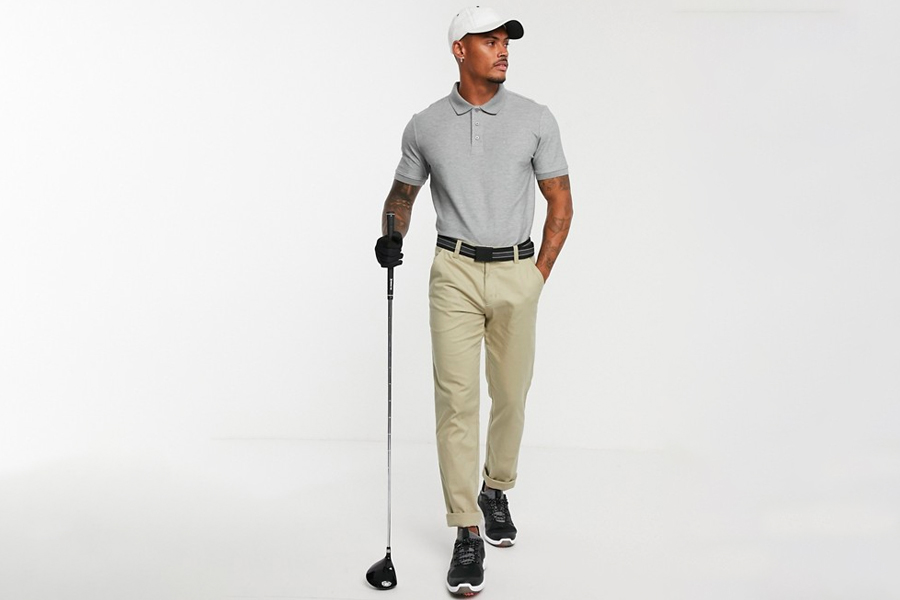 8. Calvin Klein Golf
After all these years, Calvin Klein still manages to keep up with or even outpace modern trends and its list of men's golf attire is no exception. Stylish, lightweight, breathable, and bursting with quality, it will make you an instant convert.
Based in: New York
Known for: practical but unique designs, breathable fabrics, choice details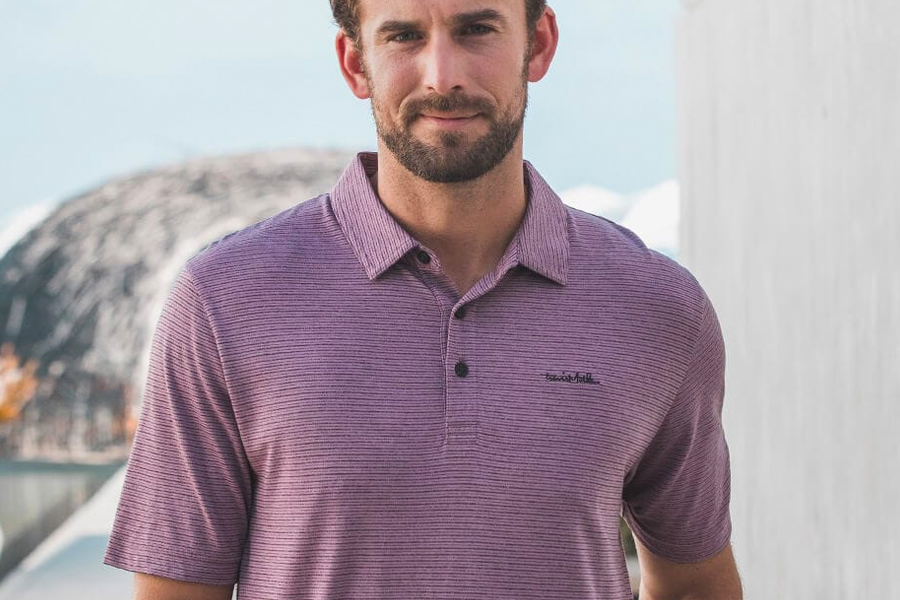 9. TravisMathew
Striking a perfect balance between work and play, this top golf clothing brand captures the essence of Southern California style. Despite the laid-back vibe, TravisMathew still plays to win and so should you.
Founded: 2007
Founders: Travis Brasher, John Kruger, Travis Johnson
Headquarters: California
Parent organization: Callaway Golf Company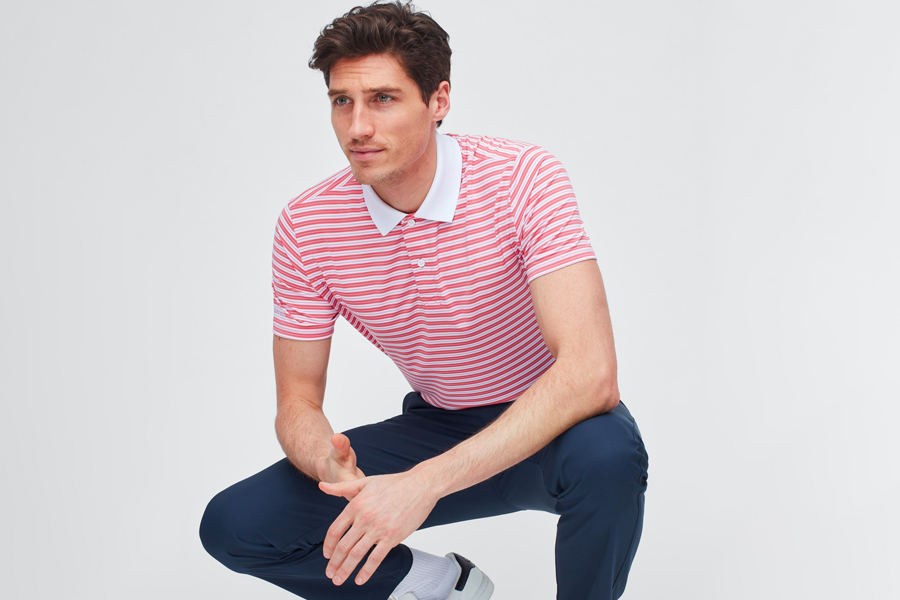 10. Bonobos
The wrinkle-resistant dress pants from this New York-based label are the stuff of legend and its golf wear easily follows suit. Shop amongst various styles until something catches your eye…and something will catch your eye.
Based in: New York
Known for: diverse selection, breathable fabrics, approachable price points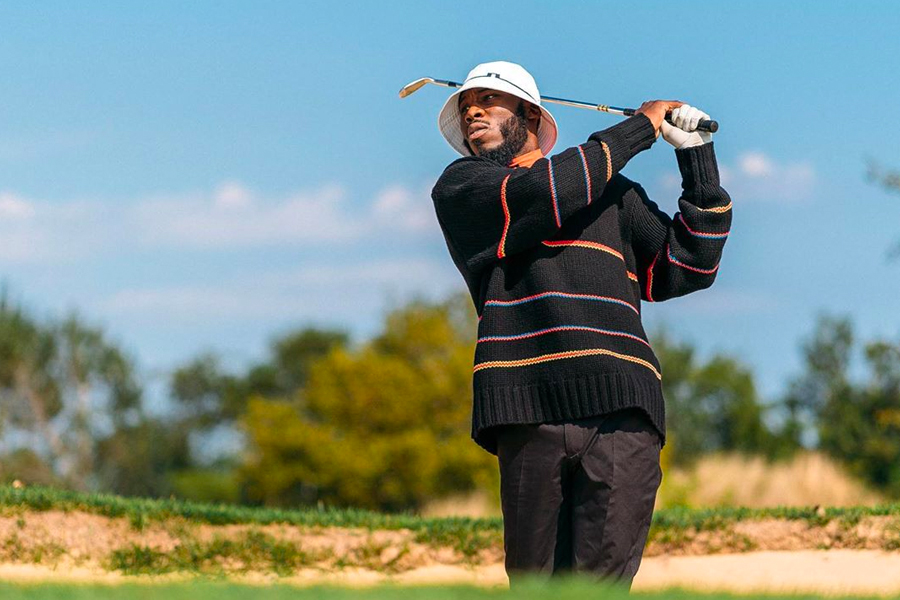 11. J Lindeberg
One of the best golf apparel brands comes to us from Diesel's former head of marketing, aka Mr. J Lindeberg. Drawing from Swedish culture, Lindberg dispenses with his own unique template of high-performance style.
Founder: Johan Lindeberg
Founded: 1996, Stockholm, Sweden
CEO: Stefan Engström (4 July 2007–)
Headquarters: Stockholm, Sweden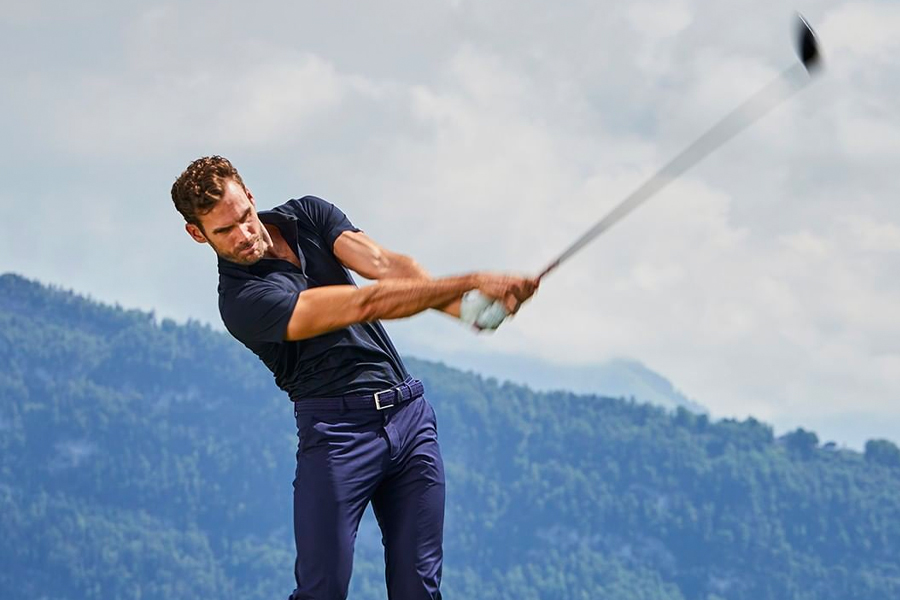 12. Kjus
What do you get when an Olympic ski champion and Swiss entrepreneur team up to make activewear? One of the best skiwear and golf clothing brands in the world, naturally. With an emphasis on freedom of movement, these luxurious shirts and pants will do absolute wonders for your swing.
Based in: Switzerland
Known for: unrestricted fabrics designed to improve your game in any weather conditions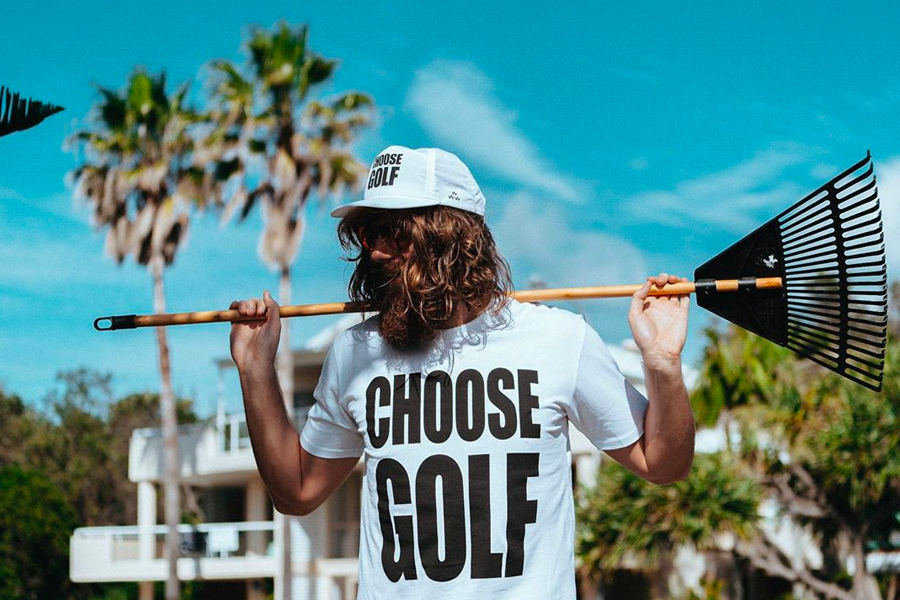 13. Birds of Condor
Hailing from right here in Australia, this clever golf apparel brand takes inspiration from the rarest of accomplishments: a hole-in-one on a par five (aka a condor). The label's background in surf and music lends each garment an Aussie edge and there's nothing not to love about that.
Based in: Byron Bay
Known for: playful personality, quality construction, cheeky marketing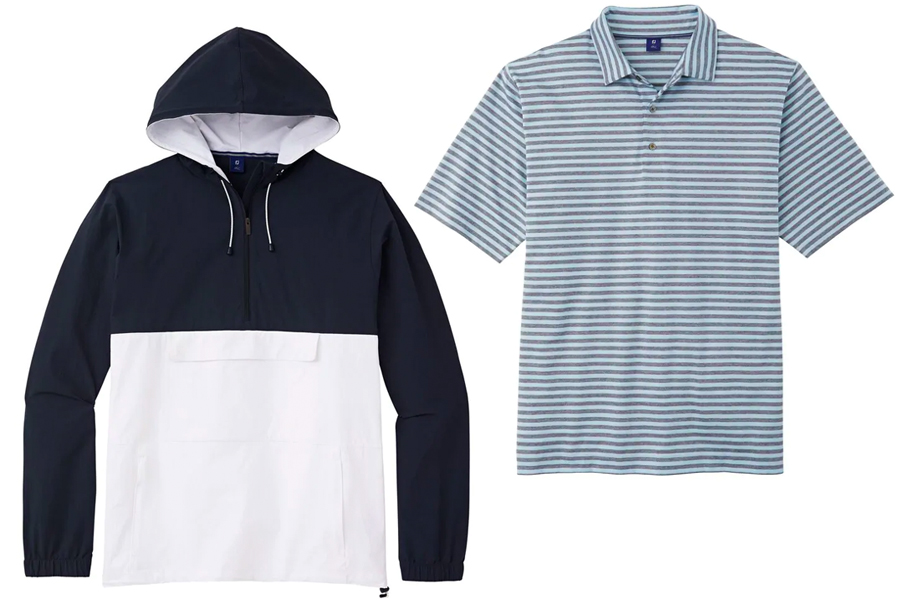 14. Footjoy
If the best golf shoes and apparel were to go by any other name, that name might very well be the FJ 1958 Collection. This is the timeless art of golf wear executed to perfection, over and over again.
Based in: Massachusetts
Known for: classic golf apparel for the modern gentleman, handcrafted footwear, lifestyle clothing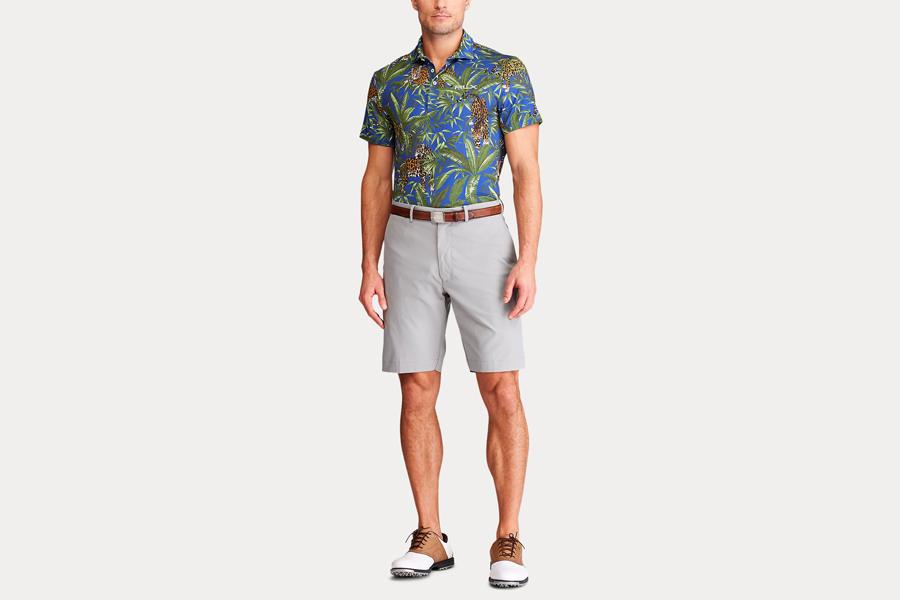 15. Ralph Lauren
Covering all their bases, Ralph Lauren offers two separate ranges of popular golf apparel. For all the traditional swingers out there, Polo Golf has just what you crave. Meanwhile, RLX Ralph Lauren steps outside the box and emanates with a youthful spirit. If nothing else, this is one of the best golf shirt brands in the world…not that we're suggesting you stop there.
Based in: New York
Known for: a full spectrum of styles and fabrics for both on the course and off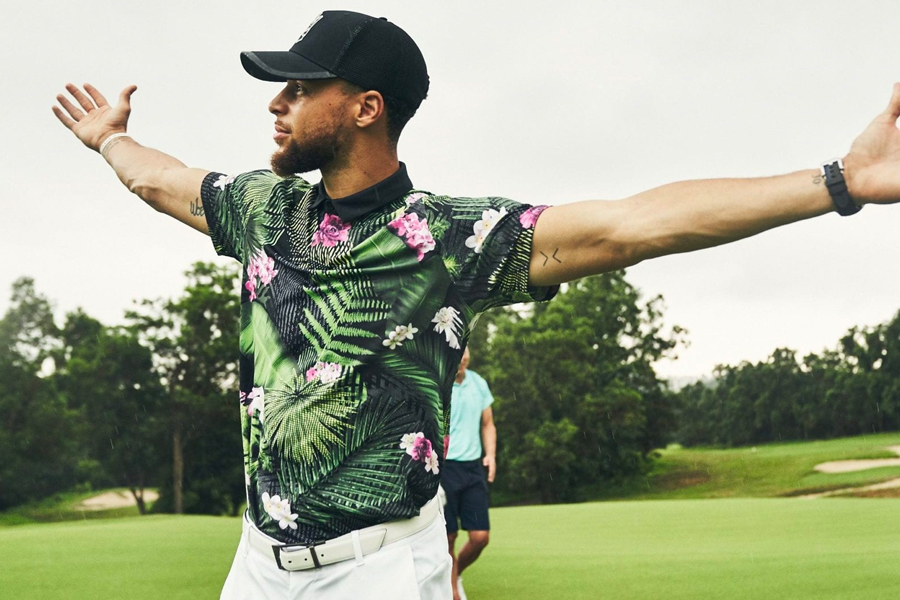 16. Under Armour
A game-changing brand if there ever was one, UA raised the ante on innovative fabrics and modern designs. That the brand brings the same tier of exceptionalism into the golf arena basically goes without saying.
Founder: Kevin Plank
Founded: 1996, Washington, D.C., United States
CEO: Patrik Frisk (Jan 2020–)
Headquarters: Baltimore, Maryland, United States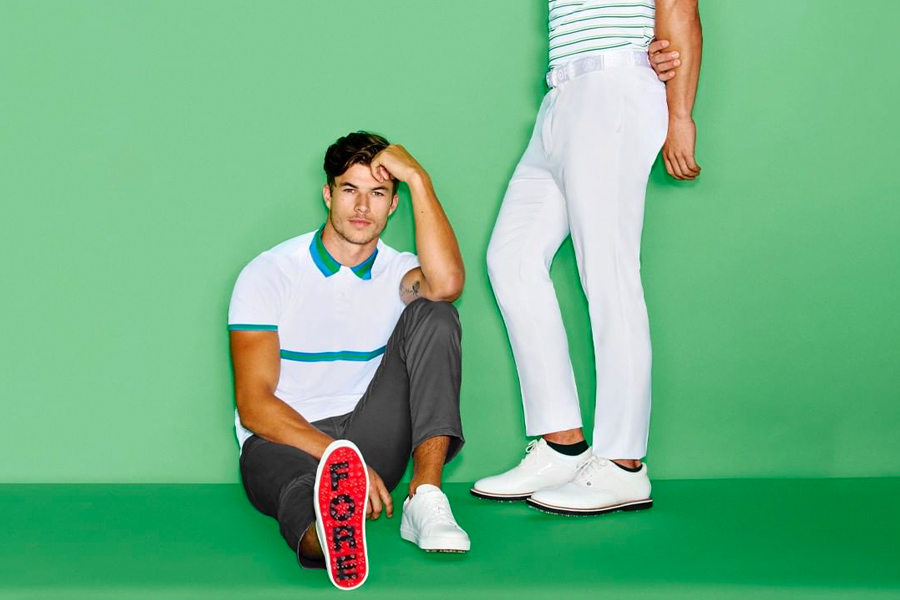 17. G/FORE
Bridging the gap between old and new, G/FORE infuses classic aesthetics with strikingly modern materials. The brand's golf pants might change your game, as will a pair of its signature shoes.
Founded: 2011
Parent organization: Peter Millar
Based in: Beverly Hills
Known for: premium pants and shoes, signature designs, modern fabrics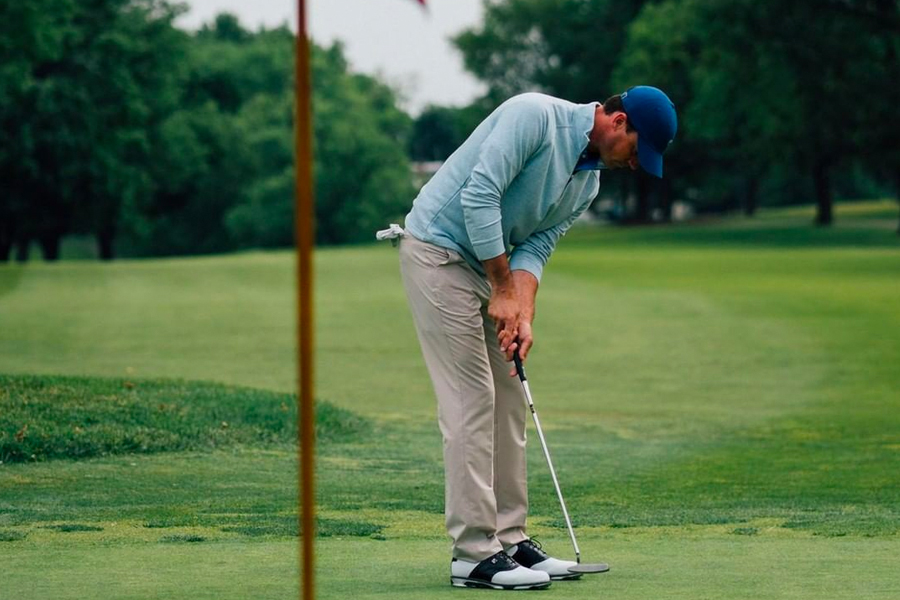 18. Dunning
Clean, classic, and quietly groundbreaking, Dunning golf wear delivers high performance at an affordable price. Don't be fooled by the purposefully minimalist vibe: this is easily one of the best golf shirt brands, amongst other things.
Based in: Toronto
Known for: monochromatic colours, great prices, high-performance fabrics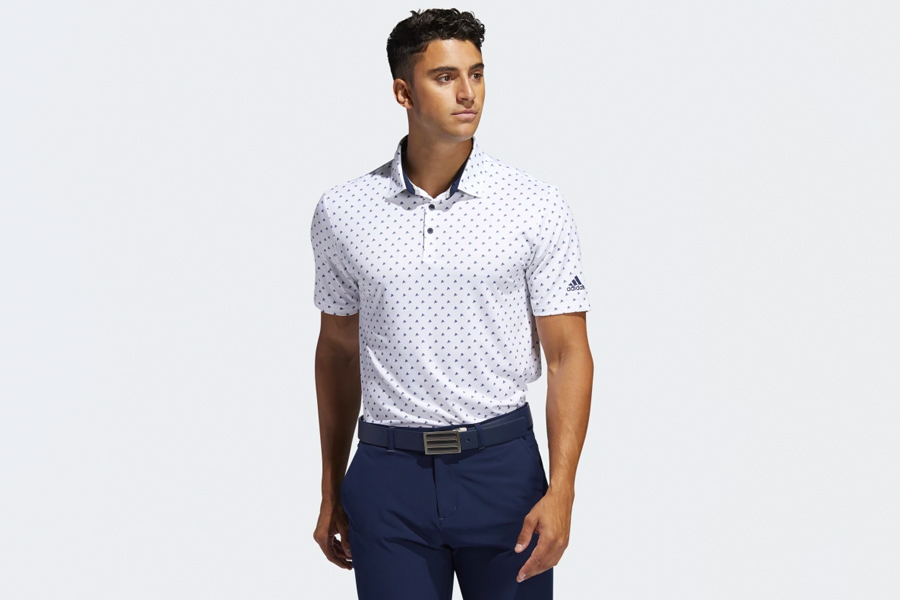 19. adidas
Already synonymous with iconic footwear, adidas also happens to be one of the planet's best golf apparel brands. That starts with a healthy selection of golf shoes (of both the traditional and modern variety) before moving into premium polos, sweaters, shorts, and pants.
Founders: Adolf Dassler, Rudolf Dassler
Founded: 18 August 1949, Herzogenaurach, Germany
Headquarters: Herzogenaurach, Germany
CEO: Kasper Rørsted (1 Oct 2016–)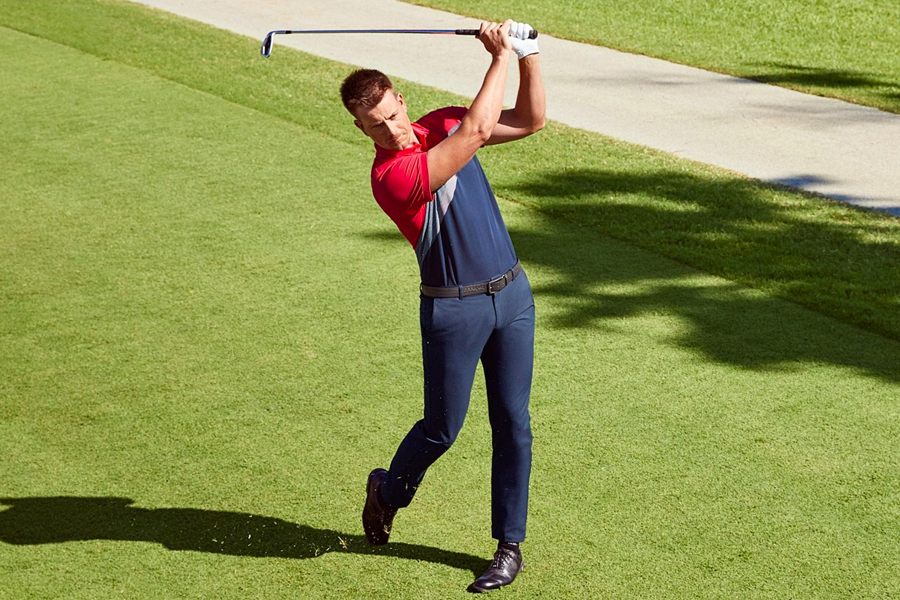 20. Hugo Boss
When it comes to golf wear, Hugo Boss is a boss indeed, and a surprisingly diverse one at that. Choose amongst a broad selection of styles and prices.
CEO: Mark Langer (19 May 2016–)
Founder: Hugo Boss
Founded: 1924, Metzingen, Germany
Headquarters: Metzingen, Germany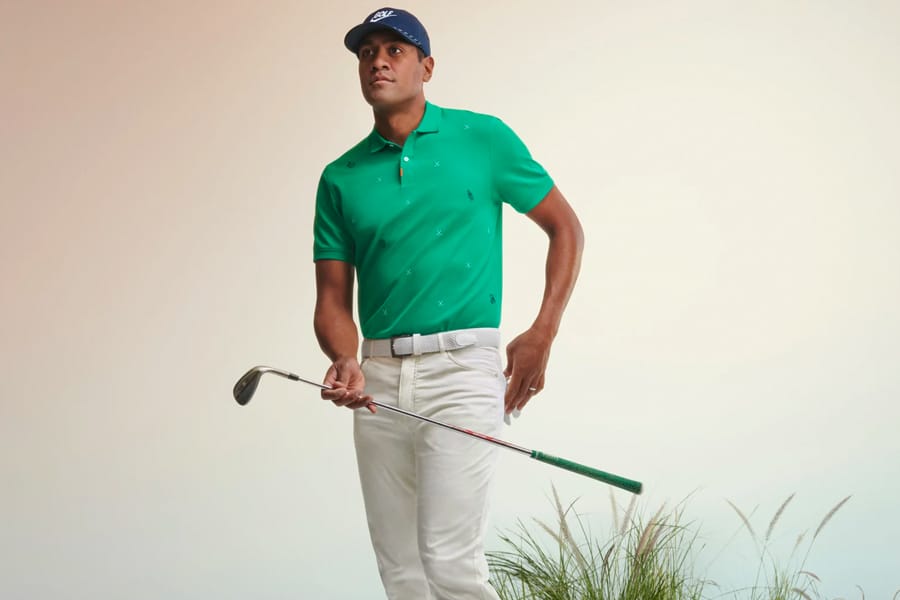 21. Nike
One of the biggest golf clothing brands of all time, Nike is a perennial front-runner that refuses to rest on its ubiquitous laurels. If it's good enough for Tiger Woods, it's good enough for you.
Founded: 25 January 1964, Eugene, Oregon, United States
Headquarters: Beaverton, Oregon, United States
Founders: Phil Knight, Bill Bowerman
CEO: John Donahoe (Jan 2020–), Mark Parker (23 Jan 2006–)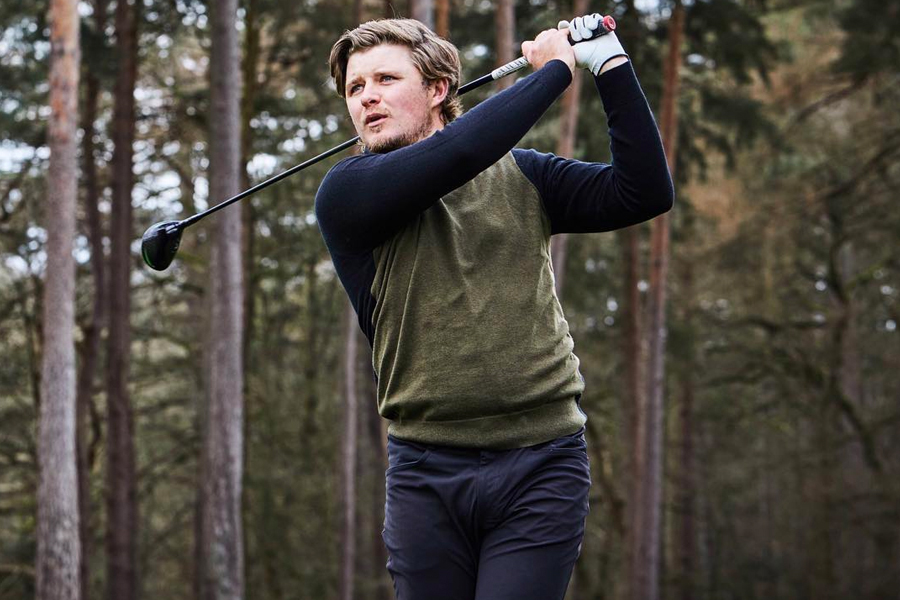 22. Wolsey
Classic colours meet quality fabrics at this UK-based brand, which manages to stay fresh in spite of its ancient origins. No matter what you're looking for in golf wear, you'll find it here.
Founded: 1755
Founder: Henry Wood
Headquarters: Leicester, UK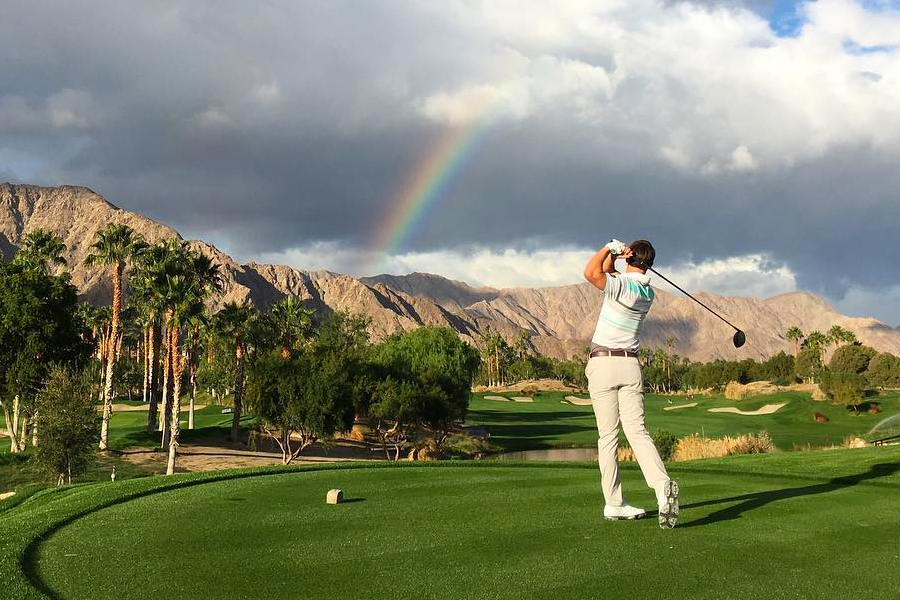 23. Haus of Grey
Former NCAA All-American and professional golfer Travis Johnson played at courses around the world before launching this stellar sportswear brand. Matte Grey is the menswear division and it's become a fixture at swanky country clubs and on PGA tours alike. Johnson is also the founder of TravisMathew, which he sold in 2017.
Based in: California
Known for: refreshing aesthetic, quality construction, reasonable price points
General FAQ
What is the best golf apparel brands?
There are more golf apparel brands than ever before, including old school titans and new players alike. Some of the best are as follows: TravisMathew, Ralph Lauren, Calvin Klein, Under Armour, Rhone, Uniqlo, Lululemon, Bonobos, Haus of Grey, adidas, J Lindberg, and Castore.
What are the best golf shirts?
In recent years, the golf polo shirt has undergone new designs, colours, and materials. For proof, check out the Under Armour Tech Polo, which pairs classic design with innovative fabrics.
What kind of pants do golfers wear?
Traditionally, golfers wear long cotton or polyester trousers or dress shorts.
What should you not wear when golfing?
When golfing, you should avoid the following apparel: sweatshirts, dress shirts, suits, jeans, cargo shorts, yoga pants, track pants, and sweatpants.
Can I wear sneakers to golf?
Unless you want to look like an amateur, you should avoid wearing sneakers, tennis shoes, dress shoes, or sandals to the golf course. Pick up a pair of quality golf cleats instead.
You'll also like:
15 Best Golf Courses Sydney Has to Offer
Nike Flyknit Racer Golf Shoe
11 Best Surfboard Shops in Sydney