Turns Out the Louis Vuitton Aeroplane Bag Costs More than an Actual Plane
Is it fashion? Art? A bold metaphor for the desecration of the travel industry? Whatever message Virgil Abloh is sending with his new Louis Vuitton aeroplane bag, we're not getting it. Back in January, the Louis Vuitton chief executive officer unveiled a new accessory for men, a designer bag in the incredibly inconvenient shape of an aeroplane. What's more, fans just figured out that the USD$39,000 release is worth more than an actual aeroplane, reigniting the debate over just who and what this fashion piece is designed for.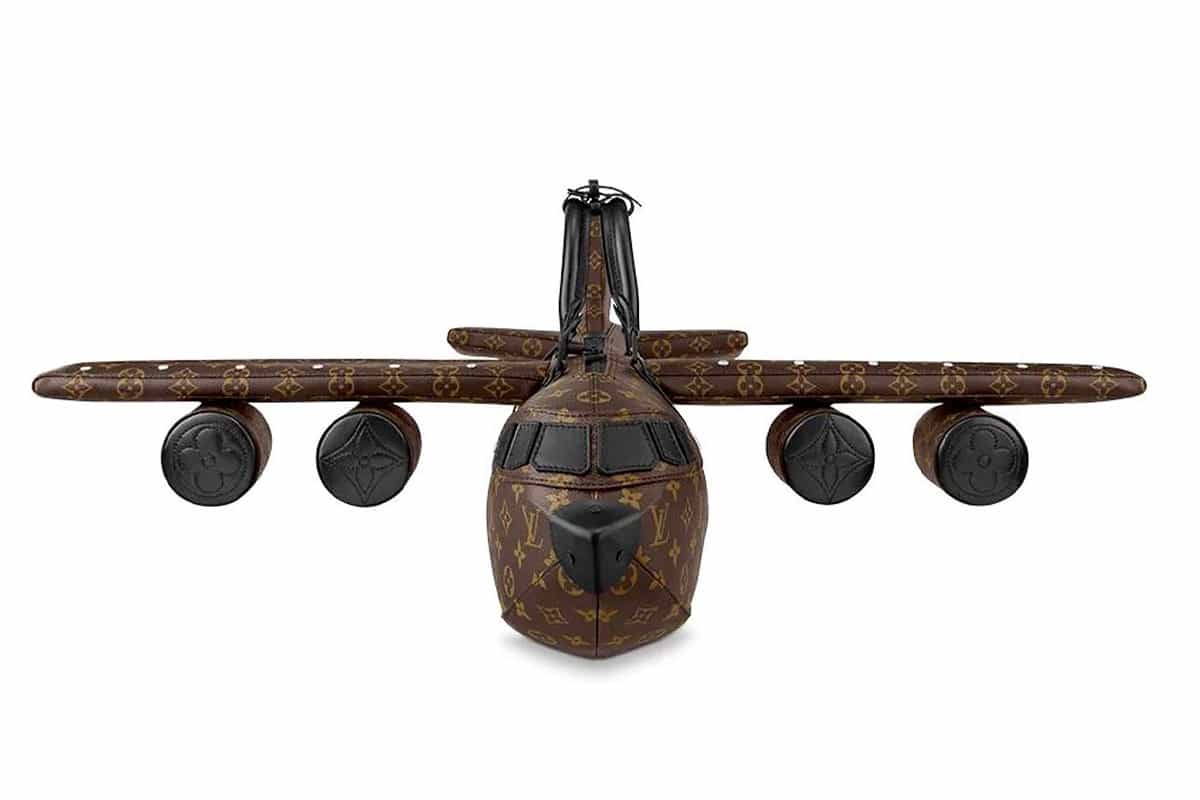 Originally created for the autumn/winter 2021 season, Abloh's aeroplane bag debuted in January to much contention. Social media has been understandably divided over the piece, with several users deeming it a 'must-cop', while others, a 'must-drop'. But the origins of the accessory draw further back than just January. According to reports, the Louis Vuitton aeroplane bag is an update of the company's trademark designs, playing off the luxury maison's long-heralded links to travel. Fans will remember Louis Vuitton made a name for itself in the luggage sector, spruiking an impressive luxe collection of trunks and cases. For 2021, it appears Abloh is drawing on the past in influence, albeit with a touch of Off-White humour thrown in for good measure.
The Louis Vuitton aeroplane bag is made in the company's signature monogram canvas, and from a design perspective, is a fairly faithful recreation of the aircraft. It features a cockpit, wings and even engines, and comes with carry handles as well as a shoulder strap. But where the contention lies is not in the design, but more in the intent. The Louis Vuitton aeroplane bag was released during a period when flying was effectively curtailed, so it's hard to imagine Abloh's take isn't intentionally referencing the pandemic and travel restrictions as a whole. You could argue that the designer is adding a clever commentary on life during the pandemic, or that he's simply trying to grab headlines.
But perhaps the most interesting aspect of the Louis Vuitton aeroplane bag is the price. Earlier this month, Twitter user @vah0603 commented, "You can buy an actual plane for less" and they weren't wrong. The Twitter user then linked a posting of a 1968 Cessna 150H single-engine plane which is selling for a cheeky $32,300, more than $6,000 cheaper than the luxury designer imitation.
As far as designs go, the Louis Vuitton certainly isn't the strangest we've seen, but it's definitely up there. When it comes to luxury goods, the stranger and more unique, the better, especially when Virgil Abloh is at the helm. After all, did you see the Louis Vuitton carrot?
You'll also like:
Louis Vuitton Goes Flying with $10,000 Monogram Kite
Louis Vuitton Just Released a $3,600 Set of Designer Dumbbells
Is Louis Vuitton's $1,300 Face Shield the Future of Fashion?