Louis Vuitton Just Released a Set of Designer Dumbbells
Who said fitness equipment doesn't allow you to conform to the lofty standards of high-fashion? Louis Vuitton, the fashion house that has given us some of the world's most iconic pieces of couture and designer gear has doubled down an unveiled a new product, worthy of the home gym. That's right, next time you tune to Aerobics Oz Style and step into a Centr workout, you could be doing it with your very own pair of Louis Vuitton designer dumbbells.
You'll also like:
Buy the $500 Suits We're Seeing Everywhere on TV
The Style Icon Who Wears His Heart on His Skin
Louis Vuitton Serves Up Luxury by Opening its First Restaurant and Bar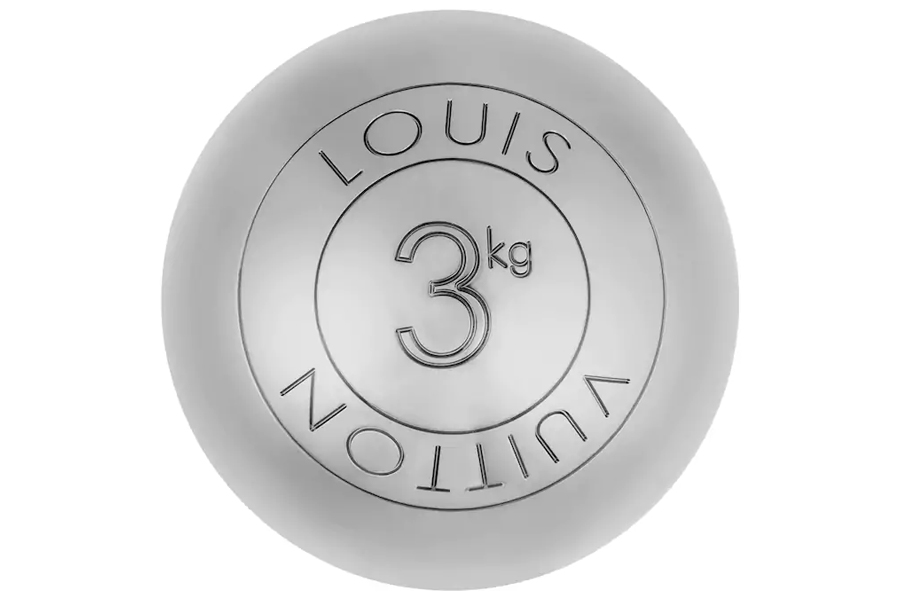 Featuring with the iconic LV monogram pattern, these high-end dumbbells weigh 3 kgs (6.7 pounds) and will set you back a cool AUD$3,600 before shipping. That may sound steep, but then again, how can you put a price on your health? According to Louis Vuitton, the weights "have a striking aesthetic and sporty appeal. They are an ideal gift for those who wish to exercise in style or elevate their home gym with exclusive Louis Vuitton details.
Not a fan of lifting? No stress, Louis has got you on the cardio front as well. The new Jump Rope Christopher puts a fashionable new spin on this workout essential. "Composed of a leather strand and handles covered with dark, masculine Monogram Eclipse canvas, the new Christopher jump rope goes everywhere," Louis Vuitton says of its new high-end skipping rope. But with a price stage of AUD$890, would you really want to double dutch with this piece of equipment?
The last additions to Louis Vuitton's lineup aren't just quarantine-capitalisation, either. The brand has slowly started filtering more everyday carry, work and home essentials into its portfolio. For the home fitness fashionista, you can also score a water bottle holder worth AUD$1,710 and a monogrammed volleyball that will set you back AUD$3,600. Anyone up for a game?
You'll also like:
Jaden Smith's Insane Body Transformation
10 Fun Ways For Men to Get Fit in 2018
Louis Vuitton Serves Up Luxury by Opening its First Restaurant and Bar
---
Featured Video from Man of Many