What is an Eboy? The True Eboy Style Explained
We've heard of emos and f-boys. Following them came the eshays and adlays, but the novel word on the street is eboy — and TikTok is largely to blame. TikTok, and other social media, has given rise to many flavours of the months and fads, but this year's biggest trend in men's fashion is the eboy. But what is an eboy and how do you nail the eboy style? A cocktail of emo, BDSM and scene cultures with an undercurrent of a soft-boy vibe, eboy style has made its way into the wardrobes of many A-list celebrities, such as Billie Eilish, Grimes and Doja Cat have adopted the egirl look. Eboys are celebrated for their subversive fashion taste and continue to amass cult-like followers worldwide. So if you're still thinking "what is an eboy", here's everything you need to know.
You'll also like:
What Does Eetswa Mean?
What is a Simp? The True Simp Meaning Explained
400+ Fair Dinkum Aussie Slang Terms: The Official Australian Dictionary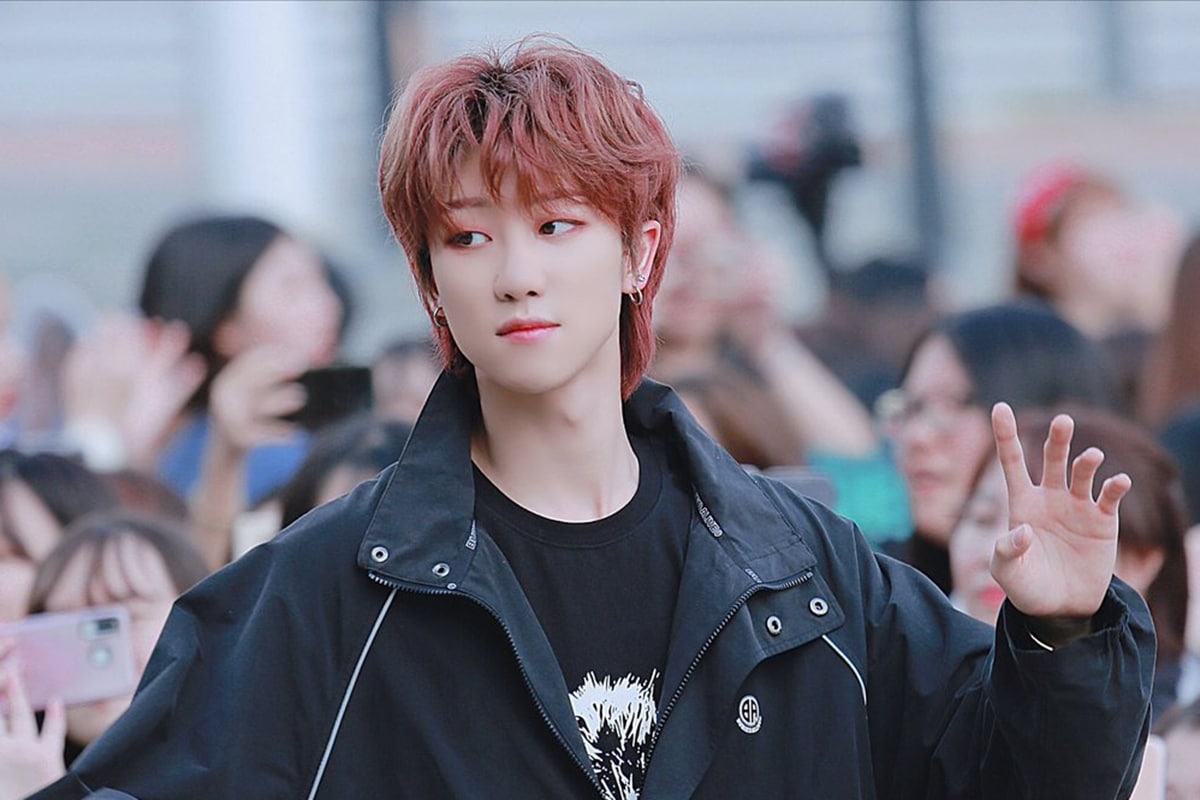 What is an Eboy?
Eboys are a youth subculture that emerged in 2018 and are almost exclusively seen on social media, notably popularised by TikTok. Having amassed over 500 million users worldwide, TikTok is driving fashion sense and is one of the most frequented used social media apps by Generation Z. On it, trends come and go. But a TikTok phenomenon that has persisted longer than most is the eboy.
The name is a portmanteau of "electronic boy". The eboy aesthetic is the hash of influences from earlier styles of alternative fashion and modern internet-driven pop culture, chiefly emo and scene cultures. You can find influences of 90s skateboarding, goth, punk, and K-Pop throughout the eboy wardrobe.
The eboy outfit influence is sometimes considered an expression of progressiveness in clothing and gender politics. Sexuality and gender fluidity is commonly expressed within the subculture with eboys exhibiting themselves in more feminine ways, such as wearing makeup and constantly shaving their facial hair to appear less manful. And due to the progression of the ideal of male attractiveness — from being masculine to being more effeminate — eboys are accepting their timidity, vulnerability and androgyny and broadcasting these "soft-boy aesthetics" to the world via social media.
How to Spot an Eboy
Eboys aren't as easy to spot in public as emos, eshays or adlays. They don't tend to advertise their online personas in public. This way, the eboy subculture remains an online sensation, independent from the non-digital world. Because online, TikTok specifically speaking, they're generally white middle-class teenage boys churning out clothing transformations and lip-syncing videos while making eye-rolling and tongue poking antics.
But there are many telltale signs to spotting one. Firstly, their individuality is of the introverted type — at least many of them. So you won't find them in the hustle and bustle of shopping centres, at bars, concerts nor large spots for social gatherings. They'll be passing through places quickly and swiftly, ensuring they don't make eye contact with anyone and are closed off from communication by their earphones.
Though, a minority of eboys hang out with their cliques. They can be spotted at skate parks, electronic and gaming stores, thrift shops and comic book and anime conventions. And with the eboy marvel growing evermore every day, you'll be sure to spot them more often.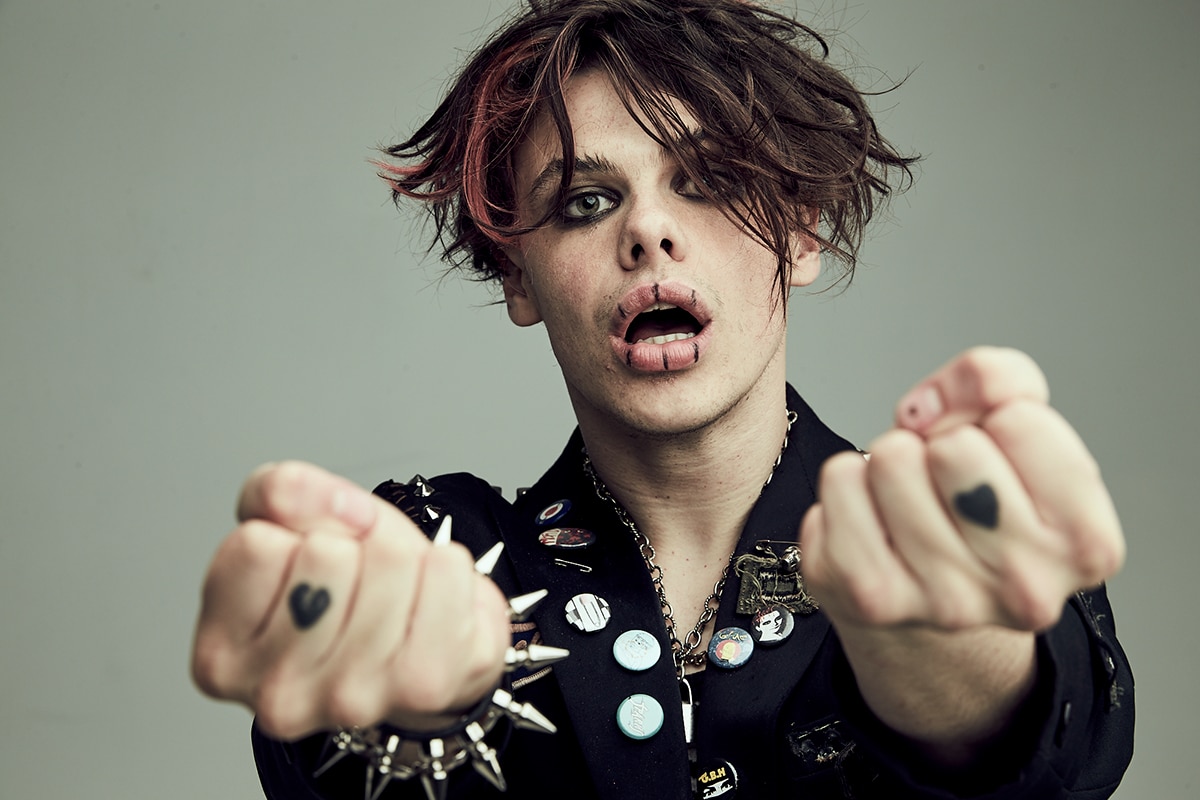 Famous Eboys
Famous eboys are chiefly associated with "Sad Boy" music; a broadly defined grouping of musicians, who similarly compose music influenced by their depression and indifference, that often overlaps with emo rap. Some of the most famous eboys include the late Lil Peep, Yungblud, Yung Lean, Timothee Chalamet, Chase Hudson, Bryce Hall and Josh Richards.
Fun Fact: The popularity of the eboy aesthetic came to the spotlight following the untimely death of rapper Lil Peep; influencing the beginnings of the subculture. Timothee Chalamet is another example of a celebrity eboy, both on and off-screen. His oversized t-shirts and cuffed pants, signature floppy curls and red carpet looks have captured the attention of millions on social media and are the stereotypical eboy outfits.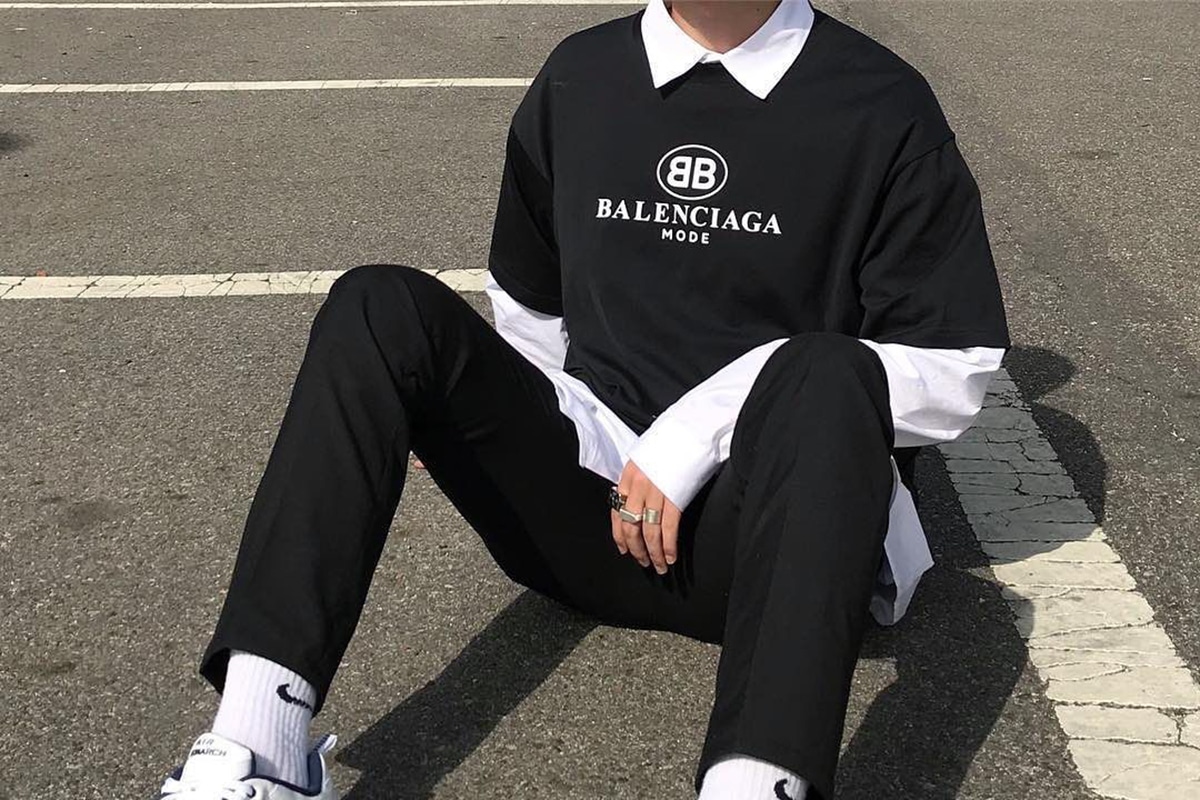 Eboy Fashion
The eboy outfit is inspired by several preceding subcultures, fashion trends and forms of entertainment, including emo, scene, goth, skater culture, hip-hop, anime, BDSM and late '90s–'00s fashion.
Eboy clothes commonly consist of loose-fitted thrift clothing such as an oversized jumper, monochromatic pieces, band/graphic merchandise layered over a long sleeve striped shirts. Chain necklaces, wallet chains and dangle earrings are also frequently worn. Eboys fashion also mandates one to dye their hair with two different colours down the centre of their scalp.
How to Dress Like an Eboy
When it comes to style, eboy clothes encompass streetwear and skatewear brands like Thrasher, Supreme, adidas, Nike and Vans. Some add DIY touches like bleach dying their clothes. Some eboys wear makeup to imitate anime; fake freckles, eyeliner, light contour and nail polish are common.
Quintessential clothing items of an eboy's wardrobe include:
Oversized T-shirts
Long-sleeve striped T-shirts
Crewneck jumpers
Slim denim jeans
Black joggers
White tube socks
Checkered/ black Vans shoes
Chain wallet
Leather Belt
The eboy fashion flavour also means accessorising unconventionally with chain belts and jewellery, beanies, chunky rings and ear piercing. Most footwear has a lax vibe; it's often a pair of beat-up Vans or Converse, with which they almost always wear tube socks. Black leather boots are also an essential part of the eboy outfit.
More alternative eboy outfits may include trendier items like gothic cargo pants, padlock necklaces, chockers, chipped black nail polish and perhaps even drawn a teardrop on their cheek with eyeliner. With graphic tees, striped long-sleeved shirts, and loose-legged pants being an eboy staple, the subversive e-person persona has cemented this look as the epitome of a fashion sensation.
You'll also like:
What Does Eetswa Mean?
What is a Simp? The True Simp Meaning Explained
400+ Fair Dinkum Aussie Slang Terms: The Official Australian Dictionary
General FAQs
What is an eboy?
An eboy is a male who is part of a stylish, anime-inspired, semi-emo/goth fashion subculture that's currently present on TikTok. Eboys wear oversized sweaters, monochrome clothes layered over long sleeve striped shirts. They also sport chain necklaces and dangle earrings and ombre the ends of their hair.
Who are some famous eboys?
The late Lil Peep, Yungblud, Yung Lean, Timothee Chalamet, Chase Hudson, Bryce Hall and Josh Richards are some of the most famous eboys.
Where did the name eboy come from?
The term eboy is a portmanteau of electronic boy and is derived from egirl, electronic girl: a late-2000s term for women who sought out male attention online. Eboy became a popular name after the death of rapper Lil Peep and the adoption of his fashion style by TikTok users.