How to Build a Stylish Minimalist Wardrobe for Men
In Partnership with Everlane
With so many trends and fashion statements percolating around the globe, there remains something vital and refreshing about a minimalist wardrobe for men. Indeed, who are most men to argue with clean and neutral clothing, the kind that emanates with quality and lends itself to a slew of styles and occasions? That's why minimalist wardrobes for men stay the course from season to season, even as peripheral trends come and go.
Speaking of minimalist men's style, US-based apparel brand Everlane has this arena on lock. Since launching in 2010, the label has consistently delivered high-quality fabrics and minimalist designs at affordable prices, working with only the most ethical manufacturers in the process. The resulting shirts, pants, jackets are versatile, comfortable, and sustainably made, which helps explain the brand's growing popularity. Everlane's tees, denim jeans, and performance chino, in particular, are a huge hit among men. That denim, by the way, comes from the world's cleanest denim factory in Japan, where the water is 98% recycled and pure enough to drink.
Being that Everlane has just started shipping to Australia, we've teamed up with them to present a minimalist wardrobe for men. Here, you'll find all the essentials you need to maintain a stylish and dynamic front, no matter where your next adventure may take you. Your closet simply isn't complete without these trusty staples.
Plain Cotton Crew Neck T-Shirts (Variety of Colours)
At the foundation of every minimalist wardrobe for men is a classic tee, which ranks among the most versatile pieces of apparel in the world. Whether you layer it up or rock it unadorned, a well-executed t-shirt simply oozes with a utilitarian sense of style. As such, it's like a metaphorical anchor or drum beat, keeping every aspect of your ensemble in place.
Despite the built-in basicness, quality still matters big time. That's why Everlane employs 100% combed cotton and clean lines on their trusty crew neck, which comes available in a full slate of colours. What starts out as a midweight and durable fabric gets only softer over time. Sealing the deal is a perfect price point of US$20.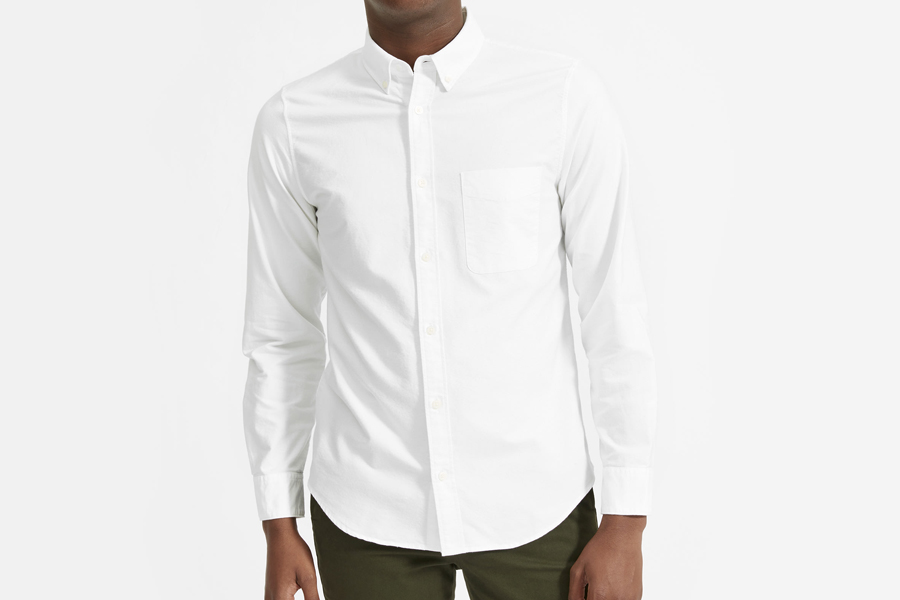 Long Sleeved White Button Up Shirt
Rolling minimalist style and straightforward elegance into one tight package, the long sleeved white button up shirt deftly walks the line between smart casual and semi-formal dress codes. What's more, white is about as neutral and dynamic as a shirt colour can get. Everlane's Japanese Slim Fit Oxford is an absolute no-brainer, which features a slim fit and 100% slow-spun Japanese cotton construction.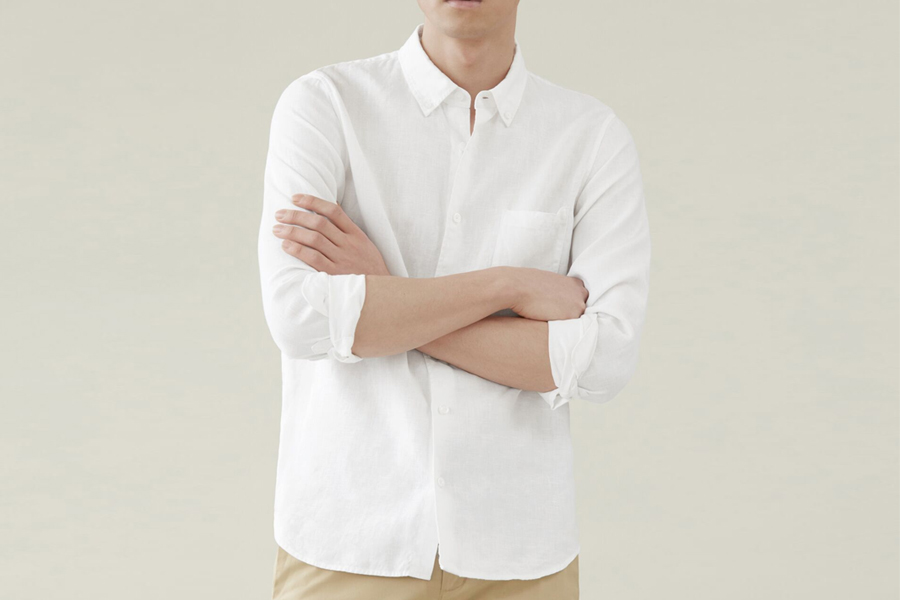 Long and Short Sleeve Linen Button Up Shirts (Variety of Colours)
When it's nice and warm out, you'll want a short-sleeve button-up shirt that delivers maximum breathability. Enter the wondrous and comfortable material known as linen, which looks even better when wrinkled. Available in a modest variety of minimalist colours, Everlane's iteration delivers a standard fit and an all-natural aesthetic.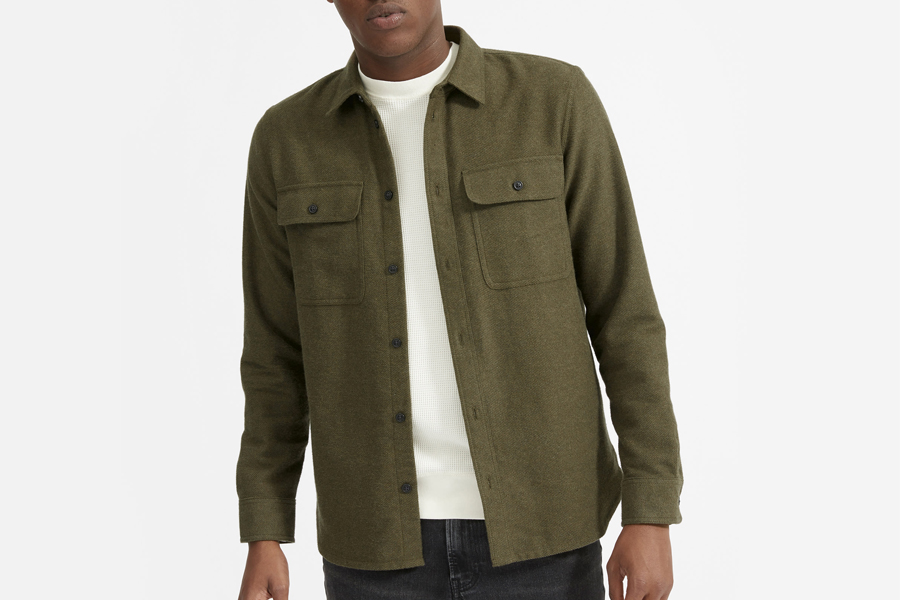 A Heavyweight Overshirt
Everlane's relaxed fit Heavyweight Overshirts will end up being one of the most versatile items in your wardrobe, especially when paired with a crisp white tee. You can opt for classic colours such as the grey, navy, charcoal, green or a personal favourite of ours, wine. To keep things strictly minimalist, we suggest pairing the Heather Grey with a pair of dark chinos. Made of 100% cotton, this men's wardrobe staple is as cosy as it is clean.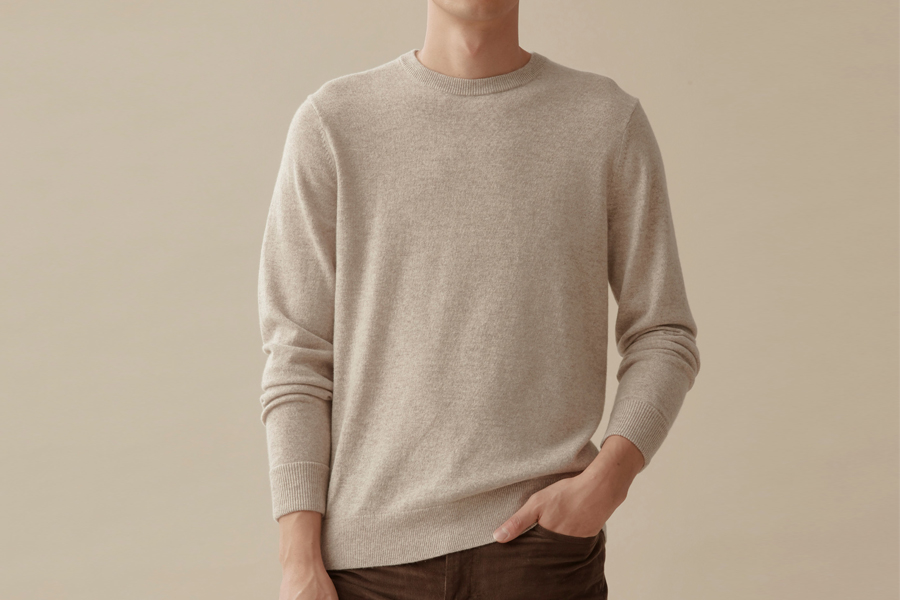 Cashmere Sweater/Jumper
If you've ever worn cashmere, then you already know this soft fabric is about as comfortable as it gets. When rocking the Everlane Crewneck Sweater—which comes in a full spectrum of minimalist colours—you're wrapped in grade-A cashmere from Inner Mongolia. This is quality you can feel, to say the least. Accept no substitutes.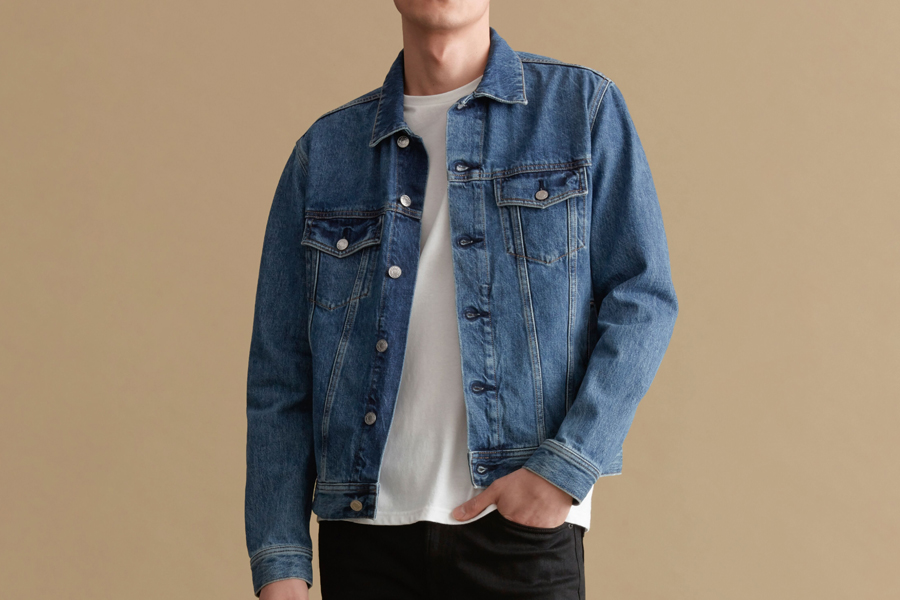 A Classic Denim Jacket
If a clean tee provides the essential underpinnings to your minimalist men's wardrobe, a classic denim jacket might very well tie everything together. Of course, not all denim is created equal. Everlane's denim is sourced from Japan and then garment-washed on an individual basis. In turn, no two jackets are exactly the same. As one might expect from minimalist apparel, the differences are subtle but effective.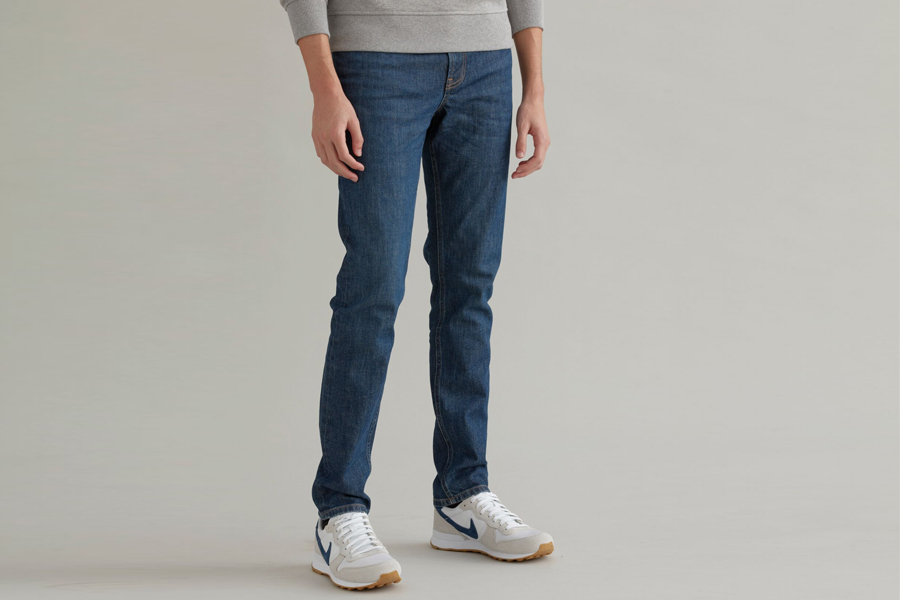 Pair of Classic Japanese Denim in Your Preferred Cut (Slim, Straight, Athletic, Skinny)
Denim jeans and minimalist style basically go hand in hand, but don't take that to mean you have to sacrifice your options. For proof, look no further than Everlane's robust portfolio, in which you'll find an array of colours and fits. Most of it is constructed from Japanese denim, though The Heavyweight Slim Jean is made from 13.5 oz Italian denim…not that anyone's complaining.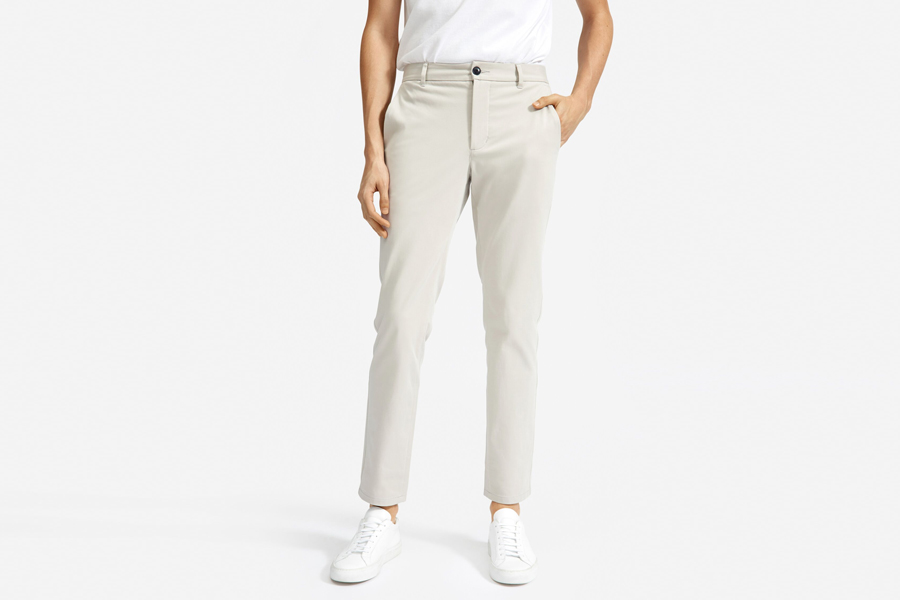 Pair of High-Quality Chinos (Variety of Colours)
Like its denim brethren, chinos are suitable for a slate of outfits and environments. Meanwhile, Everlane definitely puts the "performance" in their Performance Chino. Made from 94% cotton with a 6% touch of elastane, the pants are smooth, handsome, sweat-wicking, and quick-drying. Find the colour that speaks to you and then make it happen.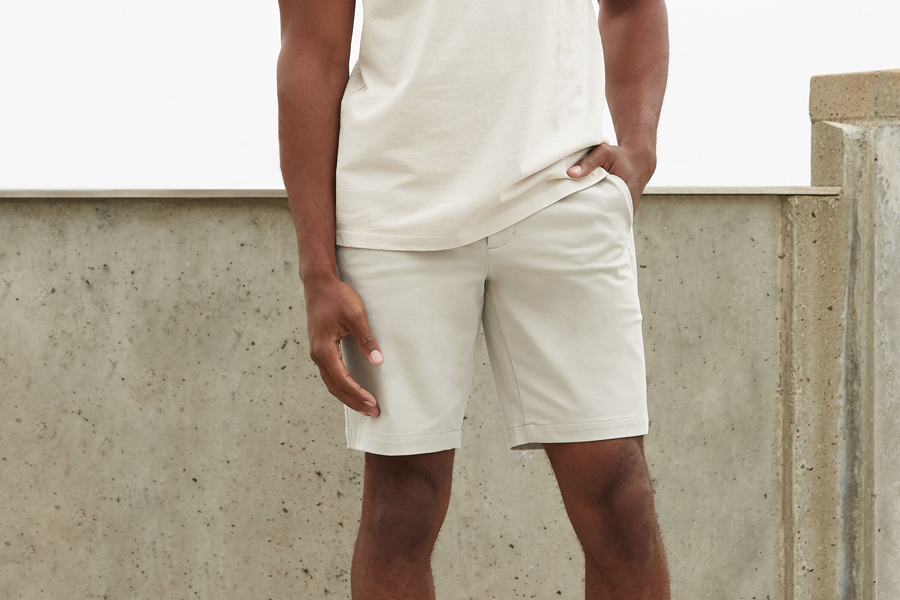 Pair of Short Chinos (Variety of colours)
For those warm weather days, consider showing off some leg. That means picking up a pair of The Performance Chino 7″ Short, which delivers quick-drying properties and 4-way stretch, among other things. You're looking sharp!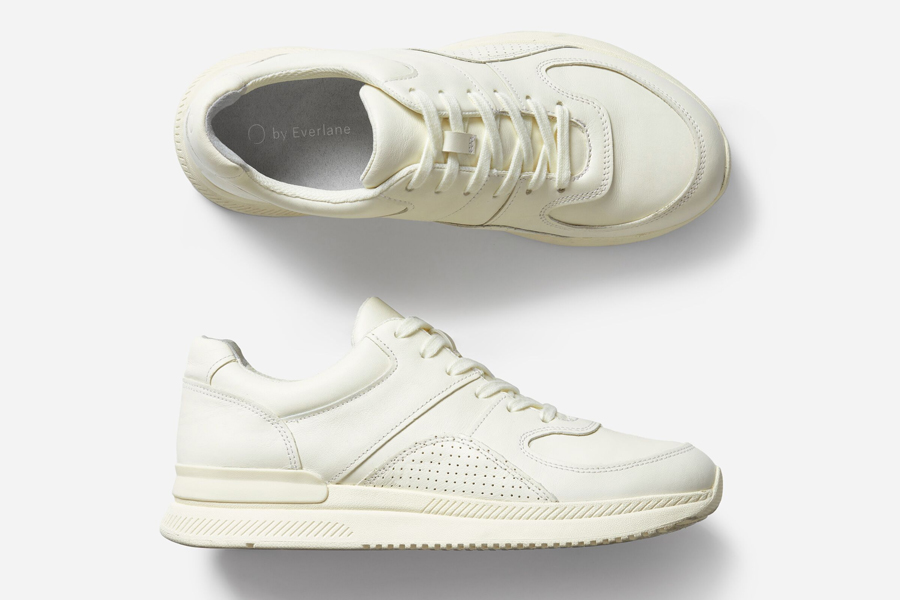 Classic Minimal Sneakers
Nothing keeps you light on your feet like a pair of minimalist kicks, and as it just so happens, Everlane recently launched its own sneaker brand, better known as Tread. The first silhouette out of the gate is The Trainer, an everyday sneaker of considerable quality and sustainability. At the upper is full-grain leather from a Gold-Certified tannery, while the sole is constructed from a blend of natural and recycled rubber. Not only is the sneaker made using 54% less virgin plastic than most counterparts, but Everlane offsets any remaining emissions. Sometimes, minimalism means leaving a smaller carbon footprint behind. It's all par for the course over at Everlane, where premium craftsmanship and responsible manufacturing always comes in at the perfect price.
General FAQ
How can a man make a minimalist wardrobe?
For a minimalist wardrobe, it is important to have basic essentials, like plain shirts in neutral colors, a classic denim jacket, classic jeans, and minimal plain sneakers.
How many items are in a minimalist wardrobe?
There is no set amount of pieces for a minimalist wardrobe. What's important is that all pieces get worn and nothing is unnecessary.