Oakley Origins 35th Anniversary Brings Back Frogskins
Oakley is a name synonymous with staying power, but that's not just because the brand has been around since 1975. For the first 10 years, the company was a little known sunglass maker. Then, in 1985, Oakley introduced Frogskins, and they quickly became a household name. The success of Frogskins revitalized the company, and now Oakley is looking to repeat that success with their 35th Anniversary Frogskins.
You'll also like:
Bond's 'No Time to Die' Vuarnet Legend Sunglasses
What Sunglasses is Matt Damon Wearing in Ford v Ferrari?
The new version of the Frogskins will pay tribute to the first-generation glasses, using metal hinges and accents to not only replicate that look, but to also enhance the quality of the glasses. The frames will be made of O Material—a highly durable nylon-based material that will hold up to the rigours of your life and adventures. The frames also feature a special "frog hand" metal hinge that has a triangle and pentagon decal that represents the number 35. PRIZM Lens Technology will be used in the lenses, offering more contrast and vividness. The lenses are also 100 per cent UVA, UVB, and UVC protected. And if you need prescription lenses, the Frogskins will be available with Oakley Authentic lenses in your prescription. Just contact Oakley and they'll make sure that the lenses are exactly what you need to see your best. The glasses will come in a clear box and a custom blue microfiber bag—exactly like the originals did.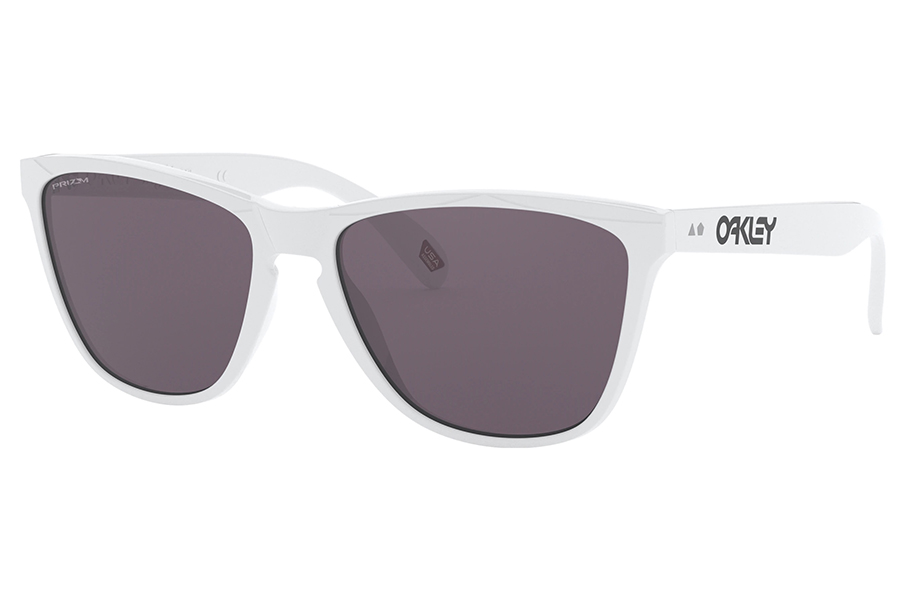 Oakley will only be making a limited supply of these glasses in their original colours. If you can remember the glory days of the early '80s, then you'll remember how Oakley Frogskins were on just about every face. They were the peak of style, and that style is making a comeback with the 35th-anniversary edition. Get a pair for yourself before they head back to the vaults of fashion history.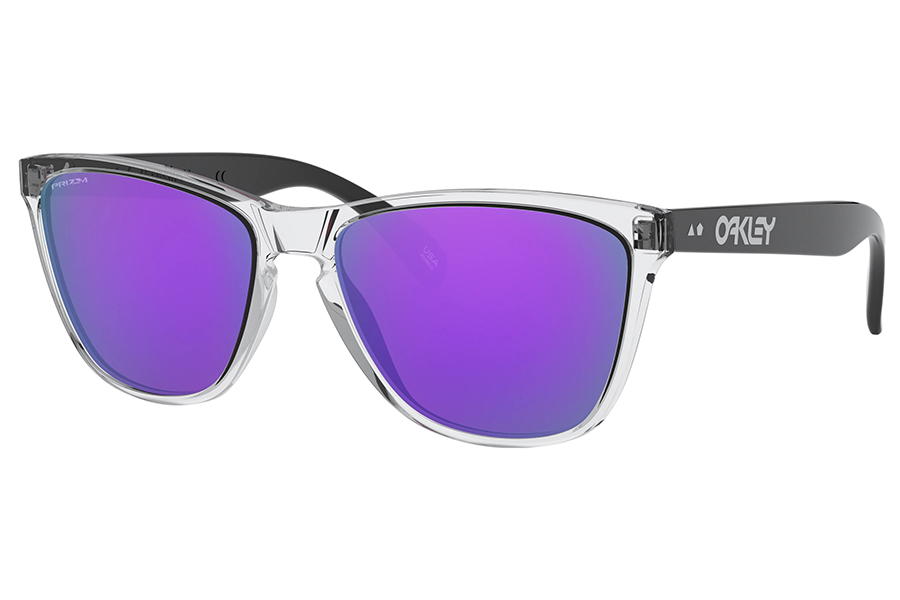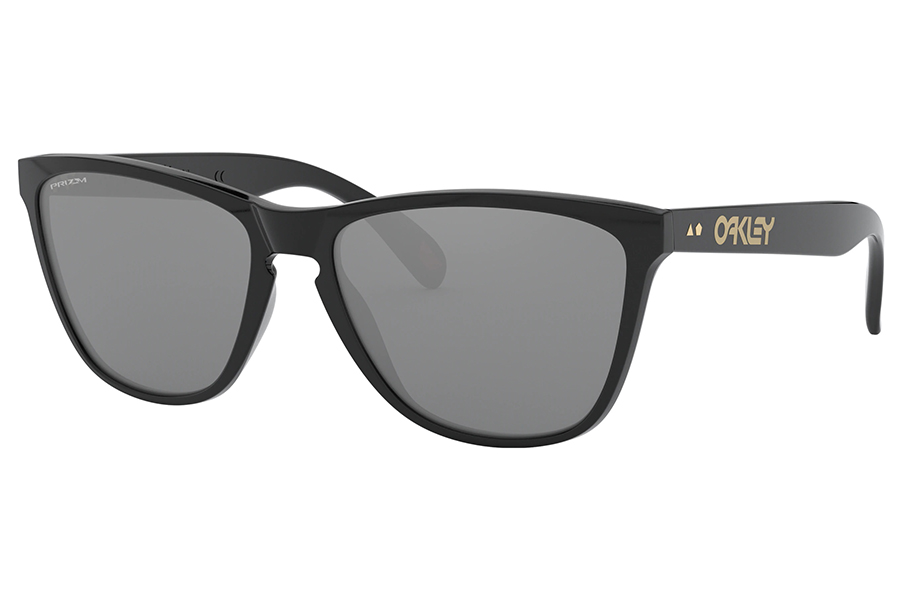 You'll also like:
James Bond's 'No Time To Die' Sunglasses Could Be Yours
What Sunglasses is Matt Damon Wearing in Ford v Ferrari?
General FAQ
When did Oakley Frogskins come out?
The original Oakley Frogskins were released in 1985. For their 35th anniversary they released a new version of the Frogskins to pay tribute to the first generation sunglasses.
How many generations of Oakley Frogskins are there?
There are 3 generations of Oakley Frogskins.