War to Wardrobe: How German Army Trainers Became a Fashion Staple
Far from a staple of any fashionable man's closet, German Army Trainers have gone through a resurgence as of late. They position themselves as a great alternative to white sneakers thanks to their hits of gum and grey suede. And when you combine that with a healthy dash of celebrity endorsement, you've got a high-fashion sneaker that's found its way onto the feet of any stylish guy.
Related: Looking for the best sneakers for men right now? Check out our comprehensive guide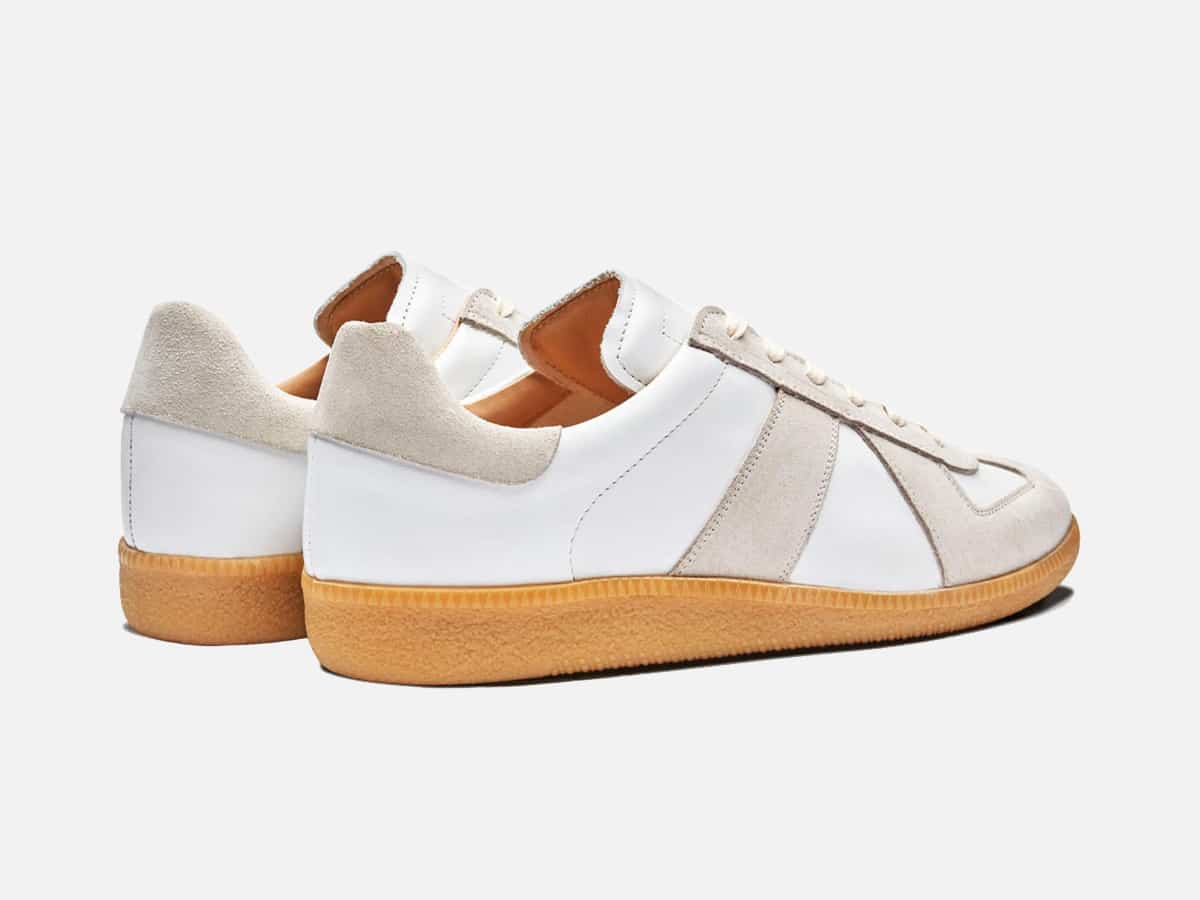 The History of German Army Trainers
The history of the GAT dates back to 1936 when the Bundeswehr (German Federal Defense Forces), asked the brothers to craft 500,000 athletic shoes after wide success at the 1936 Berlin Olympics.
One brother Adolf 'Adi' Dassler founded Adidas, while his brother Rudolf founded Ruda which late became Puma. The popular belief is that Adidas was the brand to first design and manufacture the original GAT which they still produce to this day. However, the Bundeswehr Museum of Military History has records that indicate Puma was the first creator of the German Army Trainer. This is contrary to popular opinion as the brand itself has no records of ever having produced a GAT.
German Army Trainers Transition to Fashion
After the fall of the Berlin Wall, the Western German Army decreased its forces significantly. Leaving the soldiers without a job, and in need of cash to move on to the next stage of their lives. The logical solution was to sell the military gear they had been given, which included German Army Trainers by the truckload. Ending up in the hands of thousands of surplus stores across the country. Military fatigue has become a fashionable look by that stage, and as such, the GAT found a loyal and obsessive following.
This included landing on the eyeballs of obsessive fashion brands, including Maison Margiela who bought pairs by the dozen in preparation for his debut Spring/Summer 1999 show. Where the models walked the runway wearing secondhand BW Sport (GATs) sourced from Army Surplus stores. Eventually leading to stock shortages and the eventual manufacturing of their own 'Replica' line which exists to this day.
German Army Trainers Today
Today, German Army Trainers are a staple piece of any fashionable man's wardrobe just like most joggers would choose running shoes over anything else. They've made the successful transition from war to wardrobe, and you can still catch a few deals on original pairs here and there. Alternatively, brands like Oliver Cabell offer designer-level quality GATs at almost half the price. Utilising 3oz calfskin leather and suede from Veneto, Italy these sneakers stay true to the original design, however, employ premium materials throughout. Check out the link below to secure a pair of these historic leather shoes for yourself, and tell everyone about the special story behind them!
Oliver Cabell German Army Trainers
Upper: 3oz calfskin leather and suede from Veneto, Italy.
Outsole: Italian 70 Shore A rubber sole.
Footbed: Italian calf-skin over the removable moulded insole.
Lining: Vegetable-tanned Spanish leather.
Counters: 3oz full-grain calfskin leather from Veneto, Italy.
Construction: Hand stitched and lasted in Albacete, Spain.
Buy it here (White) Buy it here (Navy) Buy it here (Black)
---
Featured Video from Man of Many
---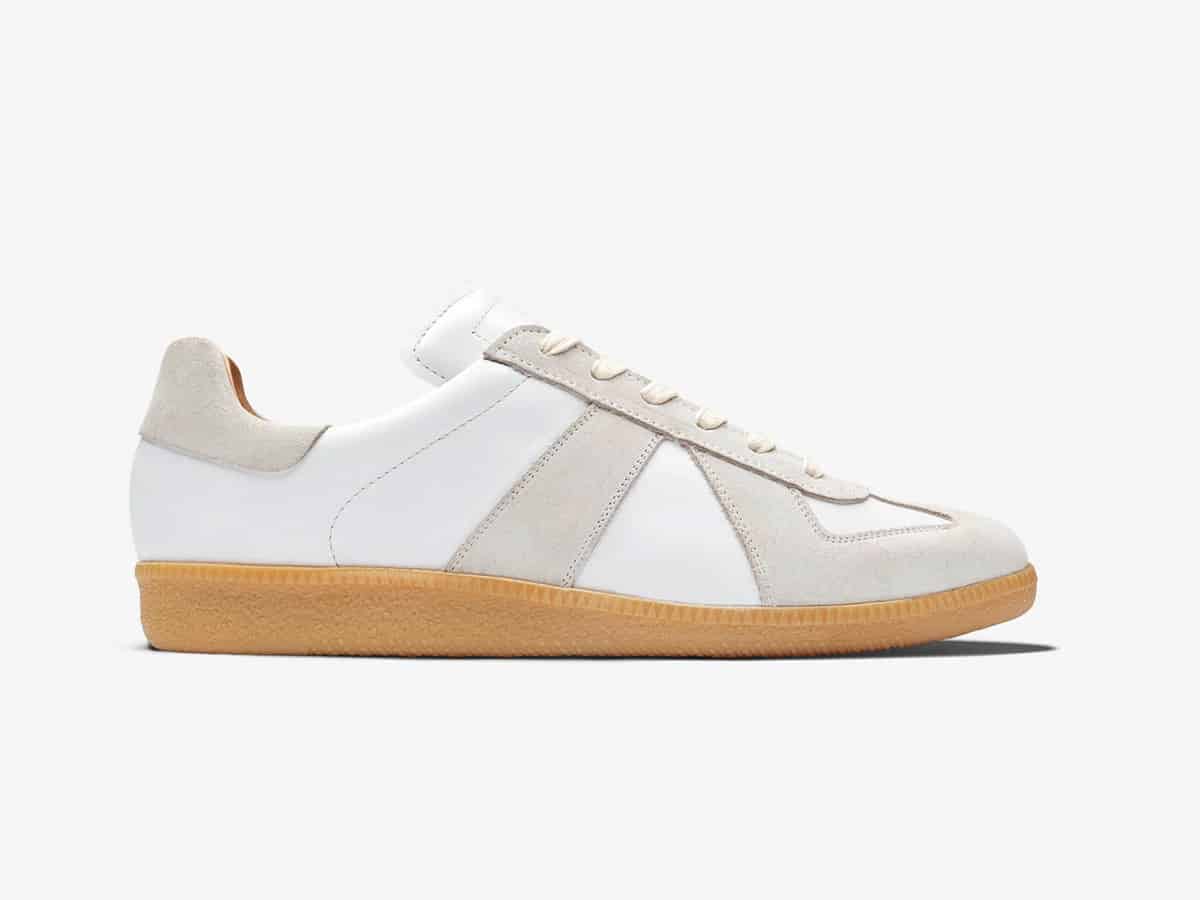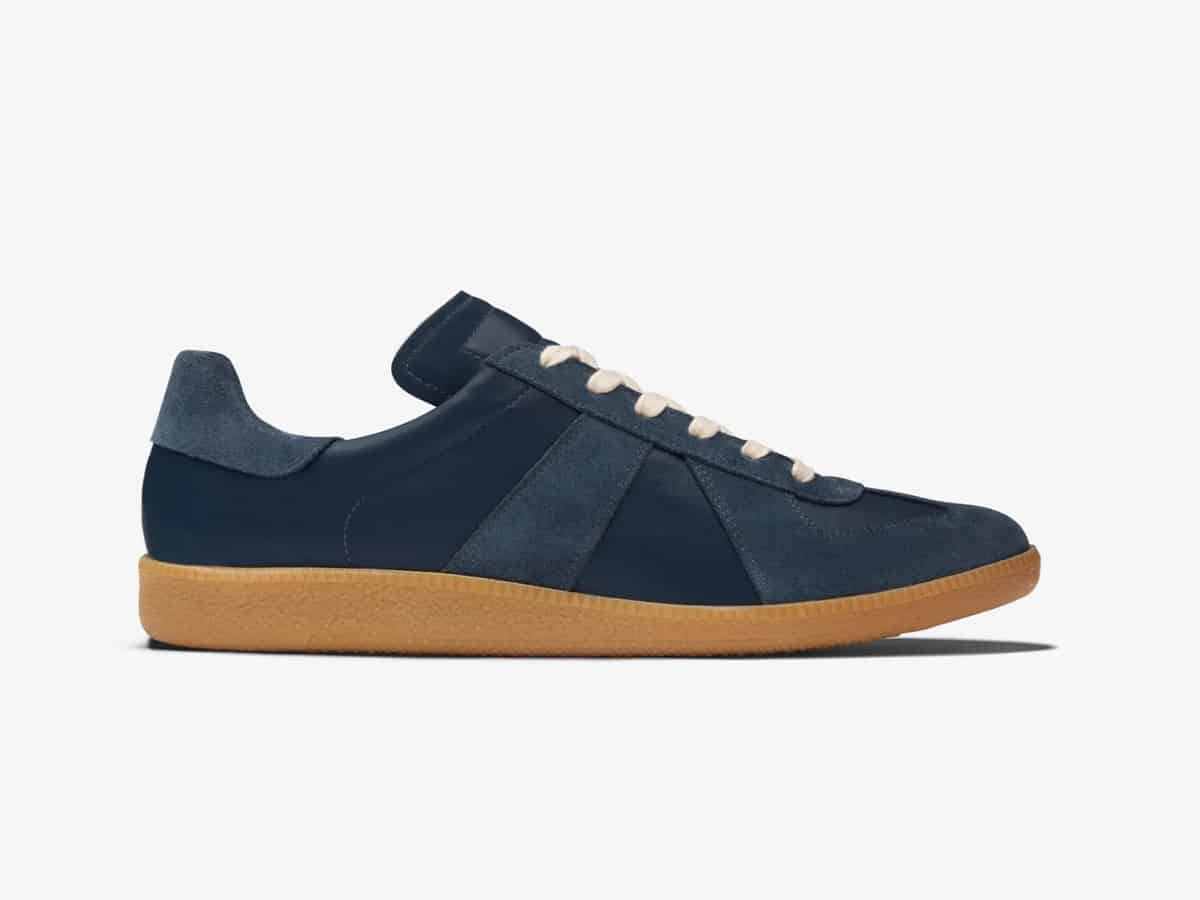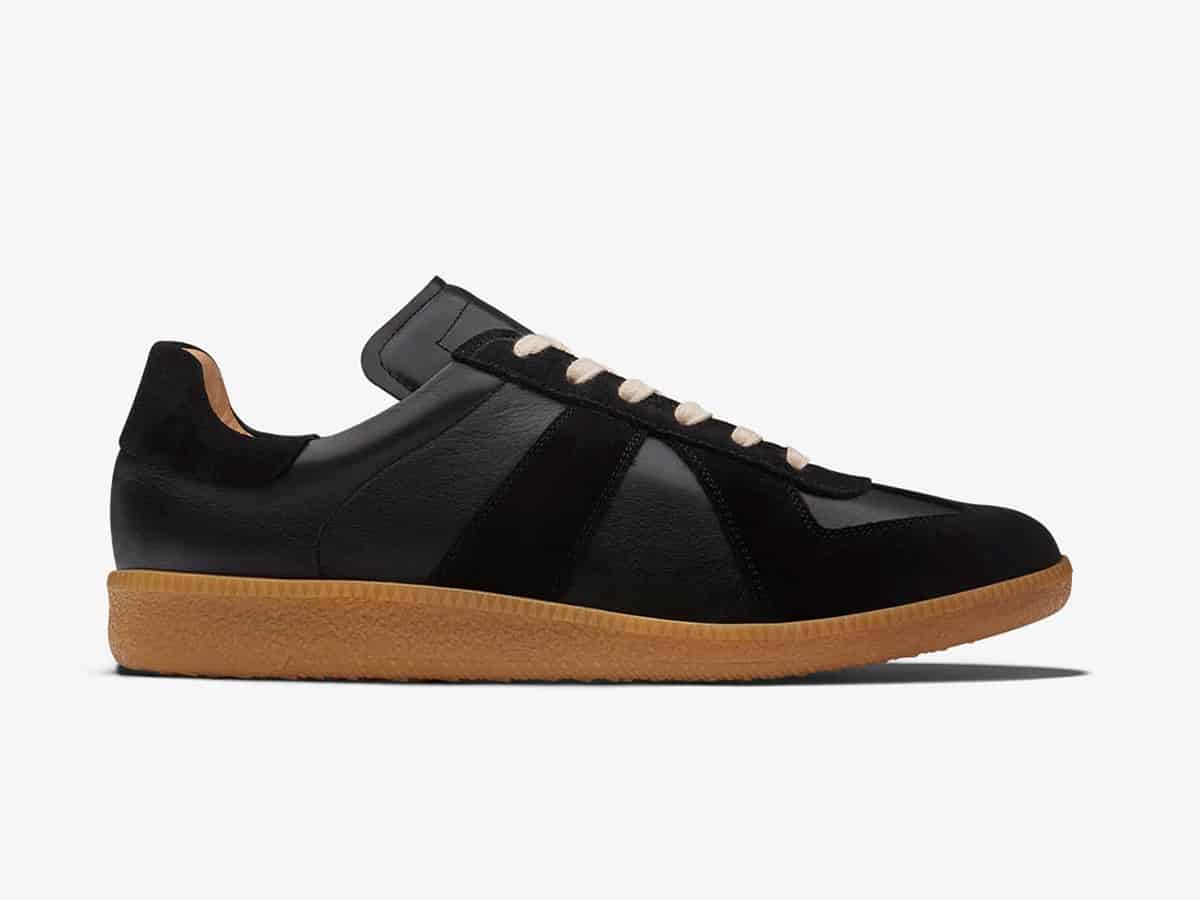 Interested in more sneakers stories? Here are a few stories to get you started:
Alternatives to the History of German Army Trainers
Interesting Facts About Sneakers
Best Sneakers for Men by Colour
Other Types of Footwear for Men
You'll also like:
German Army Trainer FAQs
What are the best Maison Margiela Replica alternatives?
The OIiver Cabell GAT is a great alternative to the Maison Margiela Replica. It matches in quality and style but costs about half the price.
What are the best GAT shoes?
The GAT from Oliver Cabell are a great German Army Trainer. They're made from outstanding calf leather and utilise quality construction throughout.
What are GAT shoes?
GAT stands for German Army Trainer. These sneakers were once worn by the German Army, however, today they're more likely to be seen in SOHO than the battlefield.
---
Featured Video from Man of Many