Bucardo Turns Your Apple Watch into a Pocket Watch
There's something dazzlingly old-world about a pocket watch. Every time you chuck on Peaky Blinders or dip into a Scorsese gangster film, it's hard not to be enamoured by the austerity of the timepiece. But for their glitz, pocket watches don't exactly offer the same level of technology that smart-watches do. Until now.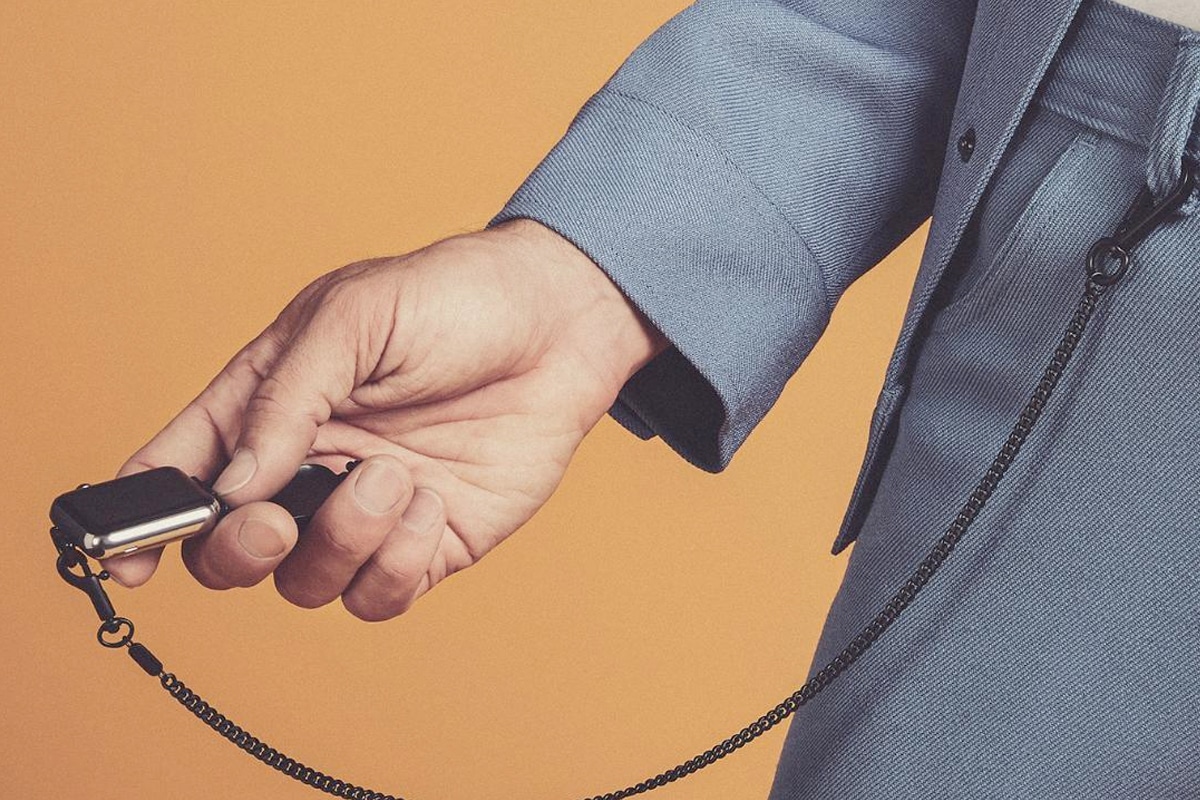 Bucardo has introduced a new pocket watch concept designed to fit Apple Watch Series 4, 5, 6 and SE models, meaning you can now up your style without sacrificing substance. Inspired by the classic form, the accessory features an engraved pinstripe cover and 15" chain. Better yet, it is made from medical grade stainless steel as a base metal with IP plating for custom colours and finishes. The accessory clips onto your Apple watch by sliding into the band slots.
"We worked with talented jewellery designers and engineers to create an accessory that pays attention to all the fine details, highlighting the form of the Apple Watch while creating a unique wearable experience," Bucardo said. "Our patented closure system ensures that the cover closes securely over the face of the Apple Watch."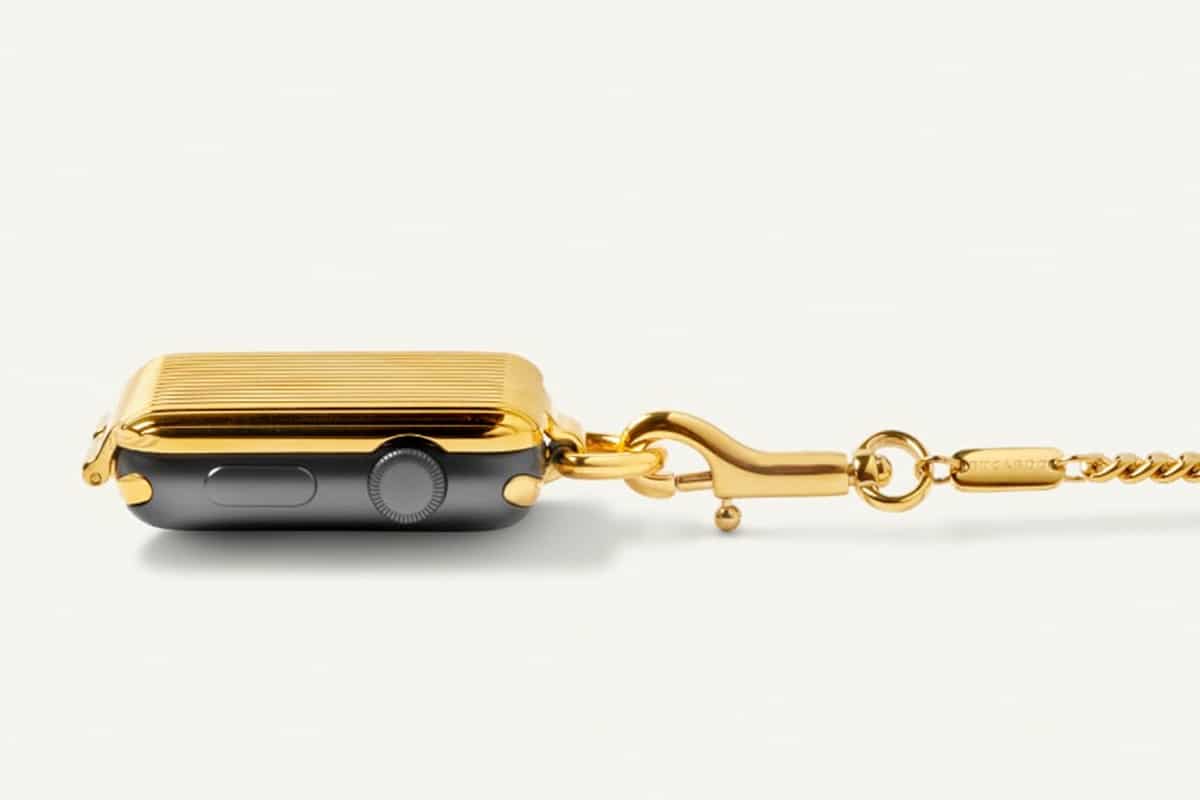 It's not the first time Bucardo has toyed with the idea of an Apple Pocket Watch. Back in 2016, the brand released a collection of jewellery accessories that gave the modern technology an old-school twist. Since then, the shape of the Apple Watch has changed and Bucardo has answered the calls for a revamped model. The new Bucardo Apple Pocket Watch fits the 44mm Apple Watch in Series 4, Series 5, and Series 6. You can back it now on Kickstarter for as little as USD$75.