The pandemic has caused supply chain issues and product shortages across various industries and watches are no exception. However, coveted brand Rolex was experiencing the effects of low supply and high demand as far back as 2016, putting them well ahead of the recent trend. We remain in the midst of a Rolex shortage, with customers waiting literal years to score the latest Daytona or Submariner. Curious hobbyists, consummate collectors, and even authorized dealers are left to wonder: what gives?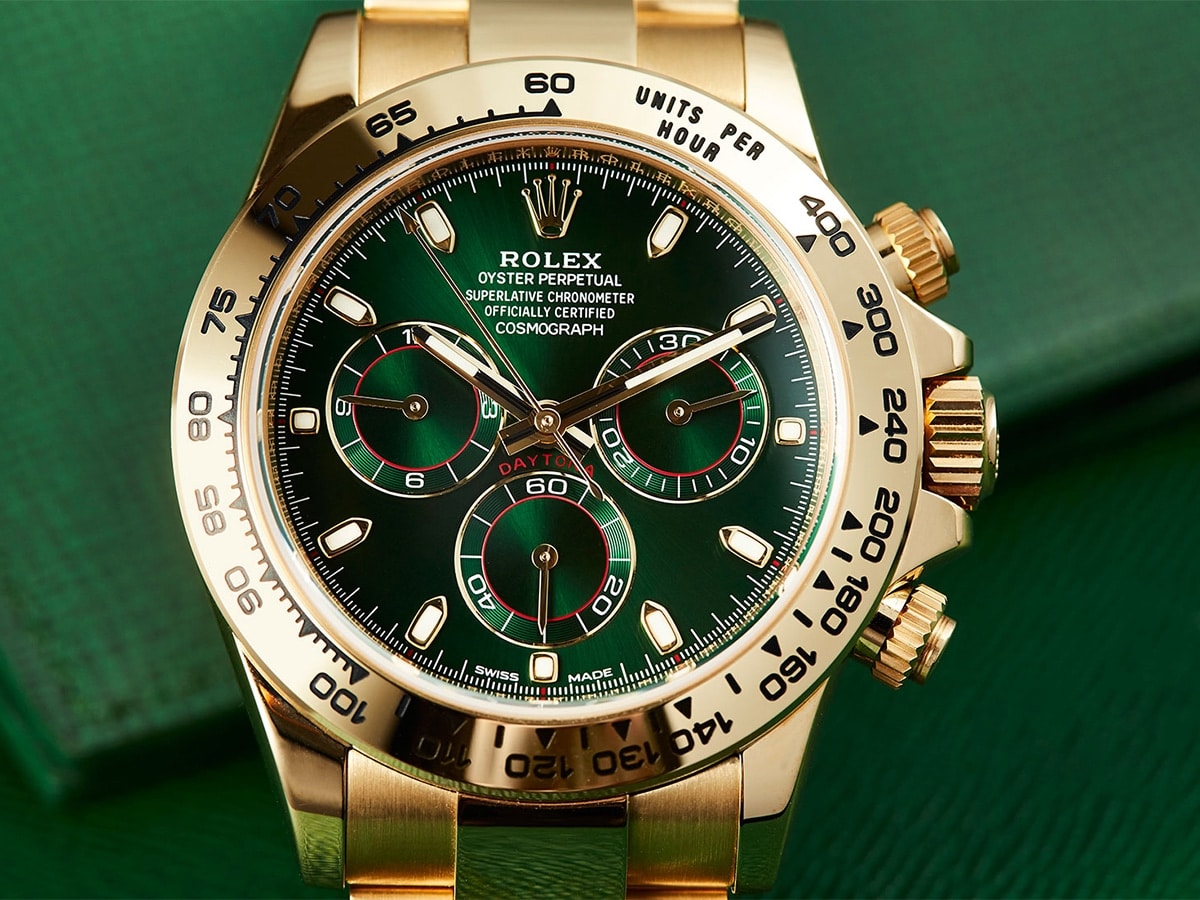 What is the Rolex Shortage?
In the world of high-end horology, Rolex is king. That's been the case for decades, with the Swiss brand constantly raising the bar on everything from design to mechanics. Take an iconic release like the Submariner, for example, which essentially created the modern dive watch when it first debuted back in the 1950s. Look through Rolex's history and you'll find these kind of stories everywhere.
It's then no surprise that Rolex watches remain in high demand, even as certain luxury counterparts experience ebbs and flows. Indeed, many are saying that demand has never been higher. All the while, the Swiss brand is essentially churning out the same number of watches per year (estimated at around 1 million). Combine that with other factors—which we'll explore below—and you've learned your first lesson in basic economics: high demand plus low supply typically results in either a conspicuous shortage or skyrocketing prices (or both).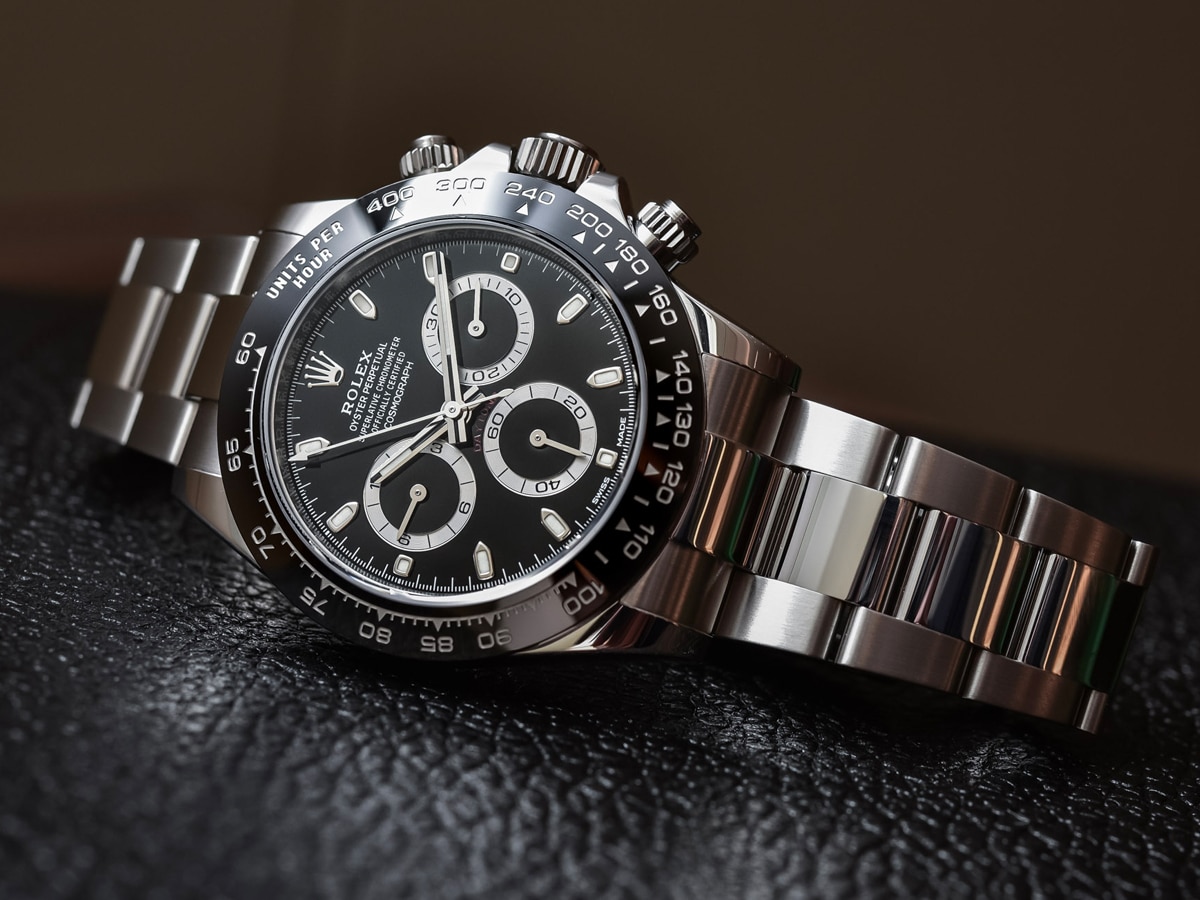 When Did the Rolex Shortage Begin?
Whilst not the official start of the Rolex shortage, some experts pin its early origins to Baselworld 2016 and the release of the Daytona 116500LN. Already the stuff of legend, this particular variant paired a ceramic bezel with a black or white dial and the brand's signature Oystersteel case and bracelet.
Flaunted on social media by those lucky enough to own one, the new Daytona generated palpable word-of-mouth, which sent demand through the roof. When collectors tried to score one through the nearest authorised dealer, they were told it was sold out and then put on a waiting list. Naturally, this only added to the hype and adjoining demand.
What began with the Daytona 116500LN eventually spread to all the brand's high-end sports models, namely the Submariner, Explorer, Sea-Dweller, and GMT-Master II. Powered by social media hype, innate desirability, maybe a little FOMO, and a surging secondhand market (whereby "flippers" can buy a Rolex at one price and then resell it online at a much higher price), more and more people found themselves on waiting lists. All the while, supply stayed more or less the same.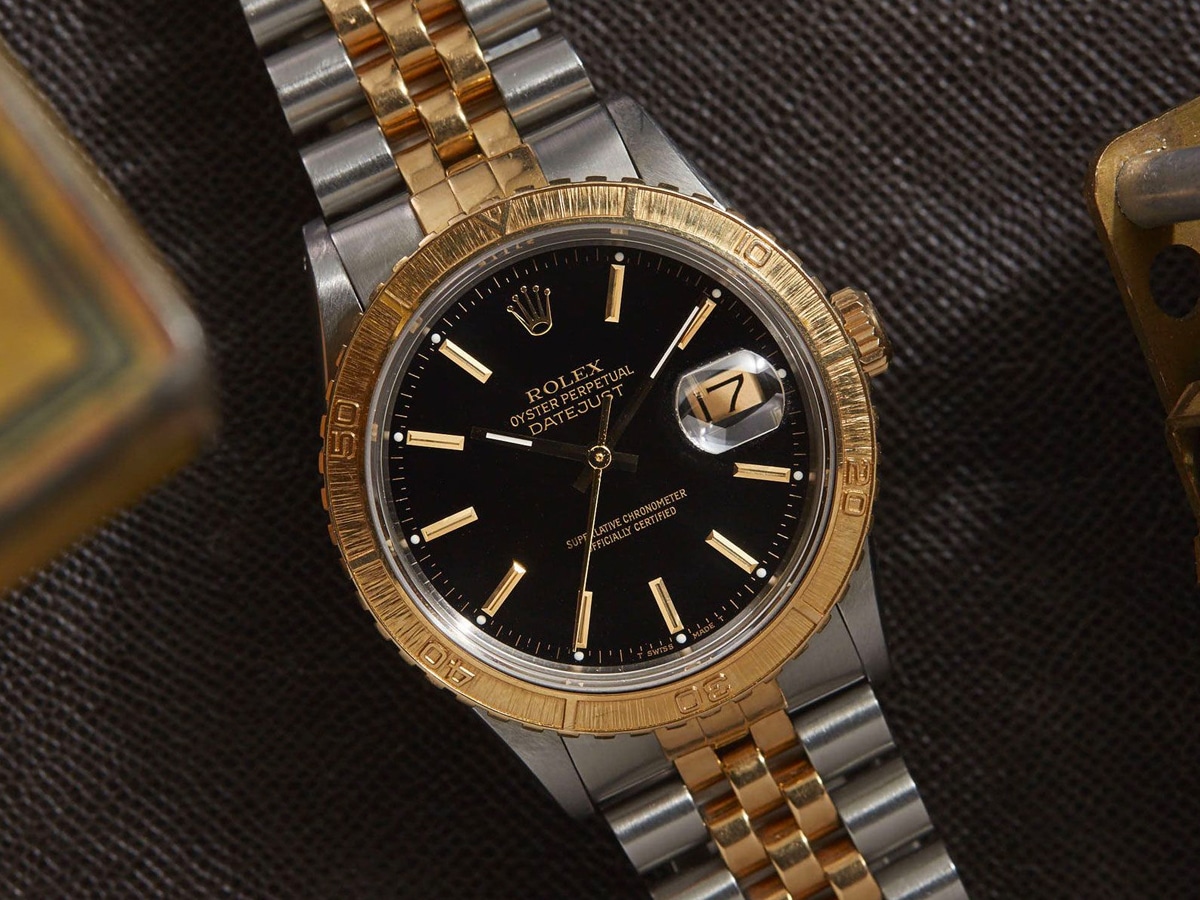 What Exactly is Causing the Rolex Shortage?
This is where things get a little complicated. To be clear, Rolex did experience a disruption to their supply chain during the pandemic, closing down their factory for several months. However, industry experts claim that the shortage was already underway by the time this happened. They also attest that the basic laws of economics (high demand/low supply) only make up part of the overall picture.
Here are three of the most popular theories:
Rolex Purposefully Reduced Distribution to Keep Demand Sky High
According to this theory, Rolex has created the illusion of scarcity in hopes that they can generate a sort of trickle-down effect across their entire portfolio. Hence, when a customer can't score the latest Daytona—which is always in-demand—they'll seek out another model from the same brand. This creates a chain reaction that helps boost the sales of something like the newest Datejust.
Rolex is Strategically Responding to a Natural Phenomenon
A number of authorised Rolex dealers claim that the brand has been sending them the same number of watches for years, and that those watches are selling out faster than ever before. In this scenario, the Rolex shortage is a natural phenomenon. Rather than increase production, however, the brand is churning out their most desirable models at the same rate or an even lower rate, so as to nurture and maintain the high levels of demand.
People Are Simply Crazy for Iconic Rolex Sports Watches
Bear in mind that the Rolex shortage doesn't necessarily apply to their entire line, but luxury steel models like the Daytona and Submariner. And who the heck doesn't want a Daytona or Submariner? Let's also not forget that globalisation and the Internet and other factors are bringing more economies around the world into the 21st century, expanding upon the pool of potential customers in the process.
As this theory would have it, the Rolex shortage is 100% authentic and it's being driven by genuine demand. In fact, many authorised dealers are saying that the Swiss luxury brand is producing output at a maximum capacity. Even if they could increase production (and let's be honest, they probably could), why would they want to? To oversaturate the market is to be left with a surplus should industry trends shift. It also risks compromising the very things that make their watches so desirable in the first place, such as scarcity and exclusivity, which isn't to mention the potential damage to quality control.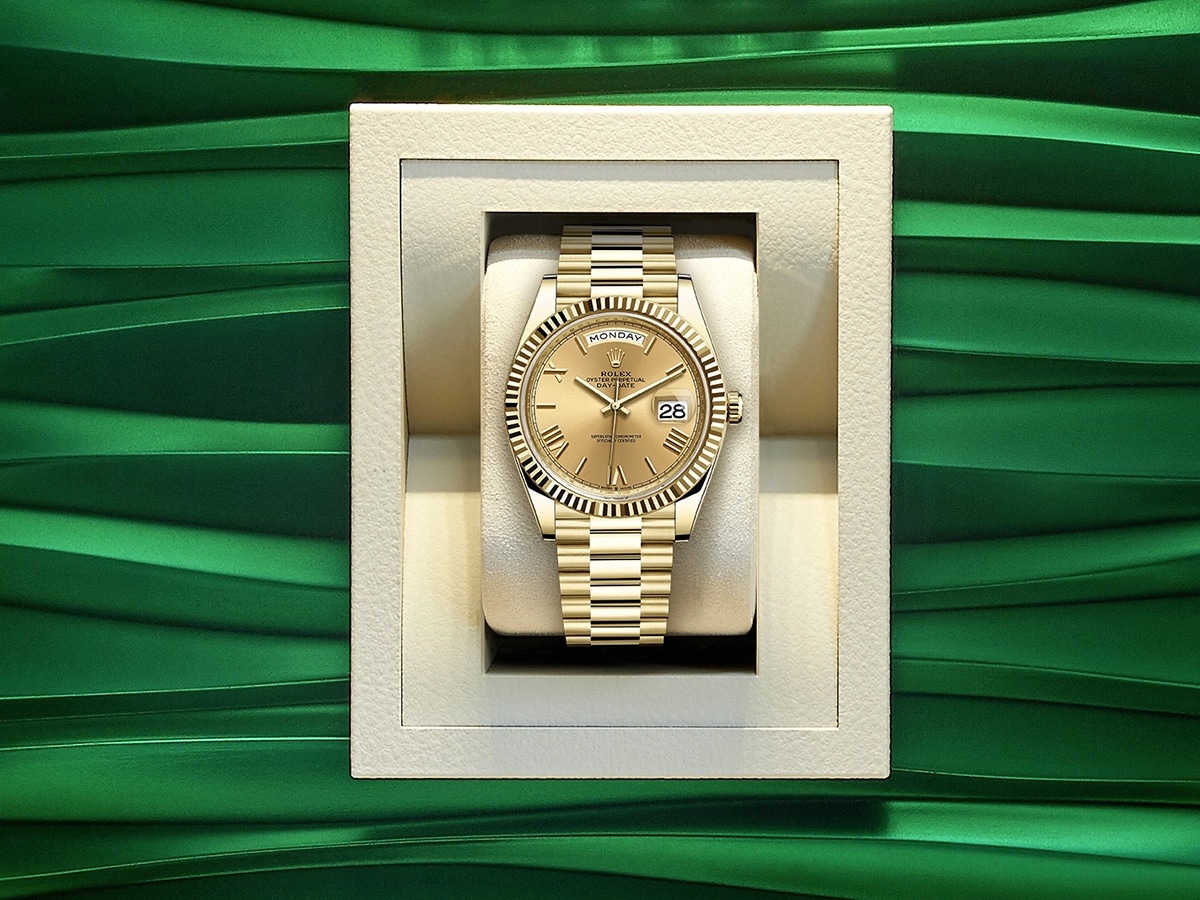 The Truth Behind the Rolex Shortage
Theories aside, the prominent watchmaker recently came clean about the shortage. For the first time ever, Rolex addressed the concerns, revealing that it was not a case of strategy on the brand's part, but more a 'perfect storm' of external factors.
"The scarcity of our products is not a strategy on our part. Our current production cannot meet the existing demand in an exhaustive way, at least not without reducing the quality of our watches – something we refuse to do as the quality of our products must never be compromised," Rolex wrote in a statement obtained by Yahoo! Finance. "This level of excellence requires time, and as we have always done, we will continue to take the necessary time to ensure that all our watches not only comply with our standards of excellence, but also meet the expectations of our customers in terms of quality, reliability and robustness. Rolex does not compromise on what it takes to produce exceptional watches."
As mentioned, all Rolex watches are developed and produced in-house at the brand's four sites in Switzerland. Assembled by hand, with extreme care, the pieces are required to meet the brand's unique and high-quality standards of quality, performance and aesthetics.
"Understandably, this naturally restricts our production capacities – which we continue to increase as much as possible and always according to our quality criteria," Rolex said. "Finally, it should be noted that Rolex watches are available exclusively from official retailers, who independently manage the allocation of watches to customers."
Will the Shortage Reverse?
As long as the demand for certain models remains high, then the shortage isn't likely to go away soon. Not only does Rolex express no intention of dramatically increasing production, but they don't even tell authorised dealers which watches they're sending at any given time (sending "mystery boxes" instead).
On top of all that, flippers will go the extra mile to appease authorised dealers by buying less desirable models in hopes of being first in line to snag the most desirable models. Upon getting bumped to the top of the list, they purchase the new Daytona or GMT and then sell it at a premium to some buyer in China or Singapore or wherever.
Presuming in them a certain amount of intent, Rolex is playing their cards just right. By limiting production and keeping the lines of communication at a minimum, they're retaining an air of specialness, scarcity, and distinction. Let's also not forget that the Swiss brand makes one heck of a great luxury watch. If you're simply dying to have one, there's always eBay.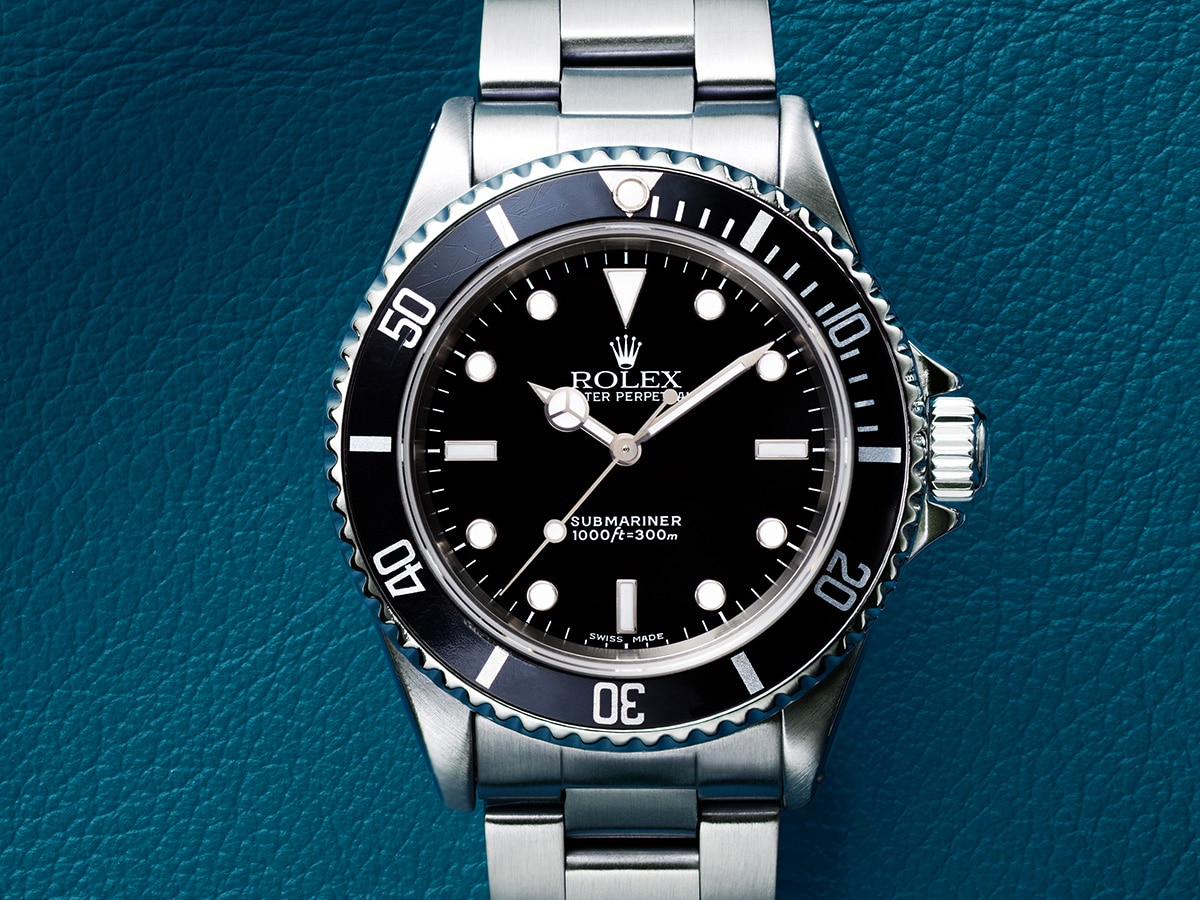 Where Can You Still Find a Rolex?
Arguably the planet's foremost marketplace for luxury watches, the site is definitely NOT in the midst of a shortage. From brand new Daytonas to second-hand GMTs and more, premium Swiss luxury is just a few clicks away. You might have to drop a few extra bucks every now and then, but on the flip side of that coin, you can also score some incredible deals.
Meanwhile, eBay backs every luxury watch (excluding modifieds) valued at US$2,000 or more with their Authenticity Guarantee service. Once your order is placed, the watch is shipped to a third-party authenticator, who performs a multi-point inspection before re-packaging the item in brand new packaging. It's then sent straight to your door via insured expedited shipping with signature confirmation. An authenticity report is included as well, which can often boost resale value.
If you're looking to get your hands on a luxury watch, particularly in the midst of a global shortage, resellers may be your only option. It's worth guaranteeing you're getting the real deal.