The Richard Mille RM 69 is an Erotic Tourbillon That Talks Dirty
Staring at your brand new RM 69 Manual Winding Tourbillon Erotic wristwatch and what do you see, a message from your timepiece telling you, "I lust to caress your body." Without a doubt, one of the most explicitly sexy watches on the market today, this exotically sensual piece of horology is sure to have you coming back for more times than you can count. Worn recently by Travis Scott, it's unofficially referred to as the RM 'sex watch'.
You'll Also Like:
OMEGA's Legendary Speedmaster Moonwatch Gets a Master Chronometer Upgrade
The Wind Up – Watch News #200
Longines Avigation Type A-7 1935 is Back in the Cockpit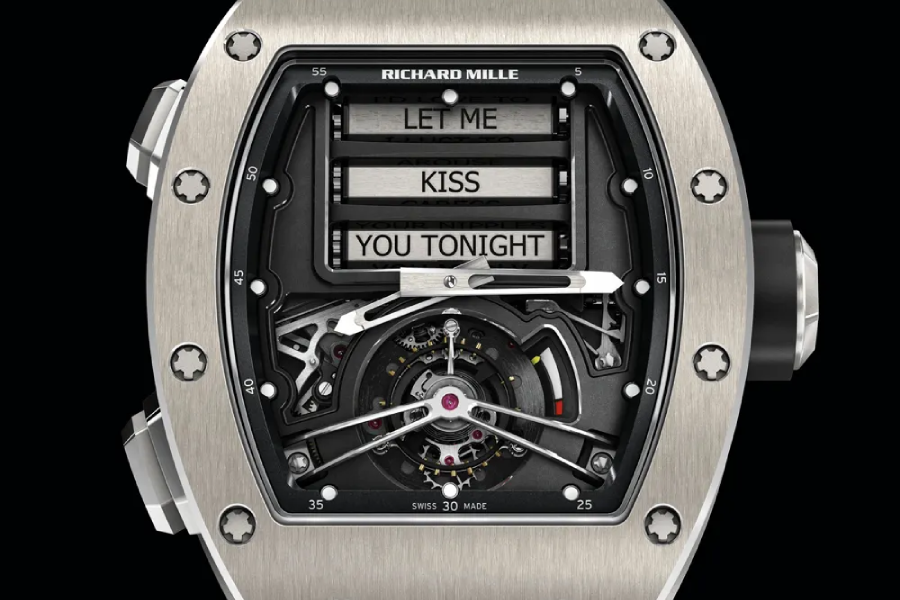 Banned, confiscated, practically outlawed. Erotic timepieces hold a peculiar place in watchmaking history, delivering suggestive messages or recreating explicit scenes. Where these erotic complications were barred, they were hidden deeper inside the heart of the watch, surviving still to this day. Going far beyond just automation and timekeeping, these creations, just like the RM 69, "plays on the desire to openly express passion, sensuality and even sexuality."
Powered by a calibre of the same name, the RM 69 Tourbillon Erotic, this manual winding movement features retractable hours and minutes, with a power-reserve indicator and 'oracle' complication. Holding circa 69 hours, the power reserve is displayed in an aperture at the 4 o'clock position inside a gauge powered by a planetary differential.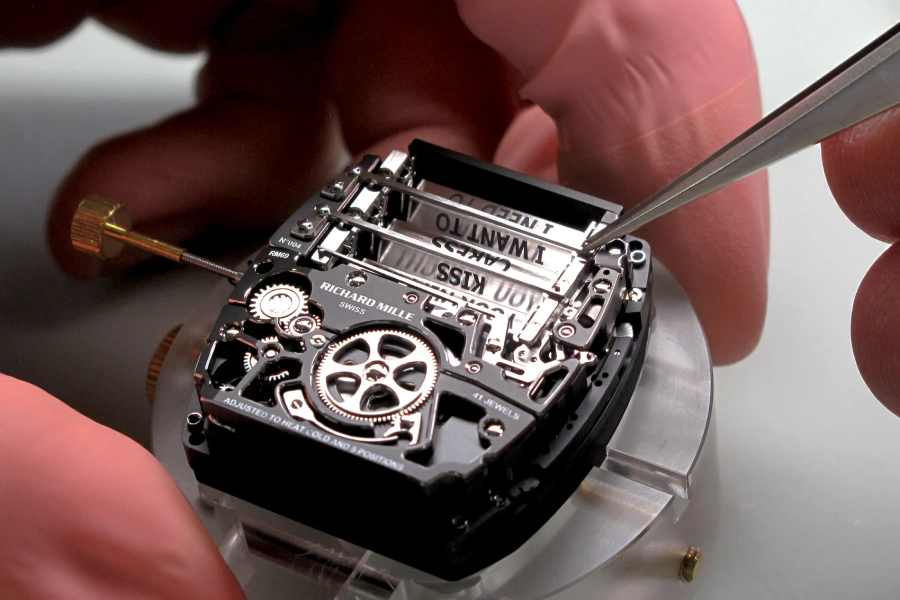 Crafted from a Grade 5 titanium alloy used in the aerospace, aeronautics and automobile industries. Made of 90 per cent titanium, 6 per cent aluminium and 4 per cent vanadium, this combination of metals further increases its mechanical properties. Featuring 505 components and 41 jewels, the incredibly compact RM69 calibre is highly unique in its construction.
Offering up further pleasure through the brand new Richard Mille "Oracle" complication, it is this mechanism that we have those sexy phrases to thank for. When activated, it sets off the rotation of three grade 5 titanium engraved rollers like Tibetan prayer wheels, displaying a random expression. To avoid detection, a push-button located at 8 o'clock momentarily retracts and facilitates the reading of the statements. Press the button at 10 o'clock, and all is revealed.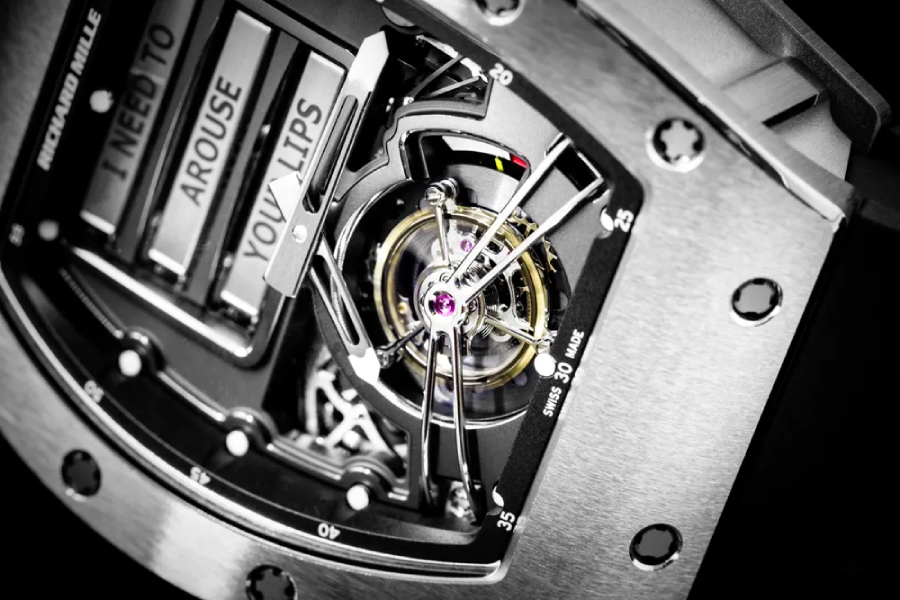 Enhanced further through a free-sprung balance for protection against shocks, movement assembly or disassembly, guarantees better chronometric results over an extended period of time. The RM 69 also features a fast-rotating barrel. Contained inside a fully curved tripartite tonneau-shaped case, it's as ergonomic as its messages are erotic. For a full list of combinations, check out the list of statements below.
Top (Declarative Statement)
"I want to"
"I need to"
"I long to"
"I lust to"
"I'd love to"
"Let me"
Middle (verbs)
"explore"
"taste"
"kiss"
"arouse"
"devour"
"caress"
Bottom (Climax)
"you tonight"
"your lips"
"your body"
"your nipples"
"your pussy"
"you madly"
RM 69 Manual Winding Tourbillon Erotic wristwatch
Movement dimensions: 32.80 x 30.90 mm
Thickness: 10.26 mm
Tourbillon diameter: 11.10 mm
Balance diameter: 10.00 mm
Number of jewels: 41
Balance: Glucydur, two arms and four setting screws Moment of inertia: 11.50 mg•cm2, angle of lift 53°
Frequency: 3 Hz (21,600 vph)
Balance spring: elinvar by Nivarox®
Shock absorbers: KIF Elastor KE 160 B28
Barrel shafts: nickel-free Chronifer (DIN x 46 Cr13 + S), with the following characteristics: stainless – non-magnetic – suitable for tempering.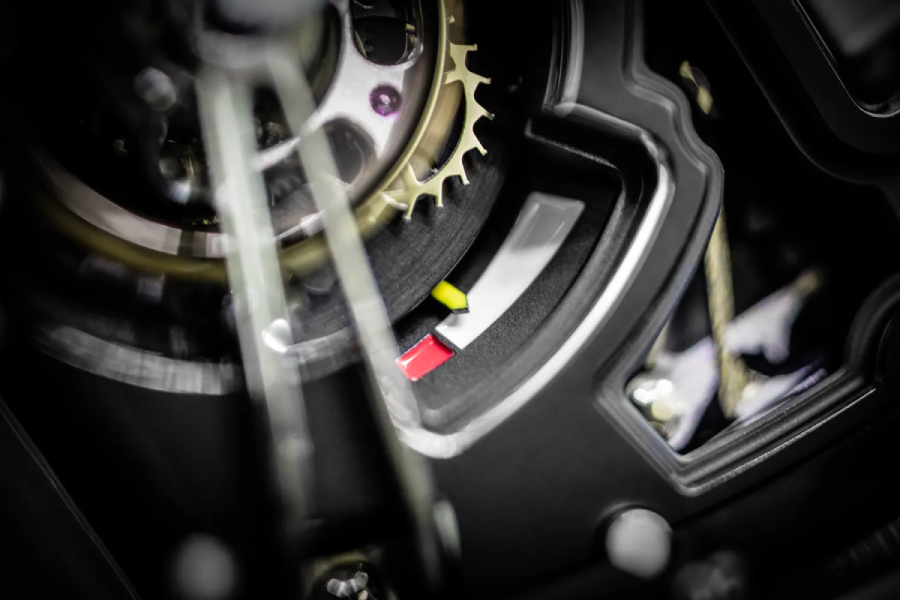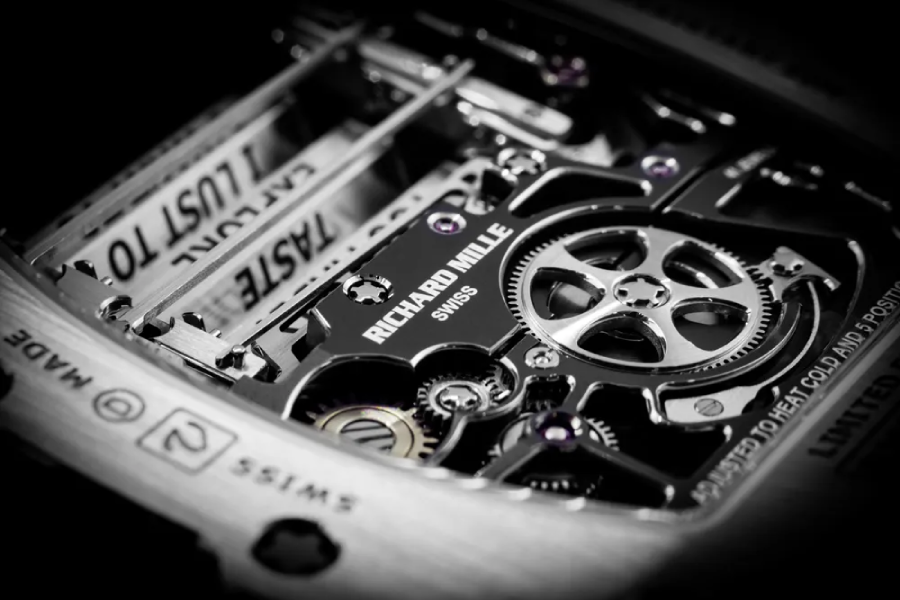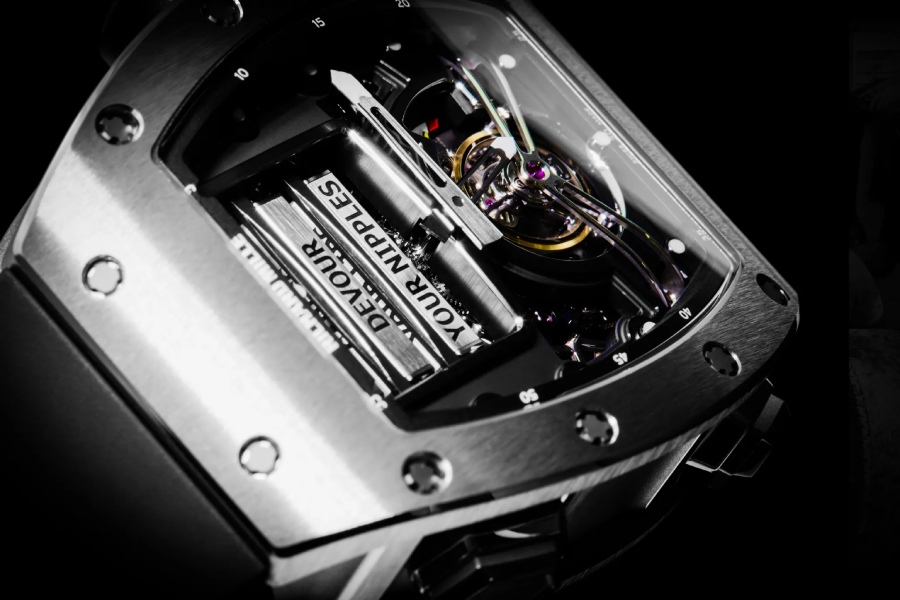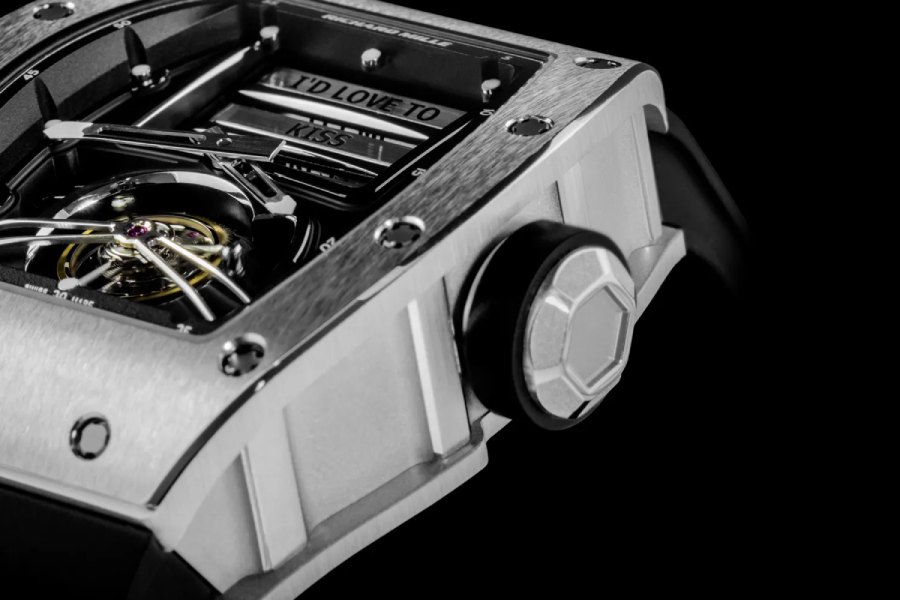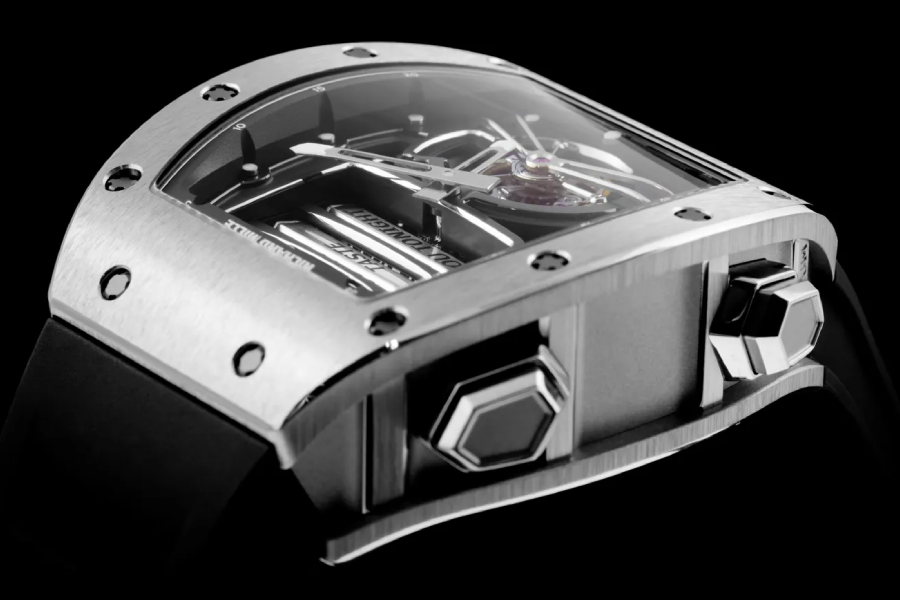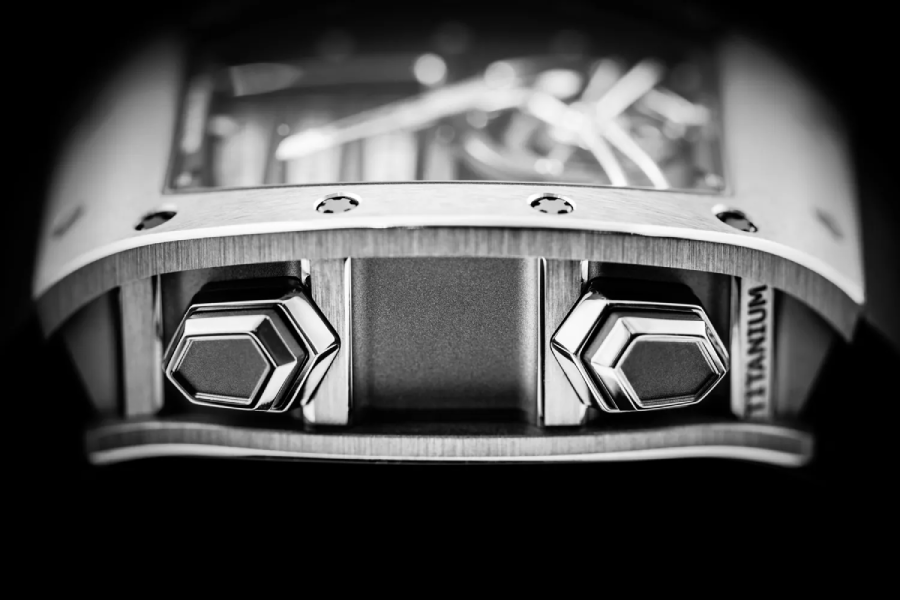 You'll Also Like:
OMEGA's Legendary Speedmaster Moonwatch Gets a Master Chronometer Upgrade
Andy Warhol's Stunning Patek Philippe Calatrava 570 Could Fetch $120,000
Seiko 5 Automatic Pepsi Bezel Watch