Timex's New $179 Q Timex Reissues are Now Available
The OG has returned to Timex with the longstanding timepiece manufacturer reissuing its 1970's classic 38mm stainless steel Q watch for US$179.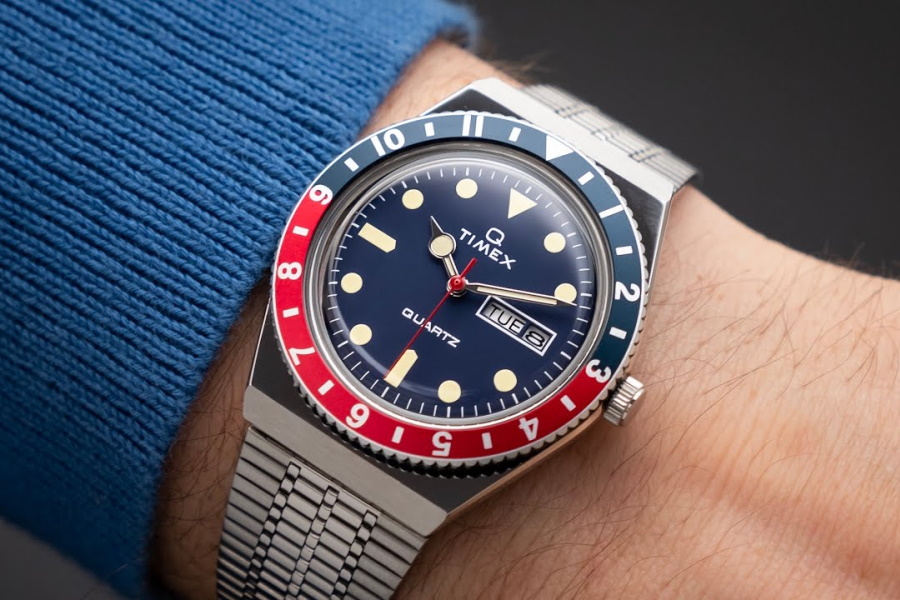 As one of the first quartz technology watches of the 1970s, the Q Timex handed a new generation a modern watch for contemporary times. Now reissued in 2020 as a "natural evolution" of the Q, Timex has added bright pops of colour to the original design featuring a rotating bezel, woven stainless-steel bracelet, a functional battery hatch and domed acrylic crystal.
Combining the familiar with a refreshing look, the Q Timex is everything you already love, and then some.
This diver inspired watch sports a 38mm sized case made almost entirely of stainless steel. Both the band and attachment hardware are also made from stainless steel, making for a sturdy timepiece designed to last a lifetime. Plus it's also resistant to 30 metres.
The front of the Q Timex wristwatch features a traditional three-hand setup with the included day and date window. Flipping the watch over will reveal its 'True to the Past' case back with battery hatch, reminiscent of its 1970s heritage. Just make sure you have a spare coin or housekey handy to get it open.
Available in a range of different colours including Stainless-Steel with a white dial featuring red and blue accents around the rotatable bezel, there's a Q Timex for everyone.
Hurry on over to Timex.com to get ahold of this classic reissued timepiece. The Q Timex 38mm Stainless Steel Bracelet Watch yours for only US$179.