Watchy E-Paper Smartwatch Lets You Build Your Own Wearable Tech
If you're the official "do-it-yourself" champion in your circle of friends and family, then this project is for you. Instead of just going out and buying a smartwatch, you can put your own together with the Watchy E-Paper Watch. And don't worry, the philosophy behind doing it yourself—to save money—still holds true. The Watchy E-Paper Watch sells for $50; not quite as cheap as the $20 Wyze Watch, but a far sight less expensive than Apple's $399 Series 6 watch.
You'll also like:
G-SHOCK Full Metal 5000 Lineup Cops a Five-Shade Upgrade
Bucardo Turns Your Apple Watch into a Pocket Watch
Objest Hach V Drops Leather and Goes For the Apple Approach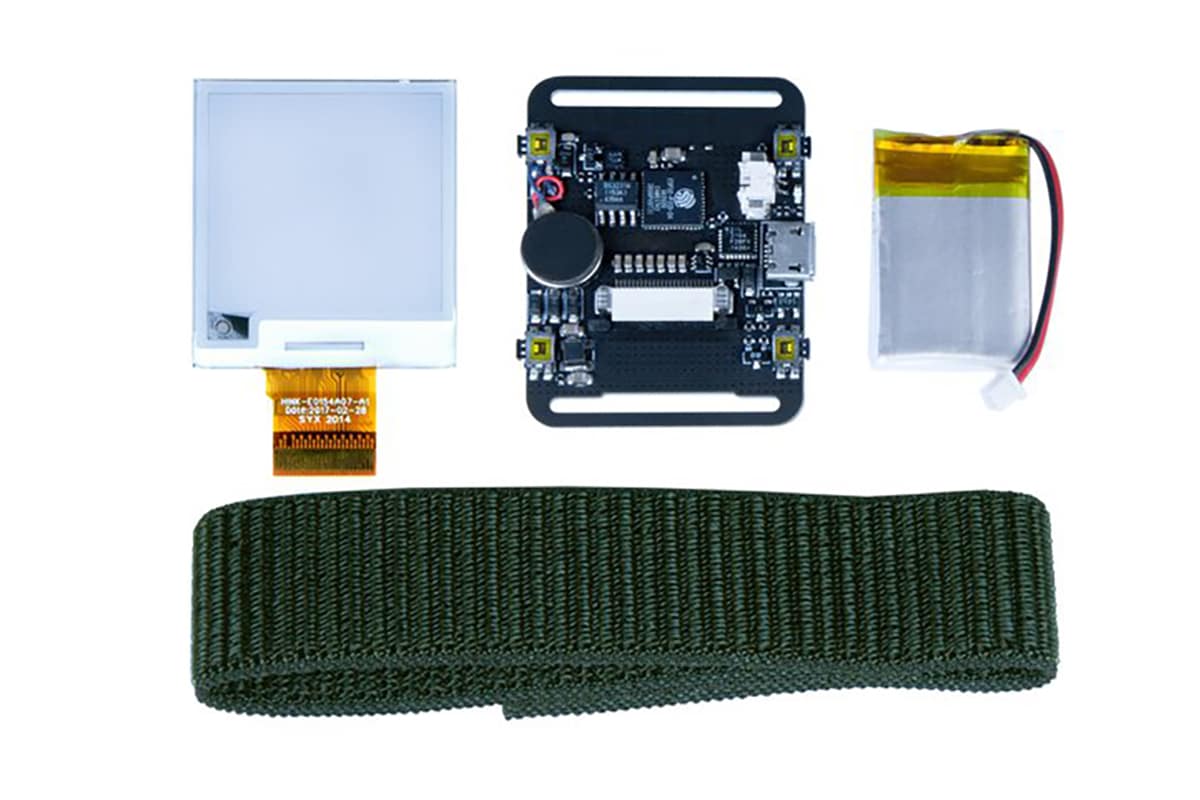 Watchy was created by Squarofumi and functions off of open source software and hardware. It comes with a fully assembled Watchy PCB computer, which is used to operate the 1.54-inch E-Paper display. The display offers a 200 by 200 pixel resolution and the whole watch operates off of a 200mAh battery. Because the watch uses an E-Paper display, which only draws on the power when it updates, the battery life is rated for up to seven days.
Watchy comes with a three-axis accelerometer and offers gesture detection. It can connect to other smart devices via WiFi or Bluetooth LE. A vibration motor operates for alerts, and there are multiple faces that you can choose from. Four tactile buttons offer access to functionality. A real time click keeps the time accurately and includes calendar and alarm functionality. You can write your own software for the Watchy in the Arduino integrated development environment (you load that new code onto the watch via a built-in USB serial adapter). Finally, you can create your own 3D-printed cases, straps, and more using the open source coding.
DIYers will find plenty to admire and enjoy about this watch, and even if you're not the hands-on type, you can still be proud to own a Watchy. You might even learn a thing or two by picking one up.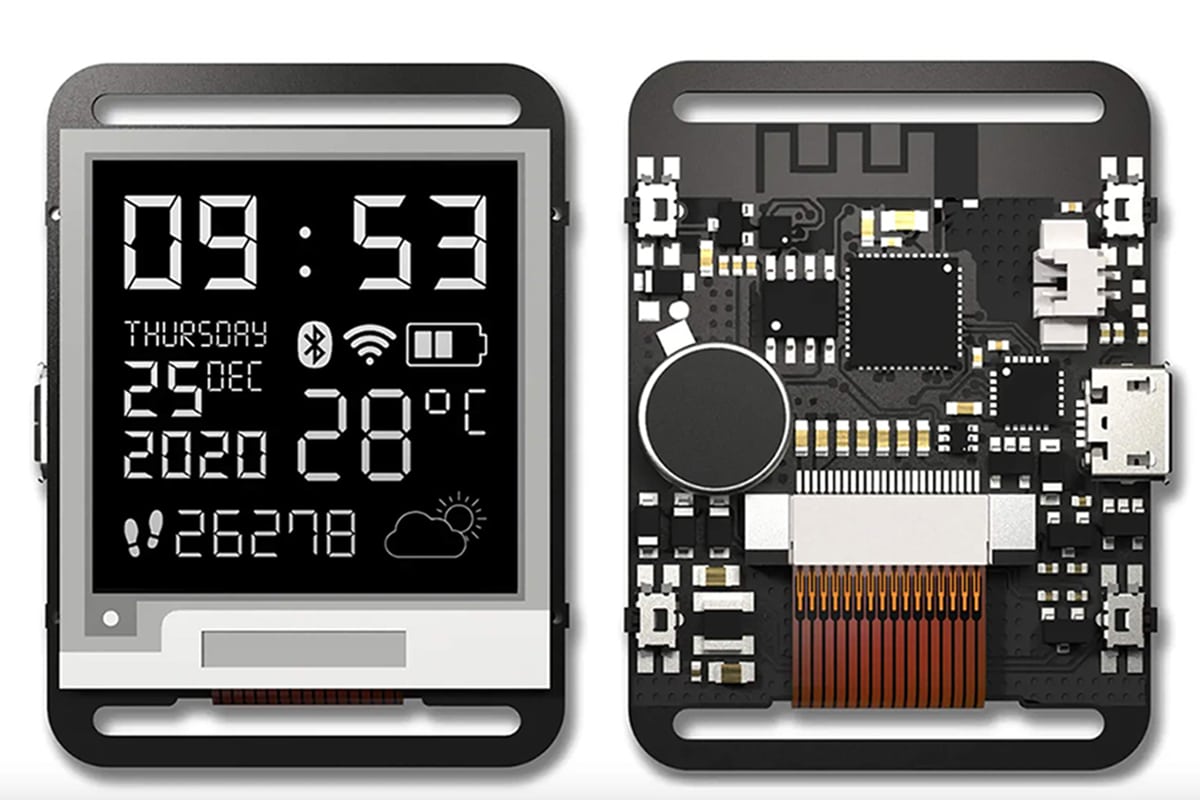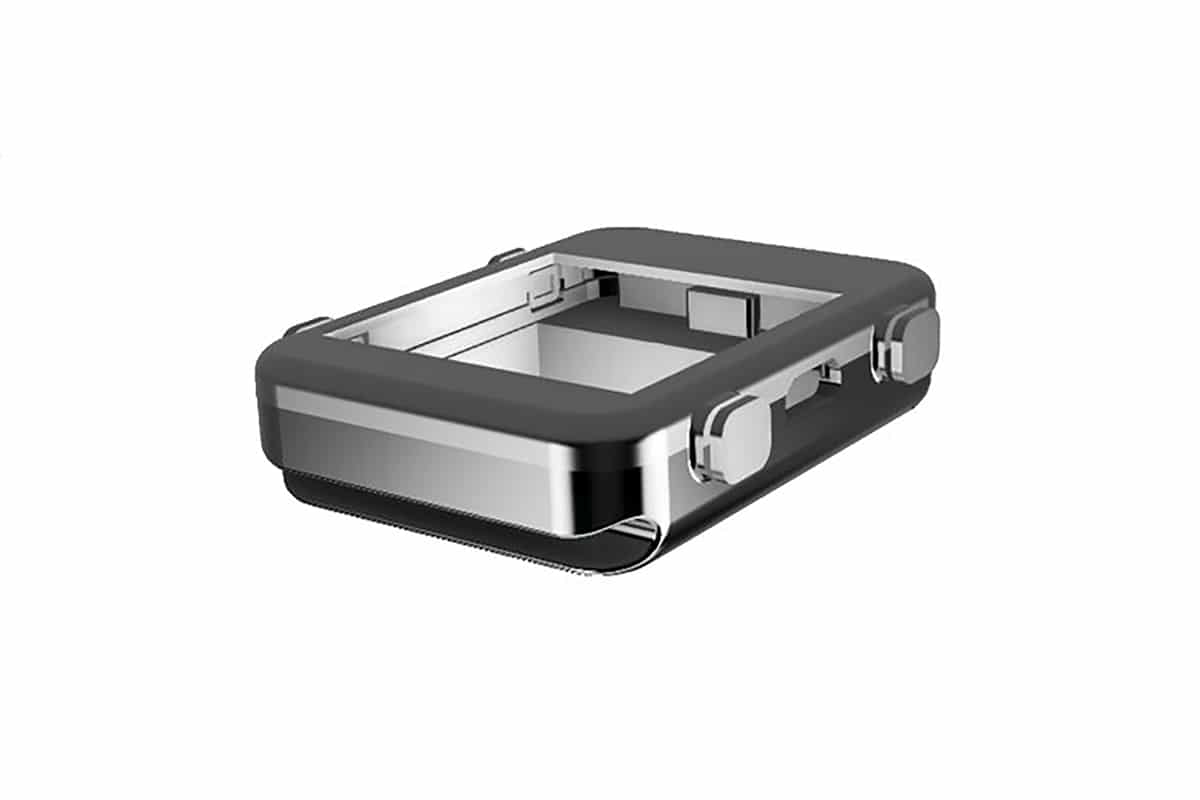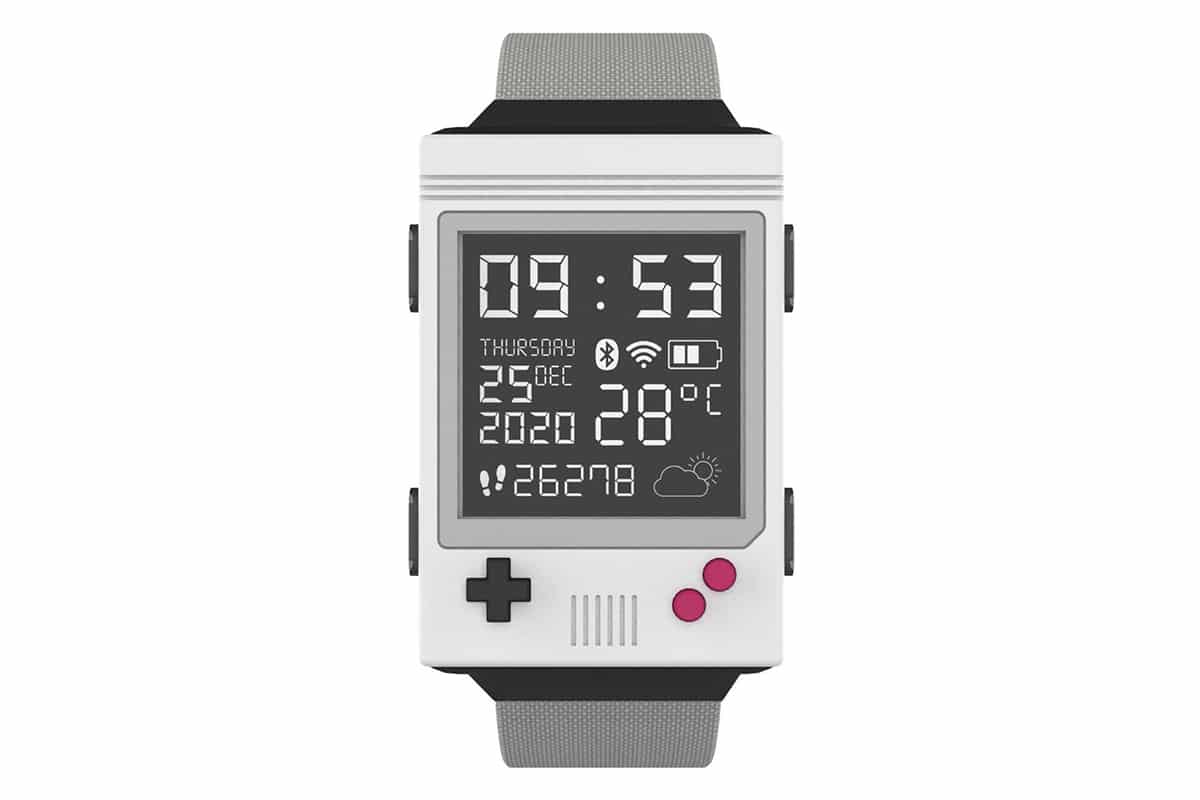 You'll also like:
G-SHOCK Full Metal 5000 Lineup Cops a Five-Shade Upgrade
Bucardo Turns Your Apple Watch into a Pocket Watch
Objest Hach V Drops Leather and Goes For the Apple Approach