WIN a $18,000 William Wood Swiss ETA Valiant Watch
British luxury watch brand William Wood takes its name from founder Jonny Garrett's late grandfather, who served in the British Fire Service for 25 years. Yet Garrett goes well beyond the name when paying homage to firefighting and its noble heritage. That brings us to the watches themselves, which upcycle rescue service materials such as 1920s London Fire Brigade brass helmets for the crown and hand-cut British military fire hoses for the straps.
All the while, the brand donates a portion of their annual profits to international firefighting charities both in England and abroad. Given our recent experiences with the Australian bushfires, William Wood is a watch label after our very own hearts. It's then with great honour that we offer one of their latest and greatest models (valued at over AU$1800) to you, free of charge. Enter below.
For William Wood, the journey began in 2016 with a successful Kickstarter campaign. They've grown substantially in the time since and without losing focus. Not only does the brand continue to employ upcycled rescue service materials by way of a sustainable program, but they even have plans to convert a closed fire station into a showroom and store. Driving the theme home is their logo, which represents the side profile of a 1920s British firefighter and pays direct tribute to Jonny's courageous grandfather.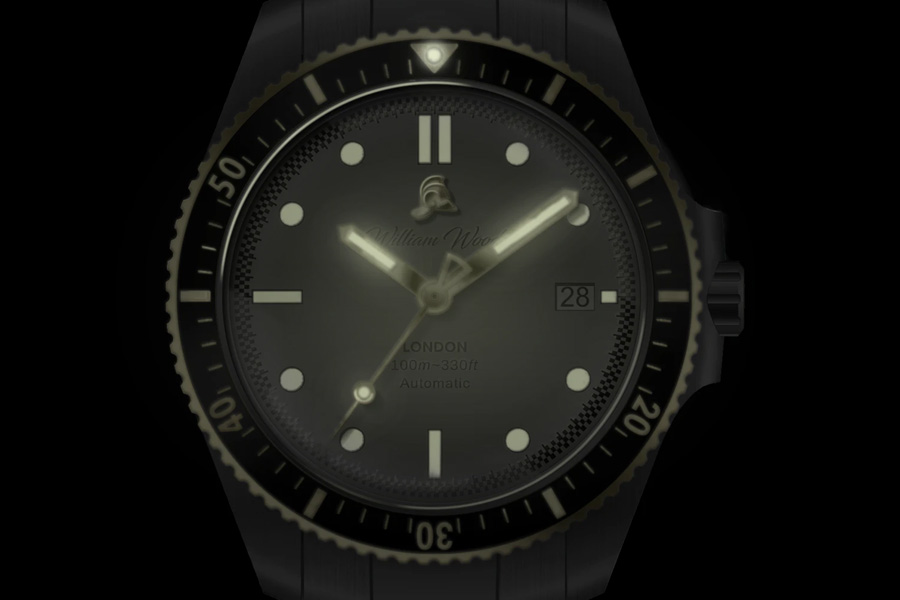 Move past the recurring theme and you'll find a brilliant meeting ground between British and Swiss luxury design. For a prime example, look no further than William Wood's latest range of diver's watches. Dubbed the Valiant Collection, it delivers an iconic dial face, rotating bezel, domed crystal glass, 41mm case, and either Swiss ETA 2824 Automatic or Japan Seiko NH35 Automatic movement (depending on your preference). Ensuring the utmost legibility is Super-LumiNova on the indices, hands, and bezel. Choose between six different straps, including three separate colour variants of hand-cut fire hose straps.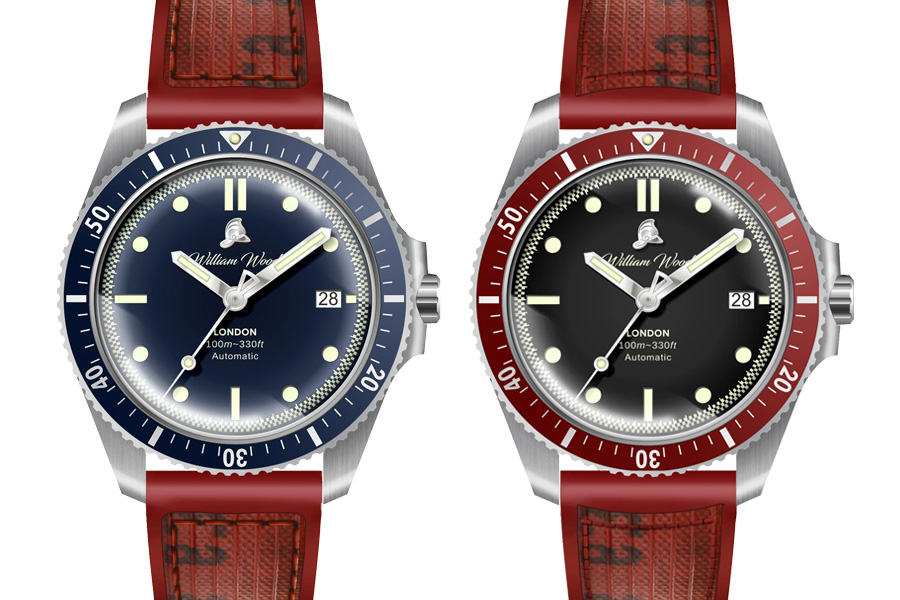 At the heart of the Valiant Collection are two instant classics: The Red Watch and The Blue Watch. Both come fully loaded with the brand's signature materials and motifs. For instance, two stripe indices located at 12 o'clock represent turn-of-the-century rank markings used by fire brigades and police forces. Move slightly outward to the dial perimeter and you'll find an understated checkered pattern, matching the exact pattern from British fire engines. Then we have the unique second hand, which is designed to look like the chime from an old fire bell.
As per the William Wood tradition, both The Red Watch and The Blue Watch feature crowns made out of melted 1920s London Fire Brigade brass helmets. They also come available with the brand's distinct fire-hose straps, though you might want to pair The Blue Watch with a metal bracelet or navy NATO strap instead. Water-resistant to 100m and available in limited supply, each model includes a unique numbered engraving on the caseback.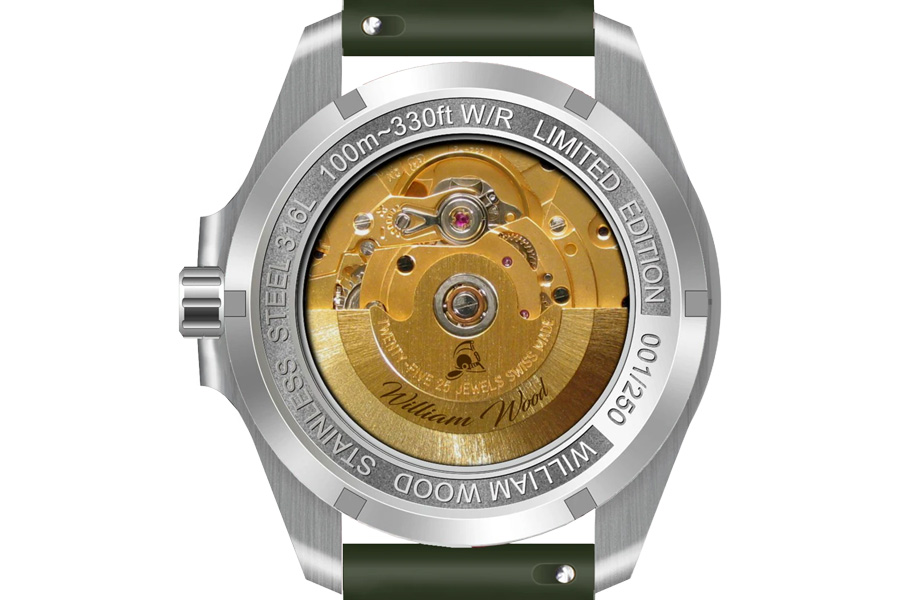 Remember when we said that William Wood was a label after our very own hearts? Well, earlier this year, they joined forces with a number of major brands to raise relief money for the Australian bushfires. That led to the creation of a custom-made Valiant Watch, which features a firefighter and koala bear logo and limited edition engraving of 000 (the number for Australia's emergency services) on the caseback. It sold for $5,000 and every dollar went toward the relief effort. All in all, the event raised over $200,000.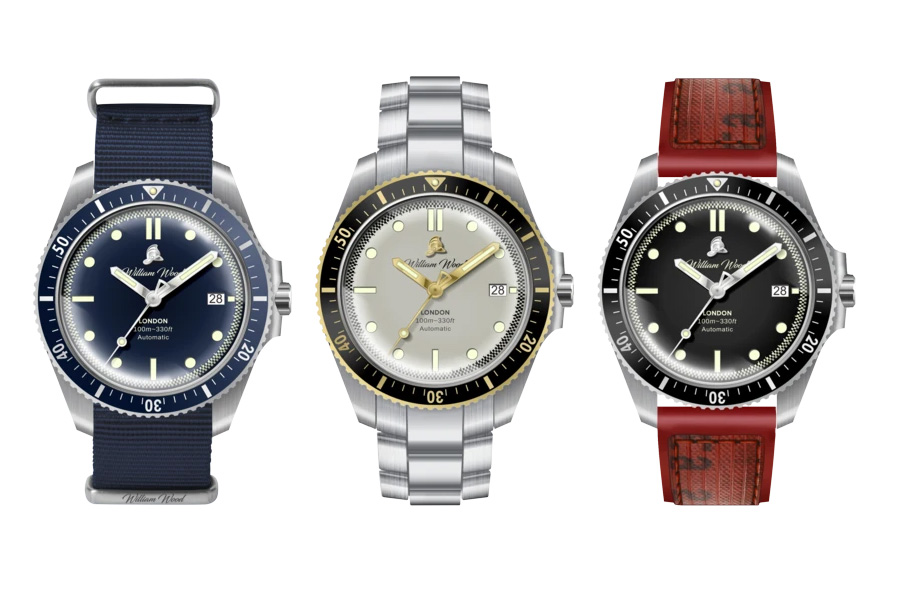 Equal parts classic and unique, the Valiant Collection makes good on its name at every turn. Enter our current giveaway and you can score one of these iconic watches for free. It's valued at over AU$1800 and worth every cent, should you decide to skip the contest and buy one for yourself. Soon enough, you'll be wearing a piece of living history around your wrist and a stylish piece at that. Enter below.
WIN a William Wood Swiss ETA Valiant Watch Worth More Than $1,800!