The Wind Up – Watch News #36
In this instalment of our regular watch series, The Wind Up, we look at various watches that have caught my attention as a watch enthusiast. From some fairly affordable pieces, to a couple of watches that make you rethink the term "wealth", we've got it all. So as always gents, sit back, relax and enjoy!
You'll also like:
The Wind Up – Watch News #35

Chanel Monsieur De Chanel Watch
Make no mistake, Chanel has never really been on my radar as a serious horological house. I didn't look at any of their pieces with much gusto, and I definitely didn't consider them when asked what your ideal watch would be. Well that changed with the release of the Monsieur De Chanel. With a backside that looks better than anything belonging to the Kardashian family, the Monsieur De Chanel now has a face just as good. Polished platinum and a deep black grand feu enamel dial really completes this watch and makes it that perfect package that I always look for. Dynamic and completely wearable, the Monsieur De Chanel in platinum and with its black enamel dial is something to seriously consider, if it fits into your price range. I realise it goes against the grain a tad, and for the same amount of dough you can easily get something from one of the true houses of haute horlogerie, but for the collector wanting something just a bit different, I implore you to consider the Monsieur De Chanel. Seriously!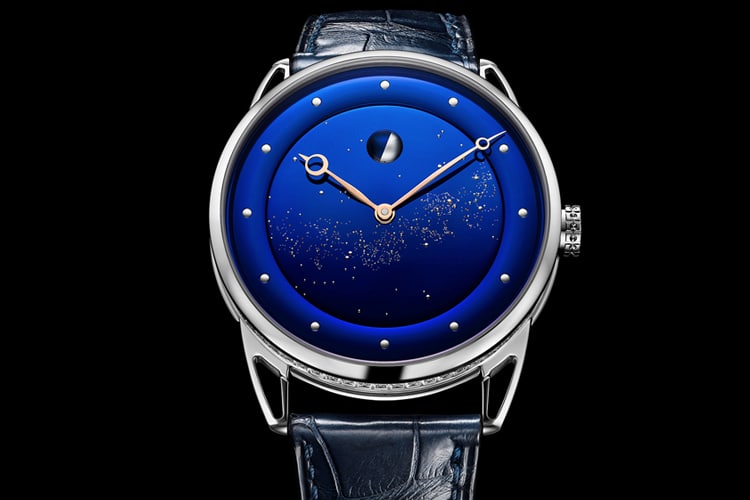 De Bethune DB25L Milky Way
On the oddest of occasions that you either win the lotto, inherit a small fortune from a distant relative or discover you actually live on a diamond mine, then you may want to consider this. The De Bethune DB25L Milky Way is what dreams are made of, and exactly why you should pay more attention to the independent brands. The DB25L Milky Way has one of the most gorgeous, most detailed (yet simple "looking") dials in the world. Depending on the angle you look at it, its either going to be a deep ocean blue, a beautifully lighter shade of blue, or midnight black. Either way you look it at however, you're bound to be hypnotised by its beauty. And pictured smack-bang in the middle of the dial is our galaxy. Astonishingly beautiful and completely dazzling.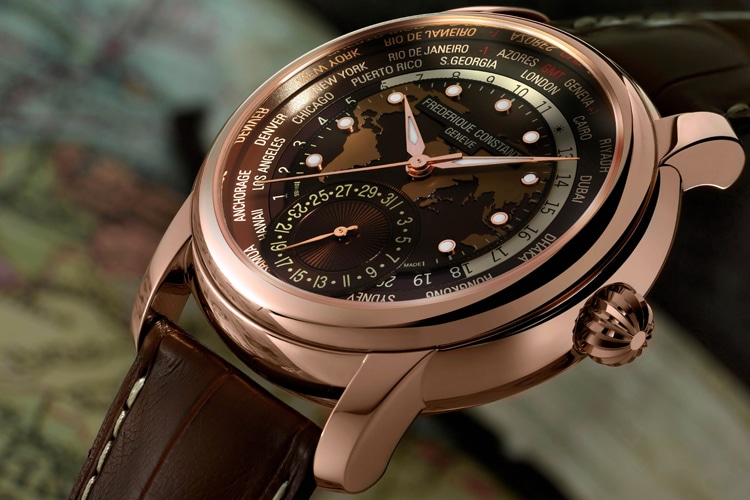 Frederique Constant Classic Worldtimer Manufacture
A bit closer to home (monetarily speaking, that is), is the new Frederique Constant Classic Worldtimer Manufacture. And by God, does it look stunning. With its rose gold-plated stainless steel case, dark brown dial and contrasting brown world-map on the brown leather strap, the Classic Worldtimer Manufacture has a certain warmth to it that many other Worldtimers lose in their complicated looking dials. And its onion crown is really like the cherry on top, completing an aesthetic package that is difficult to fault. Oh, and it uses an in-house calibre of 139 parts, just to round off an already super impressive package. With every new release, Frederique Constant really is solidifying their place in the brutal world of horology.
---
Featured Video from Man of Many
---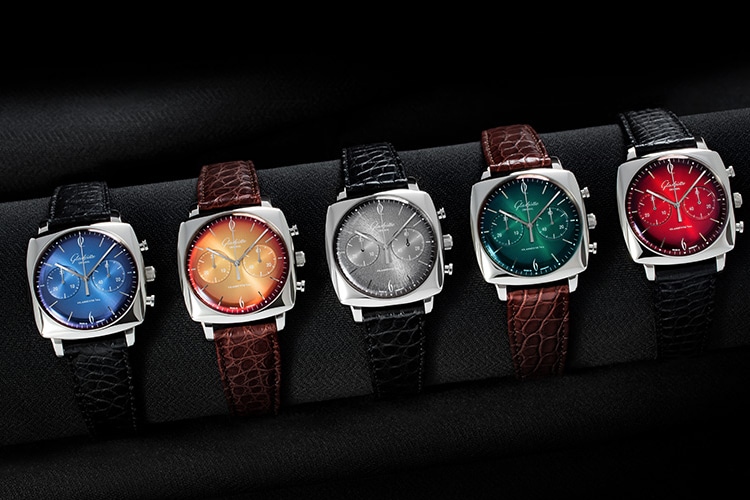 Glashütte Original Sixties Iconic Square
Brand new from Glashütte Original, and available in five different colour variations, is the Sixties Iconic Square. Shaped like an old-school television, the Sixties Iconic Square is a very fun, very playful looking watch. For a second, lets forget about how serious people make high-end watches out to be. And lets just look at them for what they really are: they're emotion invokers. They're meant to bring happiness, joy and enjoyment to their wearer. At the end of the day, you're the one wearing the watch, not Joe Blow in the next office over. The Sixties Iconic Square invokes those feels for me. Would I get one? Hard to say without having actually held one in the flesh. But I can appreciate its interesting design. Be different, go against the grain, and have some fun.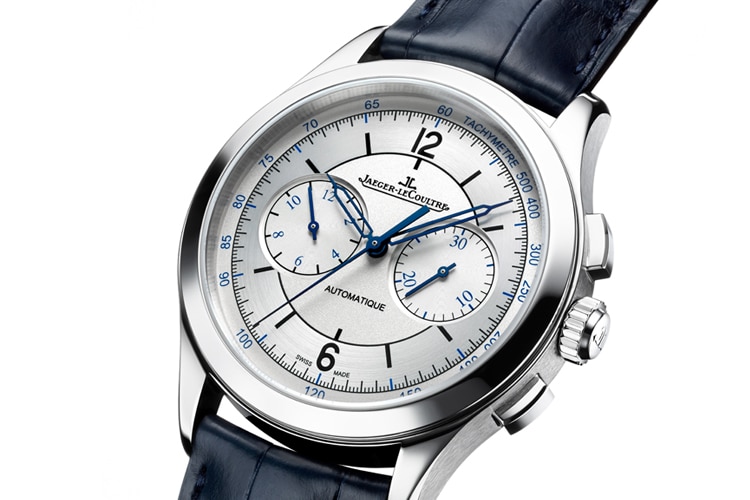 Jaeger-LeCoultre Master Control Chronograph
Seriously interesting stuff. Jaeger continuously produce pieces that really makes me wonder why they don't have a larger fan base. And the Master Control Chronograph is just another reason why I hold them in such high regard. I mean, lets be serious. There is absolutely nothing I can pinpoint or nit-pick about this piece that would make me think any less of it. Its dial is simple and beautiful. The blue colour hints against the opaline dial adds a touch of charming charisma. The 40mm stainless steel case is proportionally on point with the crown and pushers, and the lugs blend well with the overall flow of the watch. My only issue is that it isn't sitting on my wrist as I type this review. Very beautiful and very underrated. Get it.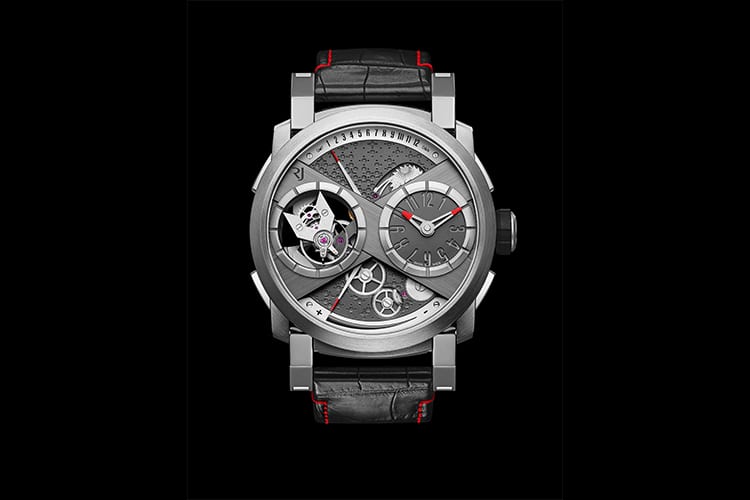 Romain Jerome Moon Orbiter GMT Tourbillon
Unless you're in the thick of things (horologically speaking), then you probably have no idea who Romain Jerome is. But that's cool. You're forgiven. But please, for the love of God, make sure you're paying attention if someone ever brings that name up. Because his haute horlogerie house is truly one of the most innovative. Don't believe me? Look at his interpretation of the "GMT-Tourbillon". Tell me you've never seen something like that before. Its modern, its jaw-dropping and its attention-grabbing. Everything you need from a watch costing well into the six-figure territory. With pieces like these being released this early on in the 21st century, I truly wonder what we're going to be seeing in the next couple of decades. Exciting stuff, no doubt. But for now, sit and gaze my friends. And appreciate the craftsmanship before you.
Note: RJ Watches, better known as Romain Jerome has declared bankruptcy and is no longer available.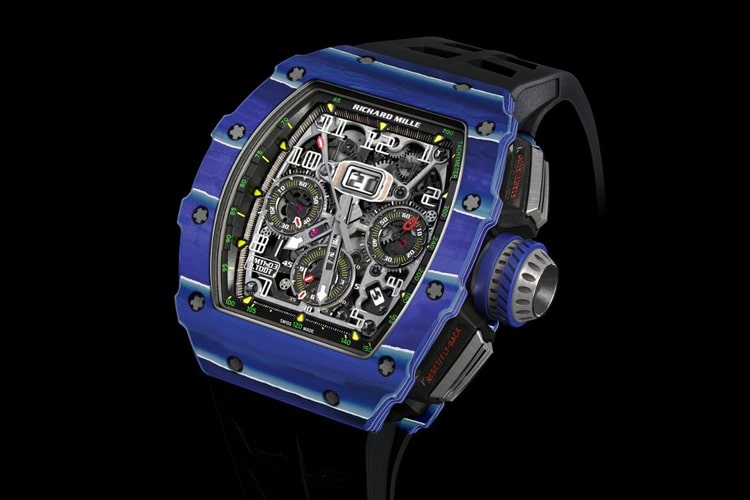 Richard Mille RM 11-03 Jean Todt 50th Anniversary
If you've just struck it rich and you're looking to get a statement piece, then by all means enter the world of Richard Mille, the billionaire's watchmaker (trademarked and penned by me; you all saw it here first!).   The RM 11-03 looks like something Han Solo would wear on the Millennium Falcon and the materials used in this piece make you seriously wonder what the hell goes on in Richard Mille's R&D department. The materials include grade five titanium (for the baseplate and bridges), a proprietary material for the case (which makes it look super blue), and many many layers of silicon. I wouldn't be surprised if the RM 11-03 transformed into some kind of one-man personal spacecraft. And it probably should at nearly $200,000. Inventive and innovative. Richard Mille is truly making his mark on contemporary horology.
Have you subscribed to The Wind Up – Watch News #156? You can also follow us on Facebook, Twitter, Instagram, and YouTube.
---
You'll also like:
The Wind Up – Watch News #35
The Wind Up – Watch News #34
The Wind Up – Watch News #33
---
---
Featured Video from Man of Many