Omaze is coming at you with a new sweepstakes and it's predictably O-mazing! Sorry—we had to do that. This time around, the platform is giving away a limited One Year Edition of the Audi RS e-tron GT, a true one-of-a-kind sports sedan. Built on the same chassis as the iconic Porsche Taycan, Audi's 100% electric car can hold its own against the best performance cars in its respective class. The sweepstakes is currently underway and it closes on 14 October 2022. Donate and enter now for a chance to win. Unfortunately, however, this competition isn't open to Australians. 
Audi RS e-tron GT
Not just the latest addition to an already stellar line-up, the Audi RS e-tron GT is also the brand's fastest-accelerating sedan to date. A bona fide powerhouse with the modern tech to match, it delivers 637 horsepower and 232 miles of electric range. Don't confuse it with previous iterations given away by Omaze because this latest luxury model is an entirely new beast, which is being positioned as the future of Audi.
The first to market, Audi's limited One Year Edition "RS" e-tron GT is every bit as sleek as it appears. Dressed in sharp lines with futuristic styling, it features LED laser headlights, a carbon fibre roof and exterior mirrors, and 5-spoke turbine design Aero wheels…and that's just the outside. Slip inside to find an RS interior design package with red honeycomb stitching, RS floor mats, red seat belts, a front seat massage function, a state-of-the-art 10.1-inch MMI screen, and a stunning 12.3-inch virtual cockpit display, amongst other things.
Under the hood is a synchronous dual electric motor set-up with two-speed rear transmission and Quattro all-wheel drive. The car's 800V battery and adjoining motor system can take it from 0-60 mph in 3.1 seconds flat, and reach a top speed of 152 mph. In addition to the aforementioned 637 horsepower and 232 miles of range, the car generates 612 lb-ft of torque. When it's time to slow down or stop, carbon ceramic brakes with red callipers spring into action. We could go on and on, but let's be honest: who really needs any convincing when it comes to Audi's latest and greatest electric sedan?
Oscar's Kids
Meanwhile, 100 per cent of donations on Omaze.com for this experience go to Charities Aid Foundation America, a US-registered, 501(c)(3) public charity, which will then grant the donations, minus the experience fees and costs, to Entertainment Industry Foundation, a fiscal sponsor of Oscar's Kids.
To put it in simpler terms, all donations help support Oscar's Kids, a charity that was created in honour of a little hero named Oscar. Diagnosed with terminal brain cancer in January of 2018, Oscar passed away 19 months later at the age of five. His immense bravery and copious joy led to the creation of this international pediatric cancer charity, which supports vital research on both sides of the Atlantic (particularly in under-funded areas).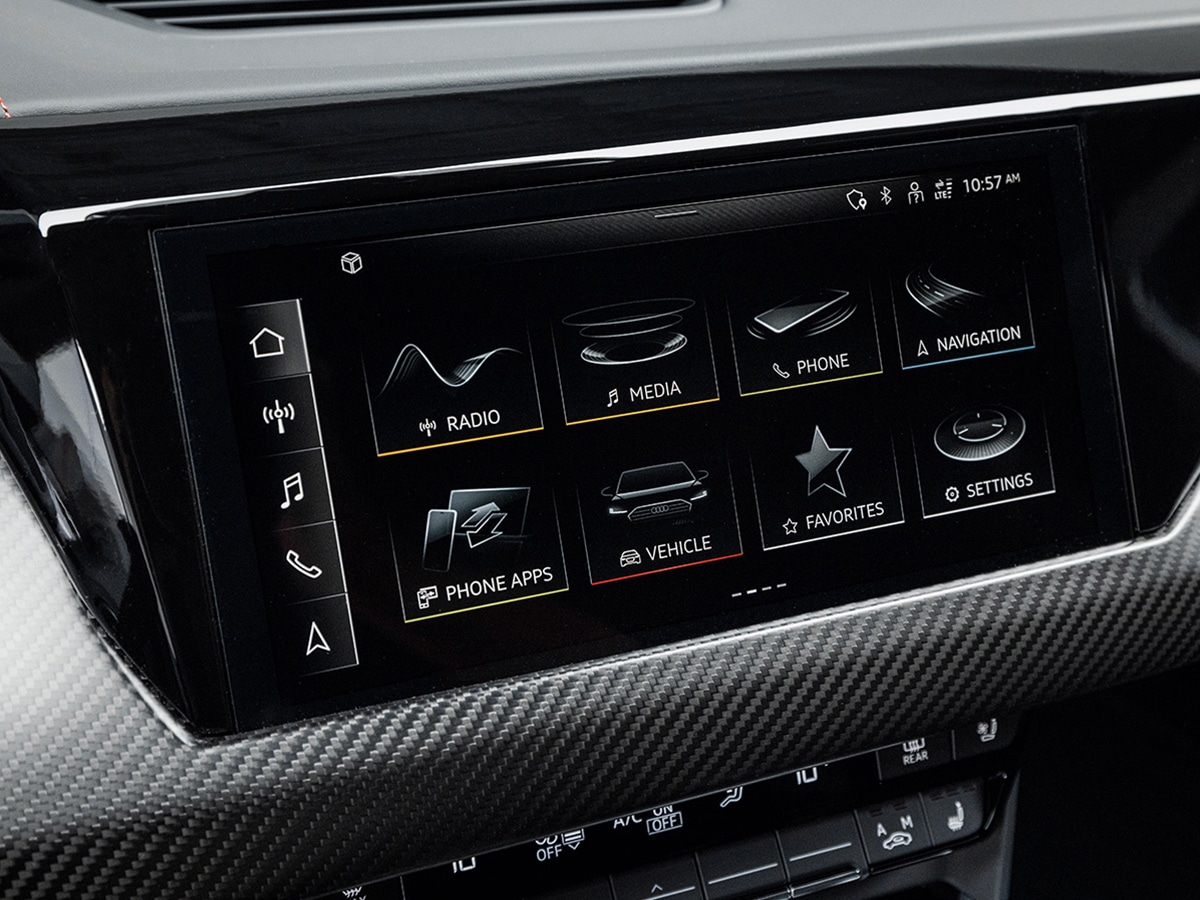 Specifically, the funds raised through this experience will support the research laboratory of Michelle Monje, MD, PhD, associate professor of neurology and neurological sciences at the Stanford University School of Medicine, and one of the most promising names in the field of Diffuse Intrinsic Pontine Glioma (DIPG) research.
Omaze Sweepstakes
A great ride for a great cause is the name of the game and now's your chance to enter. Donate and enter now for a chance to win a limited One Year Edition Audi "RS" e-tron GT all-electric sedan. The sweepstake ends on 14 October 2022 and the winner will be announced around 2 November 2022. Good luck!
No donation or payment is necessary to enter or win the sweepstakes. This competition is not available to residents in Australia.