If there is a date that sticks out in Maty Ryan's mind, it's the 31st of January 2015. Exhausted, fatigued and under-duress, the Socceroos goalkeeper left it all out on the pitch, but after 90 minutes of brutal play, it wasn't enough. Drifting into extra time and with chances of a maiden victory slowly slipping out of reach, Ryan steadied his nerves and joined his teammates in delivering one of the greatest football performances this country has ever seen. A somewhat unexpected 2-1 victory over South Korea in the AFC Asian Cup Final captured Australia's first international title on home soil and cemented Ryan's place in history. Six years down the line, he has a chance to go one better.
"We want to be the best Socceroos squad that we've ever had. We want to get to the major tournaments like the Asian Cup and the World Cup, and go there and win football games. We're well on the way to doing that now,"  Ryan tells Man of Many. "We don't want to miss out on being a part of that Socceroos family. And fingers crossed, come the end of this World Cup period, let's hope we've been the most successful Socceroos squad until now."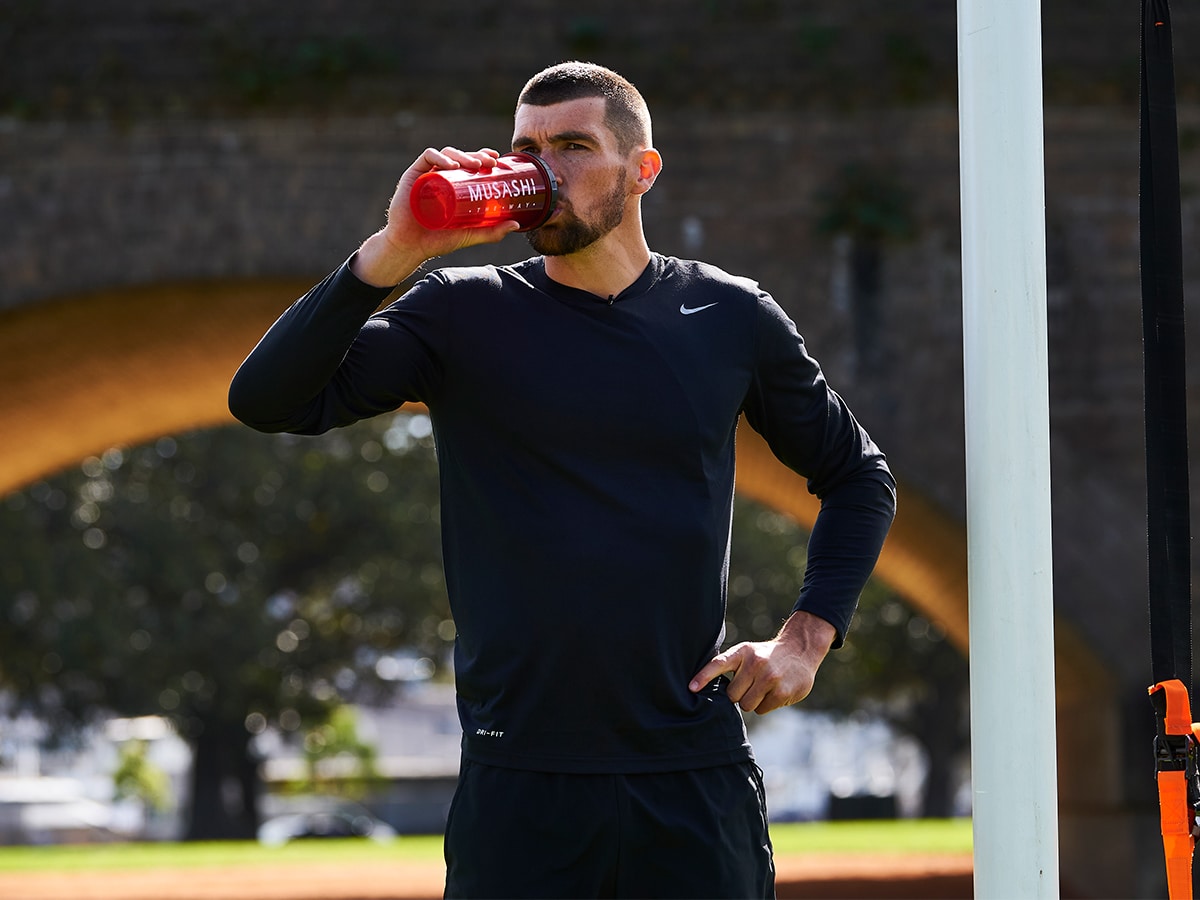 The Path to Qatar
International glory may be every footballer's dream but for the Socceroos, it's a very real possibility. Eight victories from eight World Cup Qualifiers has the Australian Football team poised for its best performance in years, and with a shock Olympic victory over Sweden playing the perfect precursor for the 2022 Qatar FIFA World Cup, things are looking up. But it hasn't come easy.
The last 18 months have been split between club competitions and domestic duties, with COVID cutting representative honours drastically short. In fact, by the time Ryan finally strapped on the green and gold for the Olympics, it had been a staggering 18 months since the Socceroos had played together.
"Back in November 2019, we definitely didn't think that was going to be the last time we would be together for over 18 months. It just goes to show, you can't take anything for granted in life. Until it's taken away from you, you don't realise how much it means to you," Ryan says.  "I really believe that was reflected in the results we achieved. To go through the whole qualification process given the hiccup of the break and with eight straight wins is testament to how we went about it."
Almost fittingly after a year of setbacks, the last few weeks have been a whirlwind for Ryan. A new contract with La Liga giant Real Sociedad, an Olympic endeavour and a series of qualifiers have the Socceroos goalkeeper pulling triple duties, but it's nothing new. Balancing international commitments with representative honours has been his everyday dilemma since moving from the Central Coast Mariners A-League team in 2013 to Belgain Pro League side Club Brugge.
"With long travelling, it's something that the more you do, the more little tricks you get along the way in order to help. Sometimes you just have to accept that you're going to be tired, but whinging or carrying on isn't going to change anything," he says. "On a normal international weekend, time is precious. By the time we all fly into a city, we're playing two or three days later by the time we will get there. And we generally then play that game. And the next day, we're off flying to another city to play a second game somewhere else. We don't have the luxury of time off, but I'm out there doing whatever I can to get those little wins."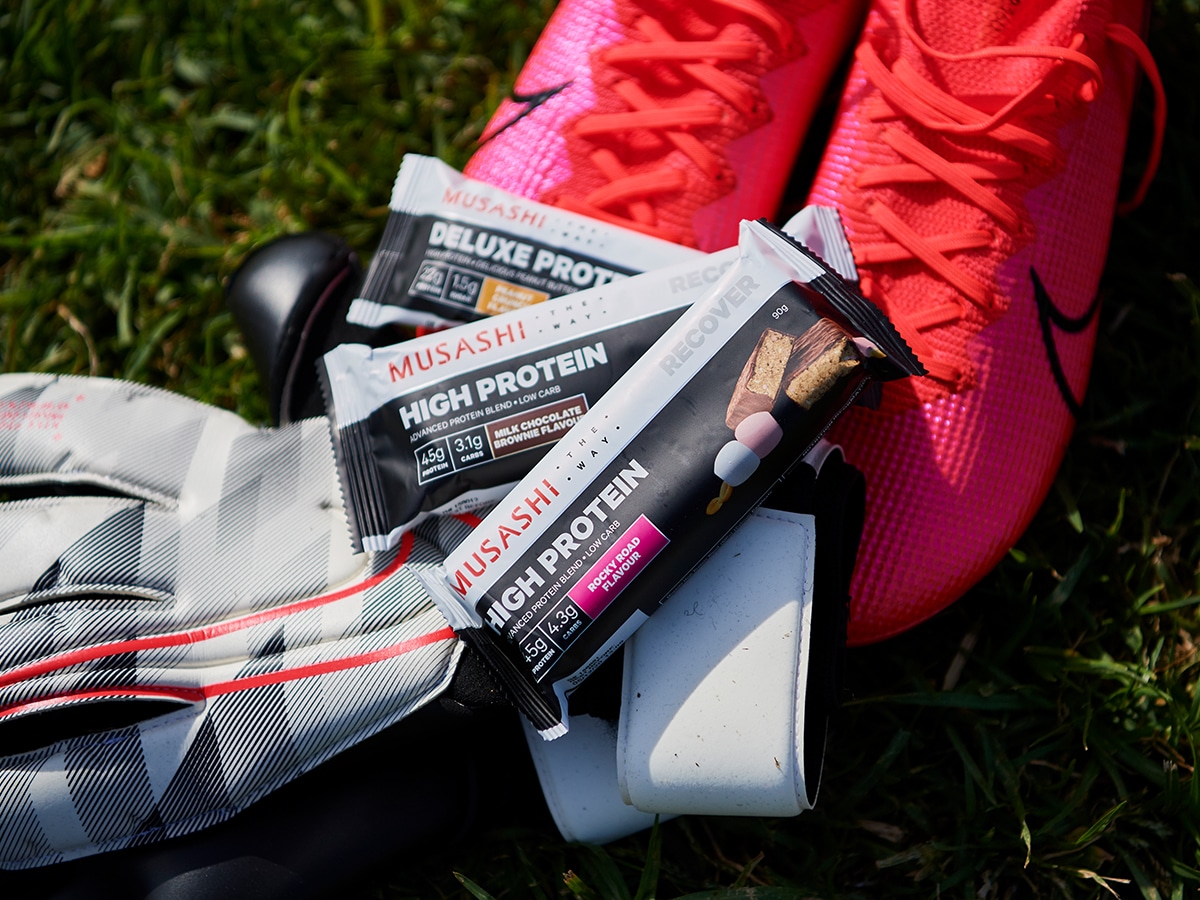 Preparation
For Ryan, a number of those little wins have come off the pitch. The Premier League star has been working with Australian protein and supplement icon Musashi for the past few years, but in recent times, Ryan has taken a more active approach to nutrition. In an effort to stay light and mobile on his feet, the goalkeeper has switched to the new plant-based protein powder as a multi-meal additive.
"When I made the decision to cut out lactose in my diet, I just felt lighter on my feet. There's obviously a lot of advice out there in terms of what we should be eating, but I'm of the belief you've got to find what works for you," he says. "We're all different as humans and all that, and we all respond differently to certain things. But I just felt when I made that change, I just felt a bit cleaner internally."
Additionally, the Socceroos star has added creatine to his daily regime, aiding in muscle recovery and growth. "I feel like I'm not getting as tired and my muscles are recovering a lot quicker, so I'm not as sore after gruelling workouts. I feel like I've found a good combination of what's working for me and I plan to continue to use it moving forward."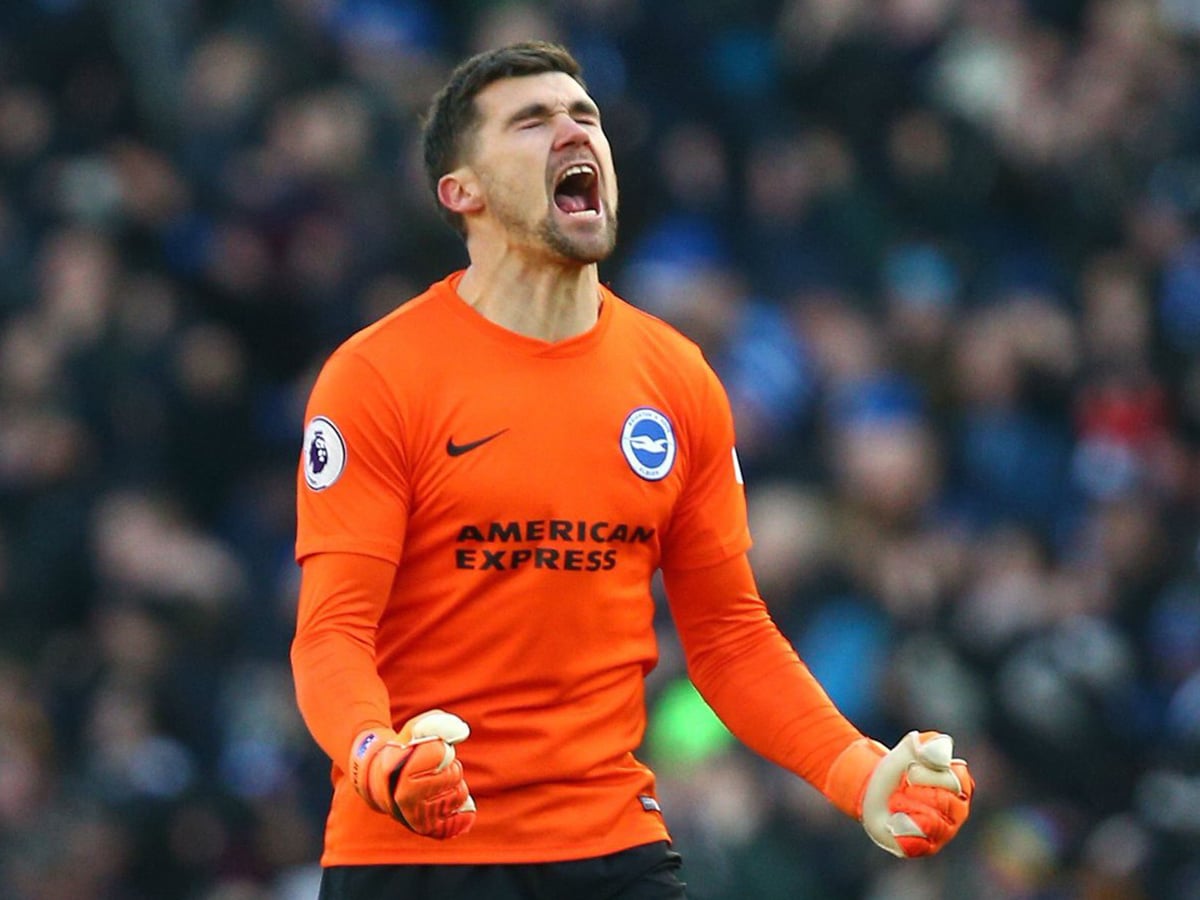 Penalty Shootouts
With the recent Olympics and the 2022 FIFA World Cup gathering pace, Ryan is gearing up for a new set of challenges, and some loom larger than others.
"I came up against Messi once and he scored a hat-trick against me. That's probably one of the biggest learning curves I've had in my career. Ever since that night, I've been just waiting for that opportunity to come up against him again and show how much I've grown and improved since then," he says. "With all the challenges that life throws your way, you just have to roll your sleeves up and get on with it. If you can look yourself in the mirror and be comfortable with the fact that you've given all that you can, you're not going to have any lingering thoughts there as, "I wish I could've done this. I could have done that."
It's something Ryan knows well. Like many of us, the New South Welshman was front and centre watching on as England suffered a tragic defeat at the hands of Italy in EURO finals, cut down in a heartbreaking penalty shootout. For his Arsenal teammates, it was hard to watch, but for Ryan it was confirmation of the cause. If he's faced with a similar circumstance in Qatar, he'll be ready.
"It's a bit like a game of poker. What's going through your mind is the prospect of what could be. If you're able to come out on top in triumph, then you're going to go down as a hero, but that's just the cherry that's being dangled in front of you," Ryan tells Man of Many.
"I'm here living my dream, trying to create as many lifelong memories through being successful. And when you're coming up against the best players, best teams and you're able to be successful, those moments convert into memories that you're never going to forget. Coming up against obviously the best players and best teams, and with the direction in which we're going in, in regards to a national team, I can't wait to get to that stage and have those opportunities in front of us."