Australia's Most Exclusive Trading Platform CMC Al
There is a level of prestige that comes along with being part of an exclusive club. From the frequent flyers to the pits of the Formula 1, there's always room at the top for those willing to fork out a little extra. But what about those who aren't concerned with spending money, but making it?
The elite traders of the world have a secret weapon. A dedicated team backing their every move and providing a world-class experience in their trading journey. Strap yourselves in, we're pulling back the velvet rope and inviting you inside Australia's exclusive trading service. Welcome to CMC ALPHA.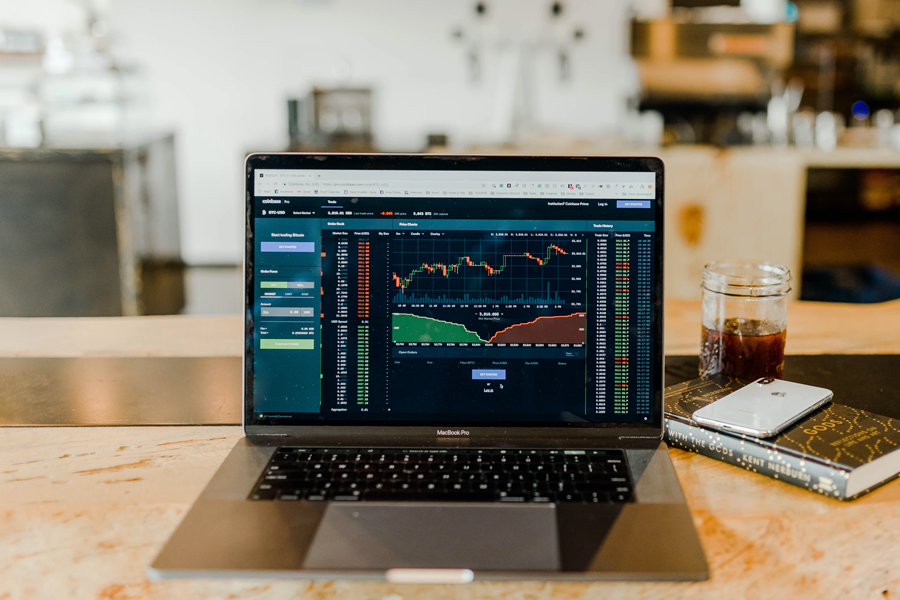 The Bespoke Trading Experience
Trust us when we say, this isn't for the casual trader. Catering specifically for high-volume traders, ALPHA takes the experience of trading to a completely new level.
Clients can trade in international markets, across different asset classes and at volumes unattainable to the weekend warrior, making ALPHA a compelling trading service. But that's just the beginning, with Alpha all doors are open.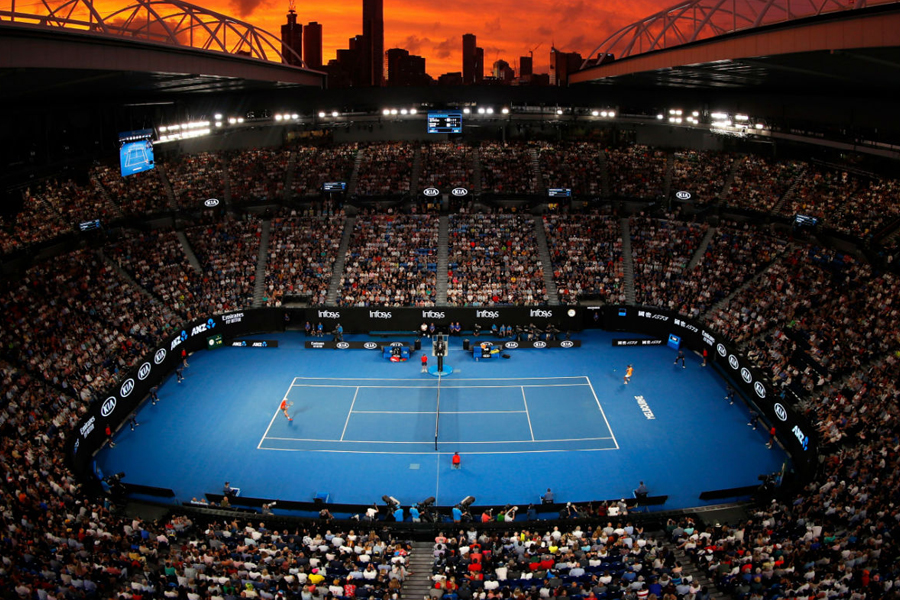 Open Doors
"While our marquee event is the Australian Open, this year we have had to make other arrangements considering the current environment. Normally, our ALPHA clients are invited to a Super Box that looks straight down the centre of the court," Ash Glover, head of sales trading APAC & Canada, CMC Markets says. "It's really the best of the best. Our clients have access to amazing places that a lot of people simply don't."
Glover isn't kidding around. From lifestyle perks such as an exclusive F1 box that overlooks the first turn of the Australian Grand Prix to fine dining experiences at the country's most prestigious restaurants, ALPHA isn't just a trading platform, it's the full-scale V.I.P. treatment.
ALPHA offers an opportunity to learn from the best. Clients have access to bespoke seminars hosted by the world's leading trading experts, providing insights you can't get anywhere else.
"In the past, we've flown in high-level names like John Bollinger, the man responsible for creating the technical indicator that traders use globally to analyse trades," Glover says. "To be able to hear from the maker and someone with that level of expertise is rare, let alone, special one-to-one meetings with these people."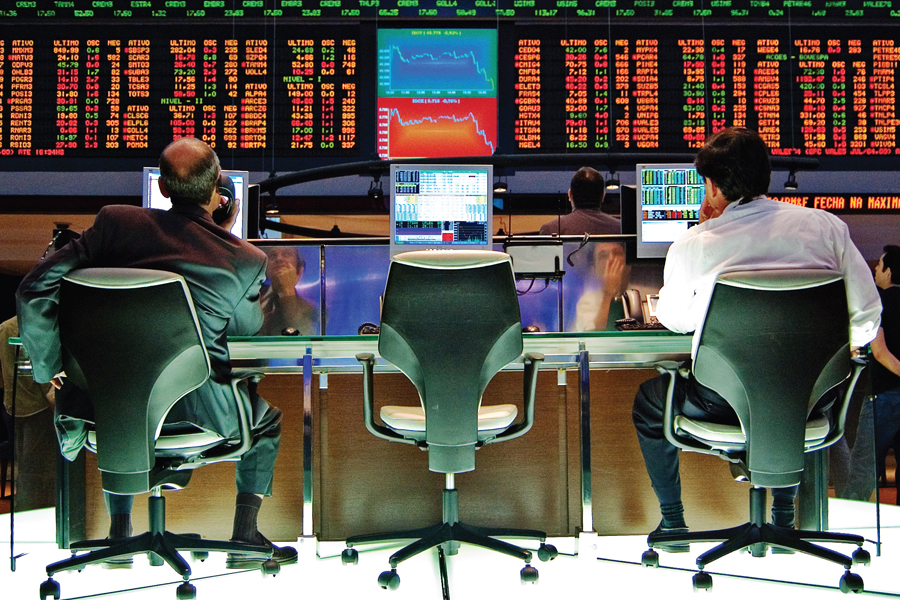 Concierge Service
Sure, a once-off mentoring session sounds good, but how about on a daily, often hourly basis? ALPHA's bespoke concierge service provides you with a dedicated account manager, on-call to facilitate trades, provide in-depth analysis and keep you ahead of the game. In fact, from the moment you wake up, they've got your back.
"When the market moves, every second impacts a client's trade," Glover says. "The ALPHA team are available 24-hours a day and no call goes unanswered. In fact, 98 per cent of calls are taken within 20 seconds."
Further, the ALPHA team is upskilled to perform a dealing function, placing trades for clients over the phone. "The ability to immediately execute trades can save clients upwards of thousands of dollars as they don't need to wait on hold, thanks to the direct line to their dedicated account manager," Glover says.
At the start of each day, ALPHA clients receive exclusive international market analysis, from pattern breakouts in currencies and indices to the big movers in stocks and crypto, all tailored to your specific interests and trading portfolio.
"The account managers are almost like a private banker. Where traders would normally have to pay money to get their hands on exclusive analysis or research, we share access to clients as part of the program," Glover says. "We can be as complex as you want or as basic as you want, but it's a white-glove service through and through. Whatever you want, we're there to facilitate it."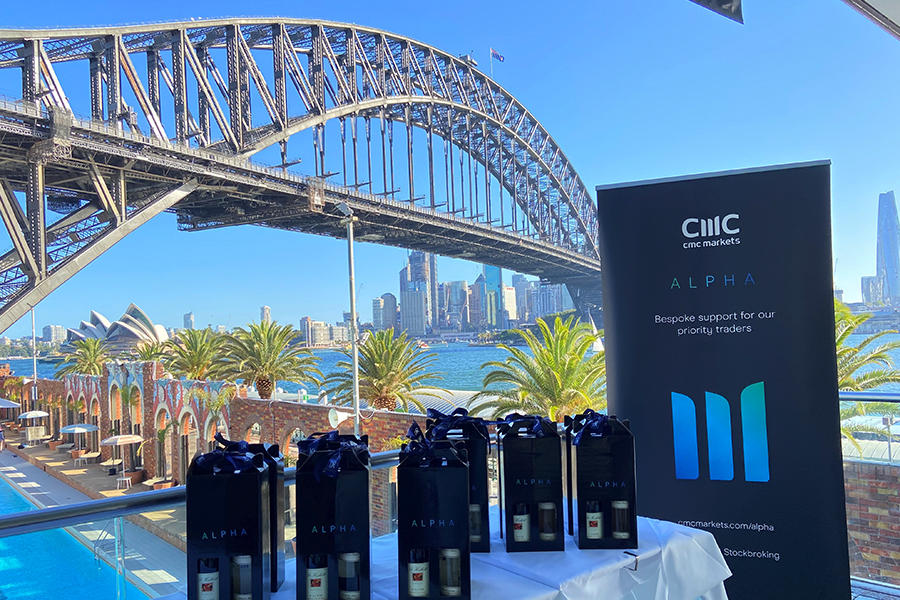 Joining the Other Half
For ALPHA bespoke clients, that means industry-leading service and a competitive edge. "As a standard retail trader on the CFD market, most markets open around 10:00 AM and close at 4:00 PM," Glover explains. "But the physical market opens beforehand. With ALPHA clients, we can deal in the physical market before and after the cash market closes to secure them a better price. A general trader can't get that access at all, but if you're an ALPHA client, then that's what we do."
So, why go to the effort of making the ALPHA service a fully-immersive experience?
"Because life's not just about trading," Glover says. "People have lives outside of trading, and for us, it's about forming that deep relationship that you just don't get from a quick phone call. We'll do something special for them on the trading side, that's a given; we are their broker. But the promise with ALPHA is that we'll always go above and beyond, in every aspect."
Time to start making the most of your money? Trade up your lifestyle with CMC ALPHA, the ultimate share and CFD trading experience.